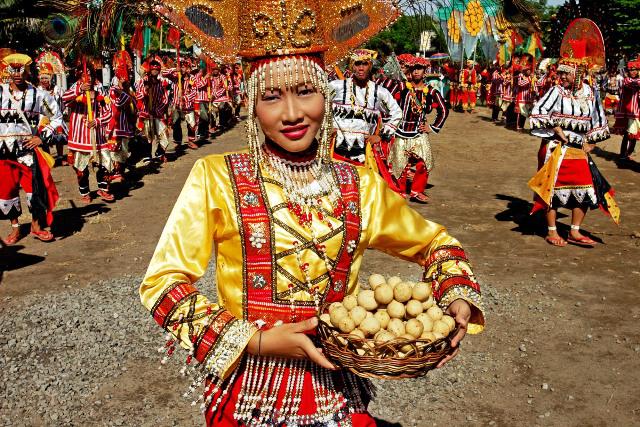 13 Philippine Festivals in October: When & Where to Celebrate Them
September 28, 2014
The Philippines never runs out of festivals whole year round. Here's a list of Philippine festivals in October that you may want to witness! Masskara Festival and Lanzones Festival are our top favorites! What about you?
Also read: Philippine Festivals in April: When & Where to Celebrate Them
1. Halaran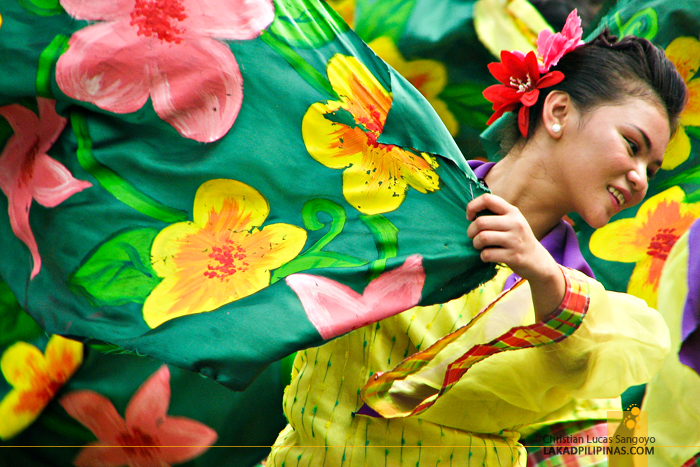 Image by
lakadpilipinas.com
This festival highlights the performance of the history and culture of Capizeños during pre-Hispanic times.
When: 1st week of October
Where: Roxas City
2. Universal Children's Festival
The festival involves children of locals, dressed in costumes of UN member countries, parading around the city.
When: 1st week of October
Where: Dapitan City
3. Masskara Festival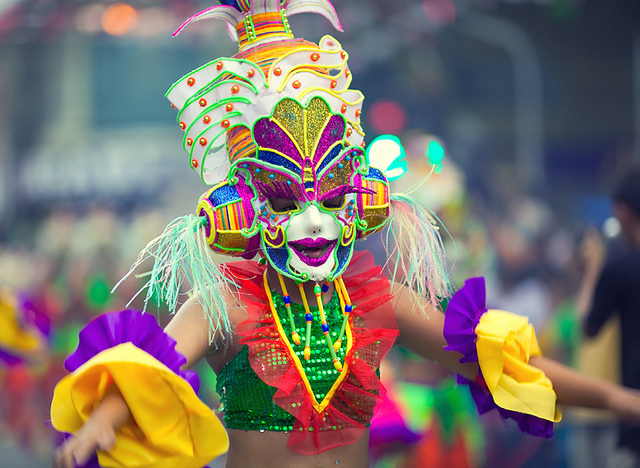 Image by
Jundy Tiu
This is a grand Bacoleño celebration marked by carnivals, fairs and masked street dancers. Read more: Masskara Festival – Bacolod's Festival of Smiles
When: 2nd week of October
Where: Bacolod City
4. Ibalong Festival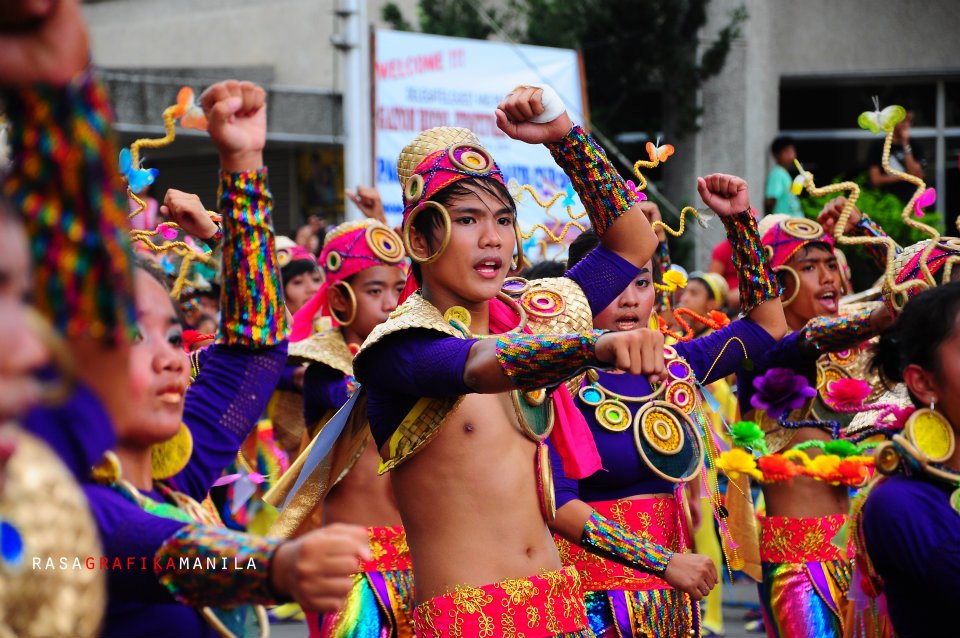 Image by 
RASAGrafika Multimedia Arts via Byahero
This festival is based on Ibalong, a Bicol epic showcasing legendary superheroes Handiong and Baltog.
When: 2nd week of October
Where: Legaspi City
5. Zamboanga Hermosa Festival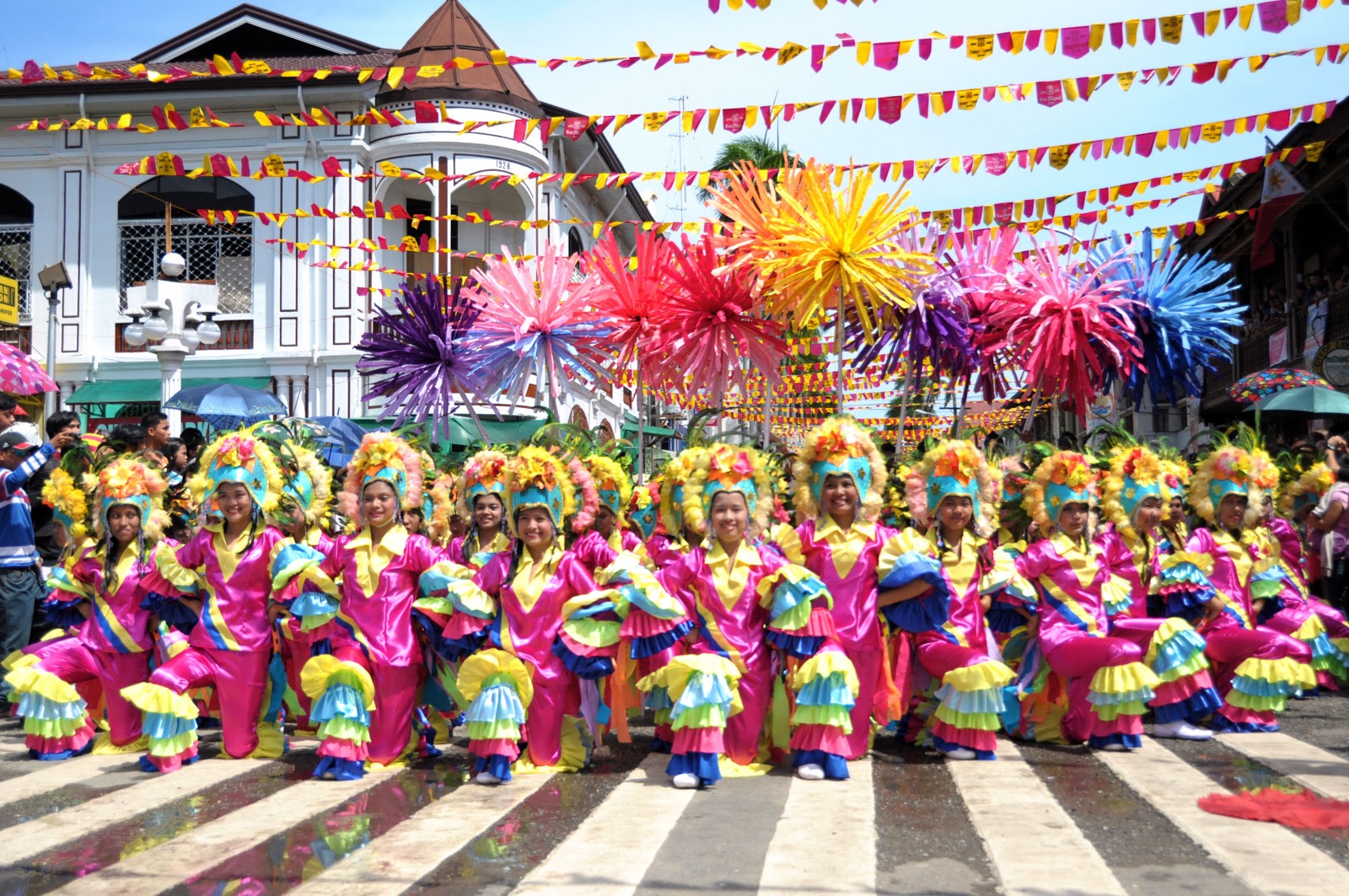 Image by 
Travel Trilogy
The festival features a regatta, colorful vintas, banconan flower show, and fireworks. Zamboanga Hermosa Festival honors the Nuestra Señora del Pilar Zaragosa.
When: October 10-12
Where: Zamboanga City
6. Kasanggayahan Festival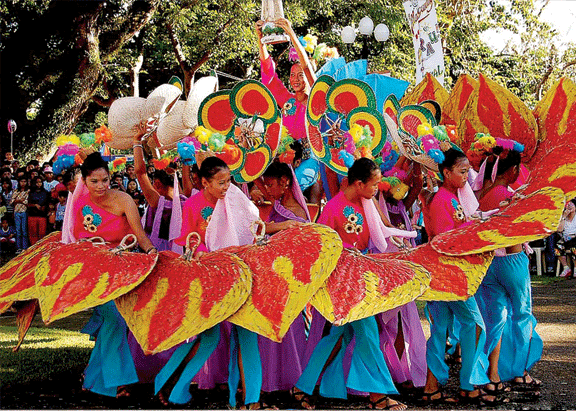 Image by 
festivalsinphilippines.blogspot.com
The festival is itself the foundation anniversary of Sorsogon. The festival's name means "prosperity and happiness."
When: October 10-17
Where: Sorsogon, Sorsogon
7. Feast of La Naval Manila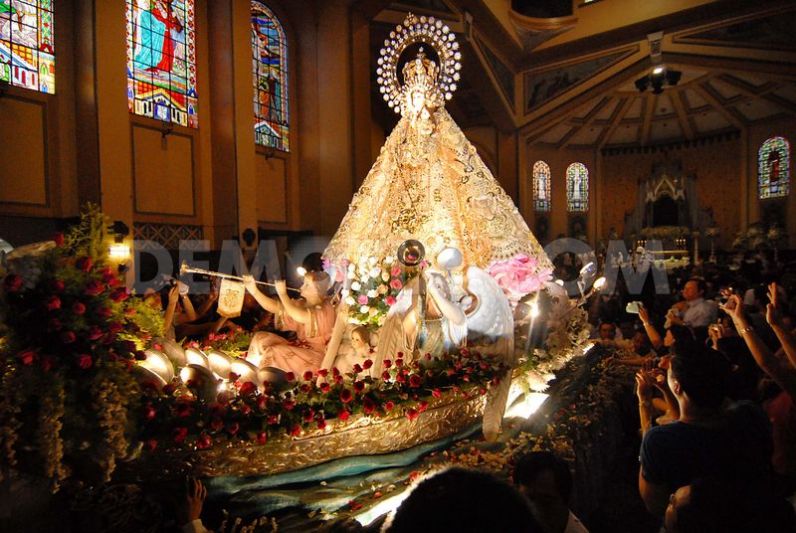 Image by 
Ezra Acayan
The image of the Virgin is paraded around town in a colorfully decorated carriage, which resembles a ship. The image is believed to be miraculous, ensuring safe voyage to anyone who prays to it.
When: October 11
Where: Quezon City
8. Inug-og Festival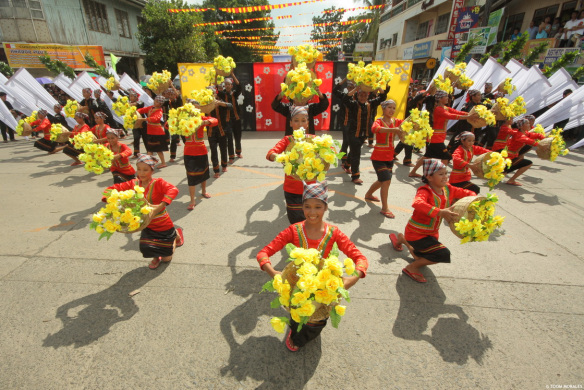 Image by 
Zoom Morales
This is held in honor of Our Lady of the Most Holy Rosary.
When: October 15
Where: Oroquieta, Misamis Occidental
9. Calbayog Grand Karakol
This is a religious celebration of thanksgiving and joyous pageantry of dancing devotees of San Rafael.
When: October 16
Where: Calbayog City
10. Sagingan Festival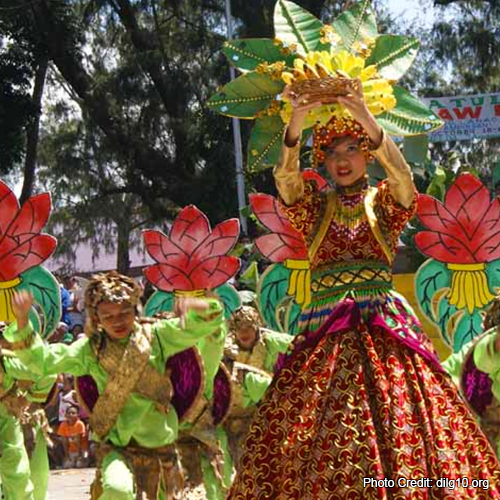 Image by 
pricelesstravel.ph
The feast is in honor of San Isidro Labrador. Street dancers generally dress up in various banana-like costumes.
When: October 16-17
Where: Tubod, Lanao del Norte
11. Megayon Festival
This is a colorful harvest festival participated in by the Subanean indigenous group.
When: 3rd week of October
Where: Tigbao, Zamboanga del Sur
12. Lanzones Festival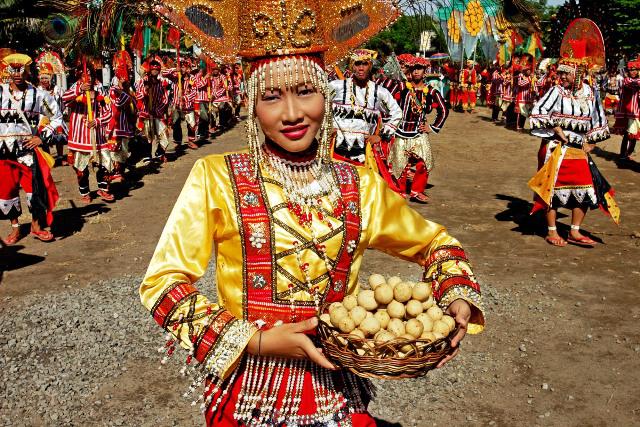 Image by 
noelizm.blogspot.com
The festival is held to celebrate the abundance of lanzones fruit in Camiguin. It is marked by a street dancing competition involving the youth that are all dressed up in lanzones leaves or fruits. Lanzones is one of the island's most important crops.
When: 4th week of October
Where: Mambajao, Camiguin Island
Also read: 15 Things You Shouldn't Miss in Camiguin Island, Philippines
13. Catadungan Festival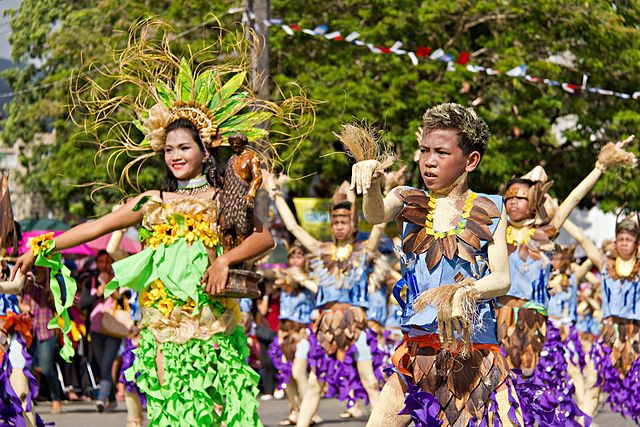 Image by 
Gobautista
This festival commemorates the province's independence from Albay.
When: October 24
Where: Virac, Catanduanes
* * *
Do you know any other Philippine festivals in October? Feel free to share them below! These 13 Philippine festivals in October are officially listed by the National Commission for Culture and the Arts (NCCA).
You May Also Like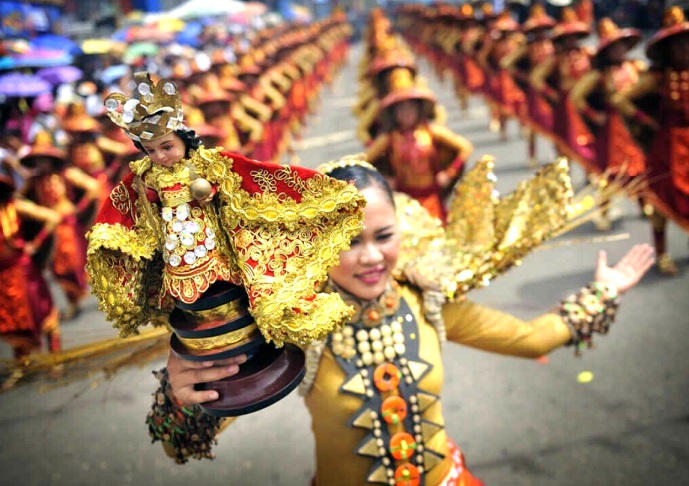 January 17, 2015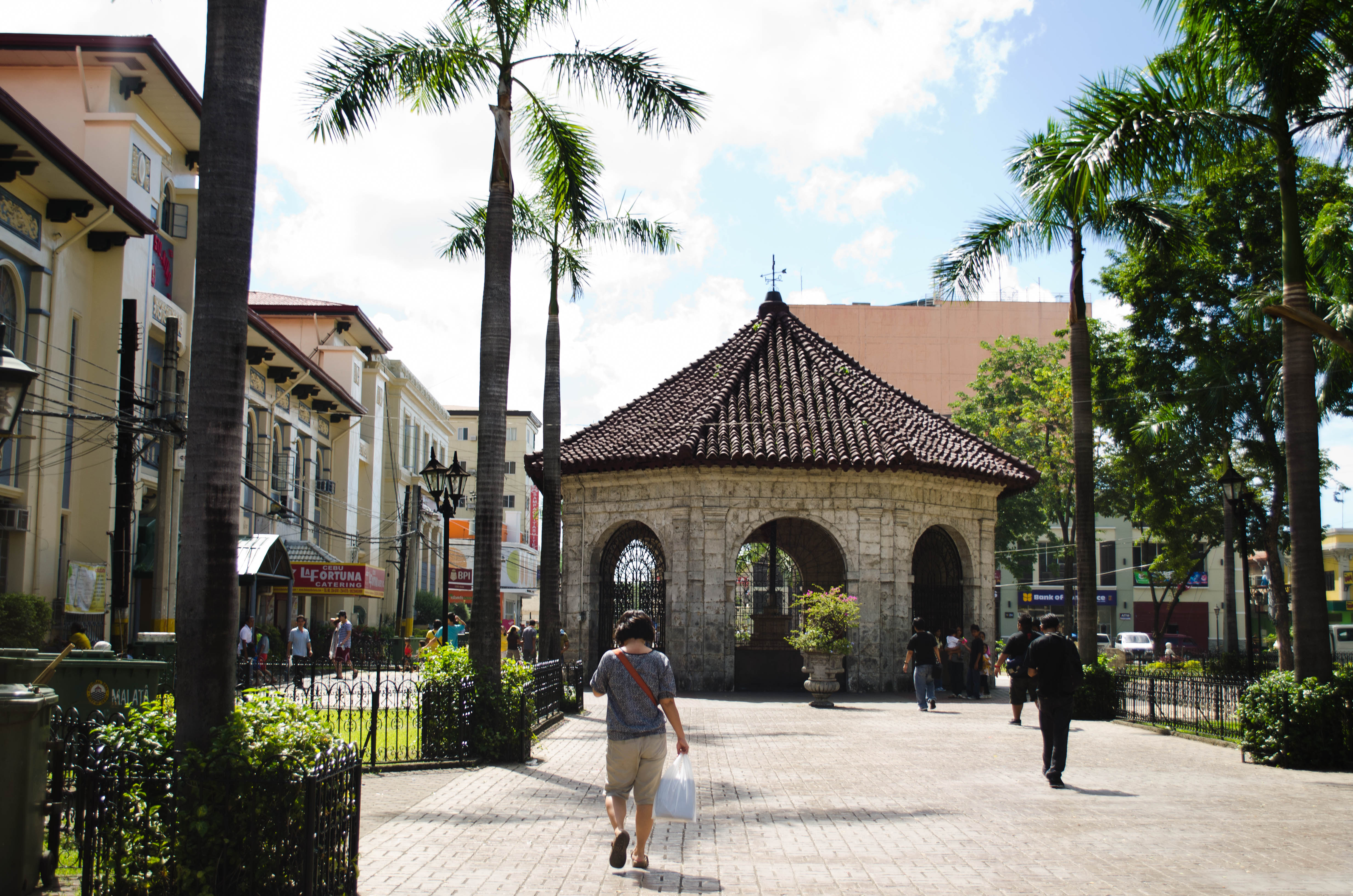 August 26, 2014