Travel Guide to Genting Highlands
Just approximately an hour away from the KL metropolis, Genting Highlands is a perfect destination for vacationers who want to escape from the hustle and bustle of the city life. Its subtropical climate is so soothing that you'd not think you're anywhere in Southeast Asia. If you're on a holiday to Kuala Lumpur, consider hitting up the family-friendly Genting Highlands.
How to get there
Genting Highlands is located along the Titiwangsa Mountain Range in Pahang, bordering Selangor state. It is easily accessible by car but commuting can also be done.
You may take the Genting Express Bus from the different train stations but buses are usually fully booked because visitors buy tickets ahead of schedule. Second option is to take the cab. Haggle if you must. Taxi drivers would usually lure you to take the taxi especially if you're running out of time.
Our taxi driver asked us to pay RM 160 (approx. PHP 2,200) but we shared the fare with 2 other tourists (Kumar and Kunal) so we paid RM 40 each (approx. PHP 550). We and our new found friends from India agreed to take the same route and share the cab fare going back instead of racing against the 4:00 PM bus trip from Genting to KL.
Our taxi driver was very friendly and accommodating. He became our instant tour guide and was enthusiastic to have some chit chat with us. He explained about Malaysia's present air travel problems, gave us important information about tourist attractions, and the best part, he brought us to the chocolate store where there's free chocolate tasting. I'm no sweet tooth, but the chocolates there are just sinfully delicious. After dropping by the chocolate store for 15 minutes, we proceeded to the cable car service station in Gohtong Jaya.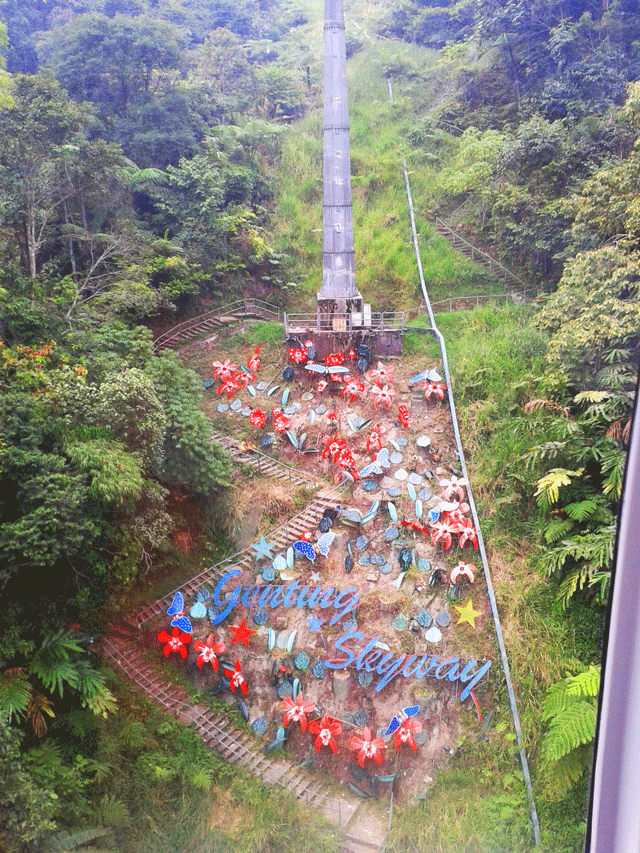 Our Genting Highlands itinerary
12:30 – 1:00 PM: Arrival at the cable car station. Bought the round-trip cable car tickets for RM 12 (approx. PHP 160) each. Be sure to book a round-trip ticket so you will not queue again to buy for the tickets going down.
1:00 – 1:30 PM: Queuing for the cable car ride
1:45 PM: Arrival at the resort
2:00 PM: Lunch
3:00 – 4:30 PM : Stroll around the Indoor Theme-Park, Gallery, Stores, Casino
4:30 – 5:00 PM: Snow World, entrance ticket = RM 30 / person (approx. PHP 400)
5:00 – 6:00 PM: Back to the cable car area and queue for the ride down
6:00 – 7:00 PM: Back to KL Sentral
7:30 – 8:00 PM: KLCC
8:00 – 10:00 PM: Petronas Towers and Fountain Show @ KLCC
11:00 PM – Back to Sunway Putra Hotel
To get the most of your stay in Genting, you may opt to book a hotel there. If you're just planning to stroll around the theme park, restaurants, casinos and other interesting stuff up there, a day trip is probably enough like what we did.
Our Genting Highlands photos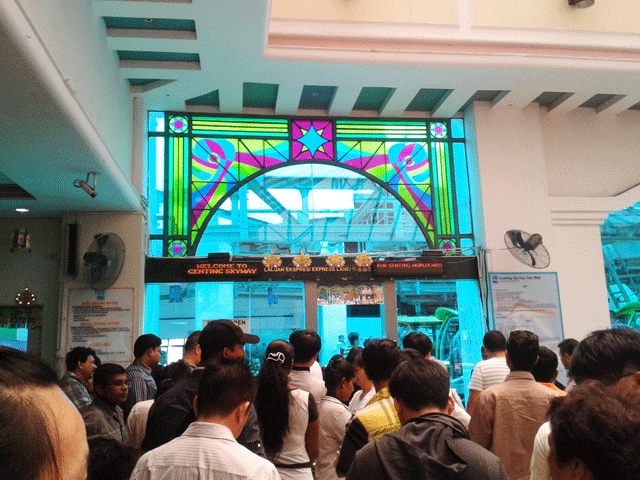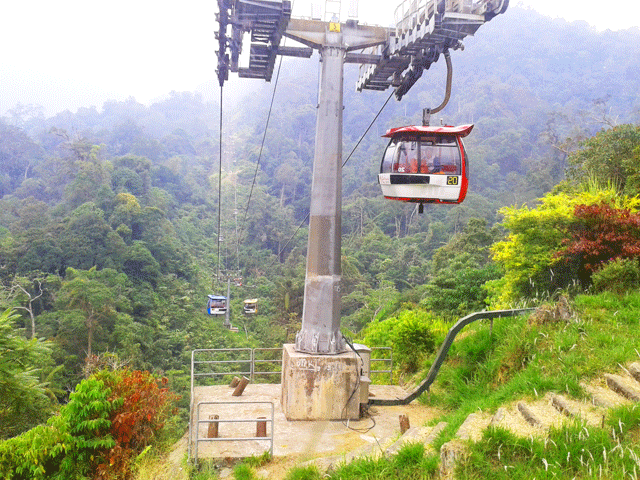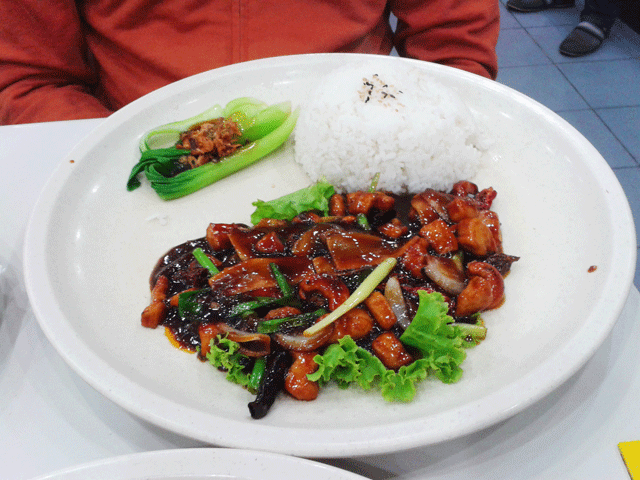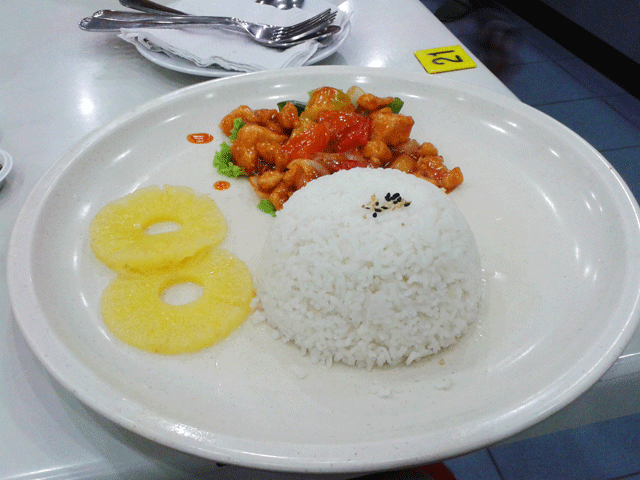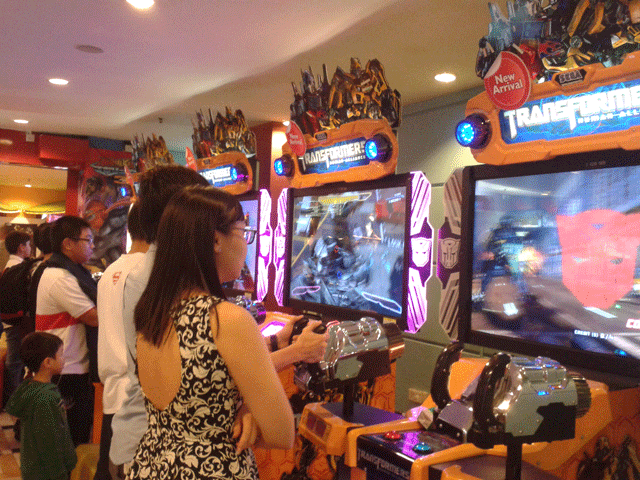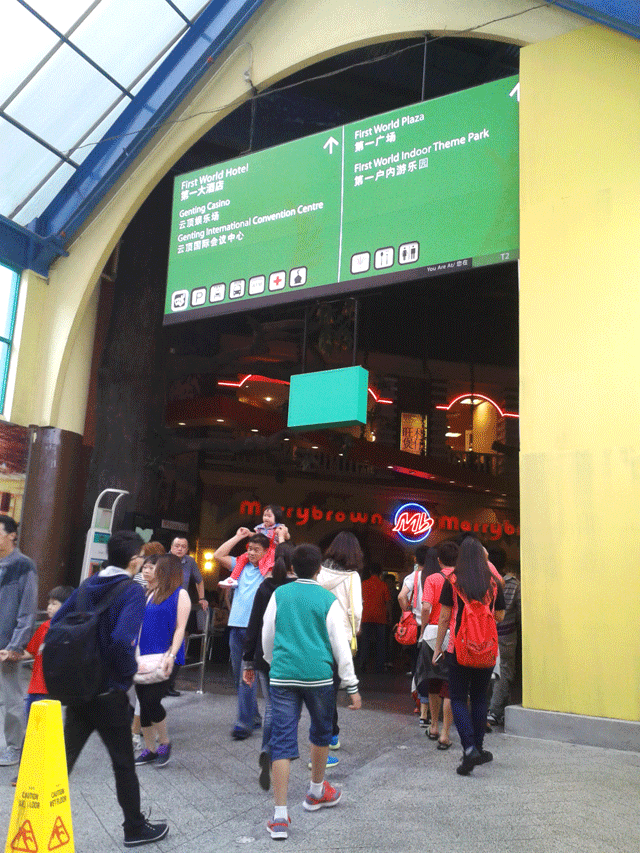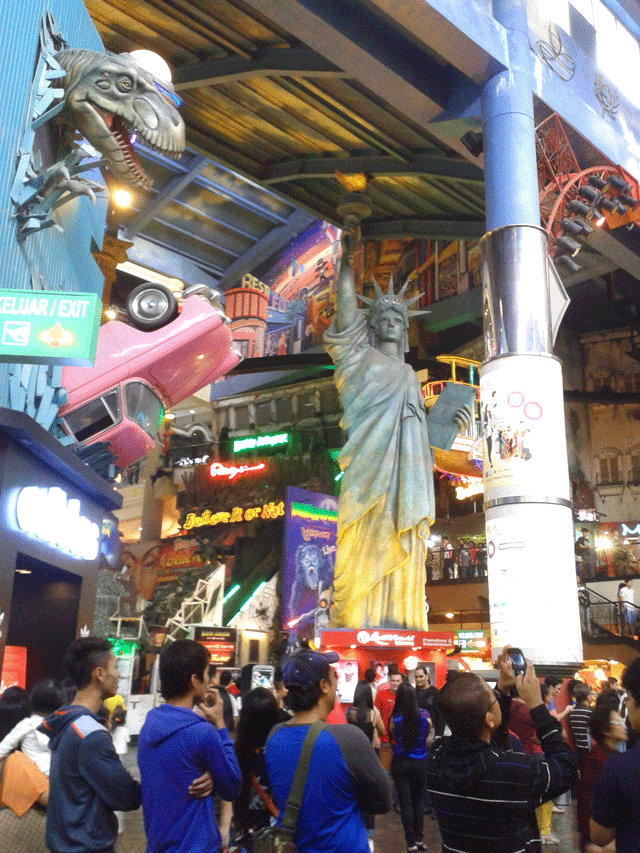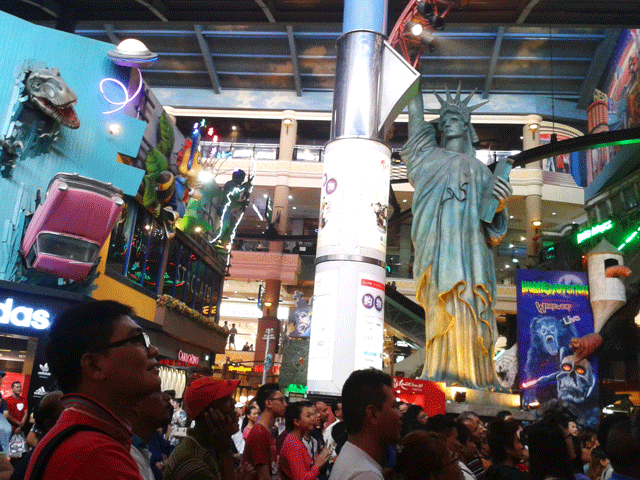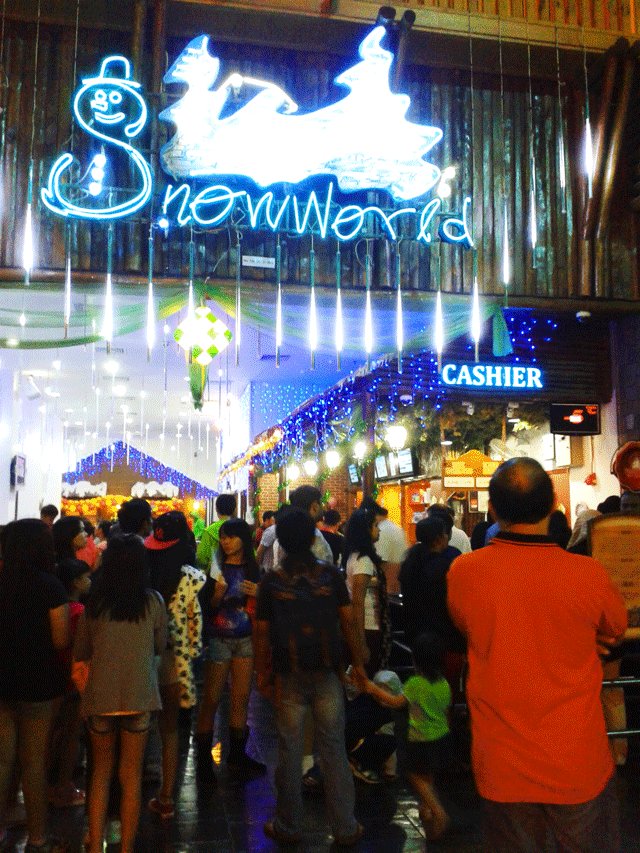 Here's the video of our Day 1 in Kuala Lumpur (Genting + KLCC Petronas Towers)
Hope you find this simple Genting Highlands guide useful. Be sure to visit this gem after you complete your Kuala Lumpur itinerary.