Simala Church Guide 2023: Transport, What to Expect & Tips
We must admit that we haven't been to Simala Church or Simala Shrine ourselves, and it continues to be on top of our list of must-visit places in Cebu. However, our devout Catholic family and friends have been there multiple times to offer their prayers and petitions.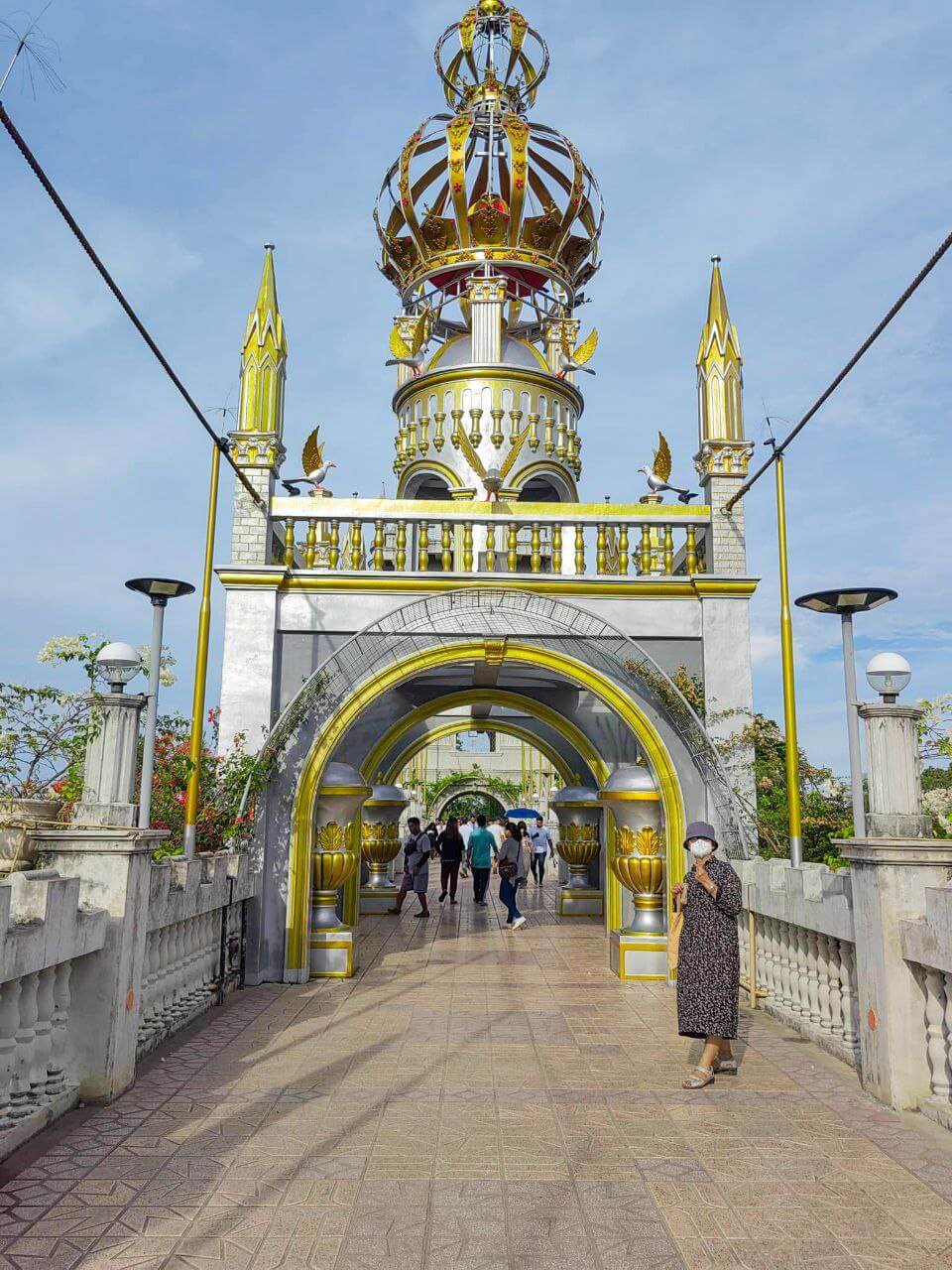 We asked our mom how she felt when she visited Simala, and she said, "I feel like I am in heaven!". We're not too sure how to feel about her candid remark, though. We thought it was some sort of dark humor considering her medical condition. What she's just probably trying to say is that the place is so serene and holy that it feels like she's closer to God and Mama Mary. Let's just put it that way.
If you ever want to visit Simala Church, we've created this guide so it'll be easy for you to navigate this sacred site.
What is the Simala Church known for?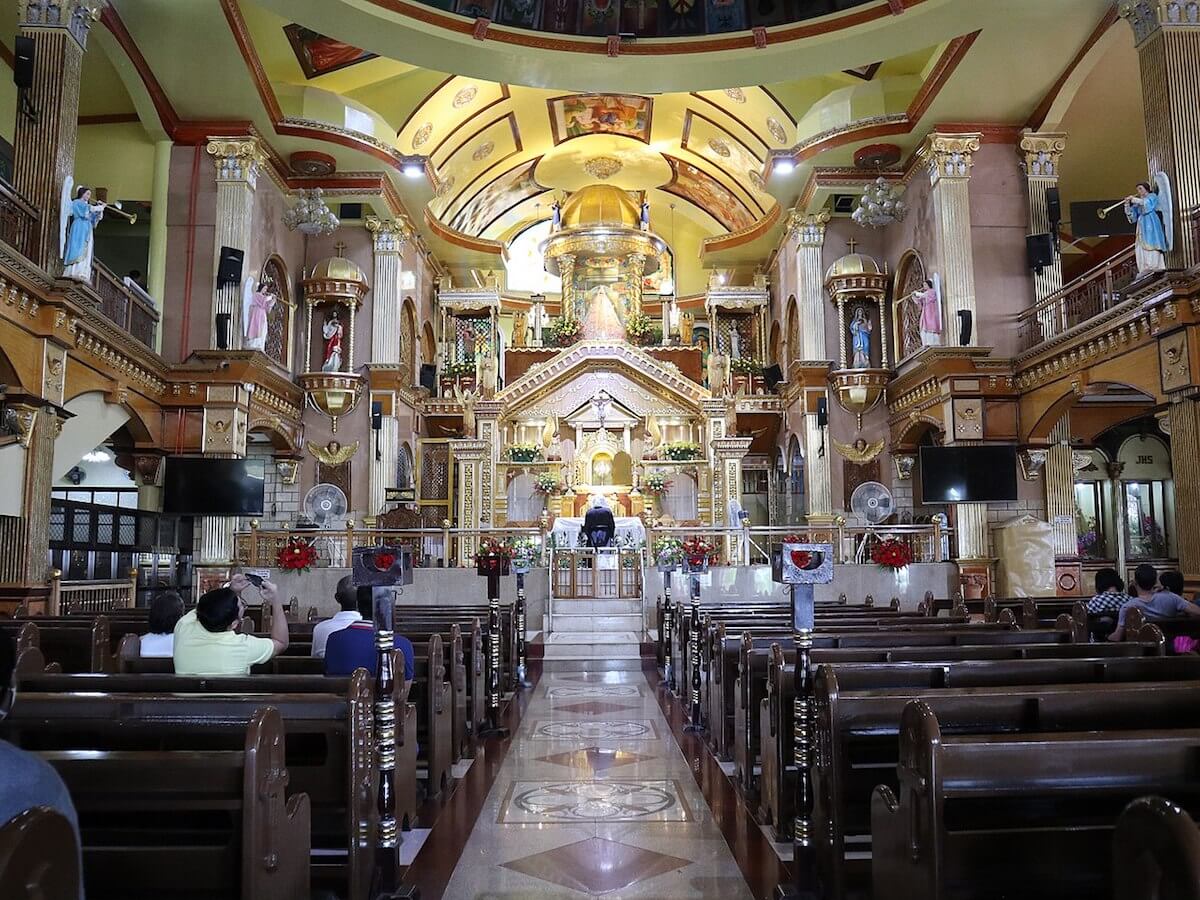 Many devotees visit Simala Church because the image of Our Lady of Lindogon, which is housed here, is believed to be miraculous. In fact, when you visit Simala, you'll find some personal items like nameplates and crutches being left here as a sign of gratitude after devotees have experienced the miracles themselves.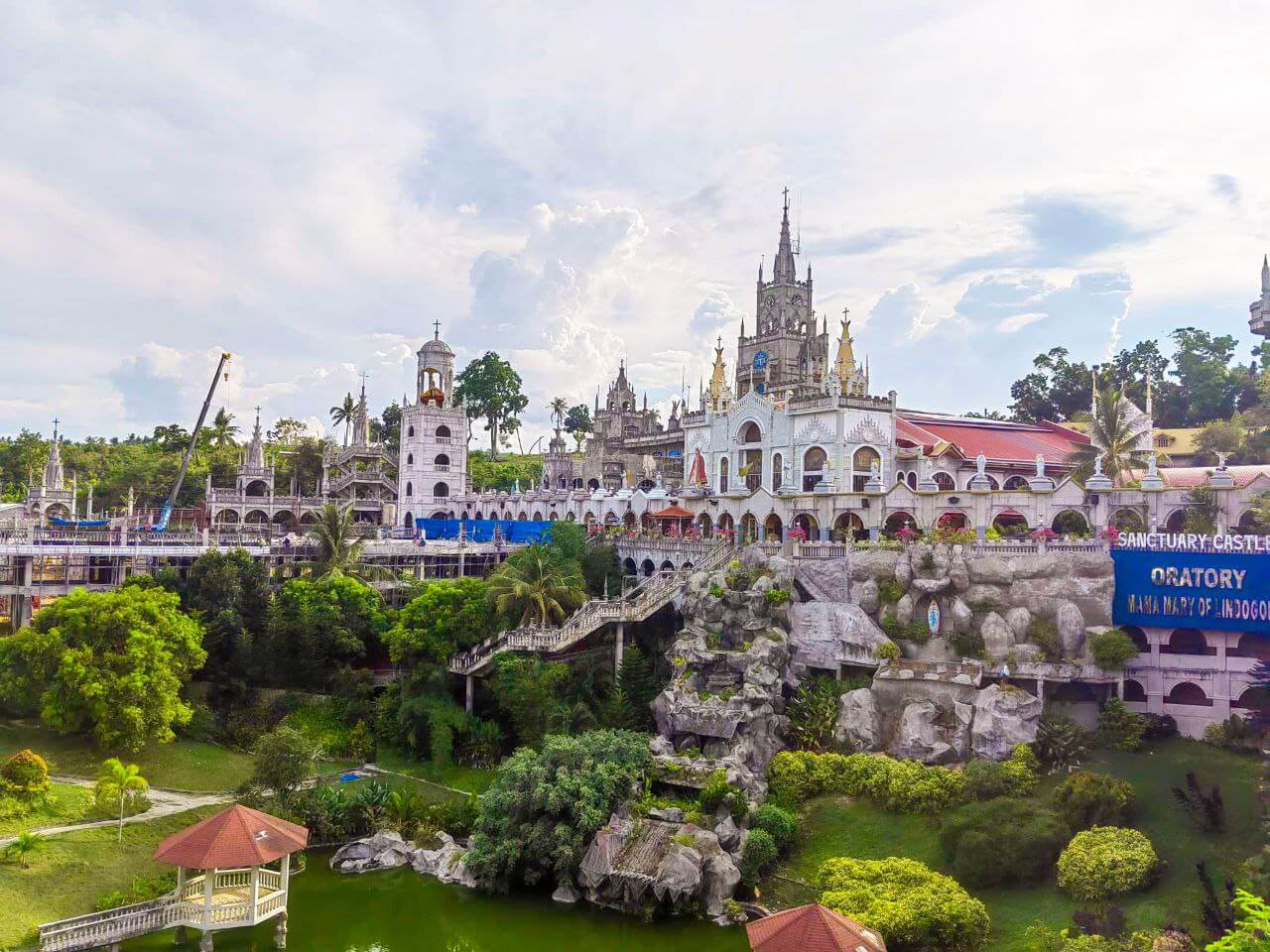 Aside from being a popular Catholic pilgrimage site, Simala Church is famous for its unique architecture and intricate design reminiscent of many old European buildings. It is often called the "castle church" because it sure looks like a magnificent castle. Don't you think?
Religion aside, Simala Church or Simala Shrine is truly an awe-inspiring wonder that's worth visiting by everyone!
Praying and lighting candles at Simala Church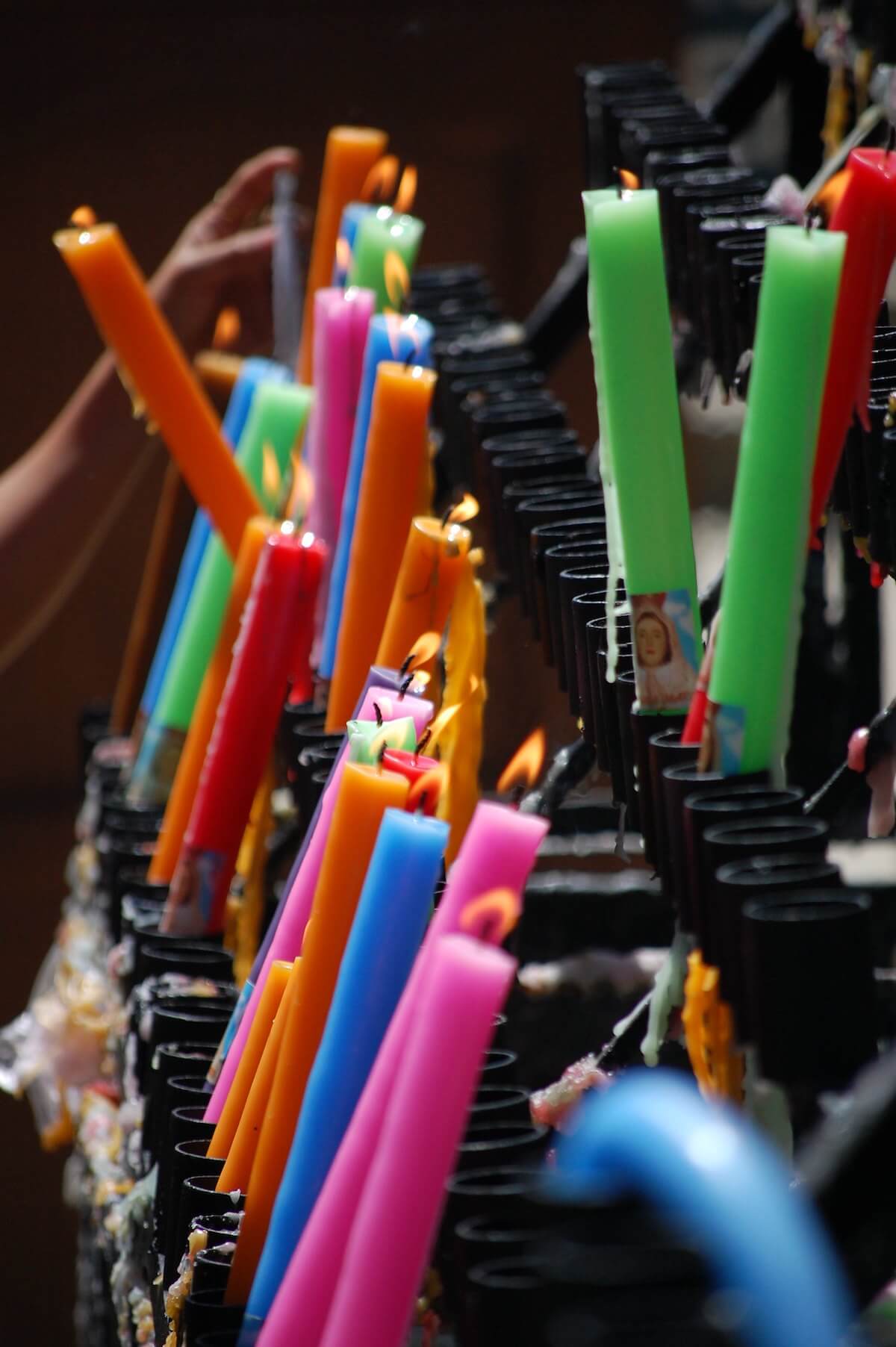 As mentioned earlier, many people visit Simala Church to pray. But aside from praying inside the church and adoration area, you can also write your petitions on a piece of paper and place it in a drop box.
Dagkot (lighting candles) is another form of praying and a significant religious practice by the Catholics. Just like any other Catholic church, you can light a candle and offer your prayers at Simala Church. Do you know that you can choose from 13 colored candles, each with different meaning and significance.
Simala Church colored candle meanings
White for purity / guidance / enlightenment / right path
Gold for good health / healing / recovery / spiritual / family tree
Green for success / prosperity / study / exam / financial / business
Blue for perseverance / employment / career / assignments / promotions
Violet for achievements / plain in life / struggles / endeavour / journey / voyage
Red for love / friendship / unity / engagement / family
Yellow for peace / courage / strength / hope
Pink for happiness / thanksgiving / joy / spiritual physical
Orange for reconciliation / sweetheart / wife / husband / enemy / family
Brown for marriage bond / vocation / God's servant / single life
Gray for deliverance / bad ways, things, spirit
Cream for faith / children / husband / couples
Black for souls / forgiveness / pardon
*Each candle costs ₱40.
How much is the entrance fee in Simala Church?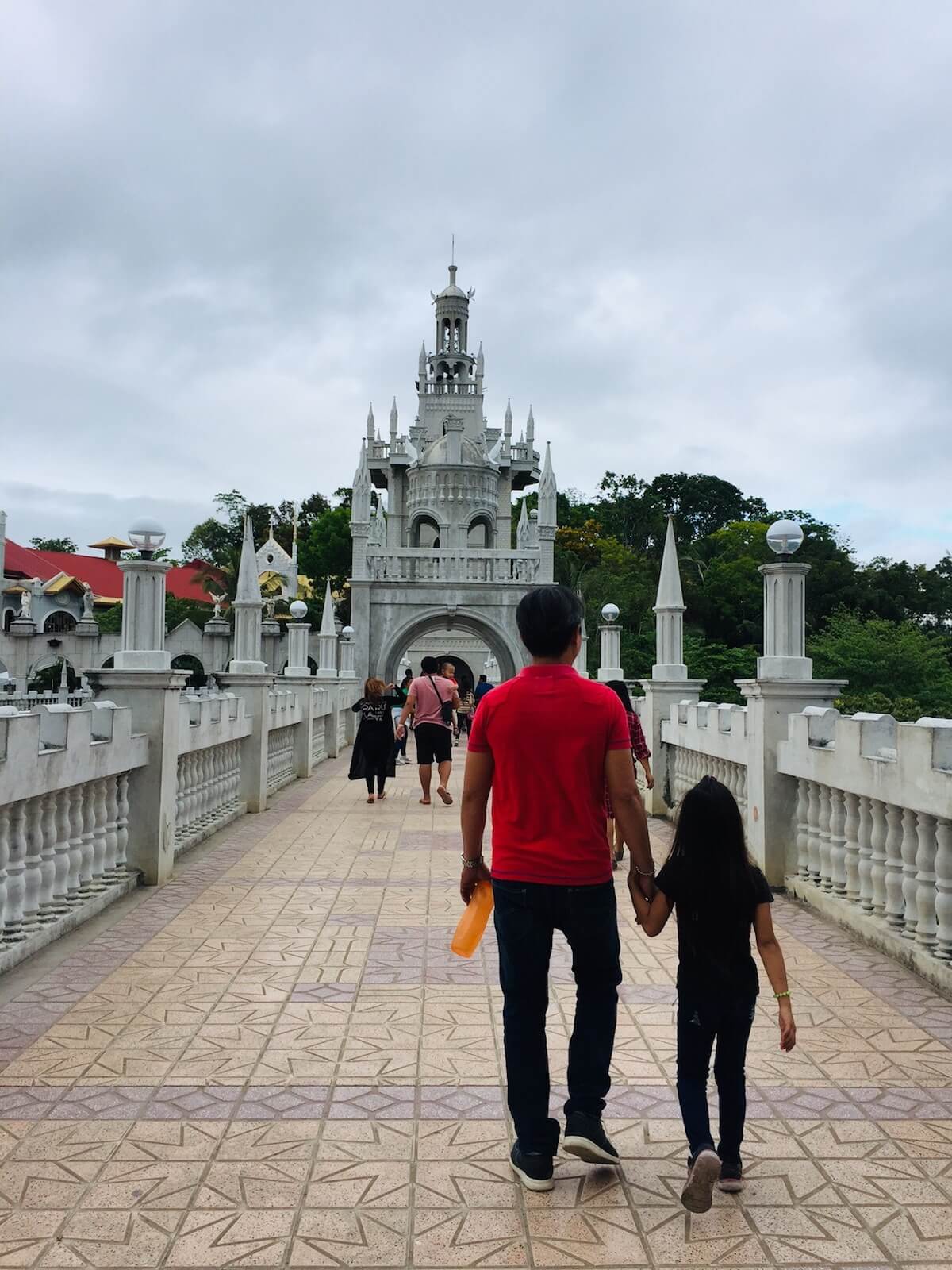 Since it is a church, entering Simala is free. There is no admission fee and everyone is welcome to visit here, although you can give donations to support its maintenance.
Simala Church location
Simala Church is located on the hills of Lindogon in the municipality of Sibonga down south of Cebu. It is approximately two hours away from Cebu proper.
How to get there
To reach Simala Shrine, you can either take a bus or drive a car.
By bus
If you opt to commute from Cebu City to Simala, you can go to Cebu South Bus Terminal and take a bus bound for Sibonga. Any bus that goes to Cebu South will most likely pass by the municipality of Sibonga, which is right after Carcar City, home of the famous Carcar lechon.
Tell the bus conductor that you will alight at Simala Church. The bus driver already knows where to drop you off as many visitors also go down at the eskina (corner) going to Simala. Bus fare to Simala is approximately ₱85 – ₱100.
From the corner near 7-Eleven, you can ride a habal-habal (motorcycle) that will take you to Simala Church. Habal-habal fare is ₱50 per trip, which can accommodate up to two people, so it's ₱25 per person.
If you're wondering how much is the fare from Cebu City to Simala, prepare at least ₱150 for a one-way trip.
By car
If you are driving your own car or vehicle, it is pretty straightforward to go to Simala Church from Cebu City. Just follow the highway going to South Cebu. From Cebu City, you'll pass by Talisay City, Minglanilla, Naga, San Fernando, and then Carcar. Once you reach Carcar City, you should already pay attention as the next municipality is Sibonga, where Simala is located.
Once you reach Sibonga, you can look out for 7-Eleven. You should notice it easily as many buses and cars stop here. There is a corner where you'll see a number of habal-habal drivers awaiting passengers. Follow that small road until you reach Simala Church or Simala Shrine. For easy navigation, you might want to use Waze or follow this Google map.
Tip: Don't like to commute and don't have a car? Rent a private transfer to Simala with an experienced driver instead. Choose your comfy vehicle — sedan, SUV, or van — that'll fit your needs. It's really hassle-free as you don't have to haggle for taxis and car rentals. The driver is also knowledgeable about the roads and the locality. You can even ask to stop over in Carcar for a taste of lechon.
Simala Church rules and friendly reminders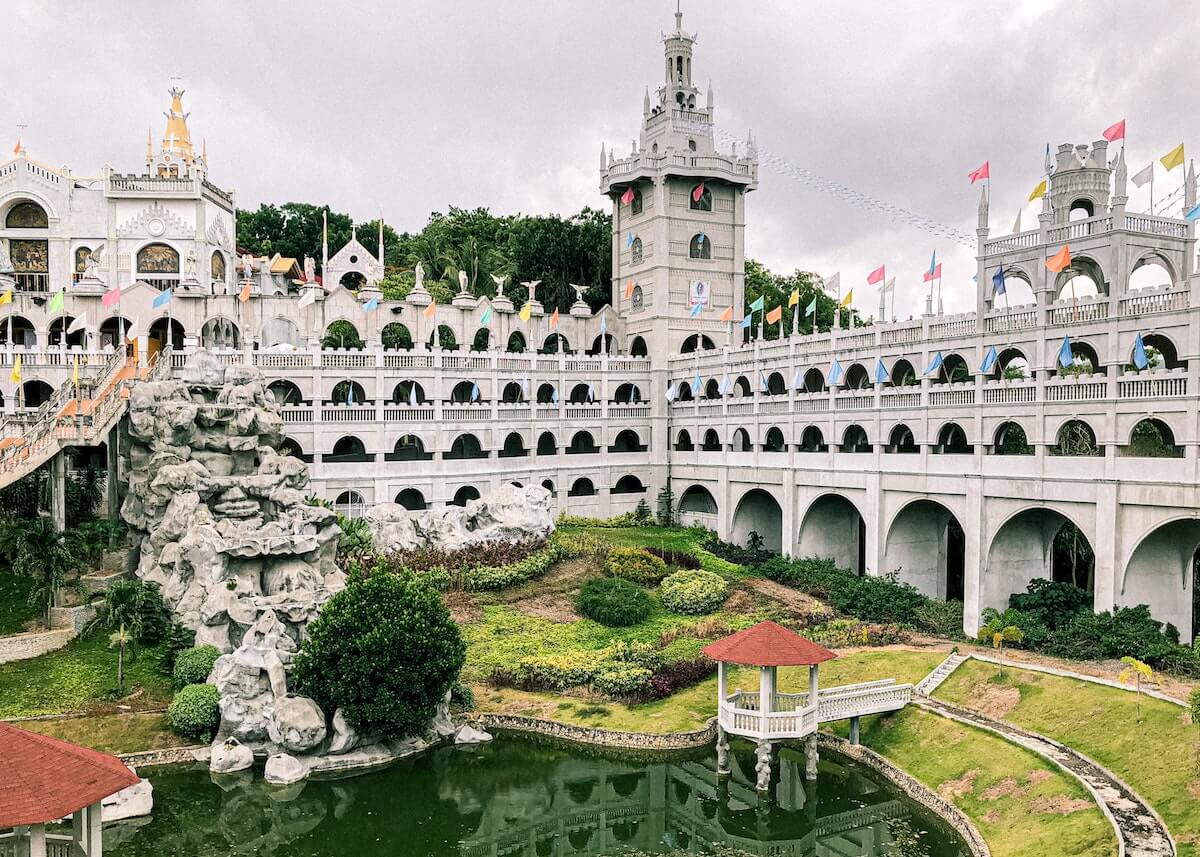 Since this is a religious site, dress appropriately — no shorts, crop tops, sleeveless, and revealing outfits. It'll be safe for you to wear your Sunday's best dress or outfit.
While sandals and slippers are allowed, it's better to have a good pair of shoes that lets you walk around the area easily. Do note that you will have to remove your footwear when entering the adoration area.
Observe silence as many visitors come here to pray.
Be mindful of your actions and avoid disturbing others.
Photography is allowed but be sure not to disturb anyone.
If you want to buy some Simala souvenirs, there is a store inside that sells sacramentals and other religious items.
This is not a picnic area so eat somewhere else before or after your visit. If you're feeling a little hungry, you can buy some Cebu delicacies just outside the shrine. You can take them home or eat them while in transit.
Hope you find this Simala Church guide useful. We'll definitely update this once we visit this sacred place soon!