Cebu Tourist Spots: Top 27 Places to Visit for Different Travelers
"Anong meron sa Cebu? (What is Cebu famous for?) "Anong magandang gawin sa Cebu?" (What are the top things to do in Cebu?) As Cebuano locals ourselves, we are often asked by visiting friends for our recommendations on the best experiences in our hometown. We thought it's an easy question to answer, but it wasn't with the plethora of things to see and do in Cebu. So finally, we are coming up with this list of top Cebu tourist spots for different types of travelers. Enjoy!
Tip: If you want to experience some of the best Cebu tourist spots without worries, you may sign up for this 3 Day Cebu Highlights Tour for only ₱5,130. This already includes round-trip hotel transfers, guide, and admission fees.
Best places to visit in Cebu for beach bums
Who doesn't love the beach? Many tourists and even locals love to explore Cebu for its stunning beaches and unspoilt islands. Yes, aside from the main island, Cebu is also composed of small islands that are home to the best beaches in the province. Below are just a few of them we've explored ourselves that we highly recommend to visitors.
1. Bantayan Island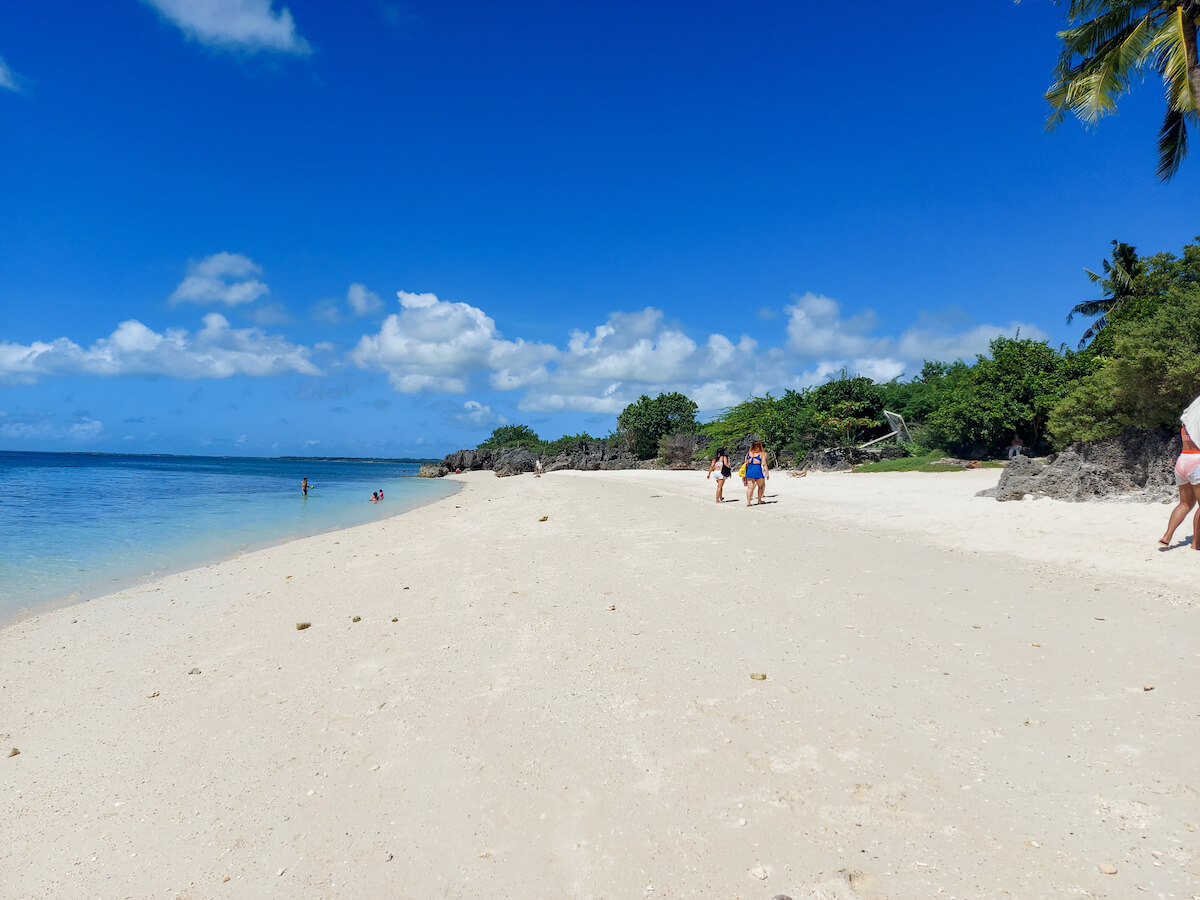 If you don't mind the four to five-hour journey to Northern Cebu, we would always recommend Bantayan Island. It's on top of our list of the must-visit Cebu places as we've been here many times already, and we would never be tired of coming back. You can rent a motorbike for ₱300 a day to explore Bantayan's tourist spots. You can also frolic on the beach, go island hopping, or take it up a notch by skydiving. There's always something for everyone in Bantayan Island!
If you're interested to know more, check out our Bantayan Island travel guide and our recommendations on the best Bantayan Island resorts and hotels. Watch our video as well to see snippets of our Bantayan weekend getaway:
2. Malapascua Island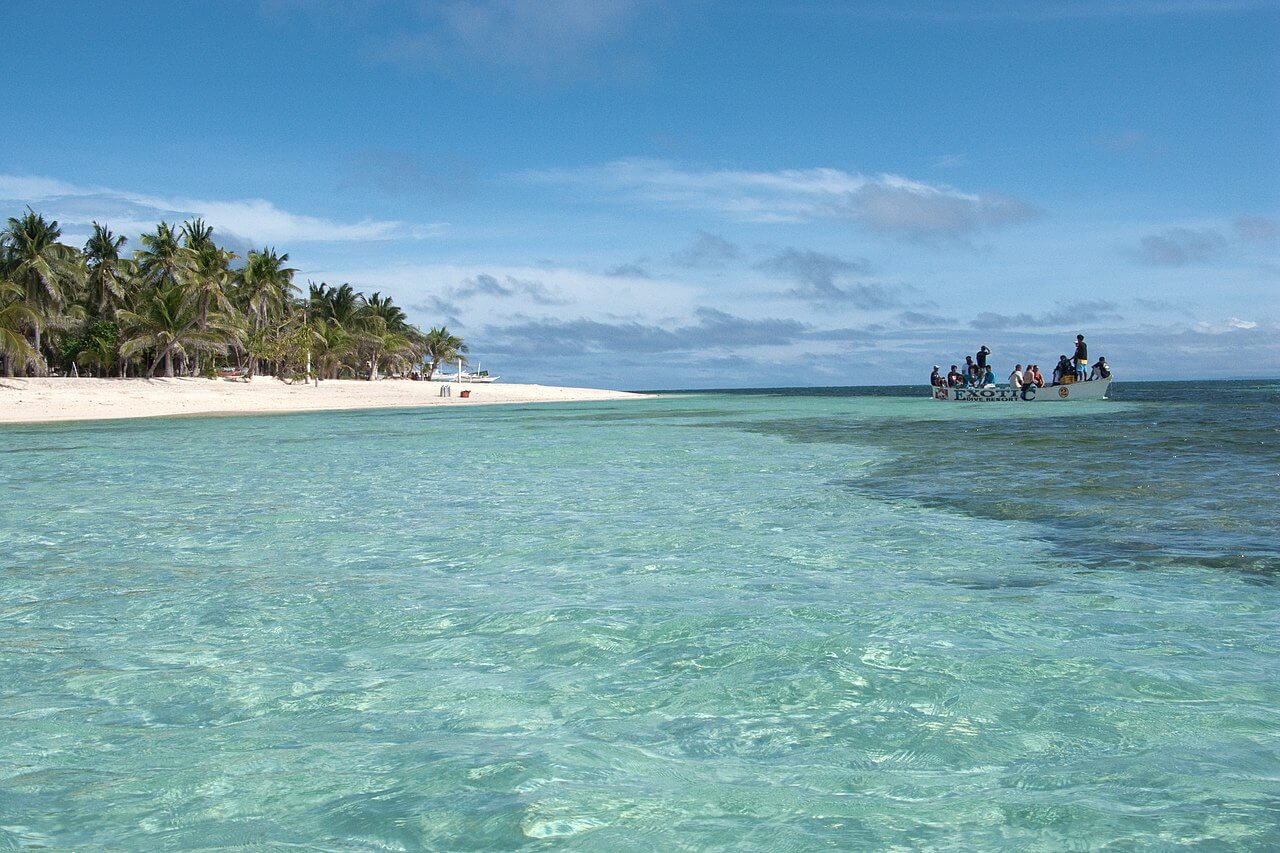 Malapascua Island in Daanbantayan is a popular diving spot famous for its thresher sharks. You can go on a scuba diving exploration to Monad Shoal, a sunken coral plateau where you may spot the endangered thresher sharks. If you're not the adventurous type, you can simply stay in one of Malapascua's beach resorts, go swimming in Bounty Beach, explore the island on foot, or befriend the locals. When we went there, one of the locals showed us around the island without asking for anything in return, and we're very grateful for the experience.
3. Sumilon Island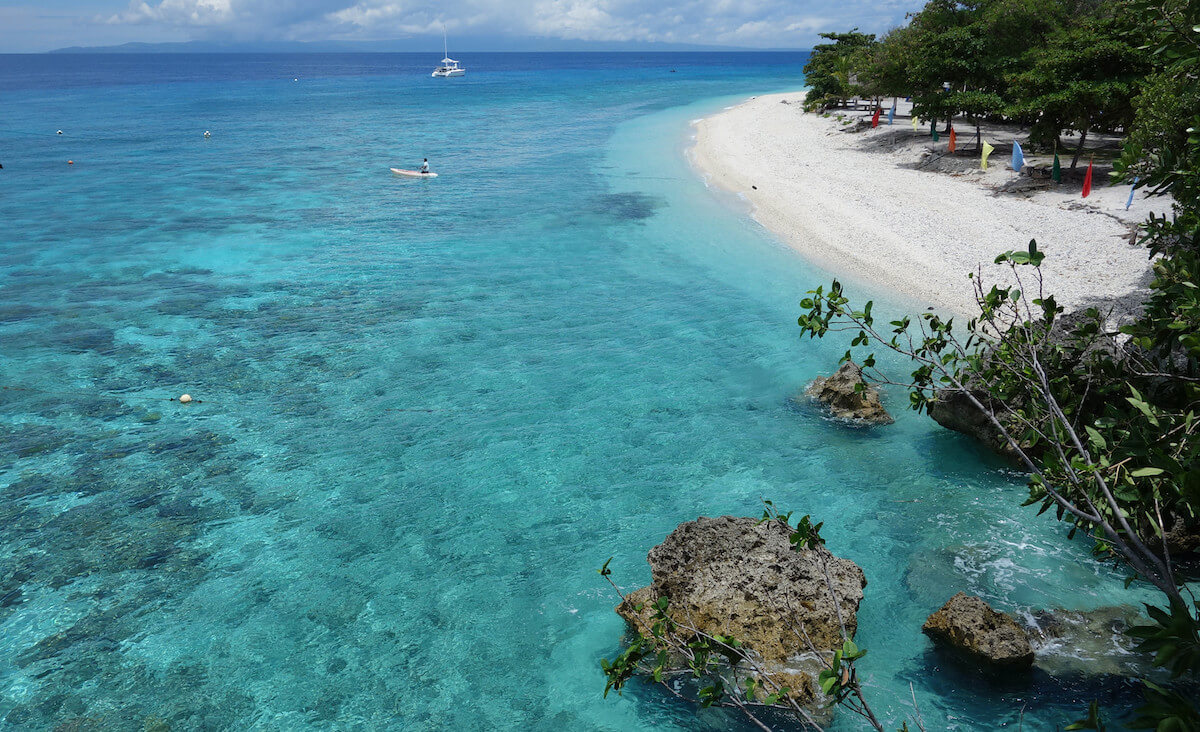 Sumilon Island in Oslob is a private island under Bluewater Resorts, a Filipino-owned resort chain which is proud of their signature "amuma" hospitality. Here, you are whisked to an island paradise where you can bask under the sun, walk on the famous sandbar, and do outdoor adventures such as kayaking, snorkeling, and trekking. We only went there on a day trip and we already had so much fun. We're sure you will!
Tip: If you are on a budget, you can actually just go on a Sumilon Island day tour which costs less than staying a night on the island.
4. Camotes Islands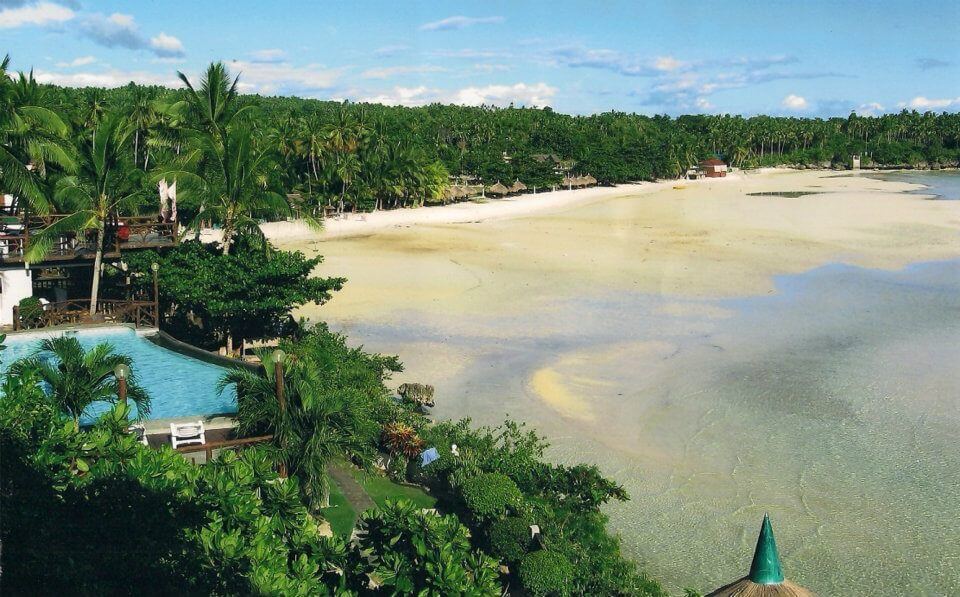 Camotes Islands is a group of islands on the northeast of Cebu. One of the popular tourist spots here is Santiago Bay, where you can see a long stretch of white sand beach. Aside from swimming and relaxing on the beach, you can visit some famous natural attractions such as Lake Danao, Bukilat Cave, Timubo Cave, Busay Falls, Mangodlong Rock, and Buho Rock. We've already been here twice, and we'll surely come back to experience more.
5. Mactan Island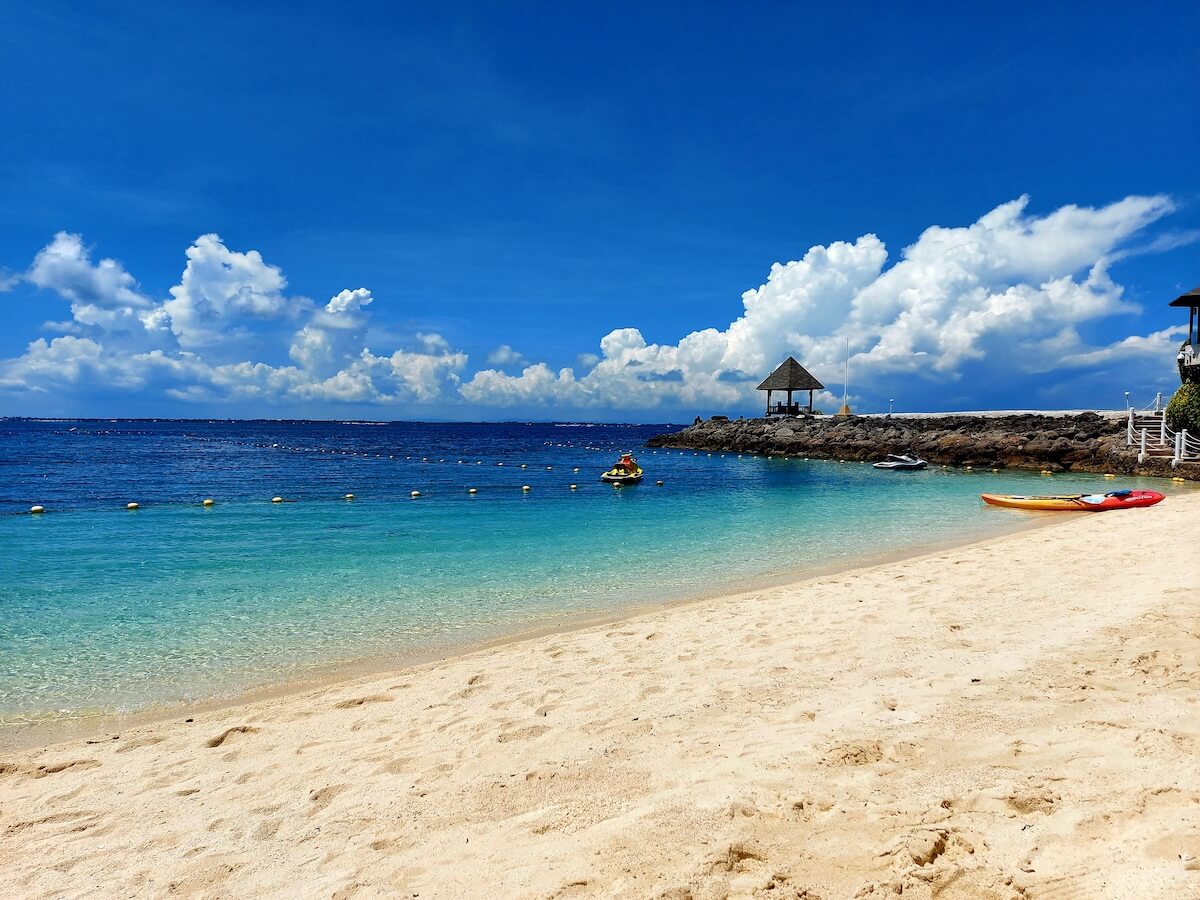 While Mactan Island deserves a separate article, we've included it to this list of Cebu tourist spots mainly because it is the jumping-off point to explore the rest of Cebu. The airport, Mactan-Cebu International Airport, is located here, and luxury resorts such as Shangri-La Mactan, Crimson Resort and Spa Mactan, and Dusit Thani Mactan are all in Mactan Island. On top of that, you can go on a Mactan island hopping day tour to the marine sanctuaries of Olango Island and Hilutungan Island. Basically, Mactan Island is not really a tourist spot per se but a Cebu tourist destination worth adding in your Cebu itinerary.
Best Cebu tourist spots for adventure-seekers and nature lovers
Aside from the beaches, Cebu is also blessed with natural wonders that leave visitors in awe. We've rounded up some of the best Cebu tourist spots for those seeking some adrenaline rush amid nature's beauty.
6. Osmeña Peak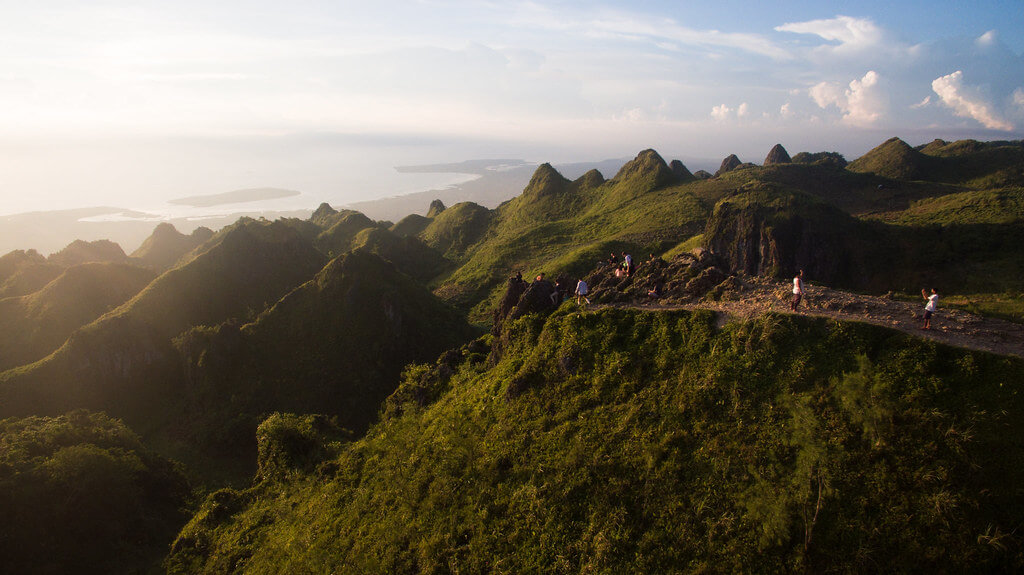 Reach Cebu's highest peak by climbing up Osmeña Peak in Mantalongon, Dalaguete down south of Cebu. You can hire a reliable tour guide like Highland Adventures to take you to the summit of Osmeña Peak. Some visitors opt to spend a night here by camping. If you still have the stamina and energy, you can even trek for about six hours to reach Kawasan Falls in Badian like we did. It was indeed exhausting but so worth it!
7. Kawasan Falls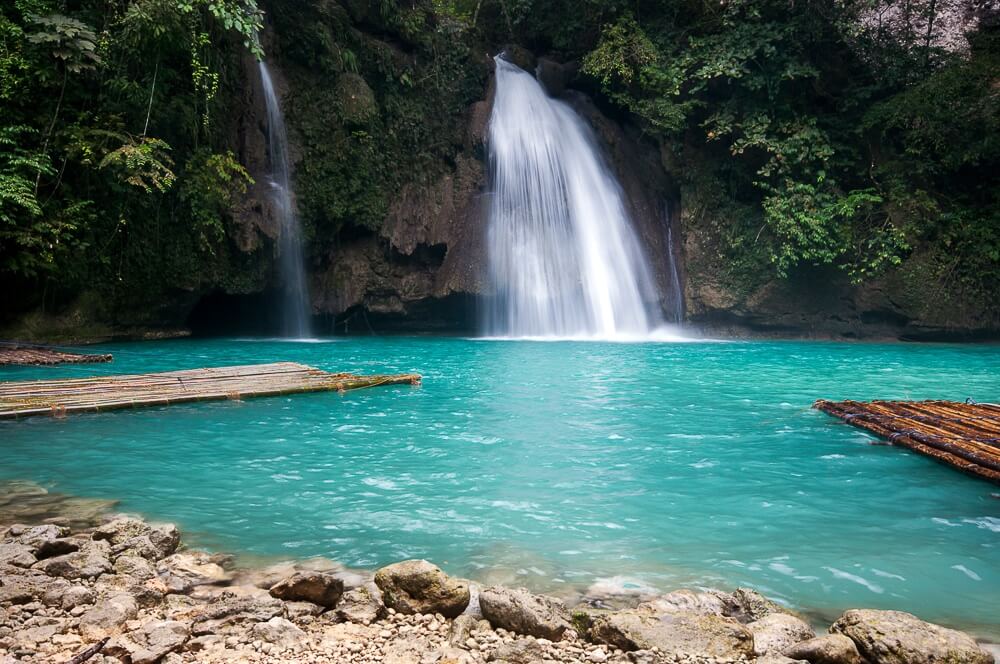 If you want to chase some waterfalls in Cebu, you can't skip Kawasan Falls in Badian. If swimming here is not enough, why not level up your experience by canyoneering? We did this outdoor activity again with Highland Adventures, and we'd say that our guides really took care of us. It was one hell of a nerve-wracking experience but it'll always be one for the books. You should scratch this off your Cebu bucket list soon!
8. Pescador Island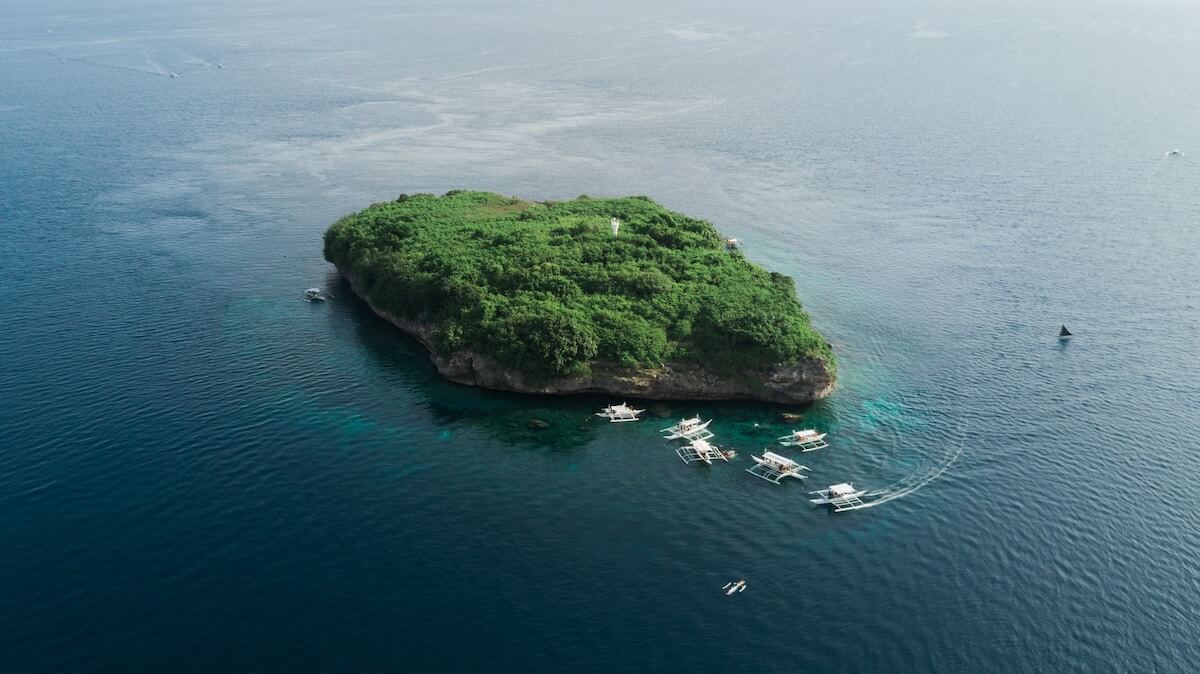 Explore the rich underwater world by snorkeling in Pescador Island off the coast of Moalboal. And while you're here, be sure to experience the famous Moalboal sardine run and spot some sea turtles. You'll undoubtedly fall in love with the marine wonders down here!
Tip: You may join an island hopping tour to Pescador Island with round-trip transfers from Metro Cebu if you don't want to commute.
9. Oslob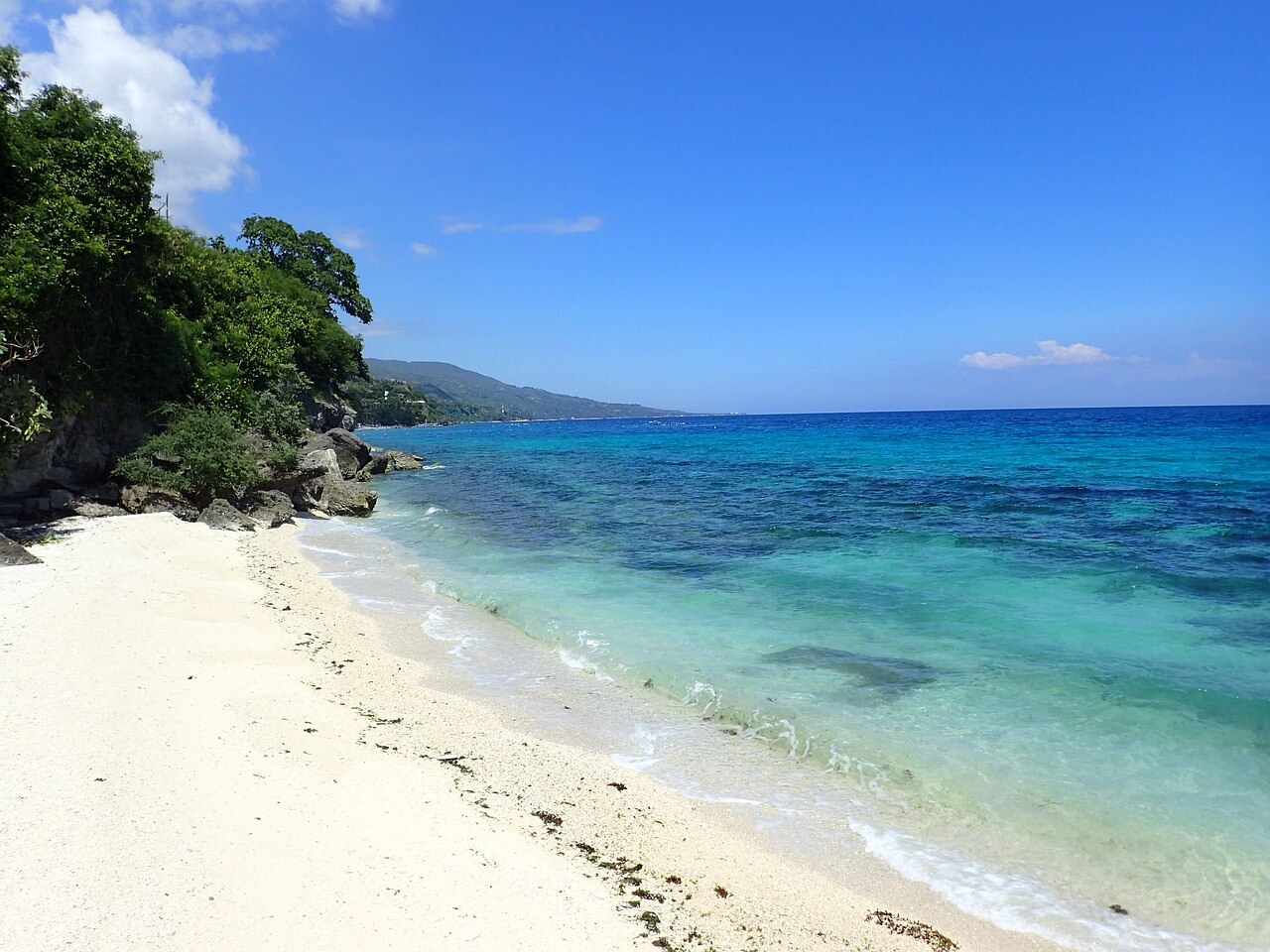 Located south of Cebu, Oslob is known for its whale shark watching activity and the jumping-off point to Sumilon Island. But did you know that Oslob is also home to some relatively underrated beaches and natural wonders like Tumalog Falls? Oslob is a paradise we won't be sick of visiting every so often.
10. Bojo River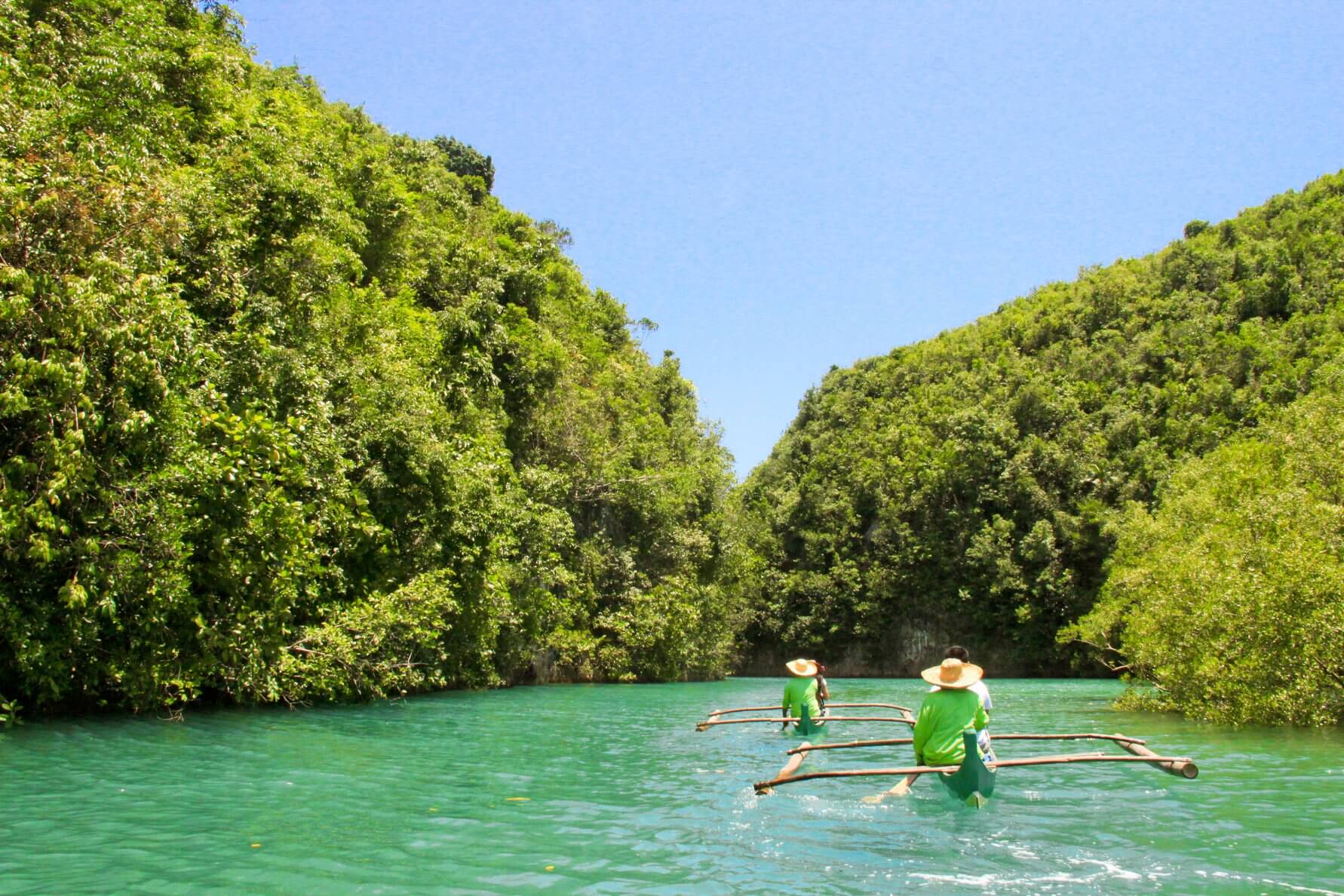 Love nature and a strong advocate of sustainable tourism? You should explore Bojo River in Aloguinsan. This eco-cultural attraction in Cebu is not recognized as one of Top 100 Sustainable Destinations in the World for nothing. Local guides will take you on a mesmerizing cruise along Bojo River, passing through a well-preserved ecosystem of flora and fauna. A visit here will not only open your eyes to responsible and sustainable tourism, but will also enable you to support the local community.
Cebu tourist attractions for history buffs
Cebu is home to some of the country's oldest historical landmarks. Go on a walking tour and explore these cultural gems you can find only in Cebu.
11. Magellan's Cross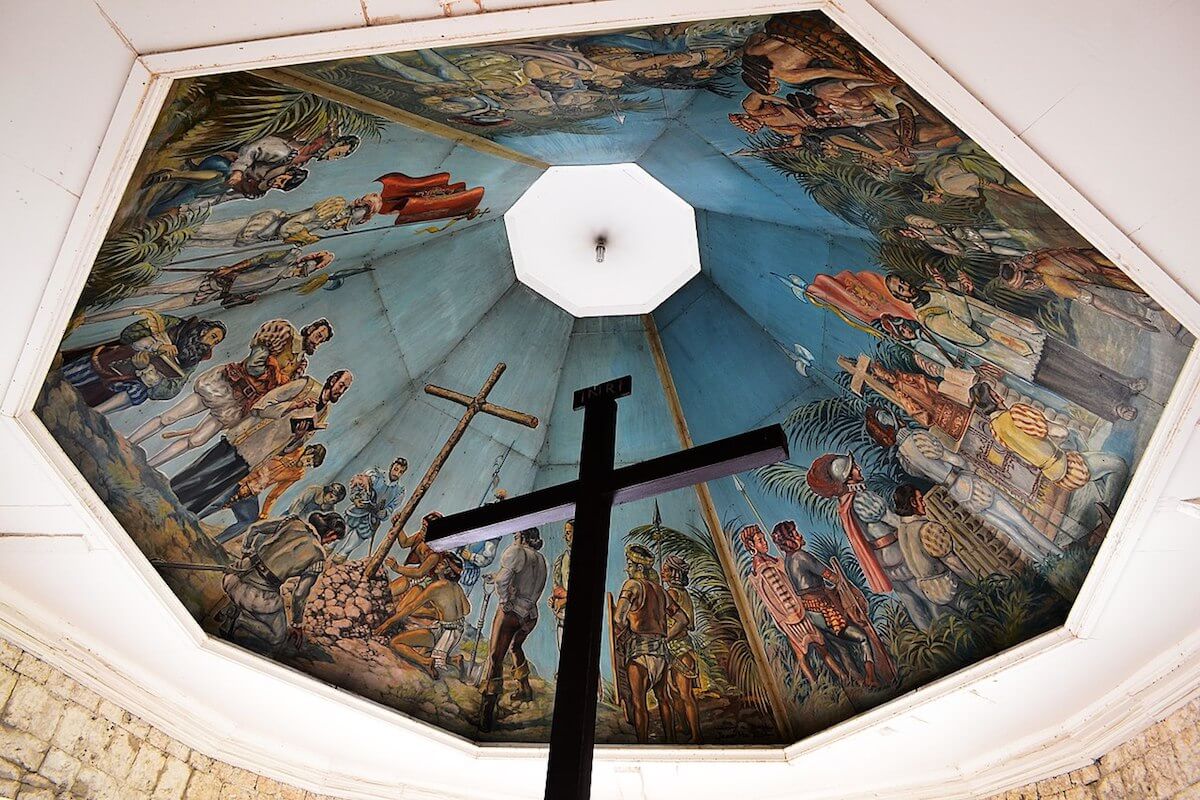 Start your walking tour to Magellan's Cross, arguably the most famous historical landmark in Cebu. In 1521, Portuguese explorer Ferdinand Magellan led a Spanish expedition where they planted a cross to mark the birth of Christianity in Cebu. This very site has been preserved as a historical landmark, which houses the cross and ceiling murals depicting the baptism of Rajah Humabon. Magellan's Cross is declared as a National Cultural Treasure of the Philippines together with the Basilica del Santo Niño located just beside it.
12. Basilica Minore del Sto. Niño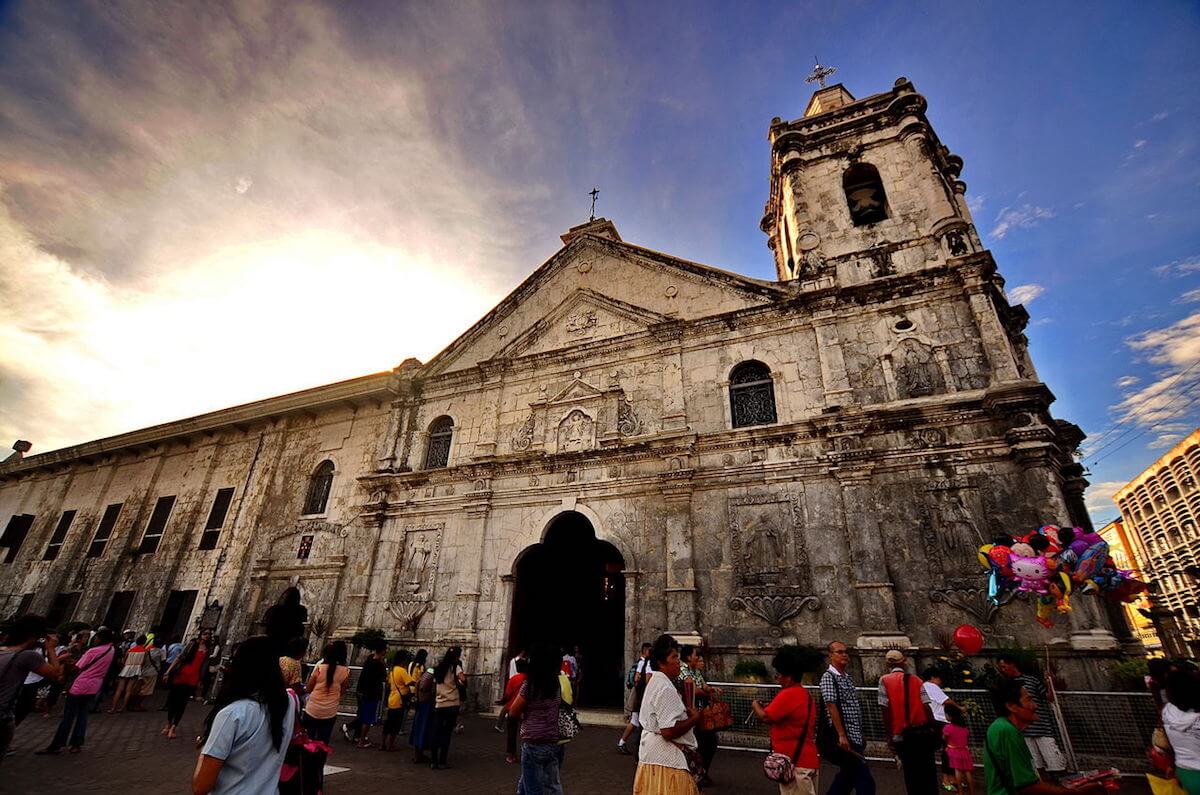 From Magellan's Cross, you can easily spot the Basilica del Santo Niño, the oldest Roman Catholic church in the Philippines. Enter the church and you'll be enthralled by the ceiling paintings and various religious relics including the sacred Sr. Sto. Niño. Devotees come here to "dagkot" (light a candle), pray, and attend a mass.
13. Simala Shrine or Simala Church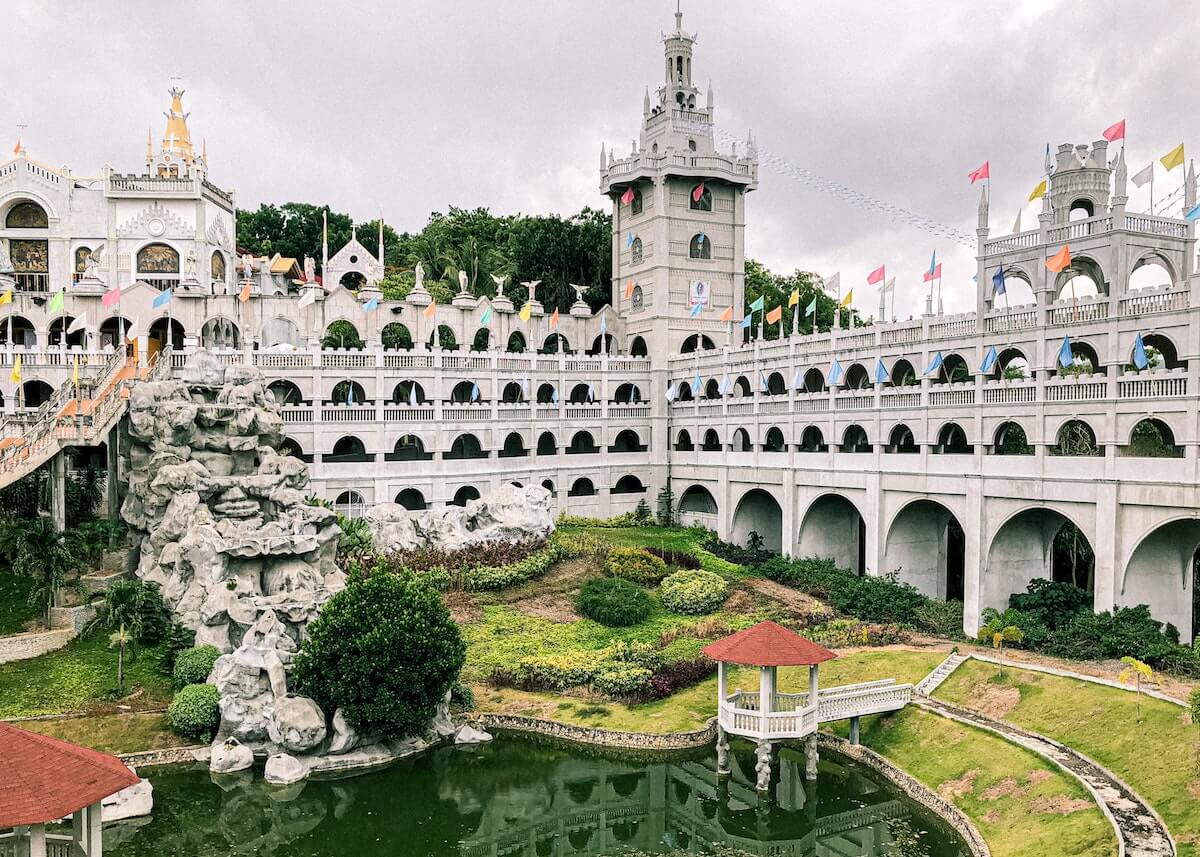 Another Catholic pilgrimage site you may want to visit in Cebu is the Simala Shrine or Simala Church located in Sibonga in Cebu south. Devotees come here to say their prayers and petitions as the image of Our Lady of Lindogon is believed to be miraculous. Religion aside, the shrine itself is a sight to behold!
14. Casa Gorordo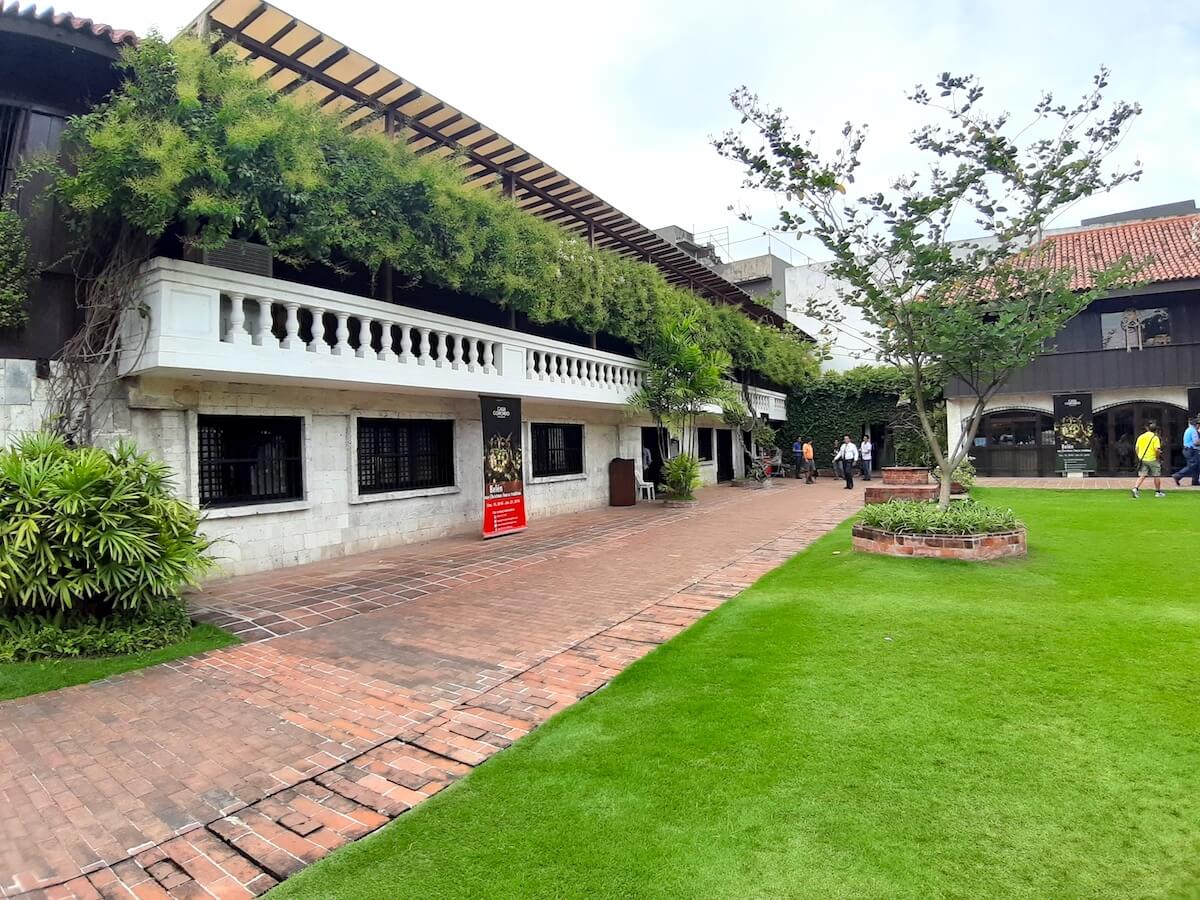 There's so much history in the beautifully preserved Casa Gorordo in Parian, Cebu City. The National Historical Commission of the Philippines declared it a National Historical Landmark. As you enter the house, it's as though you are teleported back to the Spanish colonial era. There is a minimal admission fee which includes a guided tour. It's by far the most interesting and interactive museum we've visited in Cebu so it's worth more than what we paid for.
After exploring the museum, relax and have a cup of coffee at their recently opened Bo's Coffee, one of the homegrown cafes in Cebu.
Tip: From Casa Gorordo, you can walk towards the marker of Colon Street to have a glimpse of the oldest street in the Philippines while you're already here.
15. Fort San Pedro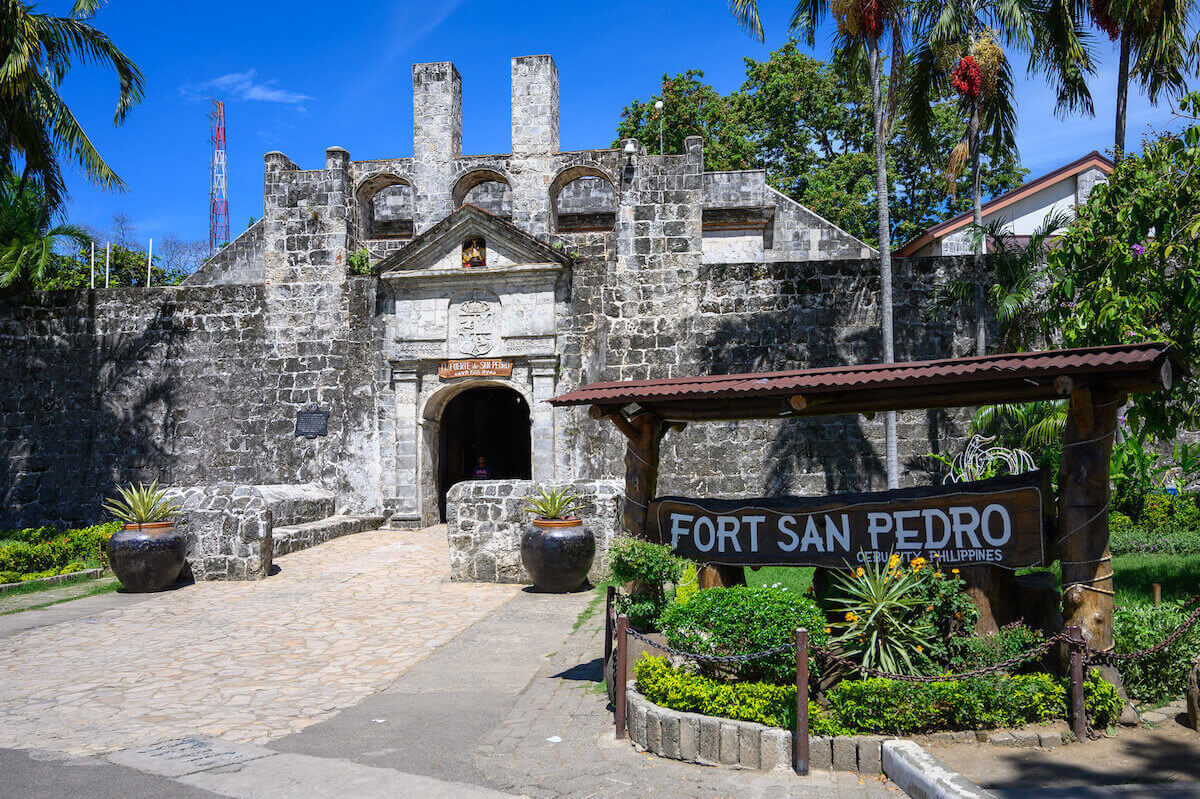 Fort San Pedro is a military defense structure in Plaza Independencia near Cebu City's port area. It was built in the early 1600s to defend the land against pirates and raiders. You can climb up the fort, see a bird's eye view of the surrounding area, and you'll understand why this place was strategic back then.
Tip: Cebu hosts an annual Gabii sa Kabilin (a night of heritage) where you can hop from one museum or historical landmark to another. It's an interesting way to learn and immerse in Cebu's rich culture and heritage. You can also ride a tartanilla (horse-drawn carriage) to complete your experience. Follow Gabii sa Kabilin official Facebook page for more information and updates.
Cebu City tourist spots for sightseeing
Prepare your cameras and strike a pose at these IG-worthy tourist spots in Cebu City. Most of them are located close to each other so it shouldn't be much of a hassle to visit all places. But if you prefer more convenience, you may want to check out this Cebu City private day tour which will already take you to the top Cebu City attractions.
16. Taoist Temple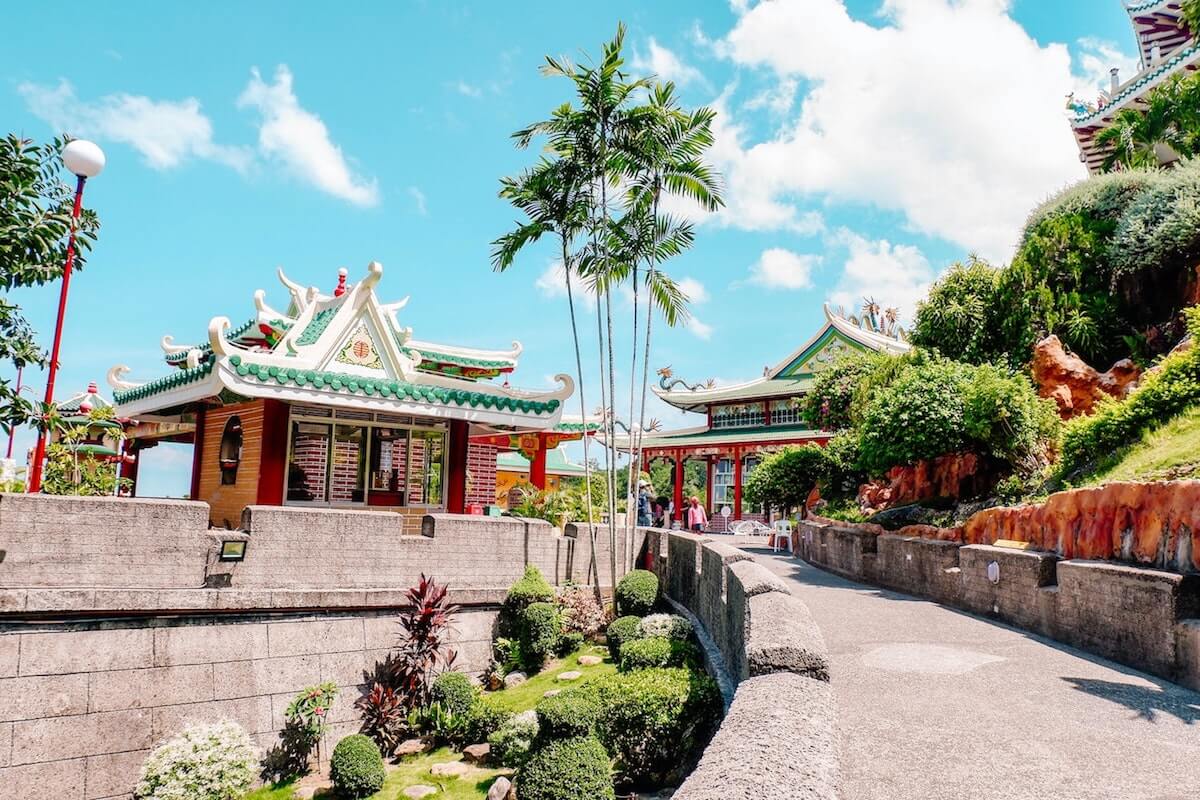 While Christianity is predominant in Cebu, there's a place where Taoism is being practiced and that is Taoist Temple in Beverly Hills Subdivision. Built in 1972 by the Filipino-Chinese community, Taoist Temple is open to everyone — devotees and non-devotees of Taoism are all welcome here.
Taoist Temple truly is one of the best Cebu tourist spots to visit, especially if you're interested to learn more about Taoism and see actual rituals being done. While you're here, toss a coin on the wishing well. Who knows, your wish might just be granted.
17. Temple of Leah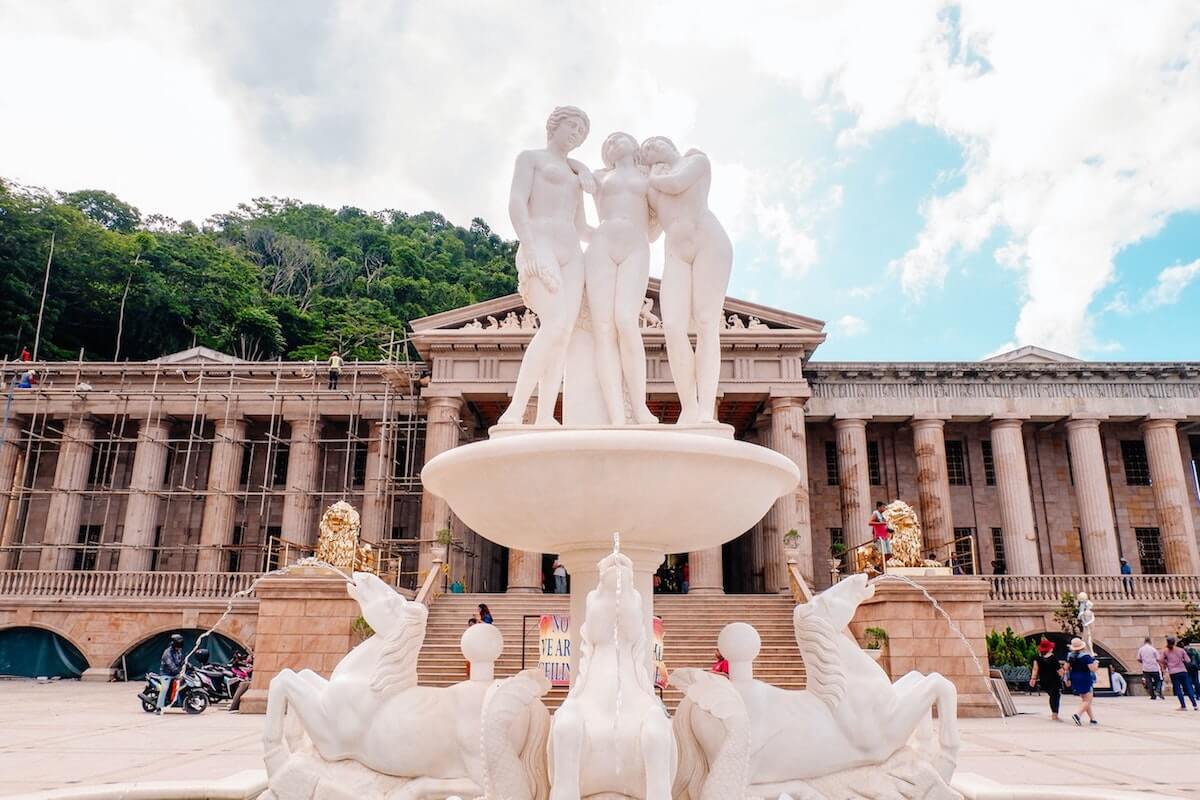 If you know actress Ellen Adarna, you should know that the Temple of Leah is a tribute to her grandma Leah Villa Albino-Adarna. It was built in 2012 by Teodorico Soriano Adarna, Ellen's grandpa, to show his undying love to his wife. Because of the love story behind it, it is often dubbed as the "Taj Mahal of Cebu". This Roman-style temple has chambers that keep Leah's lifetime collections.
Tidbit: Did you know that Temple of Leah has an interesting backstory? There's more to it than you think. Read the full story shared by Leah's daughter on Home Buddies Facebook Group.
18. Tops Lookout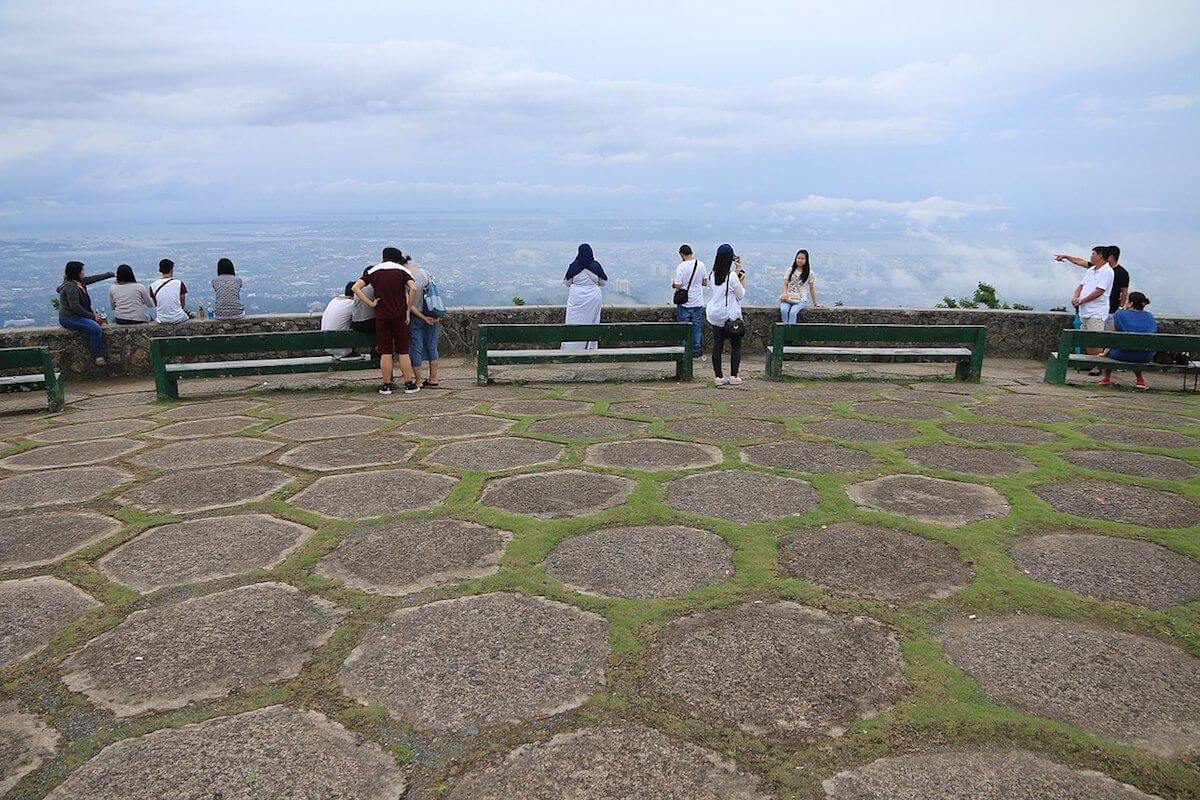 Not too far from Temple of Leah is the Tops Lookout. By the name itself, you'll literally be on top of Cebu. Here, you'll see a panoramic view of the city. You can go on a picnic or dine with a view at one of the Busay restaurants along the Tops Road. This Cebu City tourist spot is a great place for families and couples looking for a scenic spot to relax and breathe some fresh air.
Tip: The road going to Tops Lookout is a little steep. If you don't have your own car, you may want to consider a private half-day tour to Tops Lookout for a hassle-free trip.
19. Sirao Flower Garden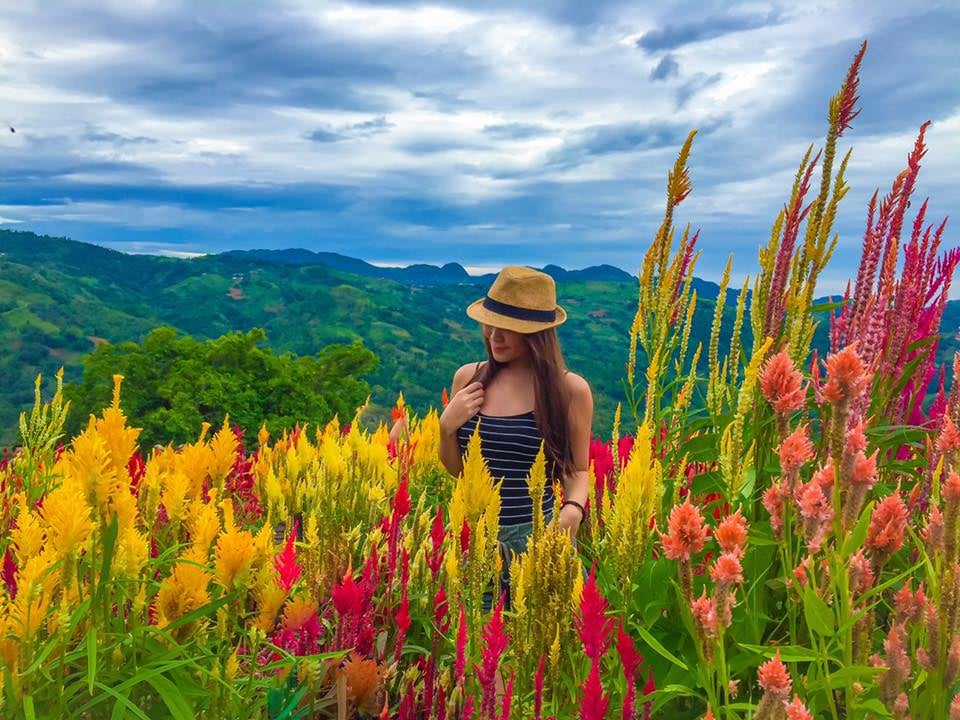 If you adore flowers, head over to Sirao Flower Garden in the mountain barangay of Sirao, just a few minutes from JY Square in Lahug, Cebu City. Wear your best #OOTD and snap a photo of yourself amid colorful celosia flowers. They also opened a new Sirao Pictorial Garden and Camping Site (PGCS) beside it for more photo ops that'll make you feel like you are in Amsterdam.
20. 10000 Roses Cafe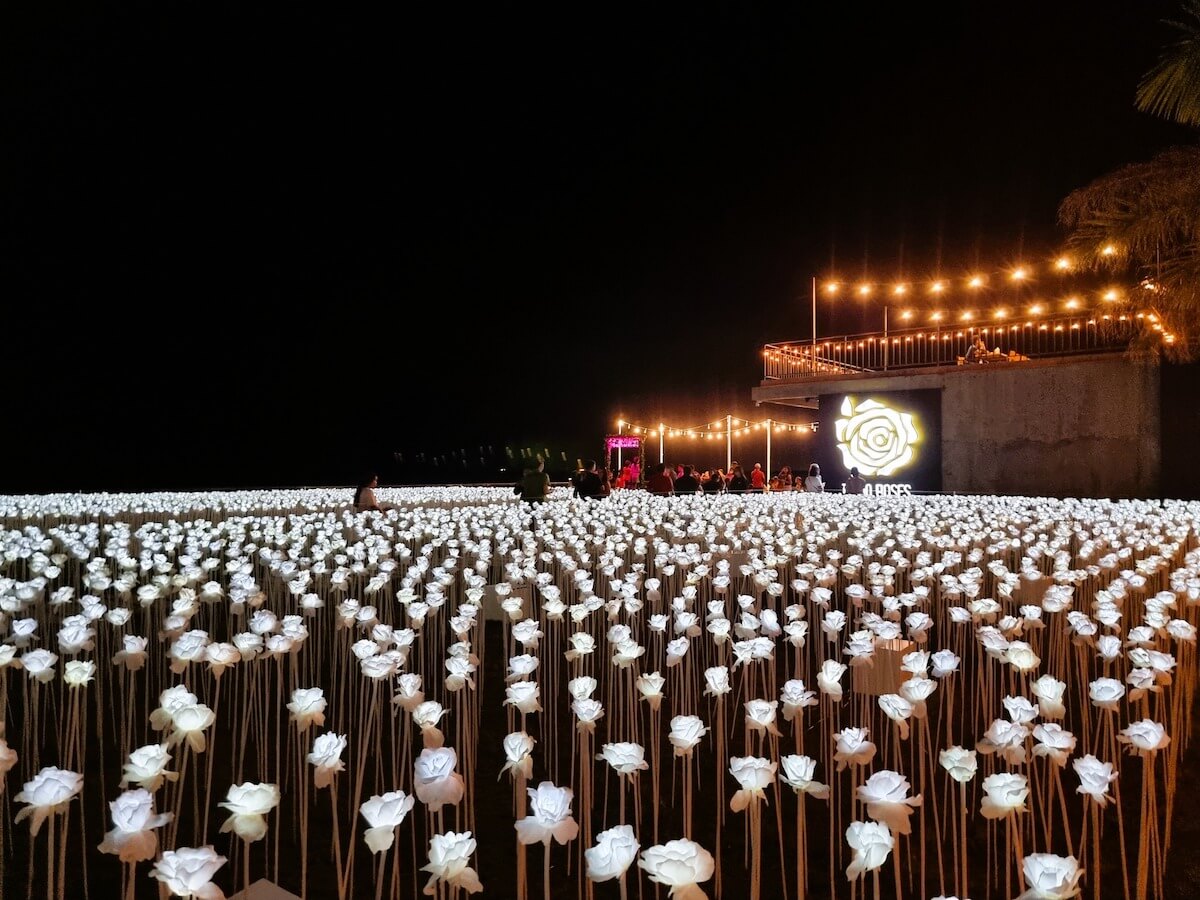 No, they aren't real roses. Don't be disappointed though as this lovely cafe in Cordova is still Instagram-worthy, especially if you come here at night, when the LED roses light up. 10000 Roses Cafe is inspired by Dongdaemun Design Plaza in Seoul. So, until you visit South Korea, this Cebu cafe is good for now.
Where to visit in Cebu for foodies
With so many food options in Cebu, you'll be spoilt for choice. Where do you even start? Ready your stomachs and taste buds for an incredible gastronomic adventure at these food places in Cebu.
21. Sugbo Mercado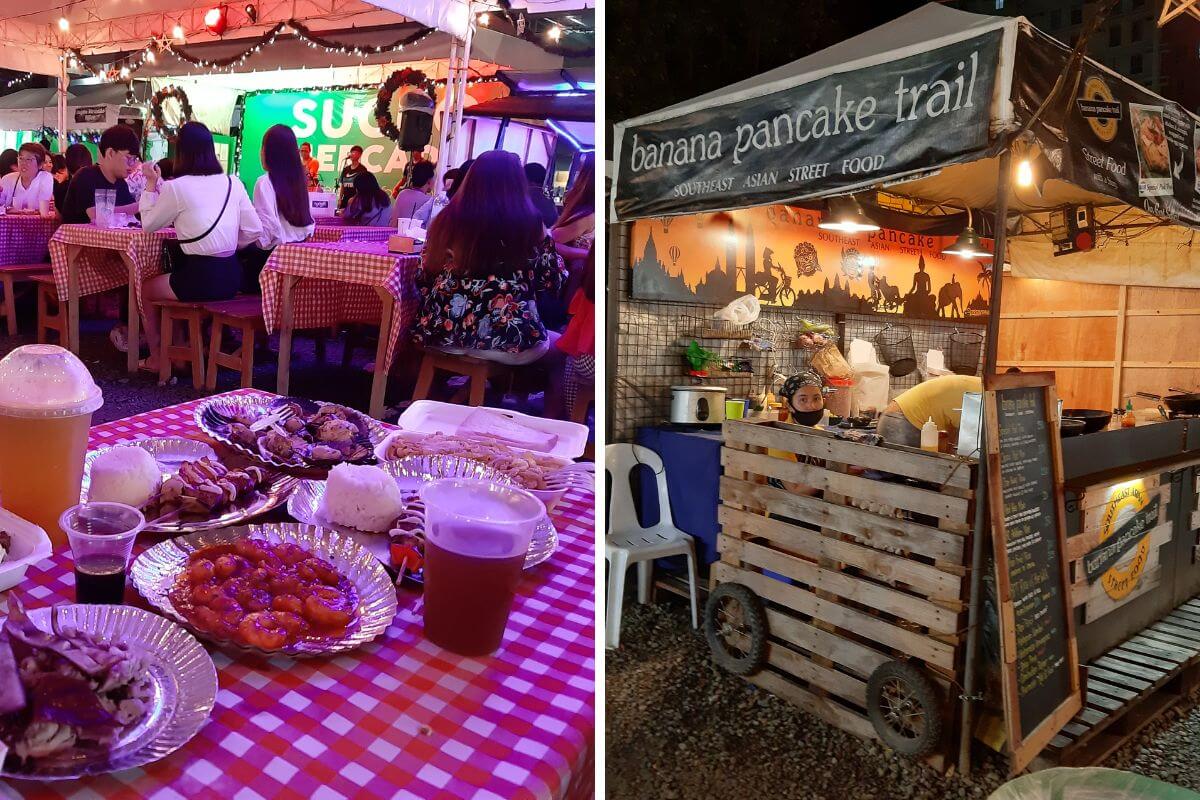 When our friends visit Cebu, we would always take them to Sugbo Mercado. Want to taste lechon? Looking for seafood? BBQ? Southeast Asian food? Western food? They are all here! You won't run out of food options, especially if you haven't decided on what to eat yet. Sugbo Mercado has several branches but the one we always go to is located in Cebu I.T. Park. Kaon ta! (Let's eat!)
22. Carbon Public Market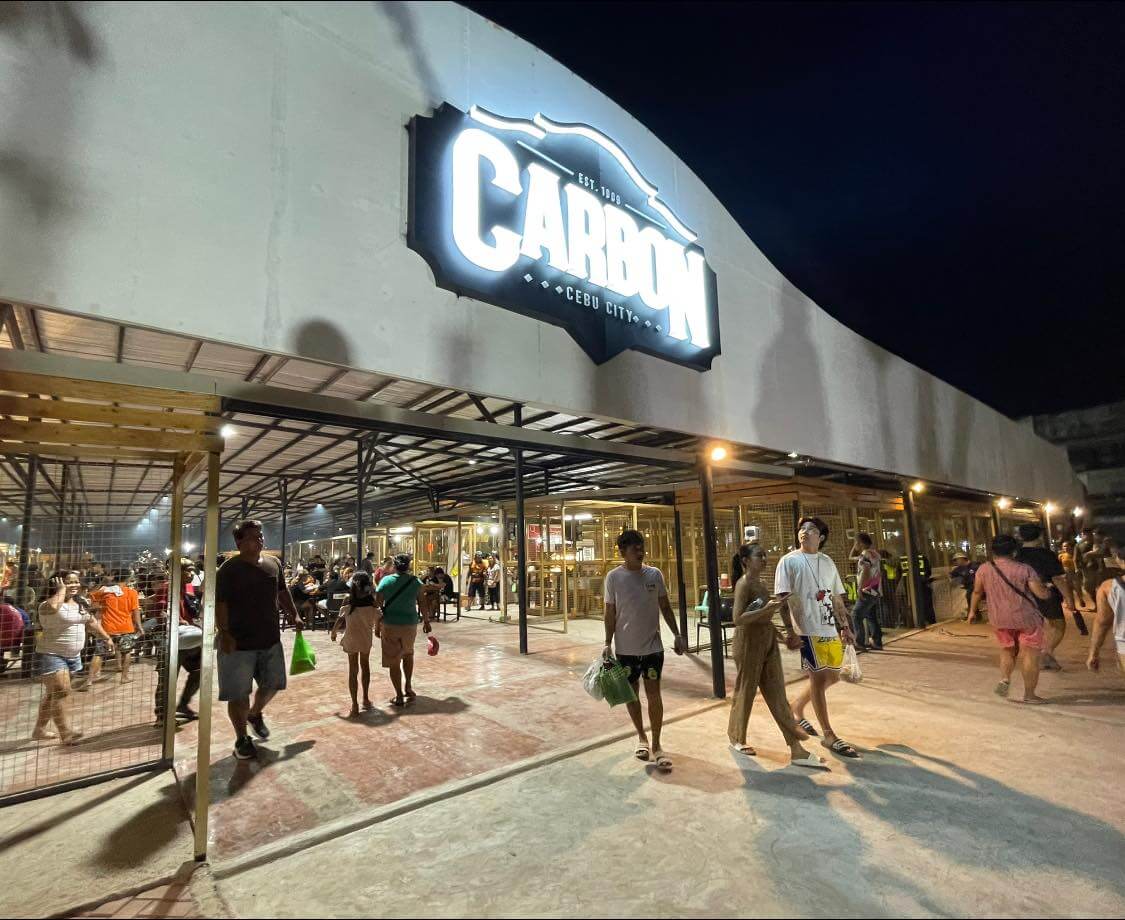 If you want to be immersed in Cebu's local market scene, Carbon Public Market in downtown Cebu City is where you should go. This open-air market sells the cheapest goods, fruits, vegetables, crops, and more. It also has a Carbon Night Market where you can eat local street food and shop for local produce every Friday to Sunday from 5pm until 11pm.
23. Taboan Public Market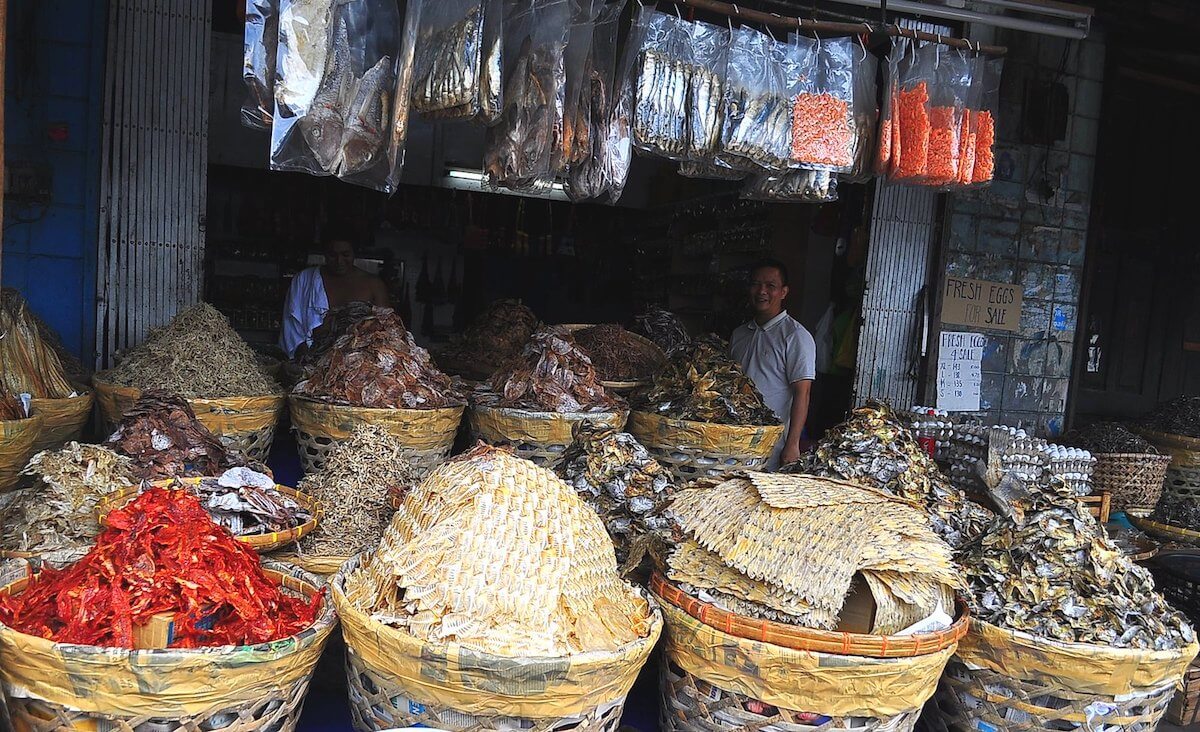 Taboan Public Market is where you should go if you want to shop for Cebu food pasalubong (souvenirs) such as danggit (fried fish) and pusit (dried squid). Be warned though, the smell is so strong, you might not be allowed to hand-carry these food items on the plane. Nevertheless, they're worth buying for your families and friends, especially those who miss Cebu so bad.
24. Carcar Public Market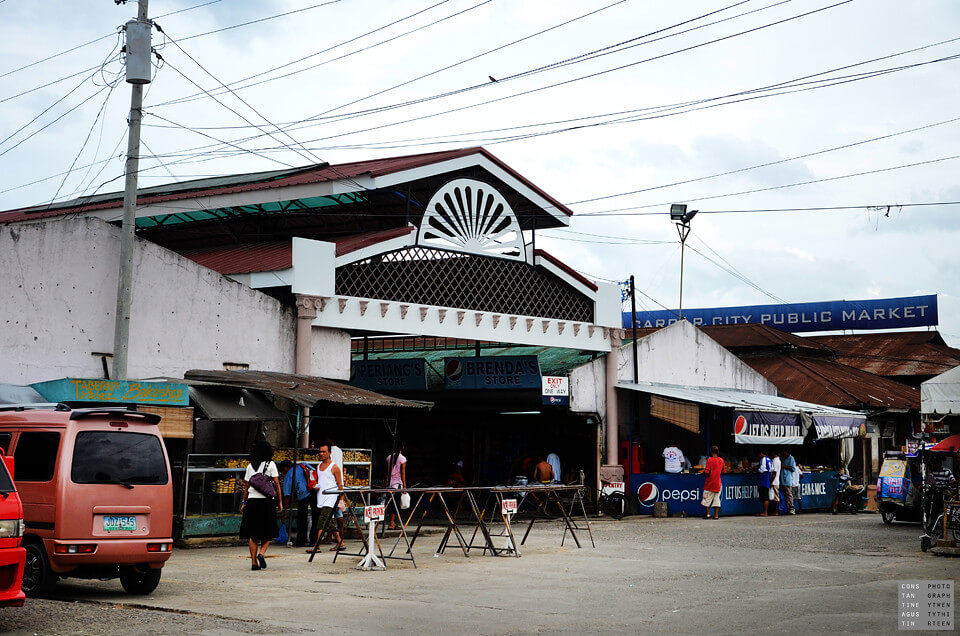 Your trip to Cebu would never be complete without tasting lechon, "The best pig, ever!" according to Anthony Bourdain. One of the best places to eat Cebu lechon is Carcar Public Market. There are several stalls selling lechon inside the market, but you need to come here early if you want to buy fresh, crispy Carcar lechon.
Best Cebu tourist spots for families
Traveling to Cebu with the fam? You'll certainly have a whale of fun in these family-friendly attractions in Cebu.
25. Cebu Safari and Adventure Park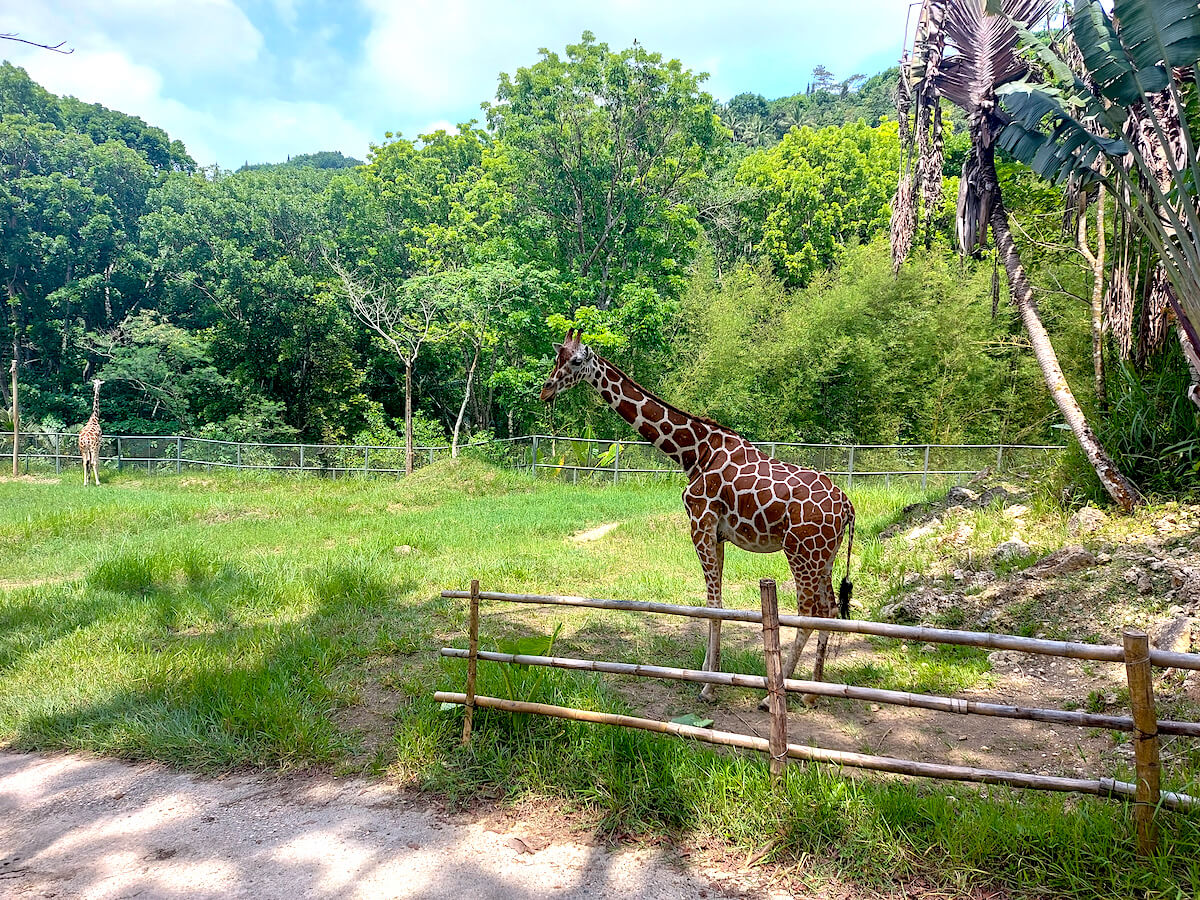 G'day, mate! Channel your inner Steve Irwin and say hello to the different species of animals in Cebu Safari and Adventure Park. Here, you will hop on the guided tram and see wildlife creatures such as Bengal tiger, African lions, cheetahs, giraffes, zebras, and crocodiles, to name a few. There's a bird show, too! You and your family will have an incredible safari adventure you won't soon forget.
Tip: The Cebu Safari and Adventure Park limits the number of people on a daily basis. Reserve your slots ahead by booking your Cebu Safari and Adventure Park tickets on Klook and get some discounts.
26. Cebu Ocean Park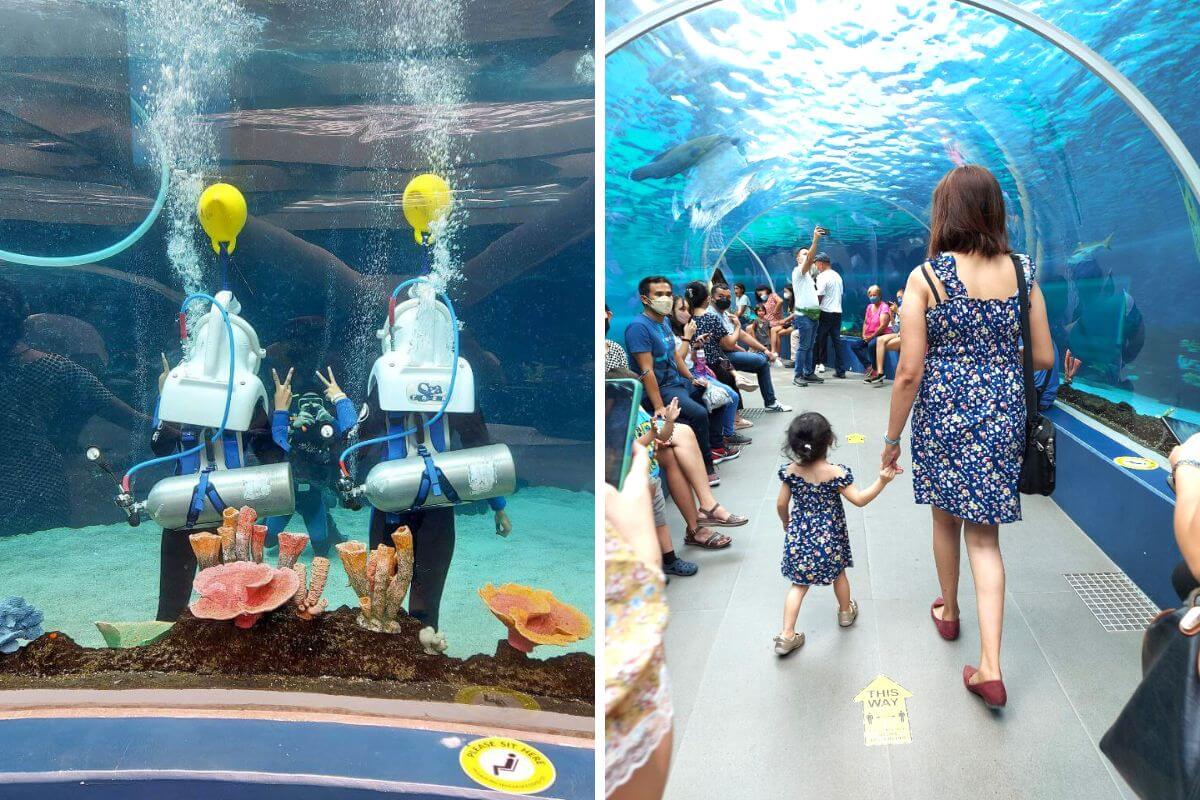 Kids and the kids at heart will love the marine animals of Cebu Ocean Park. Aside from the Oceanarium, you'll enjoy the bird show, aqua dining experience, and souvenir shopping. You can read our Cebu Ocean Park guide to know more about what to expect here. Cebu Ocean Park is just across SM Seaside City Cebu, one of the biggest malls in Cebu, so you might want to visit the mall after your Ocean Park exploration.
Tip: Avoid the potential long queue if you book your Cebu Ocean Park tickets on Klook. Plus, you will get a 10% discount on admission tickets.
27. Anjo World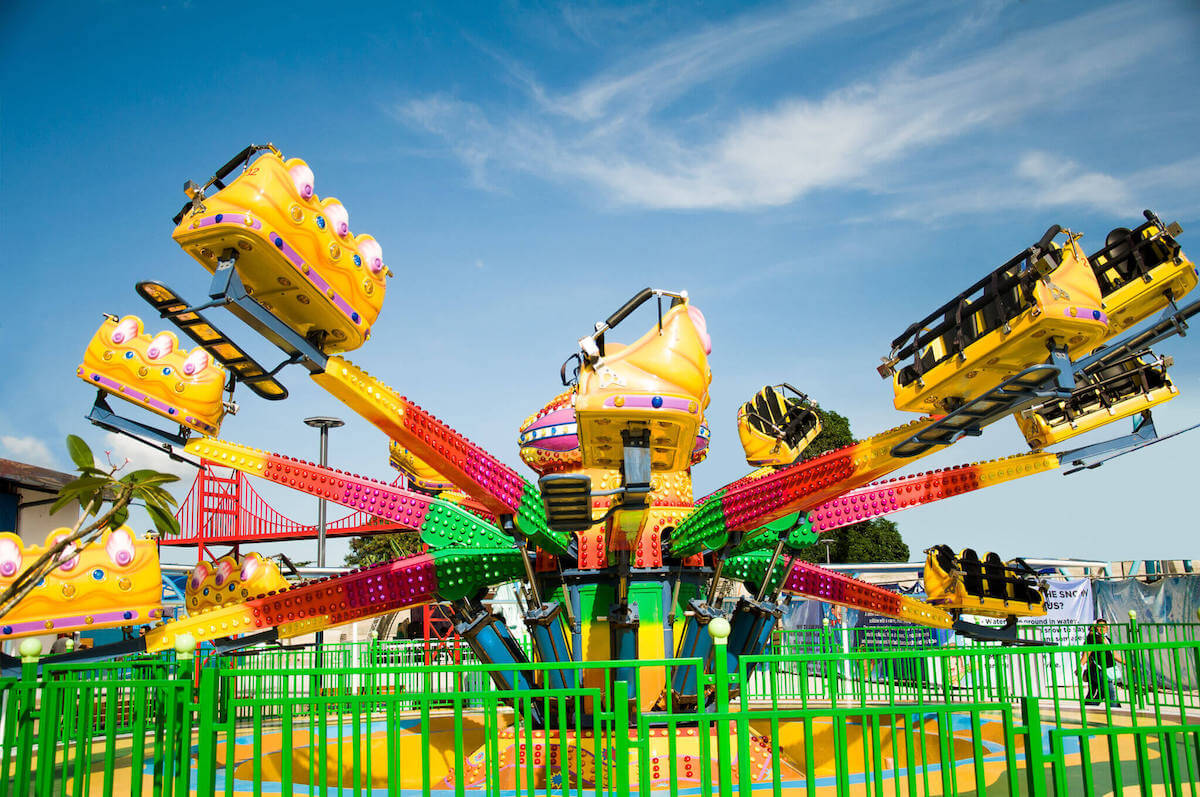 Like theme parks? Head straight to Anjo World in Minglanilla. It has different fun rides for everyone. Scream your lungs out as you ride the Tower Drop, Boomerang, Space Shuttle, Hip Hop, and Viking. The young ones can enjoy the Golden Carousel, Mr. Toad, Anjo Eye, and London Taxi. Enter the Snow World if you want to chill quite literally in the snow. The fun never ends here!
Tip: Skip the line and get discounts when you book your Anjo World tickets on Klook.
Wow, this is quite a long list but we barely scratched the surface of all the adventures that await you in Cebu. We'll leave room for you to discover on your own. Amping! (Take care!)