Best Cebu Lechon: Our Top 12 Picks as Cebuano Locals
Lechon or roasted pig is a staple in almost every Filipino occasion. From birthdays to pasko (Christmas), the celebration will never be complete without lechon on the table. This Filipino dish is so popular that we have an entire province producing the best of the best lechon. And that's no other than Cebu — the Lechon Capital of the Philippines! That said, you'll surely have a hard time deciding on what Cebu lechon to try when you are here.
As Cebuano locals, we'd like to help those searching for the best lechon in Cebu with this rundown. A word of caution, though, don't read on an empty stomach!
Tip: For a hassle-free food trip in Metro Cebu, book a private car charter with an experienced driver. For as low as ₱3,600, you can already explore Cebu City or Mactan for 8 hours on a sedan. There are also SUV and van options for bigger groups.
Established brands of lechon in Cebu
1. CnT Lechon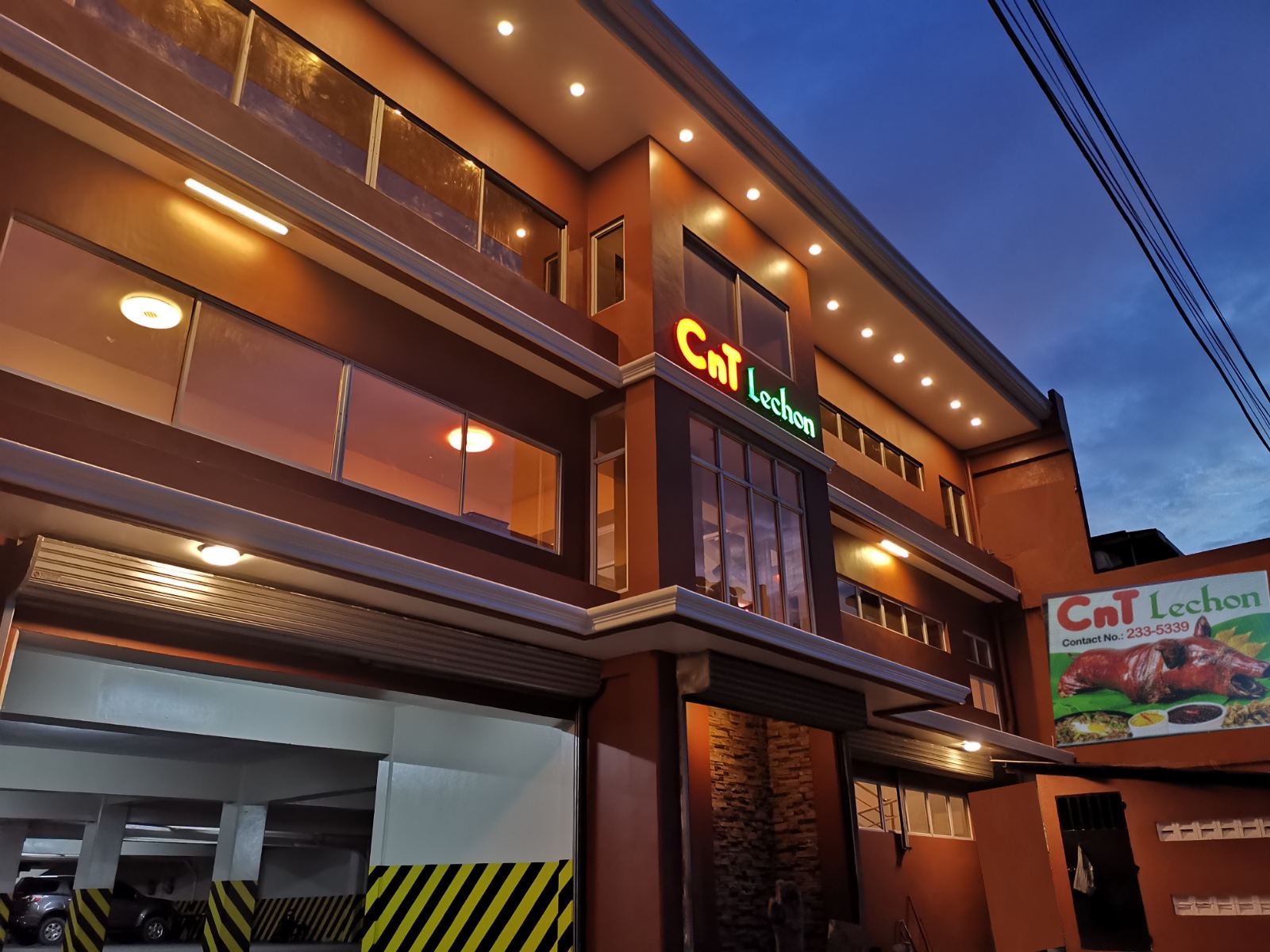 Of all the lechon de Cebu we've tasted, our all-time favorite must be CnT Lechon. Nothing beats the oldies in the game. Established in the late 1980's, CnT Lechon grew into a leading lechon Cebu brand that gained many loyal customers over the years. In fact, if you visit one of their branches, expect long queues of customers not minding the waiting time just to get a taste of their favorite lechon in town.
CnT Lechon offers fresh new lechon every time, and even if the lechon is already a bit cold, the meat is still tender, juicy, and flavorful. Ahhh, just thinking about it makes our stomach grumble.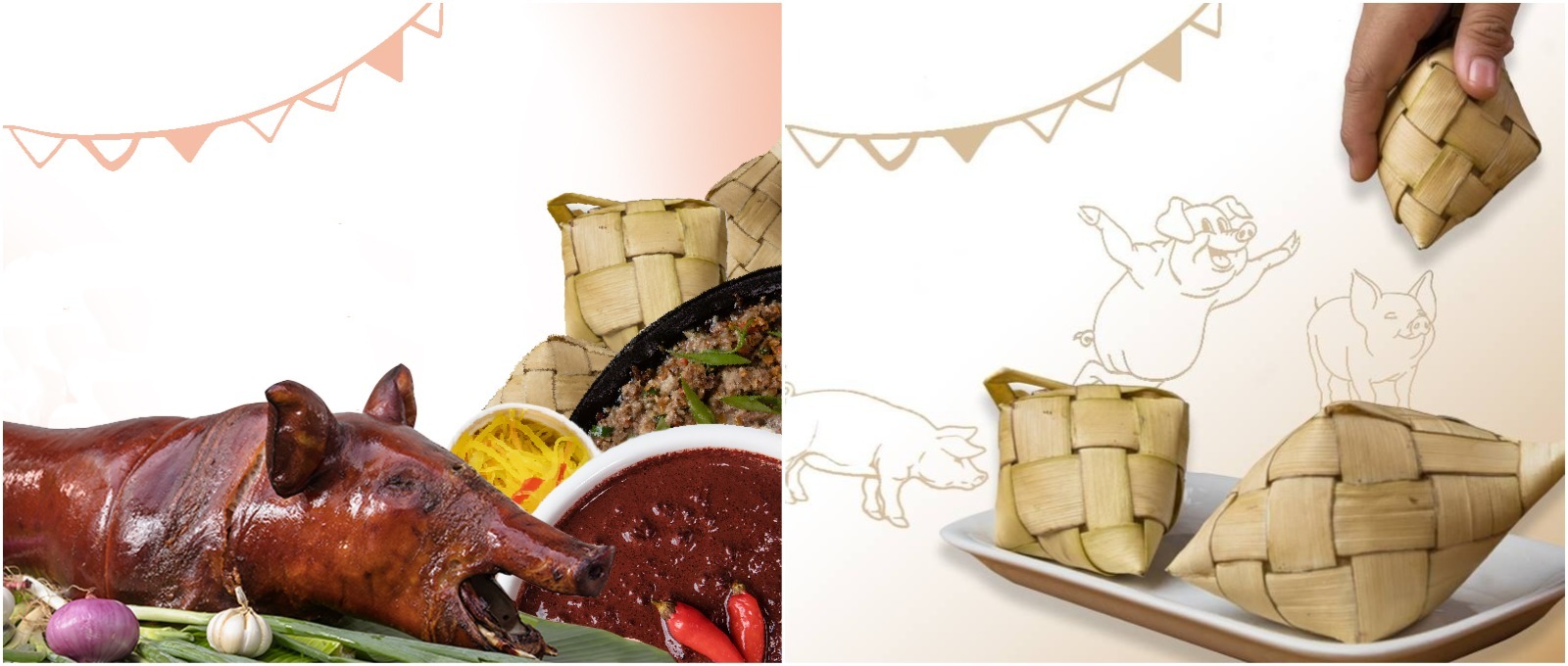 Main Branch: 1377 V. Rama Avenue, Guadalupe 6000 Cebu City, Philippines
Other Cebu Branches: Ayala Center Cebu; North Reclamation Area; SM Seaside City Cebu
Facebook: @lechon.cnt
Contact Numbers: (032) 254-4249; (032) 254-6641; +63917-793-2068
2. Rico's Lechon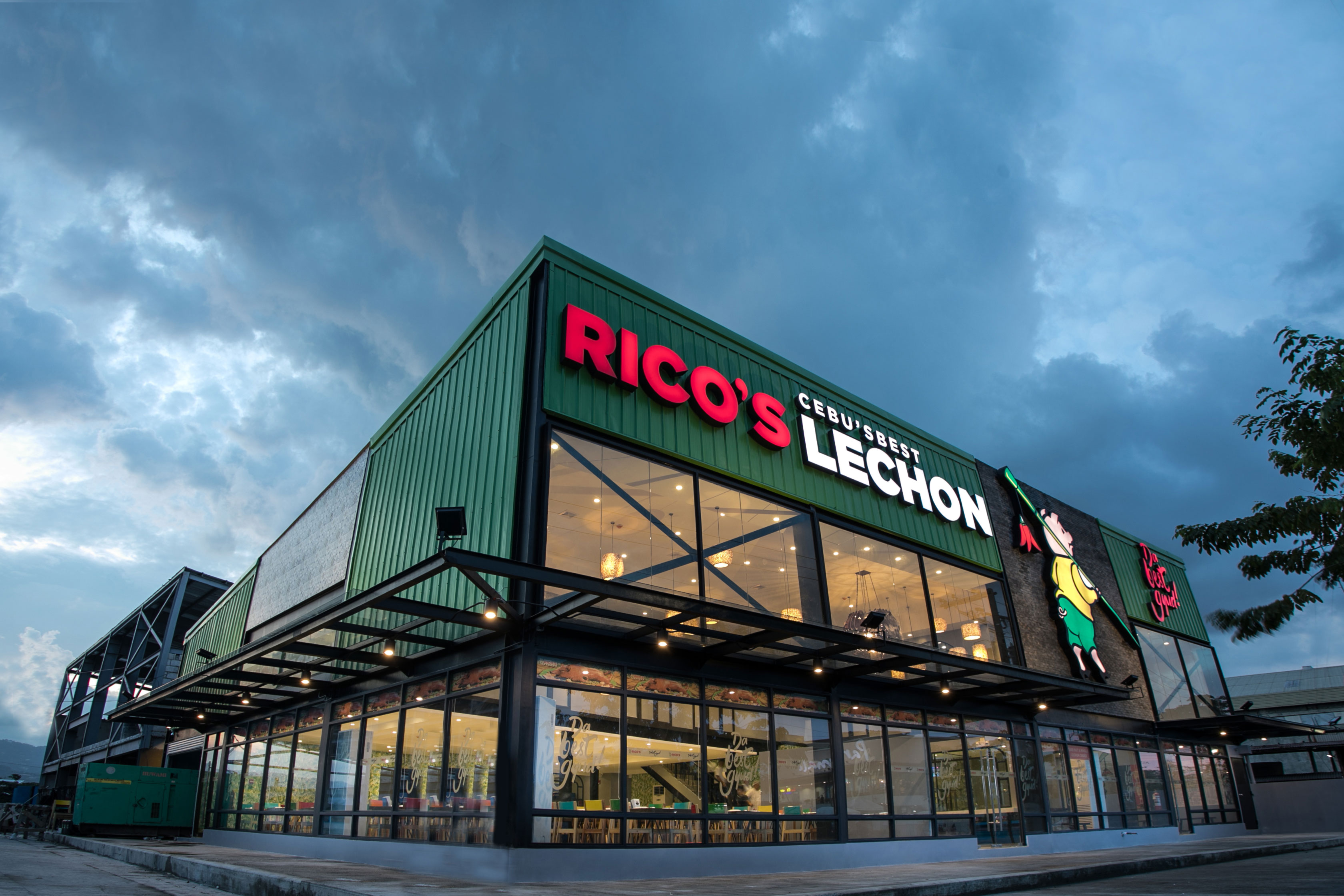 Operating for more than two decades, Rico's Lechon is the go-to lechon in Cebu. They have branches around Cebu and even to different parts of the Philippines. To date, they already have 10 branches nationwide. Rico's Lechon is best eaten when fresh. In addition, they also offer spicy lechon for those who love a little bit of a kick.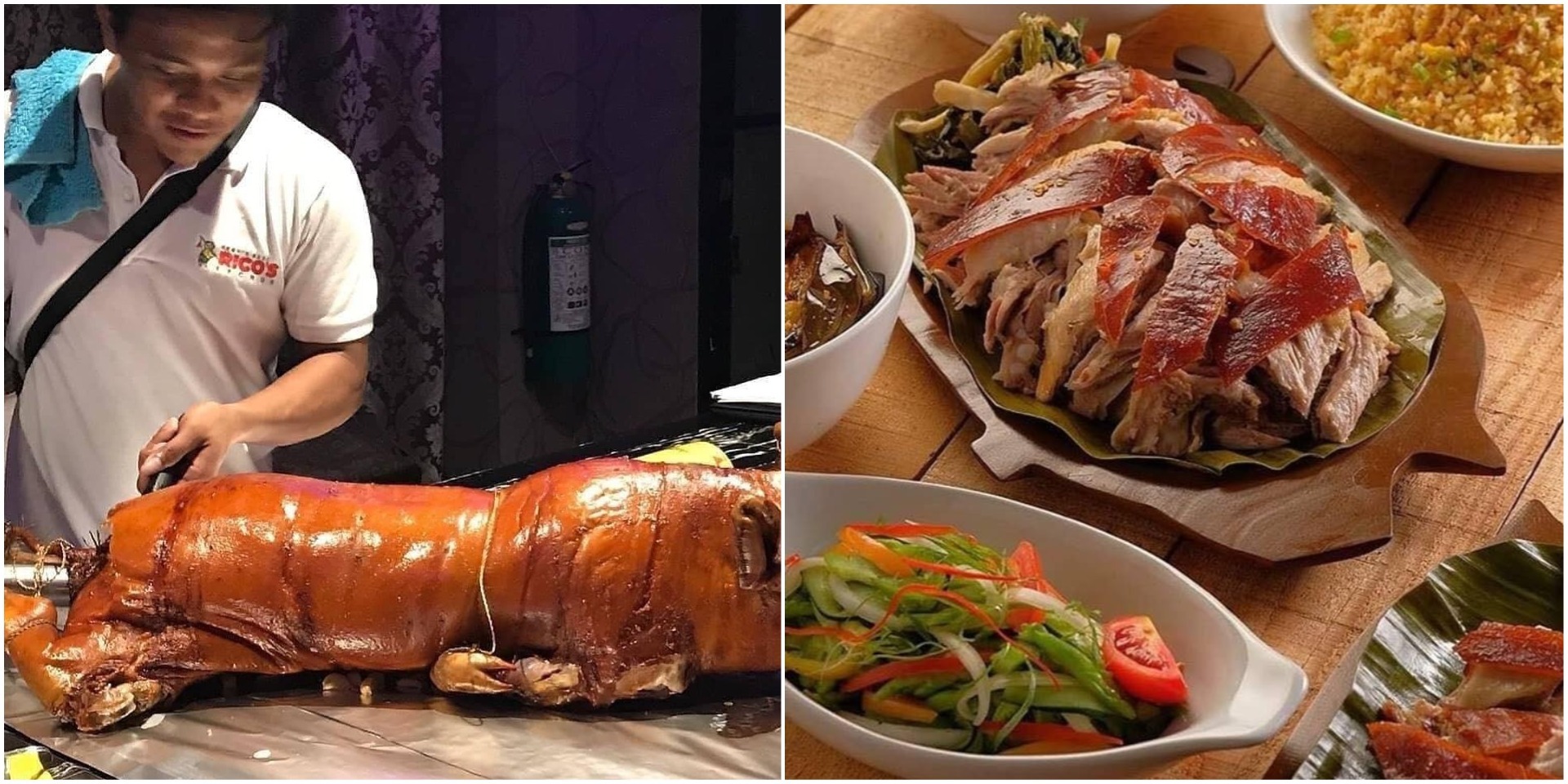 Main Branch: Unit F1 Jamestown, Mantawi International Drive, Mandaue City
Other Cebu Branches: AXIS Entertainment Avenue in Vibo Place N. Escario Street; Mactan Promenade in Lapu-Lapu Airport Rd; Ayala Malls Central Bloc I.T. Park Cebu
Website: www.ricoslechon.com
Facebook: @RicosLechonOFFICIAL
Contact Numbers: (032) 253-4650; (032) 253-4709; +63917-823-8263 (Mandaue Branch)
3. House of Lechon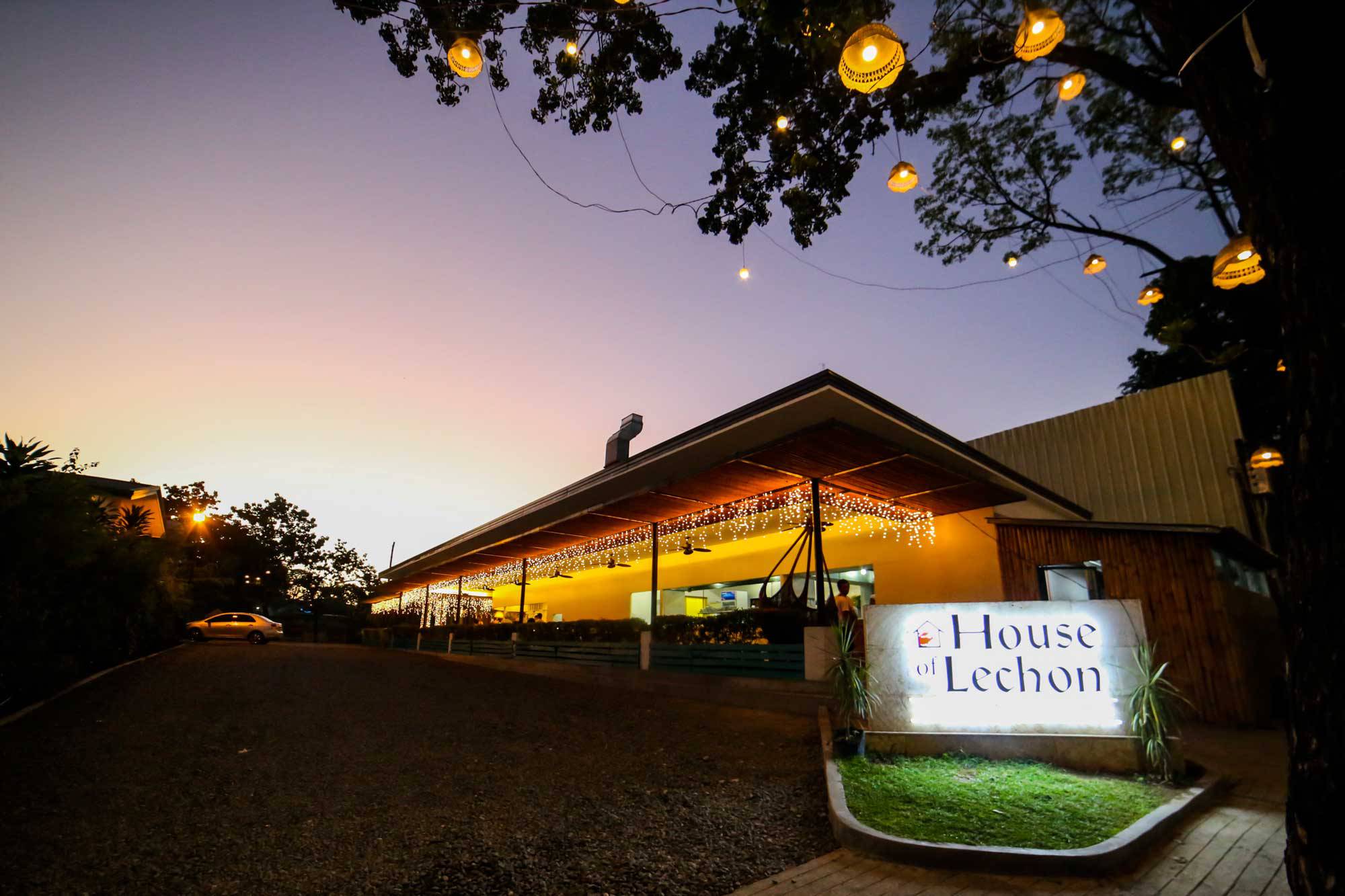 This popular Cebu lechon brand is fairly new to the business. In fact, House of Lechon just officially opened in November 2015. Regardless, their signature Carcar lechon is quite appetizing! And, their chic yet homey ambiance adds to the overall dining experience. A visit to one of their branches will leave you with many IG-worthy snaps aside from the food, of course.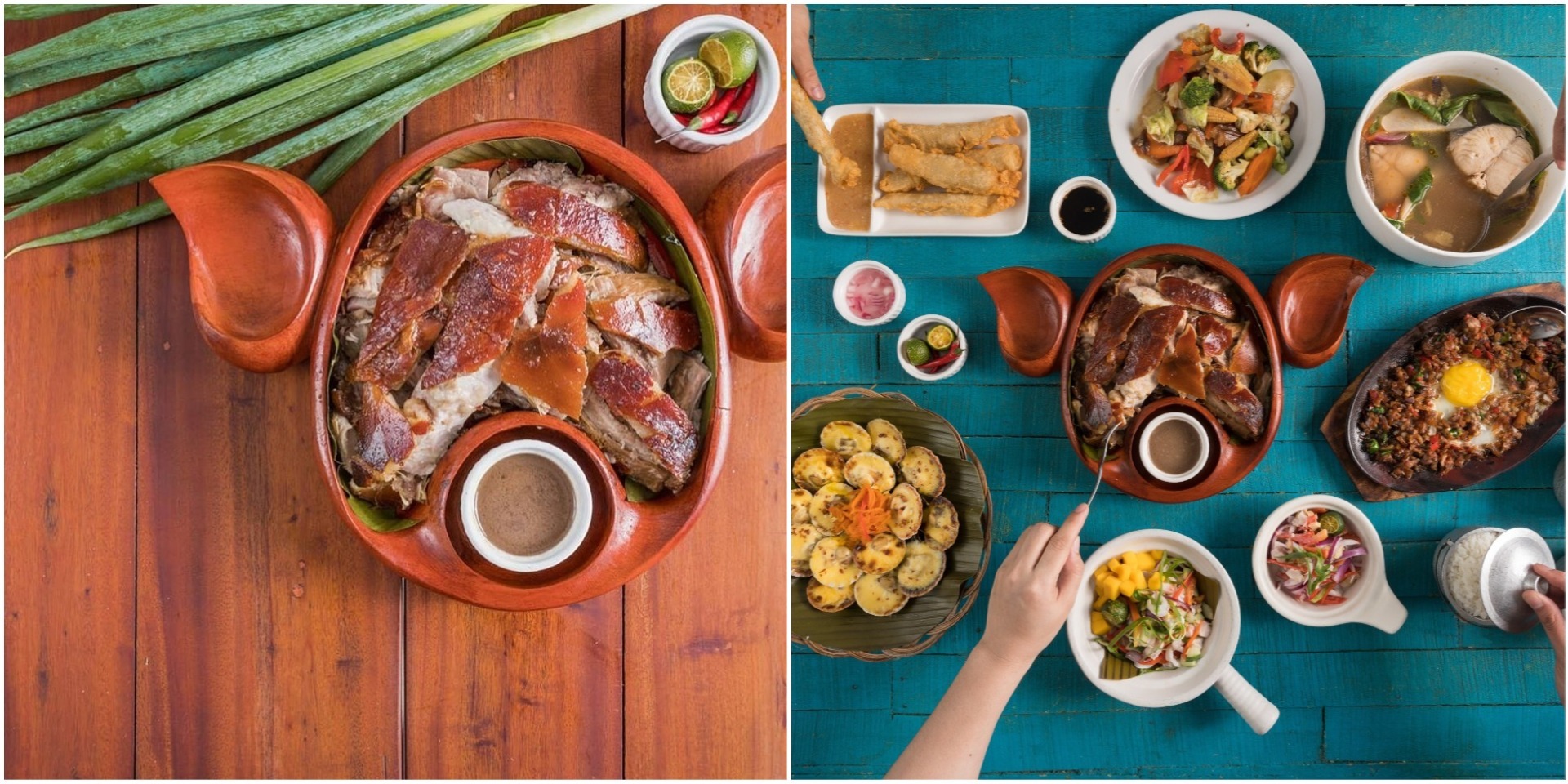 Biggest Branch: Avila Branch in Don Jose Avila Street (250-300 pax seating capacity)
Other Cebu Branches: Acacia Street; Robinsons Galleria Cebu; Upper Linao, Antuwanga, Talisay City
Website: www.pages.com.ph/houseoflechon
Facebook: @HouseOfLechonCebu
Contact Numbers: (032) 231-0958 (Acacia Branch)
4. Ayer's Lechon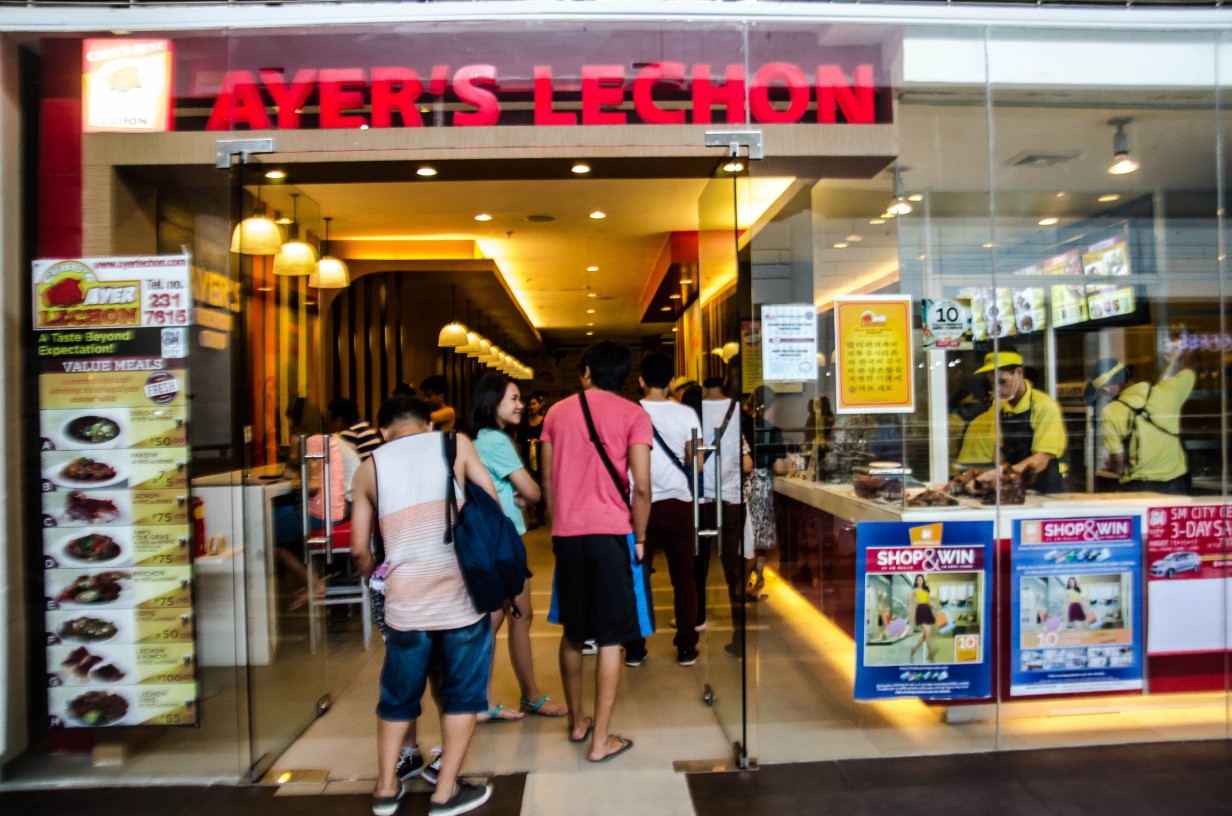 Need a quick fix to your lechon cravings? Fret not! You can find Ayer's Lechon around the corner. It's not the best, but it's affordable and reasonable enough to satisfy your appetite for this sumptuous Cebuano food.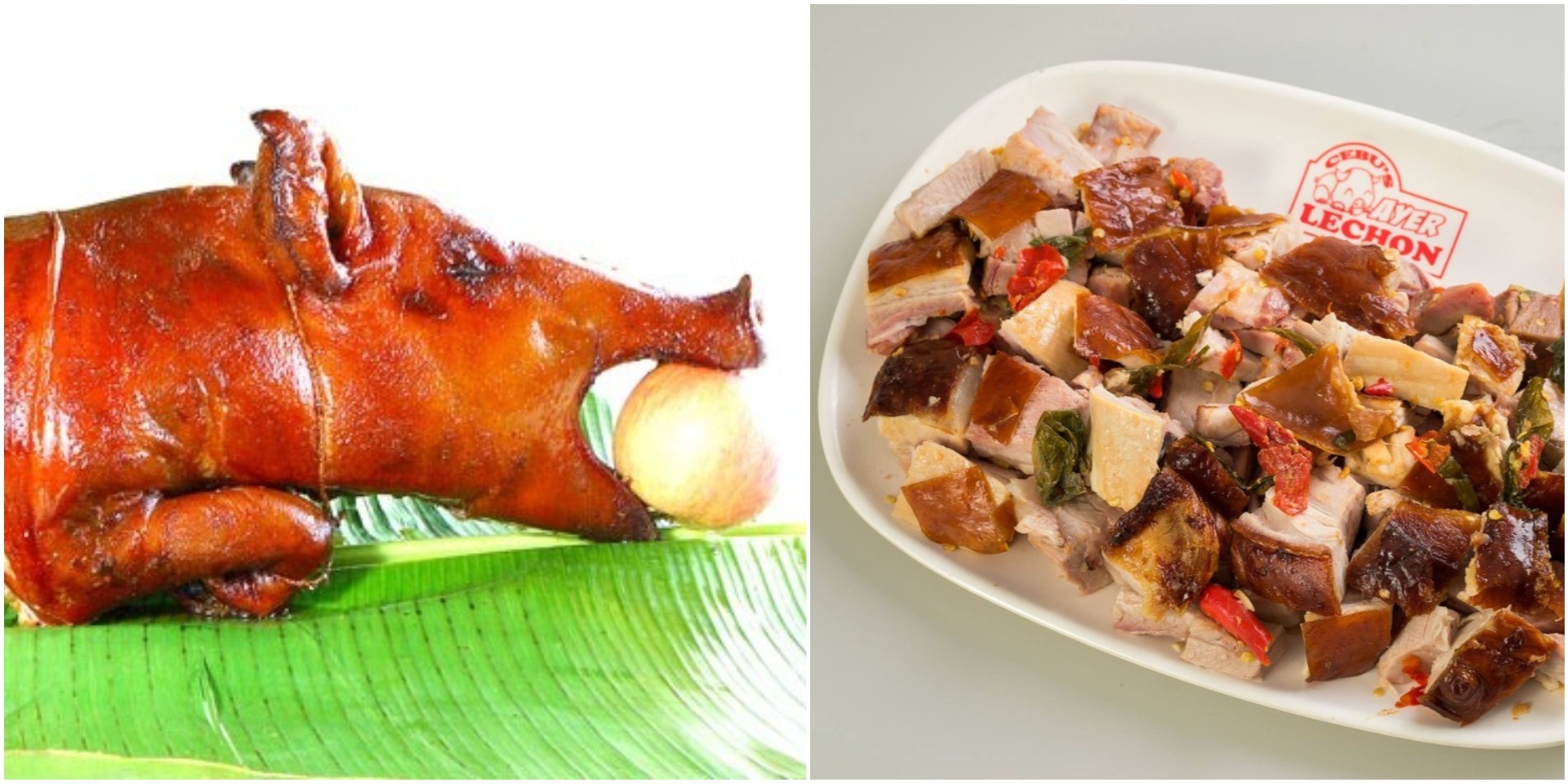 Main Branch: Gate 777 across Cebu Country Club, Banilad Road, Apas, Cebu City
Other Cebu Branches: Mactan Domestic Airport Branch (Departure Area); 2nd floor, i2 Bldg., Asia Town, IT Park, Lahug; SM City Cebu 3rd Level SM Trade Mall; Gaisano South, Colon Street; e-Mall, Leon Kilat Street; Mak's View, Busay
Facebook: @AyersLechon
Contact Numbers: (032) 268-0327; (032) 231-7615; +63927-440-6891; +63949-503-2206
5. Zubuchon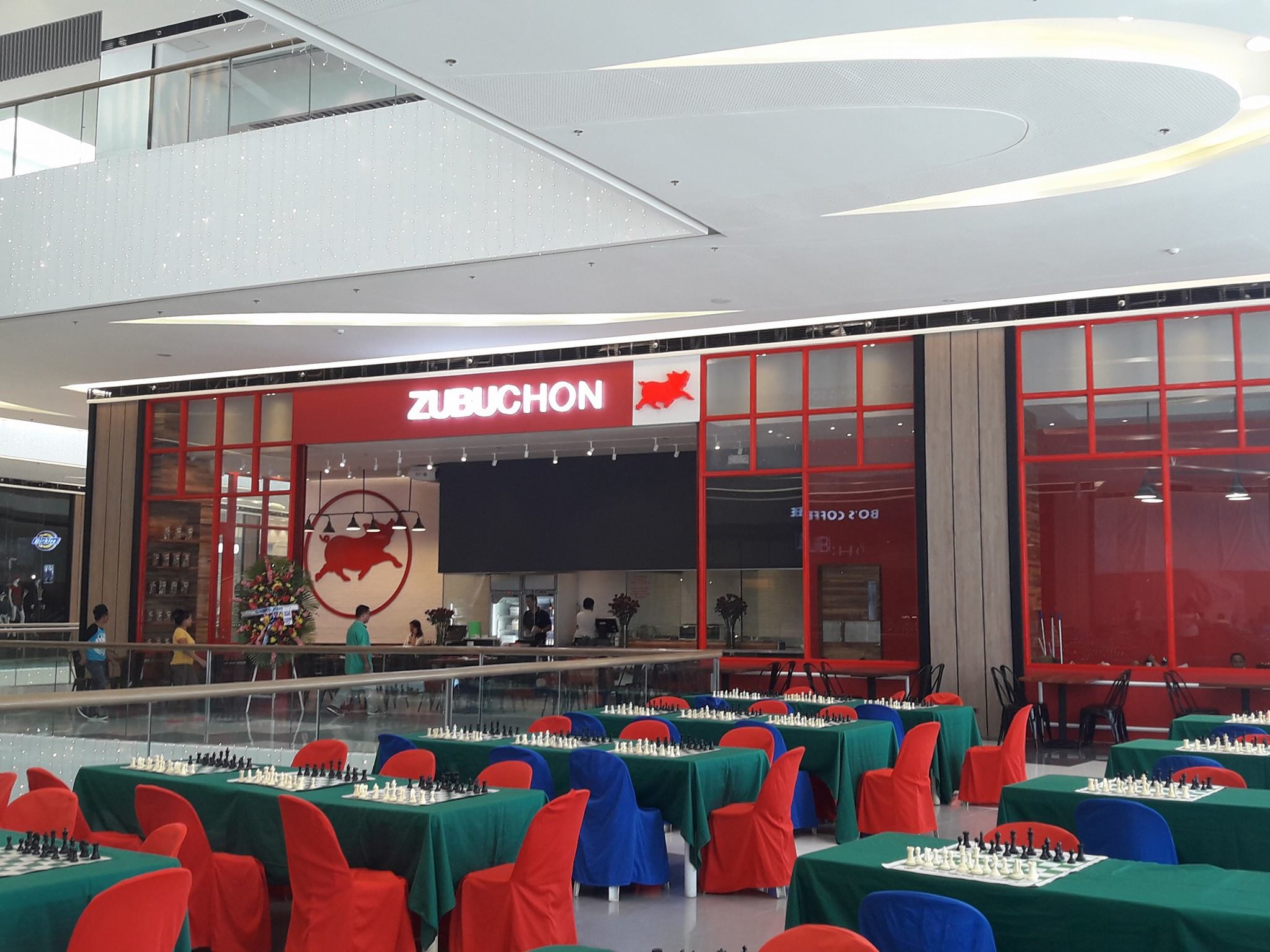 A portmanteau of Zubu (Cebu's name in 16th-century Spanish maps) and lechon (roasted pig), Zubuchon is not your typical lechon Cebu. Their lechon does not have a very strong flavor compared to the others. This is probably because of its all-natural process, from their 100% organically fed pigs down to their system of cooking. Do you know that they don't use MSG and soy sauce, too? Even if you're not in Cebu, you can easily satisfy your lechon cravings in one of the Zubuchon branches in Manila as well. They are usually located in malls like SM Malls.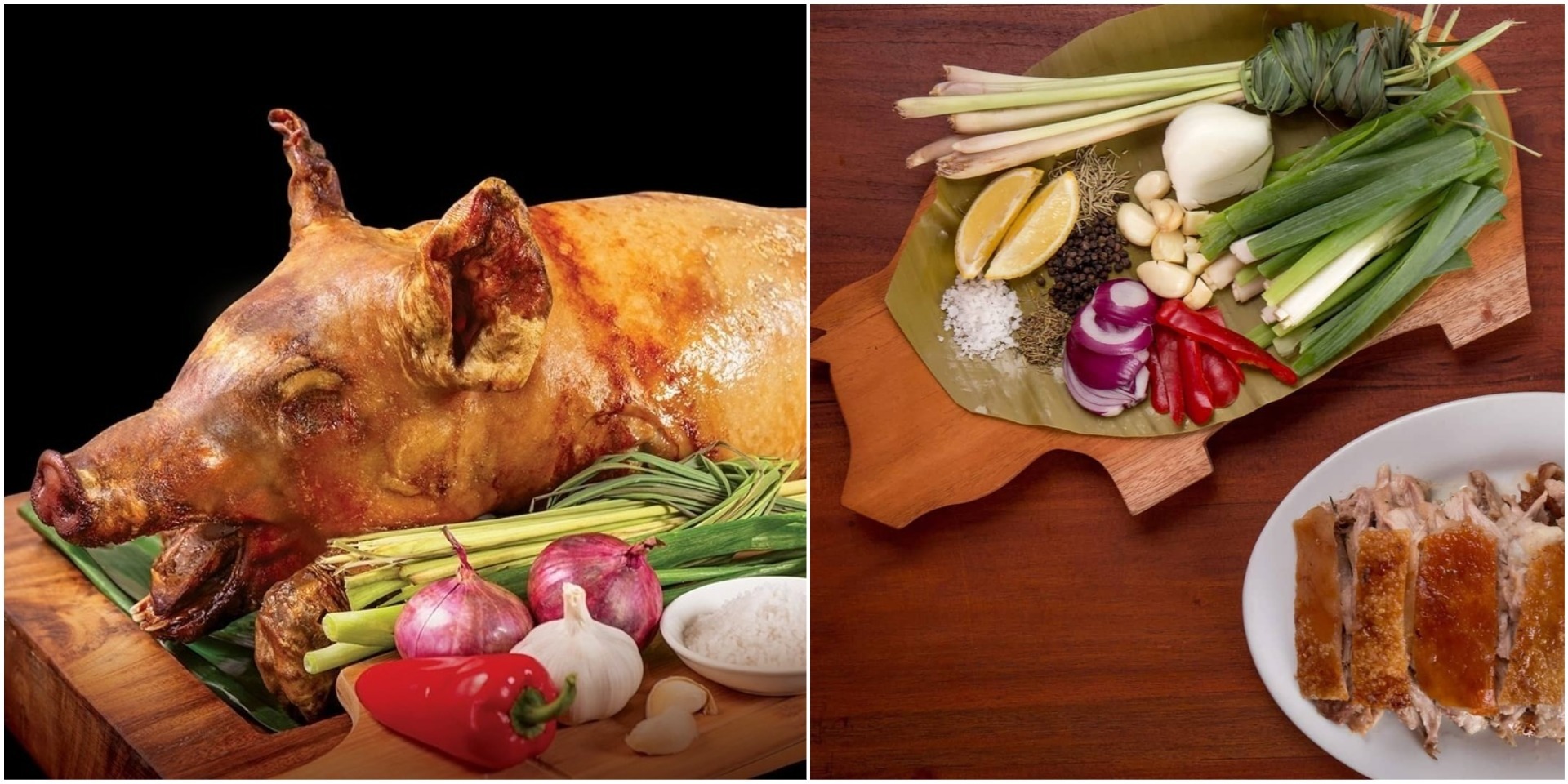 Main Branch: Escario Central, N. Escario Street, Cebu City
Other Cebu Branches: SM City Cebu; SM Seaside City Cebu; One Mango Avenue; The Outlets at Pueblo Verde; Pacific Mall; Pre-Departure Area of Mactan Cebu International Airport
Website: www.zubuchon.com
Facebook: @zubuchonphilippines
Contact Numbers: (032) 345 – ZUBU (9828); +63908-873-4766; +63917-657-2959 (Main Office)
More homegrown brands of Cebu lechon
From the popular and established brands of lechon in Cebu, we now go to the more local, homegrown brands that do not fall behind the lechon war as far as quality is concerned. They should also be included in your list of must-try Cebu food.
6. Leslie's Lechon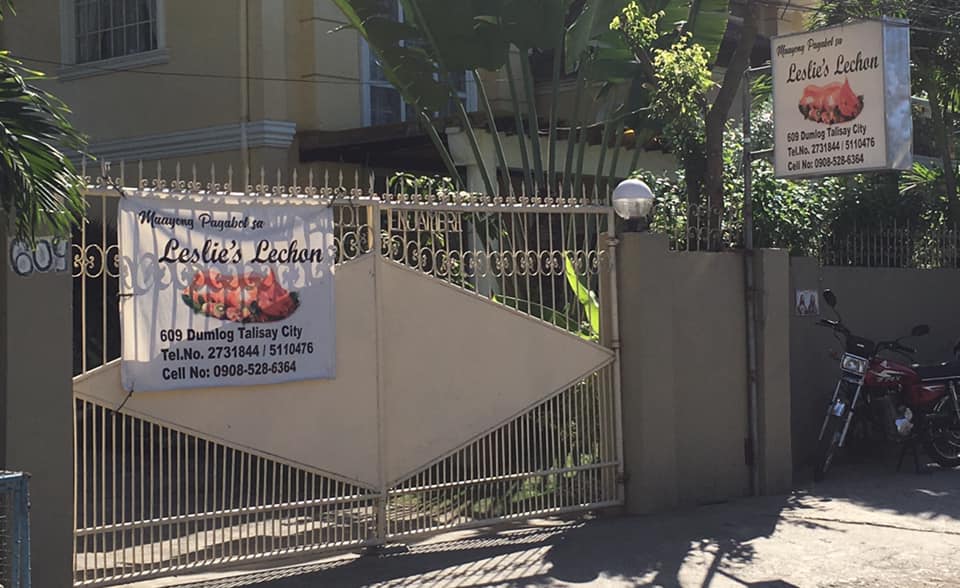 Leslie's Lechon was featured on Netflix's Street Food: Asia documentary. It very well represented Cebu's street food scene in the form of our beloved lechon. If this is not enough to convince you to try Leslie's Lechon, we tell you that they've been roasting Talisay lechon since the 1940's. Their long history of lechon-making could definitely speak volumes about the quality of their lechon. On top of that, they also offer a bunch of freebies like dinuguan (pork blood stew), atay and bulaklak (pig liver and intestines), spicy flavoring, and free delivery if you buy lechon worth ₱5,500 to ₱7,000. Sounds like a good deal to us!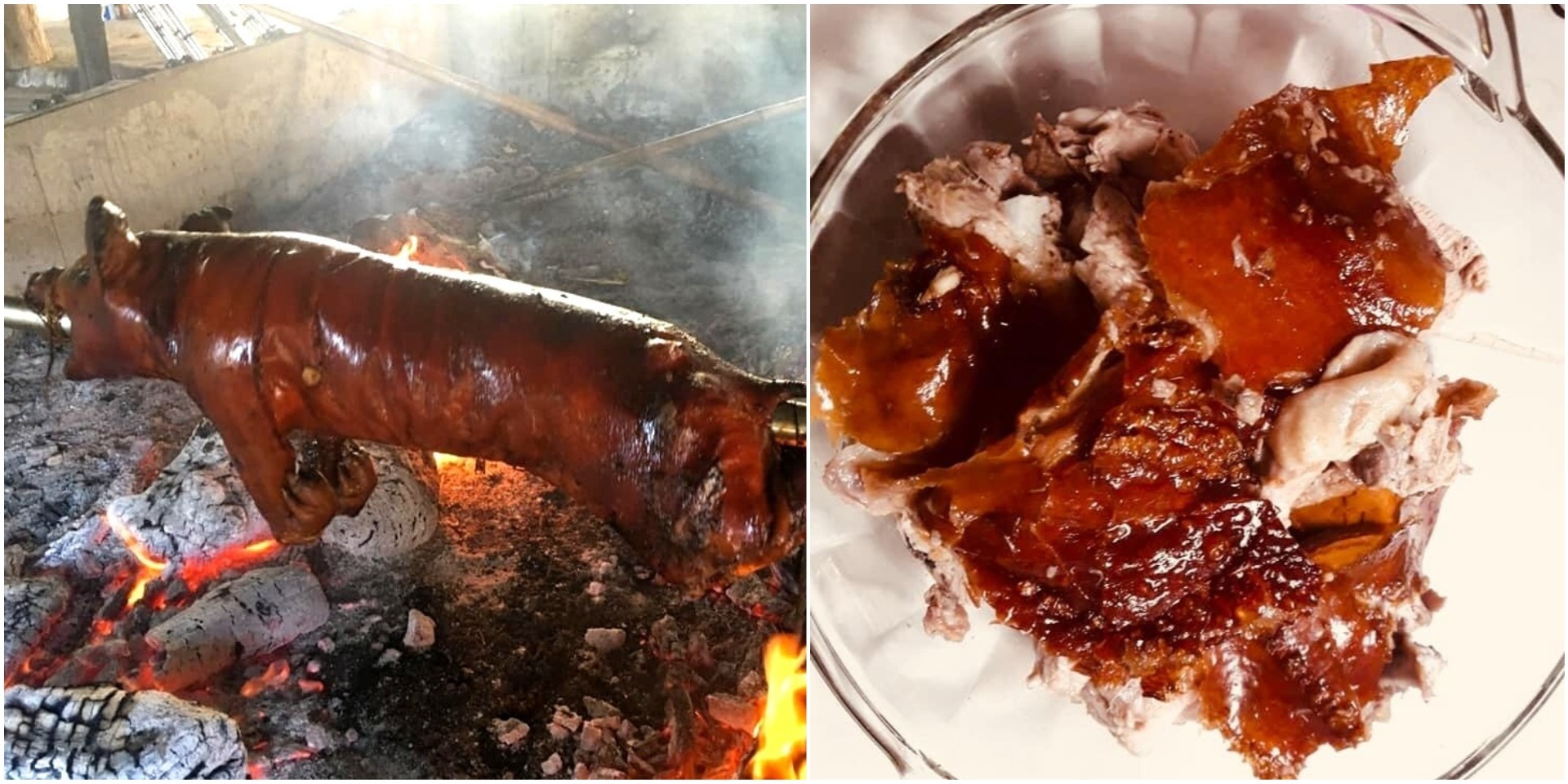 Main Branch: 609 Dumlog, Talisay City, Cebu
Facebook: @Leslieslechon
Contact Numbers: (032) 2731844 / 5110476; +63908-528-6364
7. Se Ben's Lechon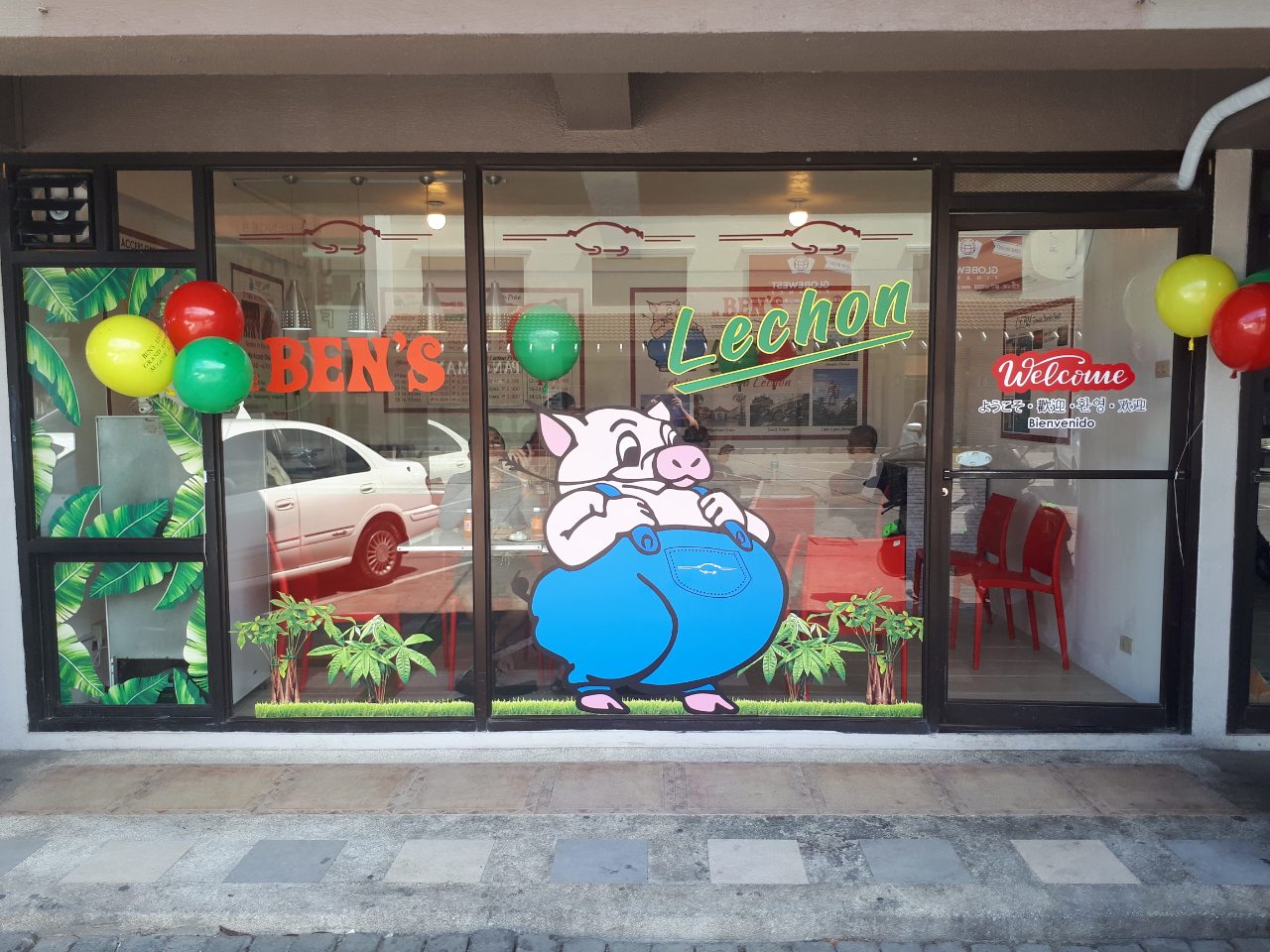 Existing for more than a decade, Se Ben's Lechon is proud to stay true to the authentic taste of lechon Cebu – crunchy on the outside yet juicy and flavorful on the inside. We recently tried their lechon, and we can say that we agree with their customer reviews. As of writing, they have an overall rating of 4.9 stars from 70 customers. They have been consistently reviewed to have exceptional service on top of their tasty lechon. By the way, they offer free delivery within Cebu City, Mandaue City, Lapu-Lapu City, and Consolacion. That's a major plus for cheapskates like us!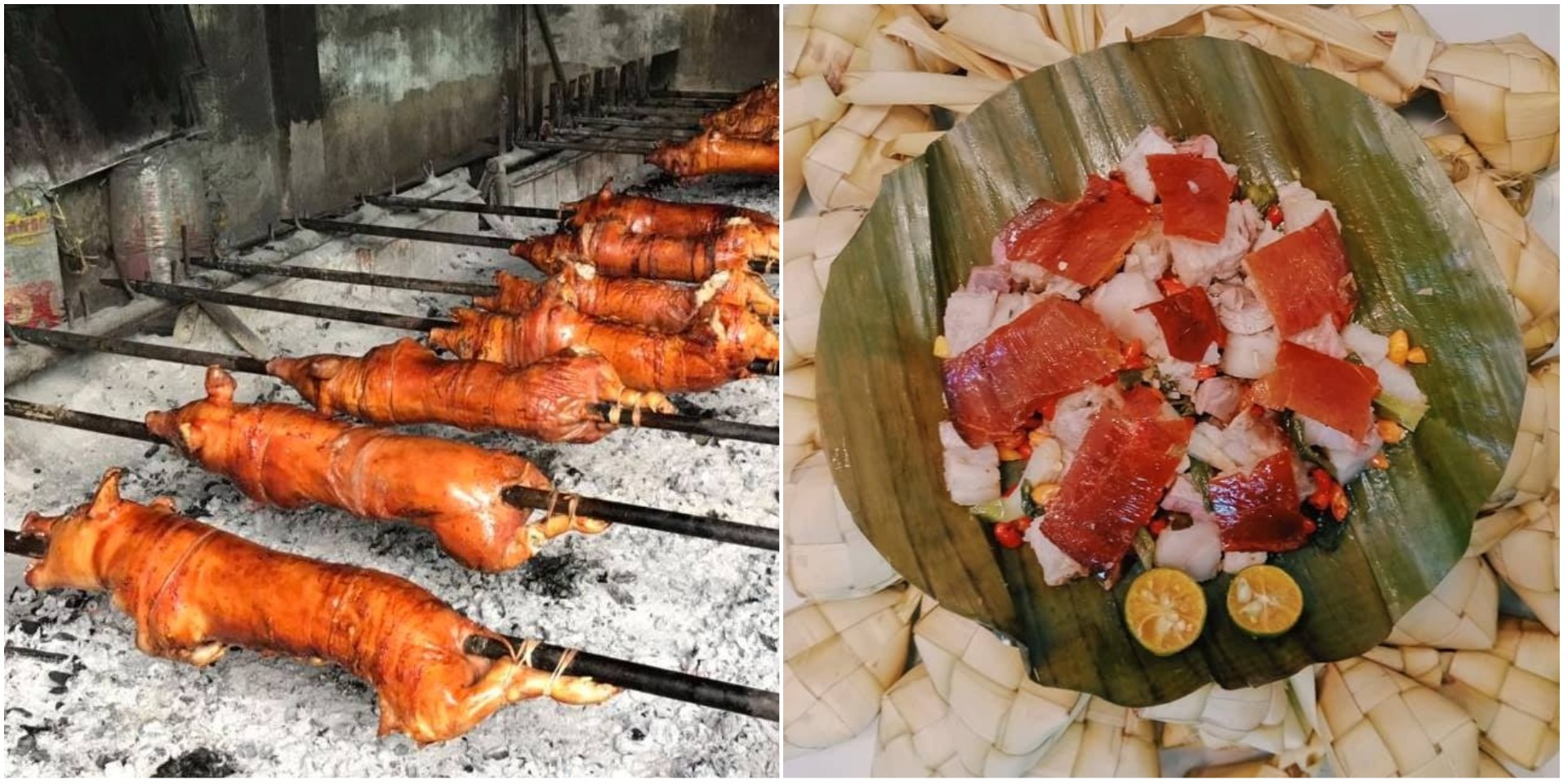 Branches: GND Building, Panagdait (Near Sykes), Mabolo, Cebu City; G/F Gaisano Country Mall Food Court, Banilad, Cebu City
Website: www.sebenslechon.com
Facebook: @sebenslechon
Contact Number: +63917-323-2888
8. Eli's Lechon Cebu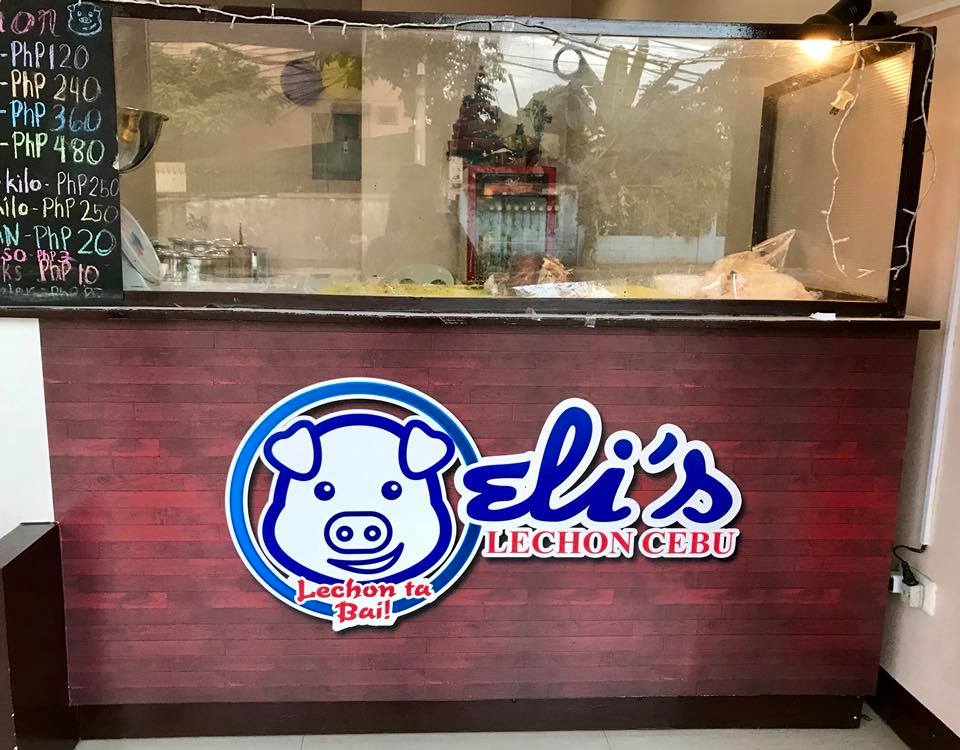 We have yet to try Eli's Lechon Cebu but we're already including it to our list of the best lechon in Cebu. They are proud to offer super tasty lechon with crispy crust over flavorful meat. Their 5-star ratings speak so much about the quality of their lechon, but we'll see if they will live up to our expectations when we get to try it soon. Not to worry if you're not in Cebu, Eli's Lechon Cebu is one of the Cebu lechon providers that deliver whole lechon all over the Philippines.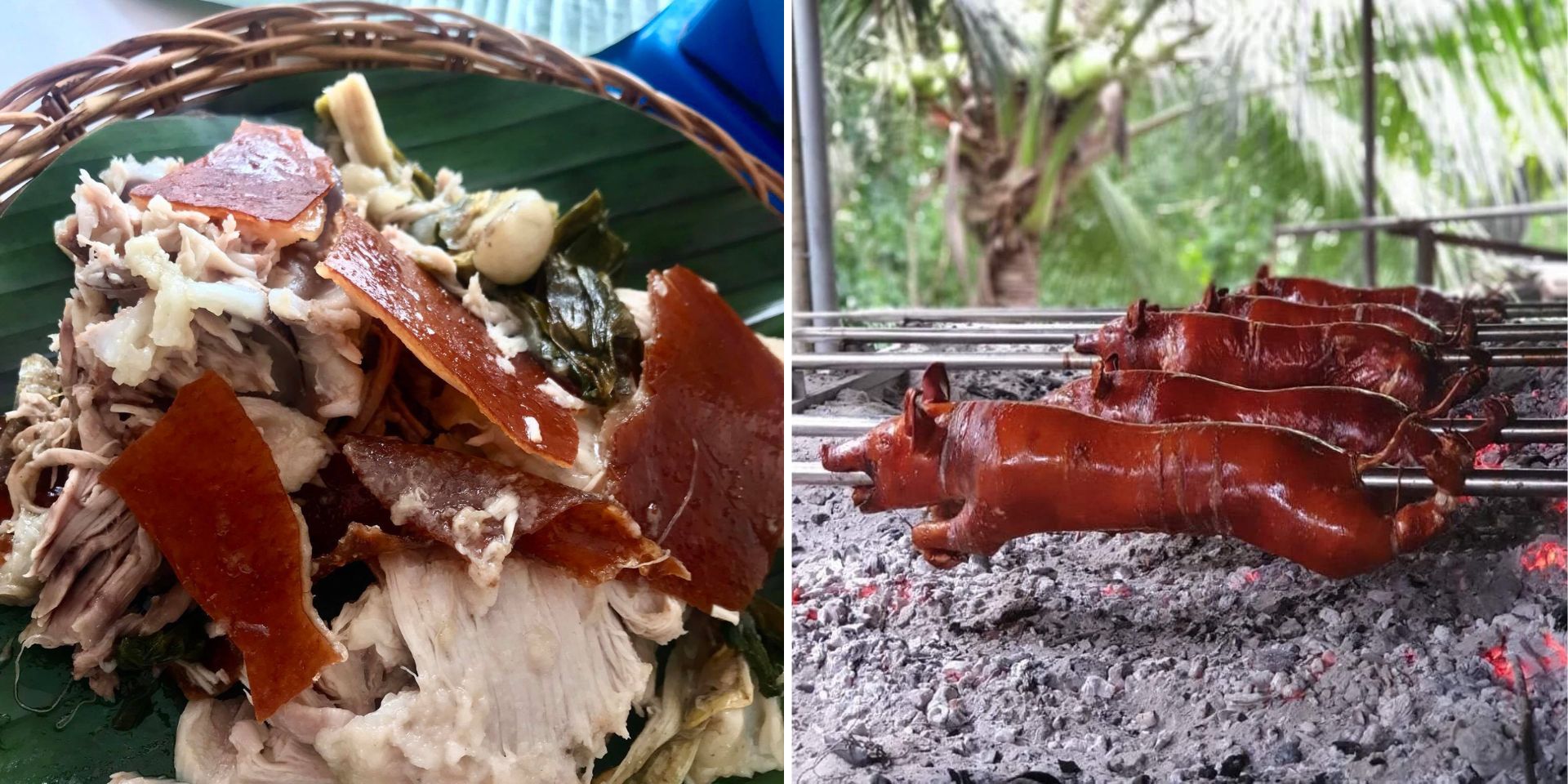 Address: 1111 Kalubihan Talamban, Cebu City, Philippines, 6000
Facebook: @elislechoncebu
Contact Number: (032) 402 4332
Cebu lechon belly stores
We included lechon belly on this list because we believe that this is still part of Cebu's lechon scene, albeit relatively new.
9. BeLechon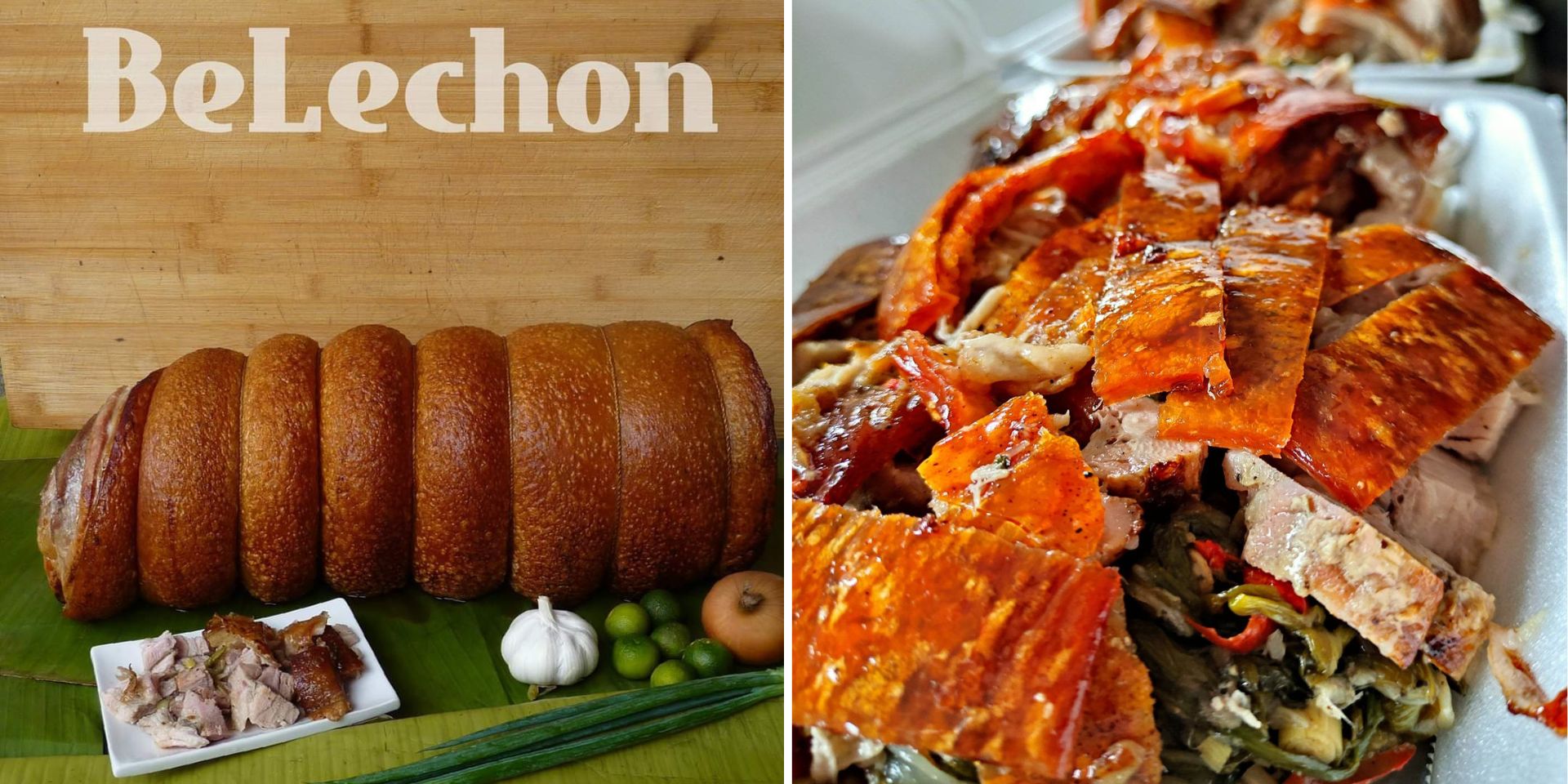 We personally recommend this brand of lechon belly in Cebu! Unlike the other lechon belly we've tasted, BeLechon is exceptionally delicious — from its crispy skin to its tender meat and flavorful sauce. You are guaranteed that it's freshly cooked as well when you order. We were very pleased when we ordered during the December holidays. Di ka magmahay! (You won't regret it!)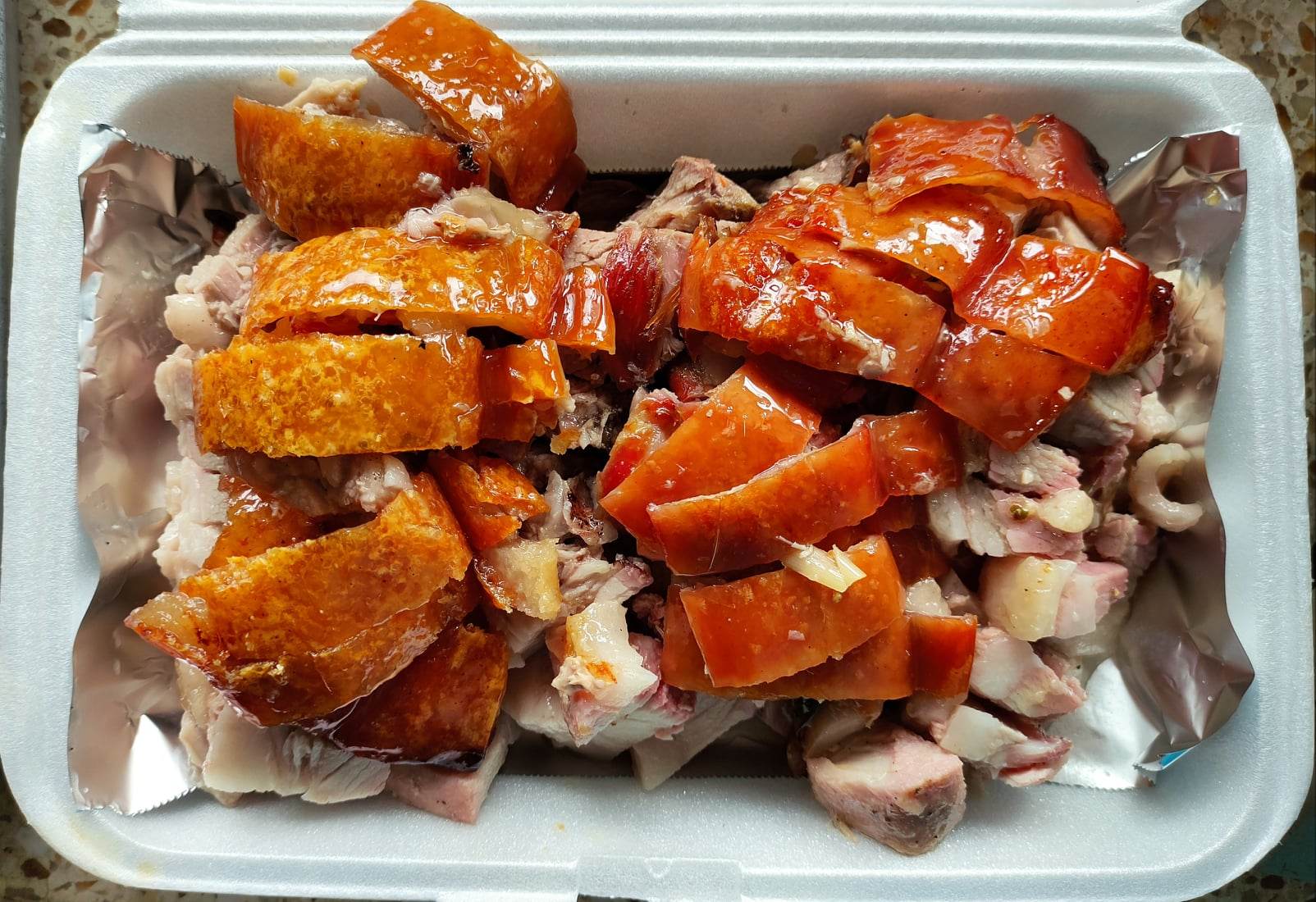 They used to have a social media page but they can't keep up with the online inquiries and orders (you can tell they're really that good and in demand!), but you may contact them through these numbers:
Landline: (032) 232-2830
Mobile: 0943-645-6383; 0942-868-8168; 0933-192-1383
10. Cebu's Original Lechon Belly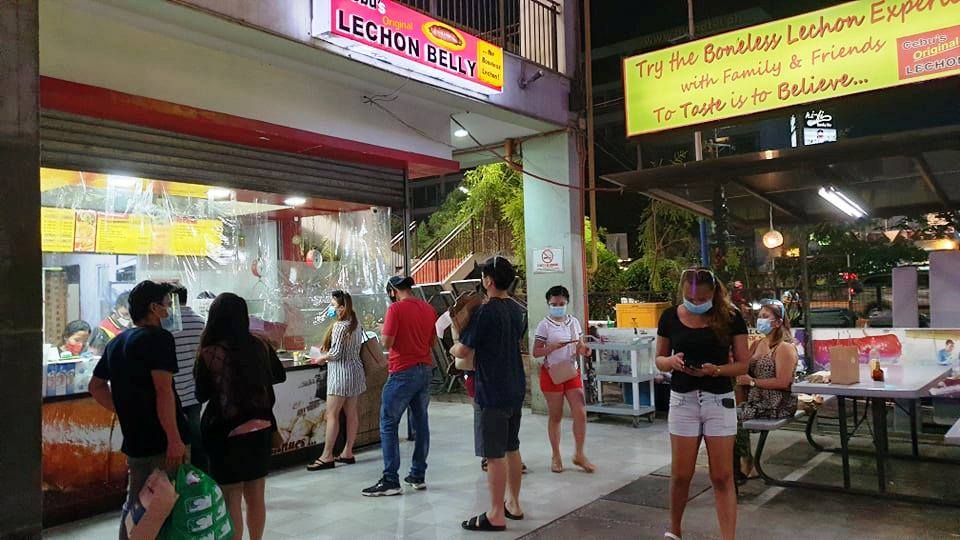 The name itself will already give you an idea that they popularized the "lechon belly" concept. Cebu's Original Lechon Belly started the system of removing the bones of the whole pork belly, stuffing it with spices before slow roasting over open charcoal. The cooking process is somehow the same as the traditional lechon but you will only get to enjoy the best part which is the belly, hence the signature name boneless lechon belly.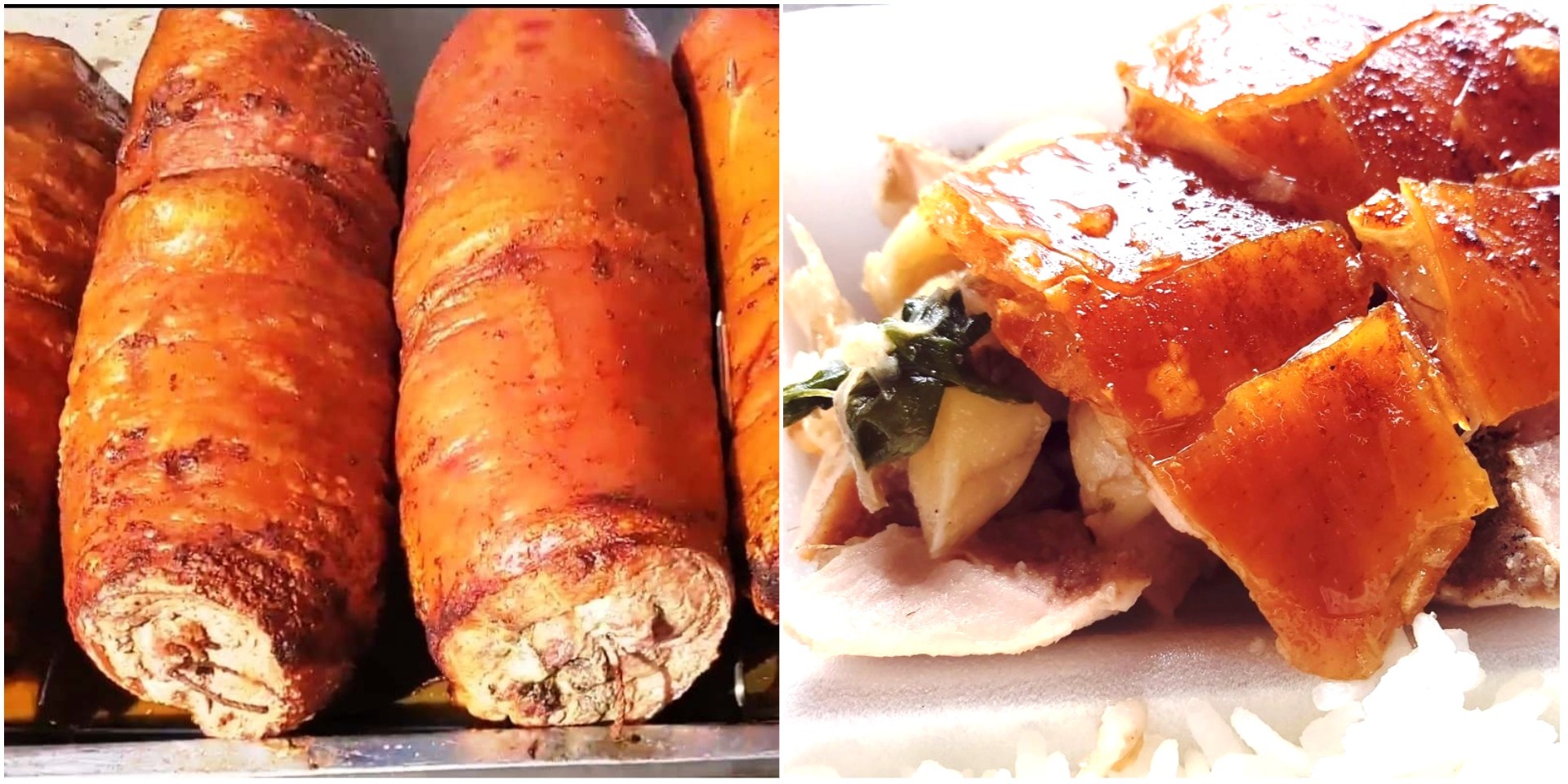 Main Branch: Parkmall, G/F (Al Fresco-3), Mandaue City
Other Cebu Branches: SM City Cebu; SM Seaside City Cebu; SM City Consolacion; MCIA – Airport Village; The Maxwell Hotel; Insular Square; E-Mall; J Centre Mall; Metro Store Lapu-Lapu; Gaisano Grand Talamban
Website: www.cebuslechonbelly.com
Facebook: @bonelesslechon
Contact Numbers: (032) 232-1155; +63932-877-4518; +63927-130-1958
11. Kuzina Guadalupe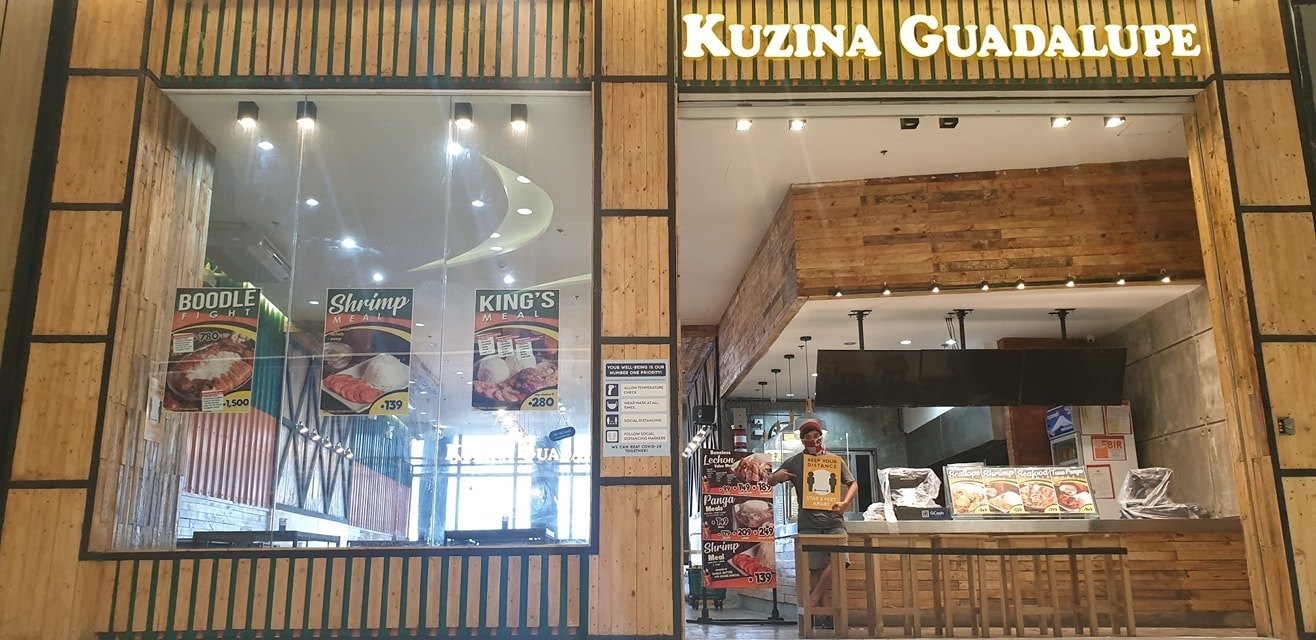 Kuzina Guadalupe offers a range of wallet-friendly Filipino food including lechon belly, tuna panga, shrimps, scallops, and chicken inasal. While they have branches in Cebu malls, you can also find them in food markets like Sugbu Mercado.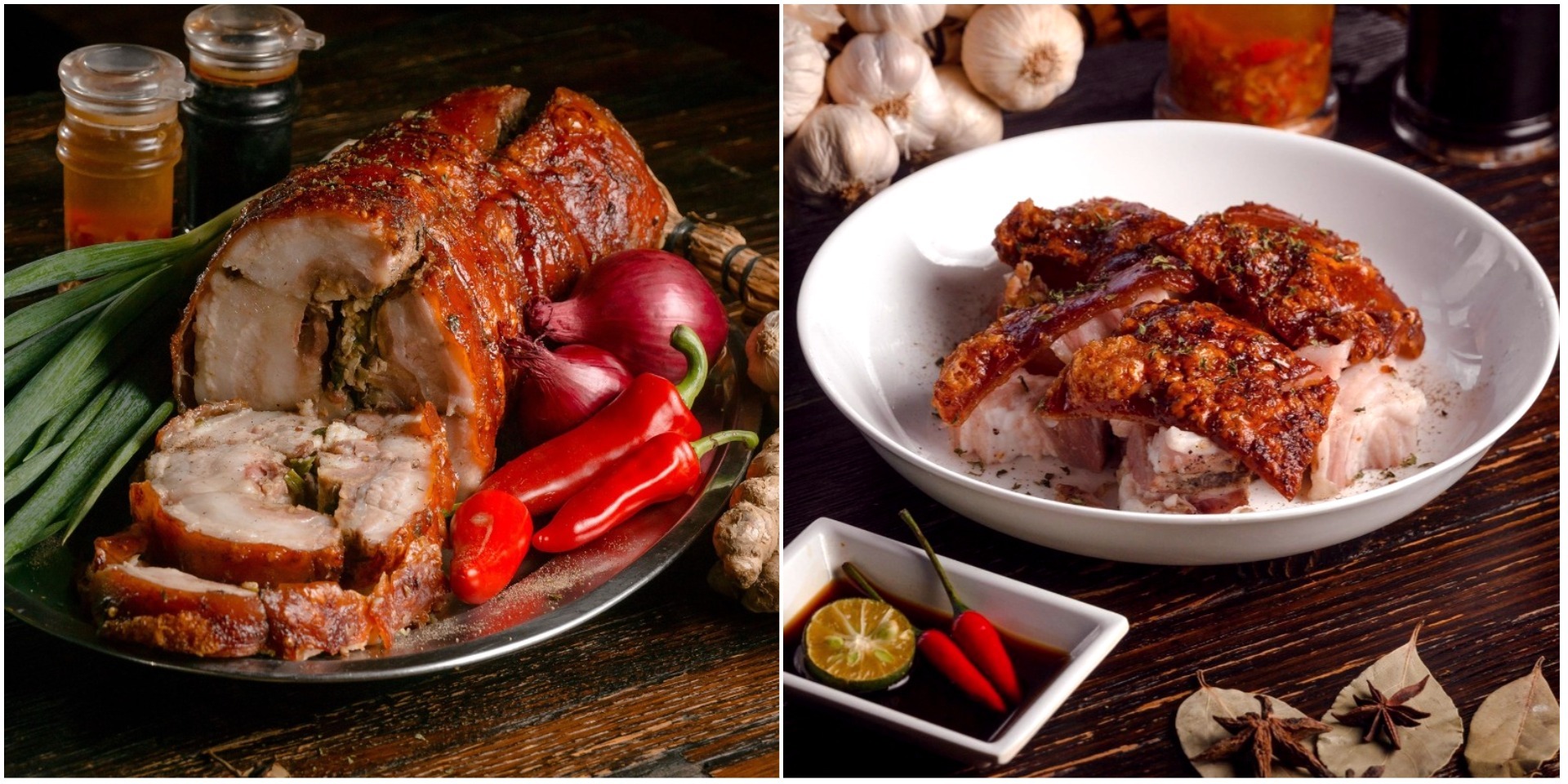 Main Branch: SM Seaside City Cebu (2F Seaview Wing)
Other Cebu Branches: Sugbo Mercado IT Park; The Market by Sugbo; Ayala Central Bloc
Facebook: @kuzinaguadalupecebu
Contact Numbers: +63925-588-7844; +63945-589-4159
Bonus
12. Carcar lechon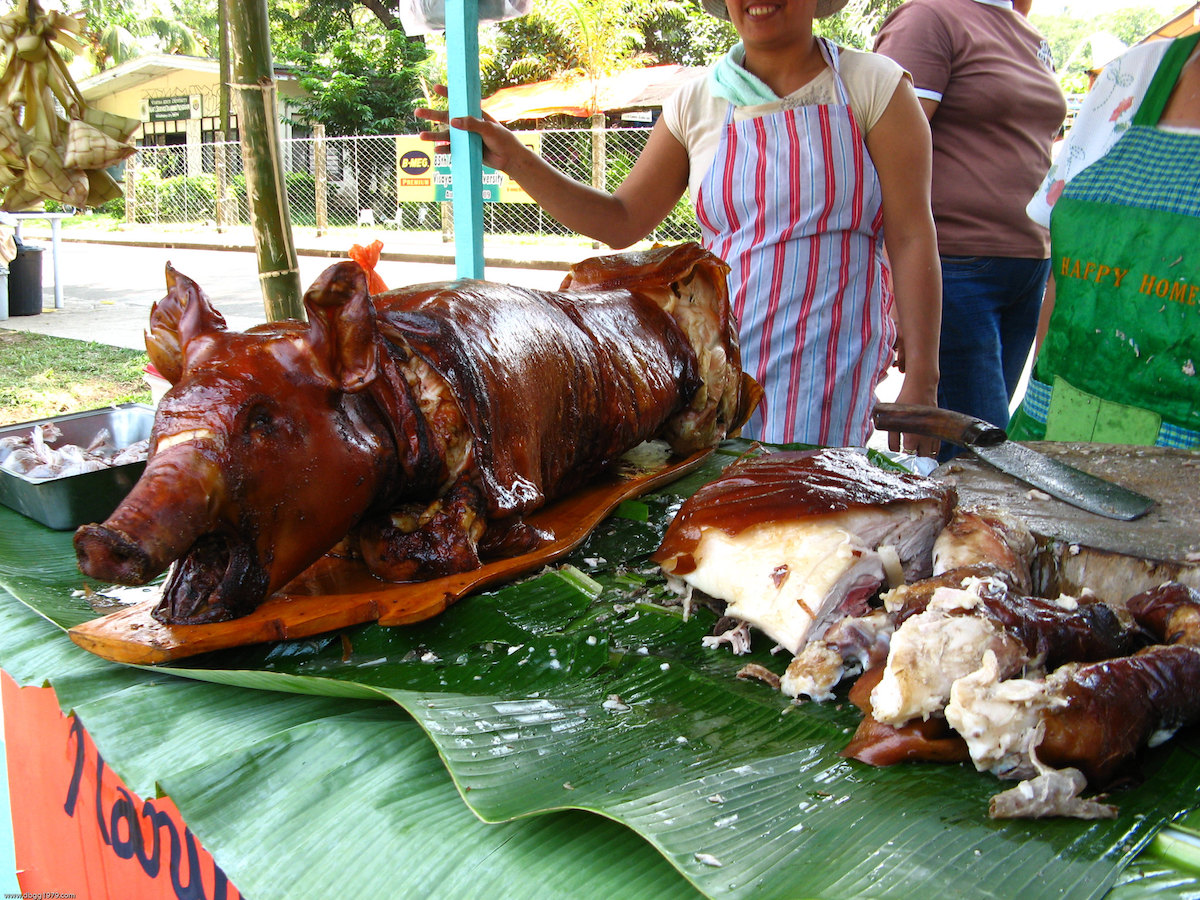 Of course, what is a Cebu lechon food list without the famous Carcar lechon? By the way, Carcar lechon is not a specific brand of lechon in Cebu. Instead, it is the name of the municipality south of Cebu where lechon (and chicharon) is life! If you are going down south to explore some of the top Cebu tourist spots, do drop by the Carcar Public Market and you're in for a treat!

Tip: Carcar is approximately 1.5 hours away from Cebu City. Take the earliest bus from Cebu South Bus Terminal and alight at the Carcar public market. Go as early as you can in the morning because lechon here is so in demand that it gets easily sold out, unless you're okay with the "pinilian" or "tira-tira" (leftover) parts.
This sums up our list of the famed lechon Cebu! Mangaon ta! (Let's eat!)
What is the best lechon in Cebu for you? Do you have other recommendations? Let us know on Facebook, Instagram, or Twitter.