16 Cebu Delicacies We Love & Where to Buy Them
Our Philosophy professor once said, "In taste, there's no debate", and I couldn't agree more. But hey, these native delicacies in Cebu are just sinfully irresistible not to share. So here, let me showcase a range of delectable and popular Cebu delicacies.
I've divided them into groups — for heavy meals, desserts, and pasalubong from Cebu, so you can savour each at the right time and place. As a local myself, I've also added insider tips on where to buy these Cebuano food delicacies. Enjoy!
Delicacies in Cebu for heavy meals
1. Lechon de Cebu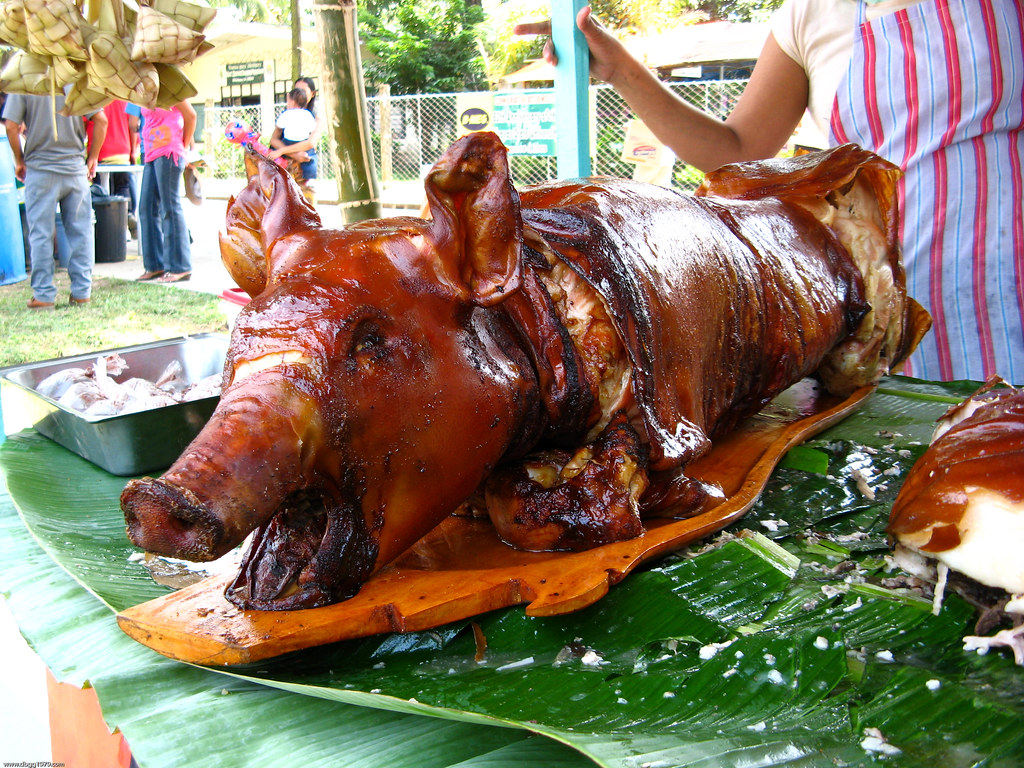 You've never been to Cebu if you haven't tried lechon. This is one of the most popular food delicacies in Cebu. You can also find this roasted pig dish in other parts of the country. But what sets Lechon de Cebu apart from others is its distinct flavour attributed to the stuffed spices like tanglad (lemon grass), garlic, onions, and black pepper. If you're wondering what to eat in Cebu, lechon should be on top of your list.
Where to buy lechon in Cebu
CNT Lechon is one of the best Cebu lechon brands located in three accessible locations. You can go to the top most floor of Ayala Center Cebu, alongside the movie theatres, and spot the CNT stall there. Another CNT branch is right across the terminal of SM City Cebu. You can also go directly to its main branch at 1377 V Rama Avenue. There are other brands selling the famous lechon like Rico's Lechon, but I prefer CNT the most.
2. Balamban liempo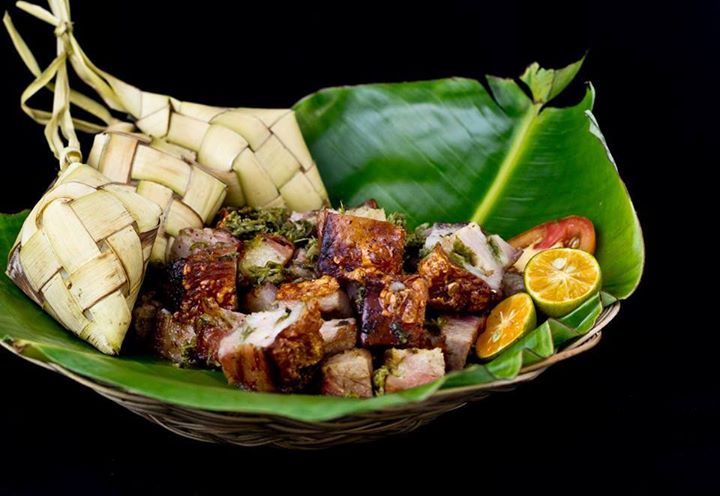 "Tastier than Lechon" as they claim it, Balamban Liempo is a chunk of pork stuffed with some secret ingredients like green grass of some sort, making it so flavourful. It has a crispy outer layer which makes it even tastier. Their tag line must have been true after all.
Where to buy Balamban Liempo in Cebu
Balamban Liempo has accessible locations in Cebu. One is at Gorordo Avenue, right across the Mormon Temple before JY Square. The other one is at F. Cabahug Street Mabolo, just in front of Rainforest Park Cebu and Center for International Education (CIE).
3. Siomai sa Tisa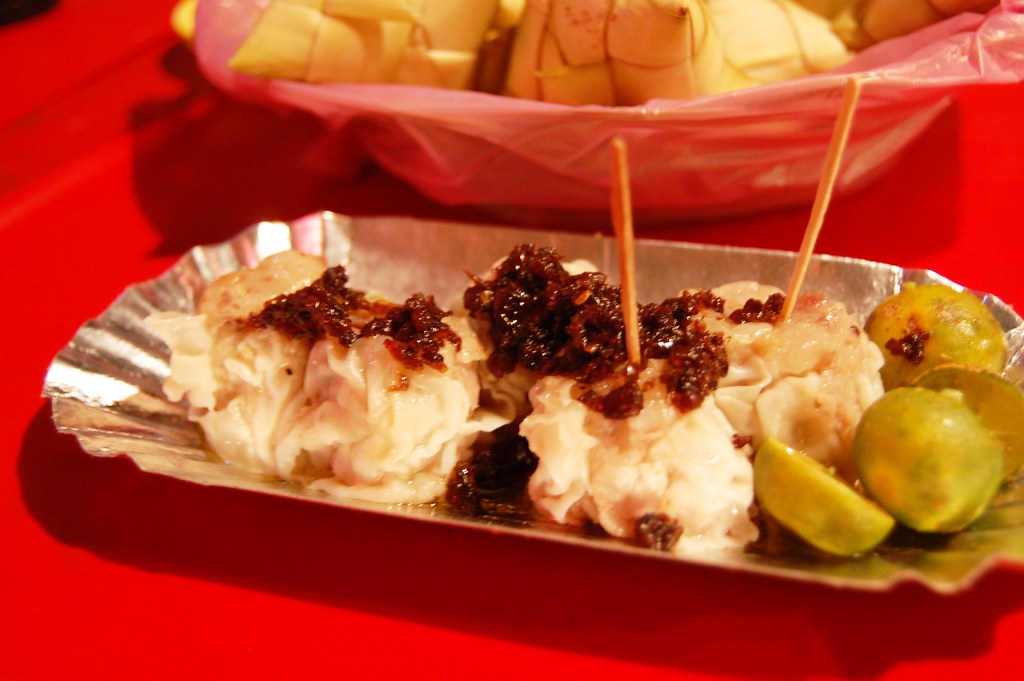 Siomai sa Tisa is the Cebuano version of the steamed Chinese pork dumplings. What's unique about it compared to other commercially sold siomai is its distinct taste, bursting with flavours you can't find anywhere else. The signature sauce, which is made up of soy sauce, vinegar, chilli-garlic, and of course, calamansi, will leave you craving for more!
Where to buy Siomai sa Tisa in Cebu
Where else to buy Siomai sa Tisa than in Barangay Tisa in Cebu City. Stalls selling this Cebu delicacy line the streets of Tisa. You can just ask around and the locals will point you to the best-selling stores. You can also find Siomai sa Tisa in Larsian, an area in Fuente Osmeña where you can sample a variety of Cebuano street food like barbecue and siomai.
4. Danggit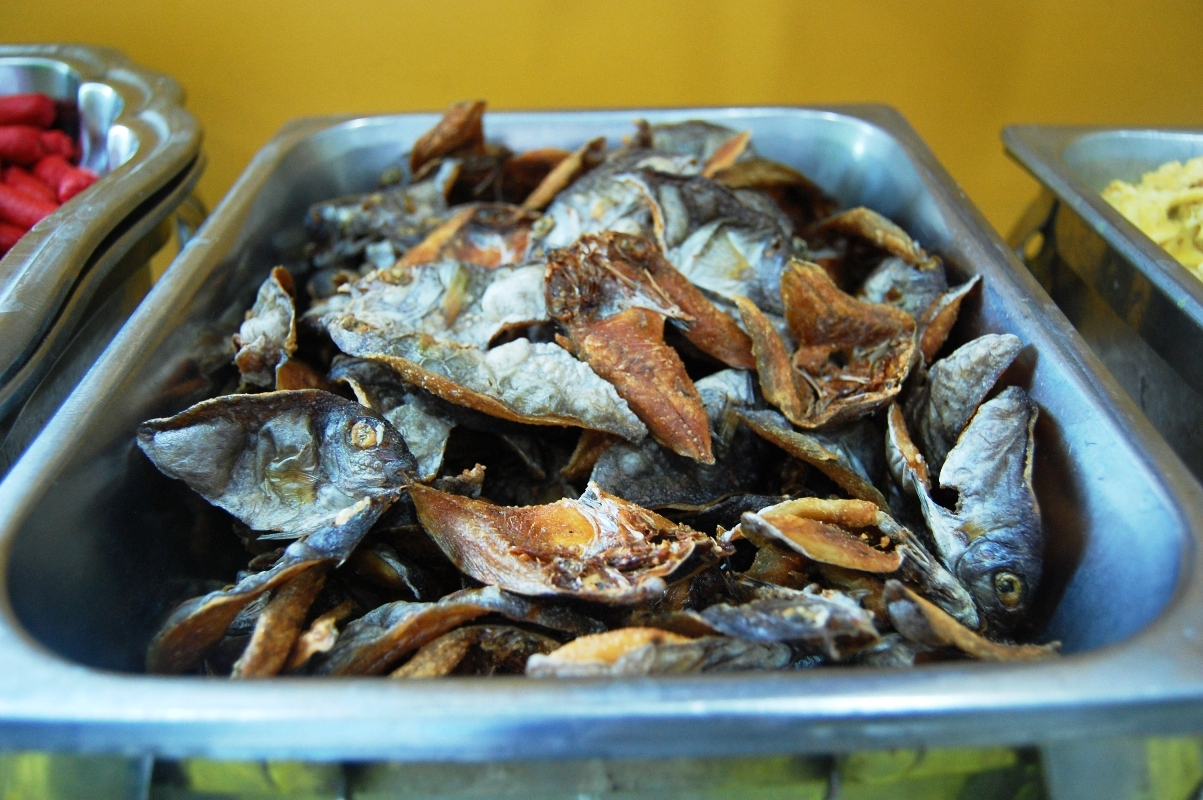 Danggit is just dried fish that can be fried or grilled. It has a very strong smell and salty taste, so dipping it in vinegar before eating is highly recommended.
Where to buy danggit in Cebu
Cheap danggit and other dried seafood can be found in Tabo-an Market, Tress De Abril, Cebu City.
5. Puso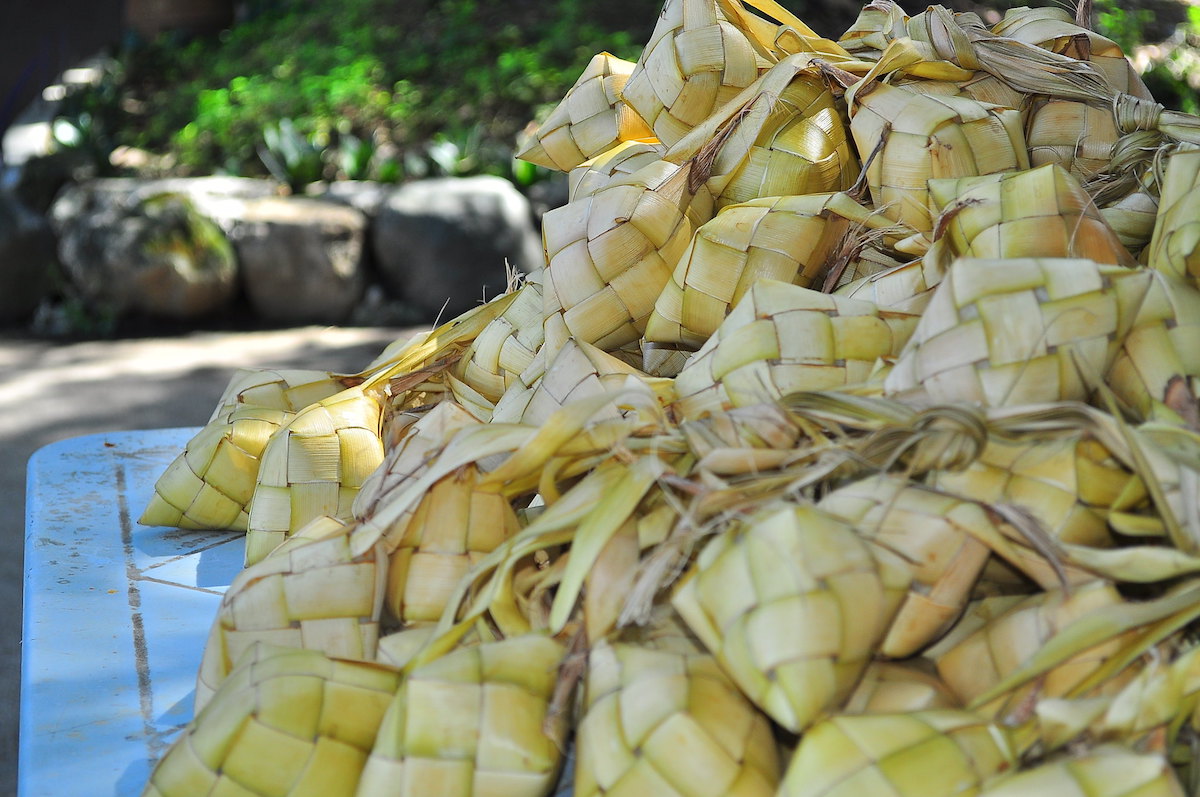 Hanging rice is called "puso" in Cebu. I'm not sure about the etymology of the word but I'm guessing it's due to its resemblance to a human heart (puso means heart in Filipino / Tagalog) but with a different pronunciation: pusô. It's just plain rice cooked inside coconut fronds.
Where to buy puso in Cebu
You can buy puso almost everywhere, especially when you buy lechon, liempo, or barbecue on the streets.
6. Ngohiong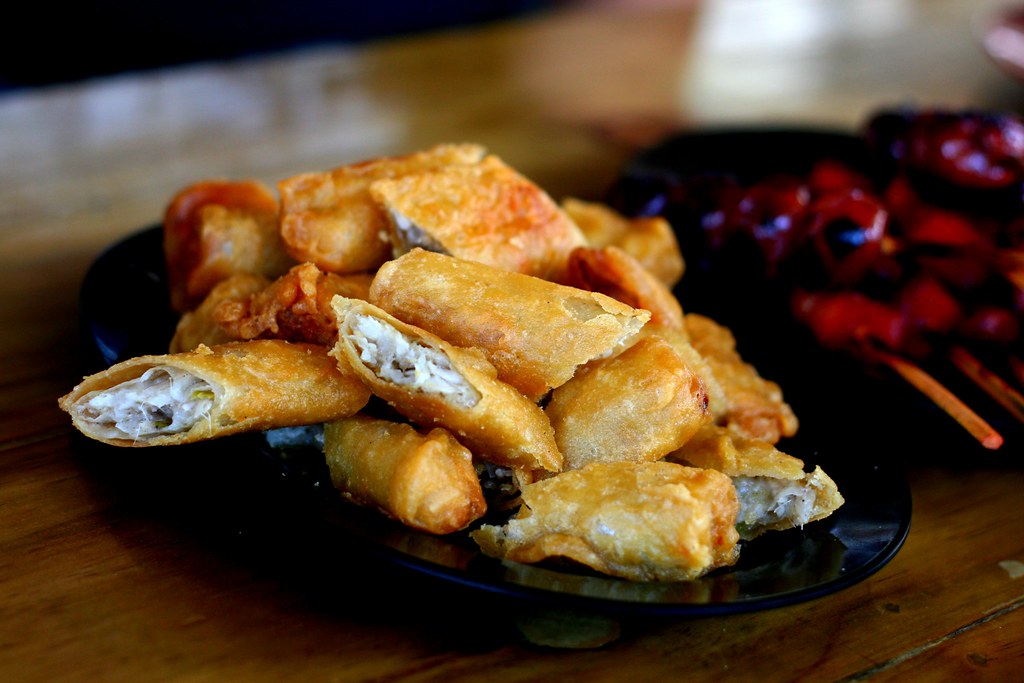 This is like a version of lumpia or spring roll, except that it uses a five-spice powder seasoning which typically includes cloves, cinnamon, fennel seeds, star anise, and Sichuan pepper. What makes Cebu ngohiong special is the spicy, sweet and sour sauce, which also utilises the five-spice powder.
Where to buy ngohiong in Cebu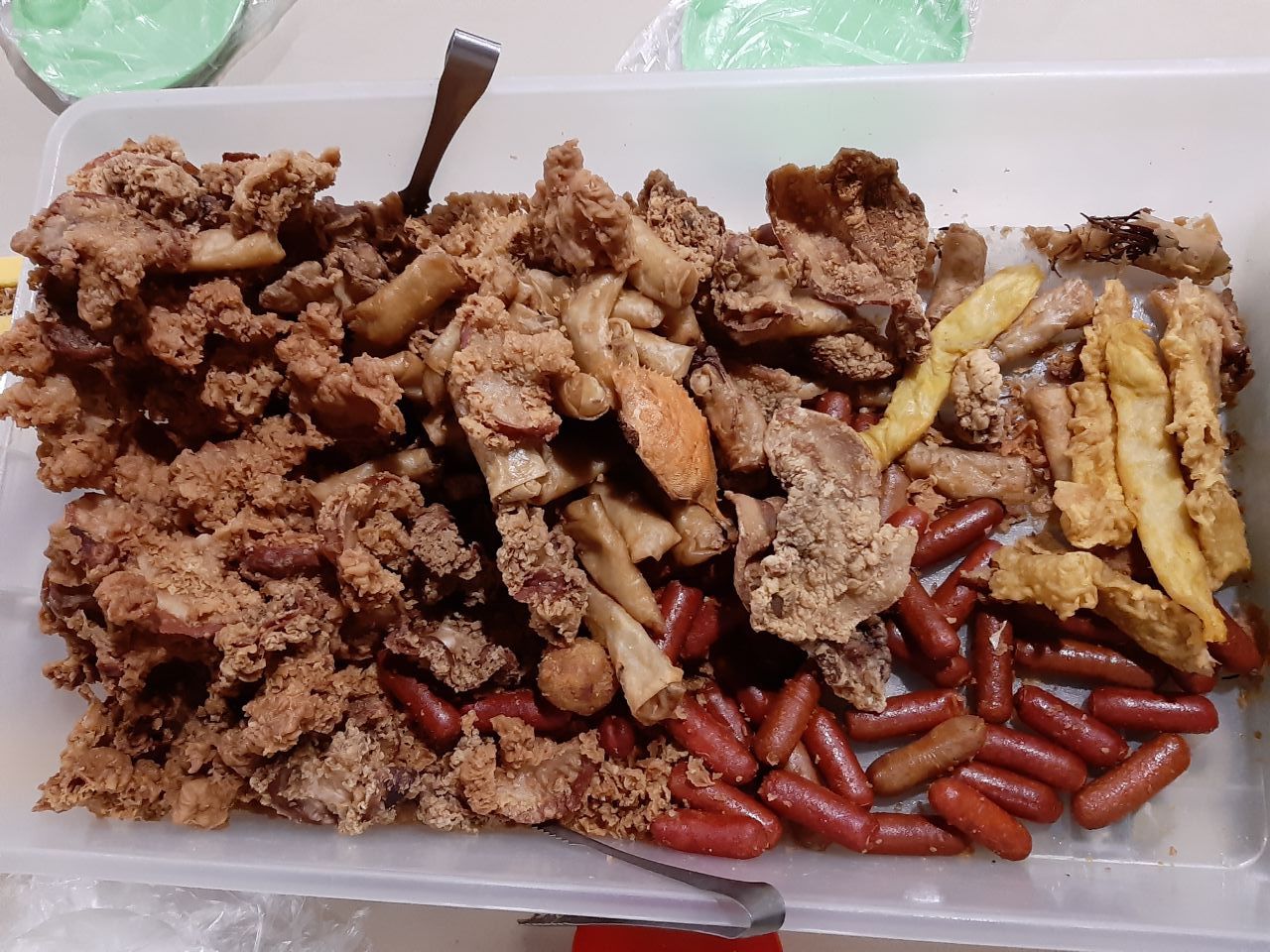 Ngohiong is usually sold in the street food stalls called "pungko-pungko" together with lumpia, ginabot (chicharon bulaklak), and longanisa, among others. Some of the best ngohiong in Cebu can be found in 032 Ngohiong House in Panagdait, Pungko-Pungko sa Fuente, and ngohiongan stores outside University of San Carlos (Talamban Campus and Main Campus).
7. Steamed fried rice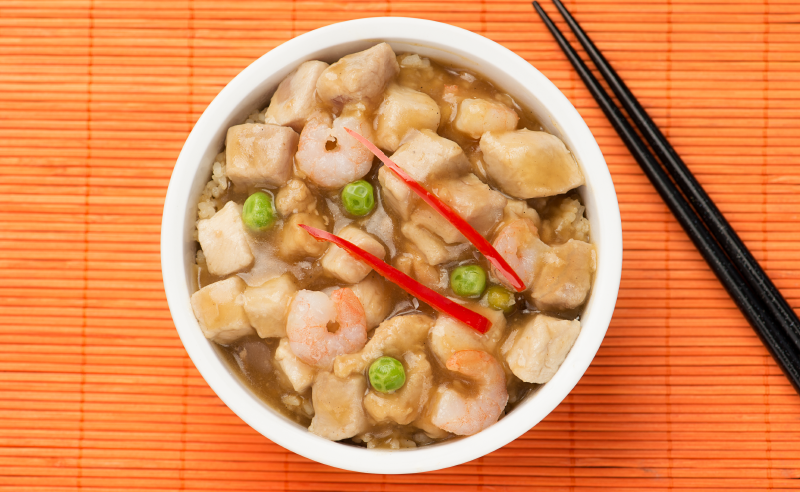 Steamed fried rice may not be an authentic Cebuano dish, but I like how it is prepared to cater to Cebuano taste buds. A savoury broth with shrimp, pork, beef and green peas is poured on top of the steamed fried rice. I don't know what other spices and ingredients are mixed to arrive at such an appetising dish.
Where to buy steamed fried rice in Cebu
You can find this in almost all dimsum restaurants, but my favourite restaurant is Harbour City. You can find the two branches: one on the lower ground floor of SM City Cebu, and another on the second floor of Ayala Center Cebu. Another dimsum restaurant selling steamed fried rice is Ding Qua Qua at JY Mall, Lahug, Cebu City.
Delicacies in Cebu for desserts
8. Bingka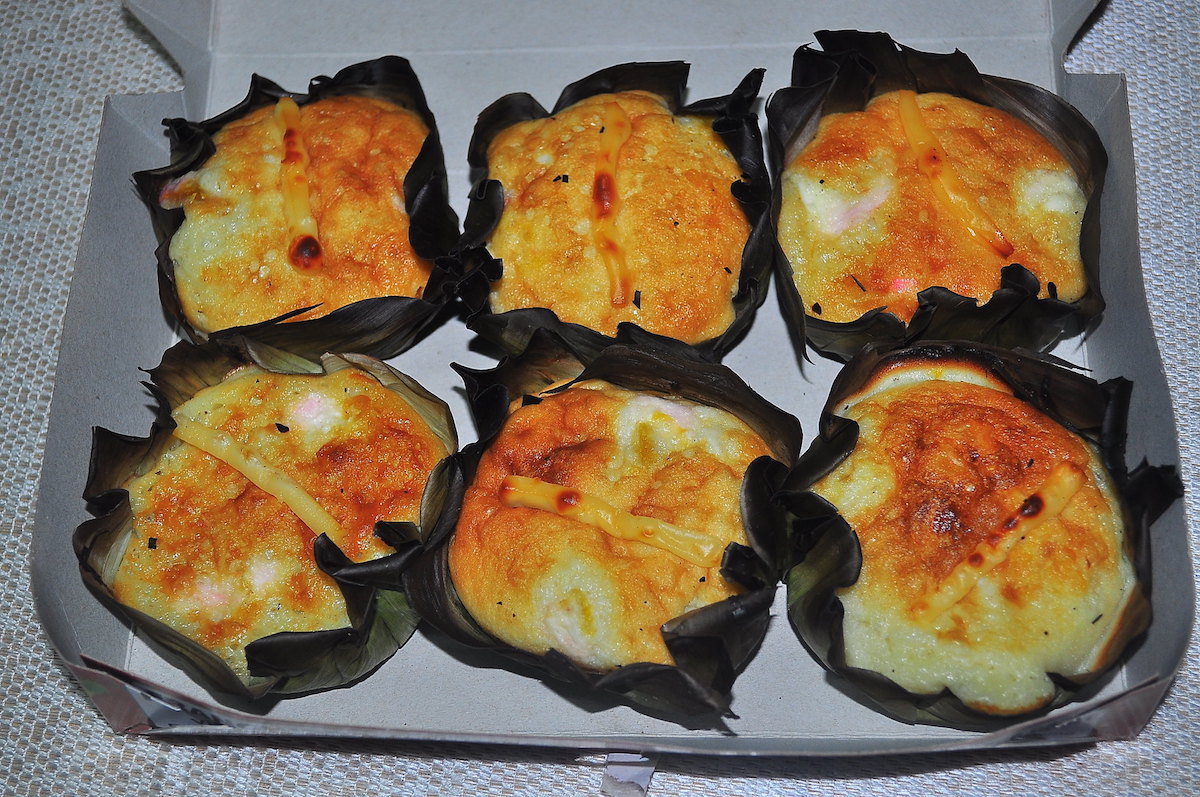 Bingka is a traditional rice cake made from milled glutinous rice, coconut milk, margarine, and sugar. Bingka is hard to find anywhere because it is best to eat them fresh.
Where to buy bingka in Cebu
Mandaue City is still well-known for producing special bingka. You can find it at Plaridel St. Umapad, Mandaue City. If you are near Salinas Drive Lahug, Cebu City, you may ask the Chikaan restaurant to cook a bingka for you.
9. Torta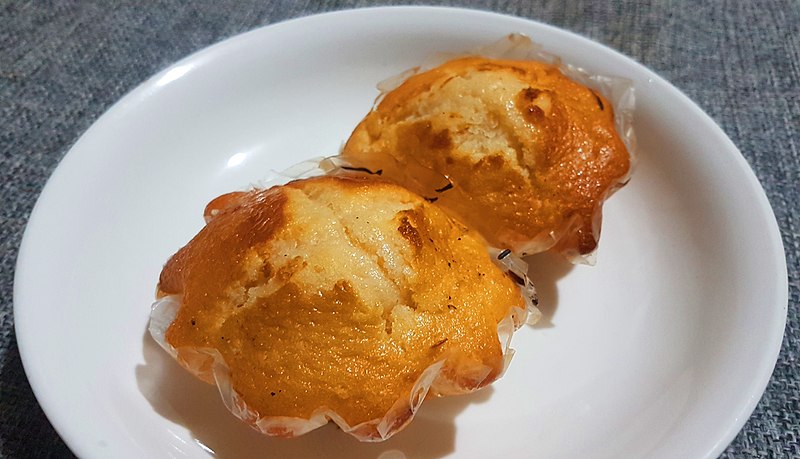 Torta is just like cupcake. It's a soft, fluffy, sweet cake with distinct flavour because of the local ingredients like lard and tuba (coconut liquor).
Where to buy torta in Cebu
Argao and Dalaguete produce the best torta in Cebu. These two towns are approximately two hours by bus from Cebu City proper. Some supermarkets also sell commercially produced torta, but I still recommend that you buy the ones locally produced in these towns.
10. Puto and sikwate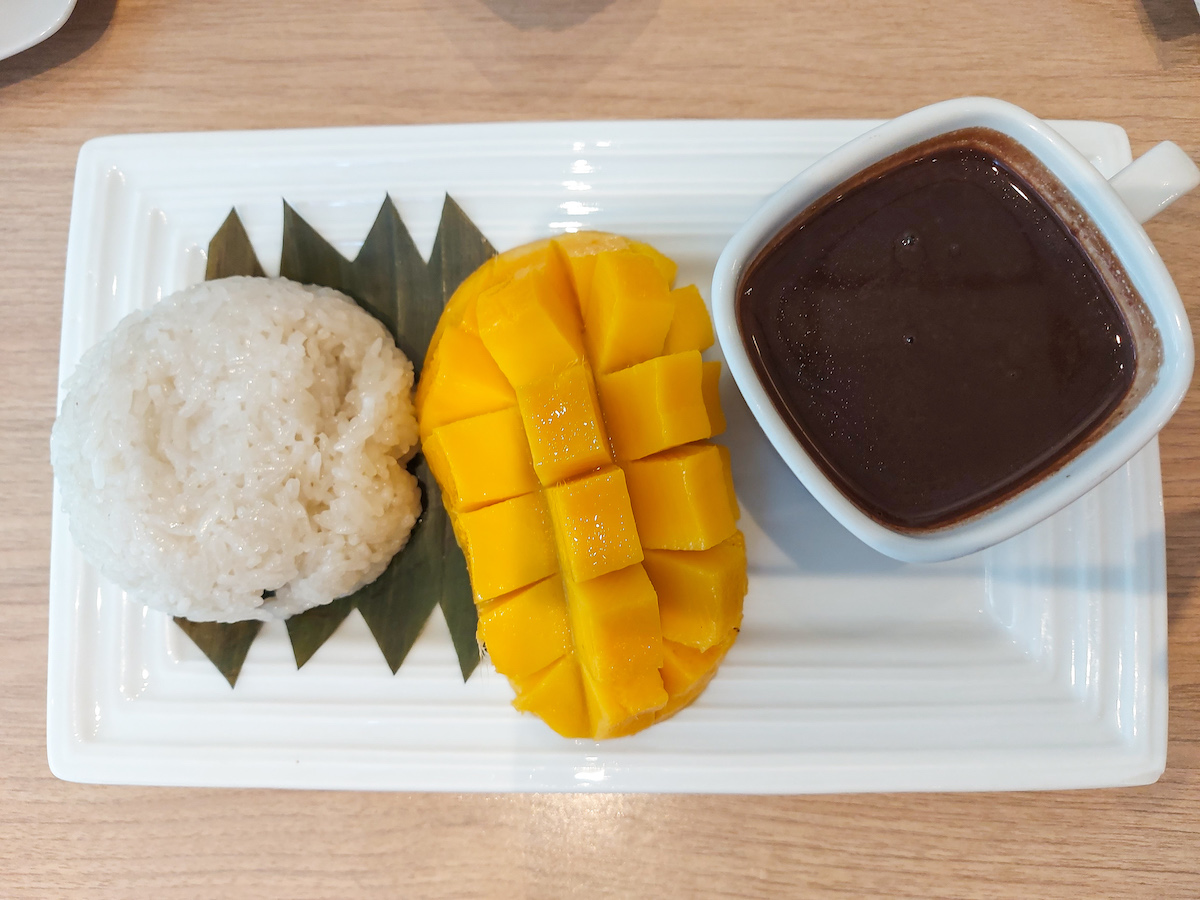 Puto in Cebu is different from the common puto in other parts of the Philippines. Also referred to as puto maya, it is steamed sticky rice mixed with coconut milk. Cebu puto usually comes with sikwate, a hot chocolate drink made of tabliya (dried pulverised cacao seeds).
Where to buy puto-sikwate in Cebu
During simbang gabi (dawn masses) every Christmas season, small eateries or stalls sell this Cebuano delicacy near the churches. You can also buy puto and sikwate from Tabléa Chocolate branches in JY Square Lahug, Parkmall, and Bonifacio District. There are also regular offerings of puto-sikwate in a food stall in Metro Ayala grocery store. It is right beside the wines and liquors section across the grocery counters.
Pasalubong from Cebu delicacies
11. Dried mangoes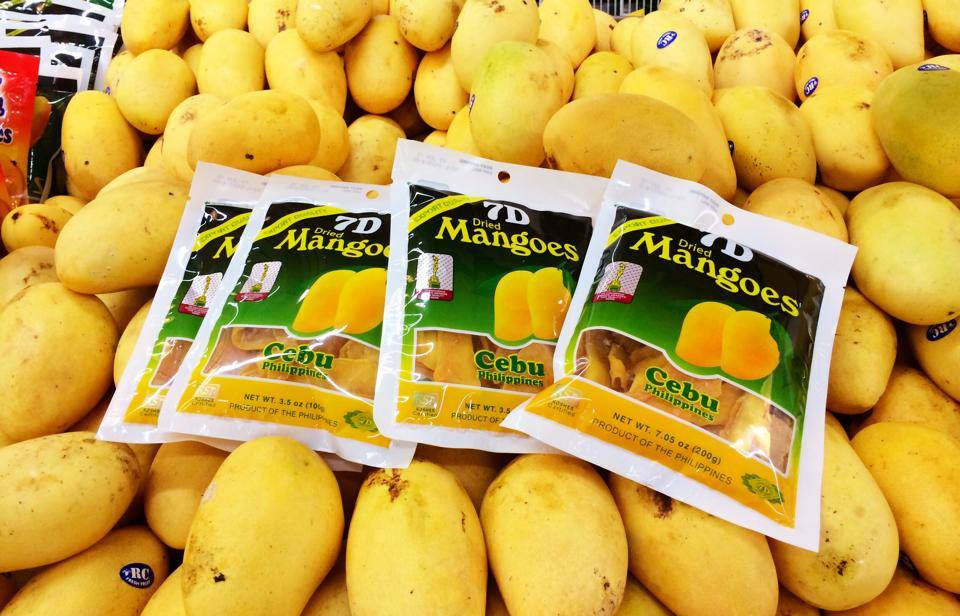 Dried mangoes are mangoes that go through a long process of drying, sweetening and preservation. This is to prolong the shelf life of ripe mangoes. This is probably the most popular pasalubong from Cebu if you ask the locals.
Where to buy dried mangoes in Cebu
The best known brand is 7D Mangoes, which you can find in most supermarkets and malls in Cebu. You can even find these died mangoes pasalubong at Mactan-Cebu International Airport if you want to buy last-minute.
12. Chicharon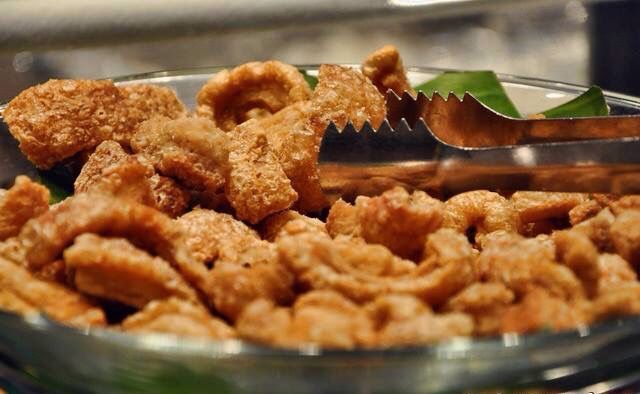 Chicharon is usually made of fried pork rinds. The pork undergoes a series of deep frying to achieve its super crunchy texture. To make it every tastier, dip it in vinegar before munching on it.
Where to buy chicharon in Cebu
Carcar is the best producer of chicharon in Cebu. The municipality is approximately one and a half hours by bus from Cebu City proper. You don't really need to travel straight to Carcar just to buy chicharon. You can easily buy chicharon in supermarkets, bus terminals and streets.
13. Otap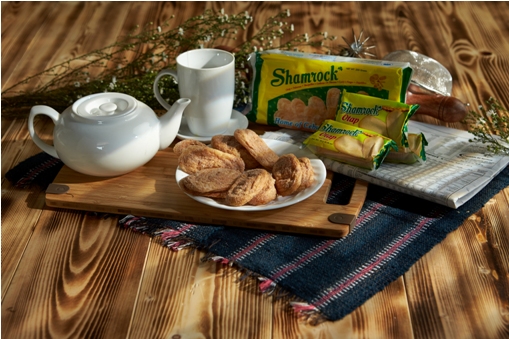 Otap is light, flaky, crunchy and sweet. Its ingredients include flour, shortening, coconut, and sugar. You can immediately see sprinkles of sugar on top of it so be careful when opening its pack.
Where to buy optap in Cebu
Shamrock is the best producer of otap. You can find their stores in some parts of the city, but you can go to the most accessible branch in Honoria Paras Bldg., Fuente Osmena Park. You can also buy otap in supermarkets.
14. Rosquillos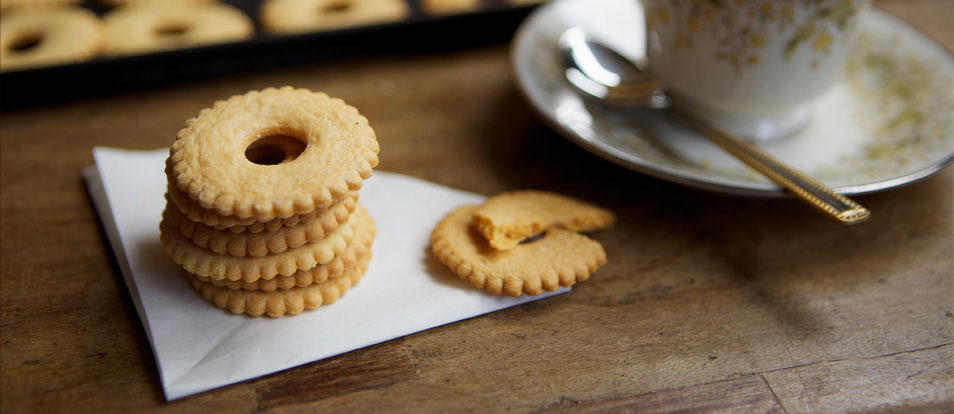 Rosquillos are round, crunchy biscuits with holes at the center. It's hard to describe the taste. All I can say is that they are not so sweet, which is why I love them. Pair them with coffee or hot drinks for your merienda.
Where to buy rosquillos in Cebu
Titay's is one of the oldest and most famous brands of rosquillos. You can find the main store in Liloan, approximately an hour away from Cebu City. However, if you do not have the time to travel to Liloan, just buy from the supermarkets instead.
15. Ampao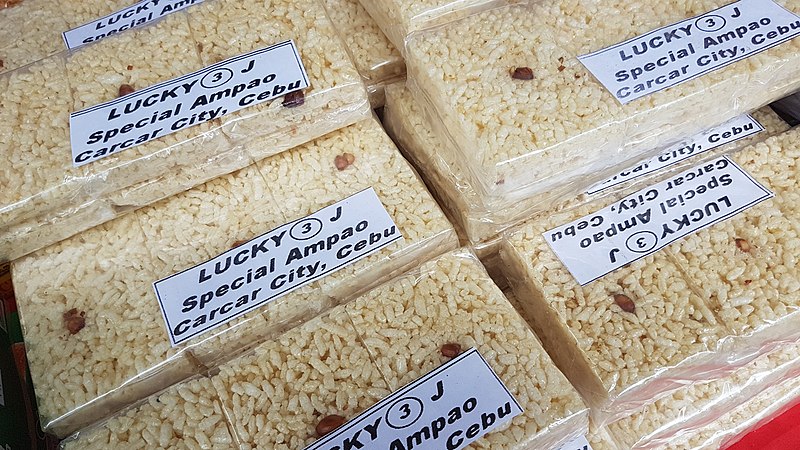 Ampao or ampaw is a white, rectangular (sometimes square-shaped) snack made up of sweet, crunchy, dried rice with some peanuts.
Where to buy ampao in Cebu
The municipality of Carcar sells the best ampaos. If you take a bus down south of Cebu, you will usually encounter vendors who randomly hop into the bus to sell a bunch of Cebu delicacies including ampao.
16. Masareal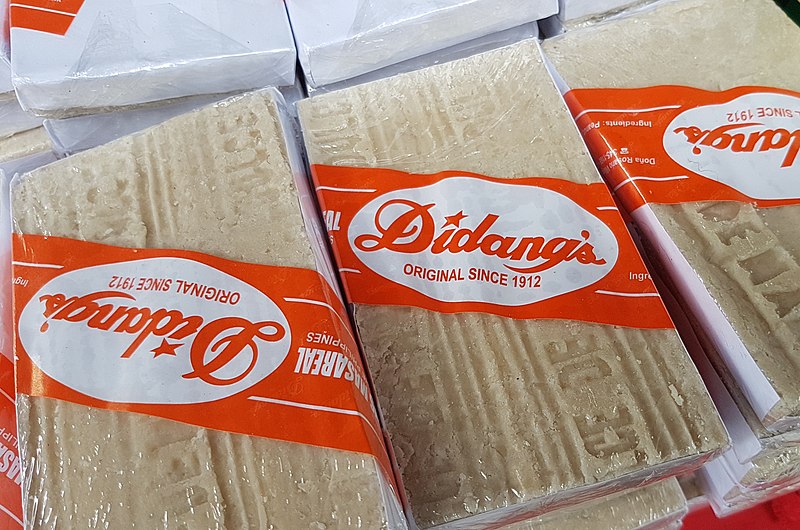 Who would have thought that simple ground peanuts mixed with sugar can make for a delightful snack? You should try masareal, one of the famous products of Mandaue City, Cebu.
Where to buy masareal in Cebu
It should not be hard for you to find masareal in supermarkets. Just look for that rectangle or square snack wrapped in white paper. Didang's is a famous masareal brand, which has been in the business since 1912.
These are just some of my favourite delicacies from different municipalities and cities in Cebu. Of course, I'm not pushing you to try everything on the list, but if you want to taste authentic Cebuano food, I'm encouraging you to try a few of these local products.
While exploring Cebu, why not pick up some basic Bisaya words and phrases? It'll be fun to surprise the locals with your Cebuano language skills.
Did we miss your favourite delicacies in Cebu? Hit us up on Facebook, Instagram, Twitter, and YouTube.