Top 10 Vigan City Tourist Spots for Your Ilocos Itinerary
Vigan City in Ilocos Sur is one of the top cities and tourist spots in the Philippines where you can learn about the country's rich culture and heritage in a very immersive way. In fact, the Historic City of Vigan was listed as a UNESCO World Heritage Site in 1999 and became one of the New7Wonders Cities in 2015.
Our overall experience in Vigan was truly surreal. It brought us to a place seemingly frozen in time as if we were still in the Spanish colonial era.
Now, allow us to give a glimpse of this historic city, from heritage sites to sightseeing spots. Also, before your trip, why not arm yourself with these useful Ilocano words and phrases to connect better with the Ilocanos?
Tip: Explore the top Vigan City attractions including Calle Crisologo, Bantay Church Bell Tower, and many more on this guided tour. This already includes a licensed driver guide, entrance fees, round-trip transfers from Laoag, fuel fees, and a choice of Vigan Empanada or Ukoy.
Vigan City tourist spots for historical and cultural immersion
1. Calle Crisologo​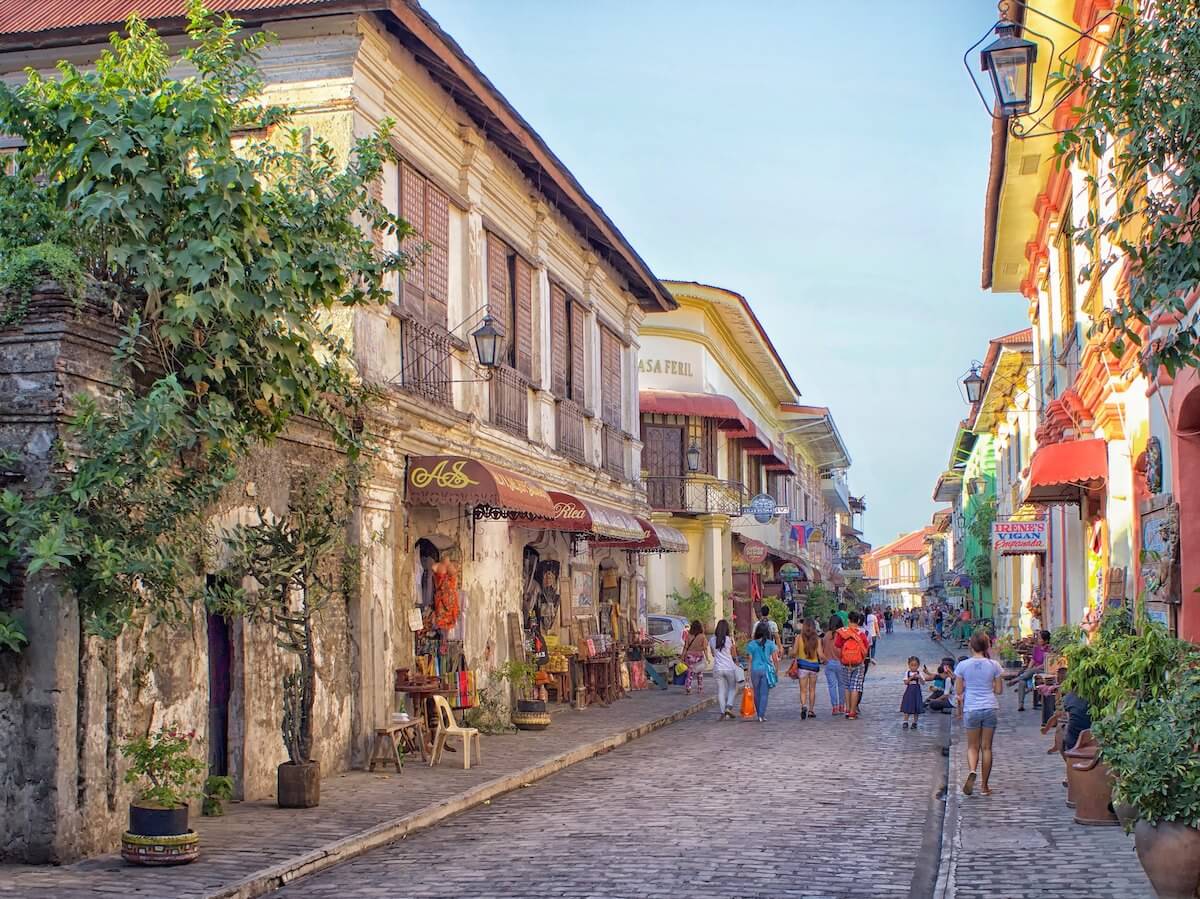 Calle Crisologo is probably Vigan's most famous tourist spot and the starting point to every visitor's exploration in the city.
When we came here, it was as though we instantly time-traveled to the Spanish colonial times. The cobblestone street is lined with Spanish ancestral homes, restaurants, and shops.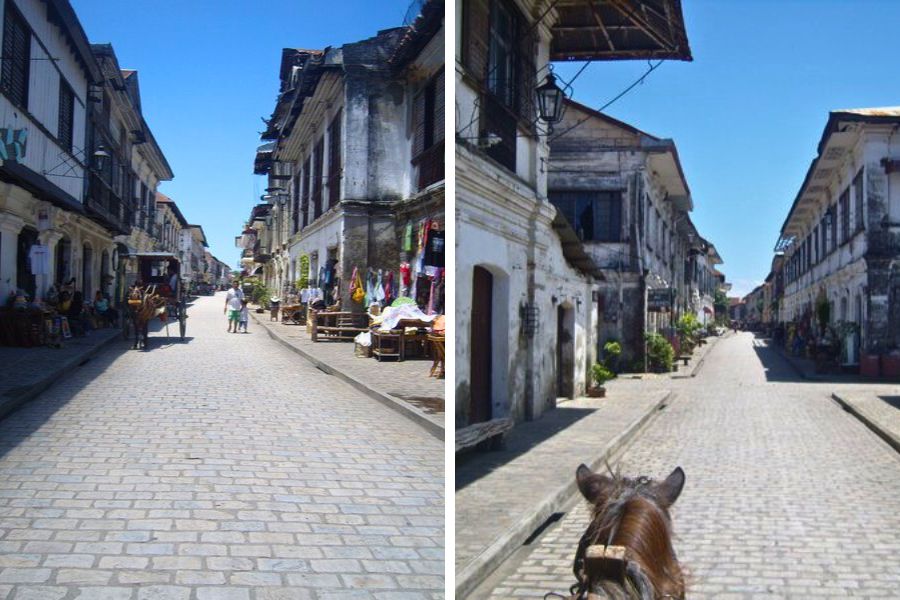 We completed our Calle Crisologo experience by riding a kalesa (horse-drawn carriage) where our driver toured us around the area. It turns even more magical at night so we had to revisit to see its nighttime splendor.
2. Crisologo Museum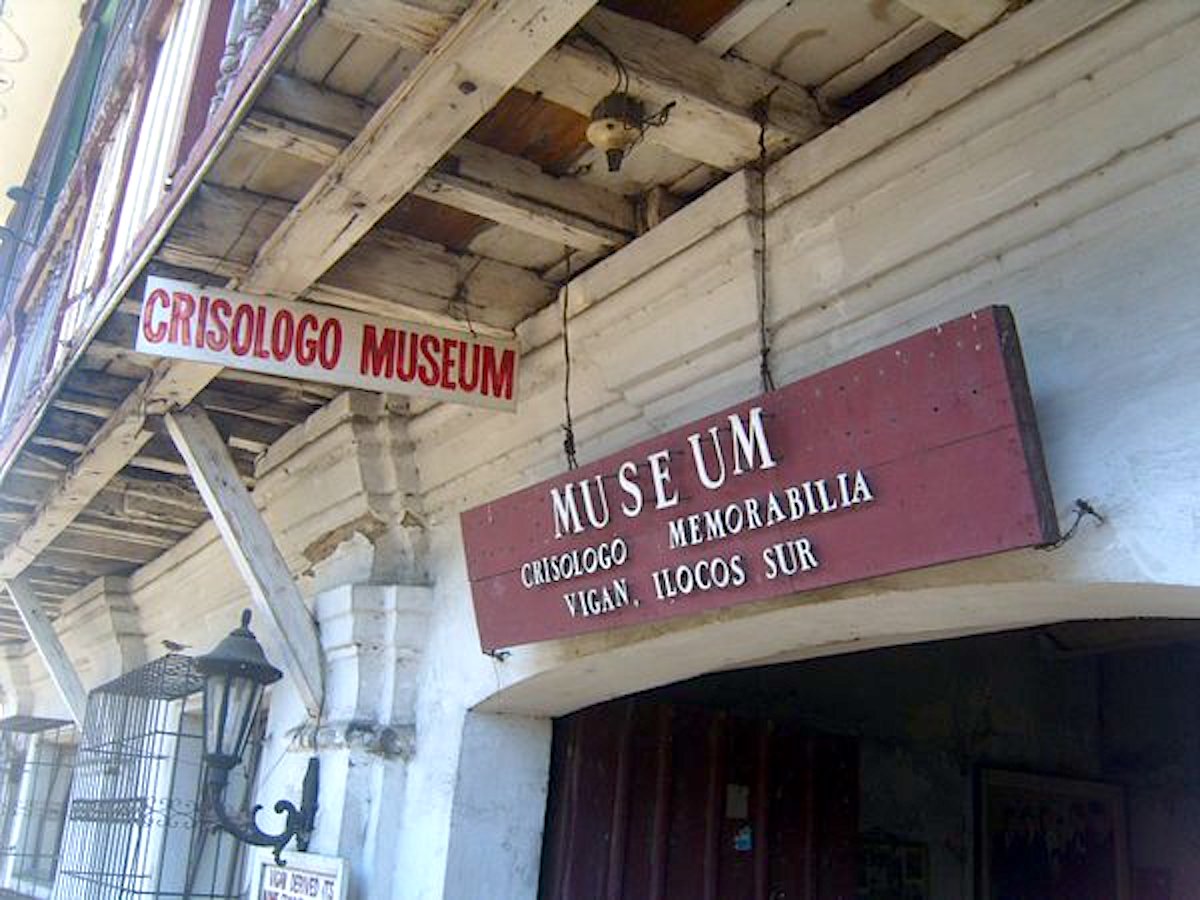 Crisologo Museum is an ancestral house turned museum of the late congressman Floro S. Crisologo, one of Vigan's prominent politicians.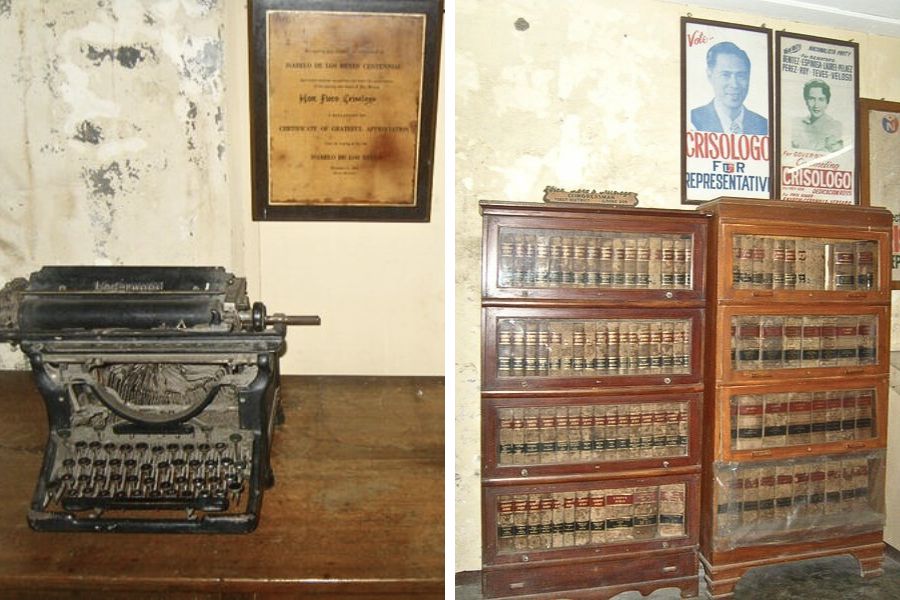 Our museum guide Ms. Remy allowed us to explore the mansion and take photos of the memorabilia. It is free to enter Crisologo Museum but donations are highly encouraged to help with its maintenance.
3. National Museum of the Philippines – Ilocos (NMP – Ilocos)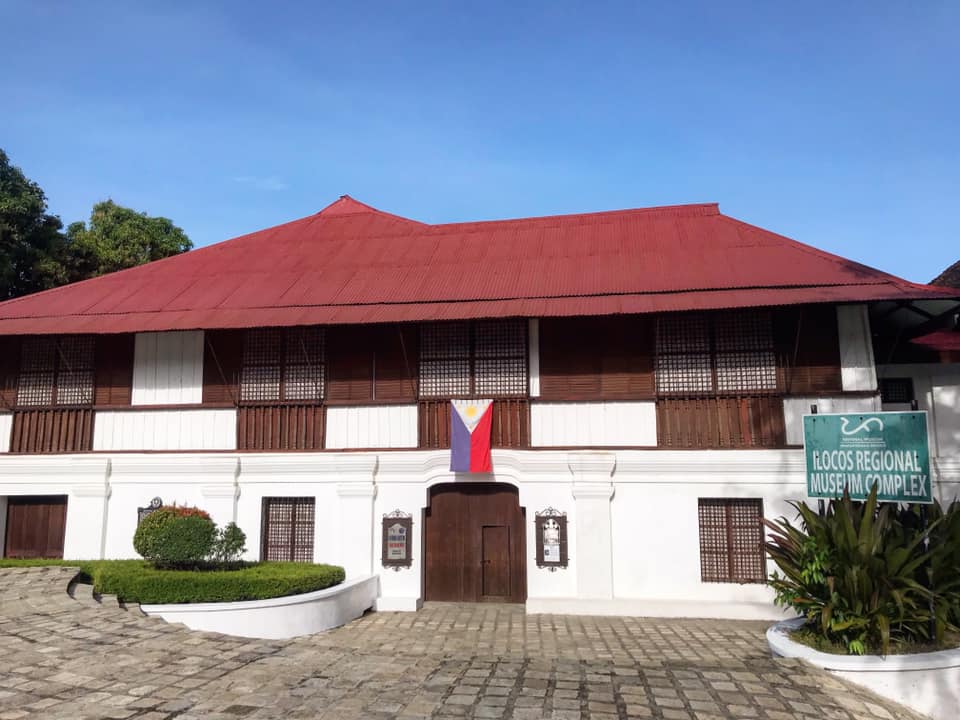 The National Museum of the Philippines – Ilocos (NMP – Ilocos) is a heritage complex in Vigan composed of three historic buildings including the Old Carcel Museum, Padre Burgos House, and Magsingal Museum.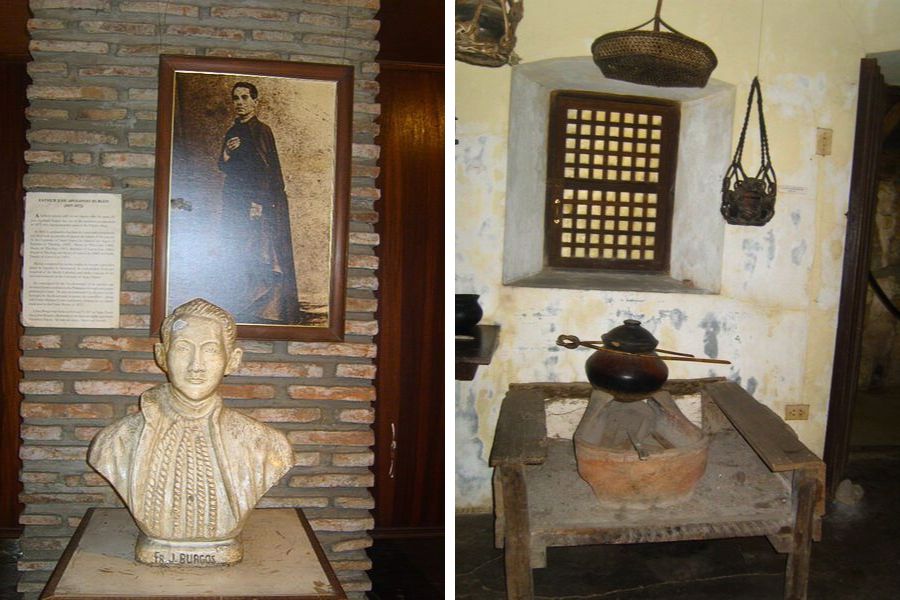 We only managed to enter Padre Burgos House, the ancestral home of Father José Burgos, one of the martyred priests who comprised the GOMBURZA. Inside the house, we saw some of his memorabilia and other items including an old printing press, native baskets, ceramics, and house furniture.
Entry to the complex is free of charge so it's a really good place to learn more about Vigan, its people, and Philippine history in general.
4. Vigan Cathedral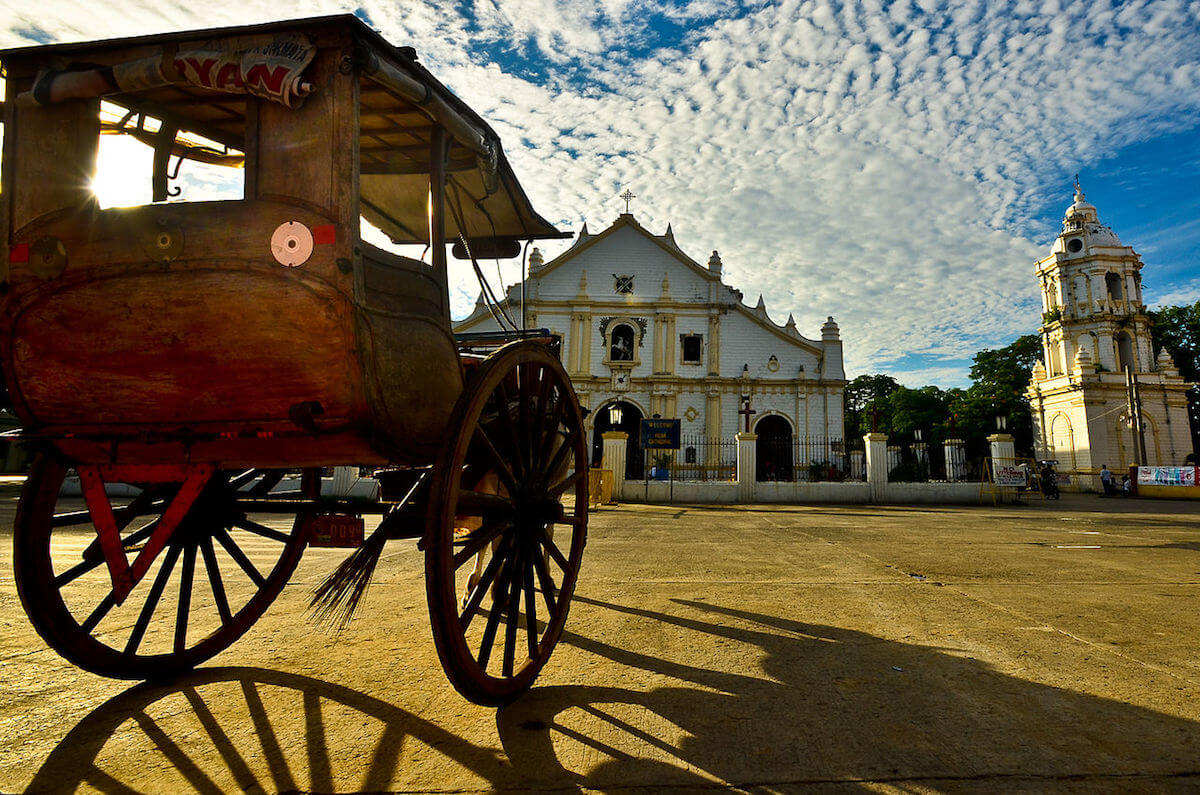 Vigan Cathedral is an Earthquake Baroque-style church first built in 1574. It is located on Burgos Street, about 300 meters away from Padre Burgos House. You can opt to take the kalesa, tricycle, or simply walk to reach it.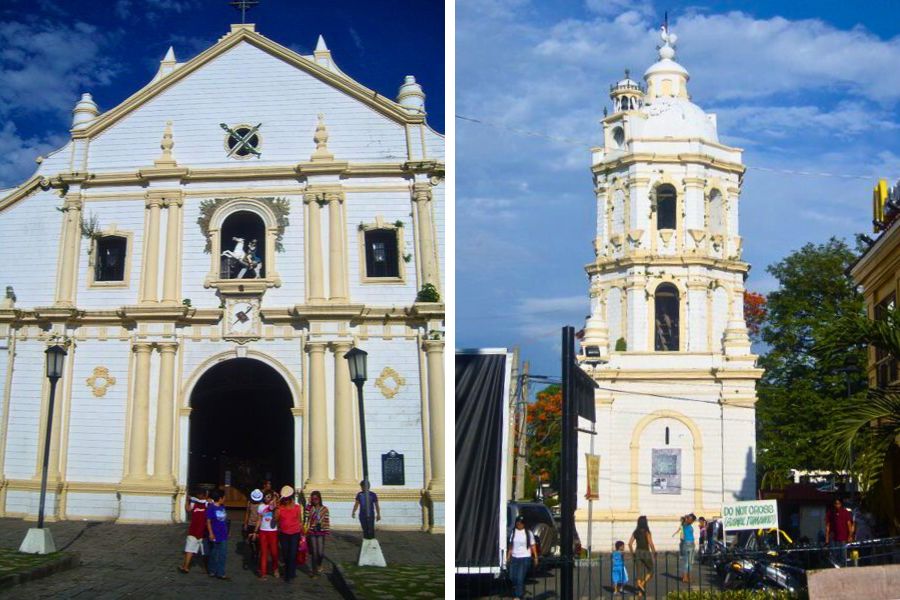 We still managed to enter this majestic cathedral before. However, after the 7.3 magnitude earthquake on 27 July 2022, Vigan Cathedral is currently undergoing restoration and temporarily closed to the public.
5. Pagburnayan Jar Factory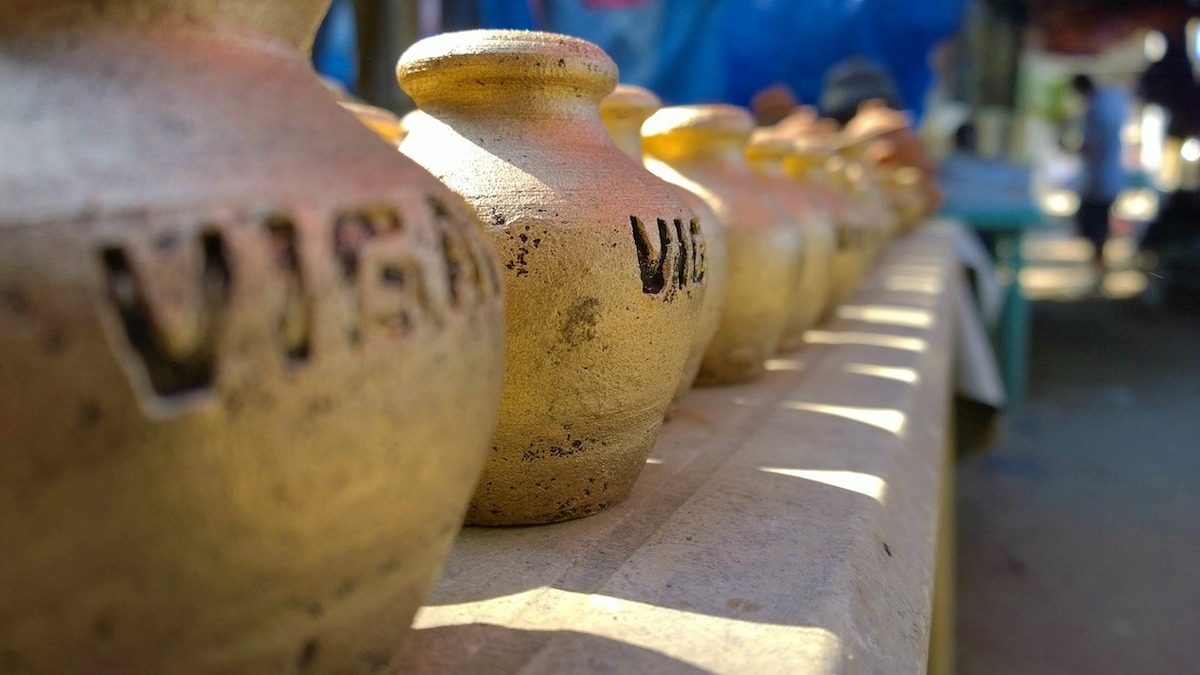 Pagburnayan is a surviving pottery-making tradition in Vigan. It comes from the root word burnay, which means hand-crafted clay pots or jars from Vigan.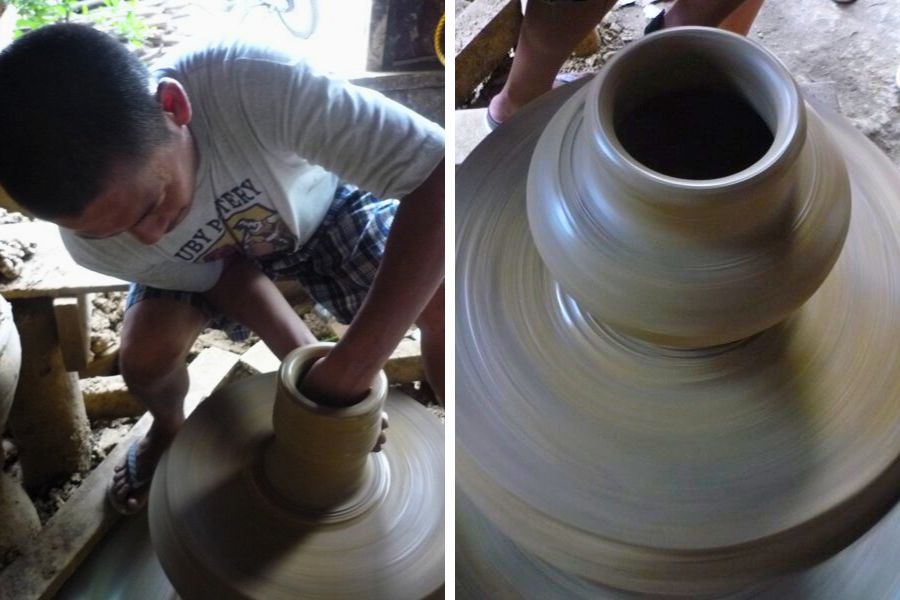 There are only a few pagburnayan makers left in Vigan and we couldn't pass up the chance to visit one of them. Mang Bongbong showed us how it's done and we also tried our hands at it, but the output was not as perfect as the one pictured above.
It's truly a fun and immersive cultural experience every visitor to Vigan should try!
6. Bantay Church Bell Tower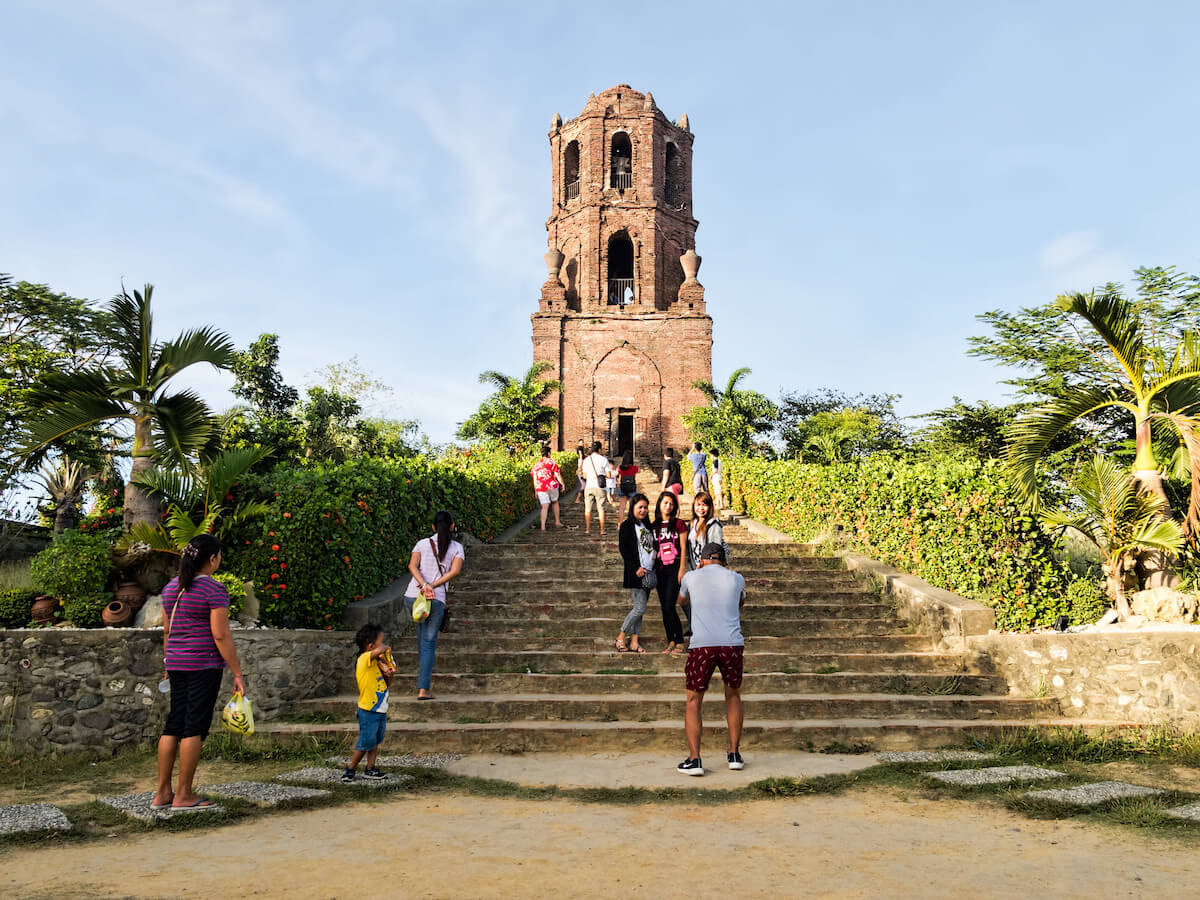 The Bantay Church Bell Tower or Bantay Belfry is not exactly in Vigan City, but in the nearby town of Bantay. It is about 10 to 15 minutes away by kalesa from Calle Crisologo, and is often part of the Vigan Heritage Tour.
Built in the late 1500s atop a hill, it once served as a watchtower for foreign invaders during World War II. The town got its name from the Filipino word bantay, which means to guard.
Today, it is an iconic structure that stood the test of time and is one of the must-visit historical attractions in Ilocos Sur.
Vigan City tourist spots for sightseeing
7. Plaza Burgos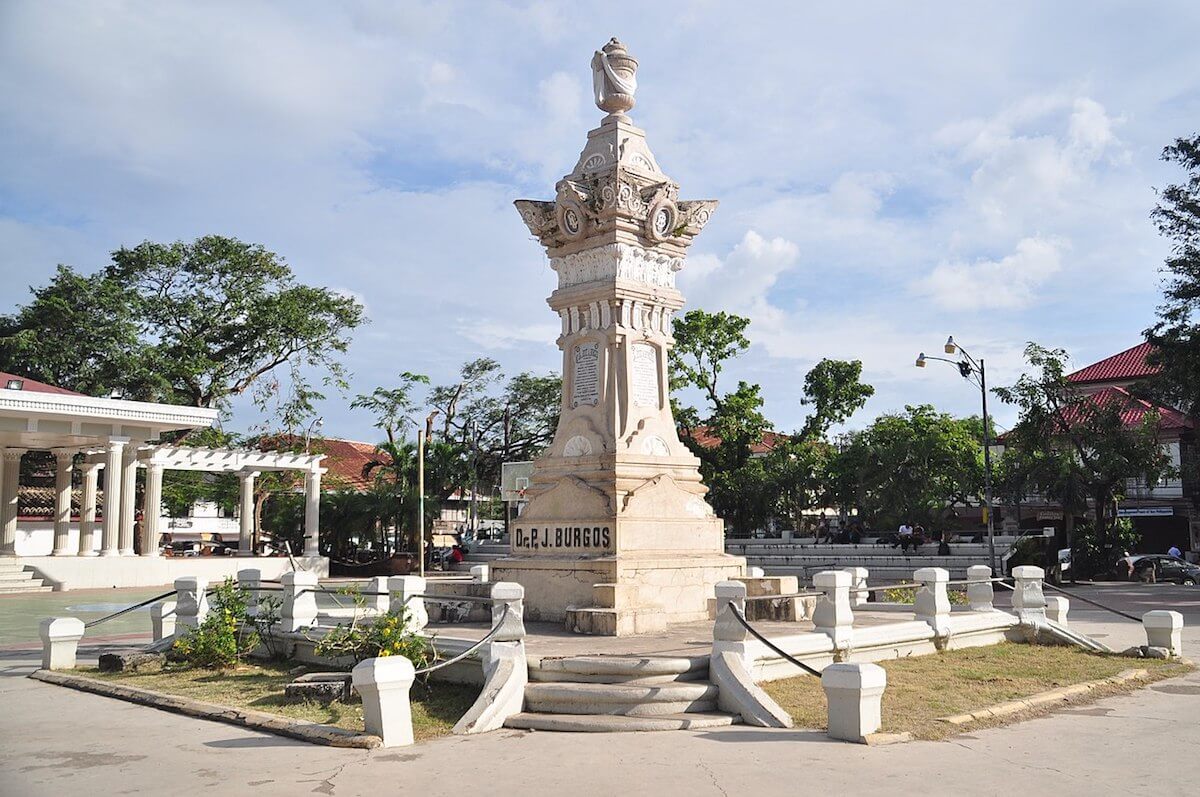 Since Father José Burgos was born in Vigan City, a number of sites in Ilocos were built to honor him and that includes the Plaza Burgos. It is located in the heart of Vigan City in the middle of Burgos, Crisologo, Florentino, and Jacinto streets. It is also just right beside the Vigan Cathedral.
While strolling around the plaza, be sure to sample their famous Vigan empanada. There are a number of food kiosks here selling this must-try Ilocos delicacy.
8. Plaza Salcedo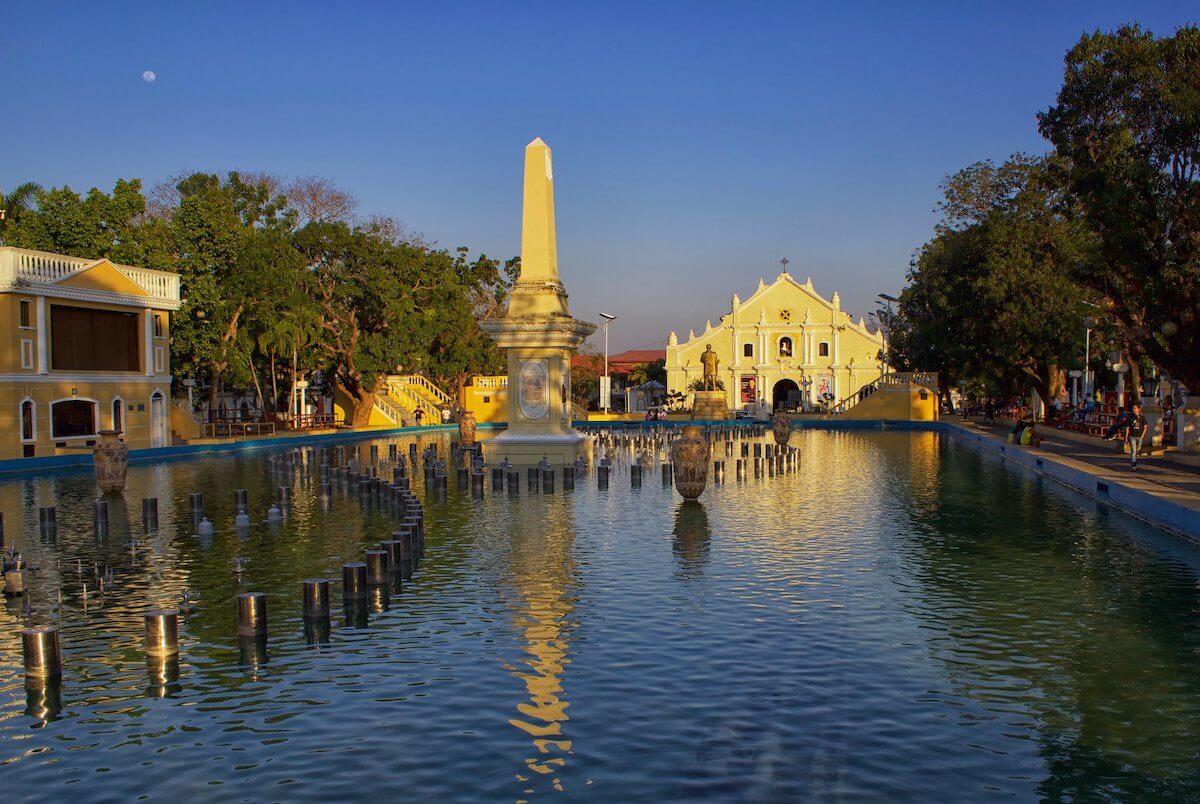 Plaza Salcedo was named after Spanish conquistador and Miguel López de Legazpi's grandson Juan de Salcedo. It is a popular Vigan tourist spot close to the Vigan Cathedral, Ilocos Sur Capitol, and Plaza Burgos. The plaza becomes even more spectacular at night with its dancing fountain show.
As serene and picturesque as it is now, Plaza Salcedo actually holds a dark history. Did you know that it was the site where the Filipina revolutionary leader Gabriela Silang and her troops were executed?
9. Baluarte Zoo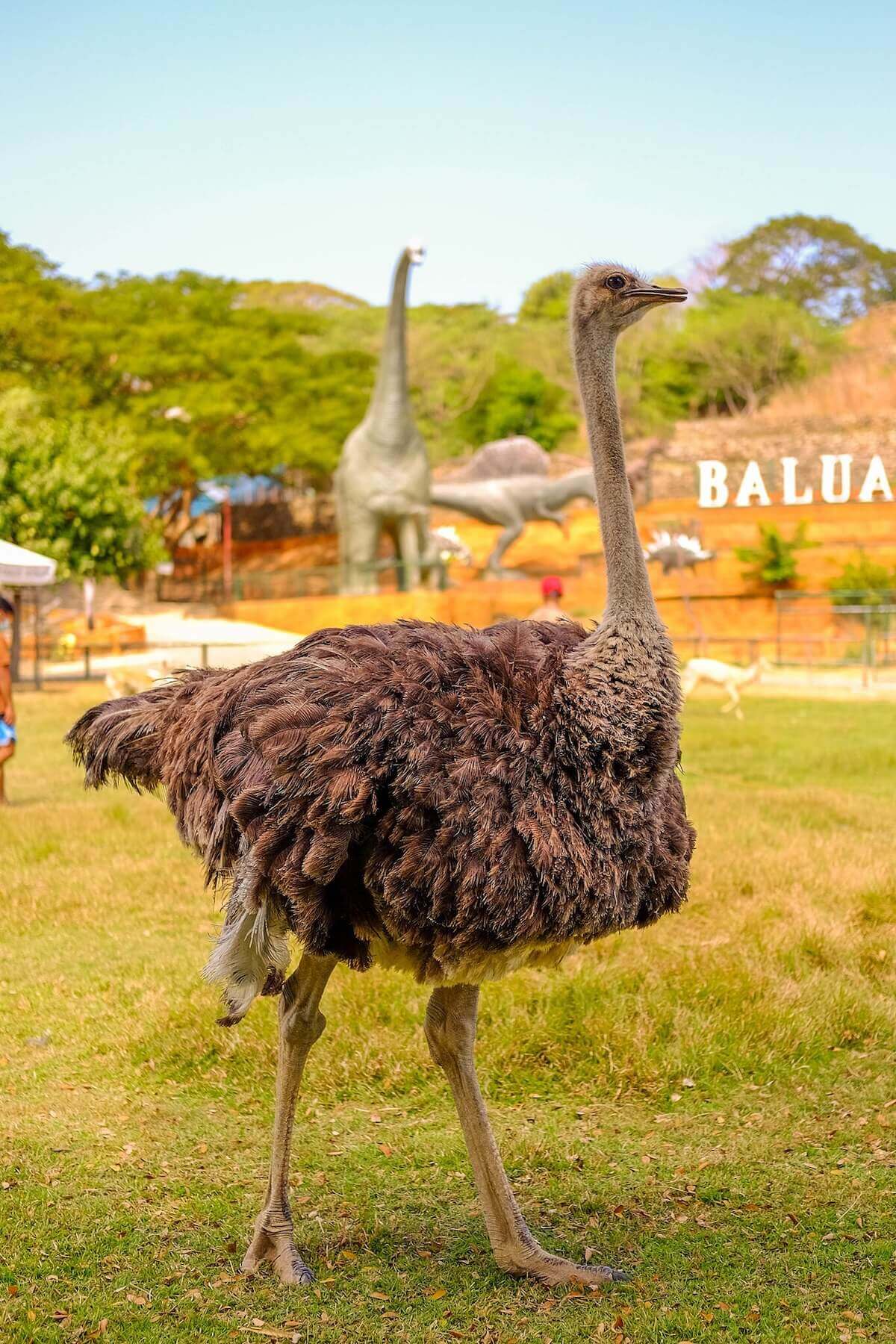 If you're looking for a family-friendly tourist destination in Vigan City, go to Baluarte Zoo. This zoological park in Vigan is the brainchild of businessman and former Ilocos Sur governor Chavit Singson.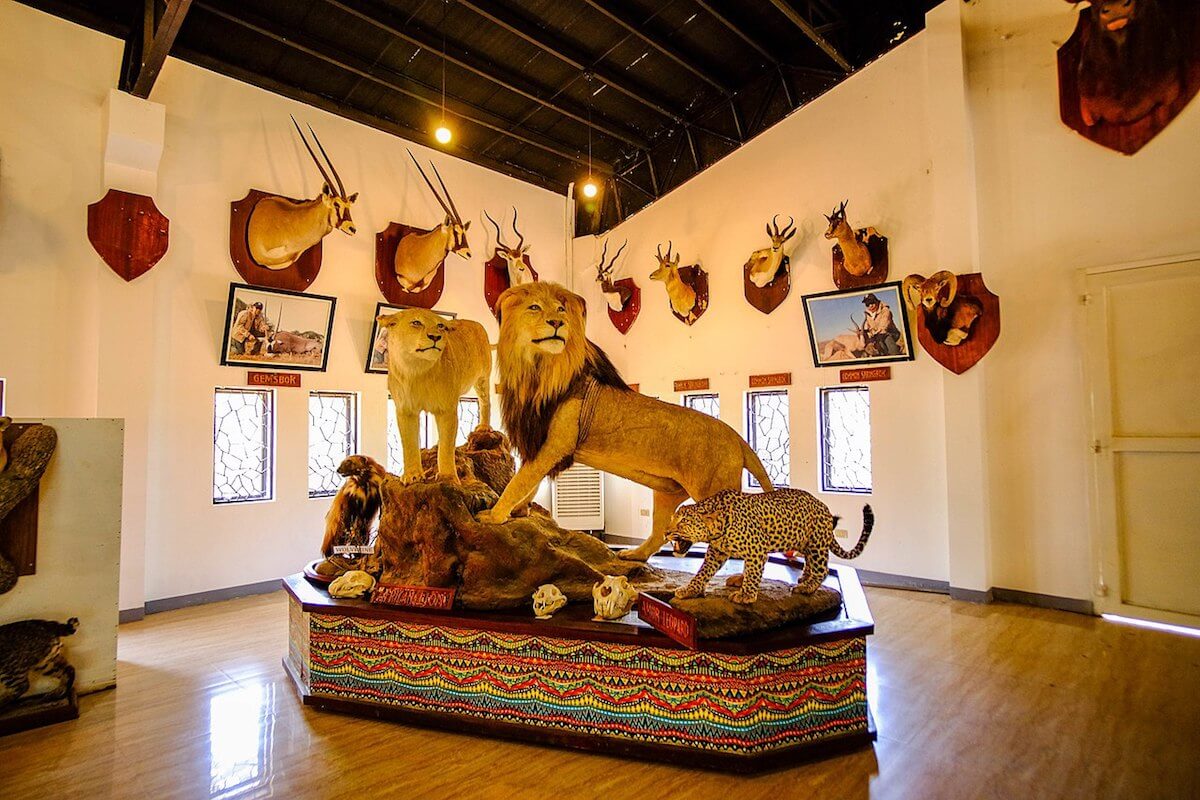 When we came here, we saw gigantic statues of dinosaurs as well as live wild animals including Bengal tigers and lions, snakes, and ostriches.
Baluarte Zoo also features a Safari Gallery where you'll see preserved remains of animals from around the world.
10. Mindoro Beach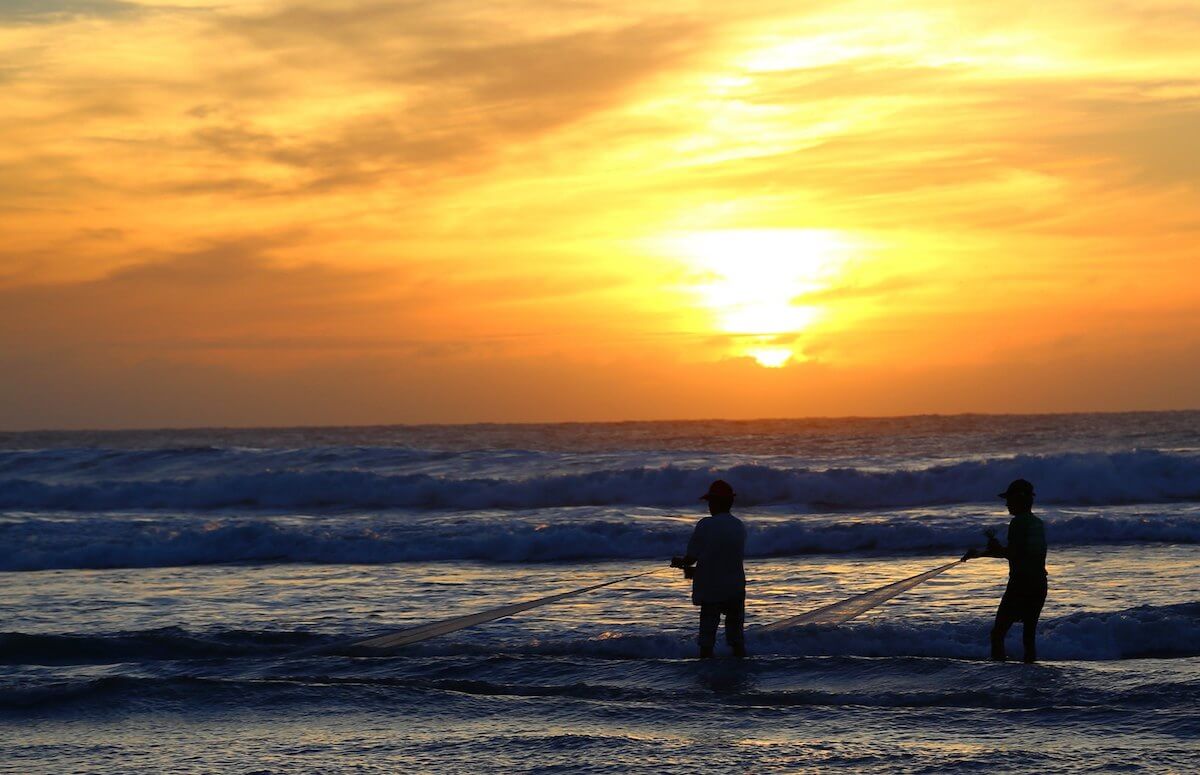 Do you know that there's actually a beach in Vigan? Yes, the historic city is not all cityscapes and ancient structures. Discover this underrated tourist attraction in Vigan about 15 minutes by tricycle from the city proper.
Here, you can frolic by the beach and wait for the stunning sunset. It sure looks like a great place to cap off your day in Vigan City.
These are just the icing on the cake of the many things to see and do in Vigan City. So, which of these attractions in Vigan will you add to your Ilocos itinerary?
After Vigan, Ilocos Sur, why not go up north and explore Ilocos Norte, too? We've rounded up some of the top Ilocos Norte attractions for you as well.
We hope you have fun on your Ilocos adventure just like we did!