Weekend Getaway to Apo Island, Dauin, Negros Oriental
Situated in the town of Dauin, Negros Oriental, Apo Island is one of the best diving and snorkeling destinations in the Philippines. Unfortunately, after the tropical storm Ondoy hit the province in 2009, many of its well-preserved corals and verdant marine life were destroyed. To those who have been to Apo Island before this great ordeal, lucky for you. It takes about 20 years before the coral reefs get back to its original beauty. 14 more years to go! (think positive!)
Despite this unfortunate event, there's still more to see and do in Apo Island.
1. Sunbathe at the white sandy beach of Apo Island Beach Resort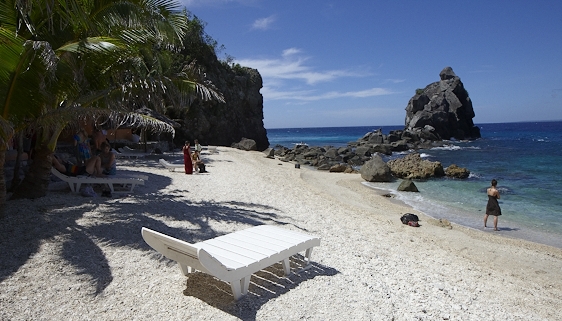 Image from apoislandresort.com
2. Snorkel at its crystal clear waters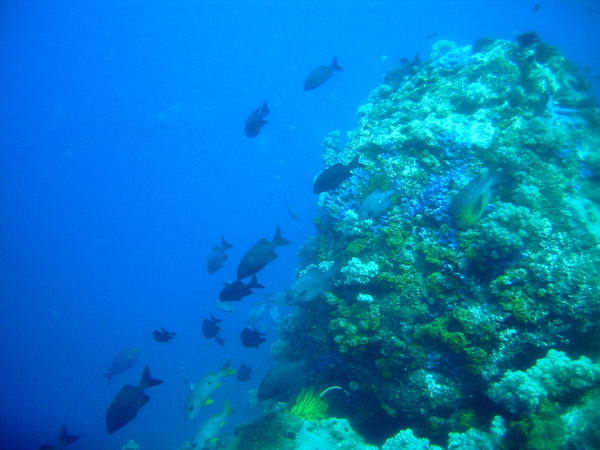 Image from apoislandresort.com
3. Swim with the cute pawikans (sea turtles)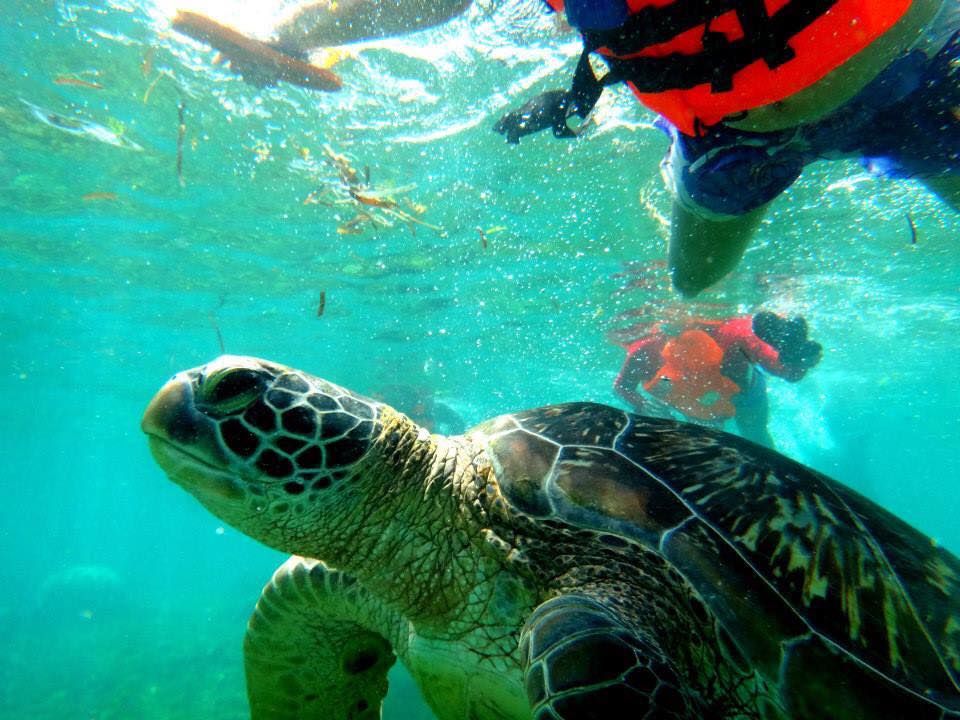 4. Enjoy the cool waters away from the shores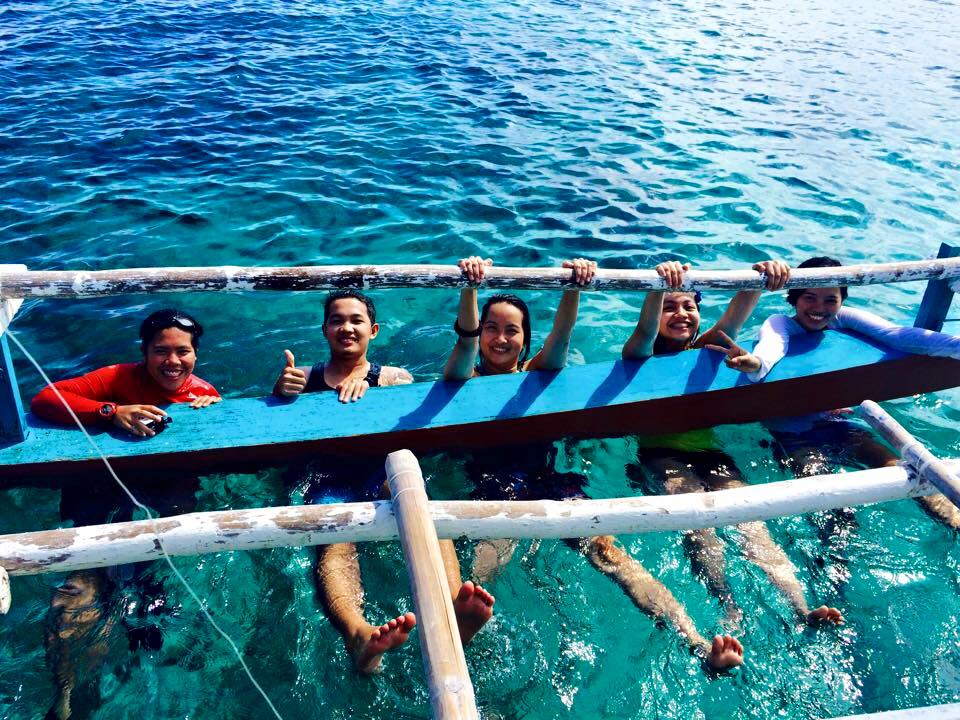 5. Marvel at the spectacular rock formations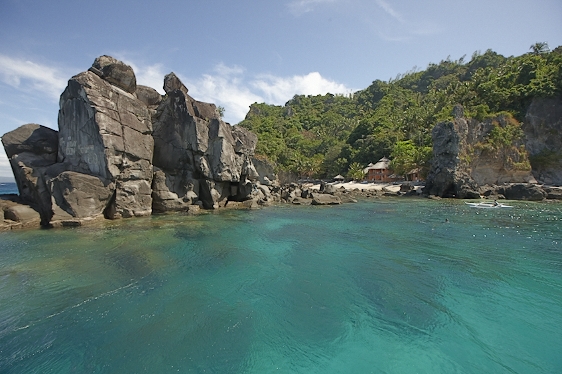 Image from apoislandresort.com
6. Cliff dive (if you dare)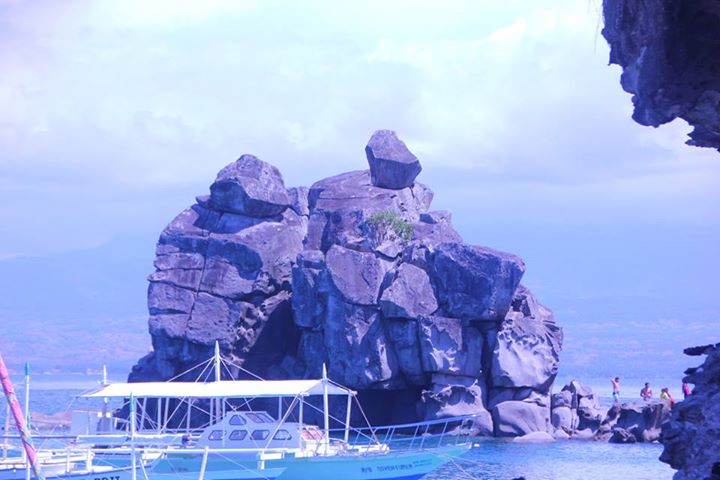 7. Trek your way to the light house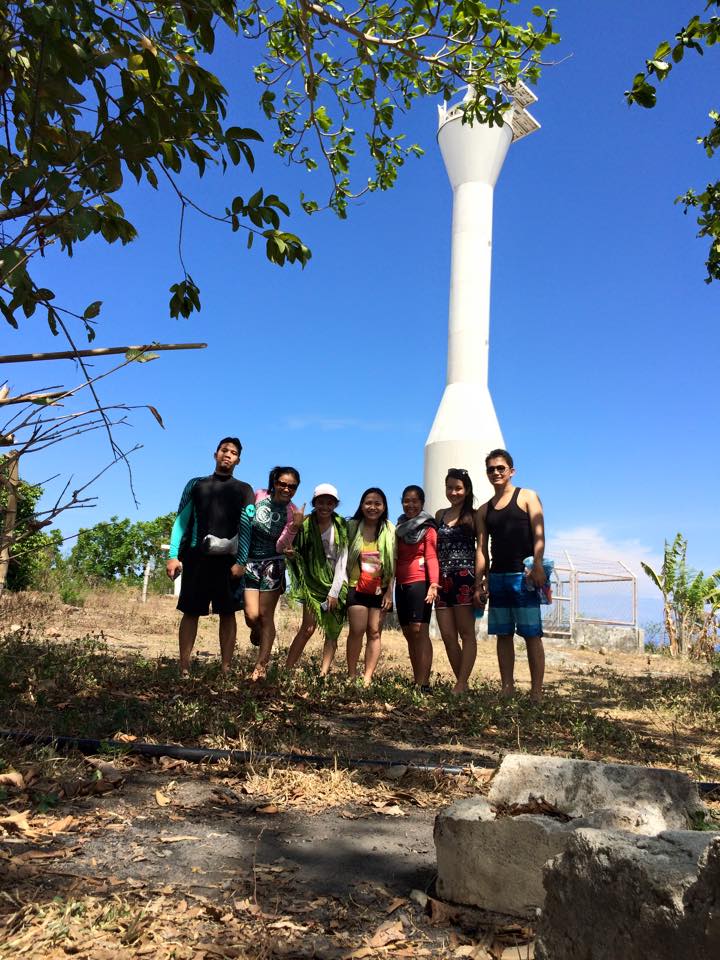 How to Get There:
Before reaching Apo Island, you must travel to Dumaguete City first. Here are several options for you to reach Dumaguete City.
By Airplane
From Manila or Cebu, you can take direct flights to Dumaguete via Cebu Pacific.
By Bus
Direct bus to Dumaguete
The easiest option is to take the direct bus from Cebu to Dumaguete via Ceres bus in South Bus Terminal. Be warned that during peak season (March – May), it's quite hard to get a seat.
Bato to Dumaguete
If you are not able to take the direct bus to Dumaguete, you can always take another bus that goes to Bato, Oslob via Ceres or Sunrays bus. Just tell the bus driver that you will get down in Lilo-an port where you can take a fast craft (15-min ride) or ferry (20-min ride) to Dumaguete. You can also go directly to Bato port and take the ferry (20-min ride) to Dumaguete.
Take note that travel time to Oslob is approximately 4 hours. You must reach Oslob not later than 8:00 PM as fast crafts and ferries usually have their last trips at 8:00 or 9:00 PM.
Bus – Php 150 – 185
Fast Craft – Php 62
Ferry – Php 70
By Boat
Another option is to take an overnight trip on a slow boat from Cebu to Dumaguete. You can check regular schedules here.
By Fast Craft
You can take OceanJet fast craft from Cebu to Dumaguete. Tavel time takes around 4 hours.
Travel Tip: Honestly, I would choose the bus since it is more fun looking through the window and watch the landscape rather than sitting on a boat with nothing to see. If you  opt to take the bus, I recommend you take the Ceres since their buses are more comfortable than other bus lines.
Reaching Dumaguete City
If you take the ferry or boat in Lilo-an port, you will disembark in Sibulan Terminal, few kilometers away from Dumaguete City. You can just take a pedicab (15-min ride) that costs you around Php 10-20 per head.
Getting around Dumaguete is quite easy. You can just a hail a pedicab anytime and tell the driver where you want to go. Every ride costs only Php 8.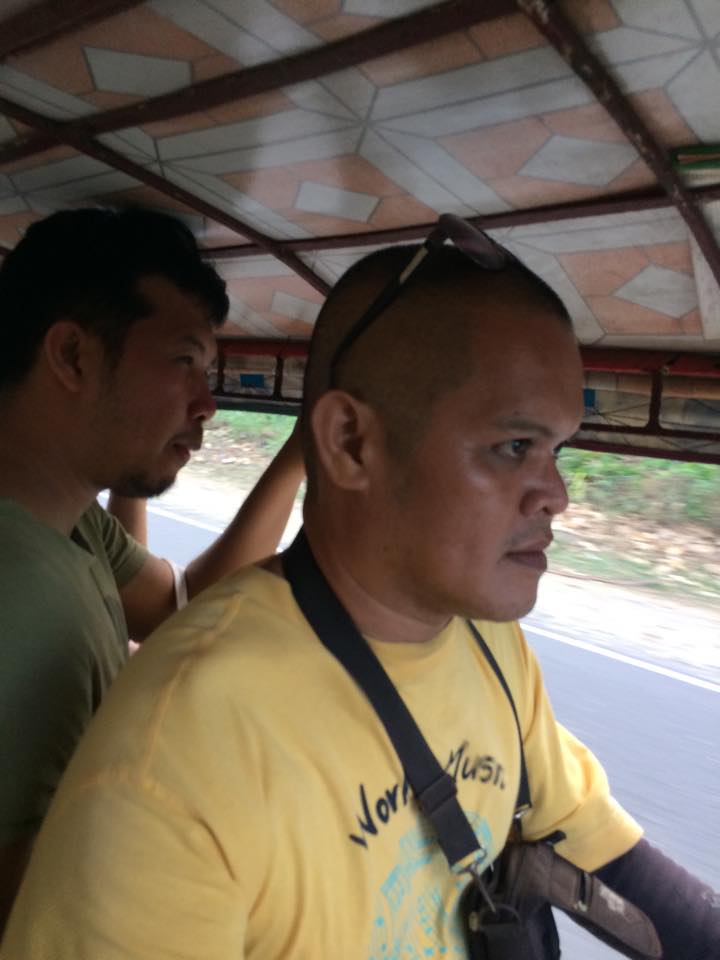 Our friendly and street smart pedicab driver, Eduardo Fontanella. For tours, you can contact him with this number: (0926) 984 6430
If you are looking for a place to stay in Dumaguete, there are a lot of inns which are quite affordable. Since all inns were fully booked when we arrived, we were left with no choice but to stay in a high-end hotel: Hotel Essencia. The place is clean, the rooms are luxurious and spacious and the mini bar is really cheap.
Standard – Php 1,500 for 2
Deluxe – Php 1,800 for 2
Family – Php 2,400 for 3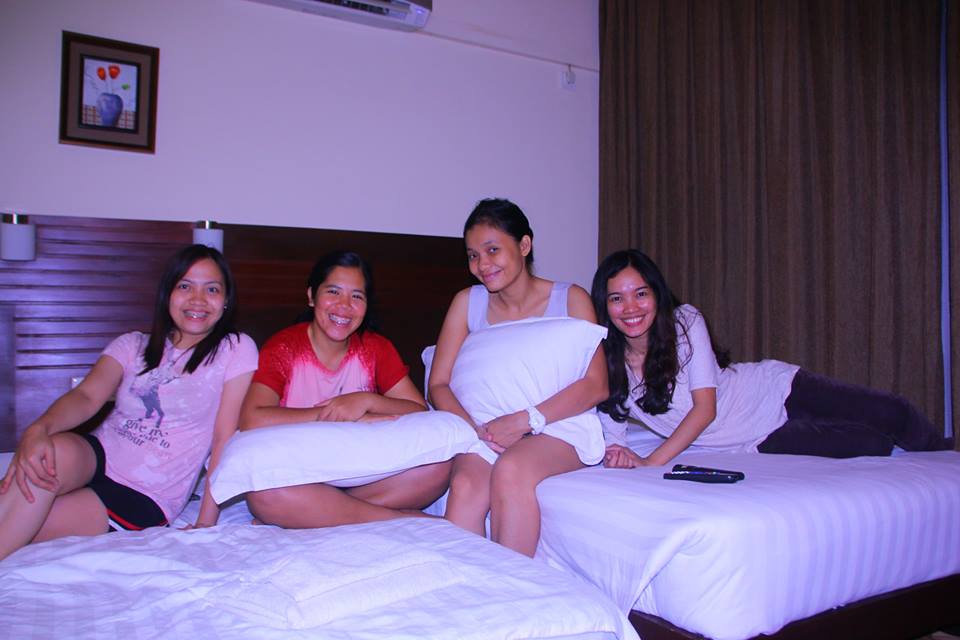 Rose, Lanai, Cham and Jedah inside a standard room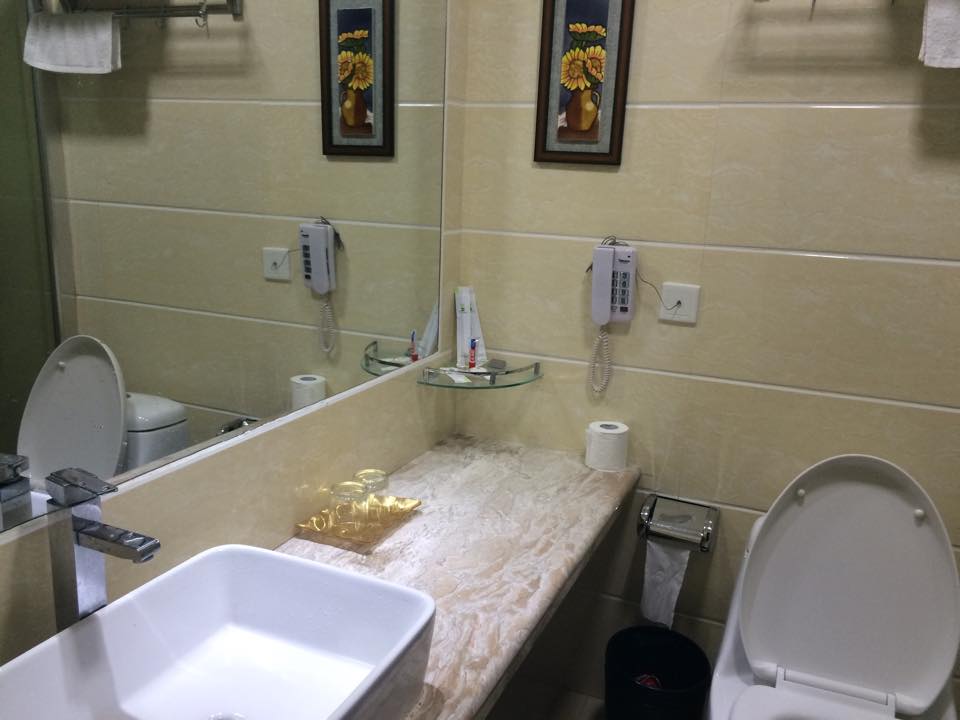 Clean and comfy comfort room
Dumaguete City to Apo Island
From Dumaguete City to Apo Island, you need to travel around 30 km to Malatapay Zamboangita, where you can take a pump boat to Apo Island.
There are 3 options to get to Malatapay. You can take the pedicab, Ceres bus or a multicab.
Pedicab – Php 300-400 / one-way trip
Ceres – Php 25 / person
Multicab – Php 29
Multicab: Dumaguete City –> Dauin Public Market –> Malatapay Public Market
Hotel Nicanor to Bellfry Tower = Php 8
Bellfry Tower to Dauin Public Market = Php 13
Dauin Public Market to Malatapay Public Market = Php 8
Travel Tip: The pedicab will take you directly to the pump boat port. It's the most convenient but the most expensive. The bus will only drop you off at the highway so you'd have to walk a few meters to the port. It's cheaper but you'd have to wait for buses to pass by and this will take some time. The multicab / jeepney is also hassle because you'd have to transfer from one multicab to the other. It's time consuming and not very convenient.
Pump Boat Fees:
Php 2,000 – maximum of 4 pax
Php 3,000 – maximum of 8 pax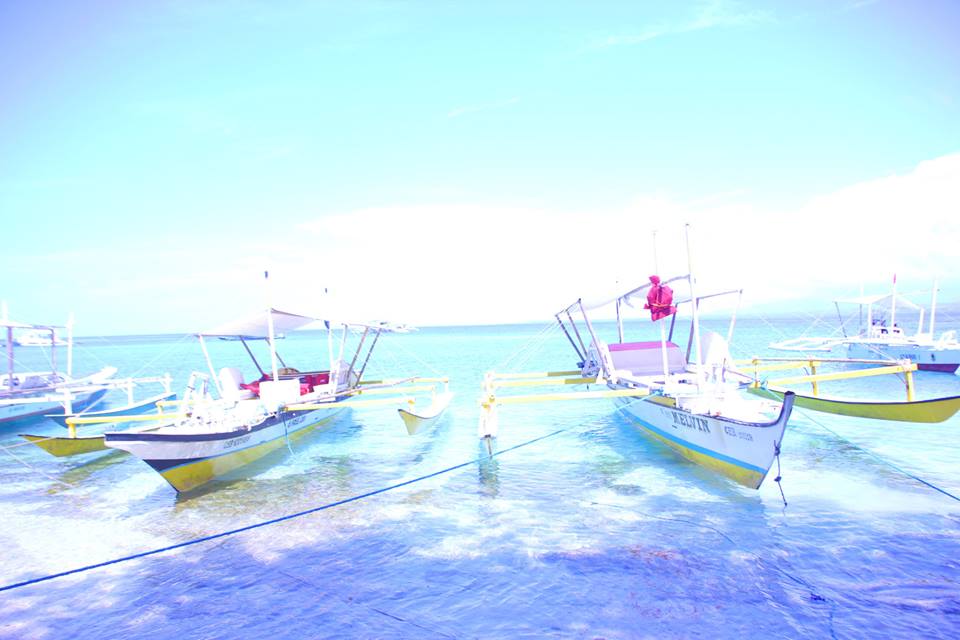 Once you reach Apo Island, you will have to pay some island fees:
Entrance = Php 100 if you live outside Dumaguete, Php 25 for locals
Guide = Php 300 good for 4 pax
Life Vest = Php 100
Snorkeling Gear = Php 100
Cottage = Php 300
Wait there's more! You can actually skip some of the fees. Life vests are not really mandatory and you can use your own snorkeling gear. The guide is not required. You can also skip the cottage if you can find a place to eat. Basically, the entrance fee is the only mandatory fee you need to pay. However, if you care about the livelihood of the people in Apo Island, it doesn't hurt to avail of their services.
My friends and I were lucky enough to befriend two locals, Michelle and Precious. Thanks to them, we were able to save a lot on this quick summer getaway to Apo Island.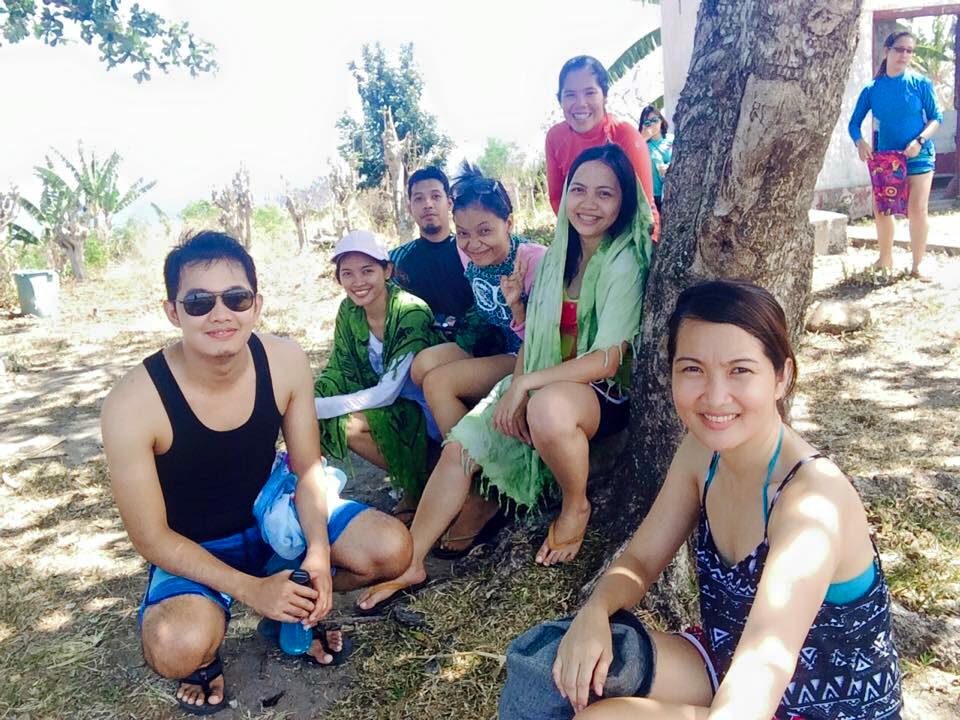 After the exhausting trek to the light house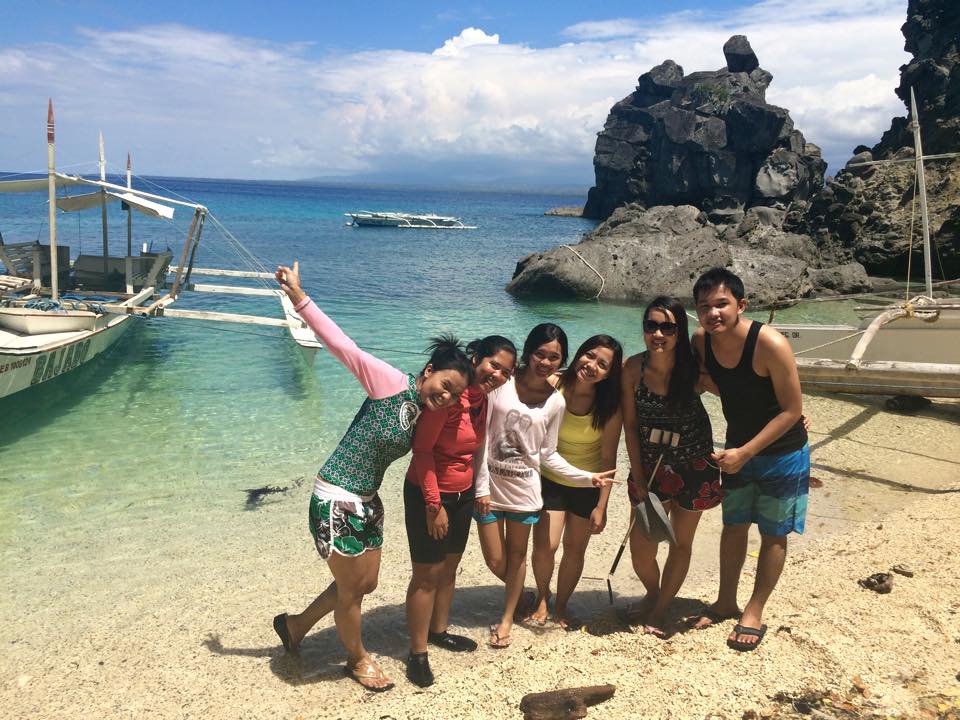 If you find this Apo Island guide useful, please share it with your friends! 🙂