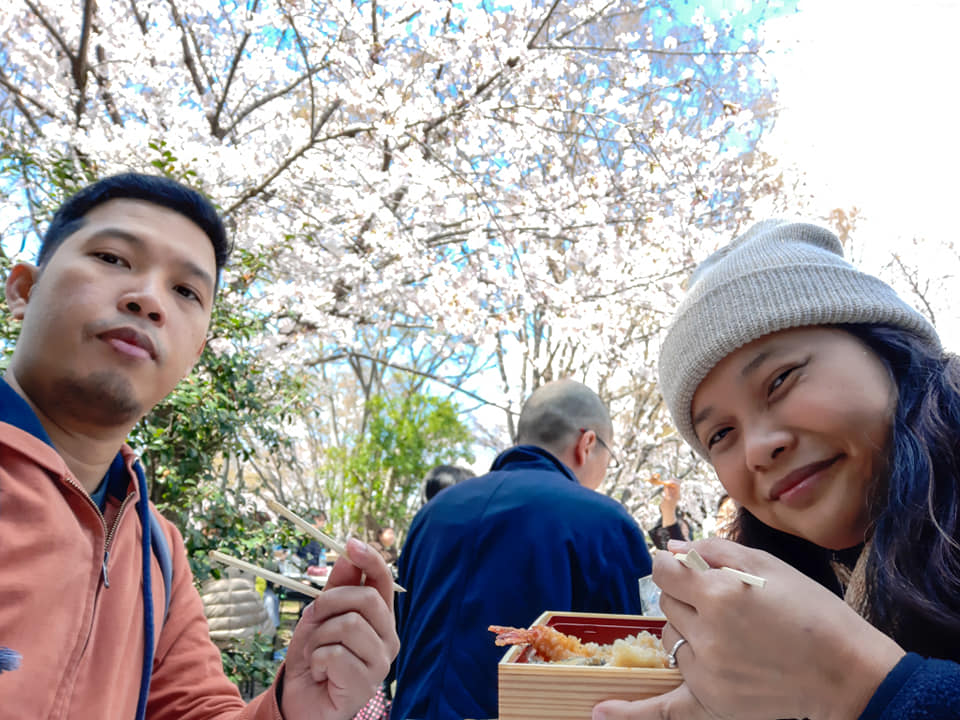 What to Eat in Japan: 10 of Our Japanese Food Favourites
Japan is no doubt a heaven for foodies and sweet tooths. It seems that the Japanese practice of perfection is also evident in their food. We were surprised that even the Japanese food and snacks at 7-Eleven are that good. Some must-try food in Japan could blow a hole in your wallet, but they are worth the splurge. Here's a list of what to eat in Japan — from Japanese food staples to street food and desserts. Get ready to drool!
Also read: Japan Visa Requirements for Filipinos: How I Got Approved in 5 Steps


Japanese food staples
1. Ramen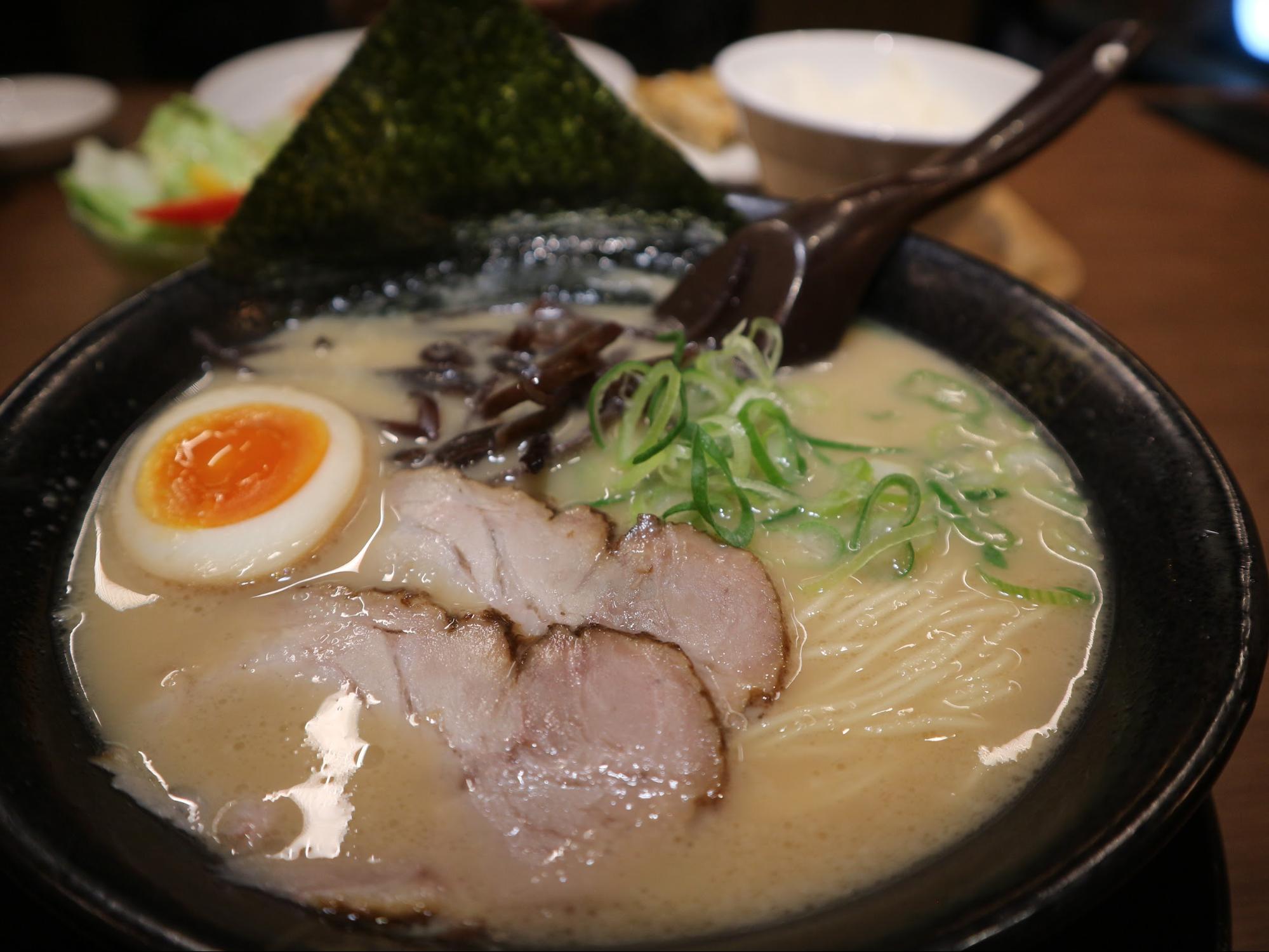 We're huge fans of ramen, hence our first order of business was to taste authentic ramen! Ippudo and Ramen Nagi are already in the Philippines, so we wanted try out some other ramen in Japan.
You can find ramen everywhere in Japan. However, not all ramen are equal, so choose wisely. We tried many different brands of ramen in Japan. These include Fuji Ichiban Ramen in Nagoya, Kyoto Ramen Kairikiya in Kyoto, Ichiran Ramen in Osaka, and Tokyo Base in Tokyo. But our favourite of all? Well, it's in the photo above.
Our recommendation: Fuji Ichiban Ramen
Address: Nishiki, 3 Chome−13−10 シャイン錦ビル1F, Naka Ward, 〒460-0003 Aichi, Nagoya
2. Tsukemen (dipping ramen)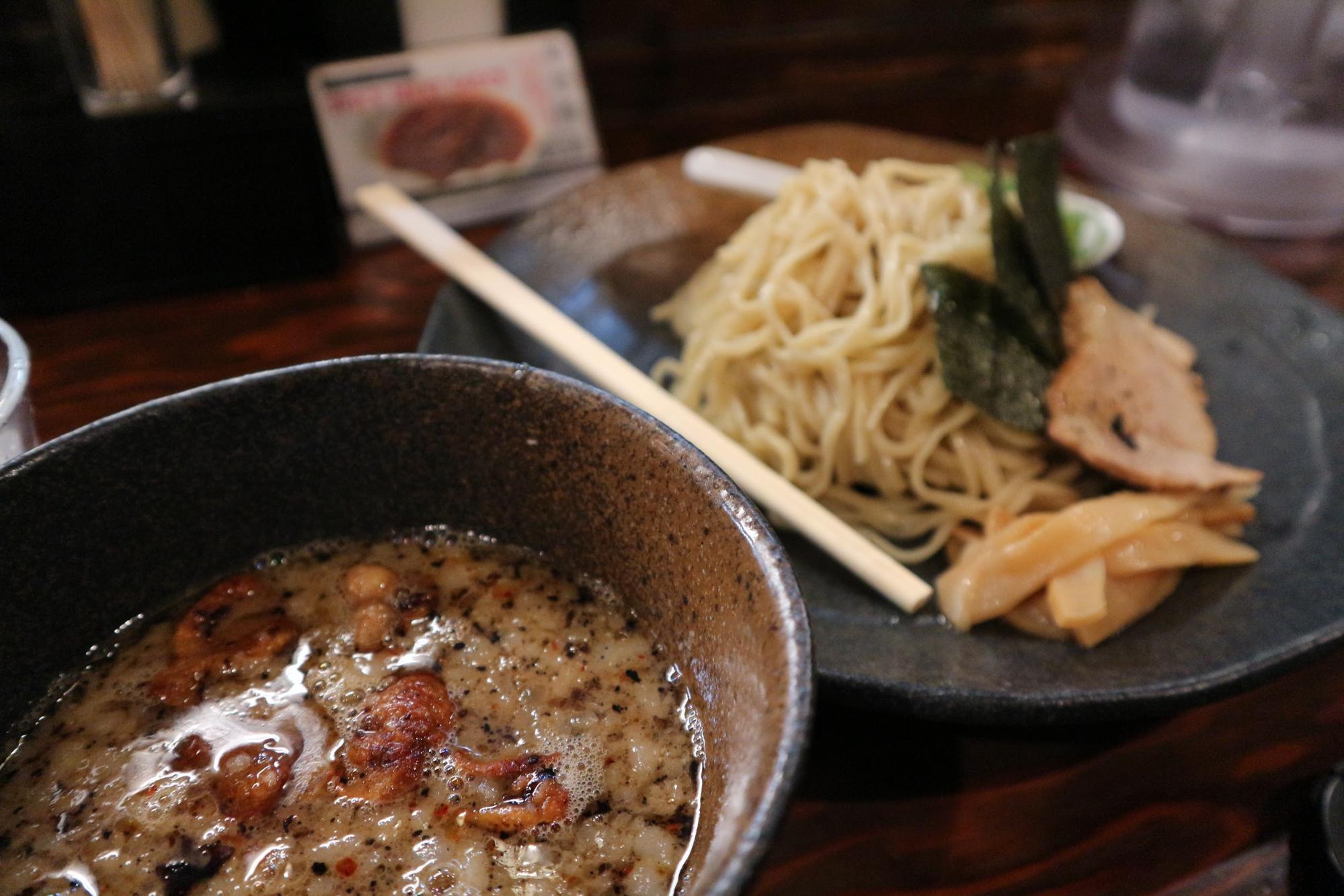 After savouring all sorts of ramen, you might want to try tsukemen (dipping ramen) for a change. Technically, it is still a kind of ramen, but you eat it differently by dipping the ramen. Also, the broth is thicker and savoury than the normal ramen broth.
Our recommendation: Tatsunoya Shinjuku Otakibashidori
Address: 7-4-5 Nishishinjuku | Fujino Bldg. 1F, Shinjuku 160-0023, Tokyo
3. Yakiniku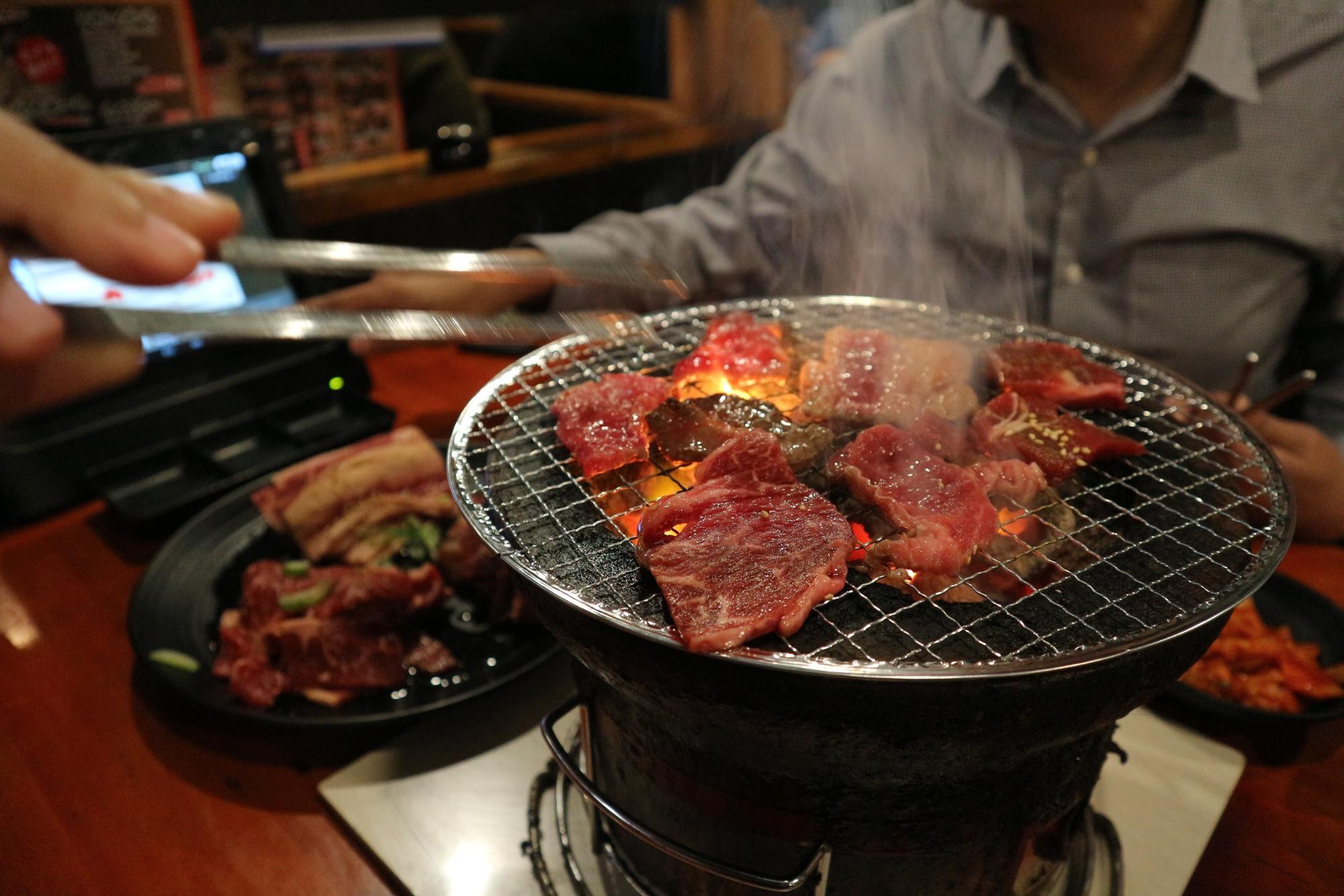 Yakiniku or grilled meat was a bit expensive for us. Luckily, our good friend treated us to this Yakiniku restaurant only locals know about. We were so full and satisfied! The freshness of the meat in Japan is really noteworthy. Arigato, Jurom Natad!
Our recommendation: Anan
Address: フェスタビル 2F 144-48 Shimohirama, Saiwai-ku, Kawasaki, Kanagawa 212-0053
4. Udon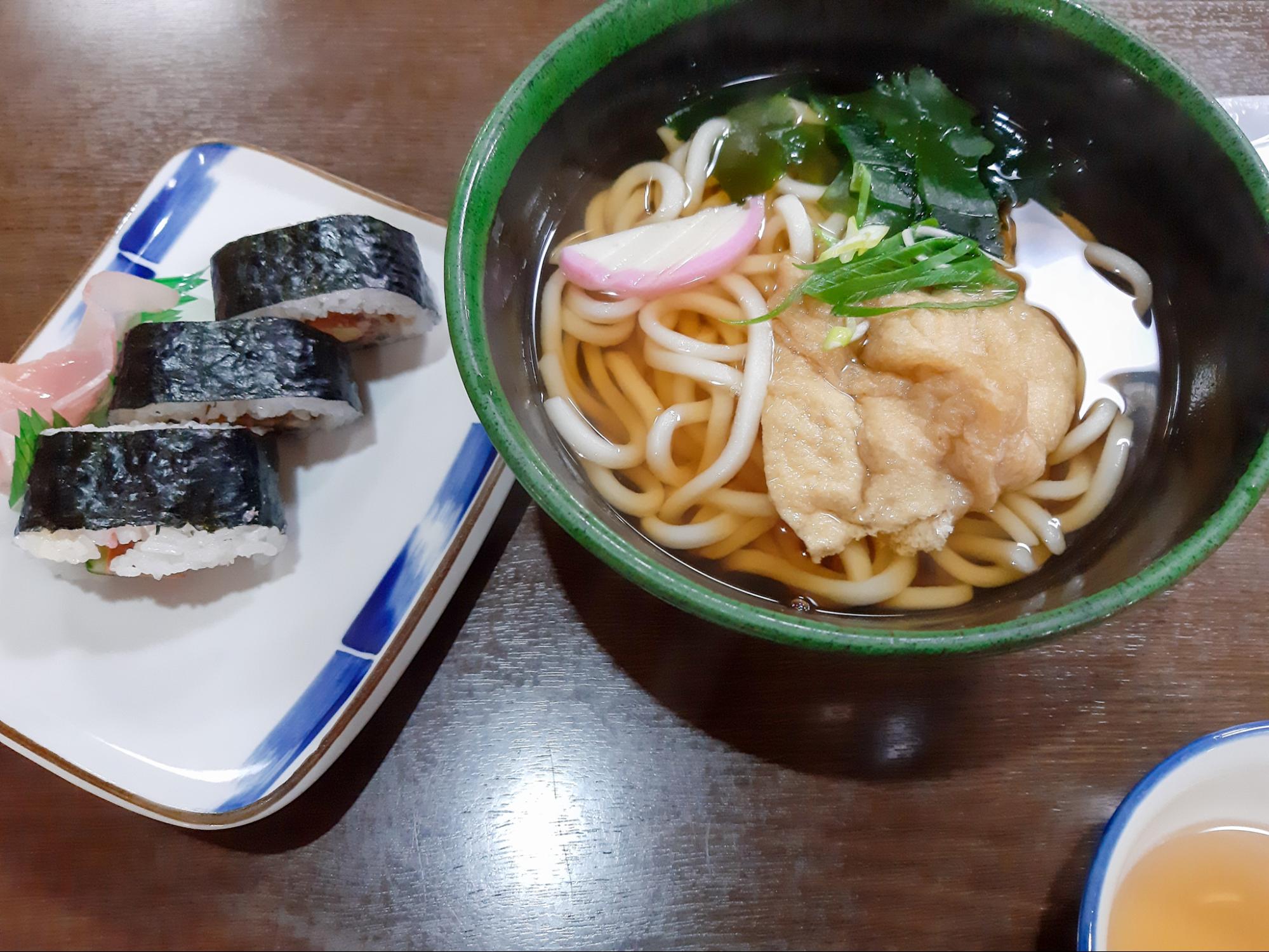 The thick udon noodles were not appealing to us initially. But since we were already in Japan, might as well try it. Thankfully, we were not disappointed. This is what we like about Japan. Even though some of the food are not appealing at first, they taste better than they look! We paired our udon with maki, and enjoyed a pretty good combo.
Our recommendation: We tried this combo meal in a local restaurant near Fushimi Inari Taisha
Address: 68 Fukakusa Yabunouchicho, Fushimi Ward, Kyoto, 612-0882
5. Tendon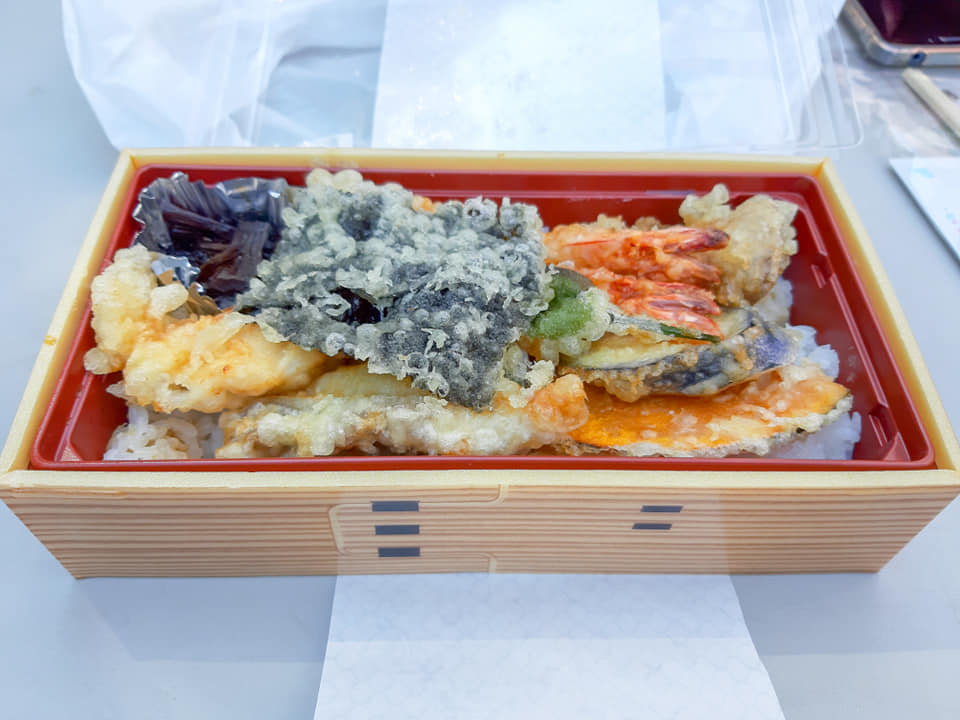 Tendon is basically tempura on a bowl of rice. This is a simple Japanese food usually stored in a bento box. We had this yummy tendon in Kinshachi Yokocho Gourmet Town outside Nagoya Castle. We were so hungry that time that we had to eat hurriedly under the cherry blossoms. Quite memorable and romantic, we'd say.
Our recommendation: Kinshachi Yokocho Gourmet Town
Address: 1-chōme-2-2 Sannomaru, Naka-ku, Nagoya, Aichi 460-0001
6. Unagi (grilled eel)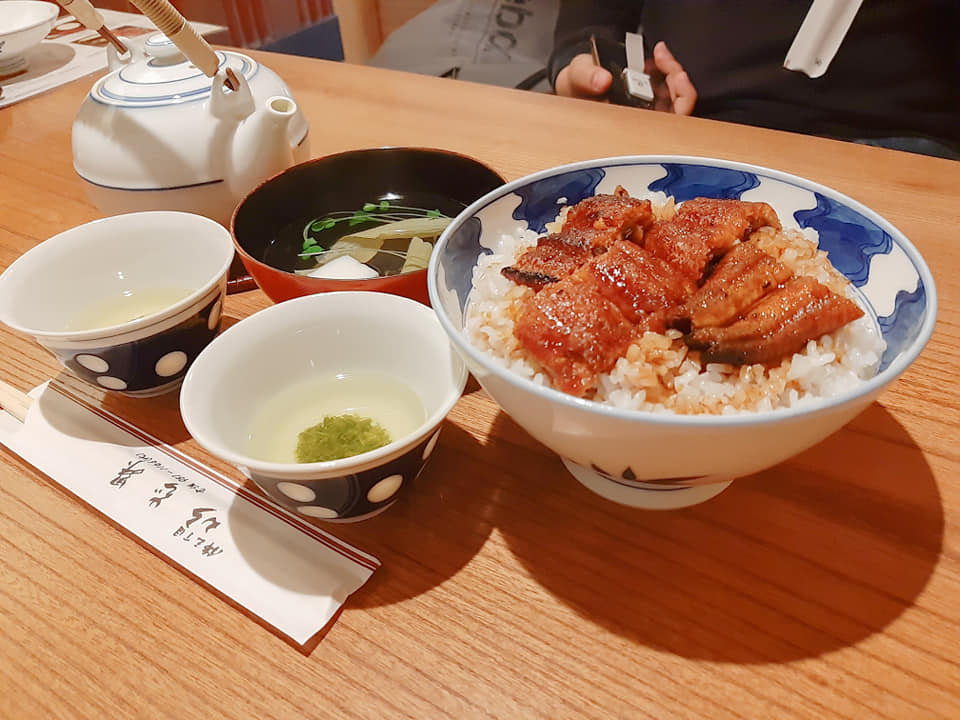 Who would have thought that an eel could taste this good? There are different ways to present and eat unagi. Most people would recommend hitsumabushi (served in four bowls). However, we only tried the donburi (rice bowl) because the description was not that complicated. We did not understand the difference that time until we Googled it.
Our recommendation: Ibashou (錦三丁目 いば昇)
Address: 3 Chome-13-22 Nishiki, Naka Ward, Nagoya, Aichi 460-0003
Tip: If you want to explore the food scene in Nagoya, we would suggest that you stay at Hotel Vista Nagoya Nishiki. It is also close to a lot of restaurants and convenience stores.
Japanese street food
7. Takoyaki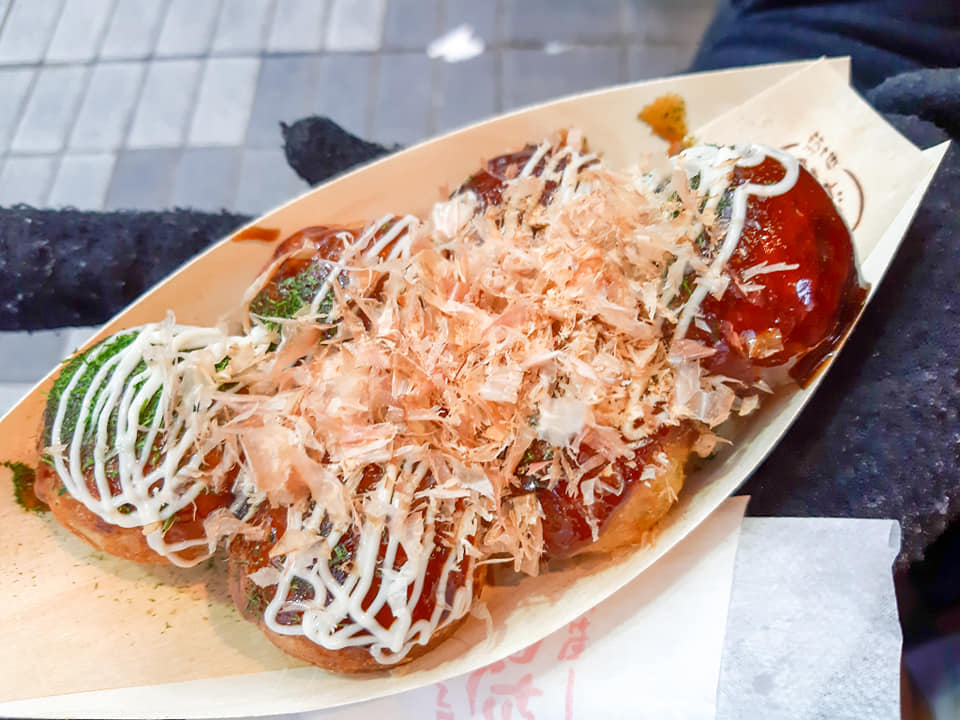 Takoyaki is a famous Japanese street food you can find almost everywhere in Japan. They are molded into small batter balls filled with octopus and other spices like ginger and onions. The balls are topped with mayonnaise and seaweed flakes.
Our recommendation: Gindaco Takoyaki
Address: Osu Shopping District in Nagoya, but it can be found almost everywhere in Japan
8. Gyoza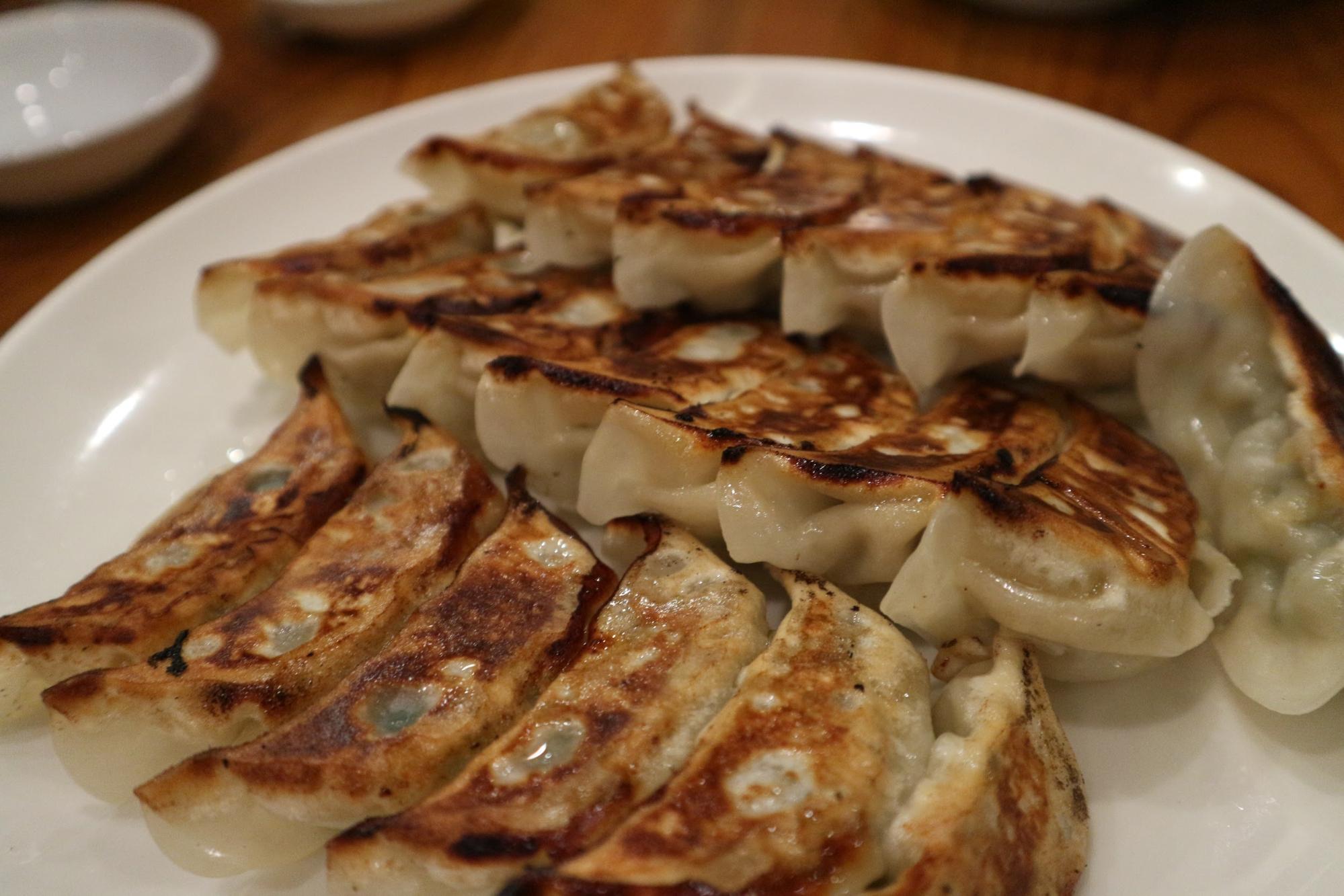 Gyozas are dumplings usually filled with minced pork and vegetables. This Japanese street food is common, but not all of them are equal. Thanks to our friend again who recommended this famous gyoza restaurant in Shinjuku. Many people tag it as the "best gyoza in the world!", so be prepared for the long queue.
Our recommendation: Gyozanofukuho
Address: 2-8-6 Shinjuku | Kdx Shinjuku 286 Bldg. 1F, Shinjuku 160-0022, Tokyo
Japanese desserts
9. Fluffy pancakes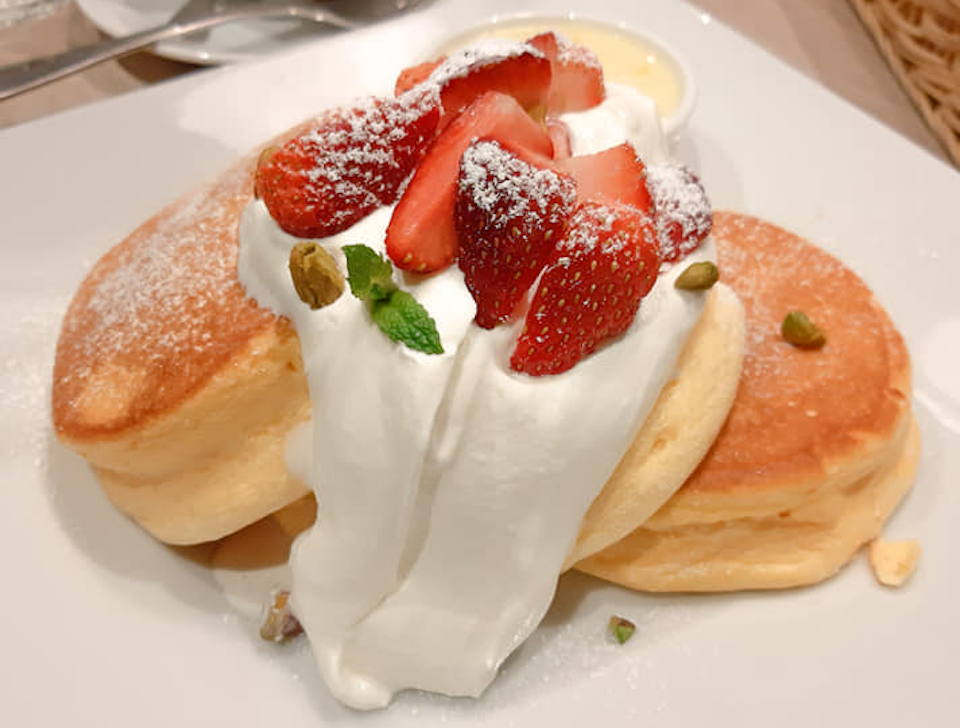 Aptly named A Happy Pancake, this Japanese dessert will leave you smiling throughout the day. Aside from being IG-worthy, these fluffy Japanese desserts will satisfy every sweet tooth's cravings. We recommend the strawberry pancake which has additional cheese fondue complementing the pancake's sweetness. Thanks to our friend Paula Sadaya for this delightful treat.
Our recommendation: A Happy Pancake
Address: Shinjuku Moliere Bldg. B2F, 3-33-10 Shinjuku, Tokyo
10. Japanese shortcakes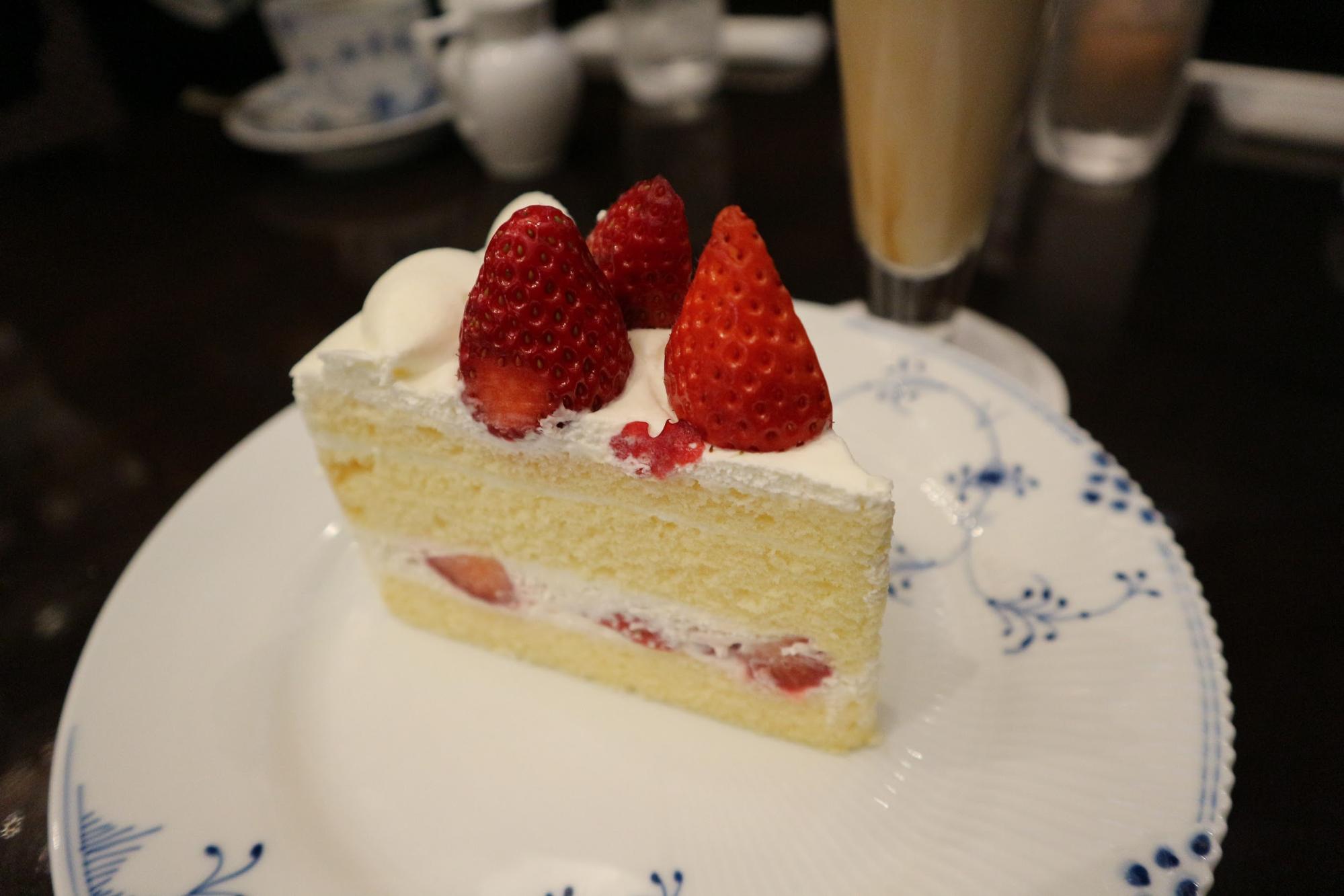 To put it simply, this is the best cake we have ever tasted! The cake was perfect — not too moist, not too dry, and not too sweet. You may pick cakes with fresh fruit toppings like this strawberry shortcake that we ordered. No words could describe how delicious this was. We highly recommend that you try it, so you be the judge.
Our recommendation: Tsubakiya Cafe
Address: Lazona Kawasaki Plaza, 72-1 Horikawacho, Saiwai Ward, Kawasaki, Kanagawa 212-0013
You might be wondering why there is no sushi in the list. Unfortunately, both of us are not fond of sushi so we were not sure if we could finish off a serving. We will reserve that experience once we travel with someone who likes it, so we won't waste anything. We don't want to disrespect this legendary Japanese food and craft. So that is definitely another reason to go back to Japan!
Did we miss your favourite Japanese food? Hit us up on Facebook, Instagram or Twitter.