Cebu Airport Guide 2023: Terminals, Airlines, Facilities & More!
As Cebuano locals, we couldn't be prouder of our world-class Mactan-Cebu International Airport (MCIA). In fact, MCIA Terminal 2 won the 2019 World Architecture Festival (WAF) award for the category: "Completed Buildings: Transport", beating Singapore's Jewel Changi.
Mactan Cebu International Airport in Lapu-Lapu City, Cebu is a major transport hub and the Philippines' second busiest airport after Ninoy Aquino International Airport (NAIA) in Manila. If you are visiting the top tourist spots in Cebu and other destinations in the Visayas region including Bohol, Siquijor, Negros, and Leyte, you can fly to MCIA as a jump-off point.
Let us show you around Mactan Cebu International Airport and what to expect as soon as you land here.
Cebu airport transfers
The airport is accessible by different modes of transport.
Taxi – There are white and yellow taxis right outside the airport terminals.
Bus – You can hop on the myBus, which takes you to SM City Cebu and vice versa with several stops in Lapu-Lapu City, Mandaue City, and Cebu City. Regular fare is ₱50. Refer to MCIA's MyBus guide for more information on routes and schedules.
Ride-hailing app – You can also book a ride on Grab, Angkas, Joyride, and Maxim if you want to travel faster.
Cebu airport terminals
Previously, there was only one terminal at Cebu airport which caters to both domestic and international flights. On 1 July 2018, MCIA Terminal 2 started operations with a capacity of eight million passengers every year. Today, Terminal 1 operates for domestic flights, and Terminal 2 for international flights.
Tip: There is a premium airport bus allowing passengers to travel between MCIA Terminal 1 and Terminal 2. This shuttle service is free and available 24/7 with a 15-minute interval. You will need to get a shuttle coupon from the arrival transfer desk and give it to the bus dispatcher upon riding the bus.
Terminal 1 for domestic flights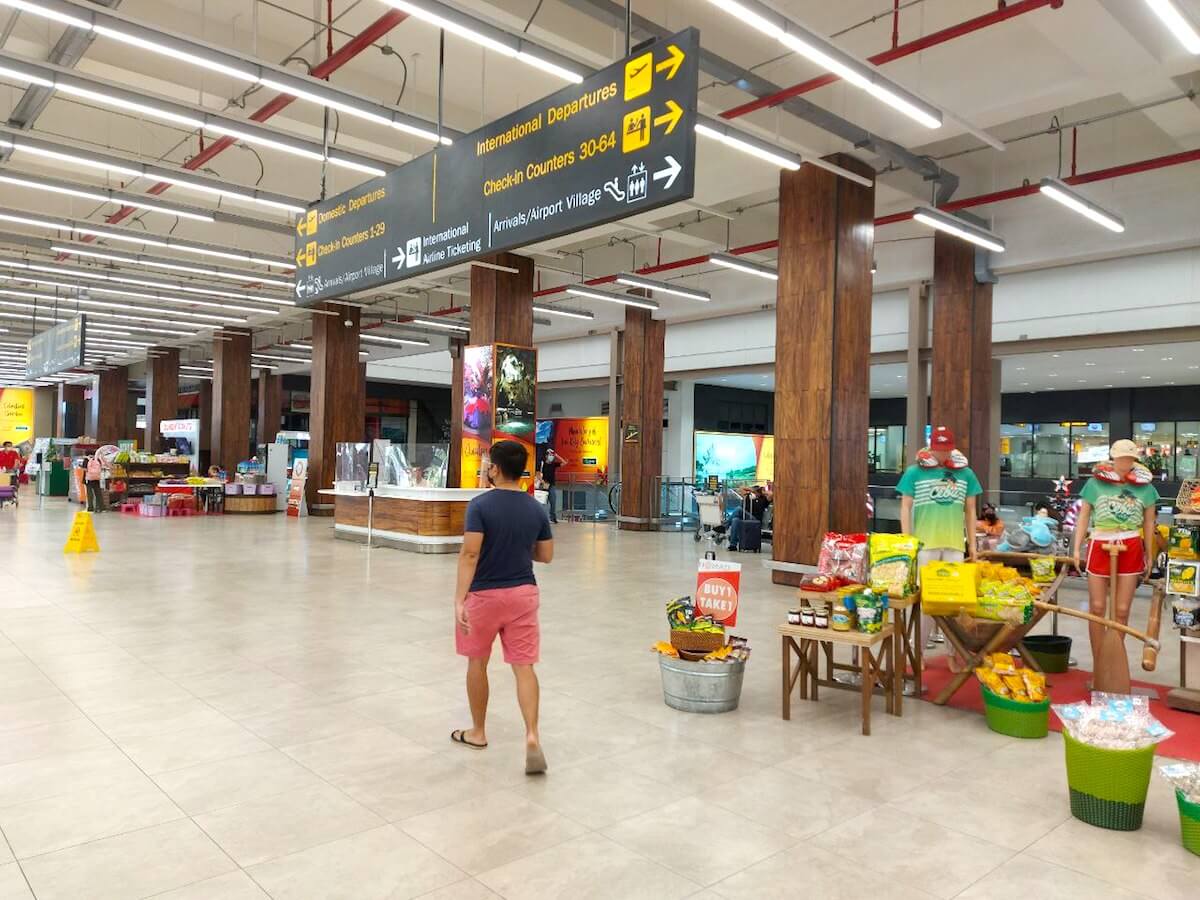 Built in 1990, MCIA Terminal 1 has since been renovated and expanded to accommodate domestic passengers. Here are some of the local destinations you can fly to via Terminal 1:
Luzon:
Manila
Baguio
Busuanga (Coron)
Clark
El Nido (Palawan)
Puerto Princesa (Palawan)
Laoag
Legazpi
Masbate
Naga
Pagadian
Visayas:
Bacolod
Bohol
Caticlan (Boracay)
Calbayog
Dumaguete
Iloilo
Kalibo
Tacloban
Mindanao:
Butuan
Cagayan de Oro
Camiguin
Cotabato
Davao
Dipolog
General Santos
Ozamiz
Pagadian
Siargao
Surigao
Zamboanga
Terminal 2 for international flights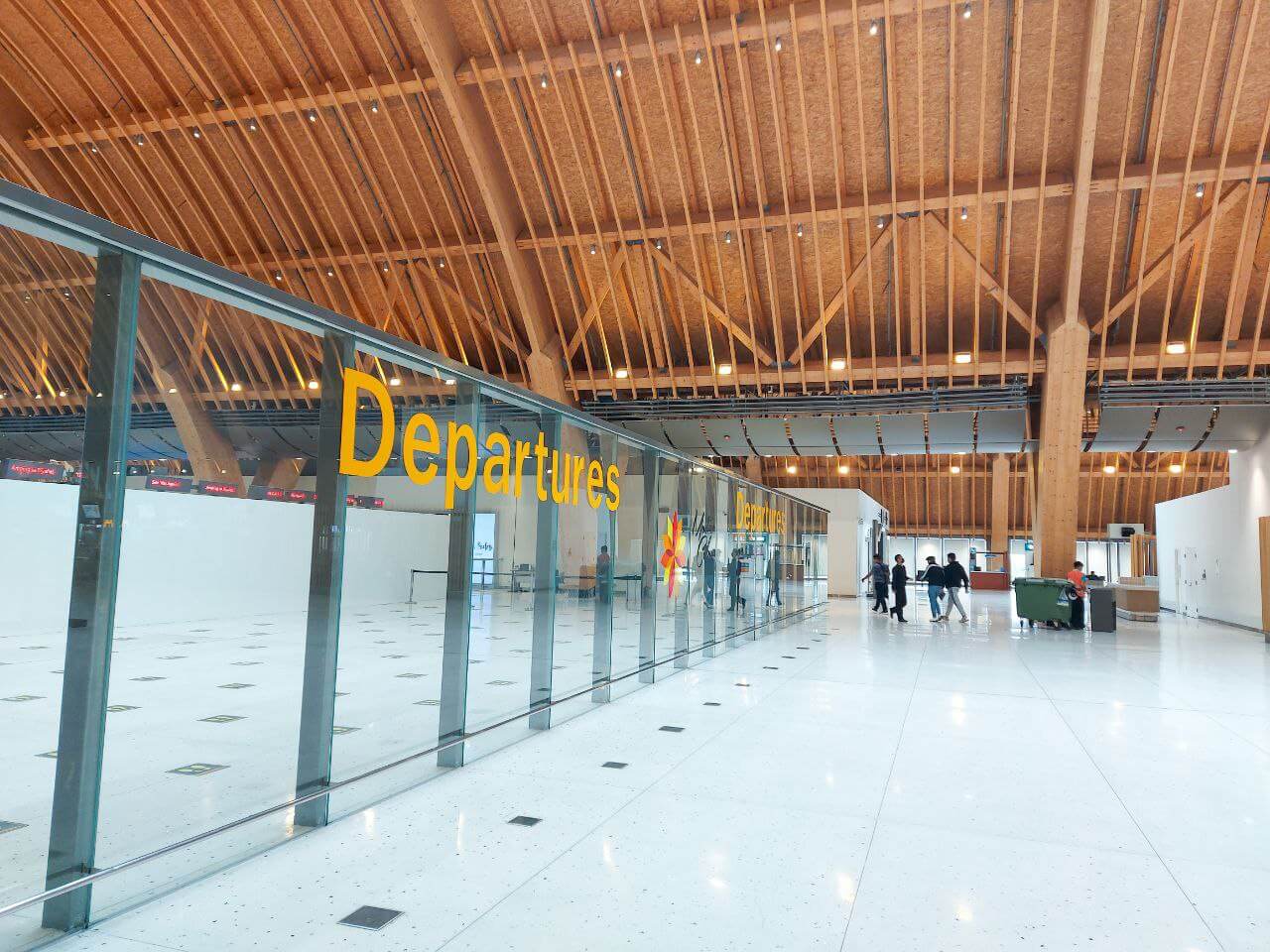 Opened in 2018, MCIA Terminal 2 serves international flights. Here are some of the international destinations you can fly to via Terminal 2:
Doha, Qatar
Dubai, UAE
Hong Kong
Macau
Bangkok, Thailand
Busan, South Korea
Incheon, South Korea
Kuala Lumpur, Malaysia
Taipei, Taiwan
Tokyo, Japan
Shanghai, China (starting 15 July 2023)
Singapore
Airlines flying to and from Mactan-Cebu International Airport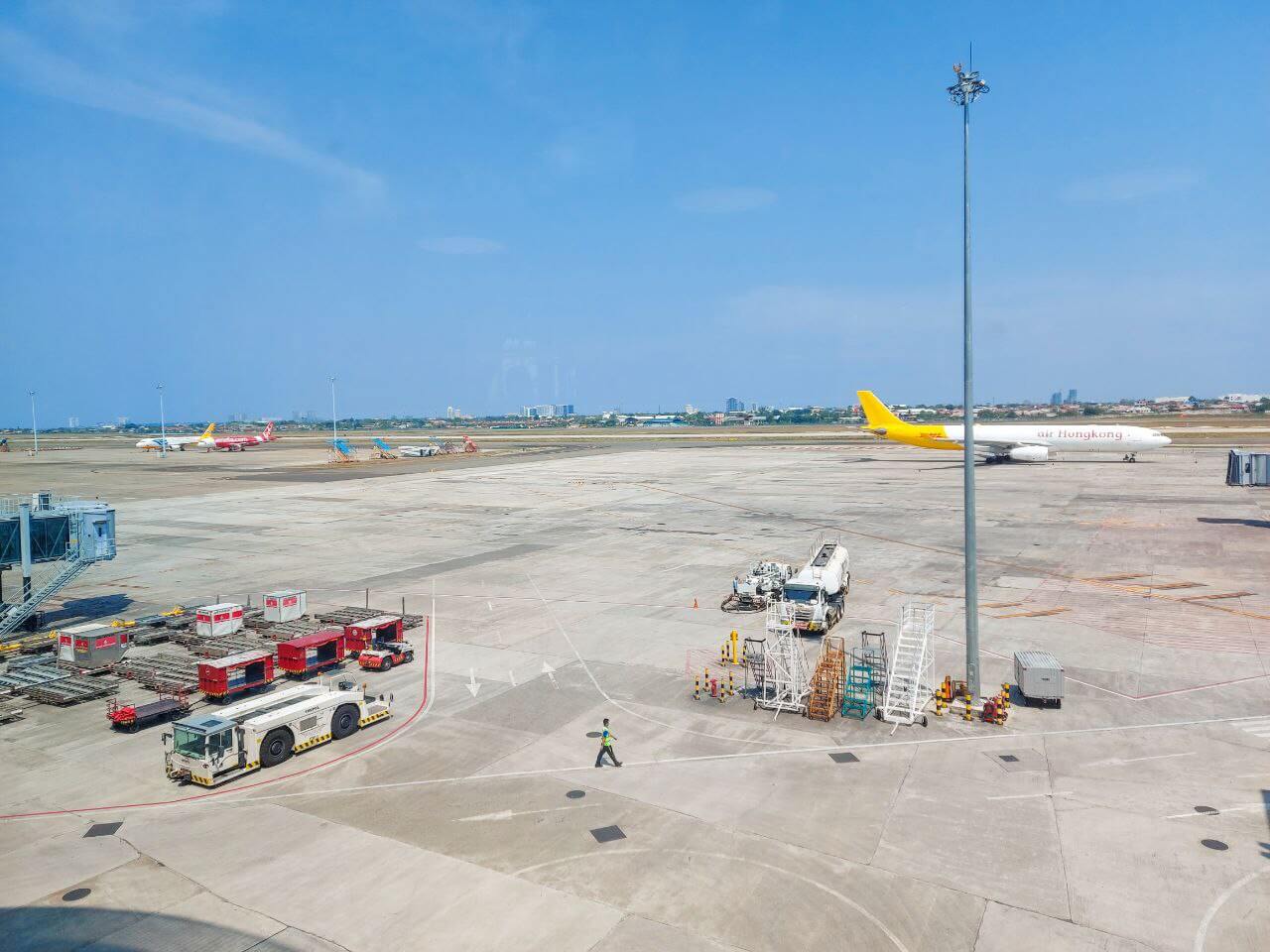 Here's a list of airlines that fly to and depart from Mactan-Cebu International Airport. Don't forget to check the respective airlines' websites for more flight information.
Domestic airlines
AirAsia
AirSWIFT
Cebu Pacific
Philippine Airlines
*Do note that Cebu Pacific, AirAsia, and Philippine Airlines also have international flights.
International airlines
Asiana Airlines
Cathay Pacific
China Airlines
China Eastern Airlines
Emirates
EVA Air
Jeju Air
Jin Air
Korean Air
Qatar Airways
Scoot
Singapore Airlines
Starlux Airlines
Turkish Airlines
T'way Air
Cebu Mactan airport restaurants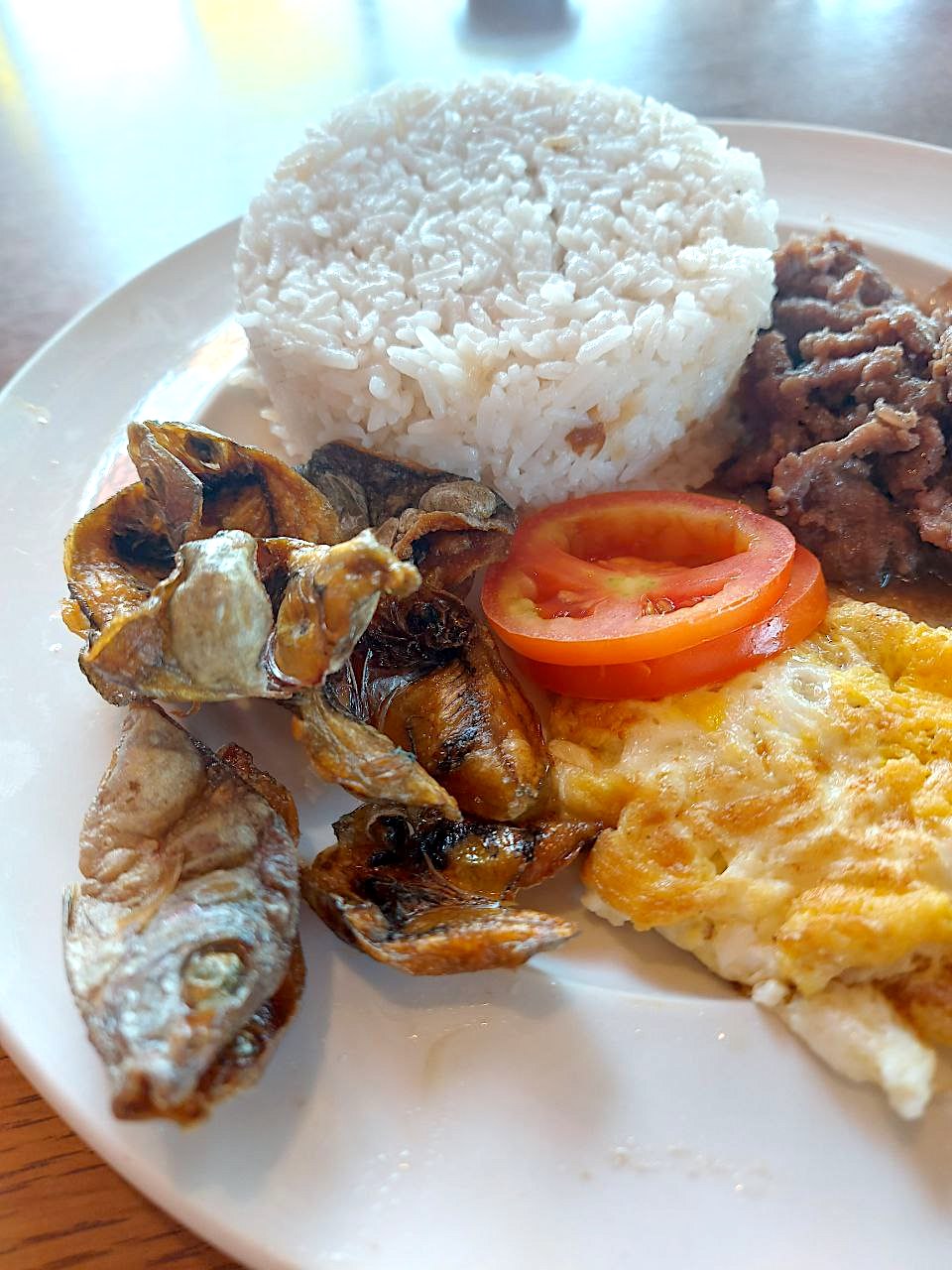 Feeling a little peckish at the airport? There's a wide range of food and dining options here. Take your pick from these restaurants, cafes, and food kiosks located in each terminal:
Where to eat and buy food at MCIA Terminal 1
Casual Dining
Cafe Laguna
Casa Verde
Lolo Pinoy
Nippon Ramen
Lechon Belly
Ayers lechon
Jue Ding
Ho Ngohiong
Fast-food
Jollibee
Shakey's Pizza
Tsim Sha Tsui
Cafes
Bo's Coffee
Brewhouse
Coffee Bean and Tea Leaf
illy Cafe
Starbucks Coffee
Grab & Go
Dunkin Donuts
Potato Corner
BreadTalk
The Bakery
Leylam
Where to eat and buy food at MCIA Terminal 2
Casual Dining
Fast-food
Cafes and bars
Ritazza
The Cabin
Coffee Bean and Tea Leaf
See MCIA's directory of dining options.
Tip: Bring your own water containers and fill them at drinking fountains located at the departure areas. Water could get really expensive here — one bottled water costs around ₱50.
Cebu airport shops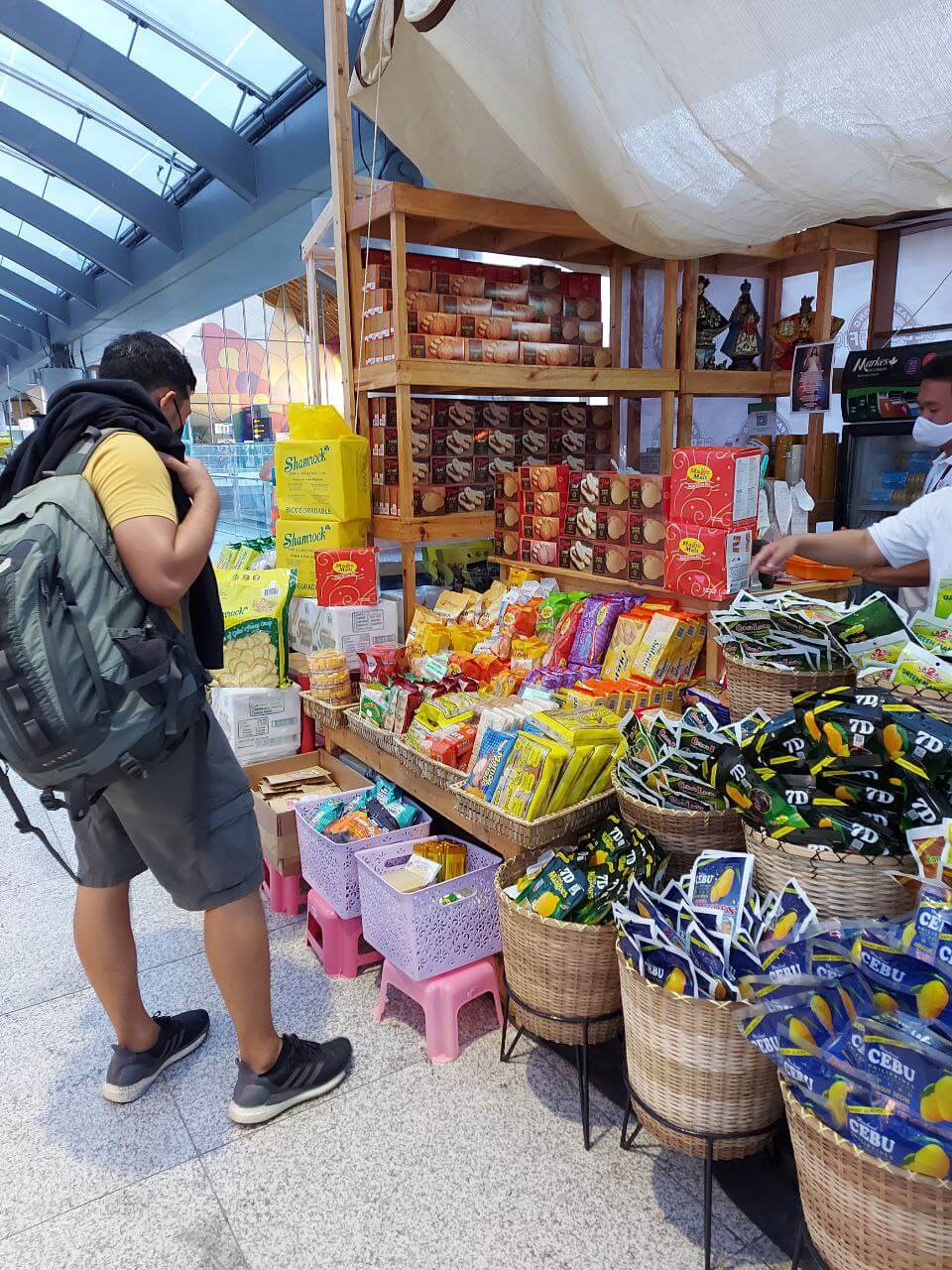 Up for some last-minute shopping at the airport? There are several shops that sell imported items as well as local goods and delicacies. You can shop at Duty-Free, Island Souvenir, Bench, Watch Republic, WH Smith, and many more. Check out MCIA's complete list of shops.
More Mactan airport amenities and facilities
Aside from the restaurants and shops, the Mactan International Airport also offers a range of amenities and facilities to make your experience comfy and convenient.
Information desk
Lost or need any help at Mactan airport? You can go to the information desks and tourist information counters of each terminal:
At Terminal 1, you can find the information desk at the Airport Village, right in front of the Arrivals exit.
At Terminal 2, you can find the tourist information counter beside the customs cashier within the baggage reclaim area. You can also find one information desk at the departure area near Cabin Bar, and another one near the arrivals exit.
Free WiFi and charging stations
Need to access the internet while waiting for your flight? Take advantage of the airport's free WiFi. There is a limit to the number of hours, though. If you run out of batteries for your mobile phones or tablets, you can charge them at the designated charging stations.
Breastfeeding area
Traveling mothers will be relieved to know that Mactan Airport has a designated breastfeeding area located at the Central Spine Departure Area after the final X-ray. It is open 24/7 and complete with a lactation room, refrigerator, sink, baby nappy changer, and microwave oven.
Massage and spa
Relax your mind, body, and soul at the airport's massage and spa facilities. You can find Rest N Go massage chairs at Terminal 1 North Wing pre-departure gates 4, 5 and 25, at Terminal 1 South Wing check-in and pre-departure area, and Terminal 2 pre-departure area.
If you are looking for a shiatsu or dry massage by licensed therapists, head over to Stress Away Massage at Terminal 1 South Wing pre-departure.
Lounge
Want to rest in comfort and style while waiting for your flights? You can avail of Mactan-Cebu International Airport's Plaza Premium Lounge located at the departure levels of Terminals 1 and 2. Here, you can sit back and relax as you enjoy different food and beverages, complimentary WiFi, shower facilities and more.
Airport hotels

Looking for a hotel to spend the night at Cebu Airport? You can book a stay at Aerotel Cebu located on Level 2 of Terminal 2. Alternatively, you can stay at Waterfront Airport Hotel & Casino, which is right across the airport.
Money changers and ATMs
Need to convert your money to Philippine peso or other currencies? You can find foreign exchange counters at Terminal 1 and 2 arrivals as well as the Terminal 2 departure area.
If you need to withdraw some cash, there are ATM machines from different banks including BPI, BDO, Metrobank, Union Bank, PNB, Security Bank, DBP, China Bank, RCBC, UCPB, and PS Bank. See MCIA's ATM machine locations.
Medical facilities
If you have a medical emergency or injury, go right away to the airport clinic located at Terminal 2 Departures Check-in Hall. The GMCAC clinic has an ER, nurses station, doctors consultation room, and a minor operating room, among other facilities.
You can also buy medicines and first aid essentials at the K2 Pharmacy found at T1 Pre Terminal Grand Lobby and T2 Departures Check-in Hall.
PWDs may also use facilities such as wheelchair assistance, ramp passageway and lift, PWD washroom, reserved seat, and priority call during boarding.
Prayer rooms
If you want to pray and have a moment of silence, you may go to the chapel and Muslim prayer room found at Terminal 1 South Wing Pre-Terminal and Terminal 2 Pre-Departure area.
Cebu Airport Frequently Asked Questions (FAQs)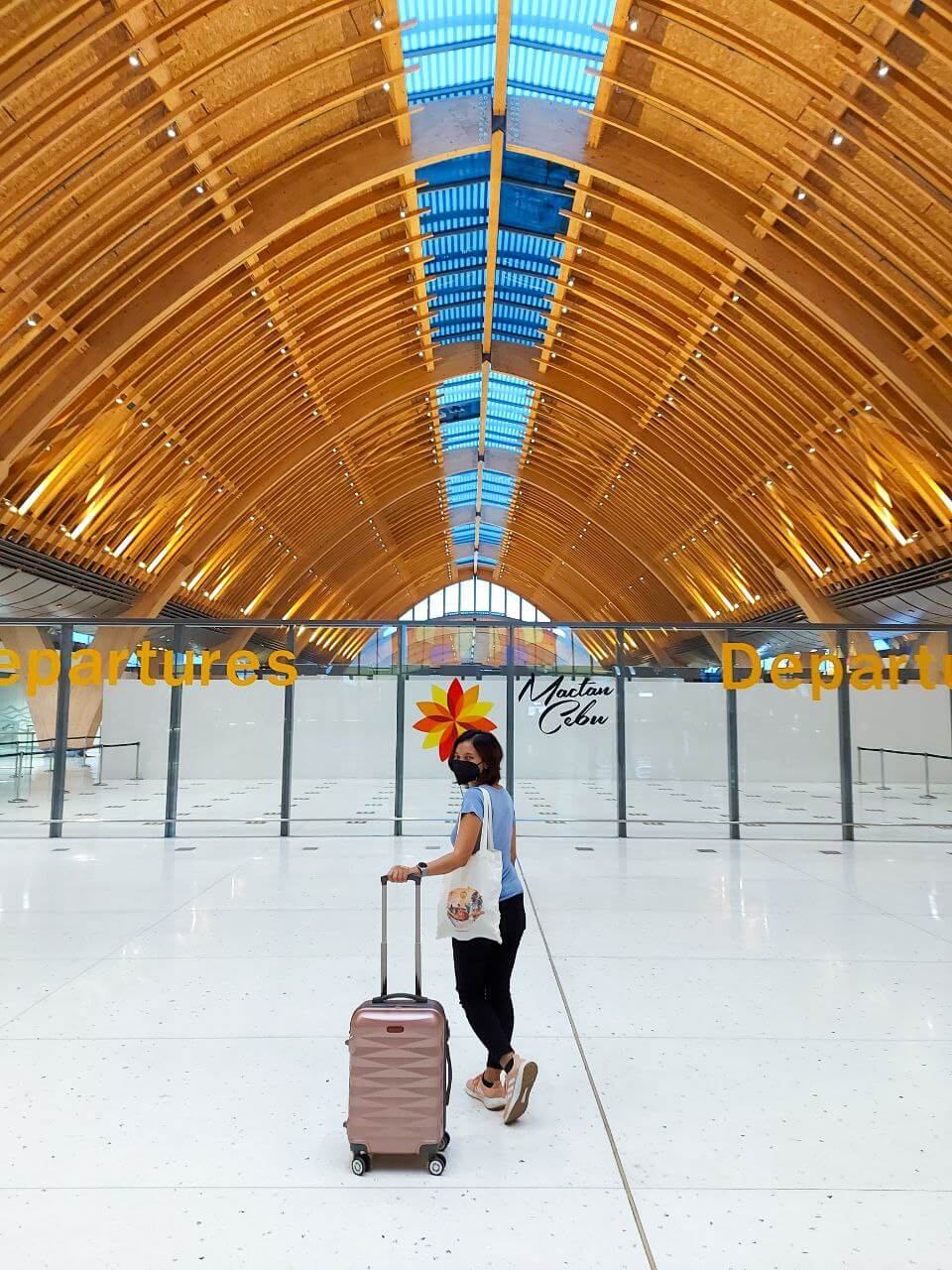 1. How early do you need to get to Cebu airport?
Give an allowance of 1-2 hours before your flight for domestic travels, and 3-4 hours for international flights. We advise that you do online check-in 48 hours ahead as it saves you more time than manual check-in.
2. Is there a terminal fee?
As far as we know, we never paid any terminal fee at Mactan-Cebu International Airport. However, according to MCIA's official website, there is a terminal fee of ₱850 for international flights. For domestic flights, the terminal fee is already included in your flight ticket.
3. Is there a place to sleep in Cebu airport?
Yes. You can book a stay at the airport hotel Aerotel Cebu. If you're not picky, you may also sleep on one of the steel benches outside the restricted area, but it may not be comfortable.
4. What items are prohibited inside Cebu airport?
Some prohibited items include sharp objects, flammables, and liquids exceeding 100ml. You may want to check the airport policies on dangerous goods.
5. Can I bring food and drinks at Cebu airport?
You may bring your own food or snacks. Unfortunately, you cannot bring your own water inside the airport. There are drinking fountains inside so you can bring empty water containers instead.
6. What languages do the people speak and understand?
The people in Cebu can generally speak and understand English, Filipino, and of course, our very own local language, Cebuano. You may want to familiarize yourself with a few Cebuano phrases such as "Maayong adlaw!" (Good day!), "Salamat kaayo!" (Thank you very much!), "Way sapayan!" (You're welcome!), "Asa?" (Where?), and "Lami!" (Delicious!).
7. Is there free WiFi?
As mentioned earlier, the airport has free WiFi but only for a limited time.
8. Can I buy some pasalubong at Cebu airport?
There's plenty of shops and stalls selling Cebu pasalubong (souvenirs) here so don't worry if you miss buying them from Cebu malls. You can buy Cebu delicacies such as dried mangoes and lechon as well as shirts, accessories, and trinkets.
That's pretty much everything you need to know about Mactan-Cebu International Airport. If you have some questions, you may reach out to us on our social media channels: Facebook, Instagram, Twitter, or Youtube.
"Maayong pag abot sa Sugbo!" (Welcome to Cebu!)