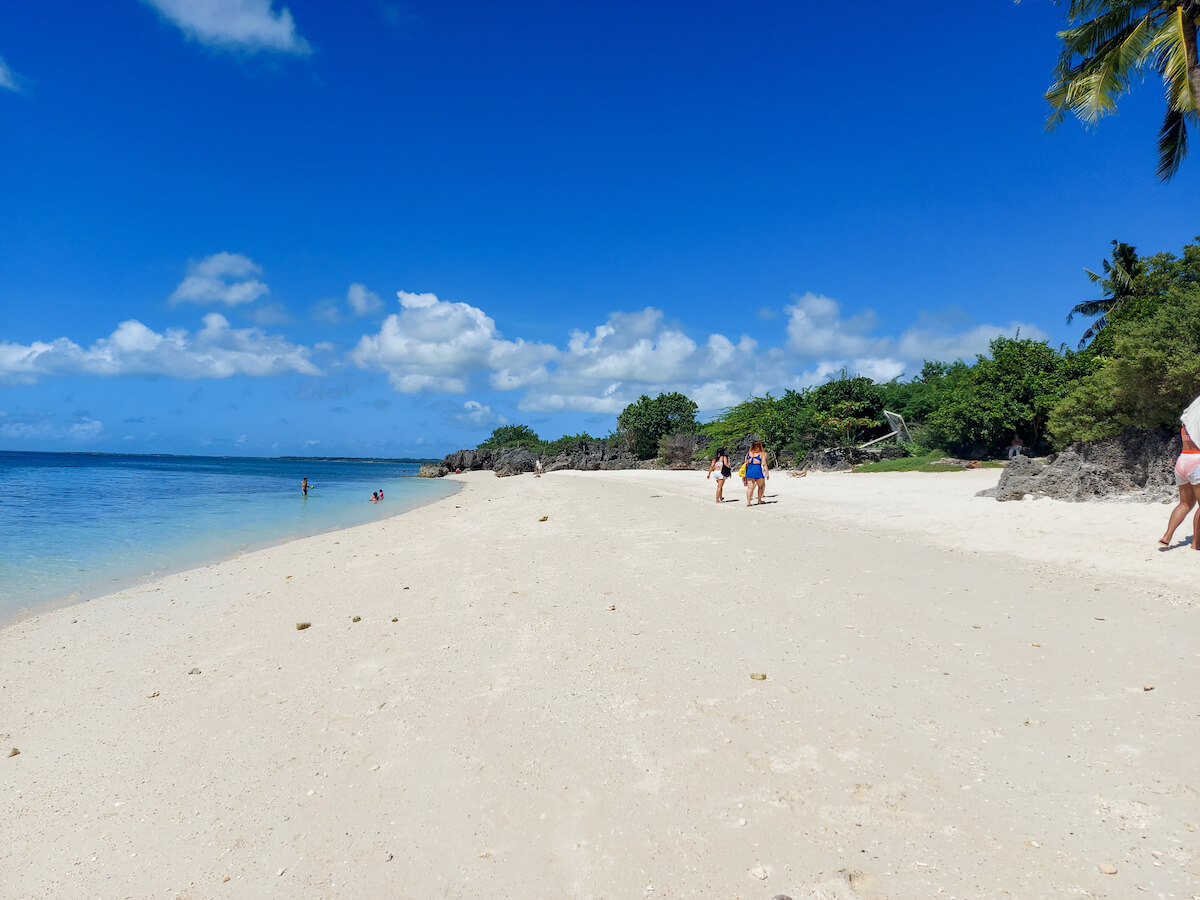 Bantayan Island Travel Guide 2023: Our Experience, Itinerary & Costs
Ask any Cebuano local for their Cebu beach recommendations, and Bantayan Island will immediately come to mind. Think white sand beaches, natural wonders, and exciting adventures all in one island – these Bantayan Island tourist spots definitely make up for the four to five-hour land journey to reach this island paradise in northern Cebu.
Read more: The Treasures of Cebu
Just recently, we went on a weekend escapade to Bantayan Island. We'll share with you our itinerary, the bus and ferry fares from Cebu to Bantayan Island, where to stay, budget breakdown, and more tips so you know what to expect on your visit. Walay sapayan! (You're welcome!)
How to get to Bantayan Island
1. Take a bus from Cebu City to Hagnaya Port, San Remigio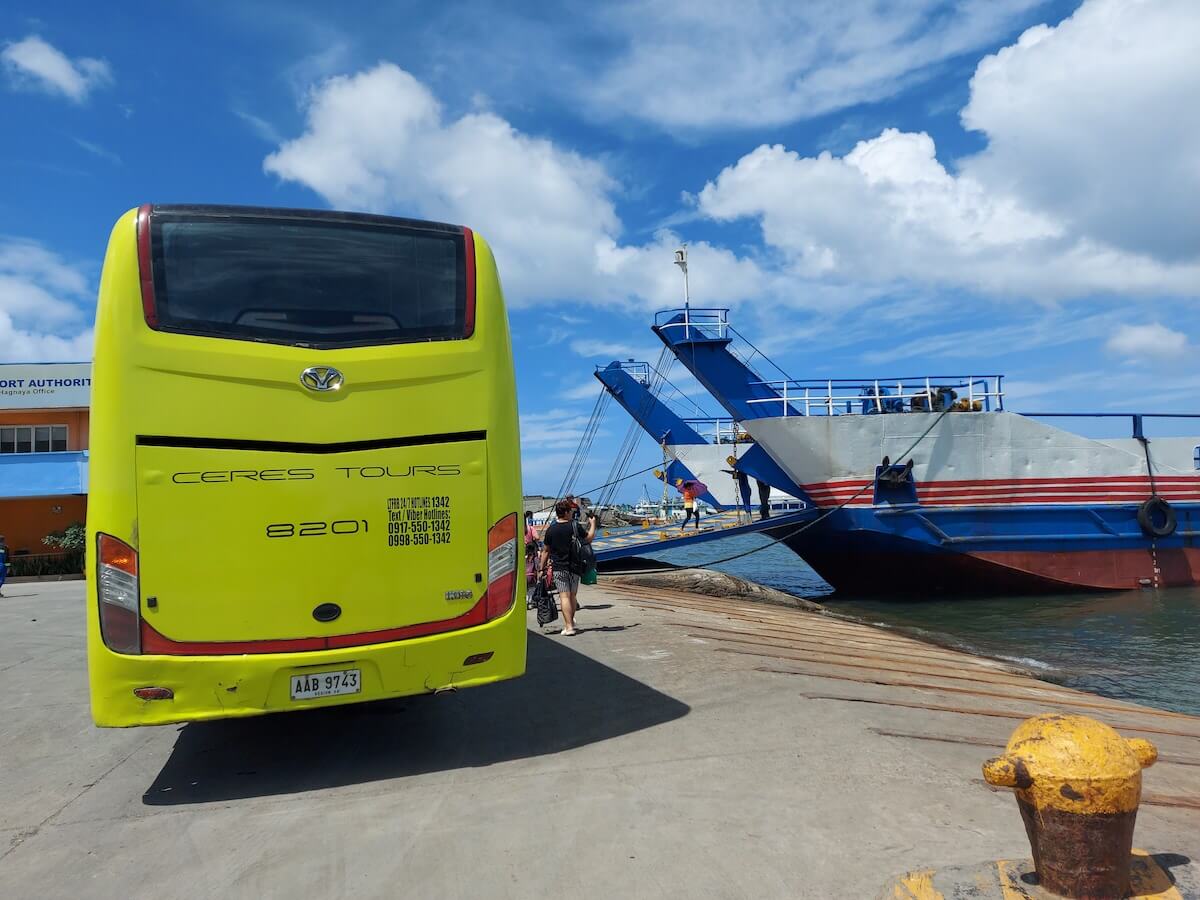 From any part of Cebu City, take a taxi, Grab or Angkas to Cebu North Bus Terminal near SM City Cebu. Ask the dispatchers for the bus bound for Hagnaya Port, the jumpoff point in San Remigio where you take a ferry going to Bantayan Island. There are several bus companies, vans and even taxis that will take you to Hagnaya Port, but we highly recommend the Ceres Bus (yellow bus) as it is the more established and reliable one. The bus ride takes approximately 4-5 hours depending on the traffic and number of stops.
Tip: There are buses that go directly to Bantayan Island. Meaning, the bus itself will ride the ferry and go to Bantayan Island proper but you would have to pay the ferry fare separately when you arrive at Hagnaya Port. While it is tempting to ride the direct bus, it is not ideal if you're staying in Santa Fe area, the main beach destination in Bantayan Island. We recommend that you take the bus to Hagnaya Port instead. It costs less and will give you more flexibility when taking the ferry.
Bantayan Island bus fares
Bus fare to Hagnaya Port – ₱244
Bus fare direct to Bantayan Island proper – ₱295
2. Hop on a ferry from Hagnaya Port, San Remigio to Santa Fe, Bantayan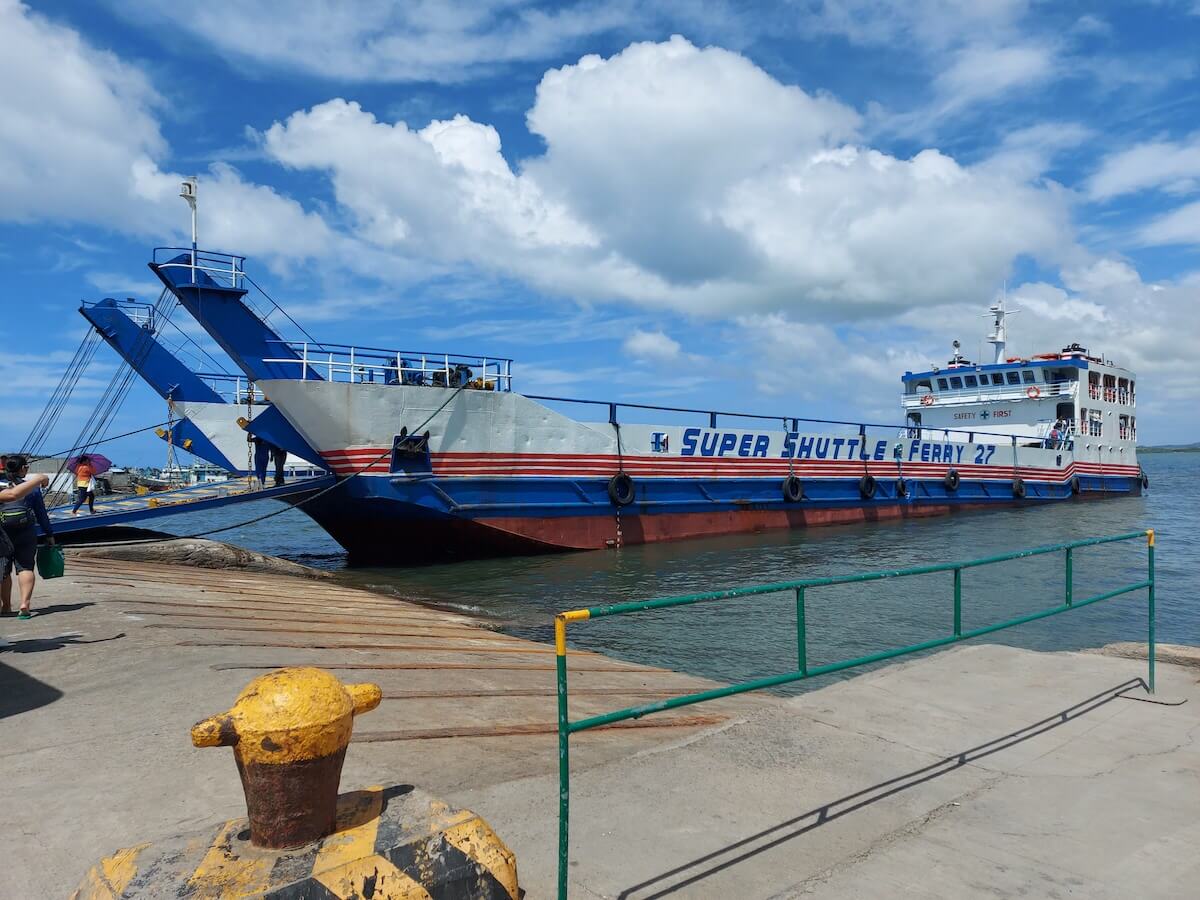 The bus stops at Hagnaya Port in San Remigio. Proceed to the terminal, buy your shuttle ferry ticket, and pay the terminal fee and environmental fee.
Hagnaya Port to Santa Fe, Bantayan Shuttle Ferry Fare – ₱395
Terminal Fee – ₱25
Environmental Fee – ₱30
Total Bantayan Island fare from Cebu = ₱694 per person
3. Take a tricycle to your accommodation
Once you arrive at Santa Fe Port, you can take a tricycle to your accommodation. The tricycle fare depends on how far your accommodation is located.
For reference, we paid a pakyaw (entire) tricycle for ₱480 good for 6 pax, from the Santa Fe Port to our accommodation at Kandugyap House by the Sea. The driver waited for us at MJ Square while we took our lunch. We paid ₱80 each, which is not bad considering our resort was a little far from Santa Fe proper.
Our planned 2-day Bantayan Island itinerary
Day 1
7am – Meet up at Cebu North Bus Terminal
8am – Depart from Cebu City
12nn – Arrive at Hagnaya Port
1pm – Arrival at Santa Fe and lunch
2pm – Check-in at the resort
3pm – Rent a motorbike and explore nearby attractions
7pm – Dinner at Kota Beach
8pm – Back to the resort and chill
11pm – Cap off the night
Day 2
8am – Breakfast
9am – Swim at the resort's private beach
11am – Prepare for check-out
12nn – Check-out
1pm – Ferry to Hagnaya Port
2pm – Bus to Cebu City
6pm – Arrival at Cebu City
7pm – Home
Our actual Bantayan Island experience
While we already prepared our Bantayan Island itinerary, we were very flexible in our plans. In fact, there were a couple of things to do in Bantayan Island that we did last minute.
Here's our actual 2-day Bantayan Island itinerary and experience:
Day 1: Arrival in Santa Fe, Bantayan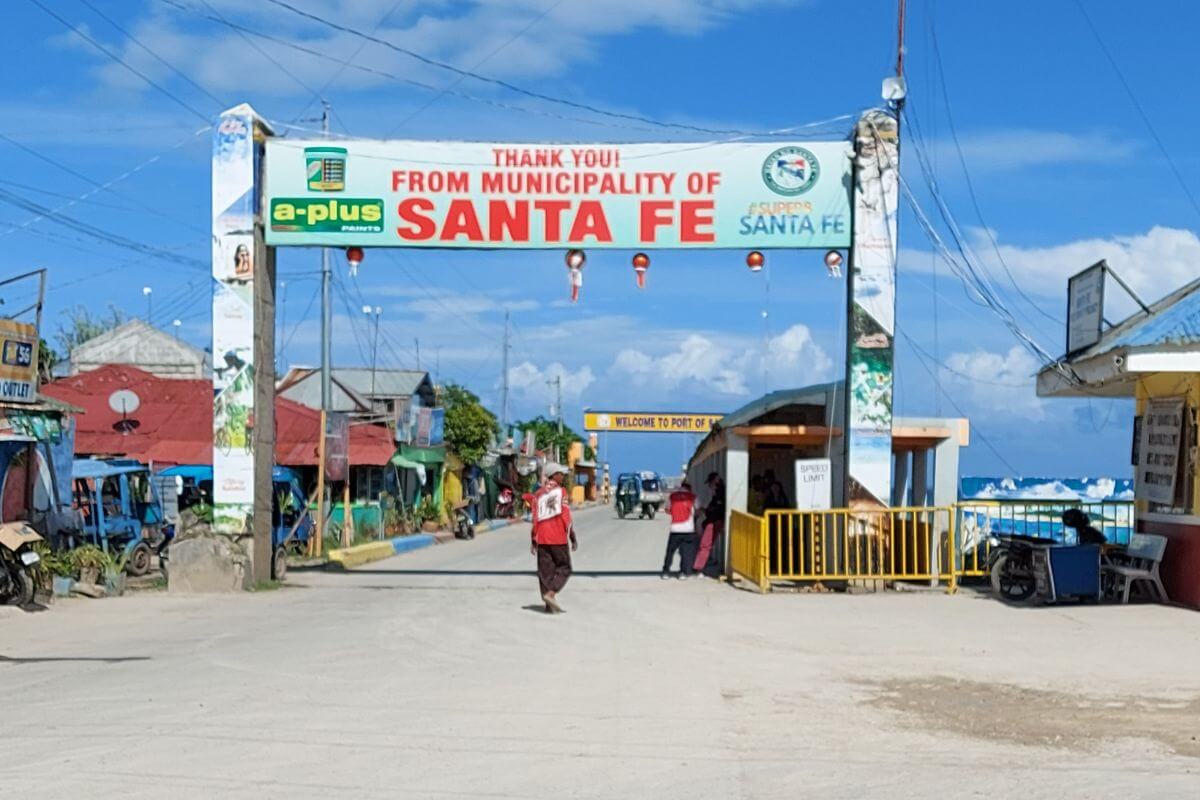 The shuttle ferry took almost an hour to reach Santa Fe, Bantayan. We arrived at around 2pm and took a tricycle. We asked our driver to take us to the nearest place where we could have our late lunch before going to our accommodation. He recommended Panyang, an Asian American International Cuisine and Seafood House located at MJ Square.
Tip: If you don't know where to eat in Bantayan Island, just go to MJ Square. There are a number of restaurants, eateries, and shops here, and it's just a 16-minute walk from Santa Fe port.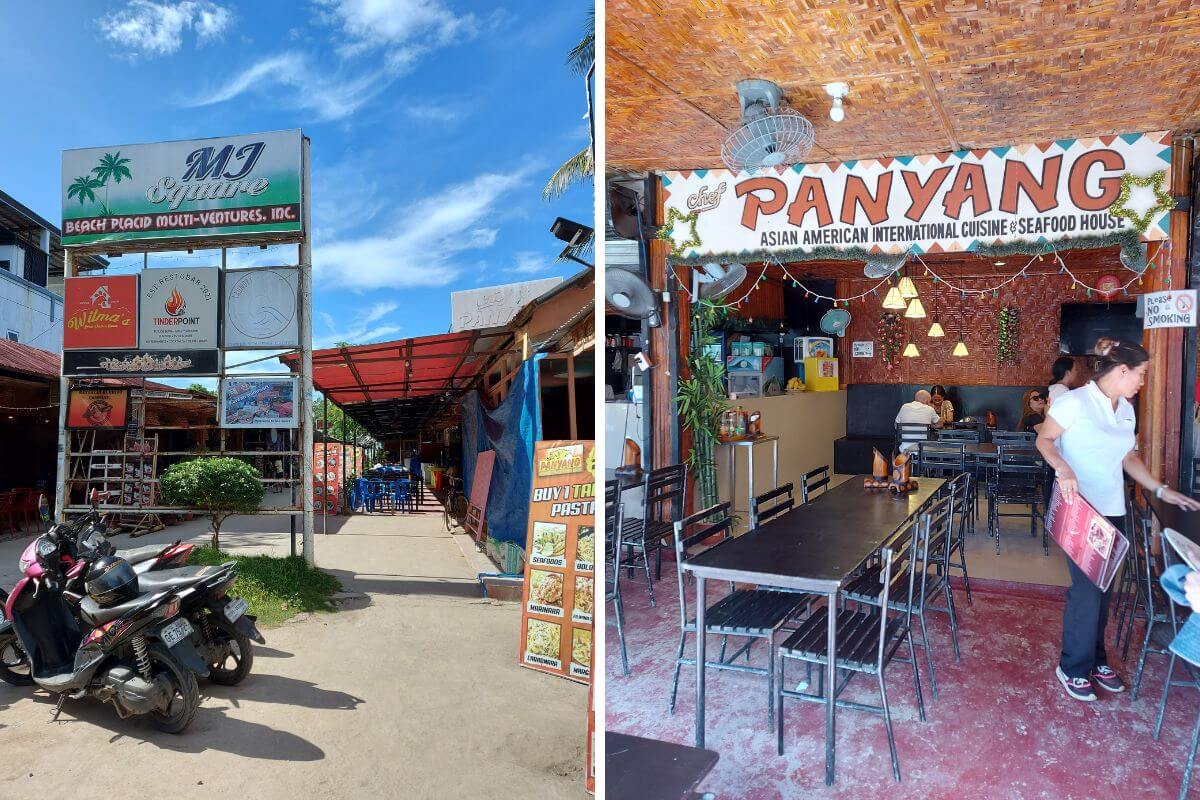 As we were so hungry, we forgot to take photos of the food. We ordered seafood, pancit, calamares, and more Filipino food. The lunch was fulfilling enough for a price of ₱1,605 good for 6 pax already.
Also read: Dine with a View at These 7 Scenic Cafes in Busay & Beyond
Our Bantayan resort and motorbike tour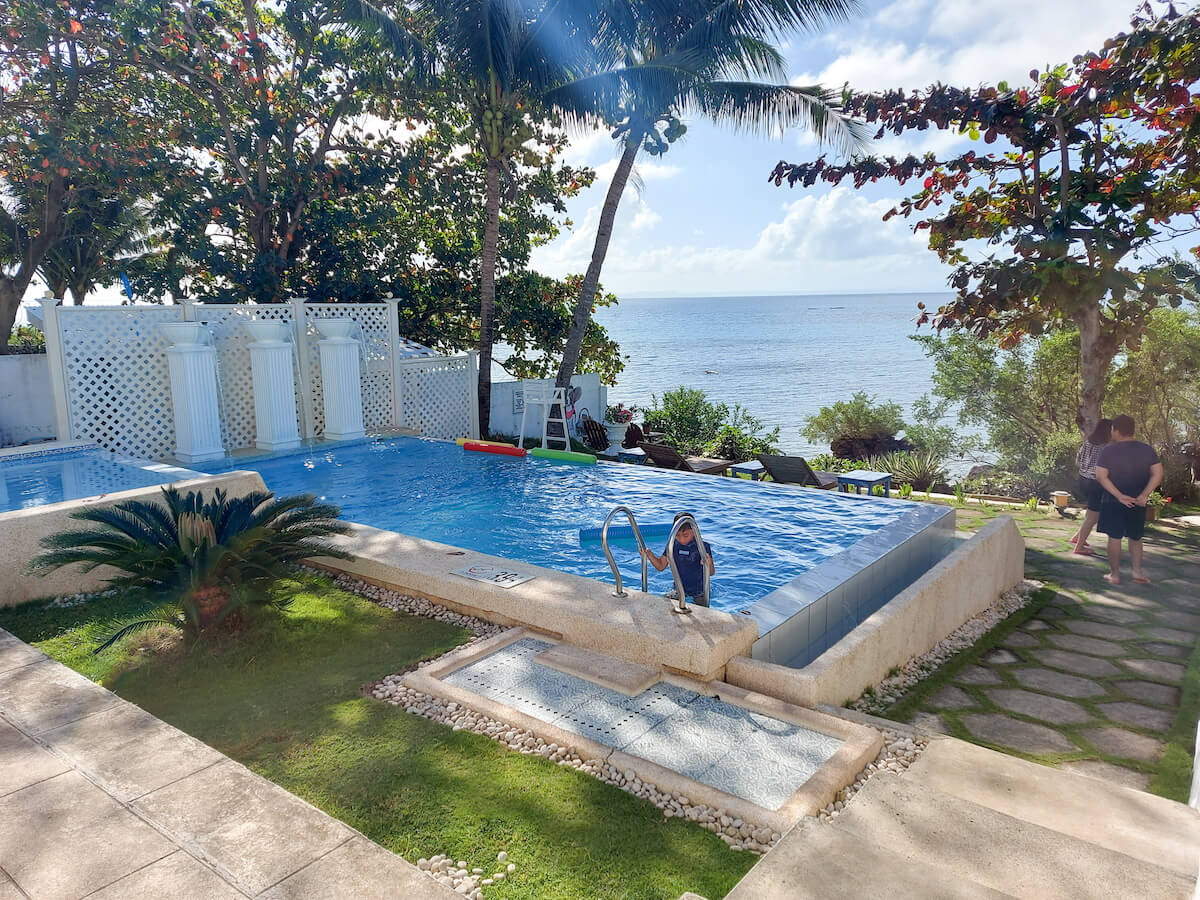 After our late lunch, we proceeded to Kandugyap House by the Sea where we settled down for a bit before going on a motorbike tour. This idyllic Bantayan resort has its own beach and swimming pool. Did you know that Kandugyap House is an attraction in itself? It's one of the filming locations of Camp Sawi, a Filipino comedy-drama film that made Bantayan Island even more popular after its release in 2016.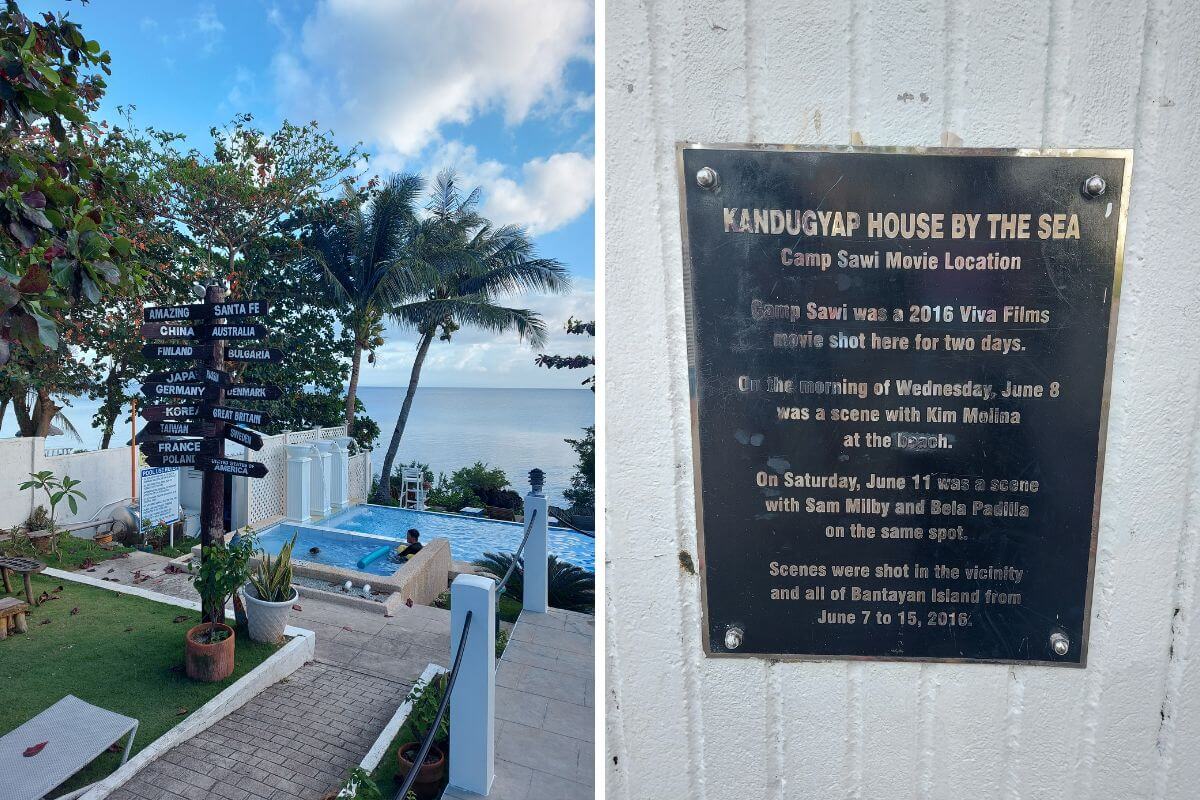 We decided to enjoy the resort's facilities the next day since we needed to check the nearby attractions first. What's good about the resort's location is that it's near Bantayan's top tourist spots like The Ruins, Omagieca Obo-ob Mangrove Garden, and Ogtong Cave. We asked the resort to arrange a motorbike rental for us to use. Each motorbike costs ₱300 for 24-hour use.
Read more: 10 Bantayan Island Resorts and Hotels for Your Beach Getaway in Cebu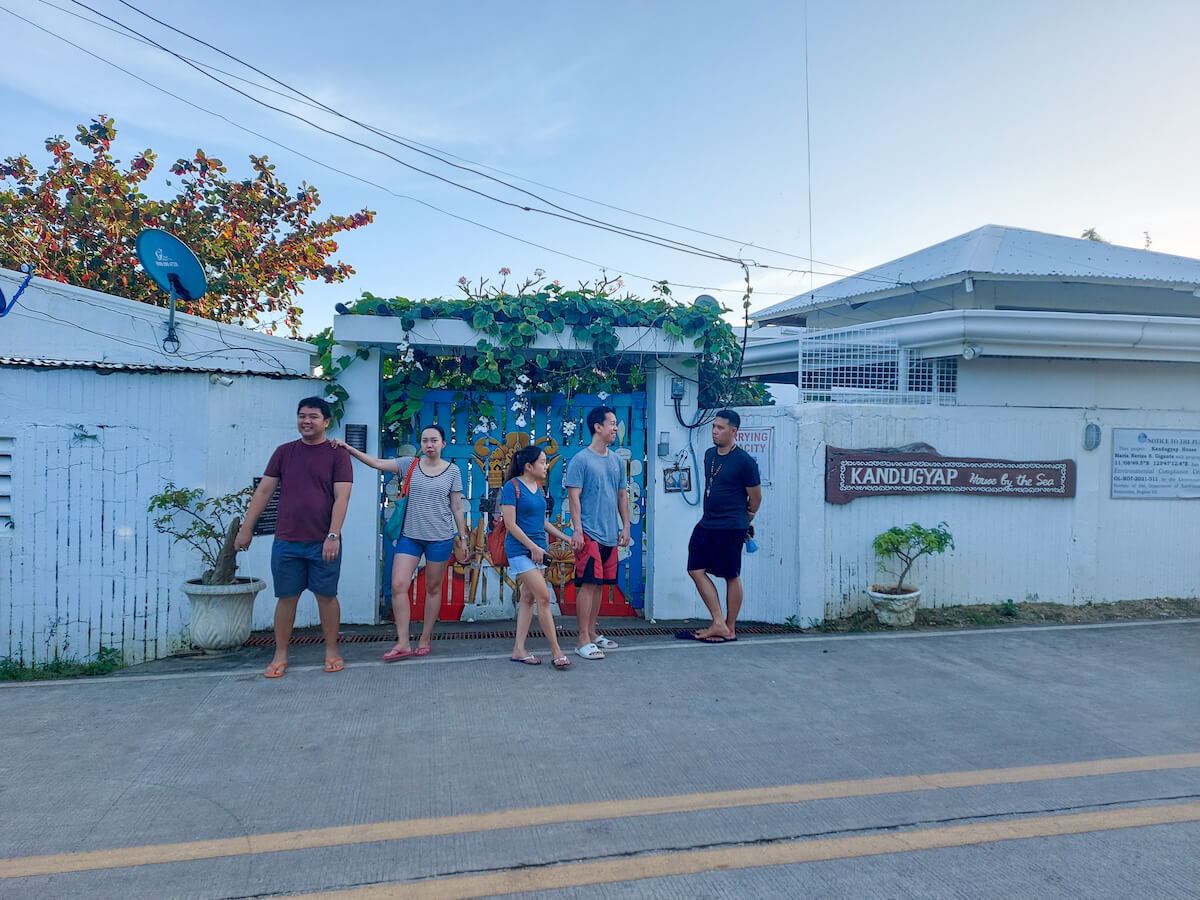 It was already a bit late when our motorbikes arrived. At around 5pm, we still tried to go to Omagieca Obo-ob Mangrove Garden but our bikes ran out of gasoline. We had to go back and have them refueled first. On our way to the gas station, we passed by The Ruins so we stopped over for a quick photo op.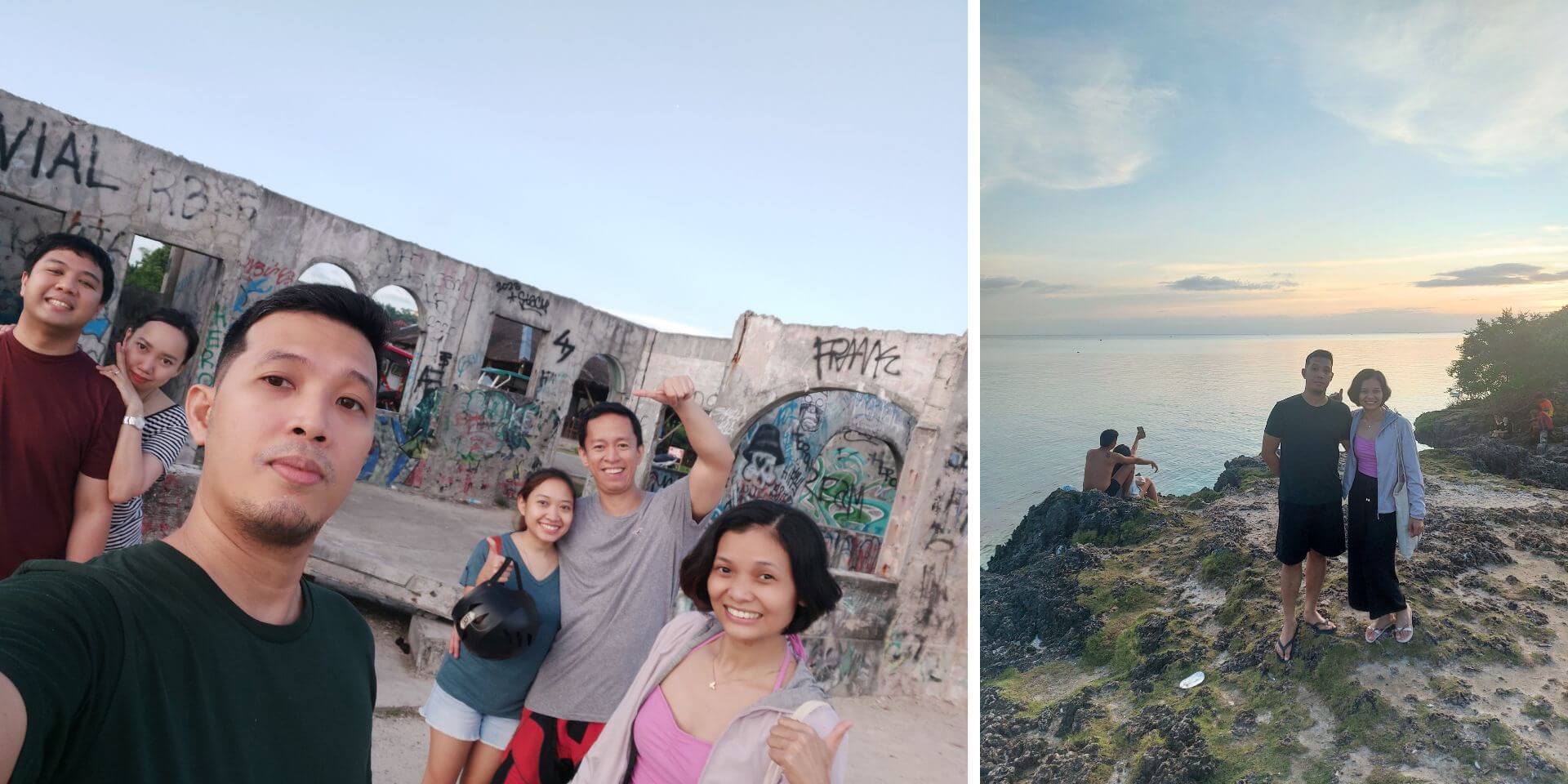 It was already sunset when we arrived at The Ruins so our photos weren't so clear anymore. This Bantayan tourist attraction is also a famous cliff-diving spot during high tide. You can jump off the cliff (as seen in the left photo). It's a great spot for lovers, too! You bet. wink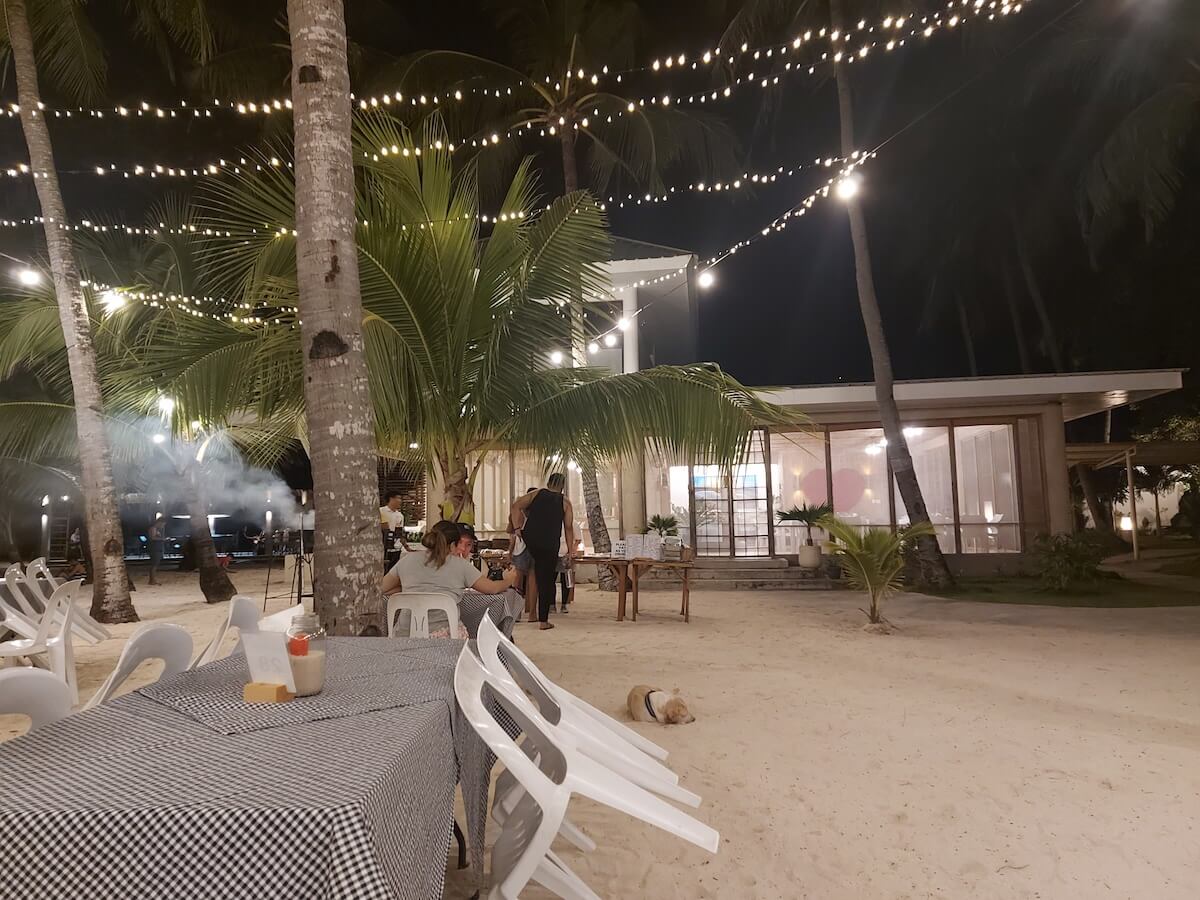 Then, we had dinner at Kota Beach, one of Bantayan's most popular beaches. We were supposed to stay at Kota Beach Resort but it was fully booked. We can visit the beach anytime anyway so it was fine. We had a filling barbeque dinner by the beach. It was the perfect spot to cap off our first day in Bantayan Island.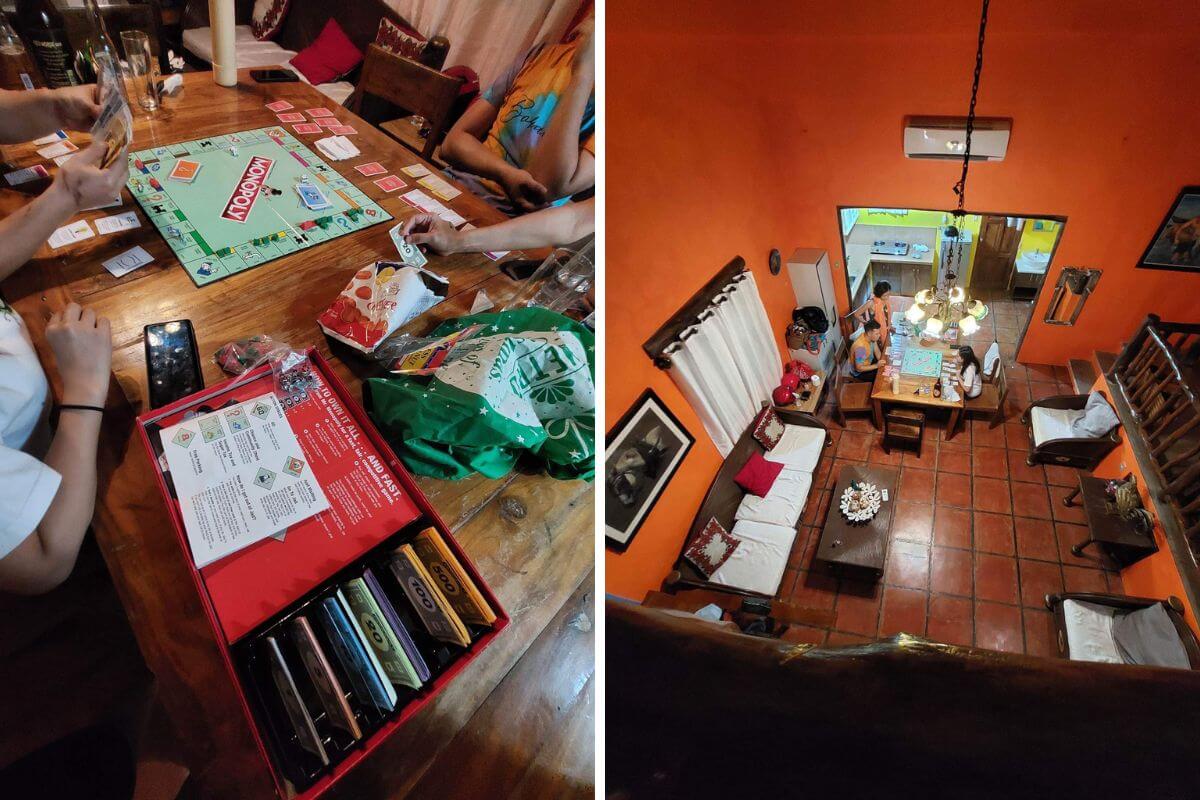 But wait, there's more! We bought some drinks and played Monopoly at our accommodation. Guess what? We ended at around 2am already. What a long, fun day!
Day 2: Mangrove trek and beach getaway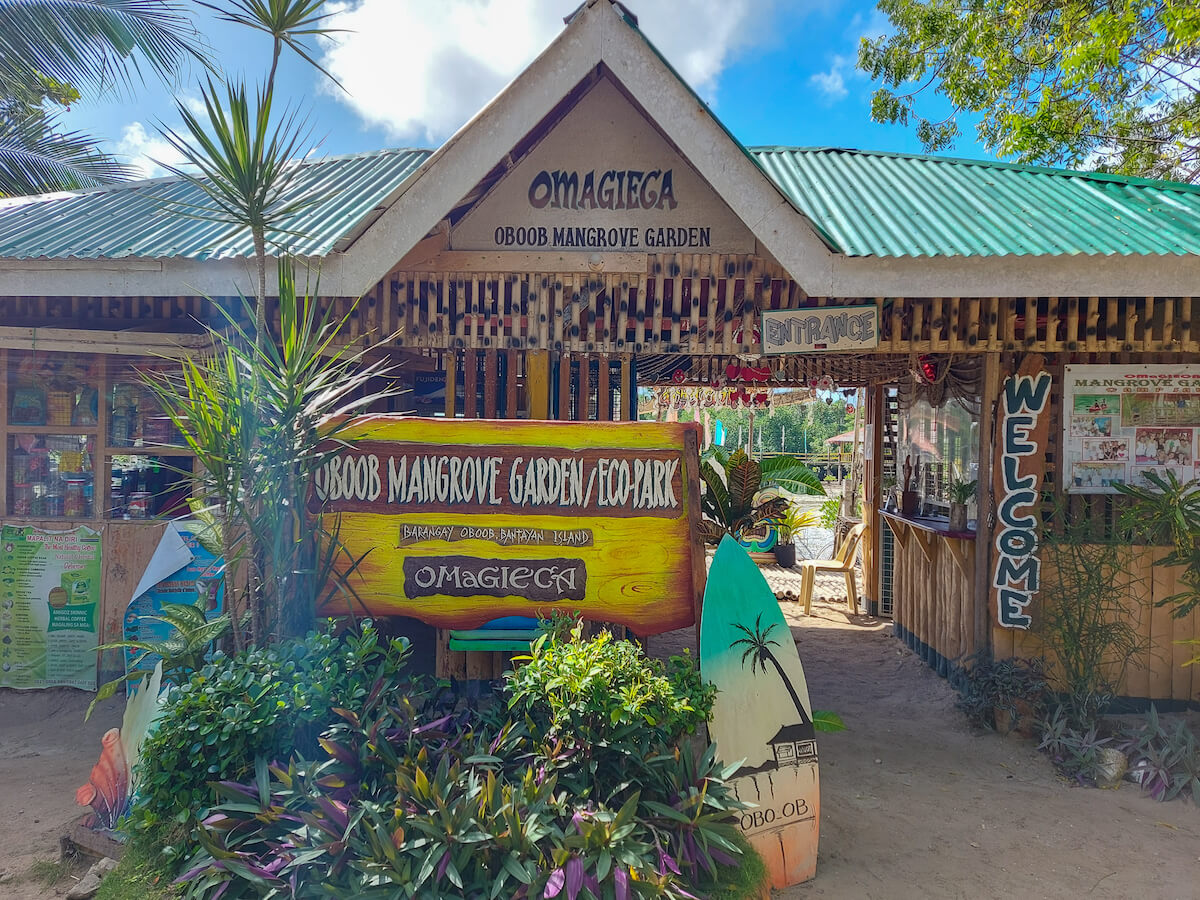 Despite sleeping late, we still managed to wake up at 8am to have our free breakfast. To maximize our motorbike rental, we continued our DIY motorbike tour.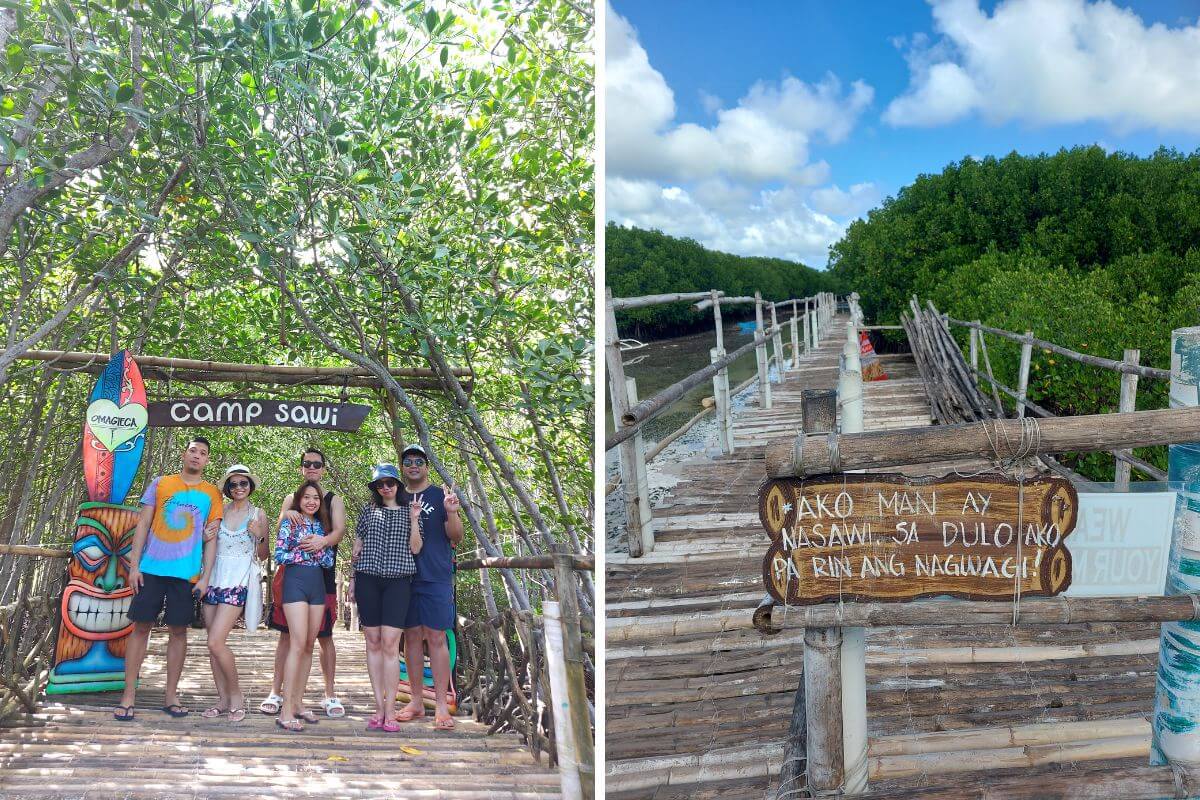 Our first stop was Omagieca Obo-ob Mangrove Garden and Eco-park. Here, we followed a trail of elevated boardwalks as we passed by a mangrove forest. This Bantayan Island tourist spot was also made popular by Camp Sawi. And yes, you can't miss striking a pose at the Camp Sawi signage even if you're not sawi (heartbroken).
Entrance Fee: ₱55 (adult); ₱20 (children)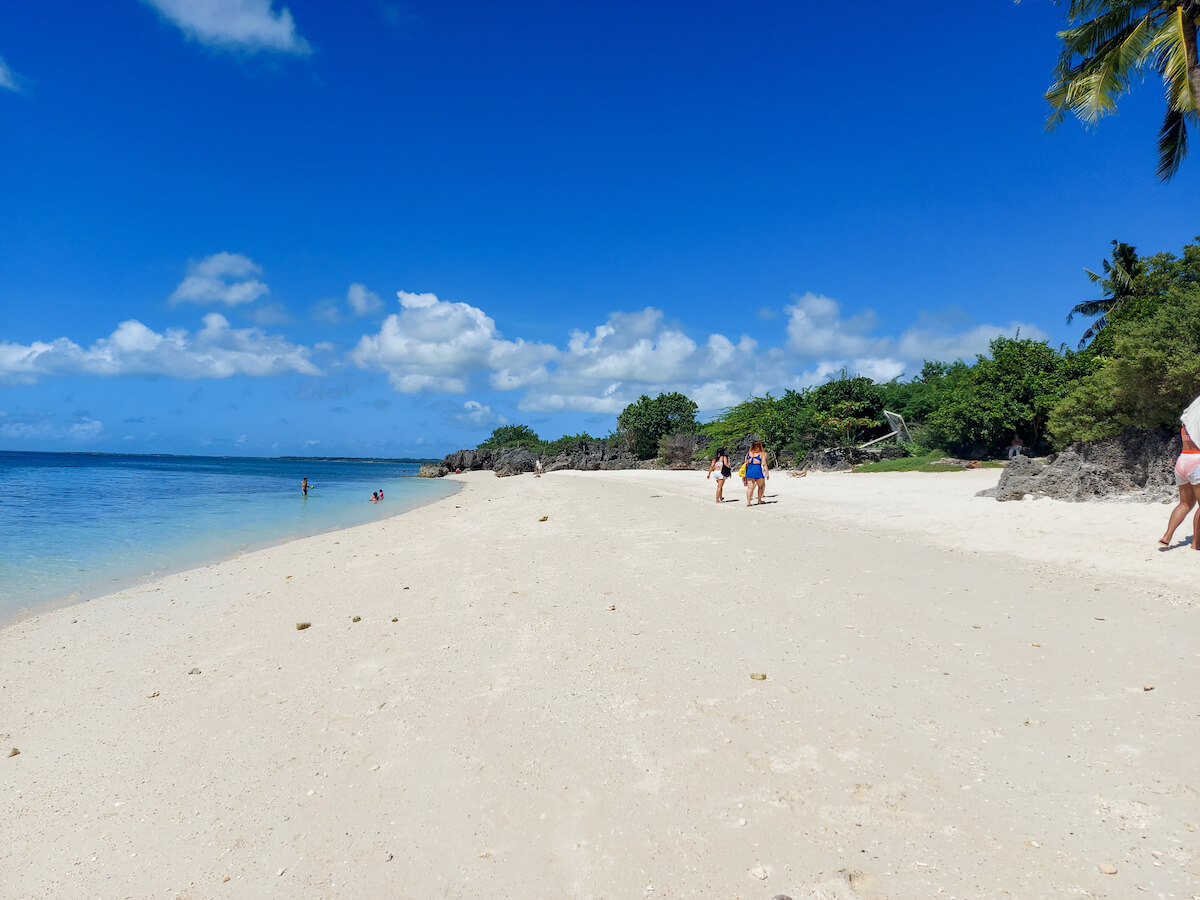 We also managed to squeeze in Sandira Beach, an unspoilt beach in Bantayan Island. Unlike Kota Beach, it's relatively less crowded, at least when we got there.
Entrance Fee: ₱50 per person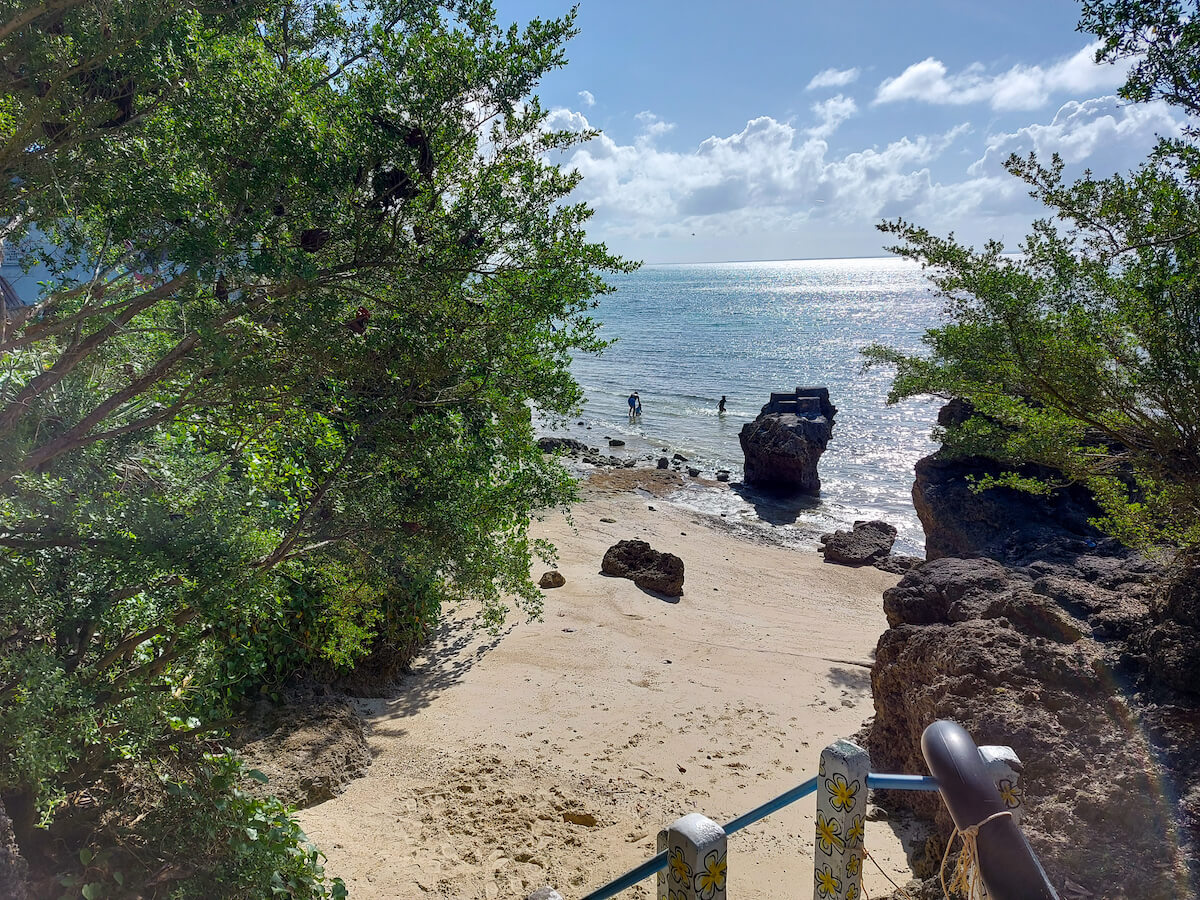 We went back to Kandugyap House at 11am. We still had a bit of time to frolic at the resort's private beach and swimming pool. We checked out at exactly 12nn to catch the 1pm ferry ride back to Cebu.
Top Bantayan Island tourist spots
Aside from the ones we visited on our DIY motorbike tour, here are more Bantayan tourist spots you might want to visit as well:
Ogtong Cave
Butterfly Garden
St. Peter and Paul Church
Paradise Beach
Kota Park
Tip: You can actually visit these top Bantayan Island tourist spots on a tricycle tour for ₱700 – ₱1,000. We opted to rent a motorbike as it gives us more flexibility. But if you don't know how to ride a motorbike, the tricycle tour may be ideal for you.
More Bantayan Island activities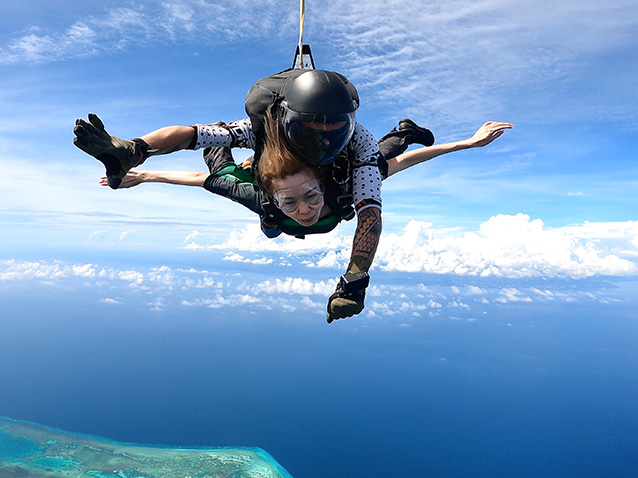 There are more fun and exciting Bantayan Island activities to enjoy if you have enough time. For beach bums, you can go island hopping at Virgin Island and Hilantagaan Island. Adrenaline junkies would surely love kite-surfing and skydiving here.
We're reserving these thrilling adventures the next time we visit Bantayan Island. At least there are more things to look forward to on our future Bantayan Island trips.
Where to stay in Bantayan Island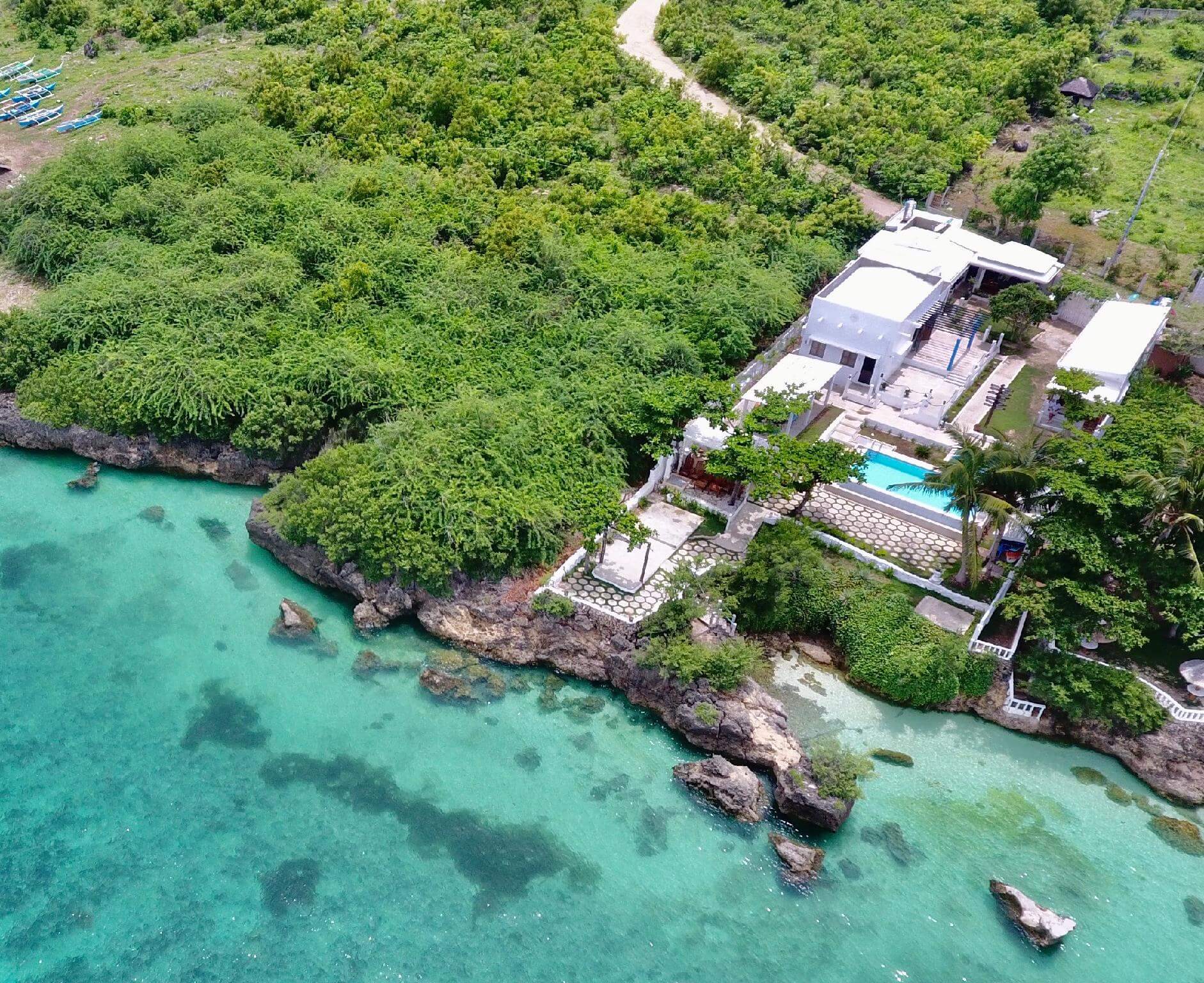 Aside from Kandugyap House by the Sea where we stayed at, we've handpicked a few more Bantayan Island resorts, hotels, and guesthouses you might want to consider booking:
Bantayan resorts
Bantayan Island hotels and guesthouses
Our Bantayan Island budget breakdown
Transportation: ₱1,835 (round-trip including bus, ferry, terminal fees, motorbike rental, trike)
Accommodation: ₱1,307 each (one-night stay)
Entrance Fees: ₱105 (Mangrove Garden, Sandira Beach)
Food: ₱802.80 (lunch, dinner, lunch)
TOTAL: ₱4,049.80 each person
We were six in the group and we only spent roughly ₱4,000 each for two days and one night. If you are really on a tight budget, you can still reduce the total cost by staying in relatively cheaper accommodation and cooking your own meals. As for us, we didn't scrimp on food and we stayed in a mid-range Bantayan beach resort, so there goes our budget.
Also read: 16 Cebu Delicacies We Love & Where to Buy Them
Overall, our 2-day Bantayan Island itinerary was pretty jam-packed as you may have noticed. We were with first-timer friends so we needed to show them around the top Bantayan tourist spots as much as possible. While we didn't cover all the places to visit in Bantayan Island, we still had a whale of a time in the company of good friends. We recommend staying longer if you want to fully immerse in Bantayan's island life.
Watch our video below to get a glimpse of our short Bantayan weekend getaway:
If you like our video, please subscribe to our Youtube channel. Let's connect on Facebook, Instagram, and Twitter, too!