Ocean Park Hong Kong Guide 2023: Tickets, Attractions & Tips
Aside from Hong Kong Disneyland, Ocean Park Hong Kong is a top Hong Kong attraction that's almost always included in everyone's itinerary. We're not even surprised as we were eager to visit it ourselves on our trip to Hong Kong and Macau.
Opened on 10 January 1977, Hong Kong Ocean Park is one of the oldest and largest theme parks in Hong Kong. What makes it different from other Ocean Parks in Asia like Manila Ocean Park and Cebu Ocean Park is that it is an all-in-one destination where you can enjoy exhilarating theme park rides and meet unique wildlife animals like giant pandas on top of the quintessential oceanarium.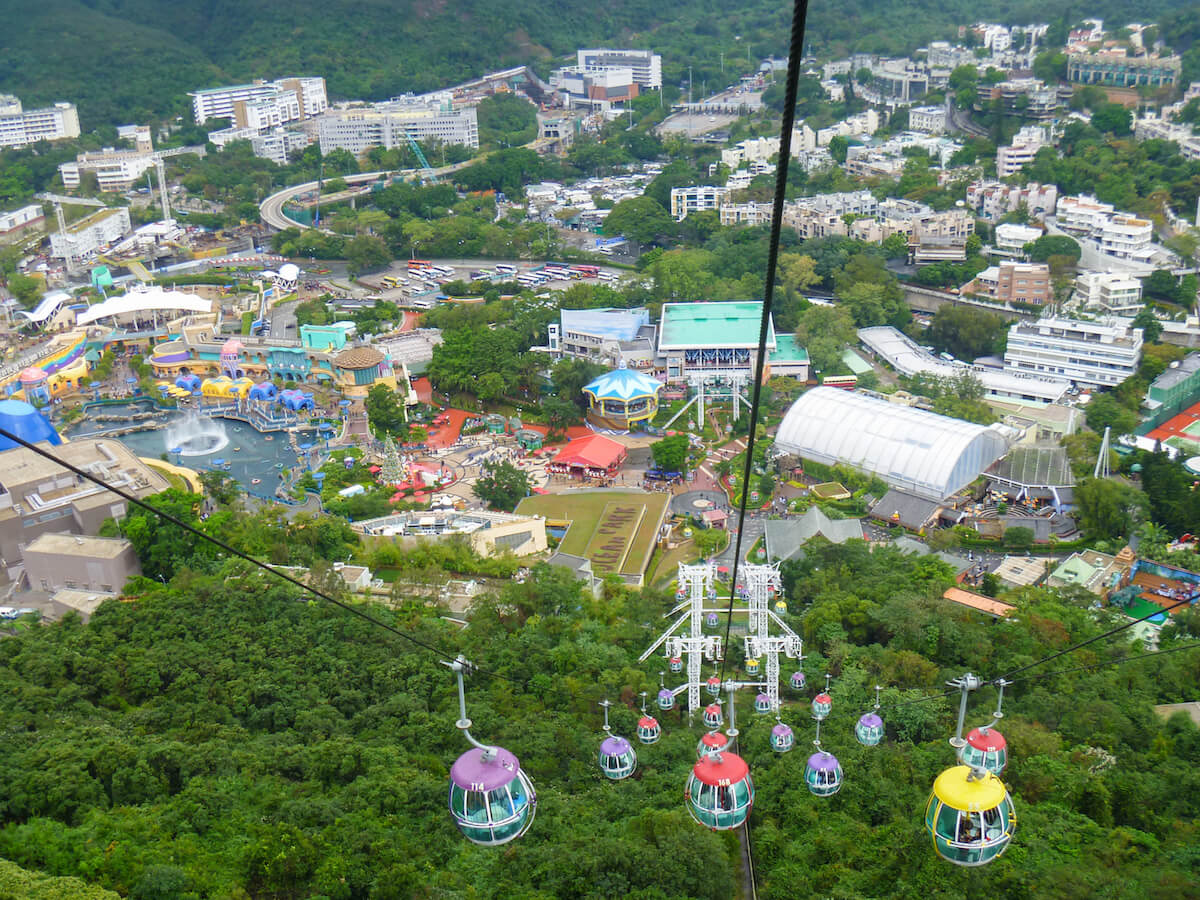 You can even opt to stay at the luxurious Ocean Park Marriott Hotel and The Fullerton Ocean Park Hotel Hong Kong for an Ocean Park staycation like no other!
Let us guide you through this massive 91.5-hectare theme park in Hong Kong, from tickets to top attractions and tips.
Ocean Park Hong Kong admission
Depending on your age group, Ocean Park Hong Kong tickets may vary. Please see the latest general admission price list below:
Ocean Park Hong Kong entrance fees 2023
HK$498 – Adult (12 years old and above)
HK$249 – Child (3 to 11 years old)
*Kids below 3 years old are free to enter the park.
Tip: If you book your Hong Kong Ocean Park tickets on Klook, you can enjoy big discounts. Instead of paying the general admission ticket of HK$498 (adult) and HK$249 (child), you only get to pay HK$375 (adult) and HK$233 (child) respectively. This means you just saved HK$123 (~₱900) per adult ticket and HK$16 (~₱100) per child ticket. It's quite a steal, especially when you are traveling with a family or big group.
Ocean Park Hong Kong operating hours
As of writing, Ocean Park HK is only open 6 days a week, from 10am to 7pm. Starting Oct 2023, it is closed on Tuesdays (except 31 Oct 2023) until further notice. The park's operation may also change without prior notice due to some factors such as weather conditions and maintenance. Be sure to check their updated daily schedule before your visit.
How to get there
Ocean Park Hong Kong is located at 180 Wong Chuk Hang Road, Aberdeen in Hong Kong's Southern District.
To get there, you may take the following public transport:
By train
The fastest way to get to Ocean Park is to take the MTR South Island Line going directly to Ocean Park Station. To know the fares and route suggestions, visit the MTR official website.
By bus
Several buses will take you to Ocean Park. You can either alight at Aberdeen Tunnel Toll Plaza, Wong Chuk Hang San Wai, or Ocean Park itself. You may check the bus routes and other public transport from Ocean Park HK's official website.
By taxi
You may also take a taxi if you don't want to commute. Just inform the driver to take you to Ocean Park.
Private transfers
For a hassle-free trip, you may book a private car transfer that will take you to Hong Kong's top attractions including Ocean Park. This already comes with an experienced chauffeur who will drive you directly to Ocean Park in a comfy vehicle.
Ocean Park HK map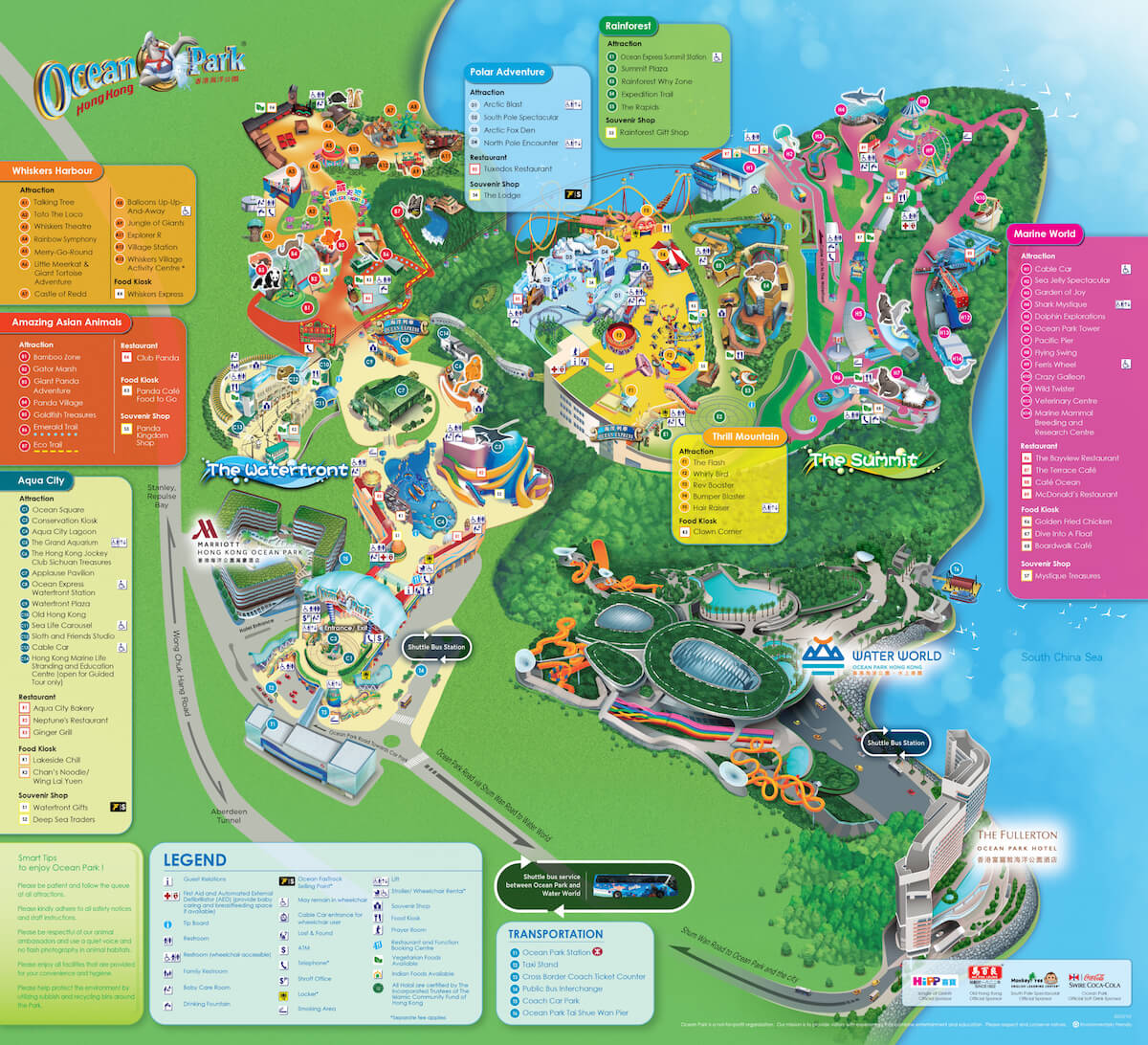 Before visiting the park, download the park map to familiarize yourself with the huge area. This way, you can already strategize on the sequence of attractions and rides you want to experience.
Ocean Park Hong Kong attractions and rides
Ocean Park HK has two main sections: the Waterfront and the Summit, clustered into seven attraction zones including Aqua City, Amazing Asian Animals, Whiskers Harbour, Polar Adventure, Rainforest, Thrill Mountain, and Marine World.
With so many Ocean Park attractions, it'll be hard to pick which ones to visit. So, we're listing down some of the top Hong Kong Ocean Park attractions and rides we believe are worth exploring.
The Waterfront
1. Aqua City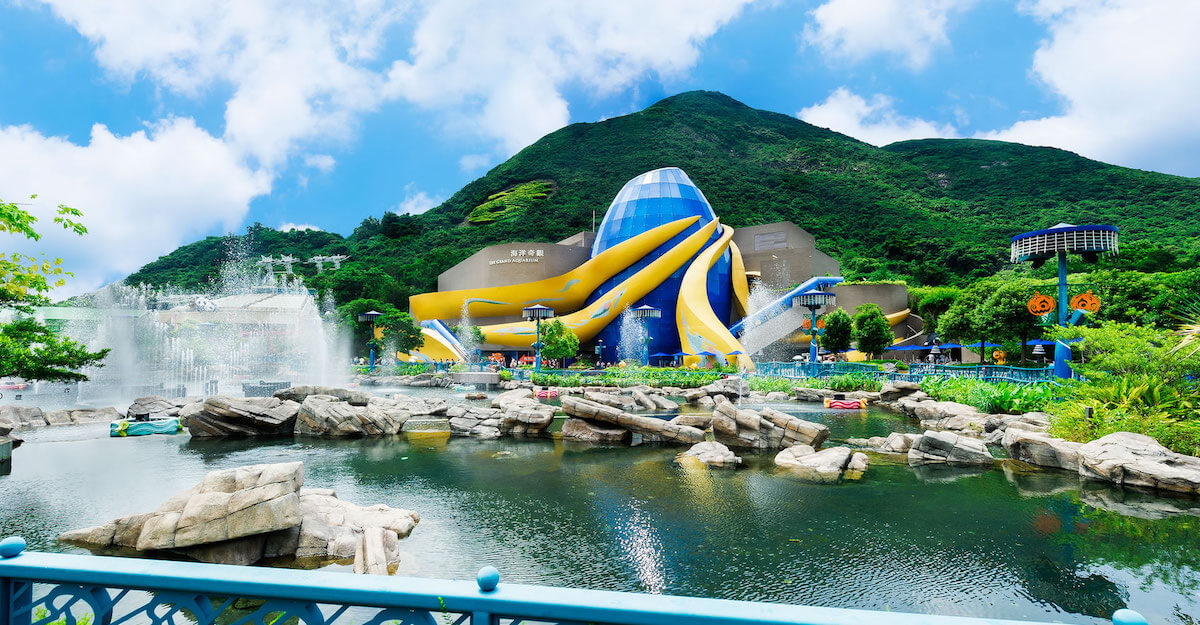 Aqua City is the first attraction zone that welcomes you when you enter Ocean Park. It features the Grand Aquarium, Ma Pak Leung presents Old Hong Kong, Sea Life Carousel, Sloth and Friends Studio, and Hong Kong Jockey Club Sichuan Treasures.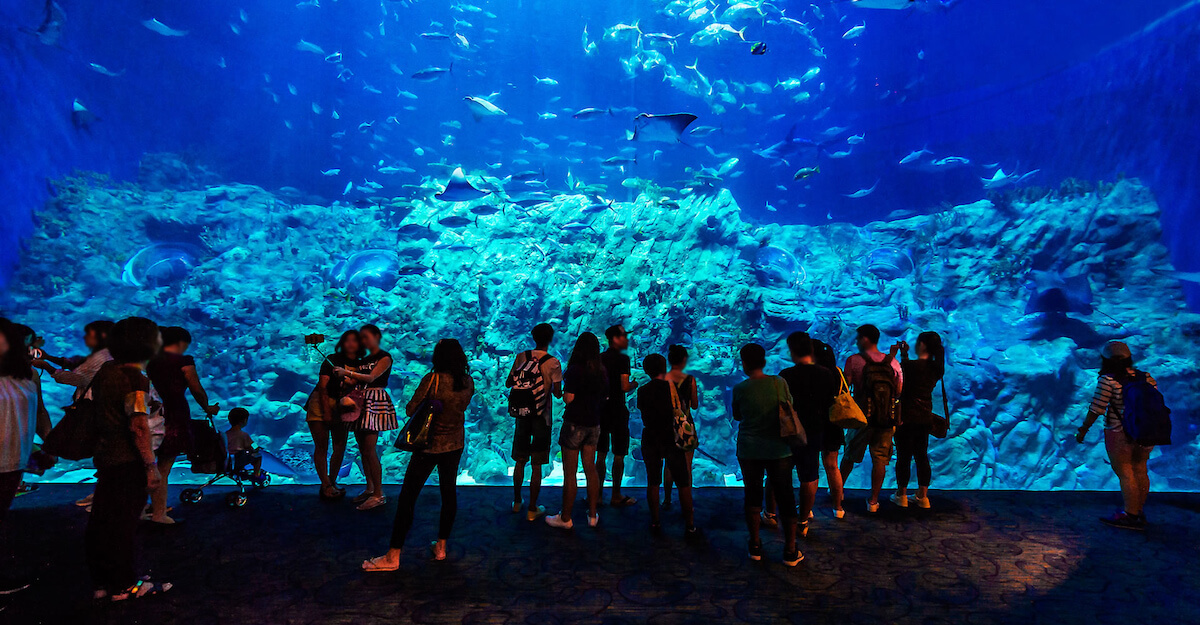 No trip to any Ocean Park is complete without going to the depths of the ocean to meet the spectacular marine creatures. At the Grand Aquarium, you'll see some 5,000 marine creatures from more than 400 species in a huge acrylic viewing tunnel. It was truly breathtaking when we went there so you should never miss it!
2. Amazing Asian Animals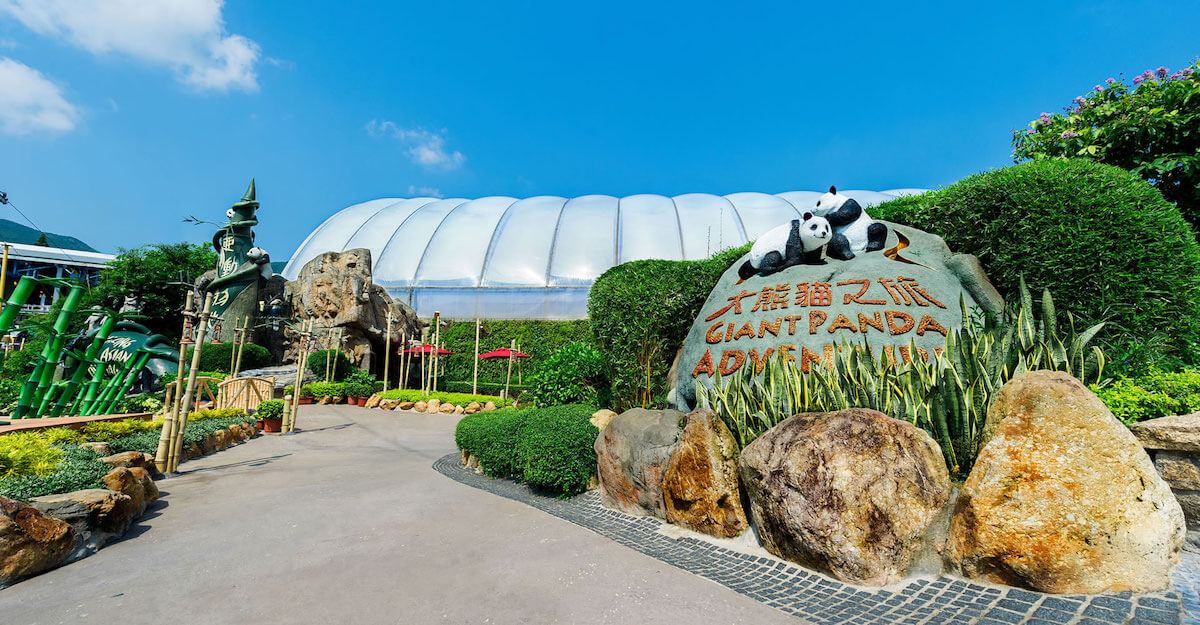 From the Grand Aquarium, our next stop was the Amazing Asian Animals, which features some of the world's most threatened animals and eco trails to appreciate mother nature.
This is where we met the cute and cuddly giant pandas in their habitat.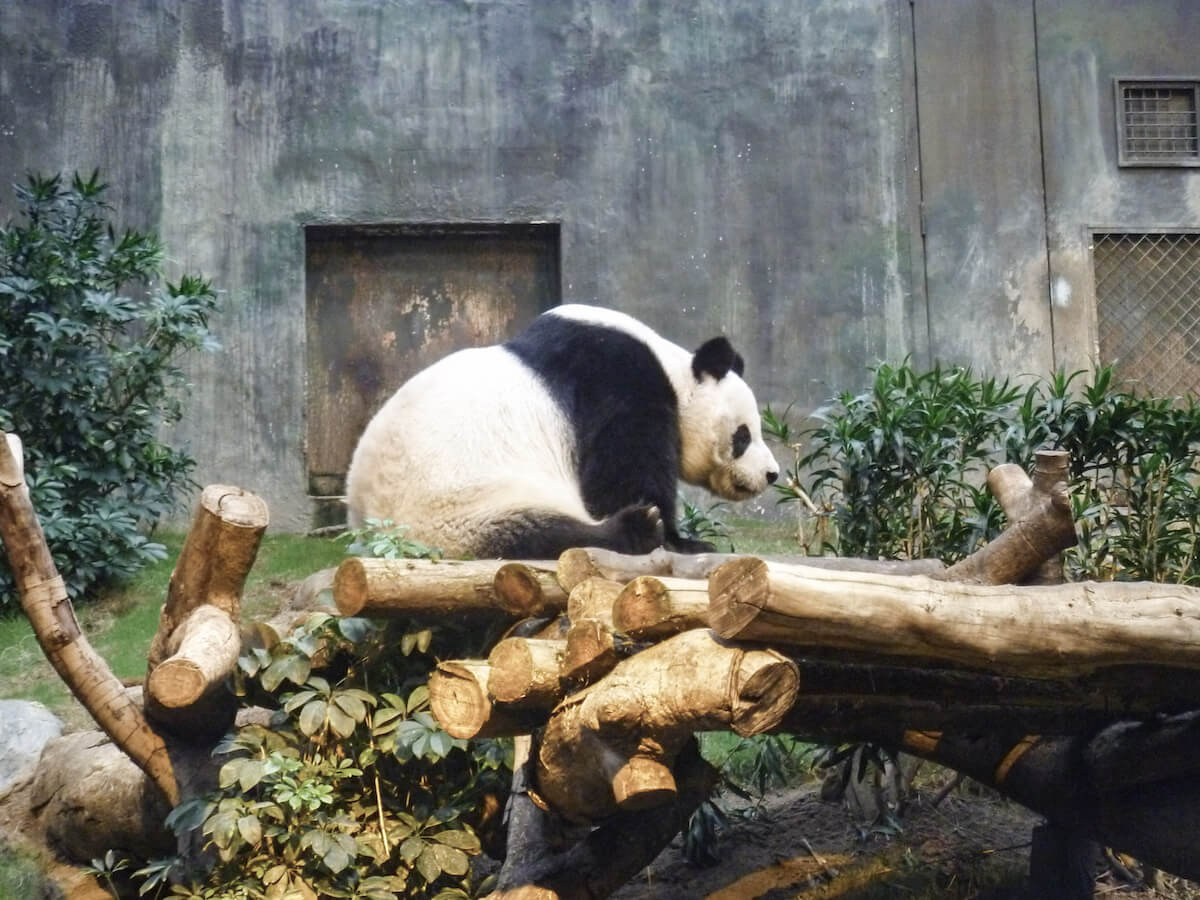 Aside from giant pandas, you'll also see red pandas, the giant salamander, alligators, and goldfish in this attraction zone.
3. Whiskers Harbour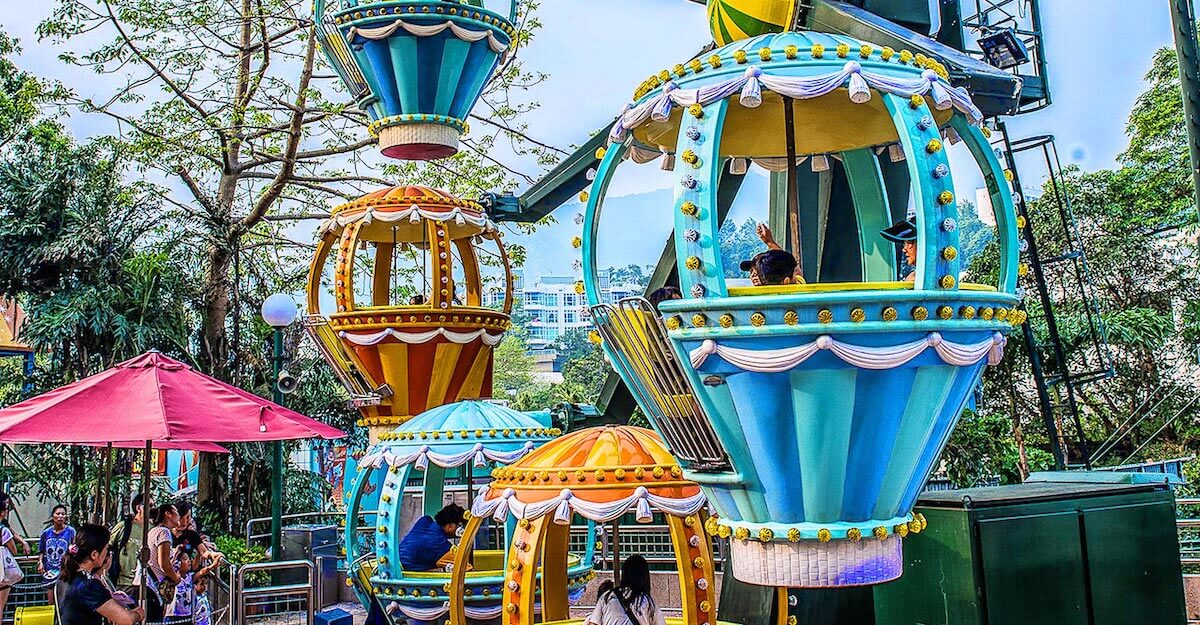 The Whiskers Harbour is a kid's playground! The young and the young at heart will enjoy the friendly rides here including the Merry-Go-Round, Balloons Up-Up-And-Away, and Toto the Loco train ride, to name a few.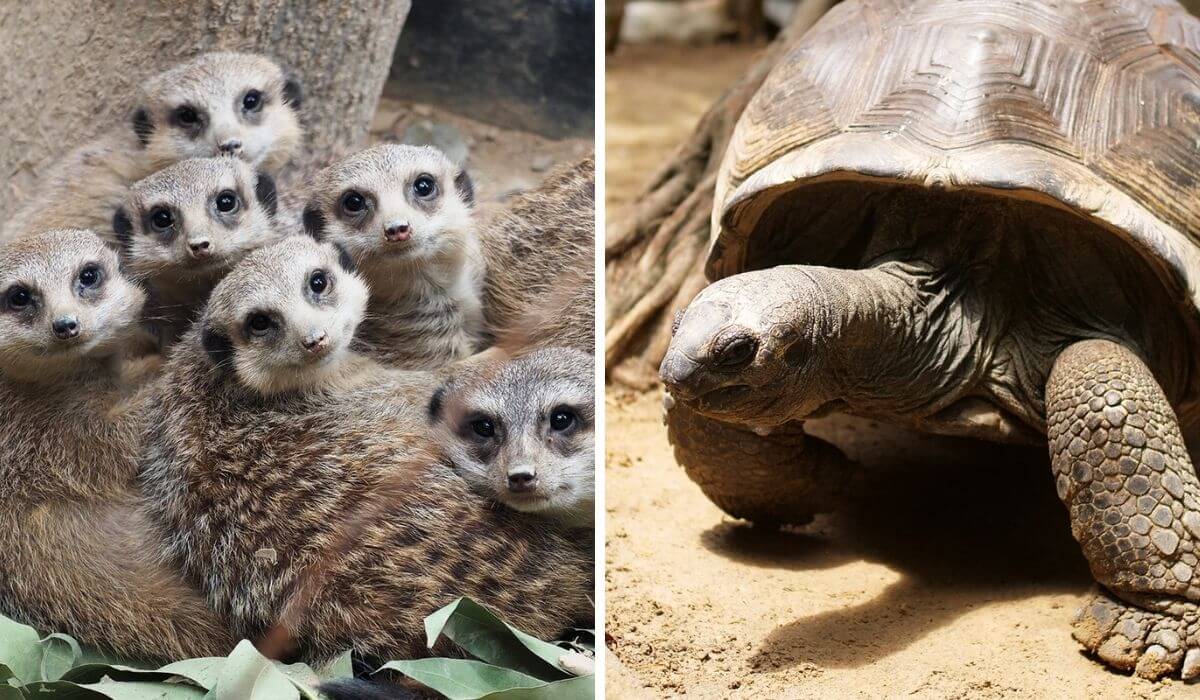 Whiskers Harbour does not end with the theme park rides. You'll also get to meet some adorable meerkats and the giant tortoise at the Little Meerkat and Giant Tortoise Adventure section.
The Summit
4. Polar Adventure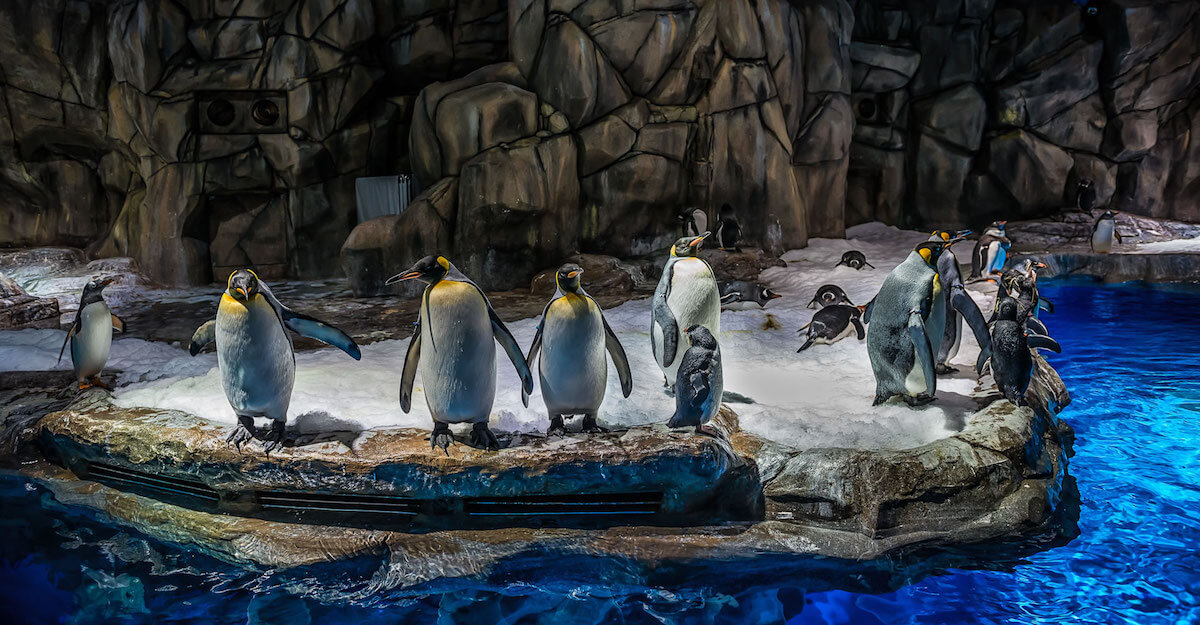 From the name itself, you'll already figure that the Polar Adventure highlights the freezing polar regions of the Earth. Say hello to the lovely South Pole penguins, Pacific walruses, and Arctic fox in their cold habitats.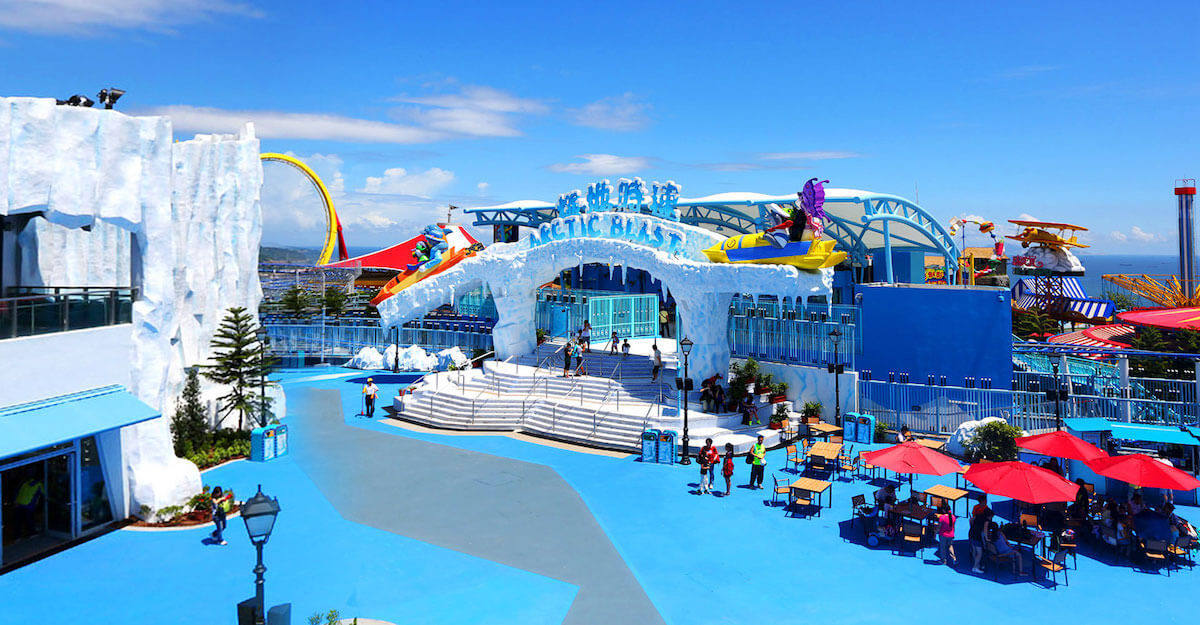 Complete your polar experience by riding the Arctic Blast, a snowscape-themed roller coaster ride.
5. Rainforest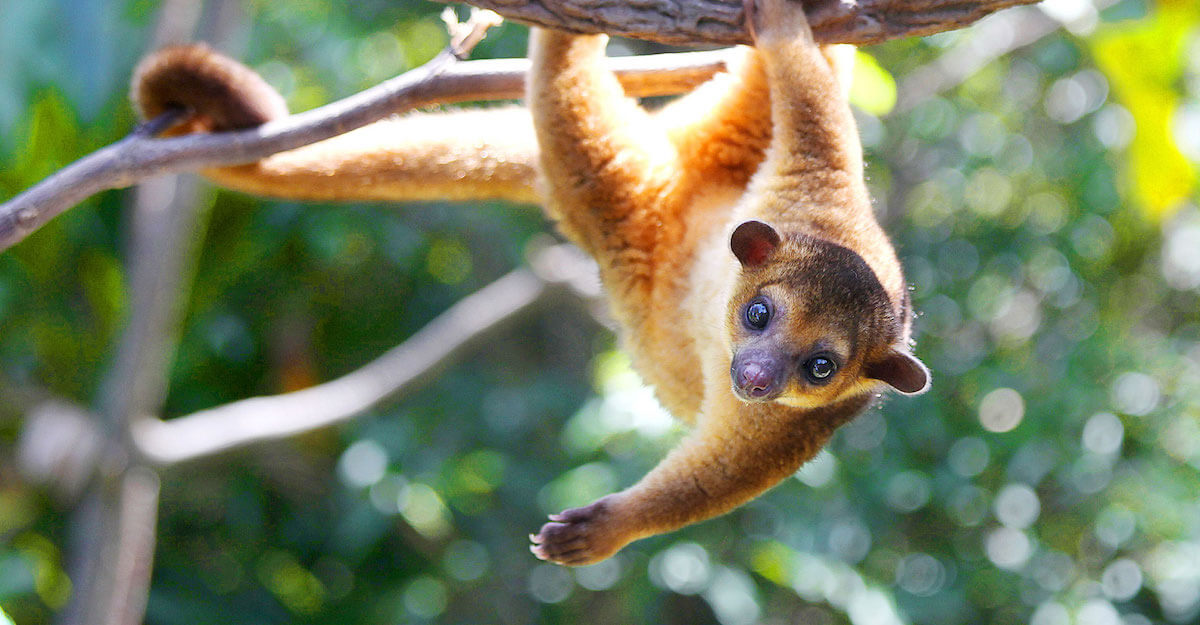 The Rainforest zone features an Expedition Trail where you'll meet unique tropical creatures like toco toucans, arapaimas, kinkajous, pygmy marmosets, and capybaras.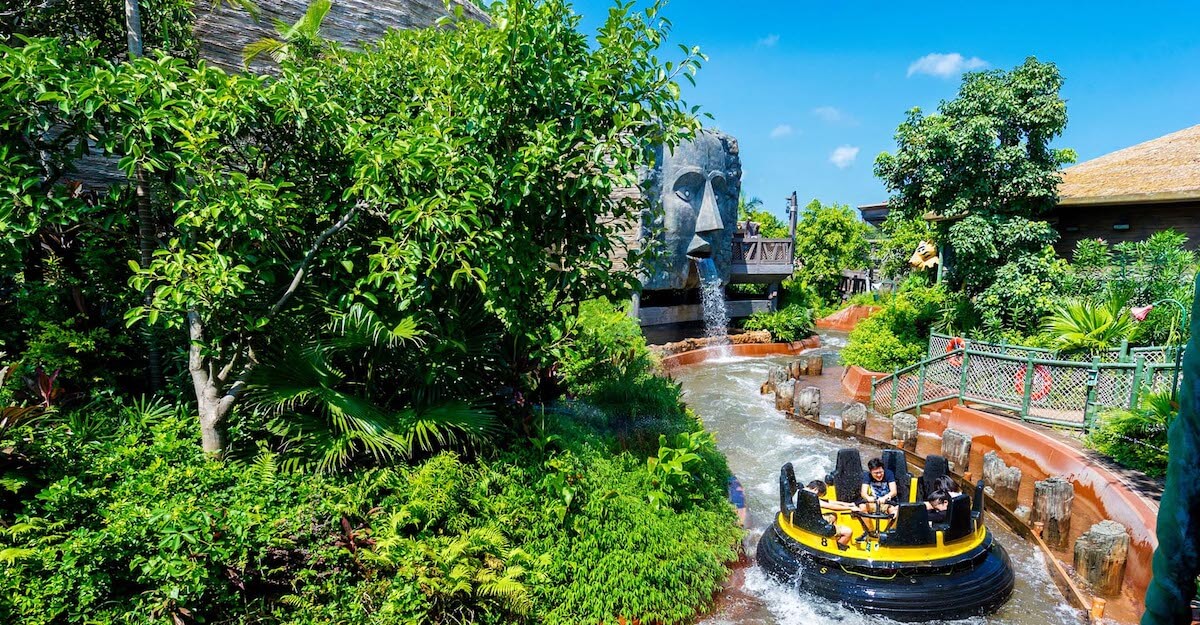 Finish off your Rainforest experience by riding The Rapids. Prepare to get wet as you cruise along the river and pass under suspension bridges with water guns.
6. Thrill Mountain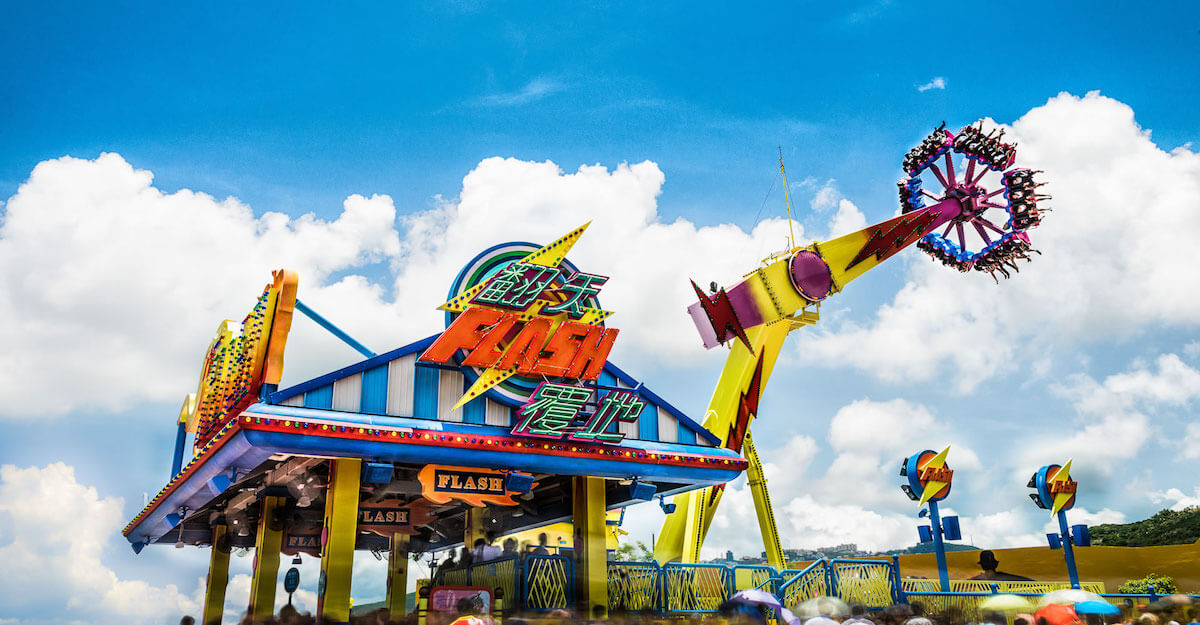 Thrill Mountain is surely every thrill seeker's paradise! Feel the adrenaline rush on the Hair Raiser roller coaster or satisfy your need for speed as you get whisked in the air on the Flash ride at a dizzying speed of 60km per hour.
7. Marine World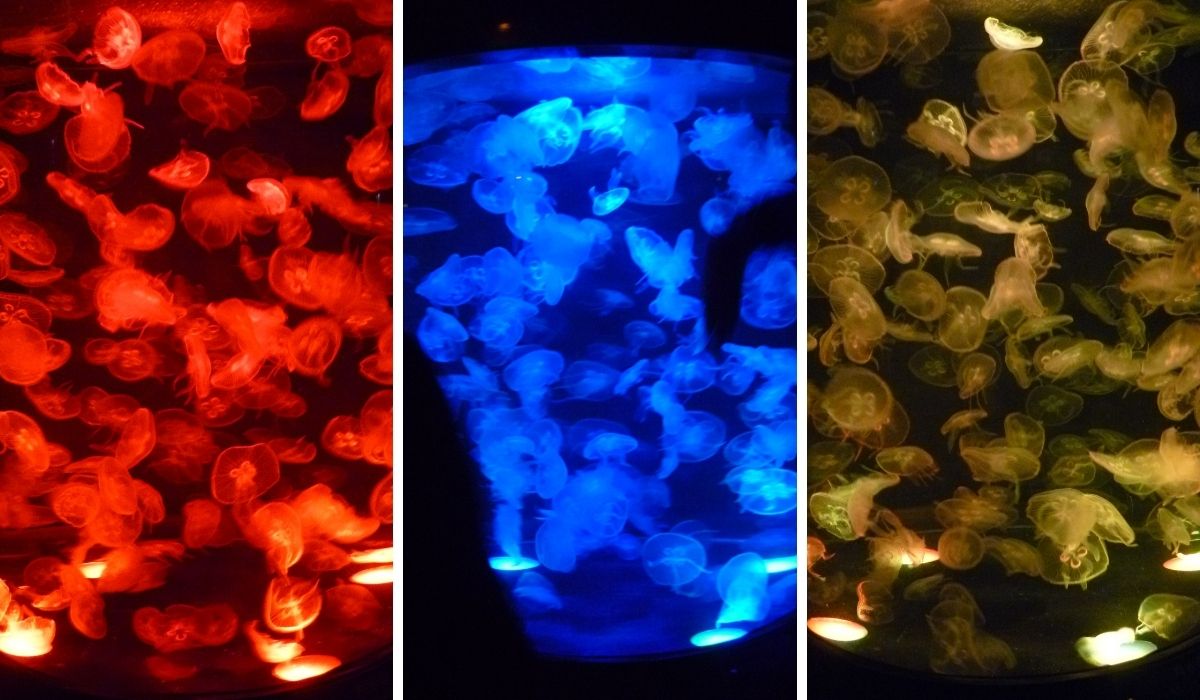 Never leave Ocean Park without exploring the Marine World. Here, you'll immerse in another underwater spectacle from the jellyfish to the sharks, dolphins, and sea lions. You'll also learn more about animal care at the Marine Mammal Breeding and Research Centre.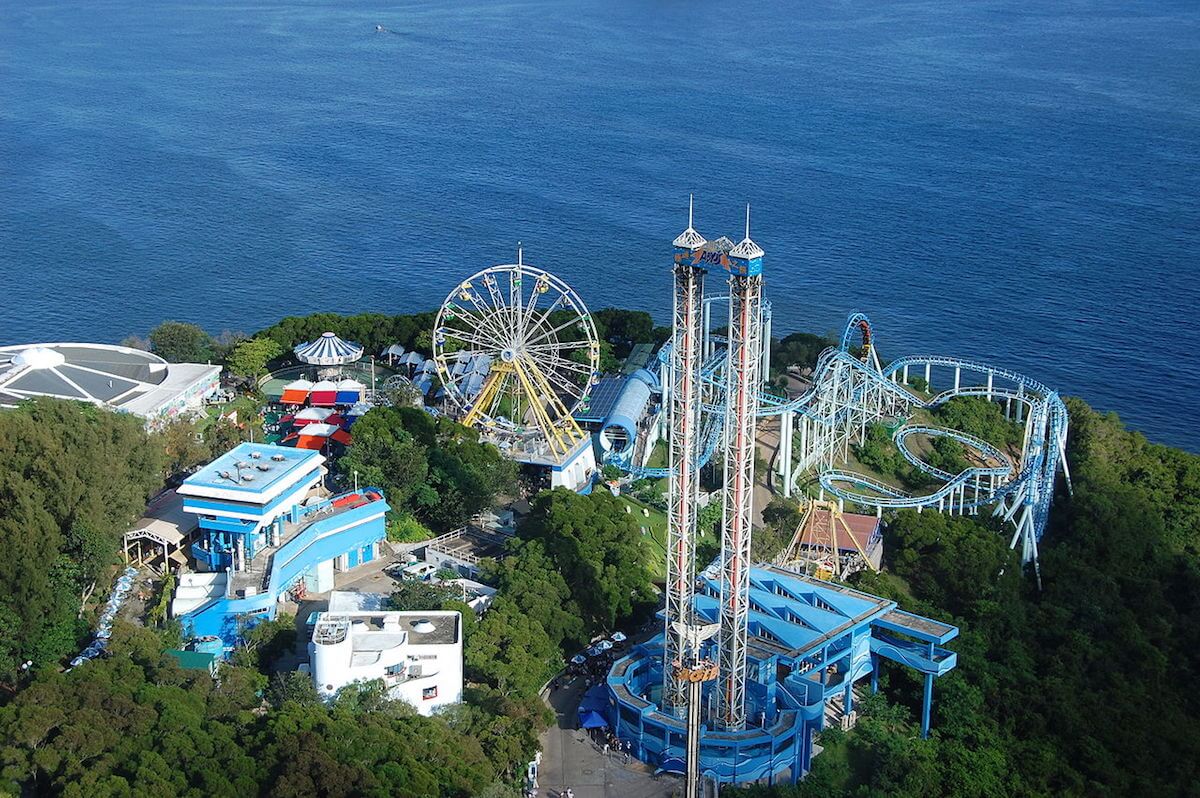 The Marine World also features some of Ocean Park's most iconic theme park rides including the Ferris Wheel, Ocean Park Tower, and Flying Swing, among others. We didn't get to ride these extreme rides because we're prone to motion sickness, but if you're brave enough, go for it!
These are just some of the many Ocean Park Hong Kong attractions. You can access most of them with a general entry ticket with the exception of coin-operated games and skill games.
Friendly reminders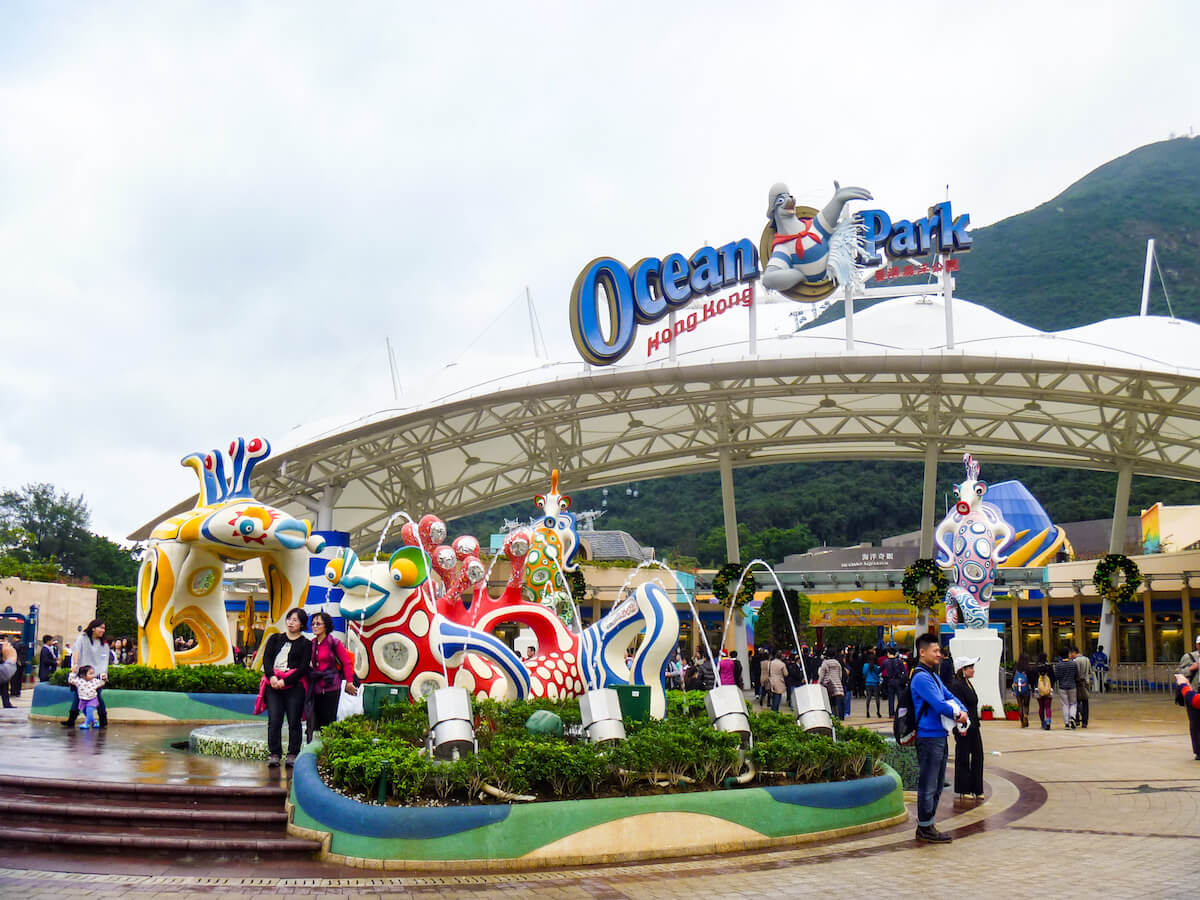 There are outdoor and indoor areas of the park so wear comfy clothes and walking shoes good for long walks.
Outside food and drinks are allowed at reasonable amounts, given they do not have a strong or pungent smell.
There are cafes and food kiosks inside the park if you're feeling peckish.
Alcoholic drinks are not allowed.
Smoking can only be done in designated smoking areas.
Dangerous and hazardous items are strictly prohibited.
Photographs and videos are only allowed for personal use and not for commercial purposes.
Observe proper behavior and avoid public disturbance.
Read the park's rules and regulations before your visit.
That's it! We hope you get a rough idea of what to expect at Hong Kong Ocean Park. We'll leave the rest to your exploration. Have fun!