Hong Kong Disneyland Guide 2023: Tickets, Attractions & Tips
We visited Hong Kong Disneyland on our winter getaway to Hong Kong and Macau. Despite the short trip, we had so much fun in 'The Happiest Place on Earth', and we've made this guide to help you plan your own adventure soon.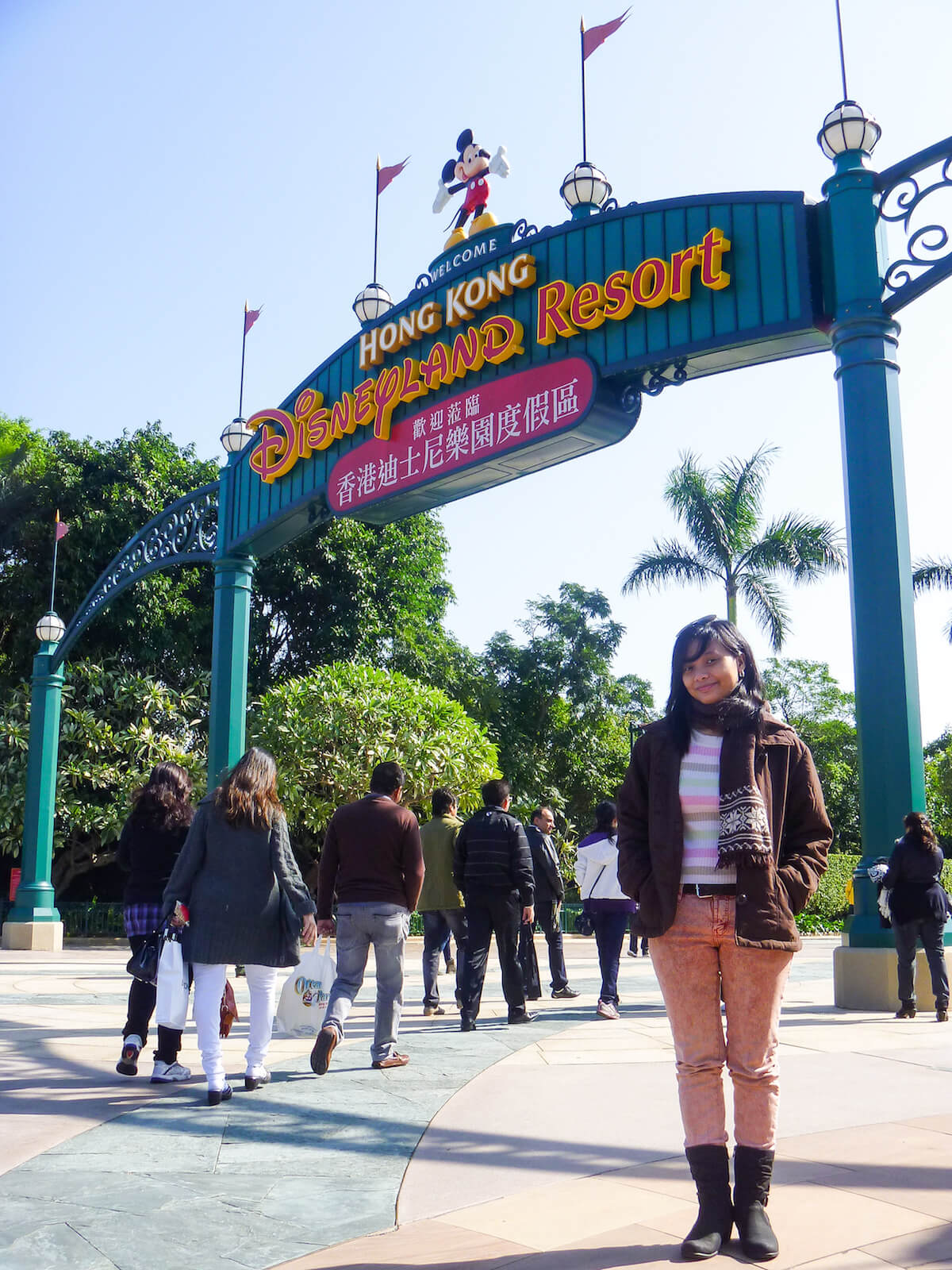 Opened on 12 Sep 2005, the massive 310-acre integrated resort and theme park in Hong Kong's Lantau Island is so famous that it attracts millions of visitors worldwide. What sets Hong Kong Disneyland apart from other Disneyland theme parks is that it is fairly easy to navigate with its own subway line.
Read on for everything you need to know about Hong Kong Disneyland, from the tickets to top attractions, and friendly tips.
Hong Kong Disneyland admission
So, how much is the ticket in Disneyland Hong Kong? There are several HK Disneyland admission fees to choose from depending on the number of days and age group. Please see Disney HK ticket price below:
Hong Kong Disneyland entrance fees 2023
| | | |
| --- | --- | --- |
| Age Group | 1-Day Ticket | 2-Day Tickets |
| Child (3-11 years old) | HK$475 | HK$803 |
| Adult (12-64 years old) | HK$639 | HK$1,068 |
| Senior (65+ years old) | HK$100 | – |
*Children below 3 years old can enter Disneyland Hong Kong for free.
Tip: If you book your Hong Kong Disneyland tickets online, you can get discounts on admission tickets. For instance, instead of paying HK$639 (₱4,620) for an adult 1-day ticket, you will only pay HK$590 (₱4,279). You've already saved HK$49 (~₱350) per ticket. Imagine if you're booking for the whole family? It's really a good deal!
Hong Kong Disneyland operating hours
Disneyland HK is open daily, from 10am to 9pm. Refer to the official HK Disneyland calendar for the most updated schedule.
How to get to Hong Kong Disneyland
HK Disneyland is located on Lantau Island, Hong Kong's largest island.
To get to there, you may take the following modes of transport:
By train
Take the MTR to Sunny Bay Station and transfer to the MTR resort line that goes directly to Disneyland.
By bus
You can also take a bus with routes R33 and R42 going to Disneyland.
By taxi
If you opt to take a taxi, just tell the driver to take you to Disneyland.
Private transfers
If you want more convenience, you may book a private car transfer with a chauffeur who will pick you up from your HK accommodation and drive you directly to Disneyland.
Hong Kong Disneyland map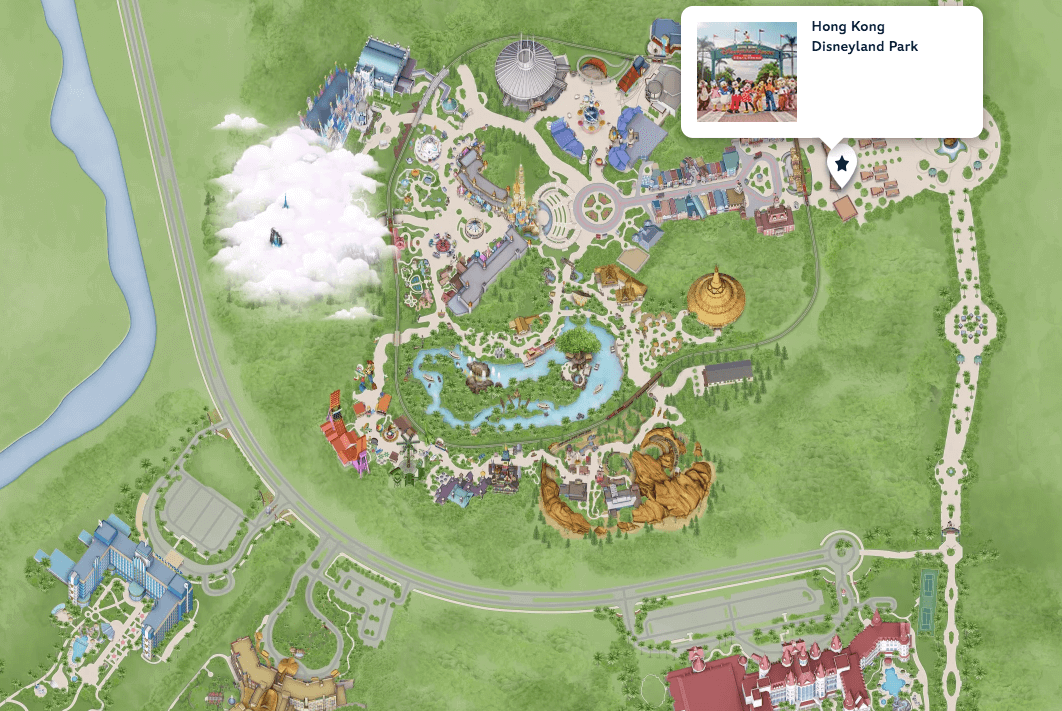 Before you begin your adventure, be sure to check the Hong Kong Disneyland map so you can familiarize yourself with the entire park and its attractions. That way, you can save time and energy since you can already strategize on where to go and what to do.
Top Hong Kong Disneyland rides and attractions
This famous theme park in Hong Kong is so huge that you'll surely be at a loss for what to do first. So, we've rounded up the top Hong Kong Disneyland attractions spread across the different themed lands:
Fantasyland
Castle of Magical Dreams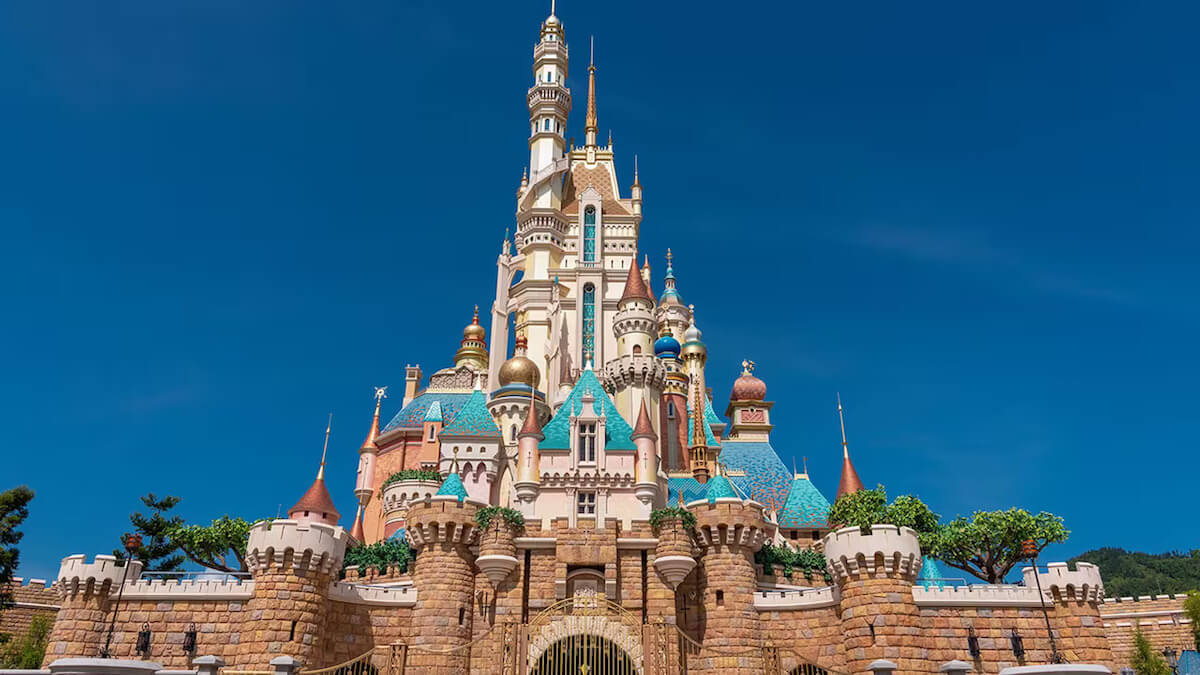 Open for all ages, the Castle of Magical Dreams is easily the top attraction in HK Disneyland. No trip to Disney would be complete without striking a pose at this iconic structure. The stage in front of the Hong Kong Disneyland castle also hosts some shows featuring your best-loved Disney characters.
We didn't catch any show when we went there, though, but this is something we'll look forward to when we're back.
Cinderella Carousel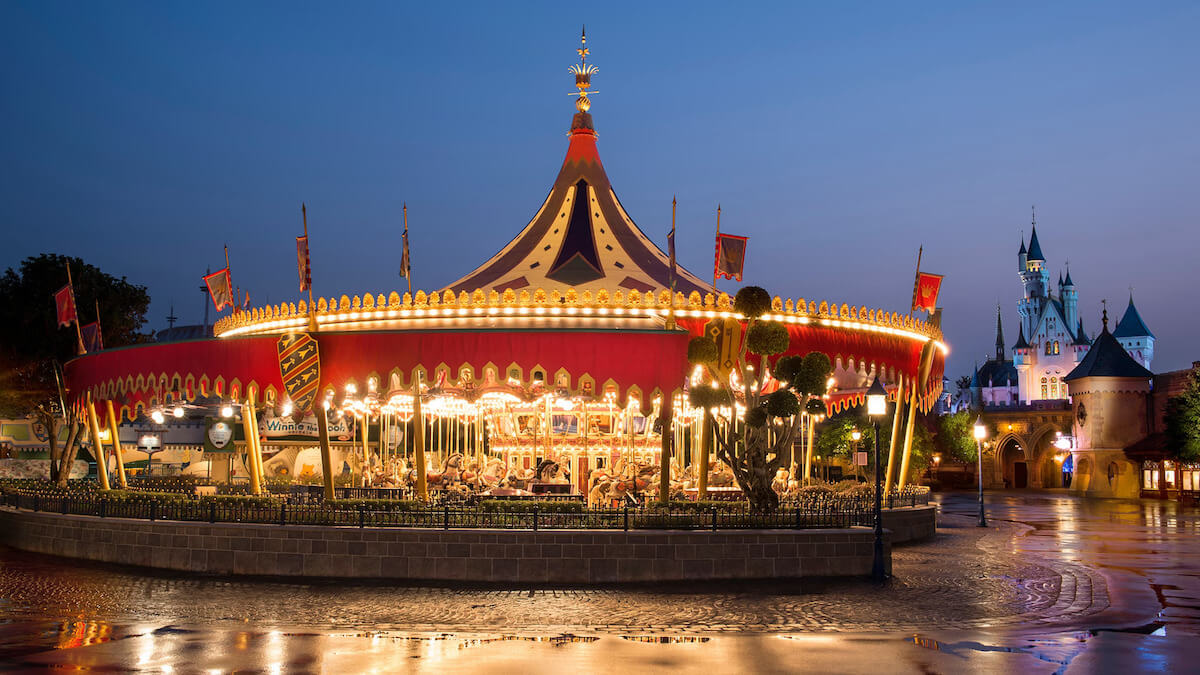 Feel like a true Disney princess aboard the Cinderella Carousel. Hop on one of the wooden-carved horses as you gently spin around in a counter-clockwise direction. It turns even more magical at night!
This is another quintessential Hong Kong Disneyland experience you should not miss. We didn't get the chance to ride this merry-go-round but we'll do next time.
Adventureland
Tarzan's Treehouse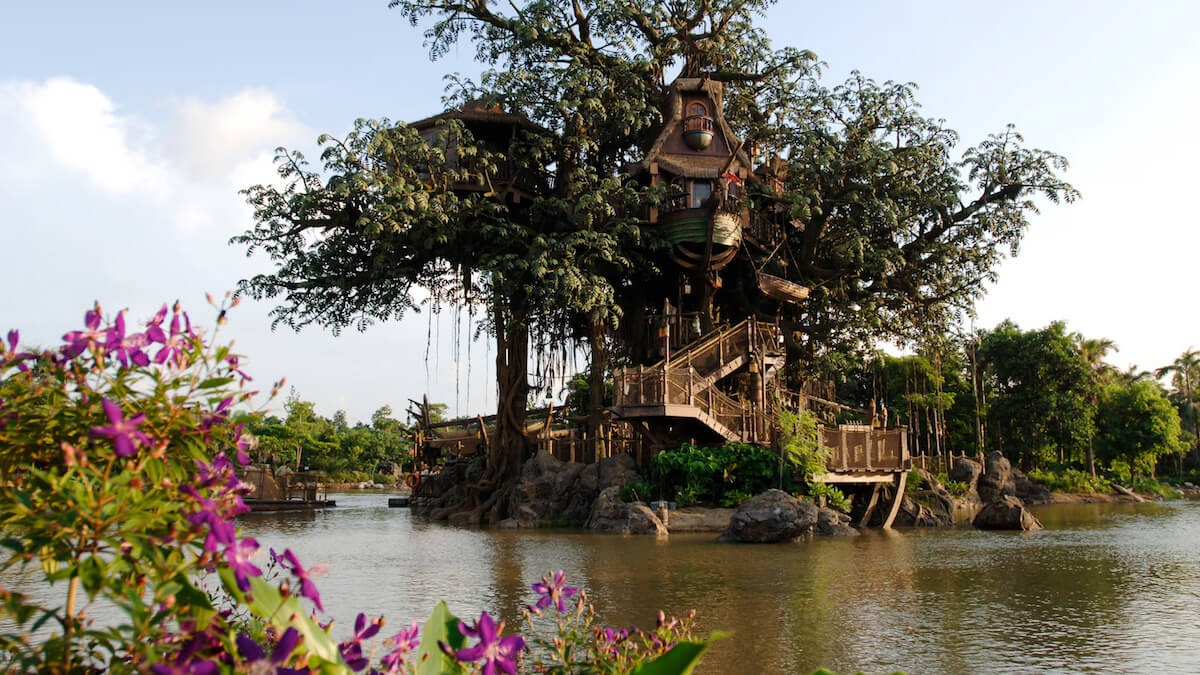 Follow Tarzan's adventure as you ride the log raft, climb a wooden staircase, and cross a suspension bridge until you reach Tarzan's Treehouse.
It's by far the most immersive attraction we've tried at Hong Kong Disneyland. We almost skipped it because of the long queue, but it was worth it!
Jungle River Cruise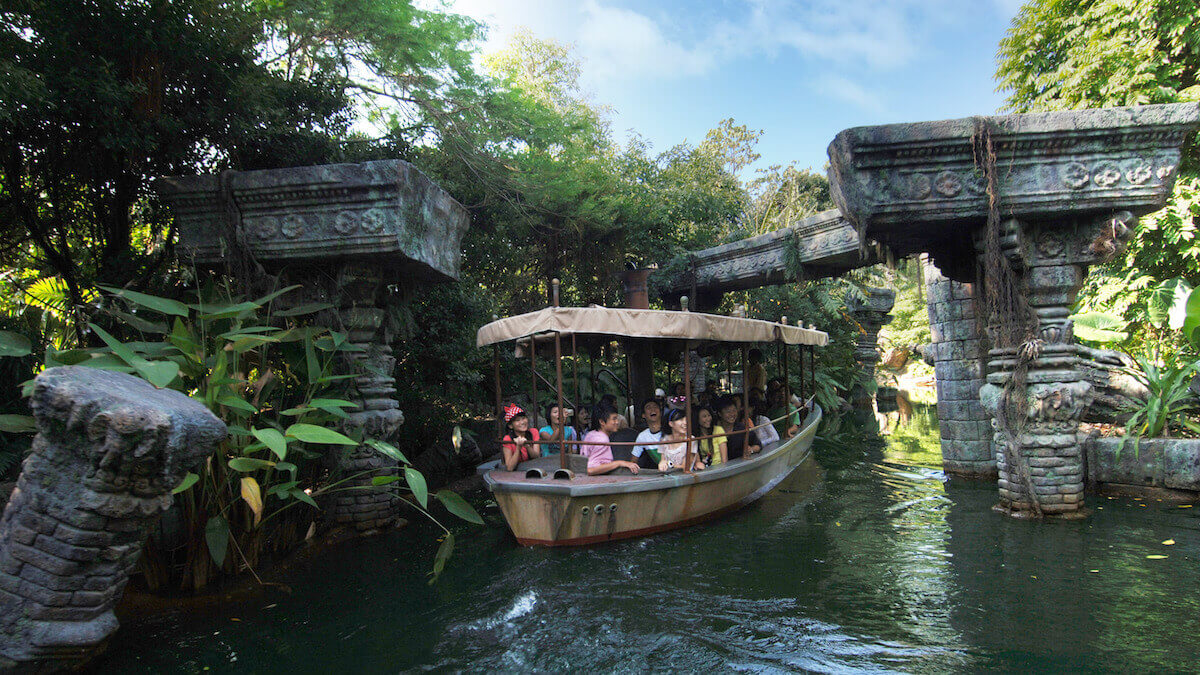 Your jungle adventure doesn't end at Tarzan's Treehouse. Hop aboard the Jungle River Cruise that'll take you on an exciting journey along a tropical river where you'll spot gorillas, elephants, hippos, and more! They aren't real, of course, but everything seems true to life.
This is another top HK Disneyland attraction we can't wait to try next time around.
Tomorrowland
Hyperspace Mountain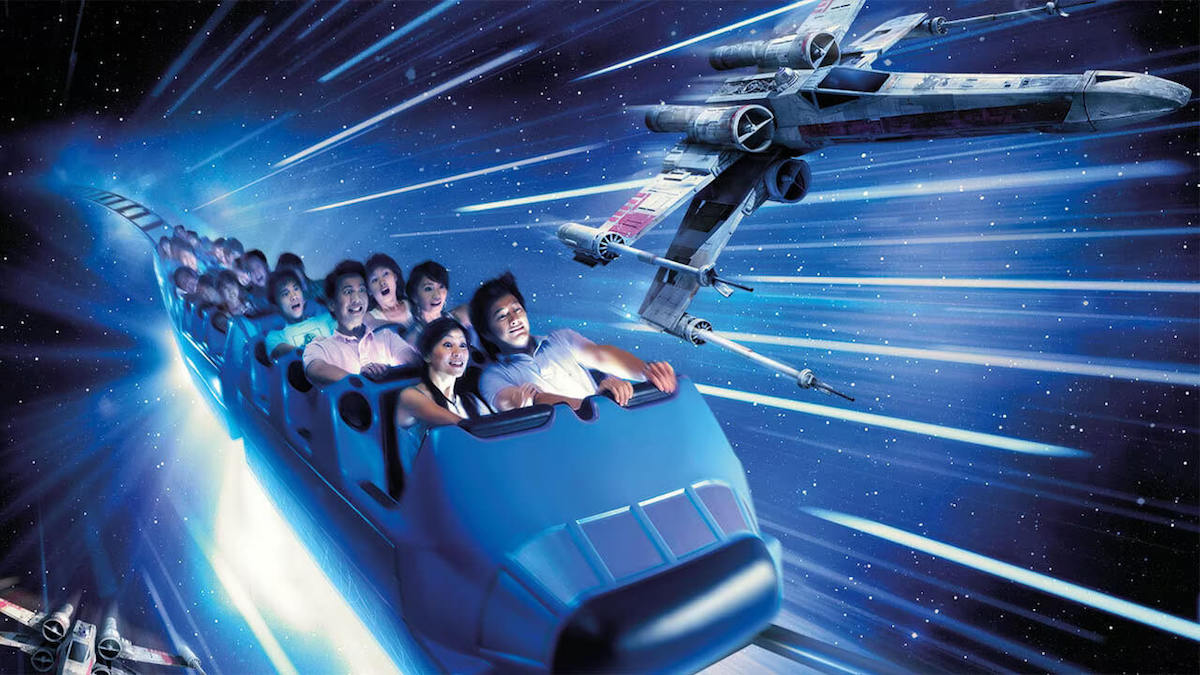 Ever wondered what it feels like to be an X-wing starfighter pilot? Warp into the world of Star Wars with this Hyperspace Mountain train ride. Go through hyperdrive and join the rebel alliance in blasting those imperial fighters. May the force be with you!
We really got curious about this ride, but we didn't dare to try it because we are extremely sensitive to light and motion, and we're afraid that we might not end up getting dizzy.
Toy Story Land
RC Racer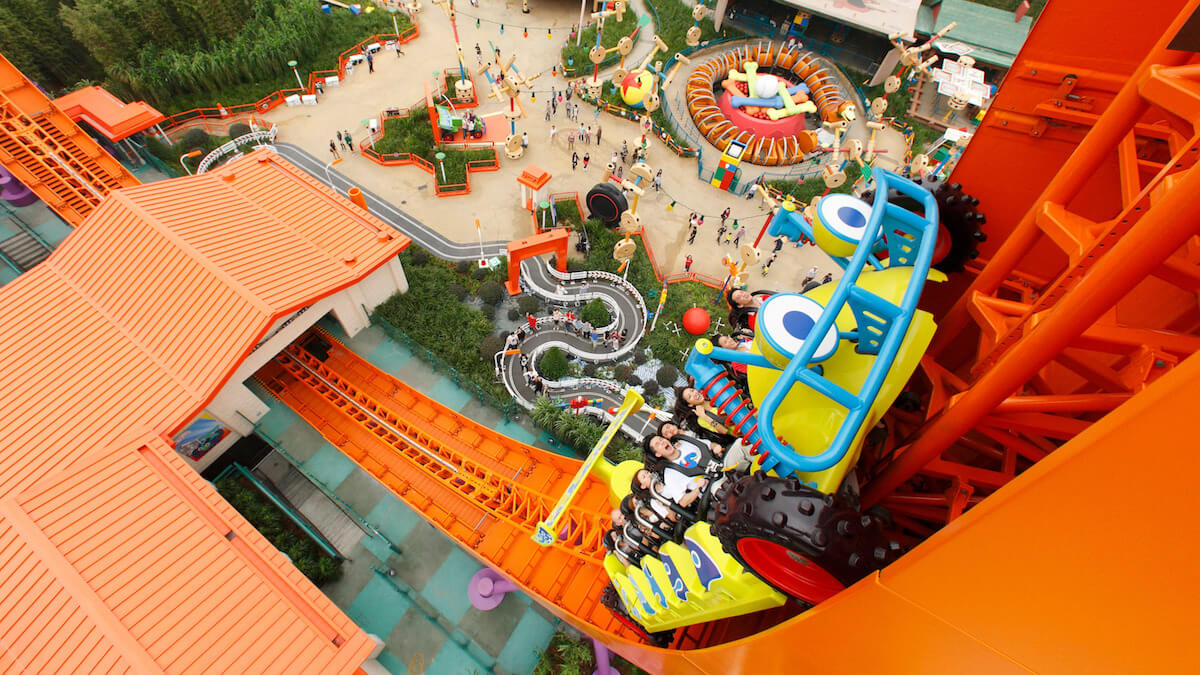 This may look like your common Anchor's Away ride in Enchanted Kingdom, but make no mistake as this giant RC Racer swings like it's going to blast you off to space. May the force still be with you on this ride.
Grizzly Gulch
Big Grizzly Mountain Runaway Mine Cars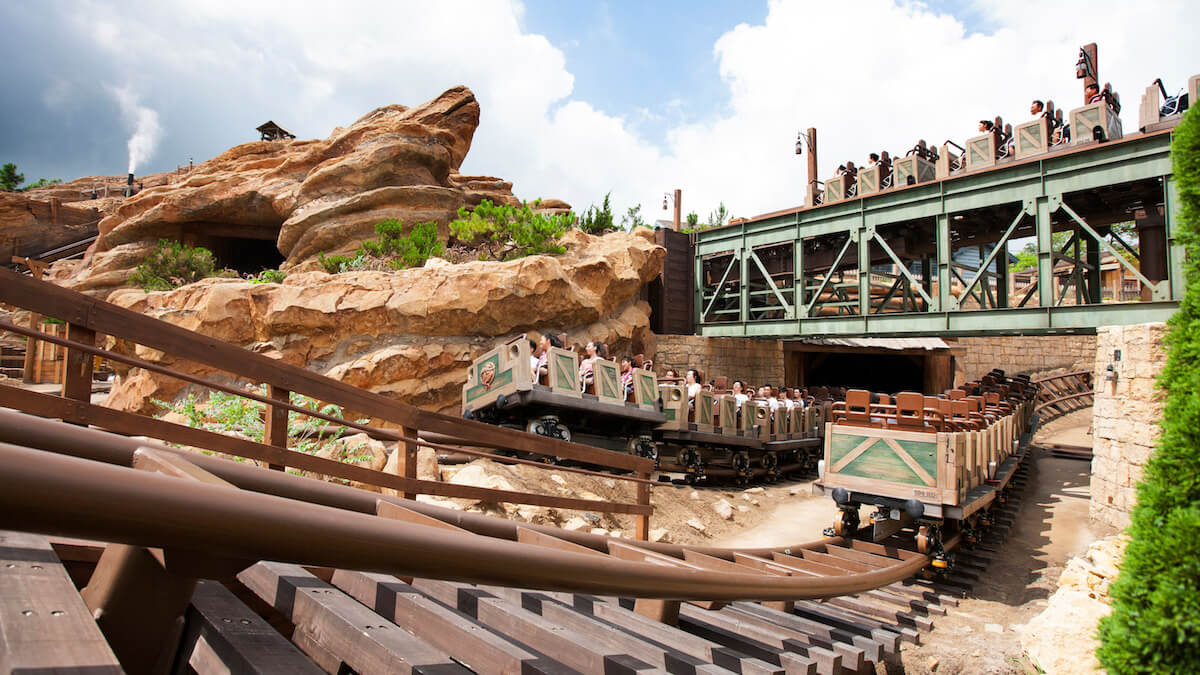 This is a milder version of a roller coaster that lets you experience what it's like riding a minecart going in and out of the mining tunnels. This golden experience is worth a try!
Mystic Point
Mystic Manor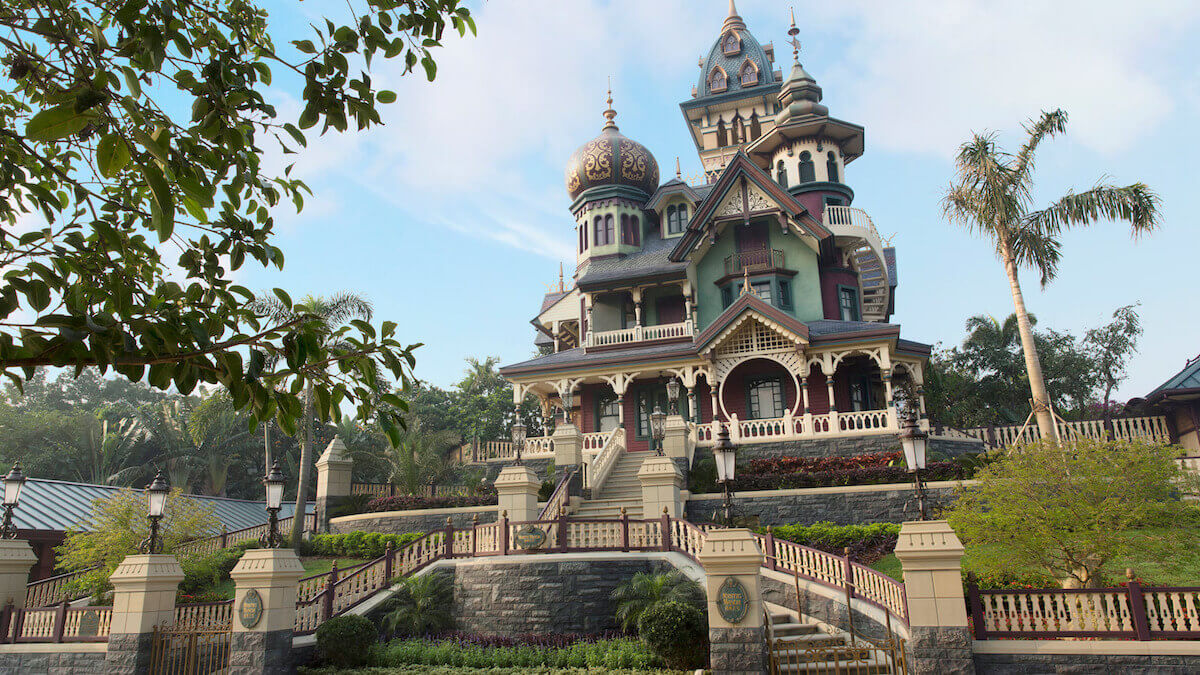 If you love traveling the world, we recommend that you enter the Mystic Manor where you'll discover a collection of artifacts from around the world by Lord Henry Mystic. These include Egyptian antiquities, musical instruments, tribal arts, and more. It's as if you're treasure-hunting around the globe!
Main Street, USA
Main Street Vehicles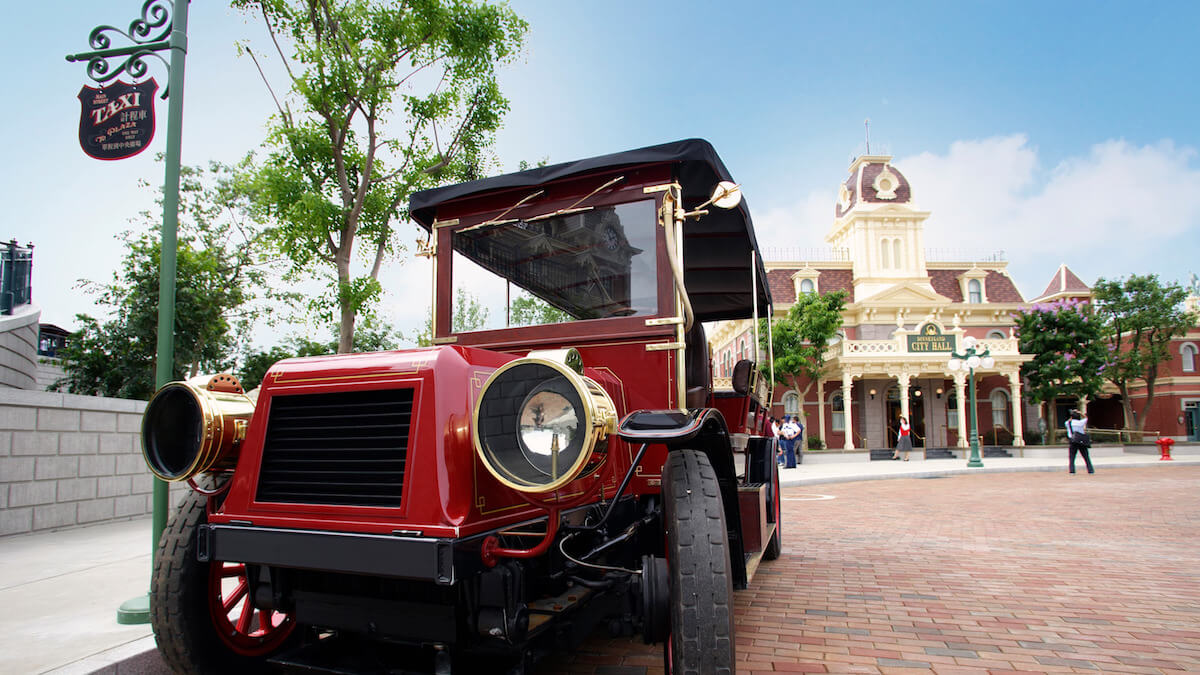 Take a trip down memory lane on any of the vintage Main Street Vehicles such as the omnibus, Main Street taxi (horseless carriage) and paddy wagon (police car). As you ride your vintage vehicle of choice, you'll pass by a replica of the old Main Street, U.S.A. lined with Victorian-themed shops and restaurants.
New: World of Frozen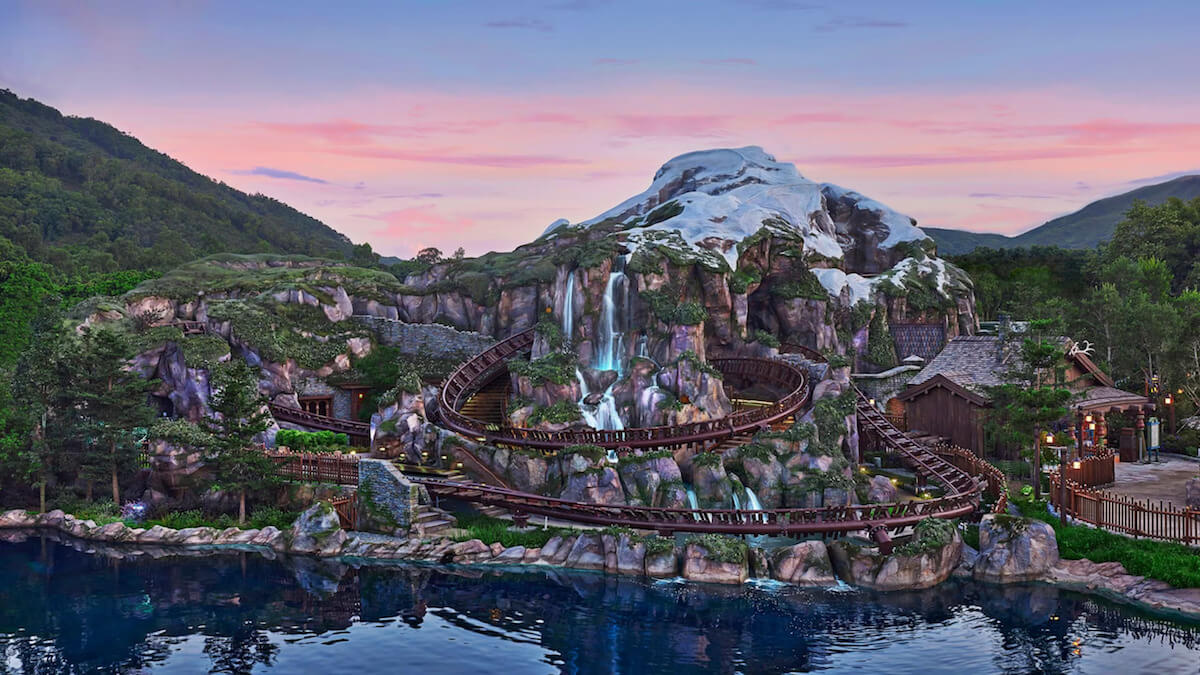 The World of Frozen is the newest attraction in HK Disneyland set to open on 20 November 2023. It is the first and largest "Frozen" themed land in the world, and we can't wait to see what's in store for everyone here!
Hong Kong Disneyland shows to watch out for
Hong Kong Disneyland Parade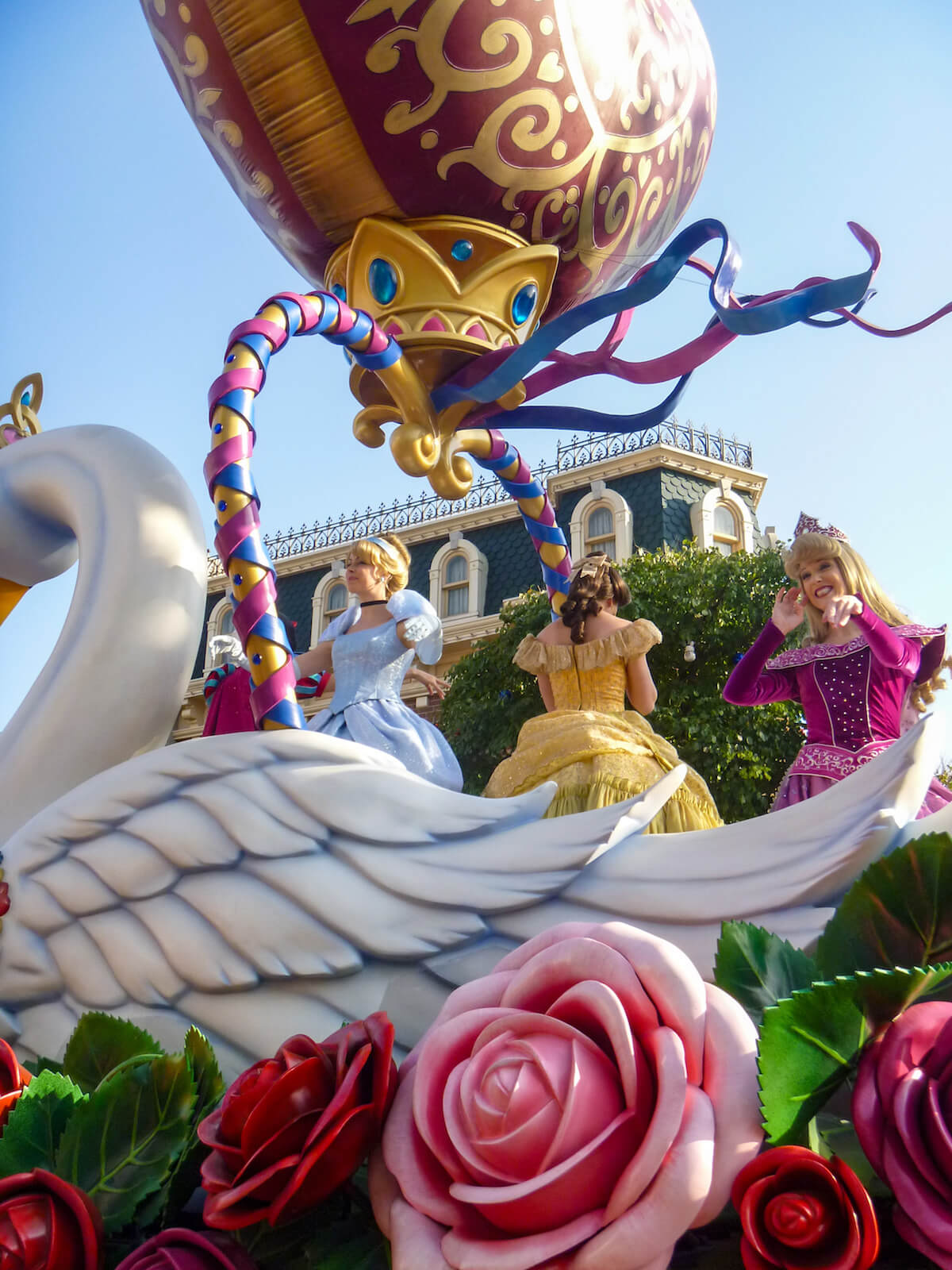 Of course, no trip to Disneyland would be complete without watching the famous Disney Parade where you'll be entertained by your favorite Disney characters like Mickey and Friends. We waited for the parade in the afternoon, and it was worth it. We really felt like we were kids again!
The parade usually happens every 2pm and 5.45 pm, but be sure to check their updated event schedule.
"Momentous" Nighttime Spectacular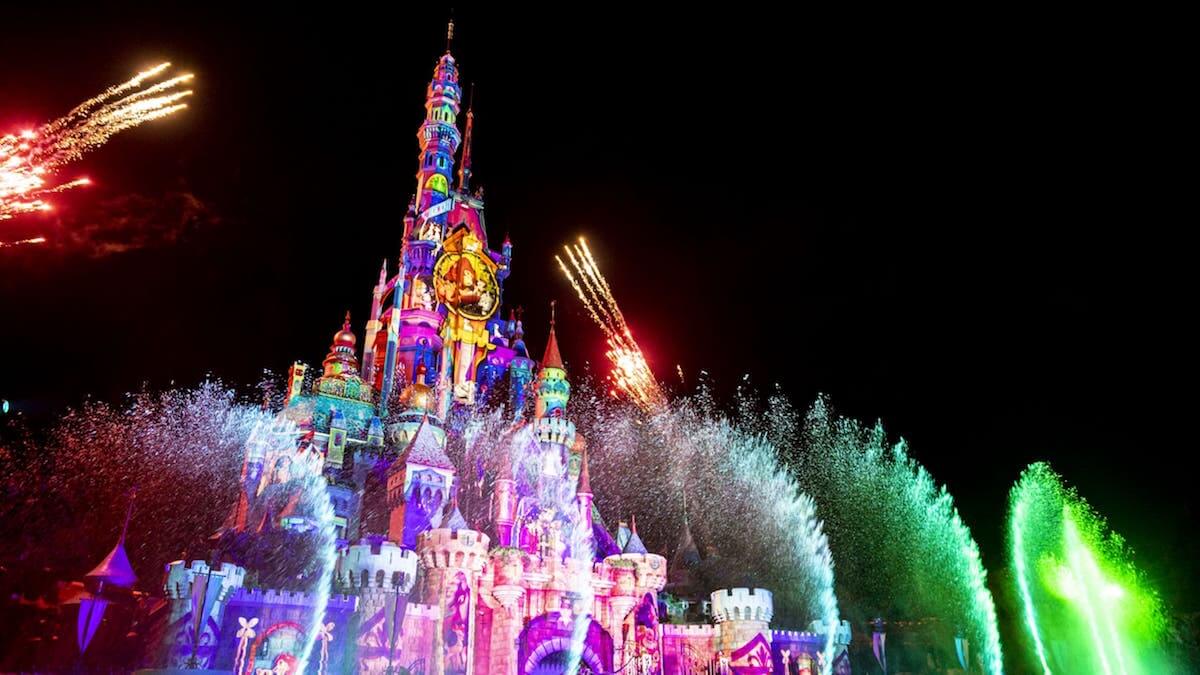 As a grand finale to your Disney experience, wait for the "Momentous" Nighttime Spectacular at 9pm. Never leave Disneyland Hong Kong without witnessing this magical lights and fireworks display. You deserve total happiness at the 'Happiest Place on Earth', after all!
These are just some of the many HK Disneyland attractions. Feel free to check the rest at your own time and pace.
Where to stay in Hong Kong Disneyland
One day is enough to experience Hong Kong Disneyland, but if you wish to spend a night or two here, you may stay in any of the hotels located inside the resort complex.
Hong Kong Disneyland hotels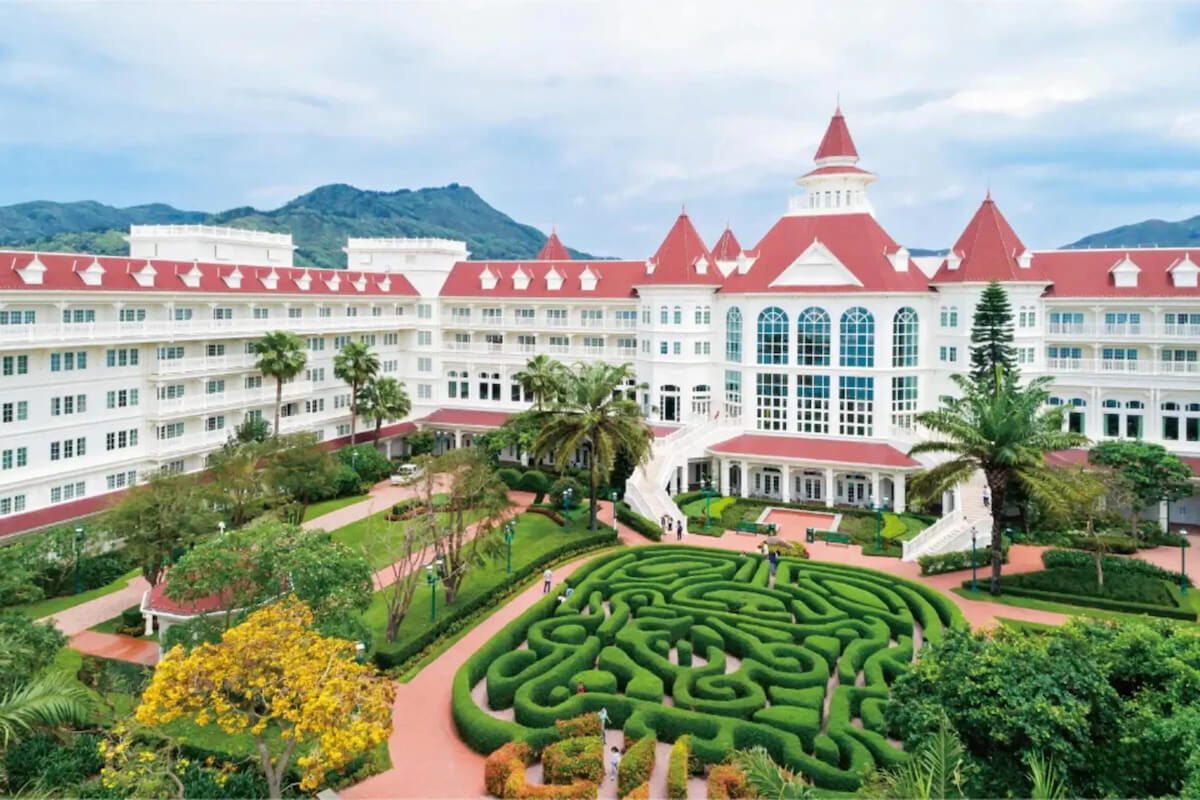 Hong Kong Disneyland Hotel features 400 Victorian-style elegant rooms, indoor and outdoor swimming pools, and a range of exquisite dining options.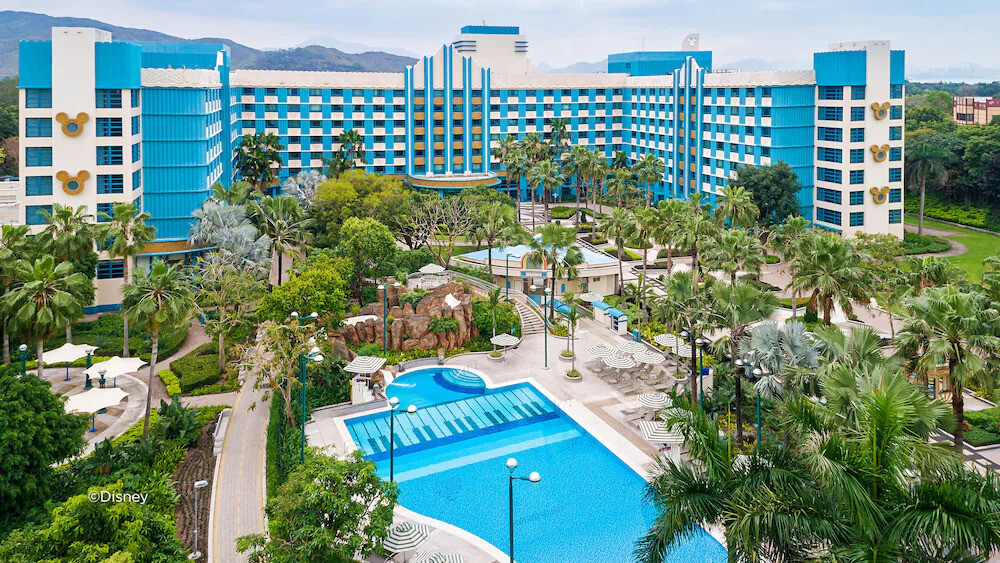 The Hollywood-themed Disney's Hollywood Hotel features modern amenities including a Disney movie-inspired dining experience and a piano-themed outdoor pool.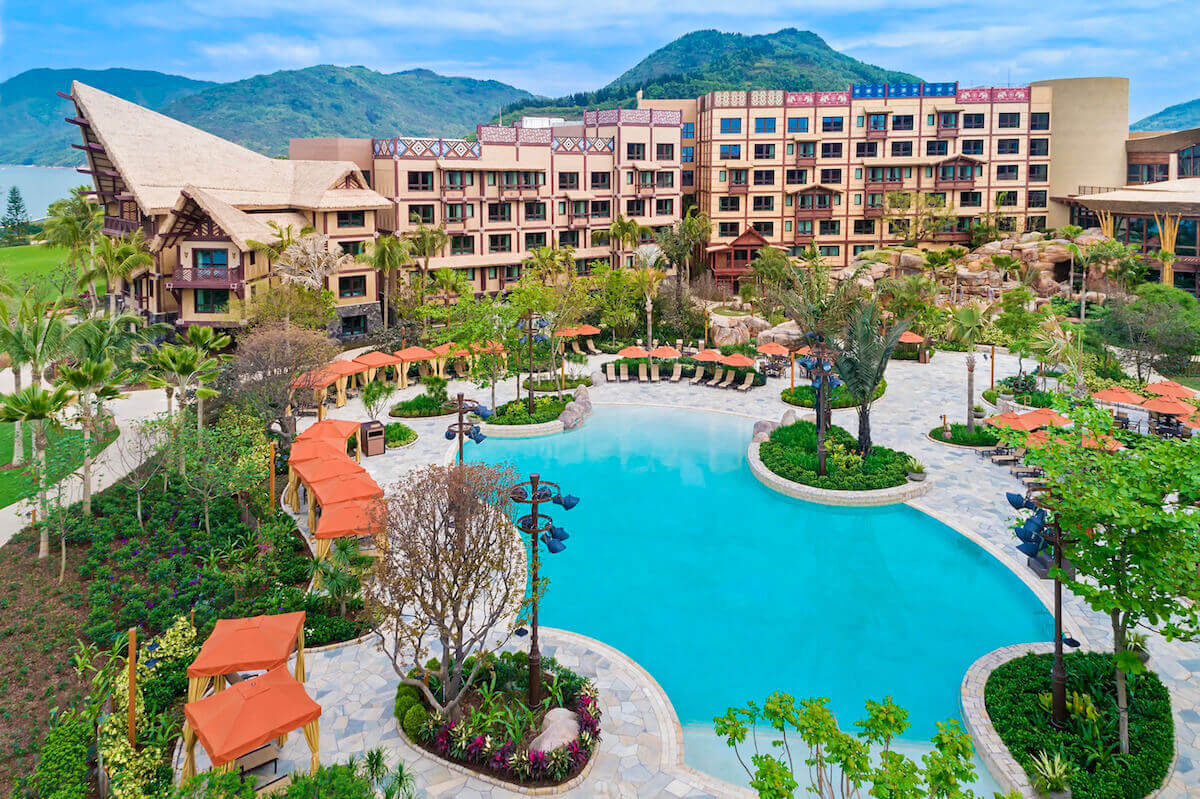 The 750-room Disney Explorers Lodge will elevate your inner explorer with its range of exploration-themed amenities including an outdoor pool, four gardens, and three dining spots.
Hotels near Hong Kong Disneyland
If you are looking for hotels near Hong Hong Disneyland, you may also check your options on Agoda.
Friendly reminders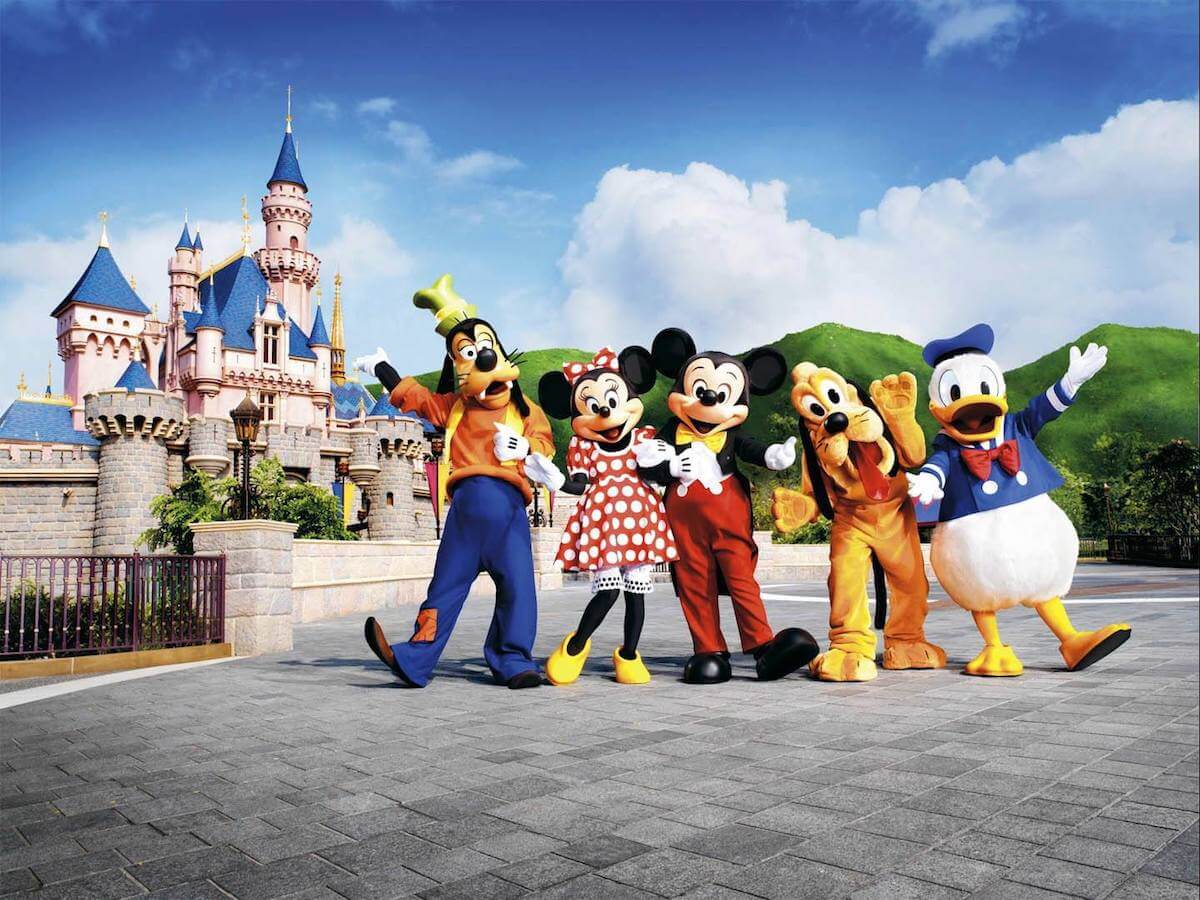 Wear comfortable outfit and footwear good for long periods of walking around the theme park.
Wearing of costumes for those 16 years old and above are not allowed.
Outside food and drinks are allowed given they do not require reheating or they don't have a foul smell.
Smoking cigarettes or vapes are only allowed in designated smoking areas.
Dangerous items as well as weapons, and other things that may cause a disturbance are strictly prohibited.
Pets are not allowed unless they are considered service animals.
Photography and filming are allowed only for personal use.
Drones, remote-controlled kites, and flying devices are not allowed.
Large tripods, folding chairs, and recreational devices with wheels are also not allowed.
You may re-enter the park but your ticket, handstamp, and photos may be required.
Be sure to read the complete HK Disneyland park rules.
We were such in a hurry when we visited HK Disneyland that we missed a lot of attractions and activities. We'll surely be back to experience more, especially in the new normal.
What about you? Have you visited Hong Kong Disneyland yet? Hope you have fun!
Since you're already in Hong Kong, why not explore Ocean Park Hong Kong, too?
If not, take the whole family to popular theme parks in the Philippines including Enchanted Kingdom, Skyranch Tagaytay, Anjo World, Manila Ocean Park, and Cebu Ocean Park.