2023 Korea Tourist Card Guide: Transport, Shopping & More!
We regret not preparing our Korea tourist card as well as other travel essentials like a SIM card or pocket WiFi on our previous Korea trips. We just winged it and thought we could easily buy them upon arrival anyway.
Don't be like us – it pays to have these Korea travel essentials ready before your trip. This will save you the hassle of having to look for stores offering them in Korea. And, you may actually save on costs since you can strategically plan your Korea itinerary with all the benefits in mind.
Best Korea transport cards, tourist passes, and travel essentials
1. T-Money Card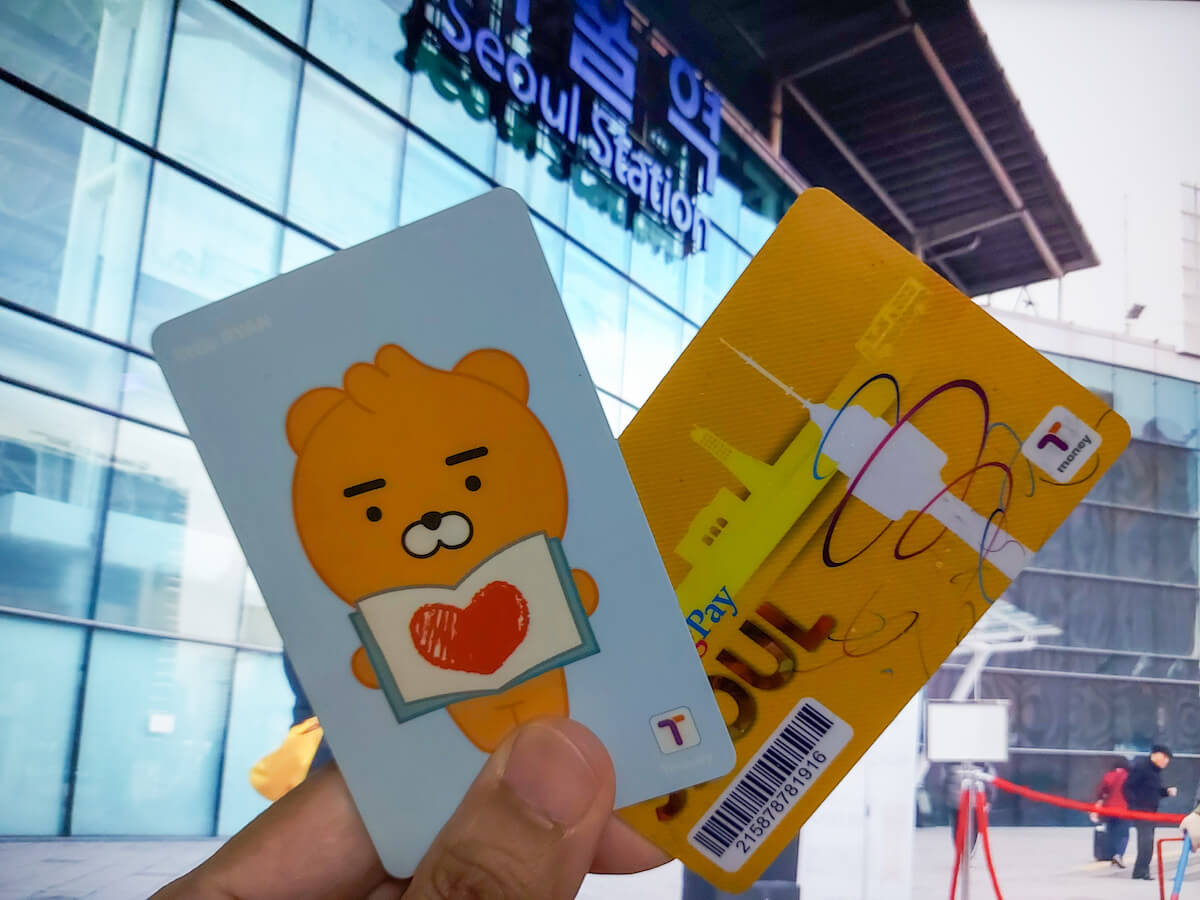 It's a no-brainer. A T-Money Card should be the first thing that you should prepare before your Korea trip. It is the most popular Korea transport card with the largest number of affiliated partners. You can mainly use your T-Money Card to pay for public transportation like trains, buses, and taxis. Aside from that, you may also use it to pay at convenience stores, vending machines, and retail brands.
Read our T-Money Card guide for more information on the costs, where to buy, and benefits.
2. Discover Seoul Pass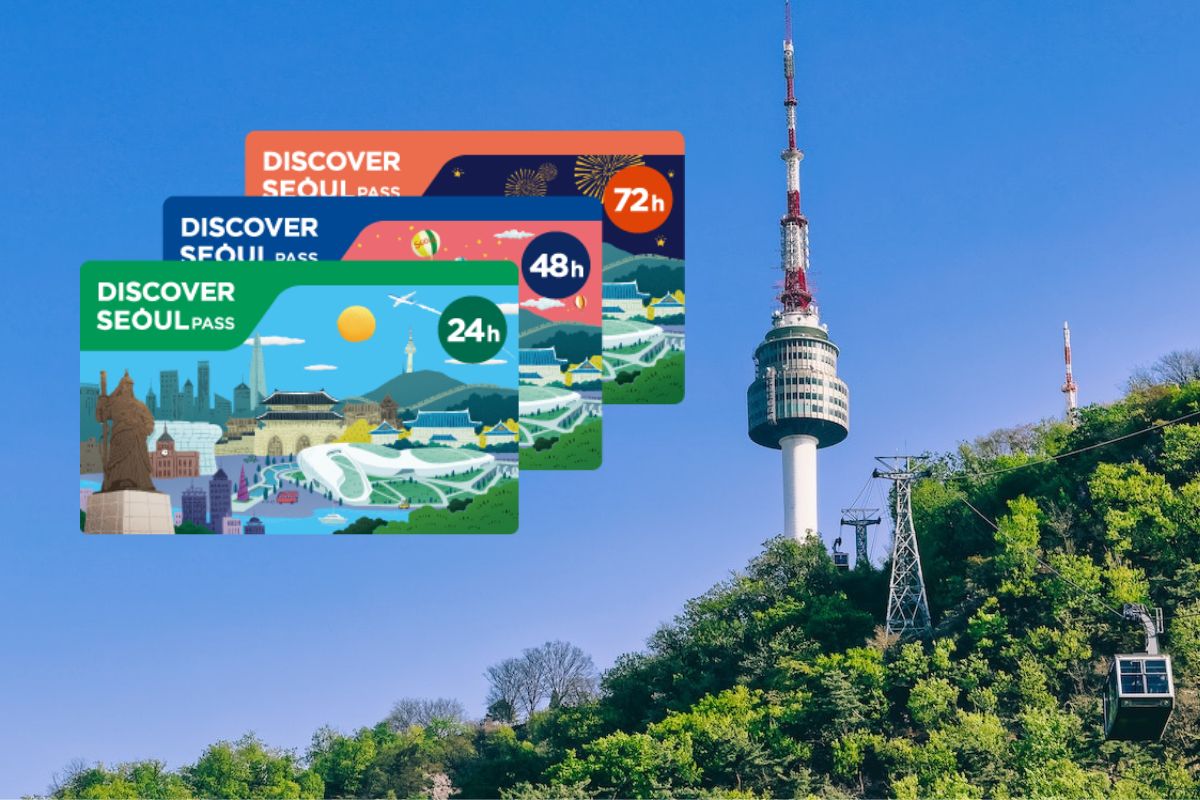 If you are mainly exploring the capital city of Seoul and nearby places, we highly recommend that you get a Discover Seoul Pass. With this Korea tourist card, you get FREE or discounted access to over 100 tourist attractions in Seoul and beyond like Lotte World, N Seoul Tower, Nami Island, and so much more! Choose from 24-hour, 48-hour, or 72-hour validity, depending on your trip duration. The card itself also serves as your Korea transport card where you can top-up to pay for public transport.
Check out our Discover Seoul Pass guide where we discussed the benefits, costs, and sample itinerary in greater detail.
3. WOWPASS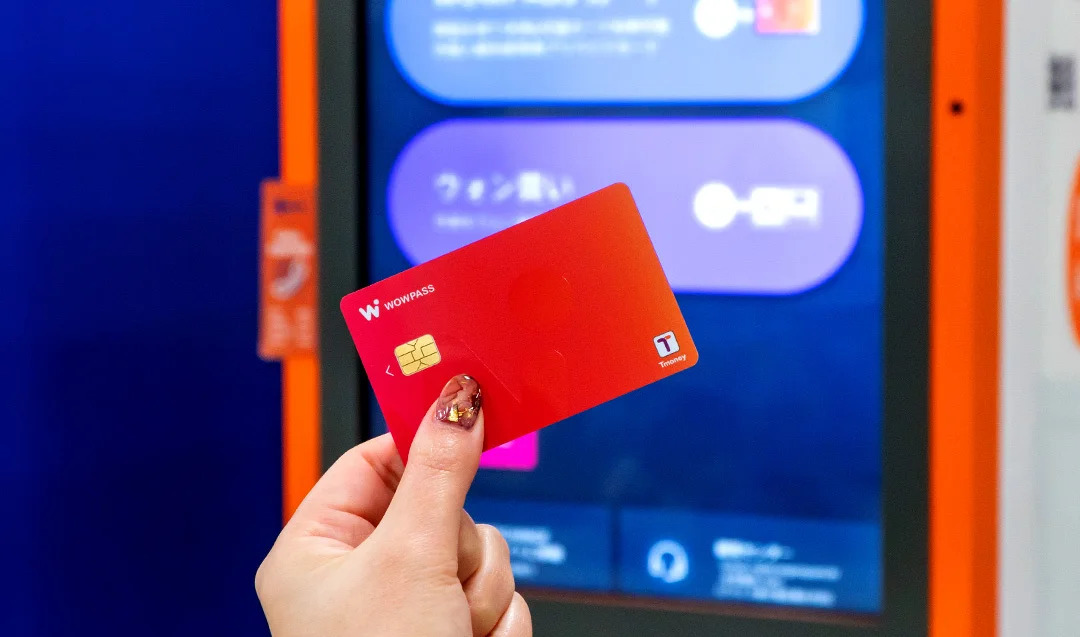 Cashless payments are a thing in South Korea. In fact, many stores no longer accept cash payments. With the WOWPASS, you can use it as a prepaid debit card to pay for your purchases in Korea. Aside from that, it also serves as a Korea transport card so you can pay for public transportation including trains, buses, and taxis. You can top-up, withdraw, or exchange currencies at machines found in airports, subways, and even hotels.
This special Korea tourist card offers better exchange rates than banks, airports, or money changers, and accepts 16 currencies including USD, EUR, SGD, HKD, and even PHP. What's even better is that it also offers brand cashback benefits, which is really great for tourists who love shopping and dining in Korea. You can check your balance, history, and benefits by downloading the WOWPASS mobile app.
4. NAMANE Card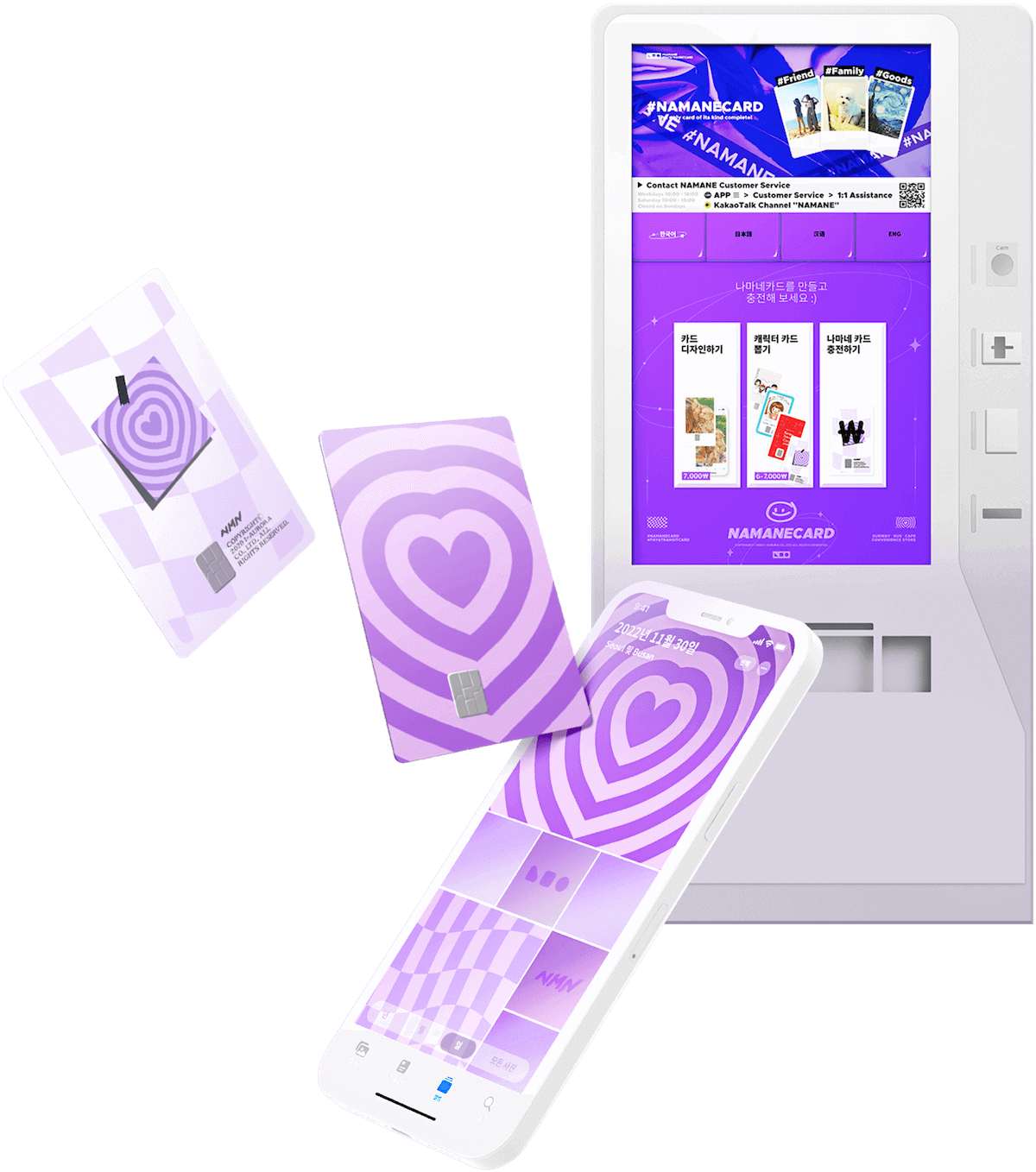 A NAMANE Card is a prepaid travel card in Korea you can use as payment for transport and offline purchases. But what sets this card apart from the rest is that it is customizable. This means you can design your own card, making it a cute souvenir item from Korea.
Another advantage of this Korea tourist card is that there is no authentication needed and no limit to who can use the card, so even minors can use it. You may download the NAMANE Card app to check your balance and transactions.
5. Korea SIM Card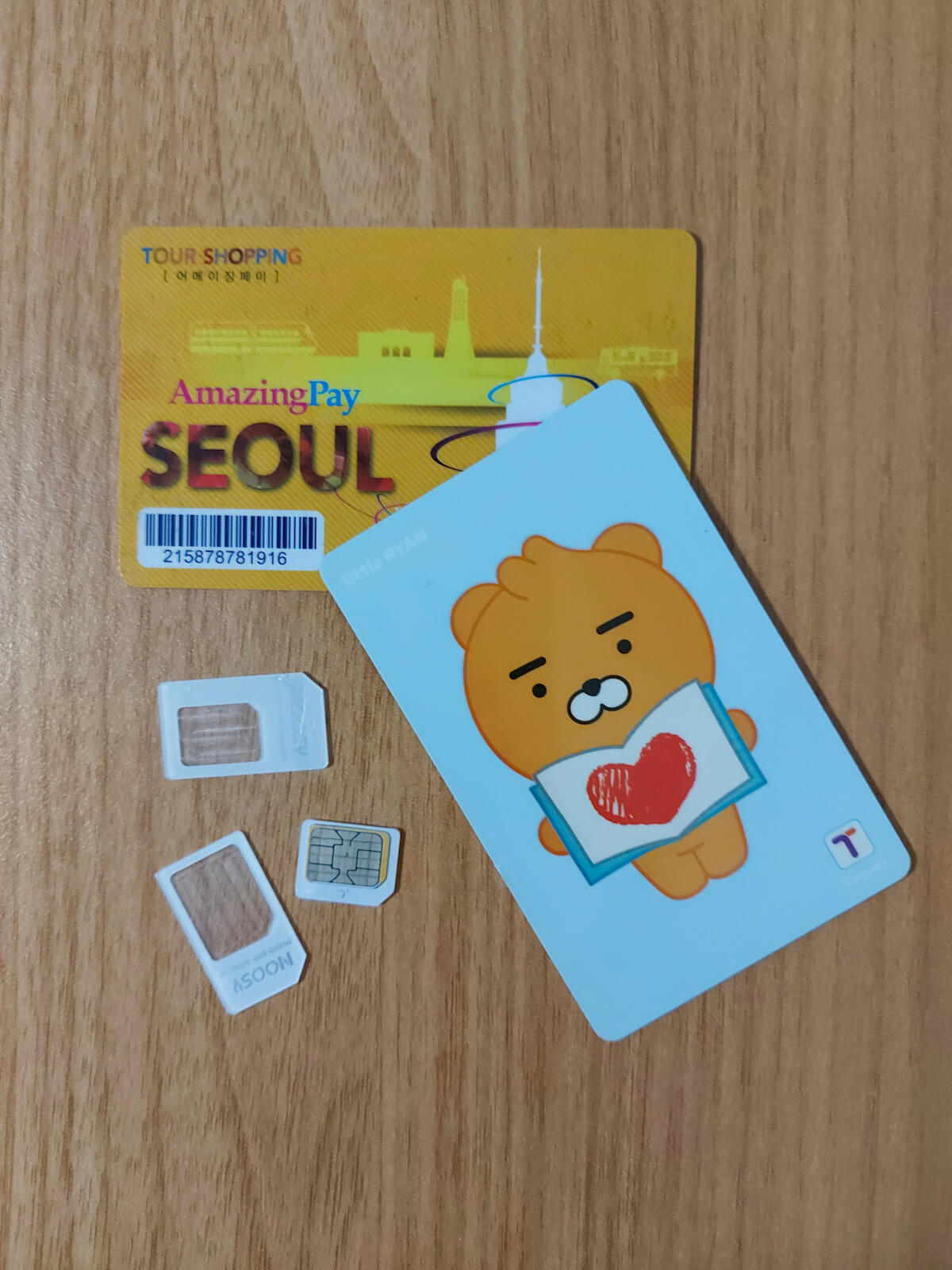 South Korea is one of the countries with the fastest internet speed so you are assured that the data from their SIM cards are of top quality. If you are traveling solo or as a couple, we recommend that you get a SIM card since it's handy and more efficient than getting another device like a pocket WiFi. You can even get an eSIM if you don't want to insert another SIM card into your mobile phone.
There are various Korea SIM card options to choose from. You may read our Korea SIM card guide so you can compare the prices and advantages.
6. Korea Pocket WiFi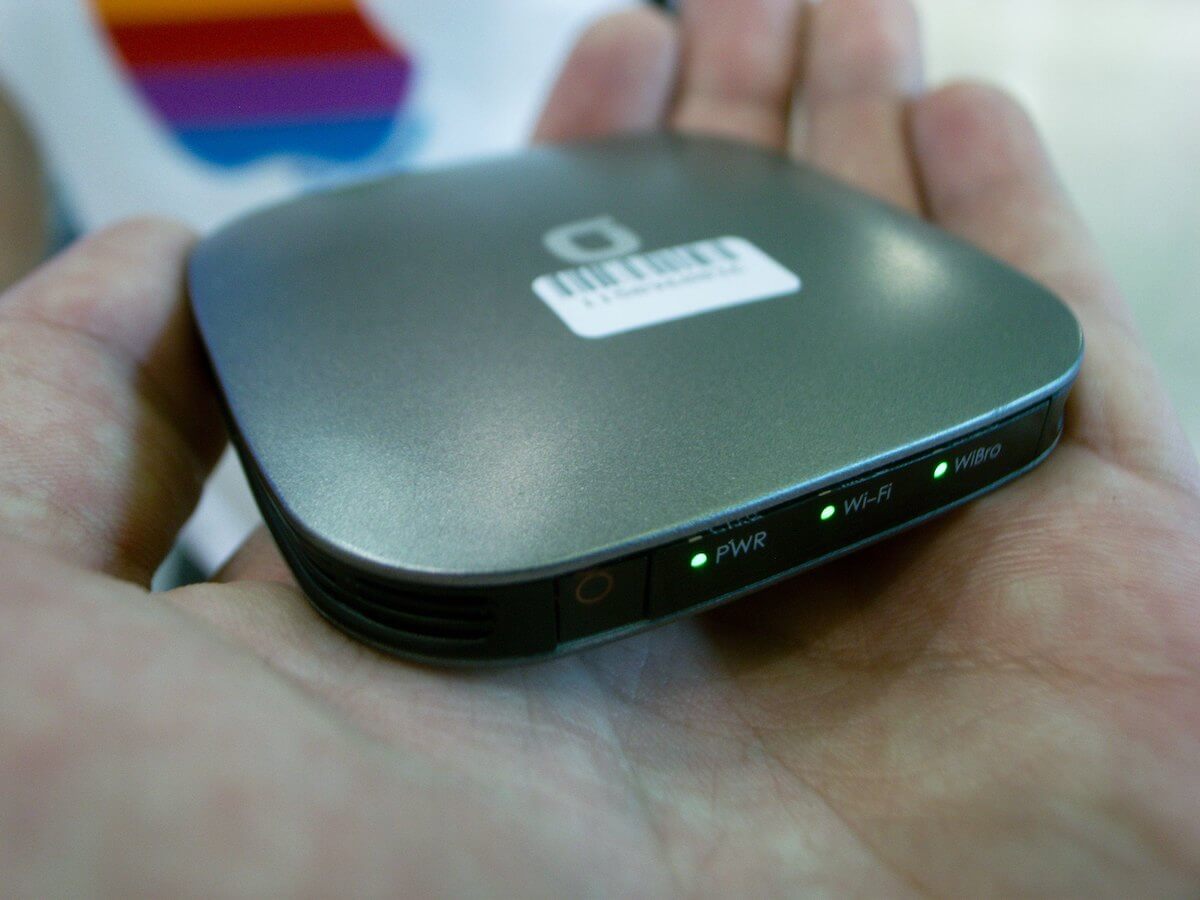 If you are traveling in groups, we suggest that you get a pocket WiFi instead since it can be shared with up to 5 devices. A pocket WiFi actually costs less than a SIM card, but there are also disadvantages to it like the battery life may only last for 7 to 9 hours, and you need to physically return the device before you fly back home.
You may read our Korea pocket WiFi guide so you can see the costs and benefits before making a decision.
7. Klook Seoul Pass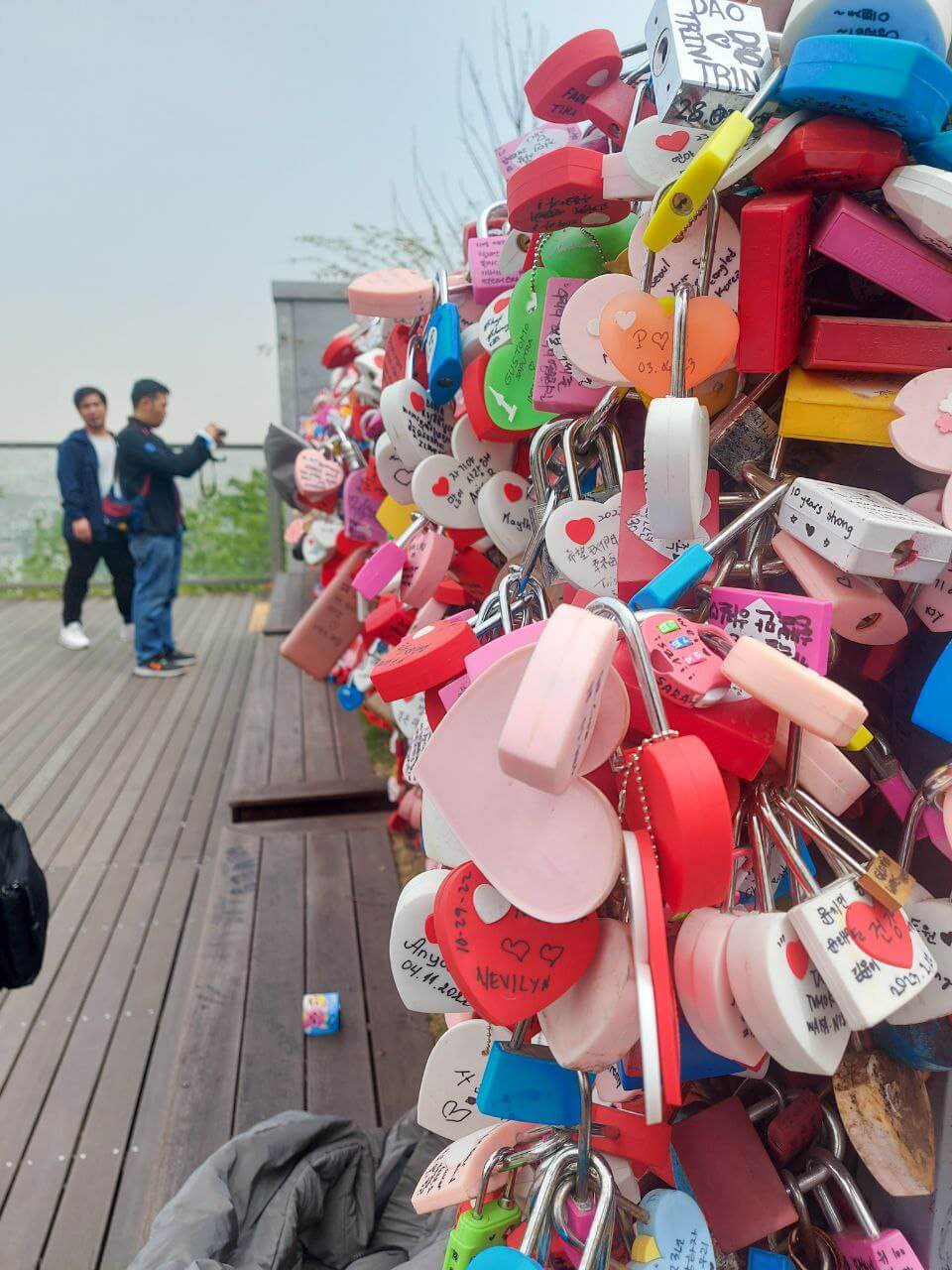 If you are staying longer in Korea, we recommend the Klook Seoul Pass as it is valid for 30 days. You can handpick the top attractions you want to visit without squeezing them into a number of days like the Discover Seoul Pass, which will force you to use it within 24 hours to 72 hours, depending on what you avail.
With the Klook Seoul Pass, you have the freedom to pick the attractions you want to visit and when to visit them. Choose from 2, 3, or 4-attraction passes and get up to 52% discount. Some of the top attractions include Everland, Nami Island, N Seoul Tower, Lotte World, and COEX Aquarium to name a few.
These are some of the best Korea tourist cards, transportation cards, and travel items we wished we paid more attention to and actually bought when we went to Korea. So, if we were you, secure your Korea tourist card ahead and you'll thank us later!
Before you go, you may be interested to read our 5-day Korea winter itinerary, 5-day Korea spring itinerary, and Korean street food guide.