T-Money Card Korea Guide 2023: Where to Buy & Tips
On our Korea winter trip, the first thing we did when we landed was to look for a kiosk or convenience store that sells the T-Money Card. We got it from 7-Eleven and used it to ride the subway going to our accommodation.
Had we known we could buy this Korea transport card ahead, we would have done so to save more time and avoid the inconvenience. So, take it from us – secure your T-Money Card before traveling to Korea.
We've created this guide so you already know where to buy and how to use the T-Money Card in Korea. We've broken down the basics for your reference.
What is a T-Money Card?
The T-Money Card is an integrated transportation card in South Korea used by both locals and foreign visitors alike. Although there are other stored value electronic cards available in Korea, the T Money Card is the most widely used.
What can I use my Korea T-Money Card for?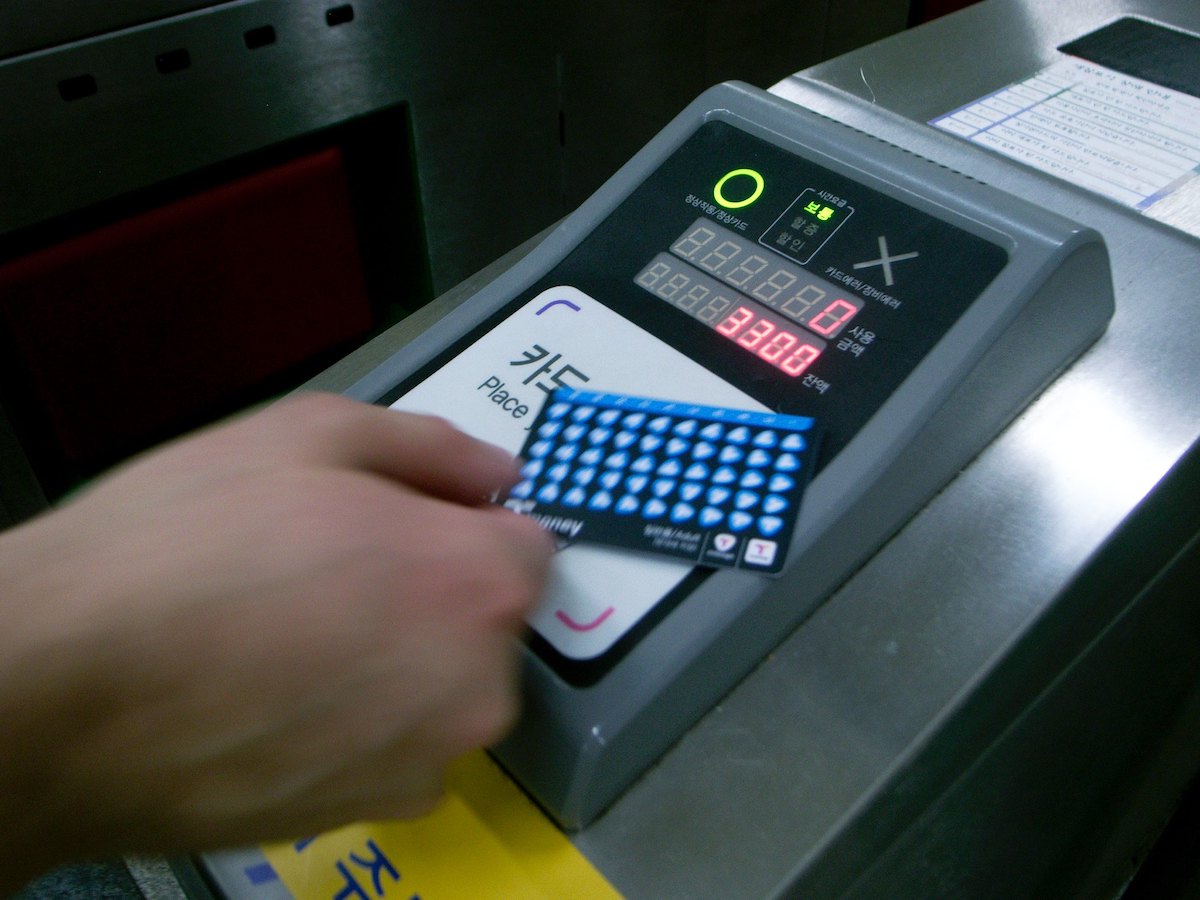 You can use your T Money Card to pay for the following:
1. Public transportation
As it is a transport card, you can mainly use the T-Money Card to pay for your rides on Korea's public transportation such as subways, buses, and taxis.
2. Convenience stores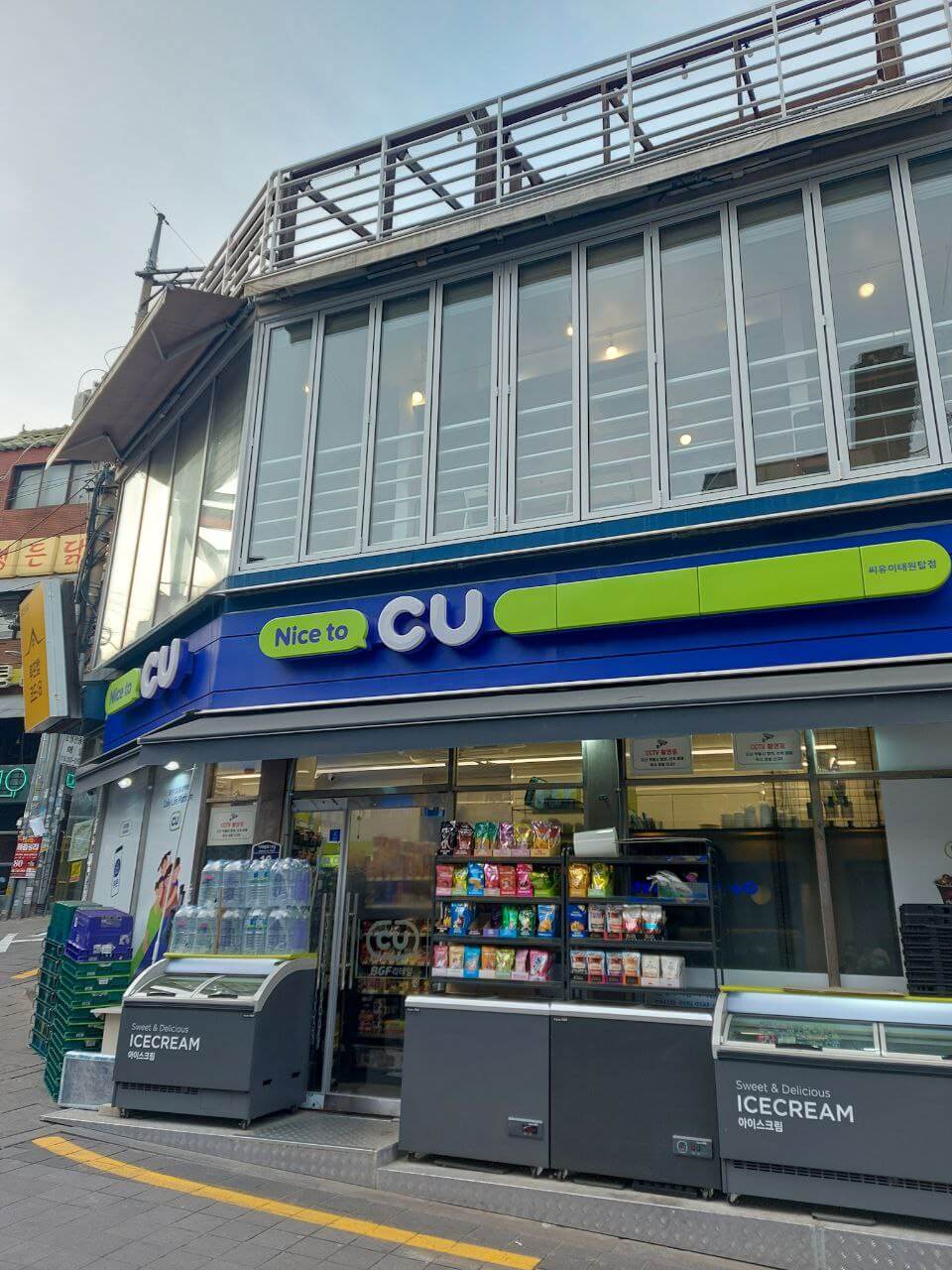 You can also use your T Money Card to pay at convenience stores, which include CU, 7-Eleven, MINISTOP, GS25, Emart24, StoryWay, 365PLUS, IGA Mart, C Space, and Best ALL.
3. Marts
Some affiliated marts like Homeplus and GS Supermarket also accept T-Money as payment for your groceries or home items.
4. Vending machines
You'll find vending machines spread in many parts of Korea. If you don't have enough cash or coins, you may use your T-Money Card instead.
5. Restaurants
Fast-food restaurants in Korea like Lotteria and McDonald's accept T Money Card as a mode of payment. If you eat Korean food in a restaurant, you can ask if they accept T-Money or you may look for the T-Money logo and they'll most likely accept it.
6. Cafes, bakeries, and ice cream shops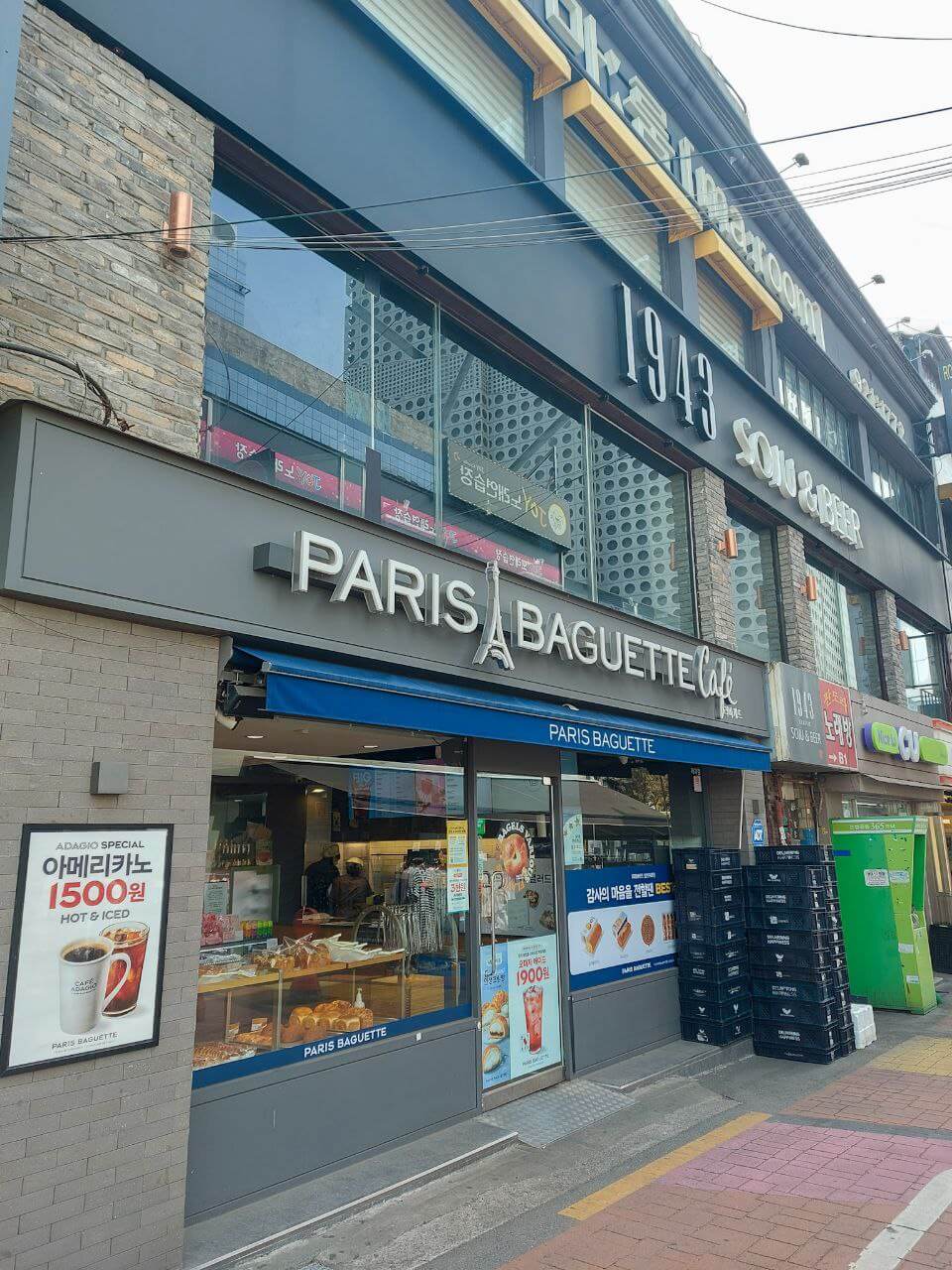 Korea is famous for its cafes, pastries, and desserts, and you can use T-Money to pay for your orders in these cafes and shops:
Starbucks
Paris Baguette
Dunkin Donuts
Ediya Coffee
Angel in us Coffee
Caffe Tiamo
Caffe Pascucci
Baskin-Robbins
Juicy
Jamba Juice
7. Attractions and tours
You may also use T-Money to pay for admission to some top Korea attractions and tours such as Everland, Caribbean Bay, Han River Water Taxi, and City Tour Bus.
8. Cosmetics and skincare stores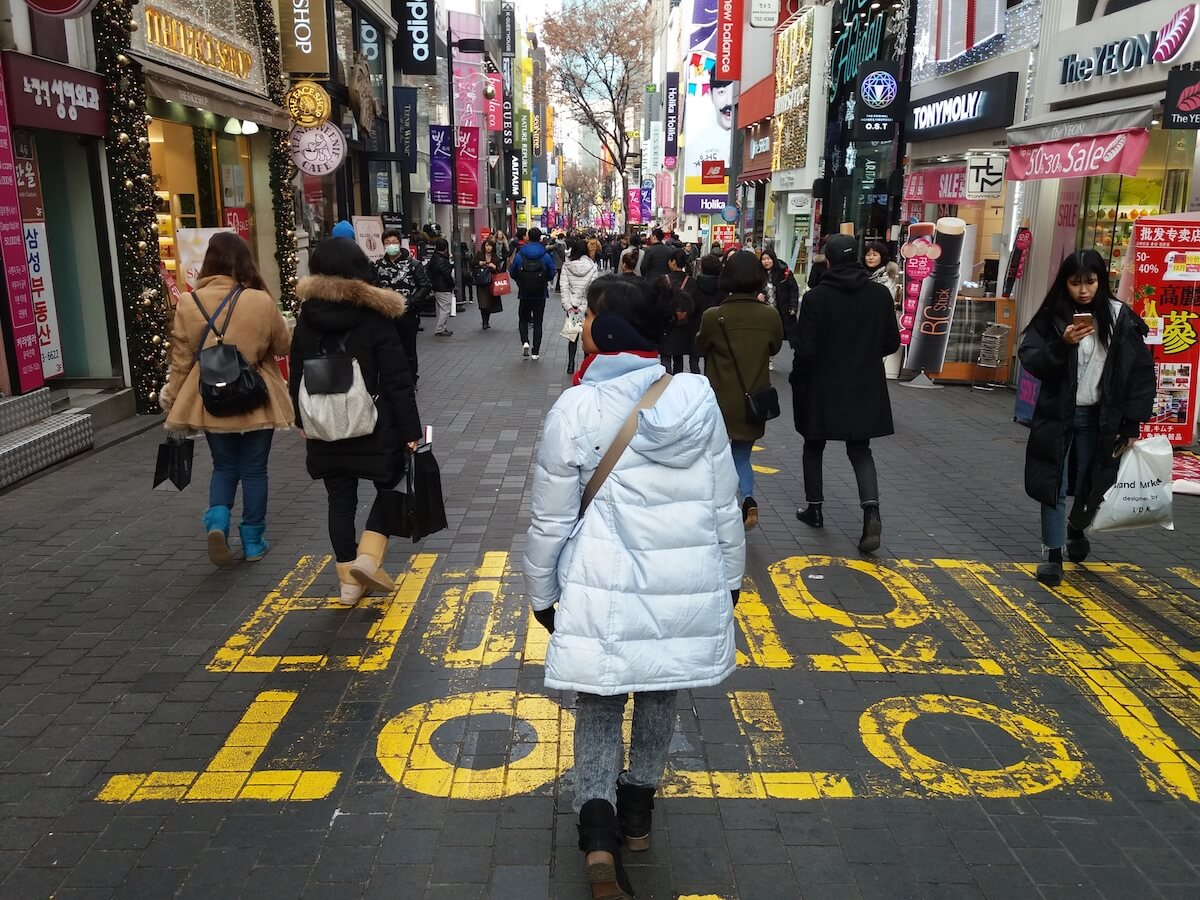 Cosmetics and skincare are a big deal in Korea. If you buy products from stores such as The Face Shop, Innisfree, and Tony Moly, you can use T-Money to pay.
9. Lockers
There are lockers in subway stations in Korea where you can leave your things or luggage temporarily. You may use T-Money to pay for these lockers.
*See complete list of T-Money affiliated retail brands in South Korea.
Where can I buy T-Money Card?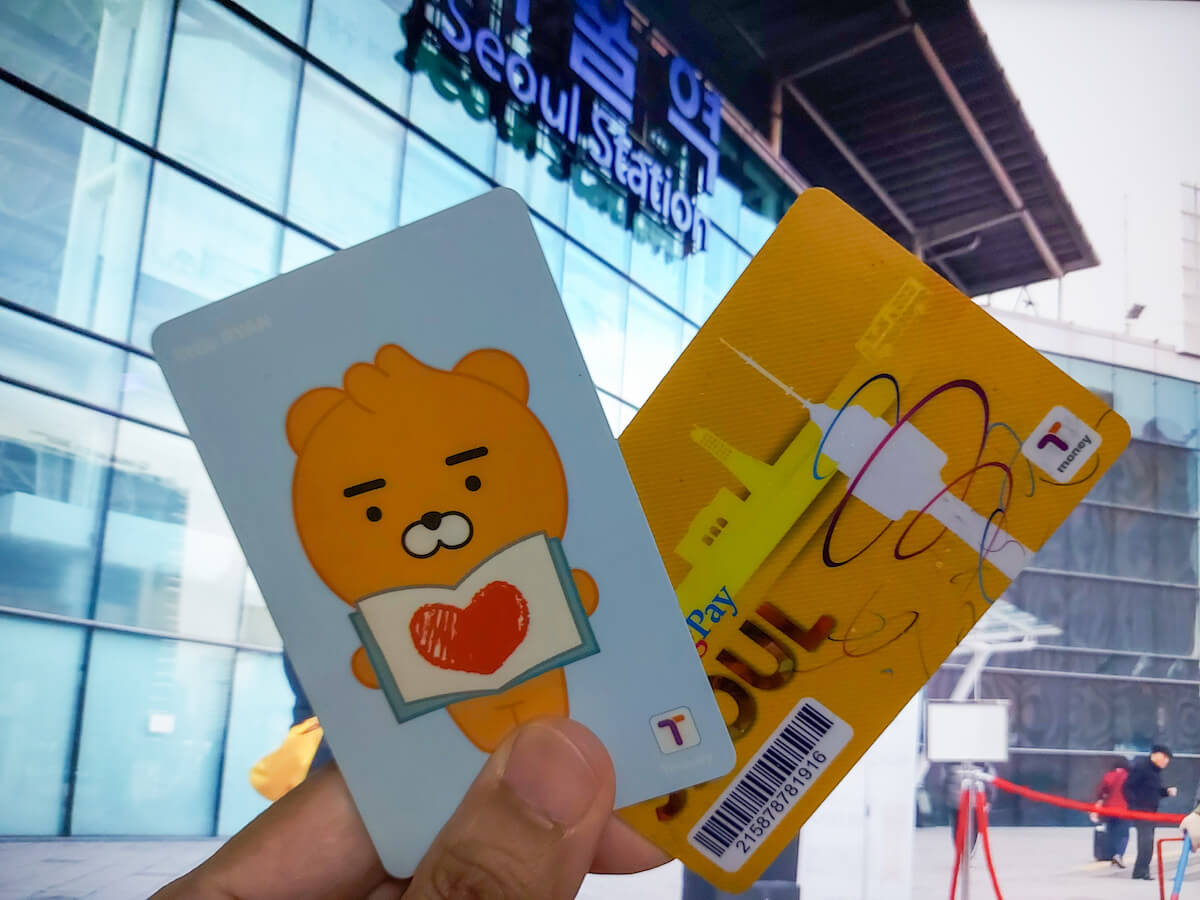 You can buy T Money Card from the following options:
We suggest that you buy your T Money Card on Klook ahead so you won't have to worry about finding a store to buy it when you arrive. You can just pick up the actual card at designated pick-up kiosks in Incheon International Airport and Gimpo International Airport.
*Do note that this Klook T Money Card can only be picked up from Incheon Airport and Gimpo Airport. If you are arriving at Gimhae International Airport in Busan, you may want to buy the Korea Unlimited Data SIM with a free T-Money Card instead. It costs less but you will still need to load an amount to the card.
Option 2: Convenience stores and subway stations
As mentioned earlier, we bought our first T-Money Card from 7-Eleven. If you miss buying it ahead, you can actually get it from convenience stores like 7-Eleven, MINISTOP, CU, GS25, Emart24, StoryWay, and 365PLUS.
You may also proceed to any subway station in Korea to buy your T Money Card from ticket vending machines.
How much does a T-Money Card cost?
If you buy from subway stations and convenience stores, the standard T-Money Card costs ₩2,500, but you still need load it up to use it.
The minimum top-up is ₩1,000 and the maximum is ₩90,000. Do note that the amount in your card should not exceed ₩500,000.
How do I put money on my T-Money Card?
To reload or put money on your card, you can go to:
Option 1: Ticket vending machines at subway stations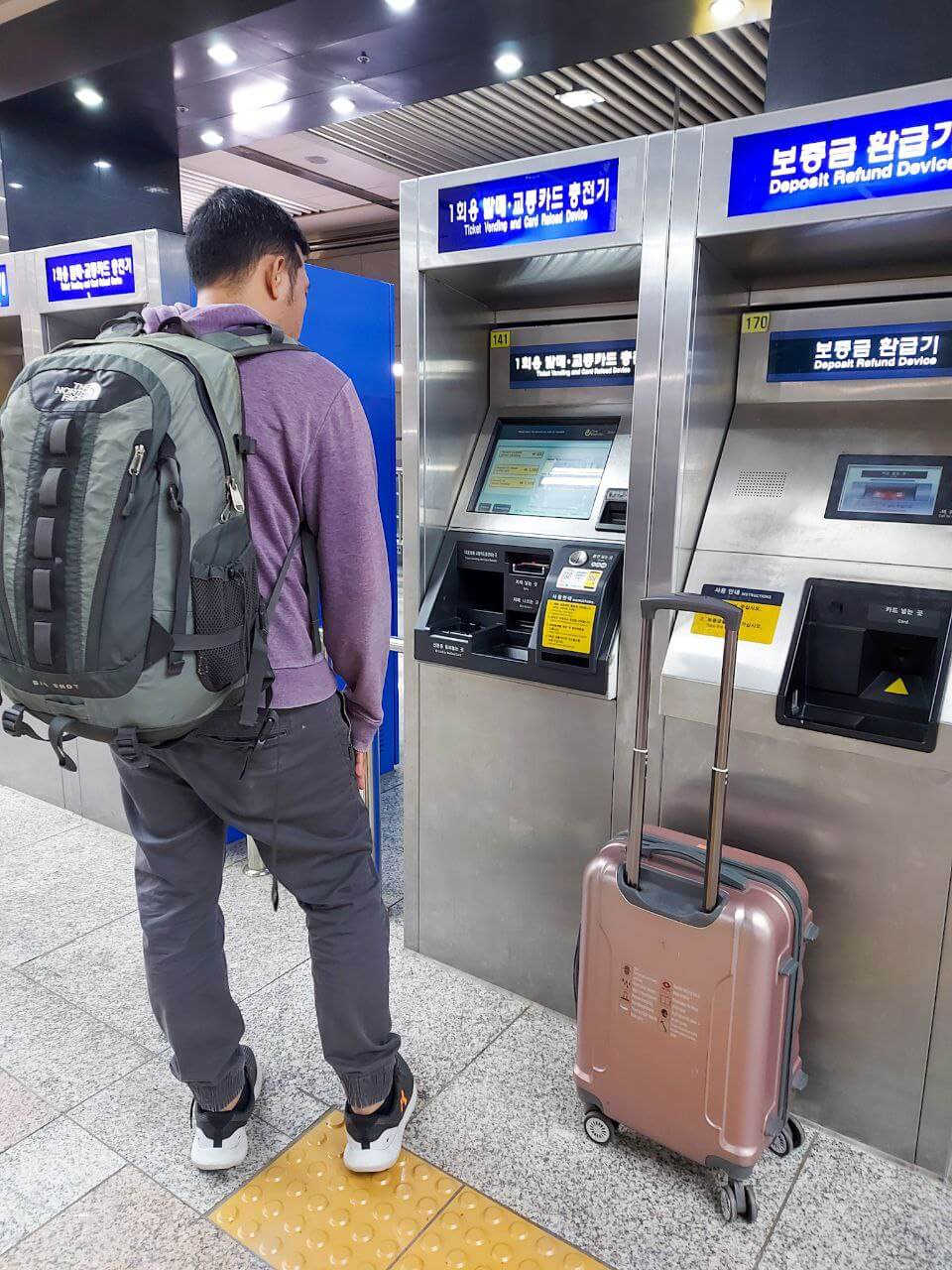 You can easily find ticket vending machines at any subway station in Korea to top-up your card. The instructions are pretty self-explanatory, and you can choose the English language option to make it easier for you.
To top-up, just follow these steps:
Choose a language.
Put your card on the holder.
Input the amount you'd like to top-up.
Insert the cash or coin to pay.
Reloading process. Don't remove the card until reloading is finished.
Once the transaction is completed, you can already get your newly reloaded card.
Option 2: Convenience stores
Just proceed to any convenience store and ask the attendant to top-up your preferred amount and pay.
When will my T-Money Card expire?
The T-Money Card is permanent and does not expire. Any amount left will still be stored for 5 years. You should keep your card in case you go back to South Korea again.
We hope we covered everything you want to know about the Korea T-Money Card.
Excited to plan your South Korea trip? You may want to check our Korea Tourist Card guide, Discover Seoul Pass guide, Korea winter itinerary, Korea spring itinerary, Korea souvenirs list, Korean street food list, Nami Island guide, Lotte World guide, and N Seoul Tower guide.