12 Theme Parks in the Philippines for the Ultimate Family Bonding
Unlike other countries, there's no Disneyland, Universal Studios, or Legoland in the Philippines. But there's no shortage of theme parks or amusement parks here, each with its own unique appeal. Whether you're looking for heart-stopping rides or interactive encounters, here's our list of the best theme parks in the Philippines. Have fun with family and friends!
Top amusement parks in the Philippines
1. Enchanted Kingdom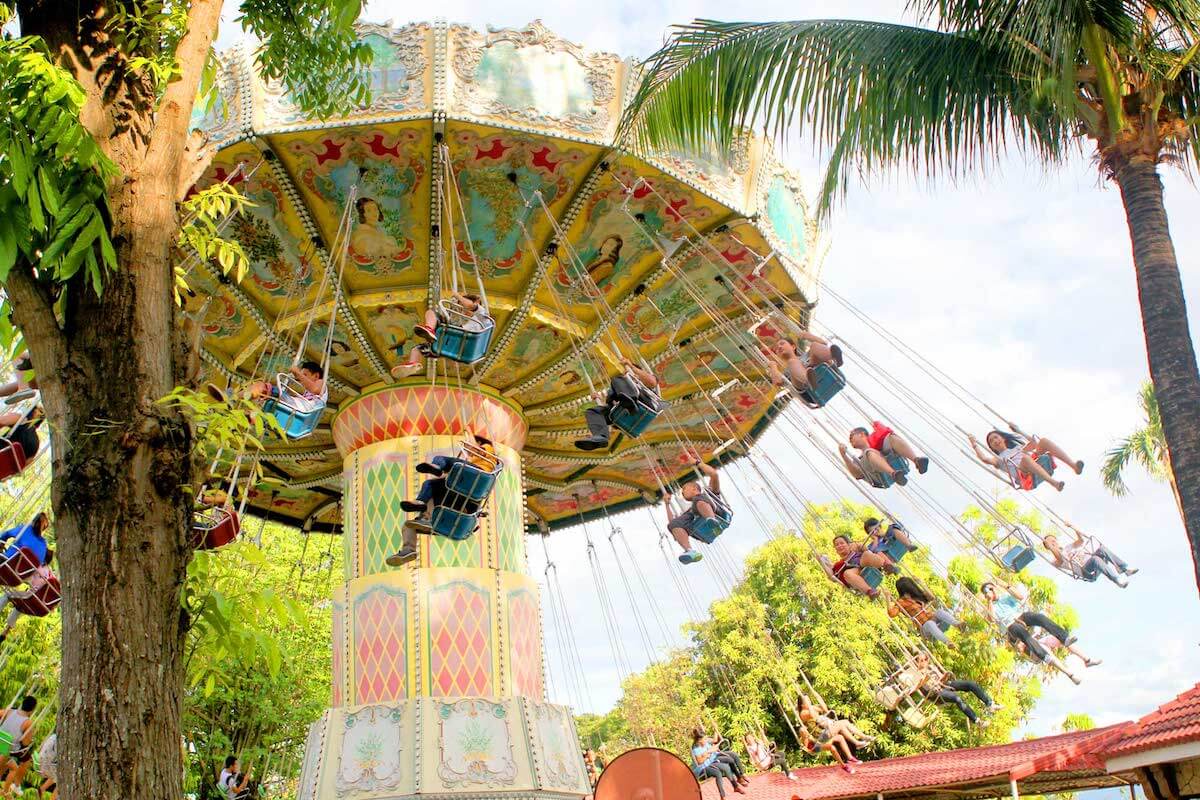 Enchanted Kingdom, also commonly known as EK, in Sta. Rosa, Laguna tops our list of the best amusement parks in the Philippines. With over 30 rides, this 25-hectare theme park is probably the biggest and most popular theme park in the Philippines.
Some must-try EK rides include the Space Shuttle, Anchors Away, Flying Fiesta, and Rio Grande Rapids. Read our Enchanted Kingdom guide so you know what to expect before you explore this massive theme park.
2. Sky Ranch Tagaytay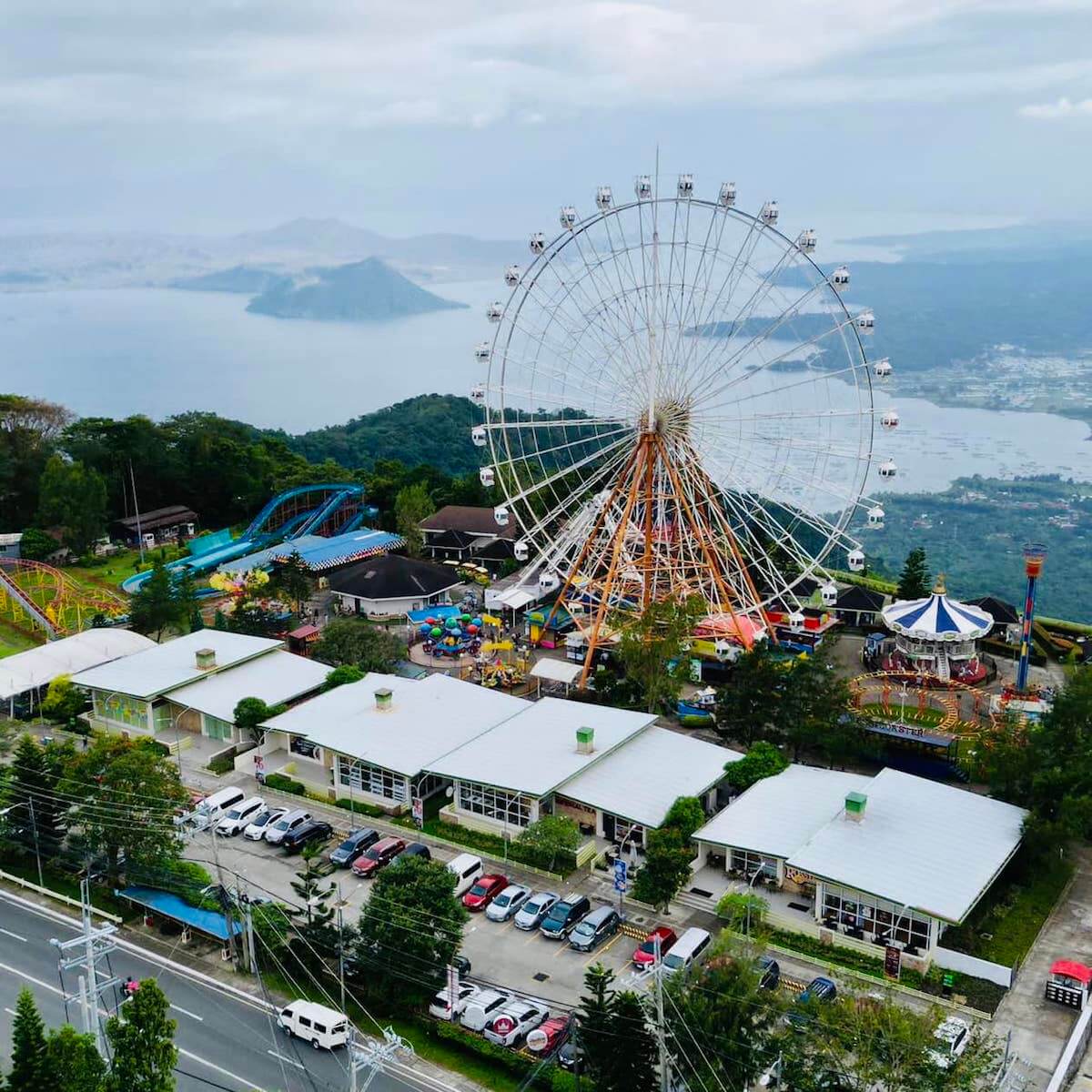 Imagine an amusement park with a breathtaking view — that's Sky Ranch Tagaytay. Most visitors to Tagaytay City add this picturesque theme park to their itinerary, especially when they are traveling with kids.
Take your pick from over 30 themed attractions, but be sure not to miss the must-experience Sky Eye, Super Viking, and Drop Tower. Check out our Sky Ranch Tagaytay guide for everything you need to know about this scenic Tagaytay theme park.
3. Anjo World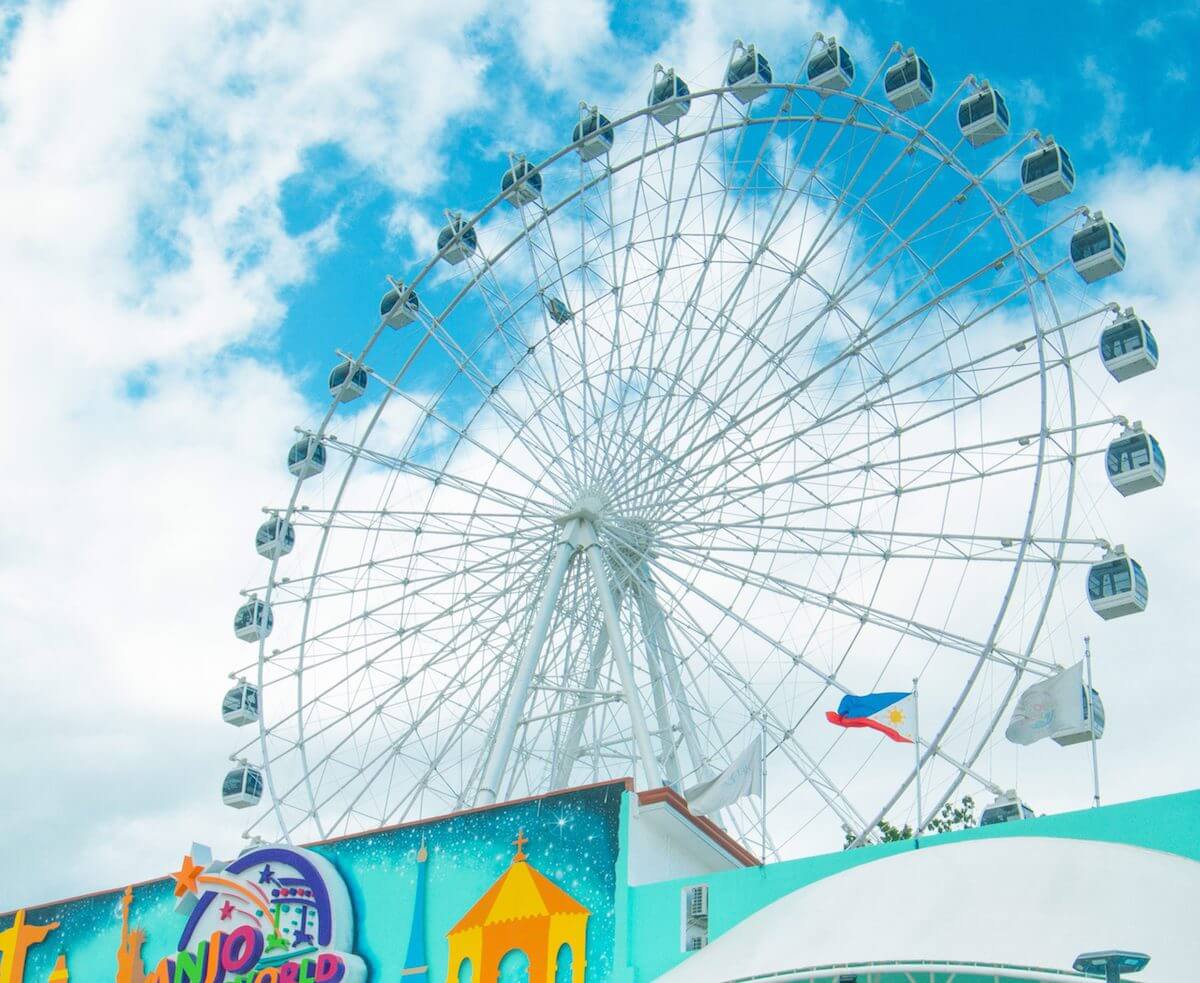 Anjo World in Minglanilla, Cebu is the first amusement park in Cebu and the biggest theme park in the Visayas region. It's one of the top tourist spots in Cebu you should visit with the fam.
There are over 10 Anjo World rides, but you should try the Anjo Eye, Boomerang, and Tower Drop. And while you're here, enter their Snow World for an incredible winter experience, which is hard to come by in a tropical country like the Philippines. Read our comprehensive Anjo World guide to see what's in store for you here.
4. Sky Ranch Pampanga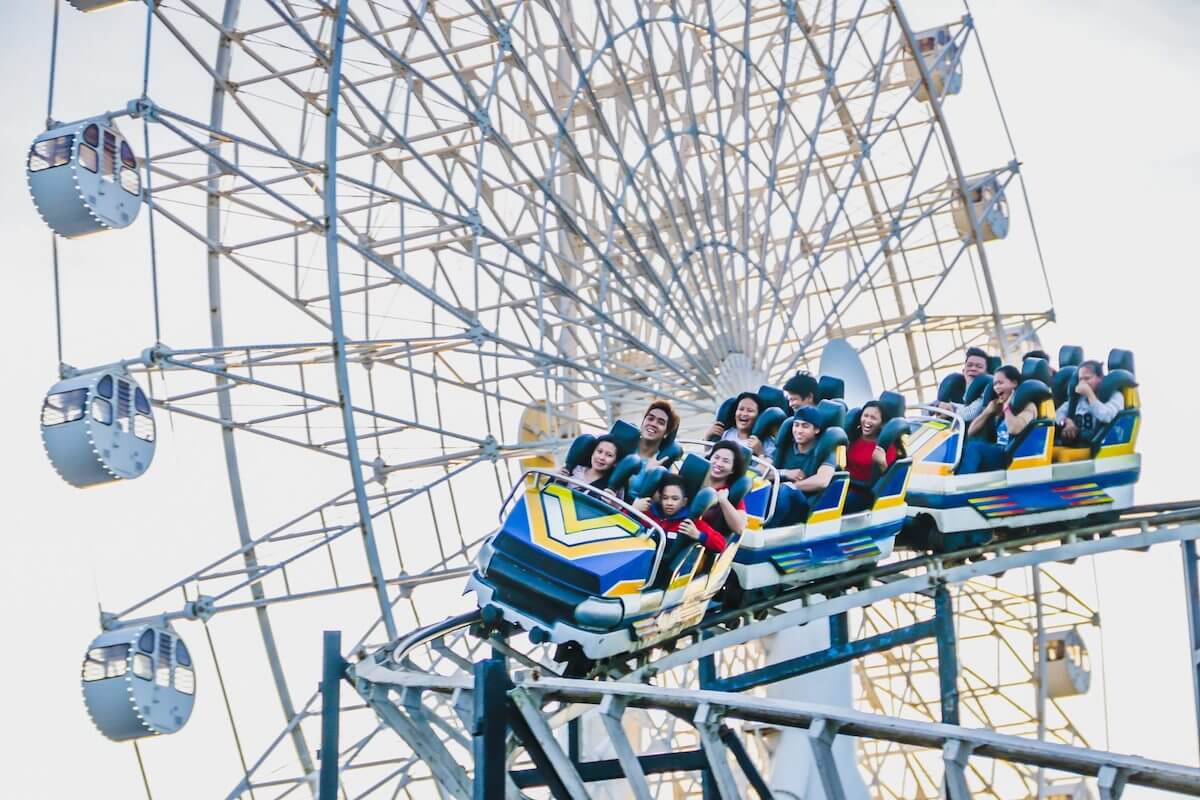 Sky Ranch Pampanga is just within the area of SM Pampanga in San Fernando City, Pampanga. Like other Sky Ranch branches, Sky Ranch Pampanga has its own Ferris wheel named Pampanga Eye, which stands at 65 meters (213 feet), and currently holds the record as the Philippines' biggest and tallest Ferris wheel!
Other popular rides at Sky Ranch Pampanga include Super Viking, Drop Tower, Carousel, and Loop Coaster, to name a few.
5. Sky Ranch Baguio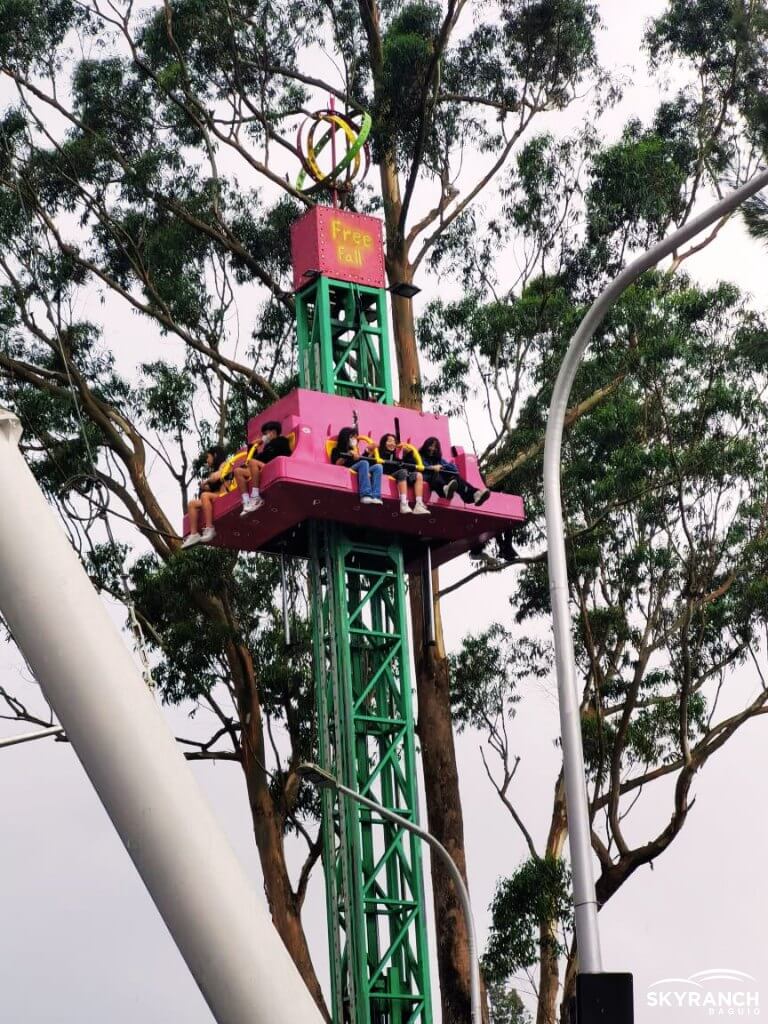 Situated within the SM City Baguio vicinity, Sky Ranch Baguio is another theme park that's worth visiting, especially when exploring the Summer Capital of the Philippines.
There are over 10 Sky Ranch Baguio rides and attractions, but make a beeline for Baguio Eye, Drop Tower, Sky Cruiser, and Super Viking.
6. Star City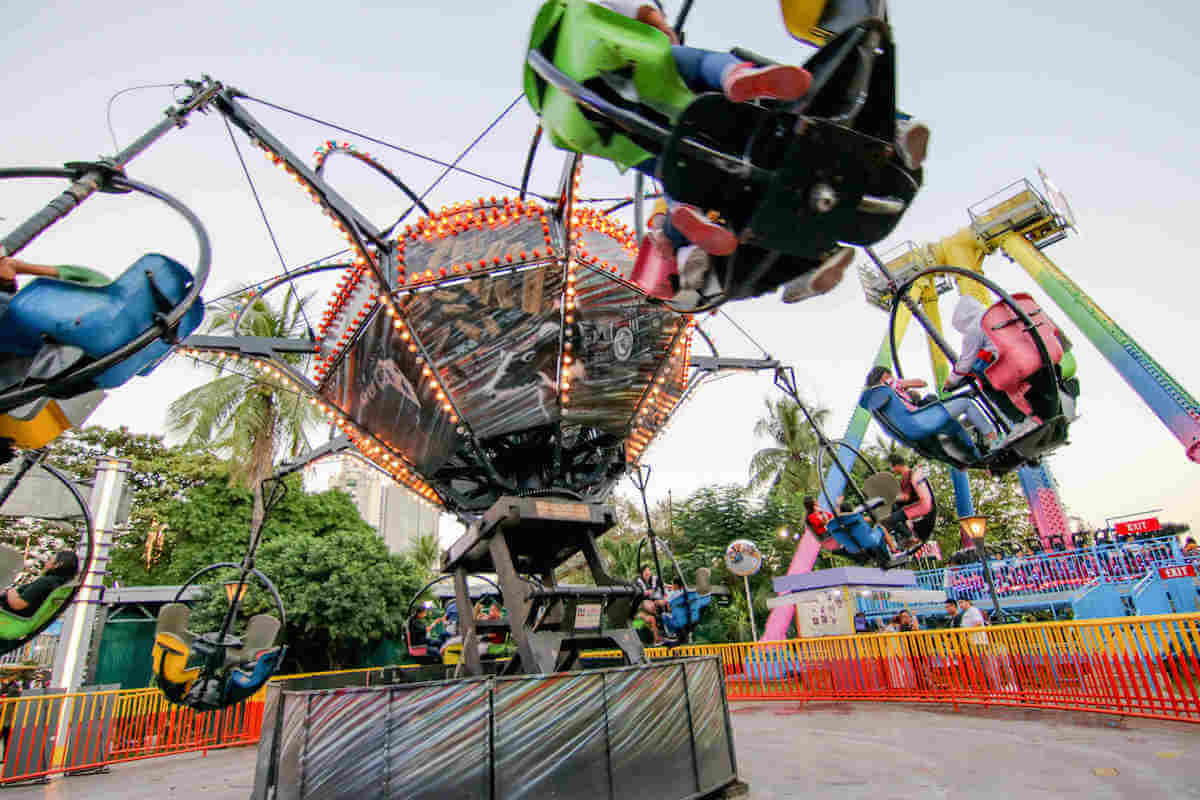 Opened in 1991, Star City in Pasay City is one of the oldest and most established theme parks in the Philippines. In 2019, the park caught fire, causing it to shut down. After some delays due to COVID-19, Star City finally reopened to the public in February 2022.
There are over 30 rides and attractions here, but you should definitely try the Star Flyer, Surf Dance, and Star Frisbee for your adrenaline fix.
You may visit Star City's official website and Facebook page for the latest updates and promos.
7. Manila Ocean Park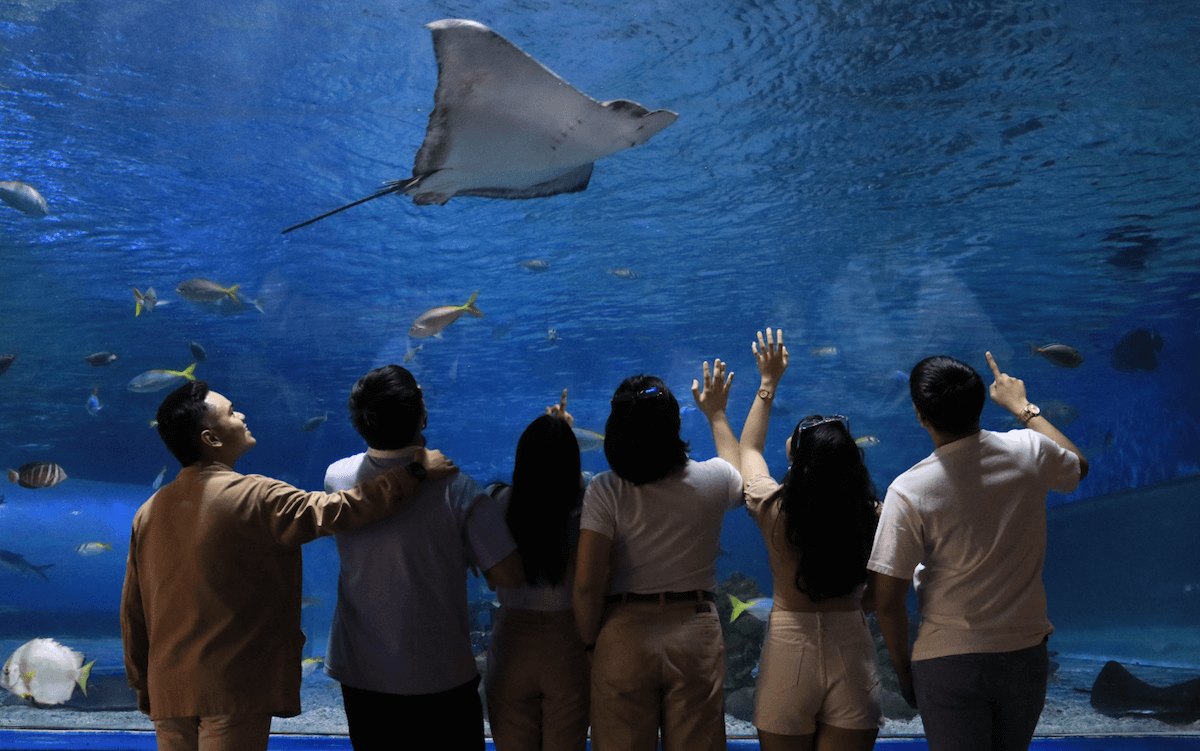 Opened on 1 March 2008, Manila Ocean Park in Ermita, Manila is the Philippines' first marine theme park. Here, you'll see different species of marine life and other animals including birds, crocodiles, penguins, and crawlies.
What's special about Manila Ocean Park is that it is an integrated resort where you can literally sleep with the marine creatures in one of the Hotel H2O aqua rooms. Read our Manila Ocean Park guide to know more about this marine theme park in Manila.
8. Cebu Ocean Park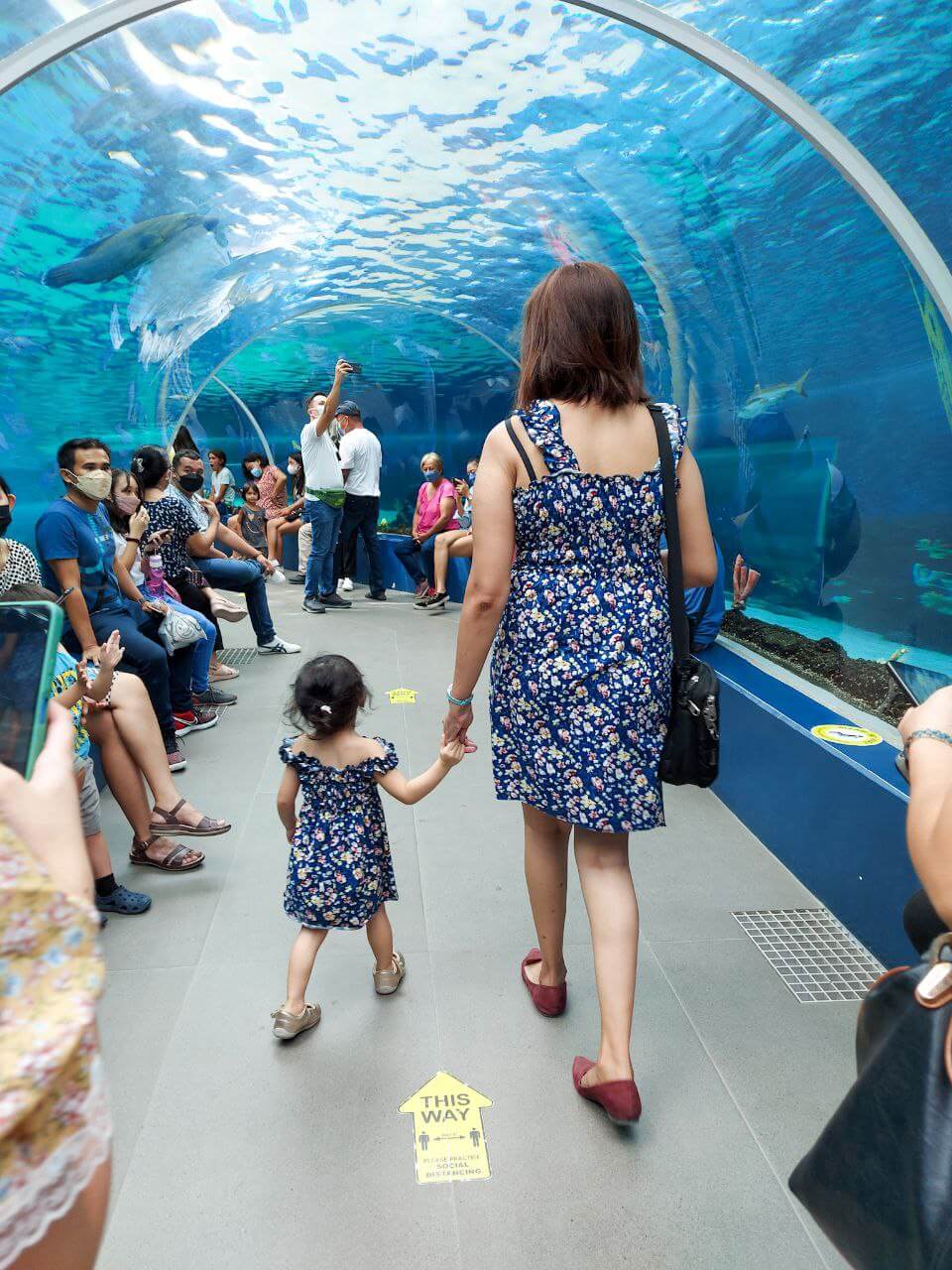 Opened on 24 August 2019, Cebu Ocean Park is the first marine theme park in Cebu and the country's largest oceanarium, even bigger than Manila Ocean Park. That fact alone should make you want to visit Cebu Ocean Park. See it for yourself!
In addition, Cebu Ocean Park has an aqua dining restaurant, a souvenir shop, and an events center. Read our Cebu Ocean Park guide to know what to expect before you visit this family-friendly attraction in Cebu City.
9. Dinosaurs Island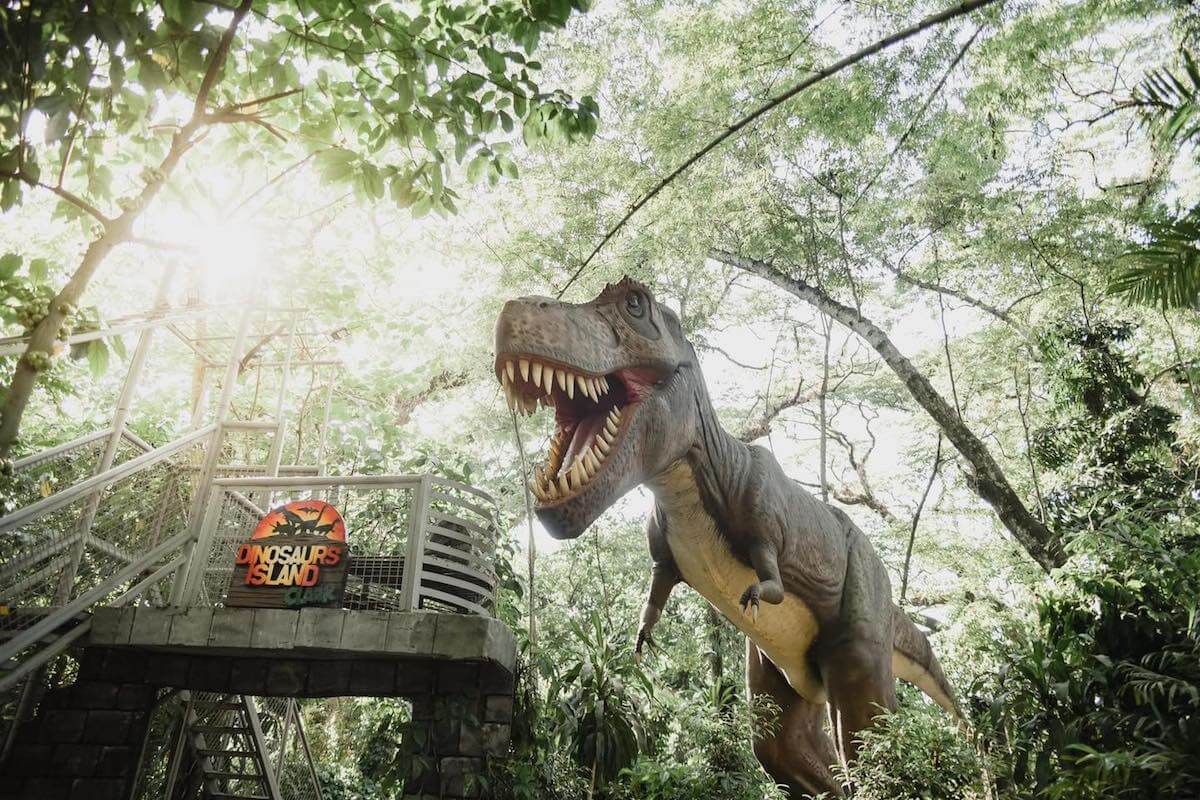 Be transported back to the Jurassic era at Dinosaurs Island in Clark, Pampanga. It is proud to be the country's first-ever animatronics dinosaur theme park where you can meet and greet life-sized T-Rex, Triceratops, Spinosaurus, Stegosaurus, and more species of dinosaurs.
Aside from dinosaurs, you can also see large insects and miniature replicas of some world wonders like the Pyramid of Egypt and Taj Mahal.
10. SandBox at Alviera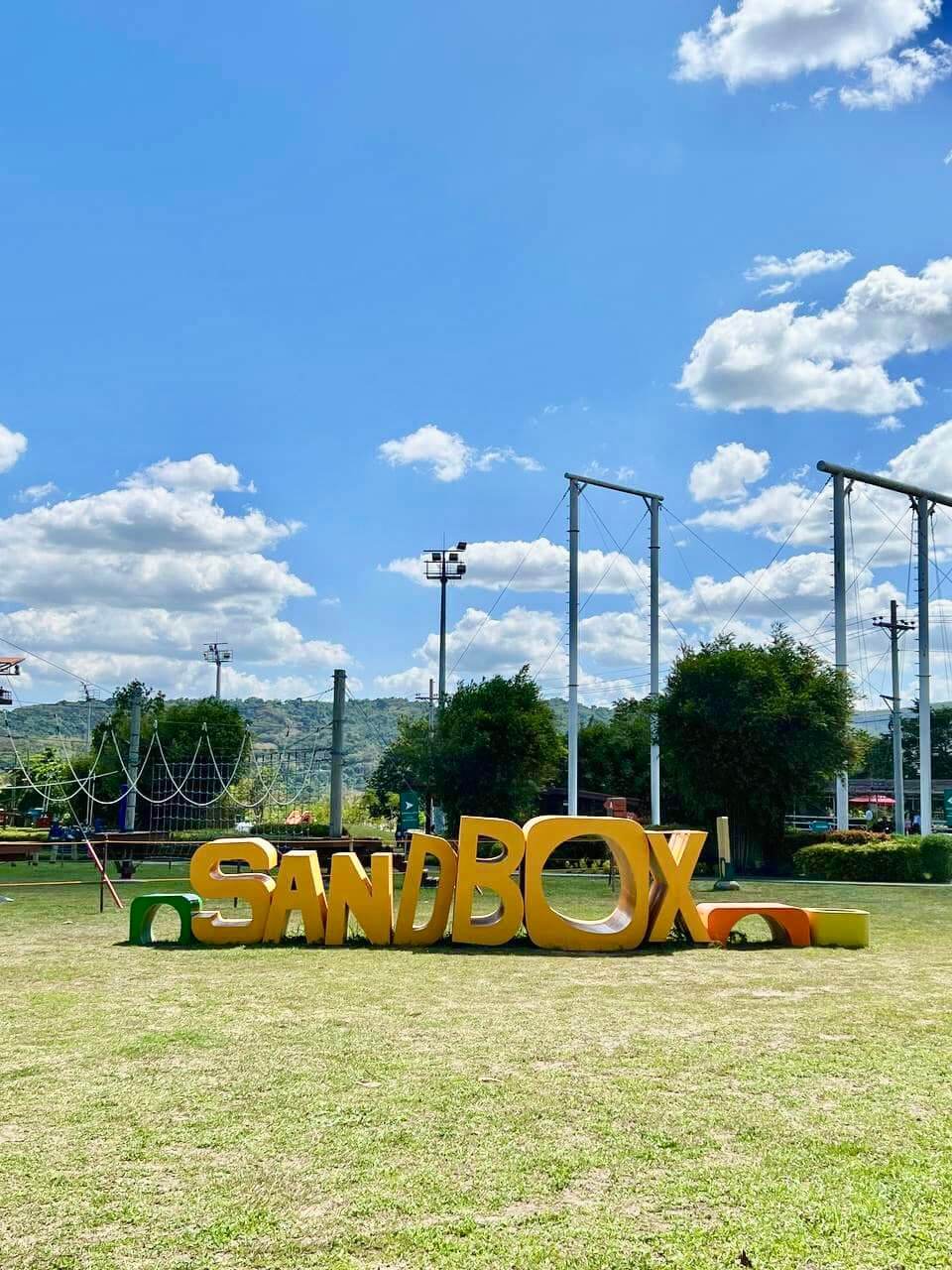 Situated in Ayala Land's urban estate Alviera in Porac, Pampanga, SandBox is an adventure destination for all ages. Do you know that it is home to Asia's first roller coaster zipline and the Philippines' tallest giant swing? They're definitely bucket list-worthy!
You can also enjoy other Sandbox attractions such as ATV or UTV ride, Aerial Walk Challenge, Adventure Tower, and Splash Tub. Visit Alviera's official website to learn more.
11. Gloria's Fantasyland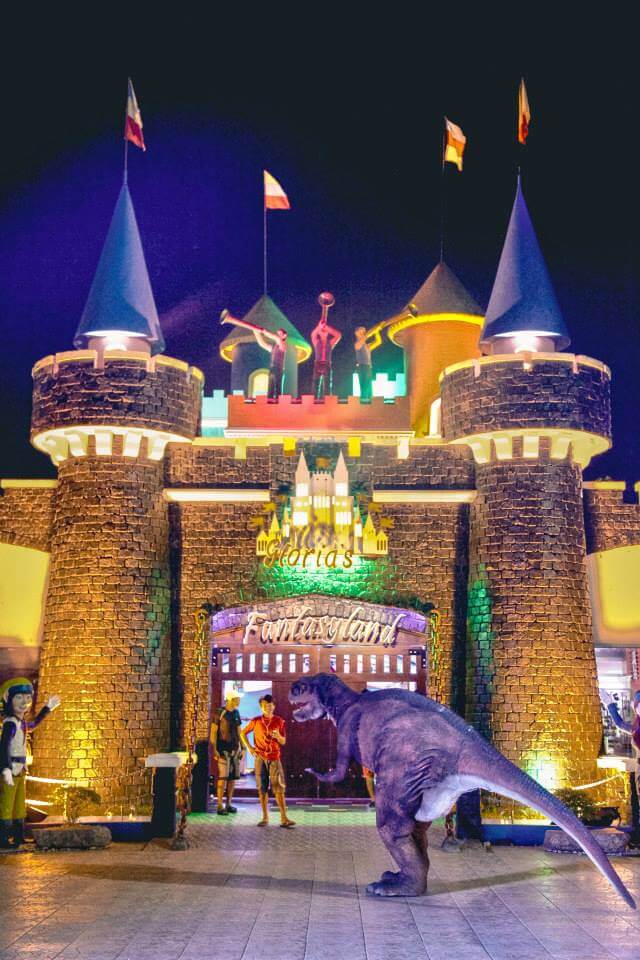 Gloria's Fantasyland in Dapitan City is the first and largest theme park in Mindanao. What's unique about it is that aside from the rides, it showcases world-class entertainment with its cute characters, colorful parades, and spectacular fireworks display.
Of course, you should conquer their popular Zimmerman roller coaster, too! Visit Gloria's Fantasyland official Facebook page for the latest updates, offers, and events.
12. SM by the Bay Amusement Park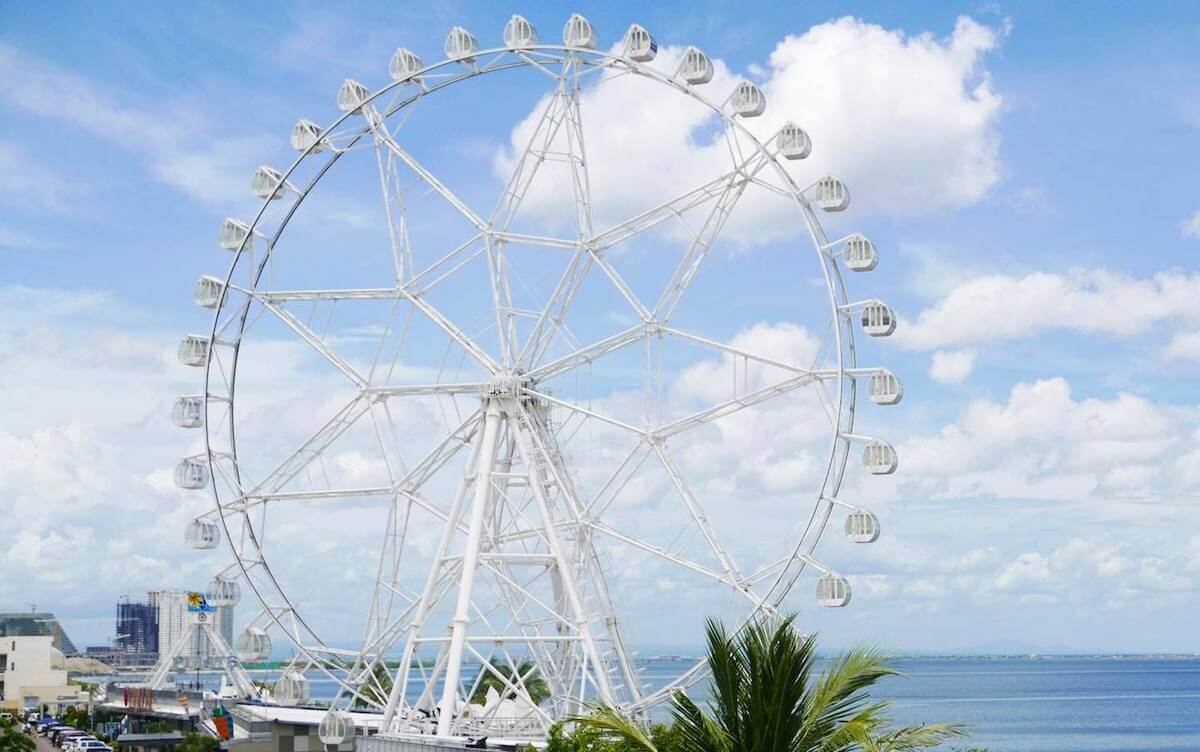 After shopping at Mall of Asia (MOA), take your family to a fun adventure at SM by the Bay Amusement Park, which is right outside the mall.
Ride the MOA Eye to see a bird's-eye view of Manila Bay. Other top rides to enjoy here are Tower Drop, Pirate Ship, and Grand Carousel.
So, which of these theme parks in the Philippines have you visited already? And which ones do you still want to tick off your list? Let us know on Facebook, Instagram, Twitter, or YouTube.
Done visiting all these amusement parks in the Philippines? You may want to take the family to Zoobic Safari and Cebu Safari, too!