Enchanted Kingdom Guide 2023: Our Experience, Tickets & Tips
Everyone's raring to visit Enchanted Kingdom (EK) in Santa Rosa, Laguna, and we're not even surprised. It is one of the biggest and most popular theme parks in the Philippines, after all.
With over 30 rides and attractions, EK attracts all kinds of visitors — families, kids, couples, and barkada (friends). We've been here multiple times too, and each trip is as fun as ever.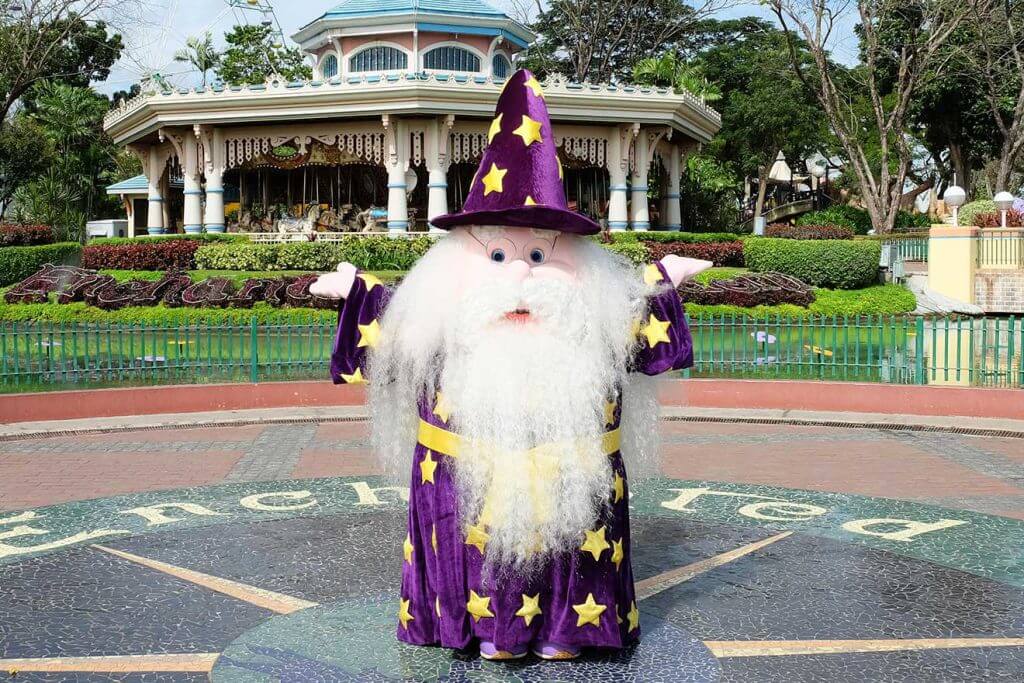 Let us show you around this massive 25-hectare theme park so you already have an idea before your visit. Let's go!
Enchanted Kingdom tickets
Enchanted Kingdom entrance fees 2023
There are different kinds of EK entrance fees for kids, adults, senior citizens, and PWDs. Check out the EK ticket price list below:
₱2,000 – EKspress One Day Pass
₱550 – Junior PWD Day Pass
Tip: Avoid the potential long queue by buying your Enchanted Kingdom tickets online. We recommend that you do this, especially if you are traveling with kids, seniors, and PWDs.
EK day pass tickets like the Regular Day Pass (₱1,100) and Junior / Senior / PWD Day Pass (₱770) already include unlimited EK rides, except for gated attractions such as Alcatraz, EKaleidoscope, Laser Mission 2.0, 7D Theater, Xtreme Paintball, Fun Kart, and Agila the EKsperience, which have separate admission fees.
 
*Do note that Enchanted Kingdom price could vary depending on the type of pass and seasonal promos. EK ticket rates may also change without prior notice. You may check the updated Enchanted Kingdom ticket price list.
Enchanted Kingdom birthday promo
Do you know that you may celebrate your birthday in Enchanted Kingdom for FREE? Yes, that's right if you bring at least two paying companions on your birthday or birthday month. Don't worry, your travel buddies will also enjoy a 10% discount. Read more details of the EK birthday promo.
Enchanted Kingdom schedule 2023
Enchanted Kingdom opening hours are usually from 11am to 8pm, Wednesday to Sunday. However, the park is closed on specific dates, especially when there are exclusive events and bookings. Always check the updated EK schedule and operating hours before your visit.
Enchanted Kingdom location and how to get there
Enchanted Kingdom address is RSBS Boulevard, San Lorenzo Road, South, Santa Rosa, Laguna, Philippines, 4026. From Metro Manila, travel time to EK is approximately 45 minutes to 2 hours, depending on traffic.
To get there, you may take a bus, van, or drive a car. Please follow the specific Enchanted Kingdom directions below:
By bus:
Ride the Jac Liner Bus at the BBL Terminal near LRT Buendia. Alight at WalterMart in Santa Rosa, Laguna along the Balibago Road. From there, Enchanted Kingdom is just approximately 11 minutes by walking. You may also hail a tricycle to take you to EK.
Tip: For more convenience, you can buy the EK bus ticket for only ₱400. This is already a round-trip transfer from BBL Terminal near LRT Buendia to Enchanted Kingdom in Santa Rosa, Laguna.
By van:
Go to EDSA Starmall and ride the van bound for Balibago in Santa Rosa, Laguna. Inform the driver that you'll stop at WalterMart in Santa Rosa, Laguna. WalterMart, you can either walk or take a tricycle.
By car:
Take the South Luzon Expressway, and exit in Santa Rosa. Turn left and continue driving until you reach WalterMart Santa Rosa at the intersection. From there, turn right until you see Enchanted Kingdom. You can use Waze or Google Maps to guide you while driving.
Enchanted Kingdom map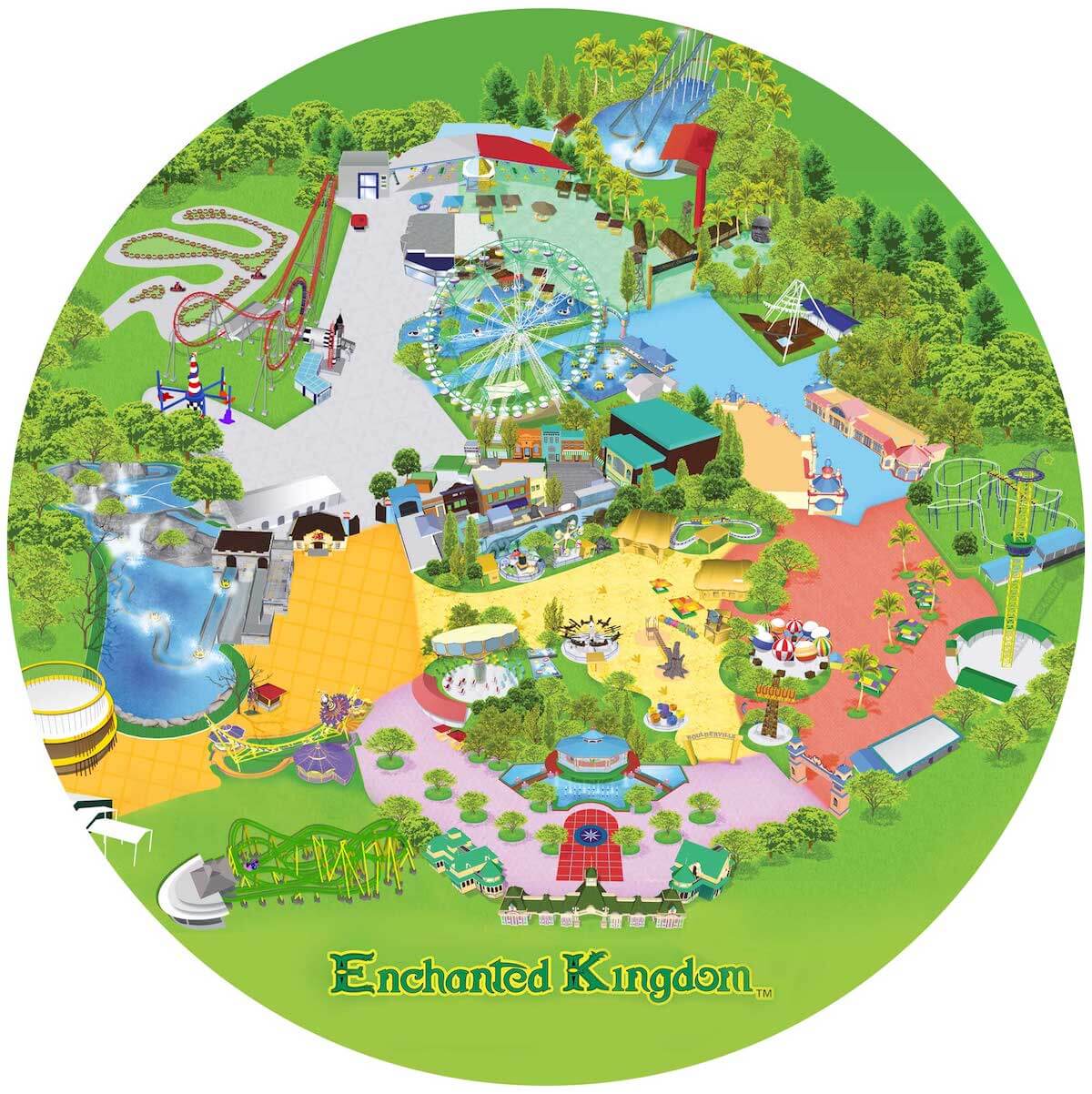 Familiarize yourself with the entire area by downloading the Enchanted Kingdom map ahead. This way, you can strategize and save time when navigating this huge theme park.
Top Enchanted Kingdom rides and attractions
With such an extensive park, it'll be quite a challenge to experience everything here in one visit. In fact, we've been here several times but we still haven't ticked everything off the list. To help you plan your adventure, we've grouped the top EK rides and attractions based on the type of visitor. Which one are you?
For the buwis-buhay thrill-seekers
Be warned: These extreme EK rides are not for the faint-hearted!
1. Space Shuttle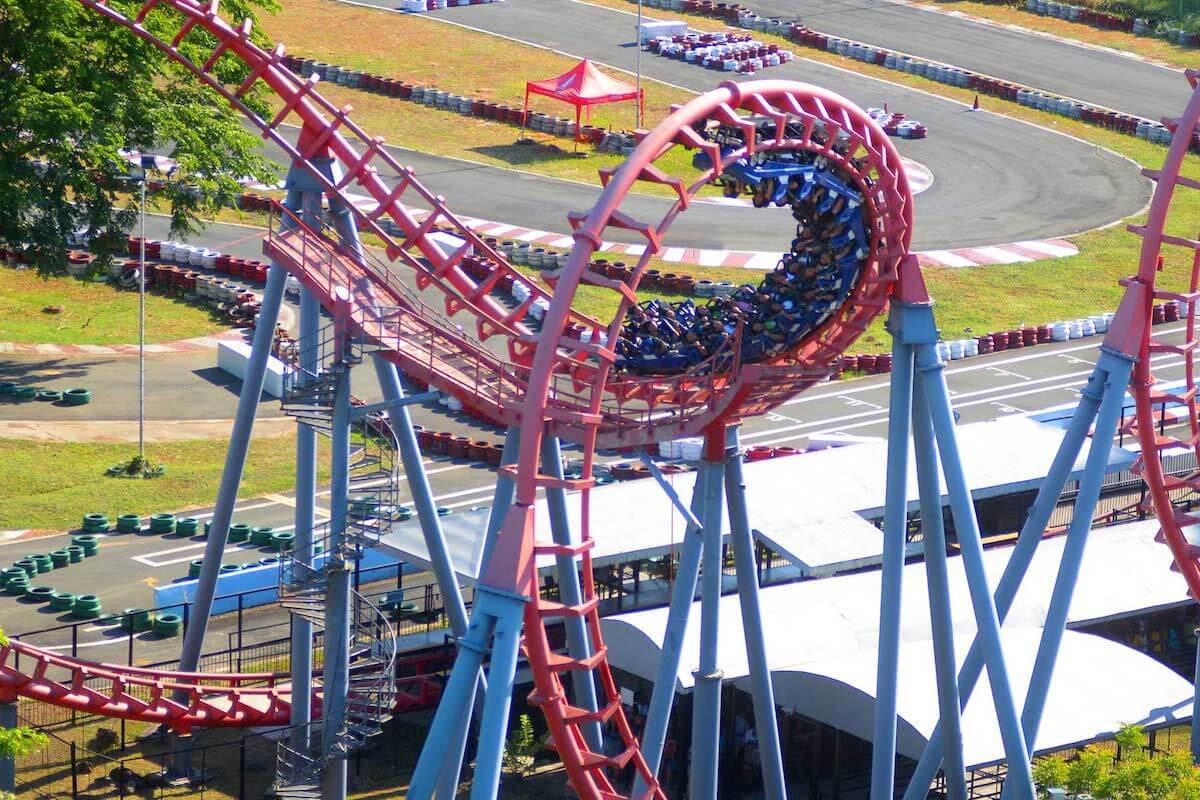 This roller coaster ride is probably the most nerve-wracking of all! It lasts for two minutes and turns you upside down not once, but six times! Are you ready for this buwis-buhay (risky) ride?
2. Air Race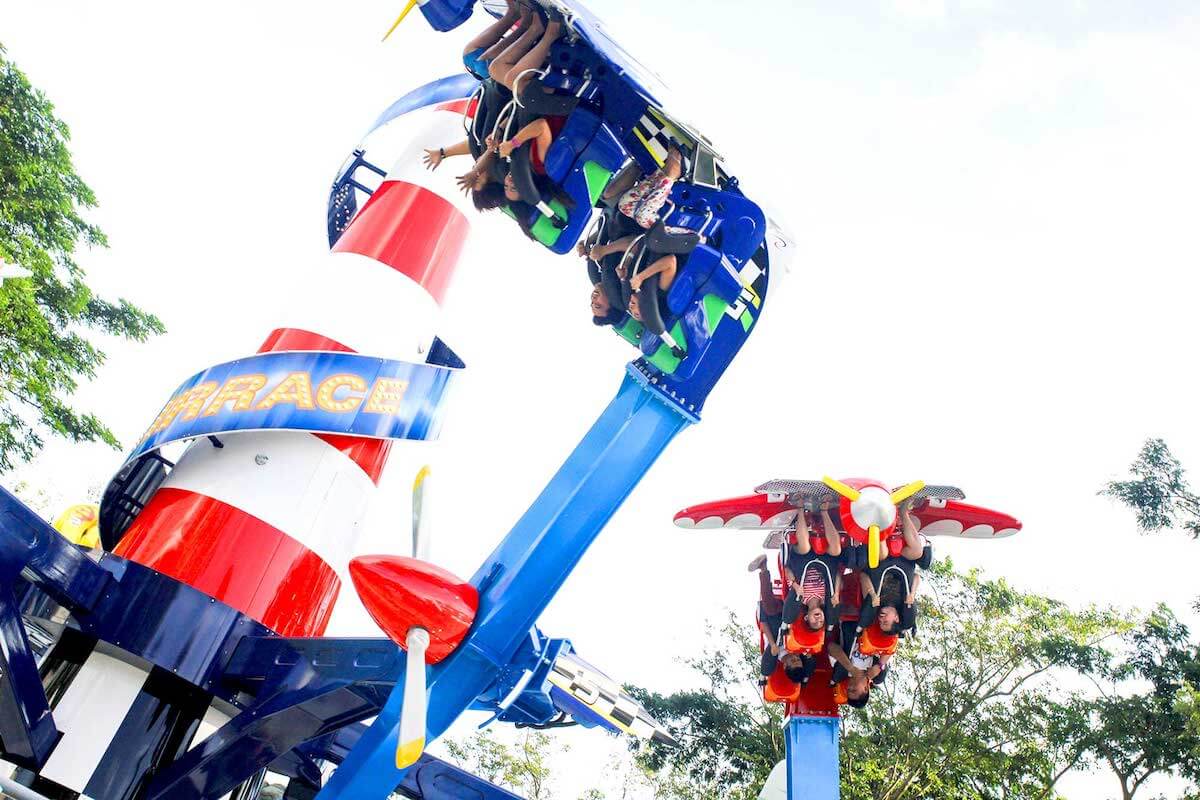 Channel your inner Top Gun pilot as you ride this plane that rotates 360 degrees while revolving around a tower. It's like a simulation of an actual acrobatic flight that dives, turns, and maneuvers abruptly. Prepare for takeoff!
3. EKstreme Tower Ride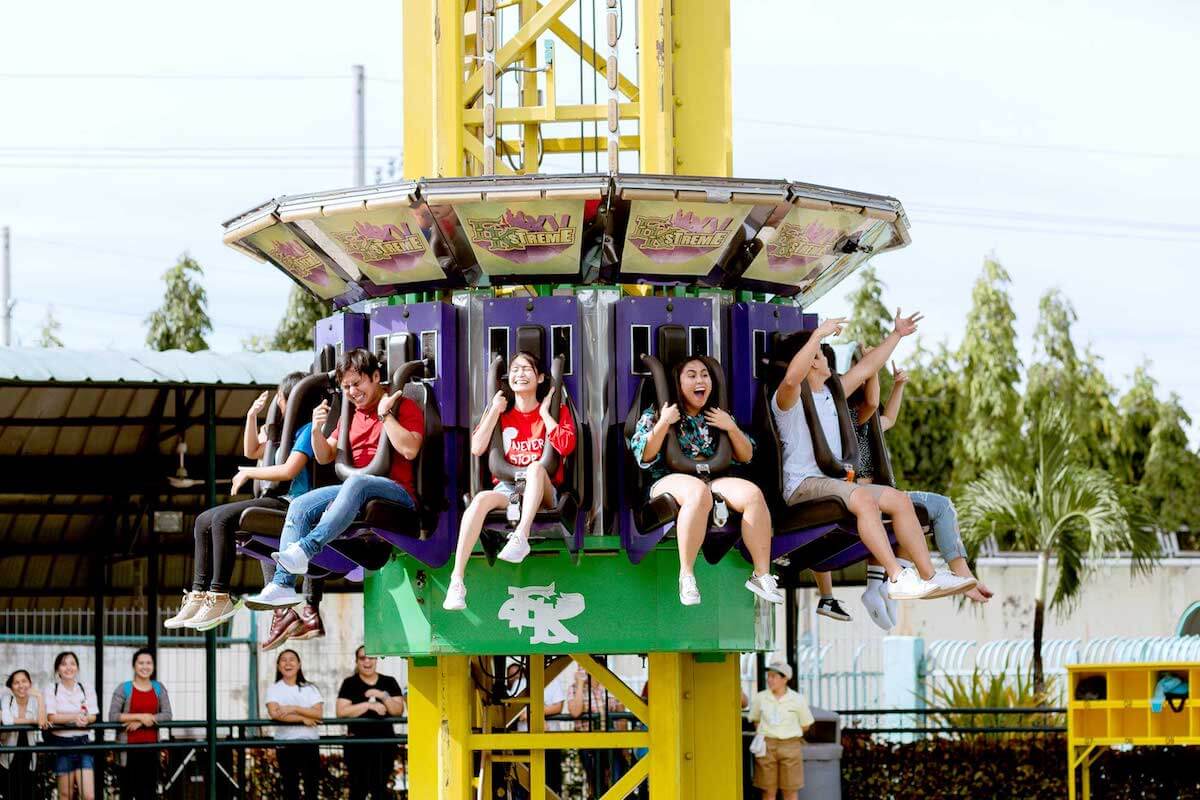 Take a deep breath as you ascend to the top of the 40-meter tower. Before you know it, you're already screaming at the top of your lungs as you suddenly drop at a speed of 76 kph.
4. Anchors Away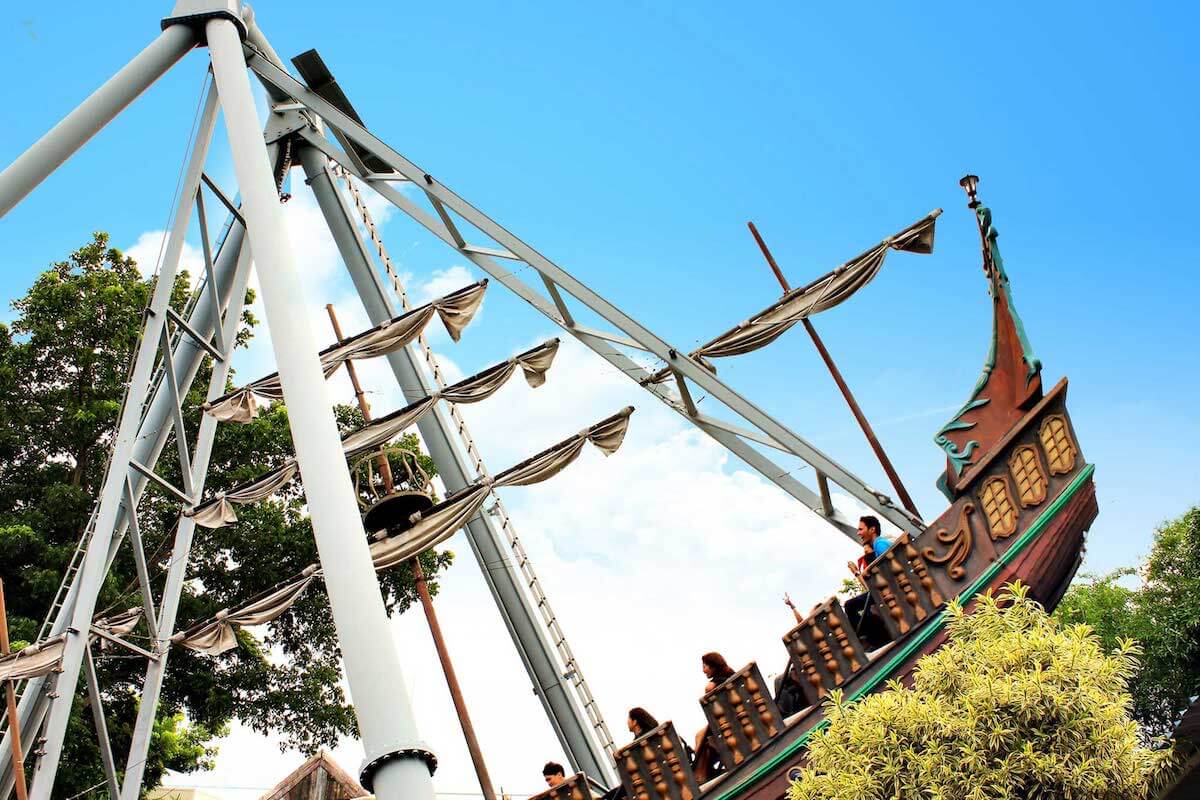 Don't be fooled by the seemingly non-intense boat structure — this ride will still make your guts hurt as you swing from one side to the other.
5. Rio Grande Rapids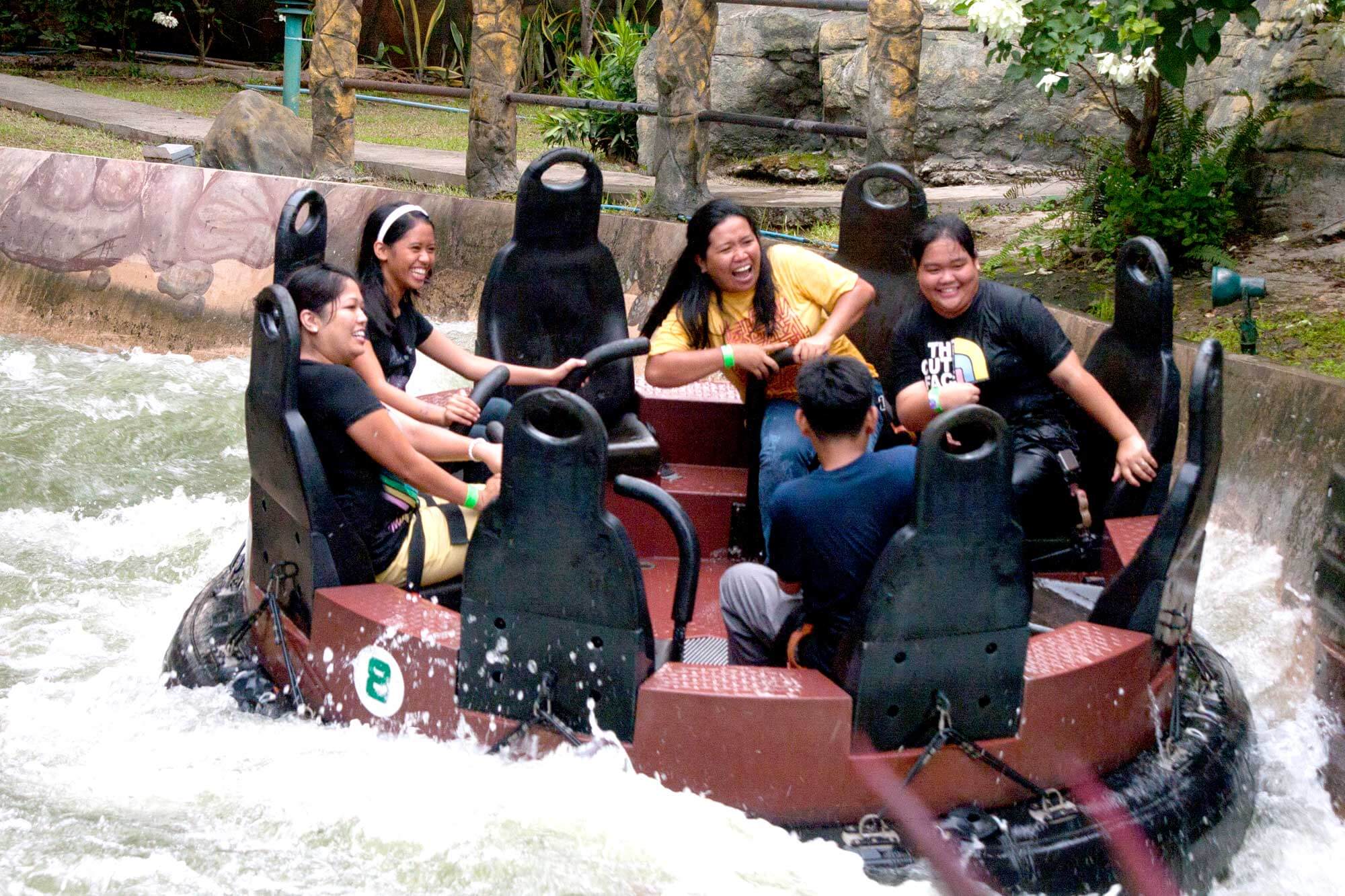 It's as though you're really water rafting on a rough river. Prepare to get wet!
6. Jungle Log Jam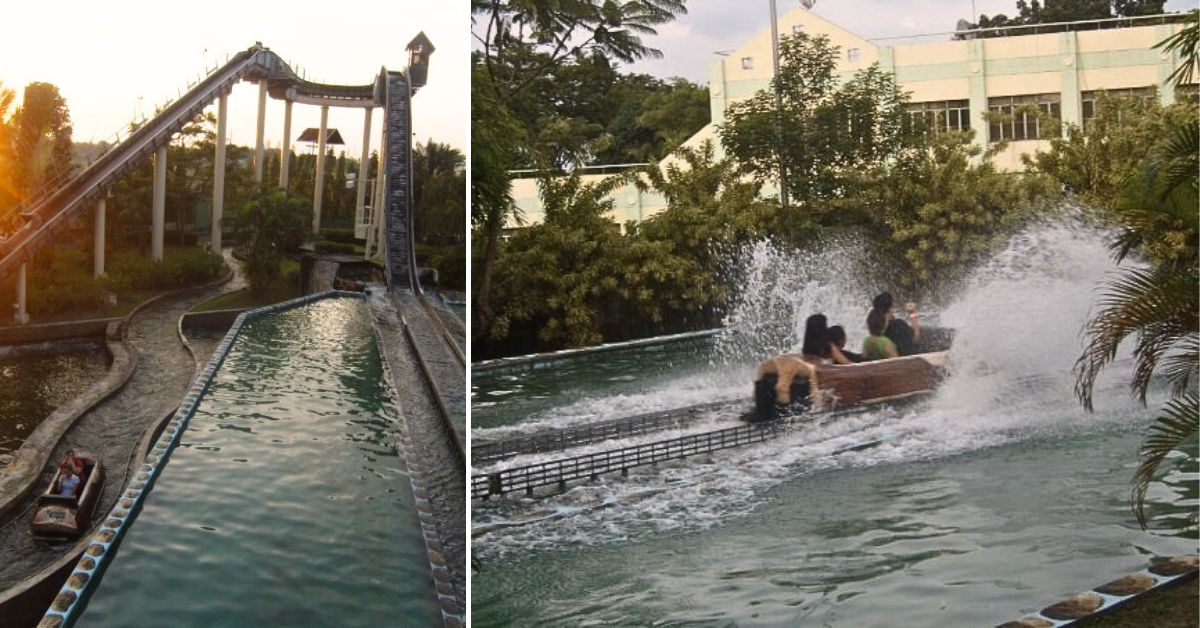 You'll be screaming and splashing on this log boat ride. It's a mini roller coaster ride with a water element.
7. Disk-O-Magic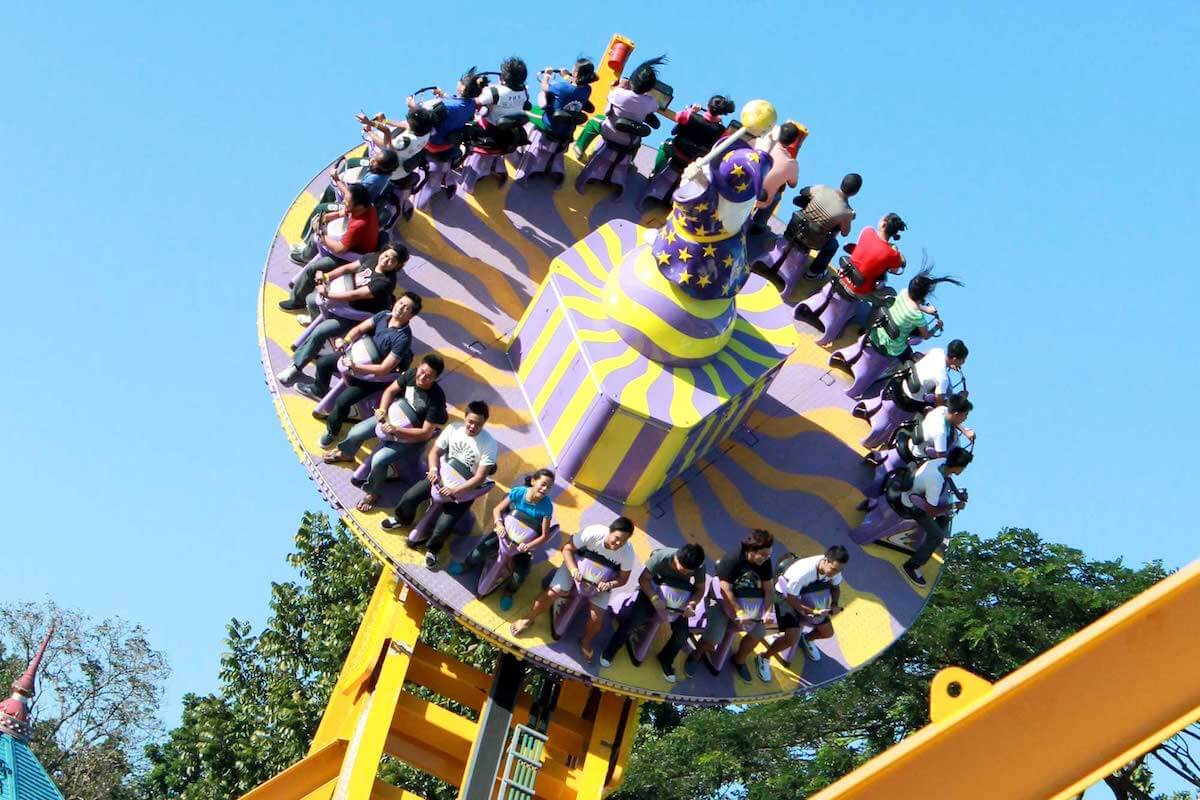 You'll be spinning and swaying at the same time. It may look fun but it actually makes you dizzy, so be forewarned.
8. Roller Skater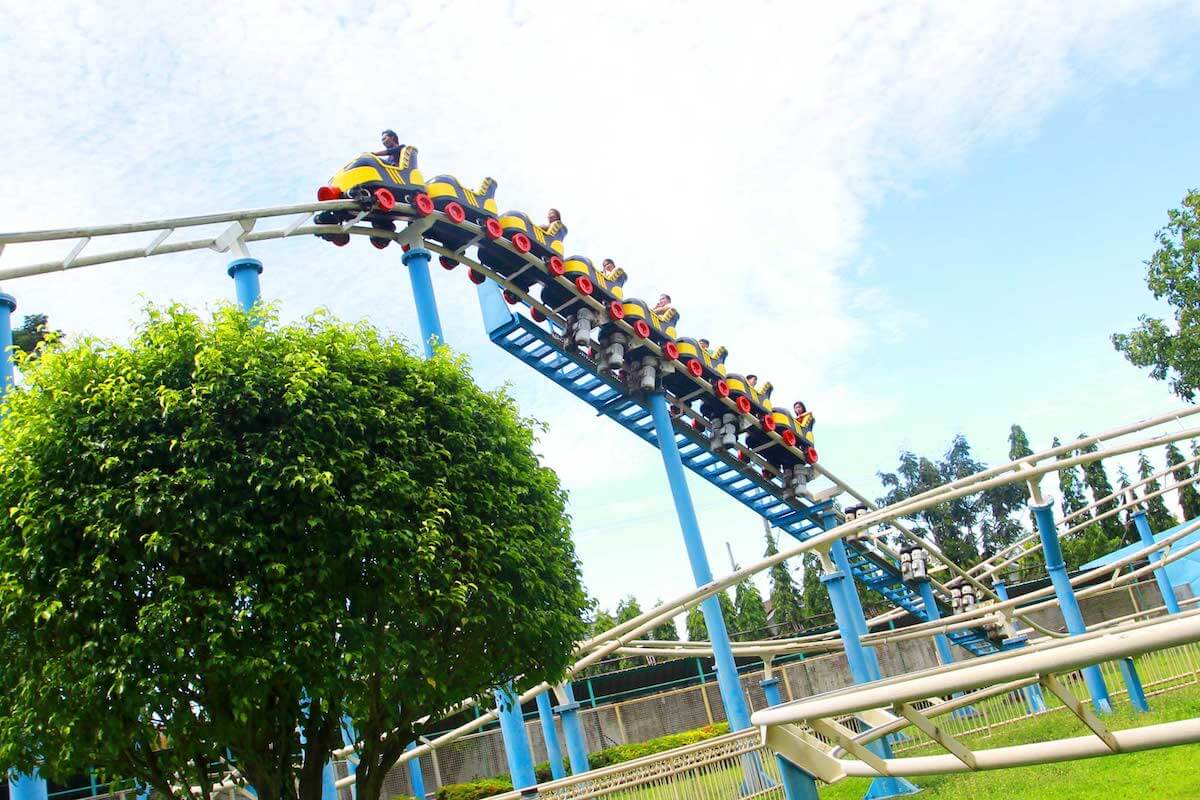 If your heart is not yet ready for Space Shuttle, try this mini roller coaster first. It doesn't have 360-degree turns, but the adrenaline rush is still there.
For the bibo kids and families
These fun and friendly rides will give you lasting memories as a family.
9. The Grand Carousel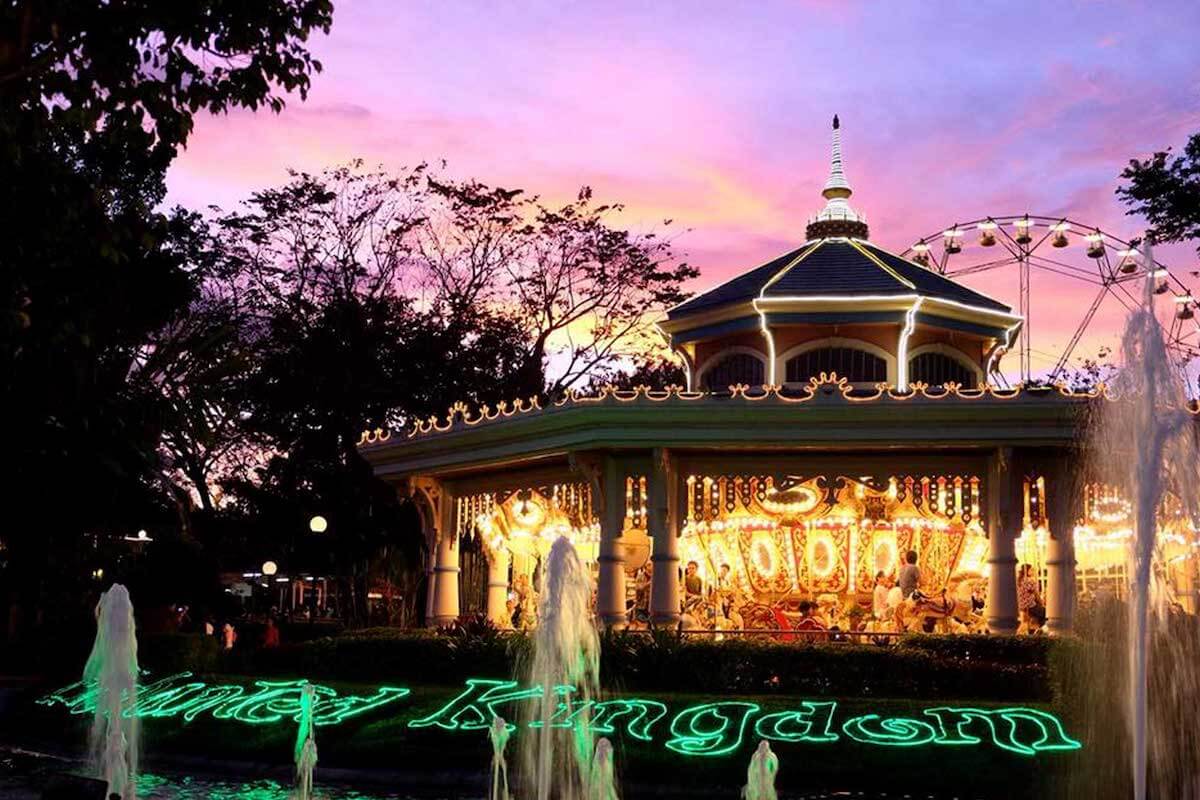 Hop on one of the 60 Victorian horses and be your own prince or princess in this magical world.
10. Boulderville Express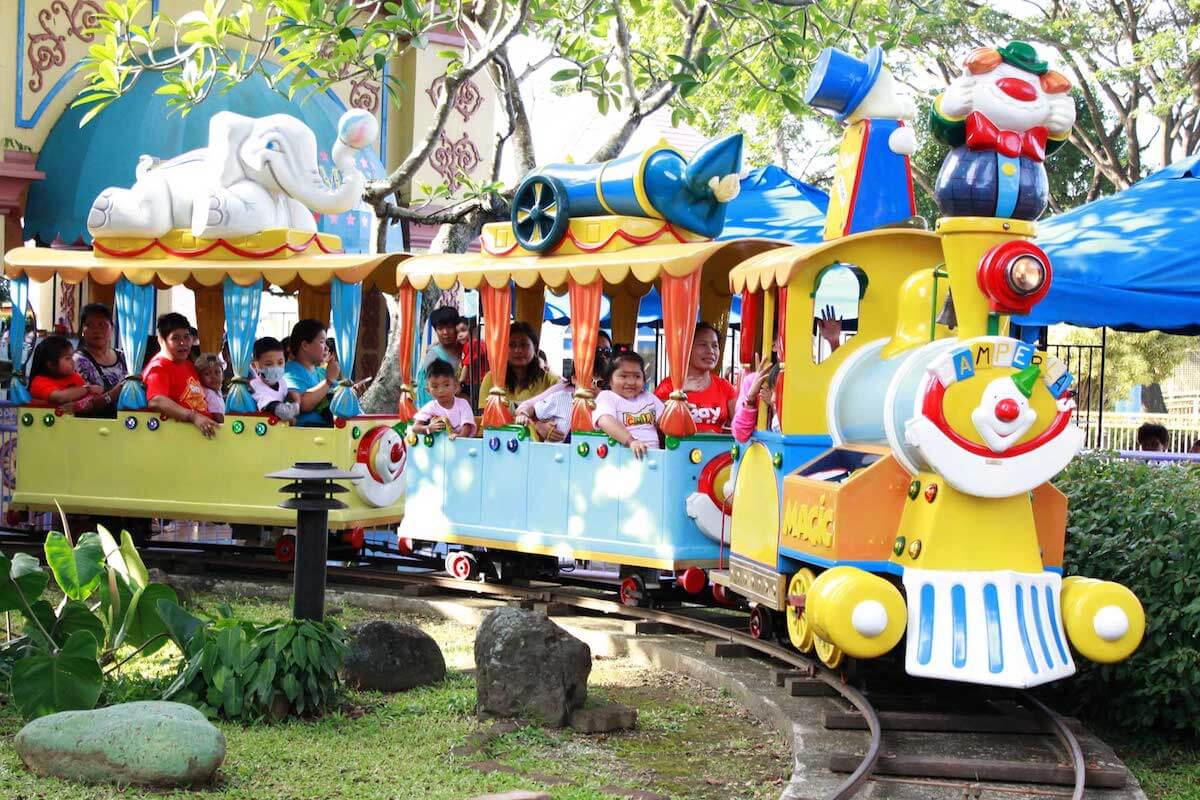 This is the choo-choo train that kids and kids at heart will surely love. Jump in!
11. Air Pterodactyl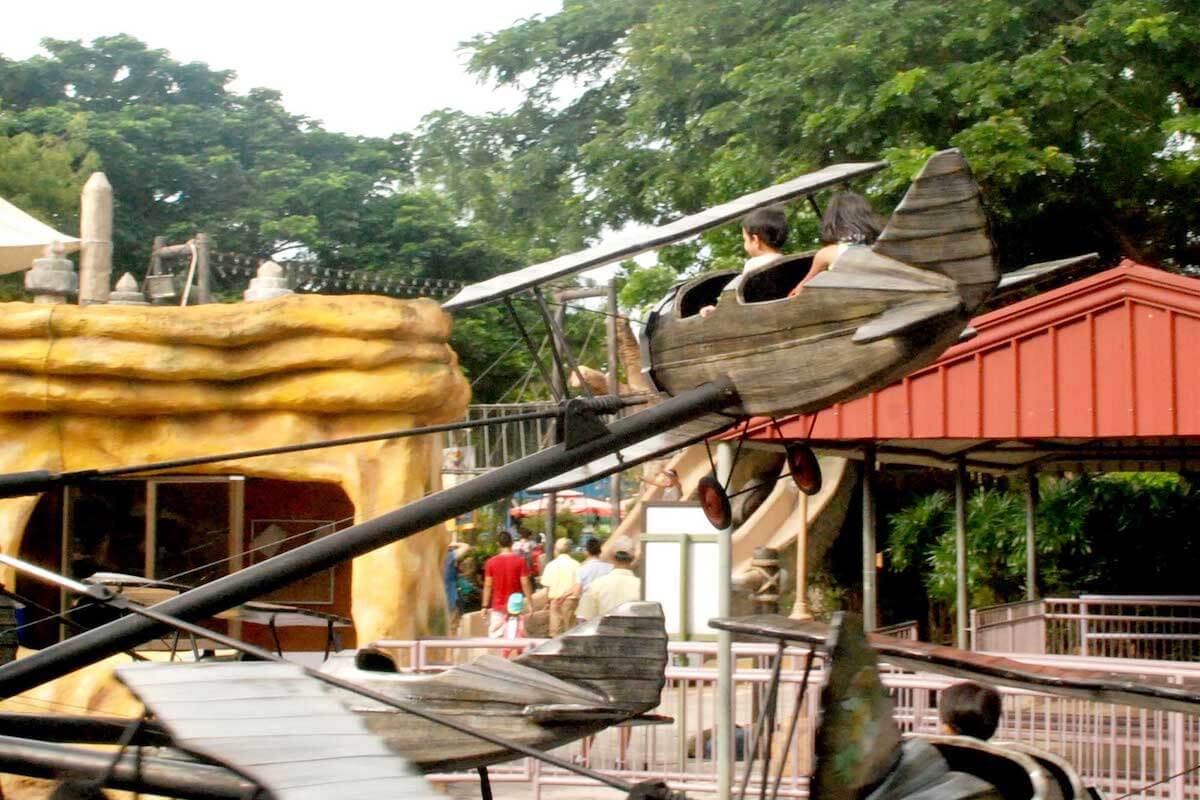 Let your kids experience what it's like to fly their own plane. The pilot can control the height of the plane as it revolves counter-clockwise.
12. EKaleidoscope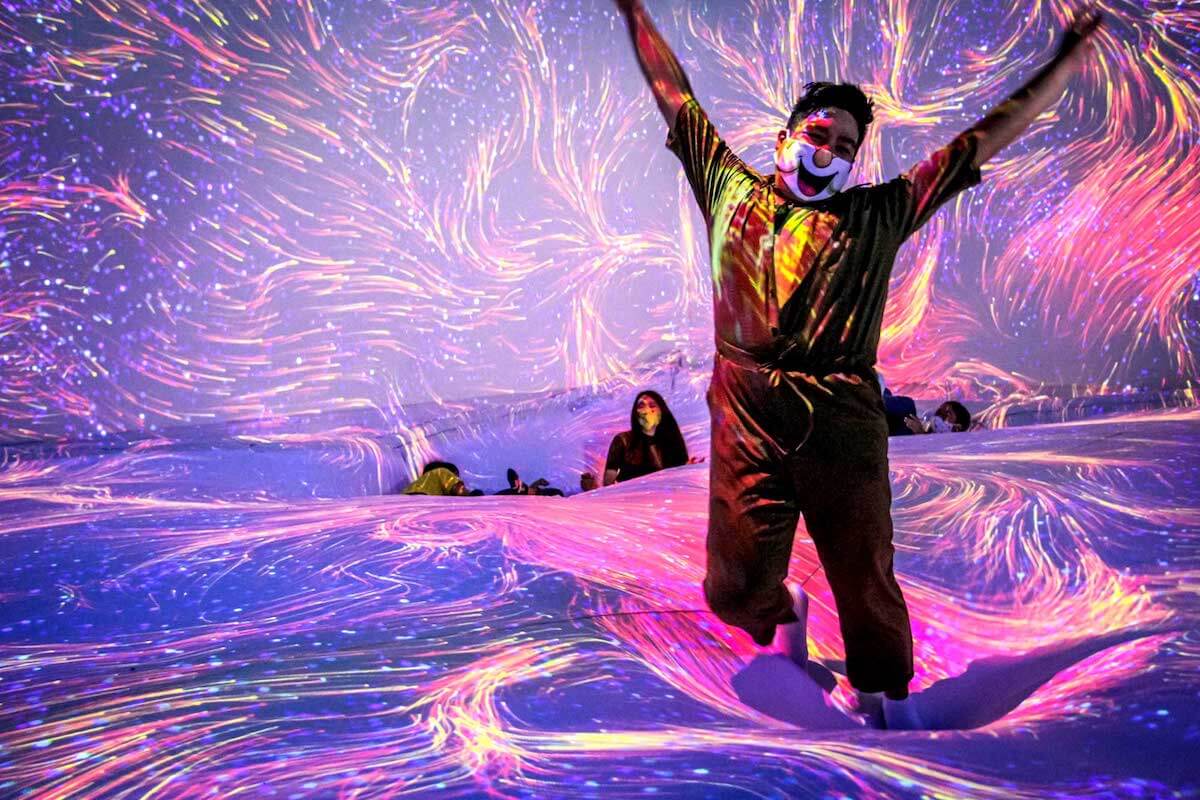 Immerse in this interactive inflatable trampoline that takes you to a spectacle of light and space. Let's play!
13. Agila the EKsperience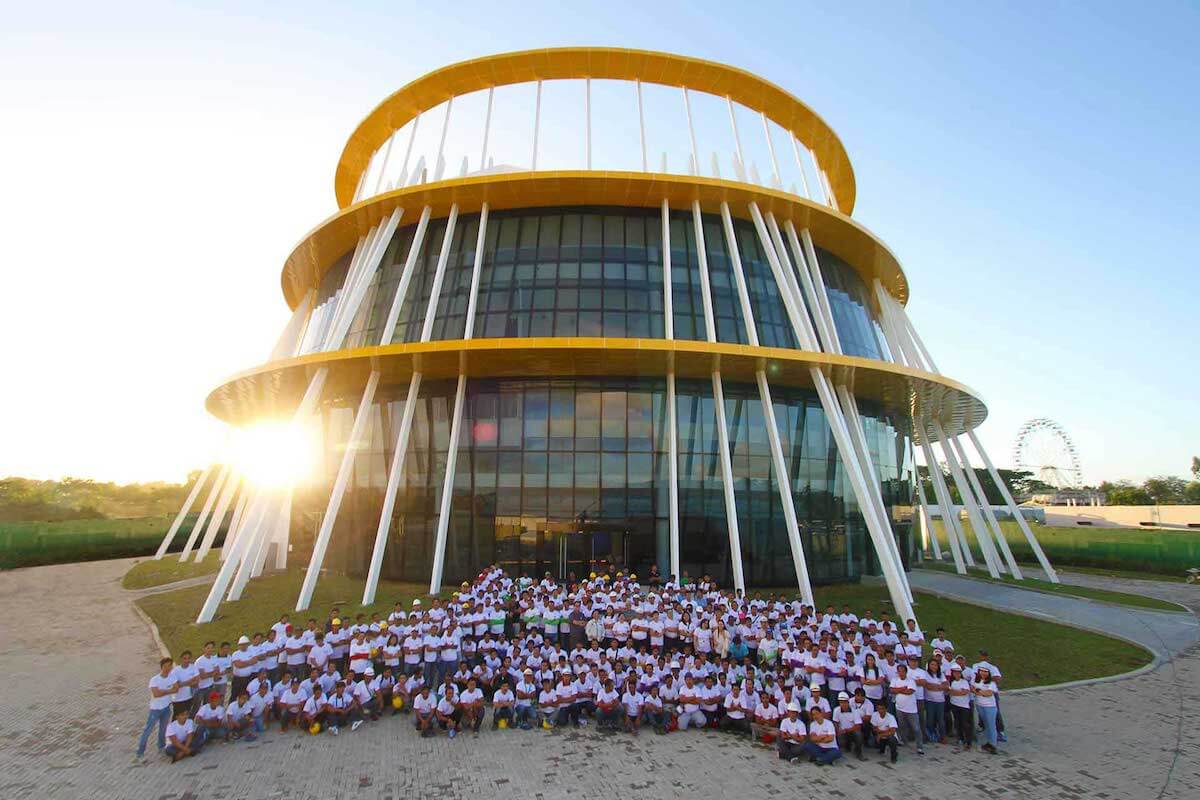 Proud to be the Philippines' first flying theater, this EK attraction is not just fun but also educational. This is a multi-sensory experience that lets you see the beauty of the Philippines from a vantage point of an agila (eagle).
For the chill titos and titas
If you are already a tito (uncle) or a tita (auntie) who no longer enjoys extreme thrills, these EK rides are for you.
14. Wheel of Fate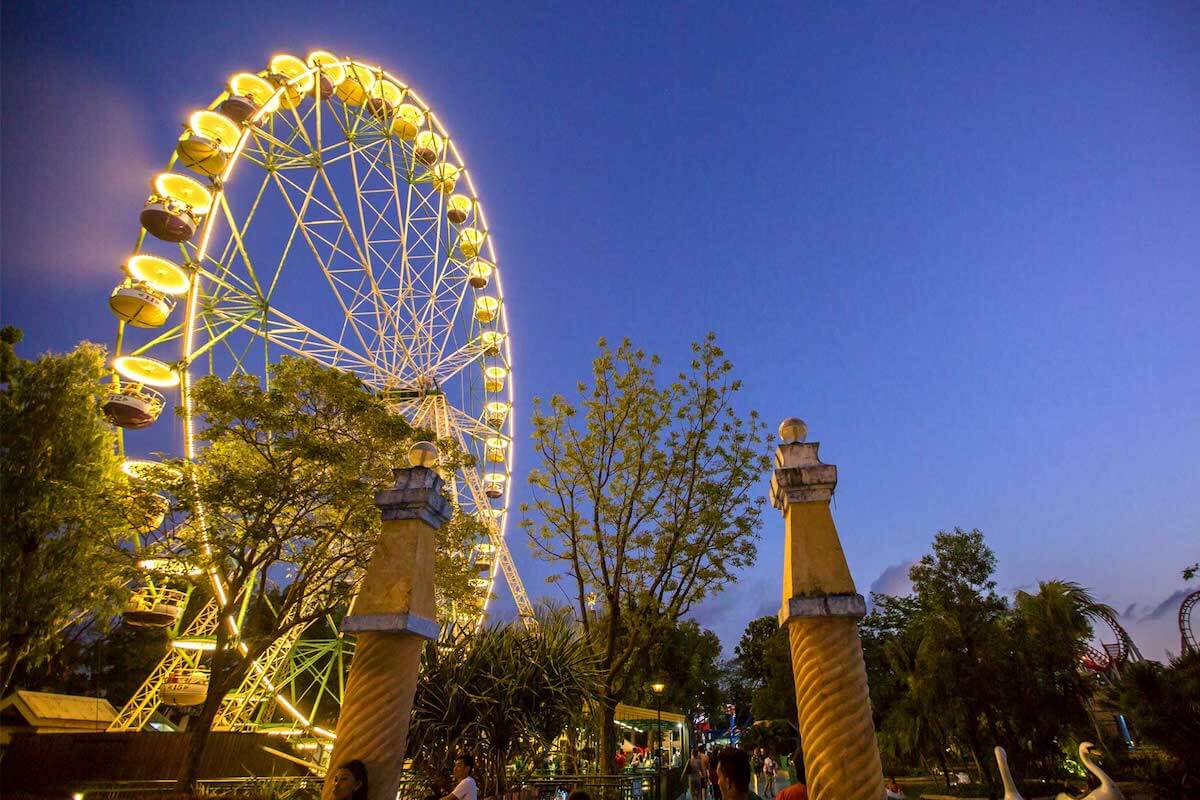 What's a theme park without the quintessential Ferris wheel? Get onboard one of the 36 gondolas for a bird's-eye view of Enchanted Kingdom and its surrounding area.
15. Up, Up, and Away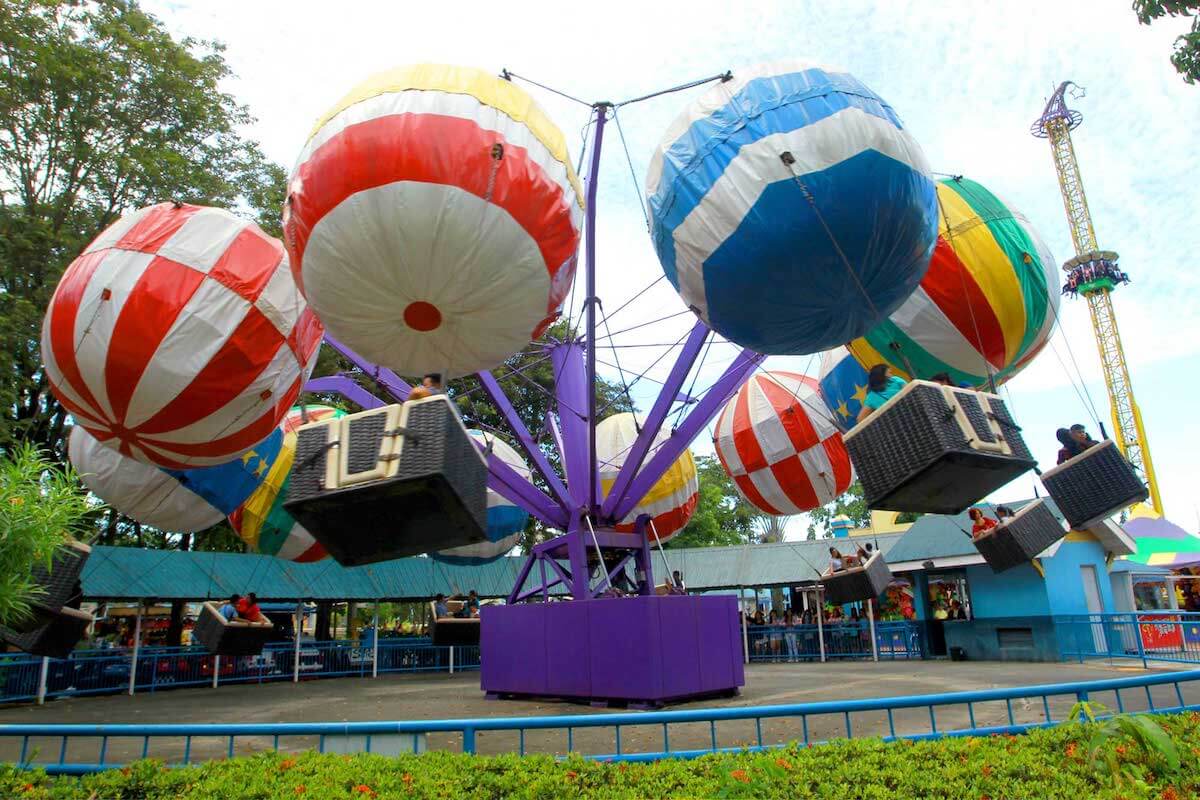 Fancy riding a hot air balloon? Until you experience the real thing, this one will do for now.
16. Swan Lake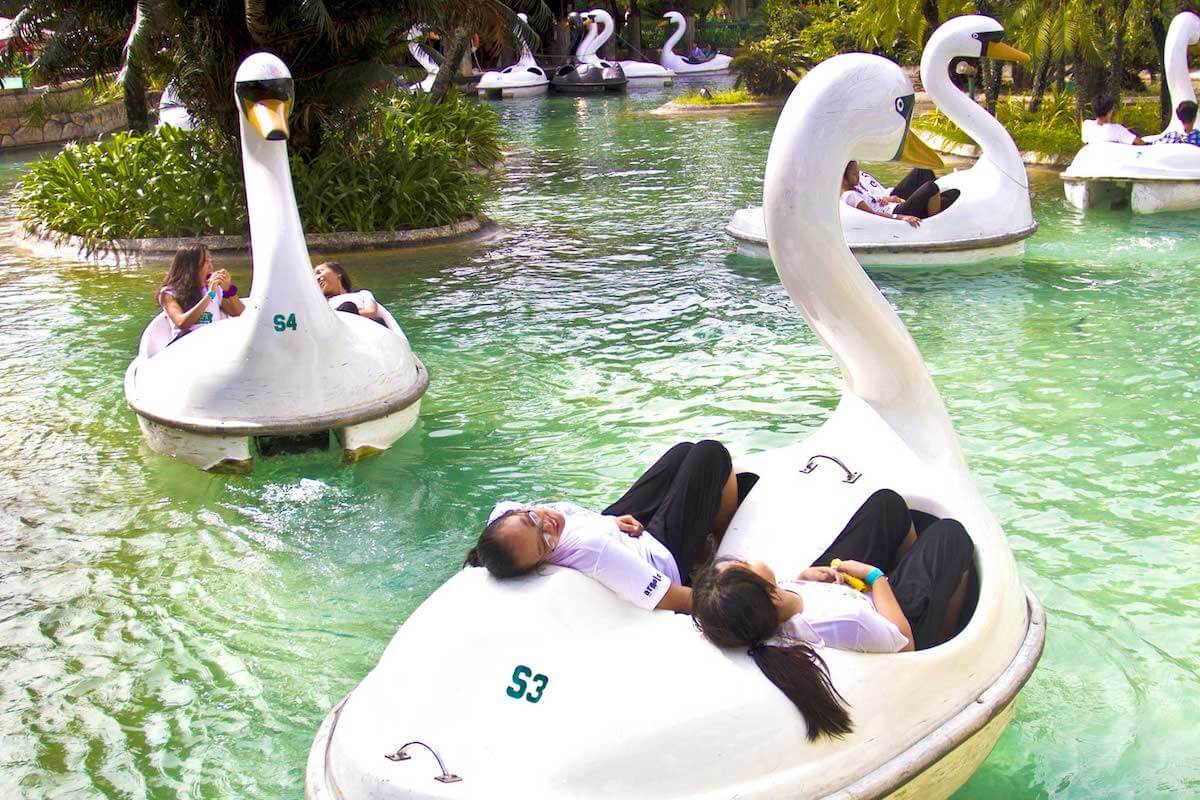 Float away on a white swan and let go of your worries. You deserve it!
17. Rialto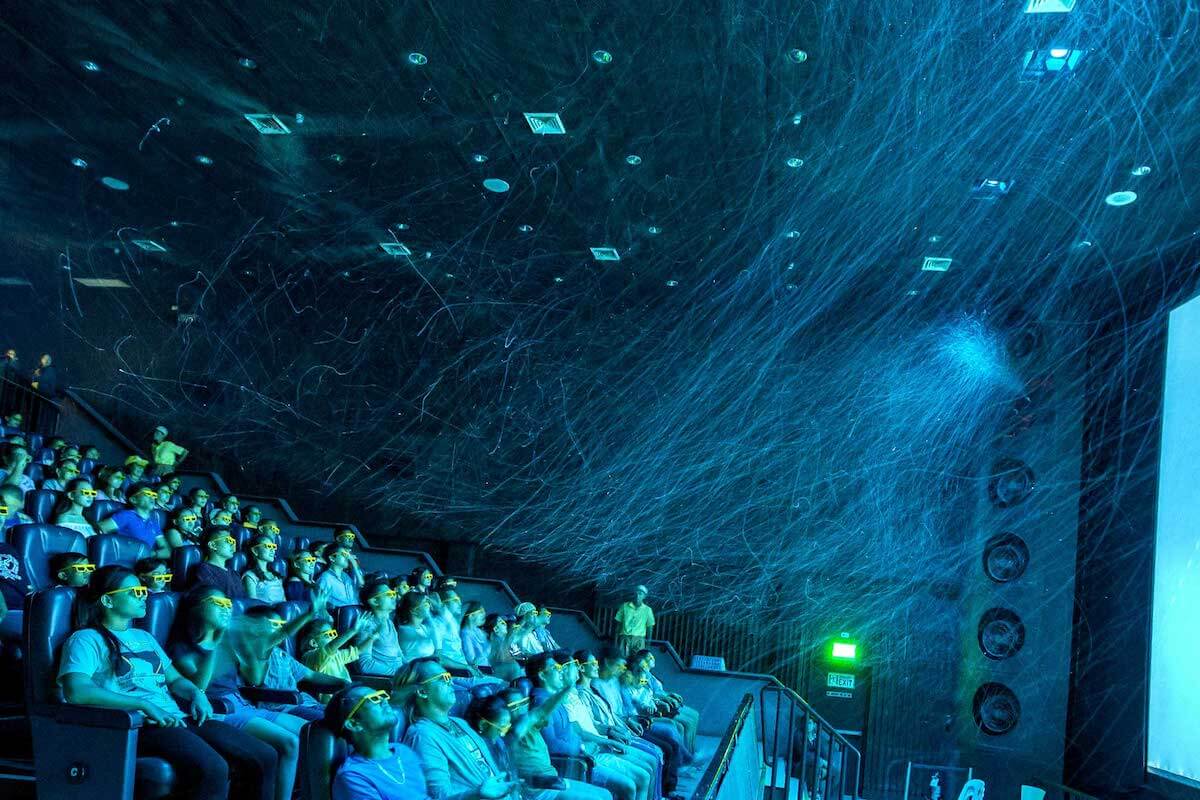 Sit back and relax as you watch a 4D show. Your senses will surely be stimulated in this motion simulator theater like no other.
For the barkada (friends) and groups
Bring the whole gang and strengthen your bond on these EK attractions.
18. Fun Kart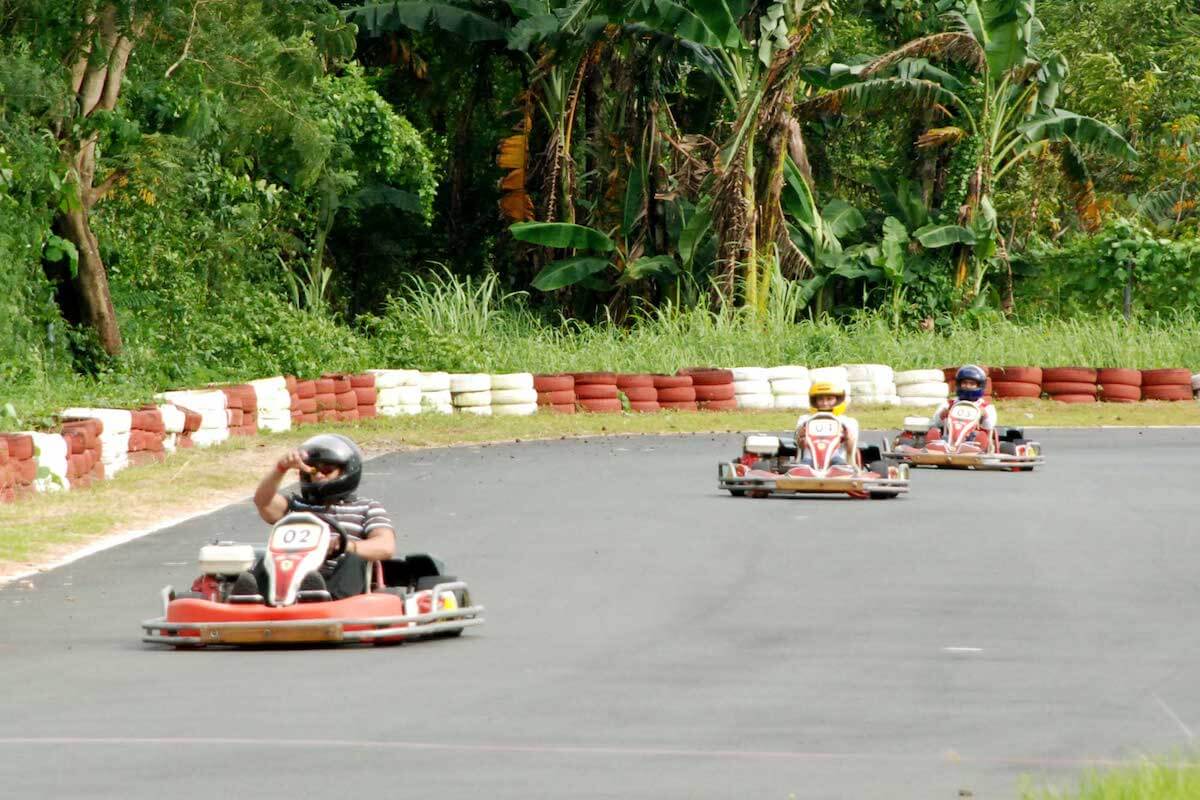 Compete against each other on an 800-meter race track. Let the go-kart race begin!
19. Laser Mission 2.0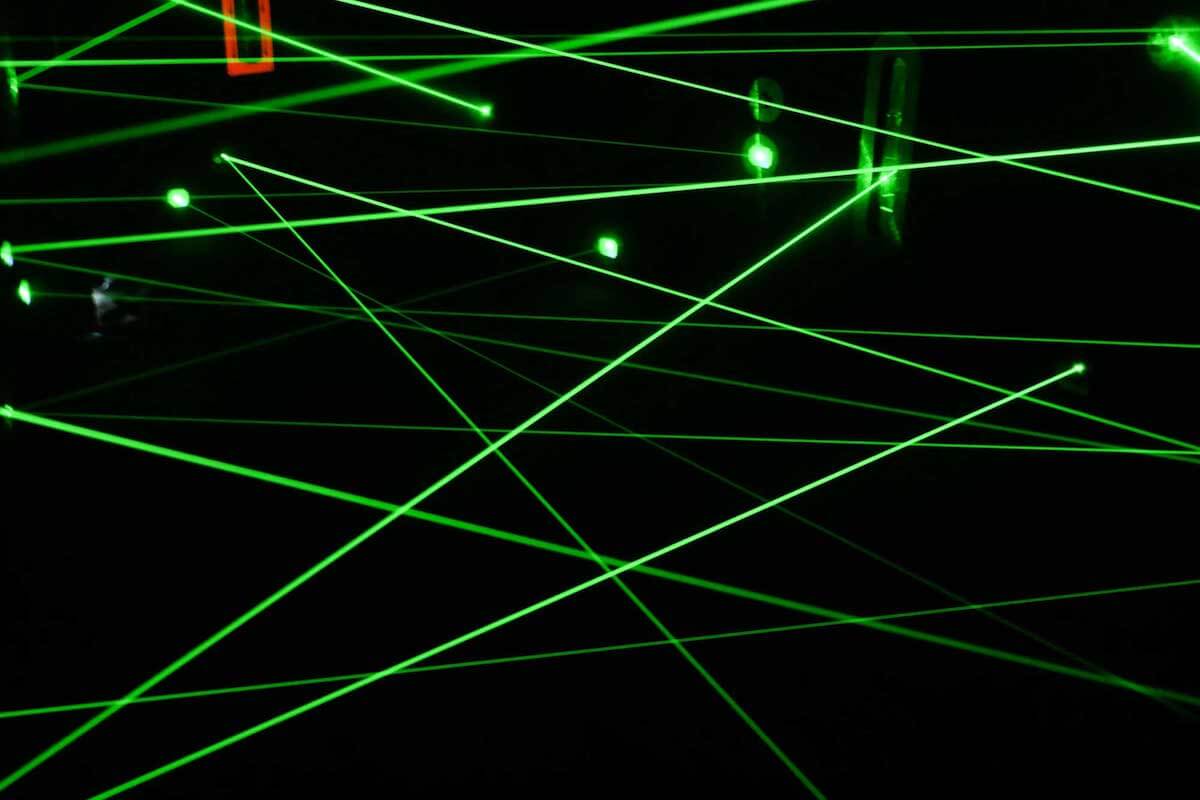 Prove how nimble and agile you are by sliding your way through the lazer maze. Who knows, you might find out that you have exceptional ninja skills.
20. Alcatraz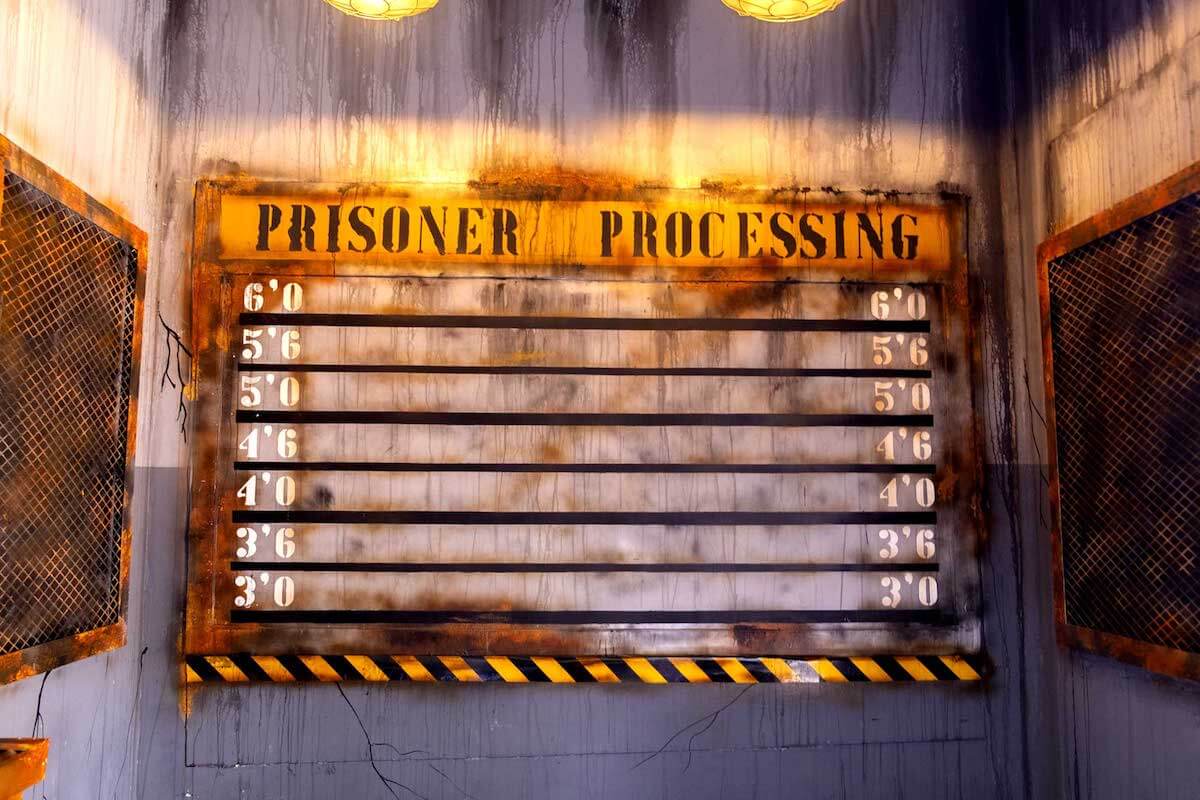 Are you going to survive a zombie apocalypse? Practice your zombie escape moves through EK's haunted gates of Alcatraz.
21. Bump N' Splash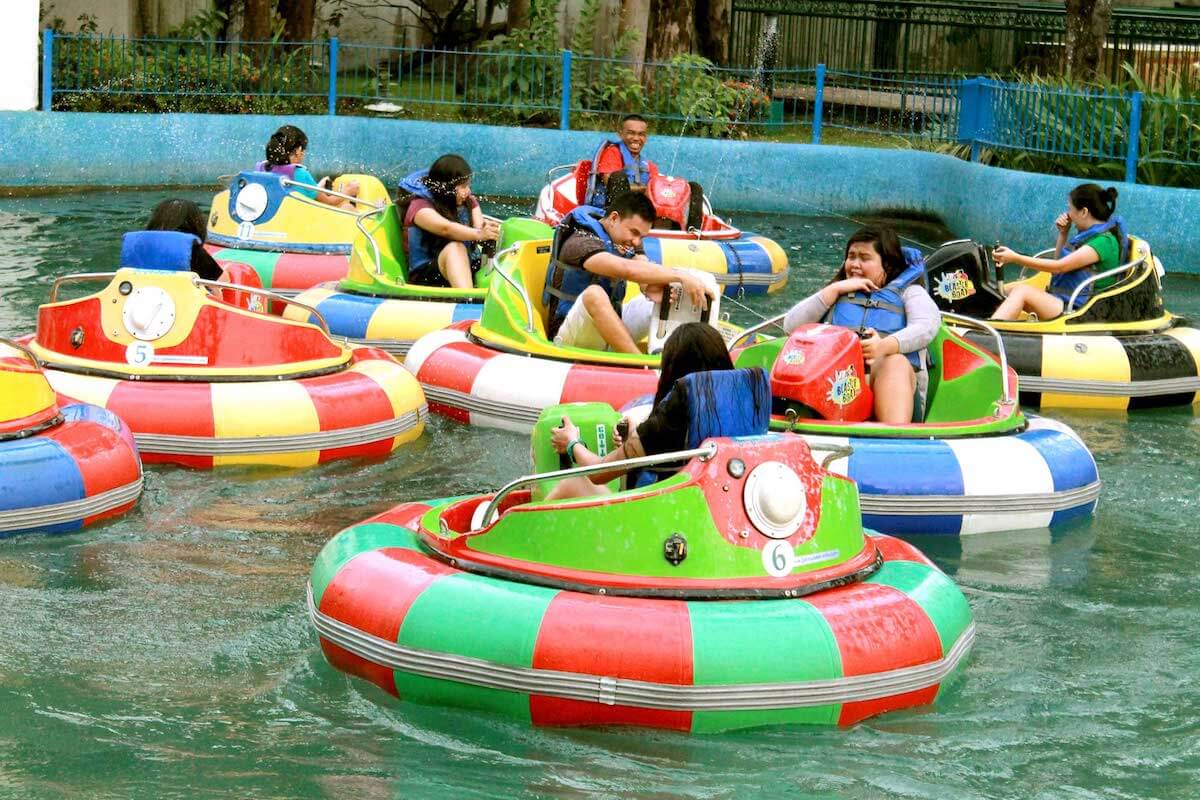 They are basically bumper cars but on water. And, you get to target your friends (or enemies!) with a water gun.
22. Sky Wizardry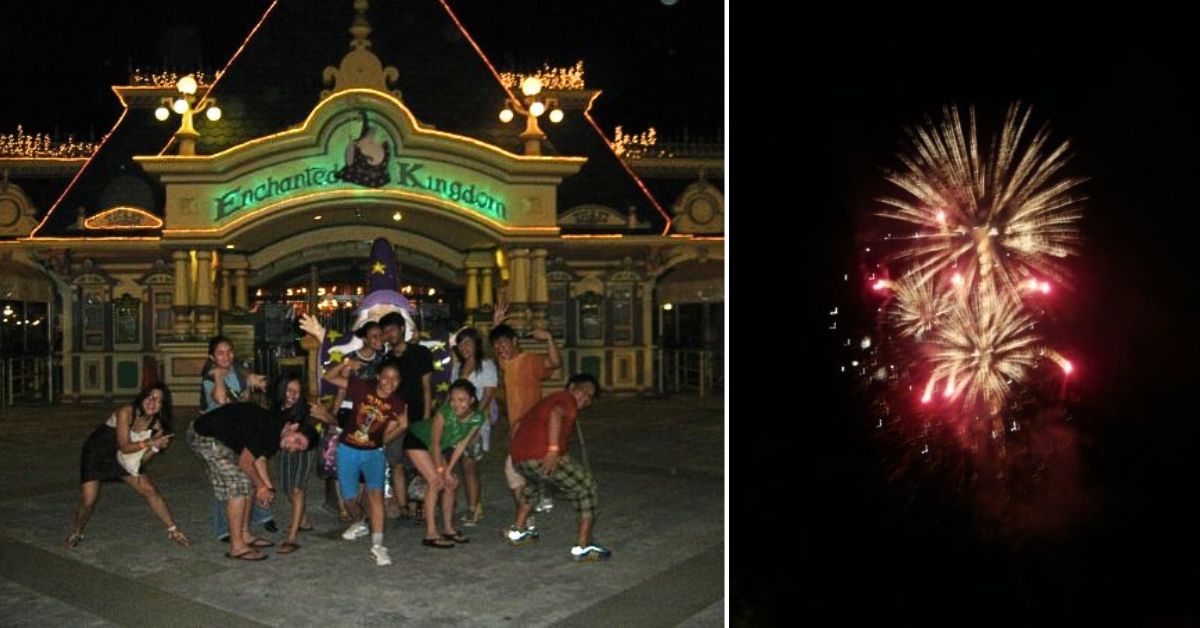 Of course, you should never leave Enchanted Kingdom without witnessing the grand fireworks display, which normally happens every Friday to Sunday at 7pm.
There's still so much more to experience at Enchanted Kingdom. See full list of EK rides and attractions.
Note: Not all EK rides and attractions are included in your day pass ticket. You have to pay separate admission fees for gated attractions such as Agila the EKsperience, Alcatraz, EKaleidoscope, 7D Theater, Xtreme Paintball, Laser Mission 2.0, and Fun Kart.
Friendly reminders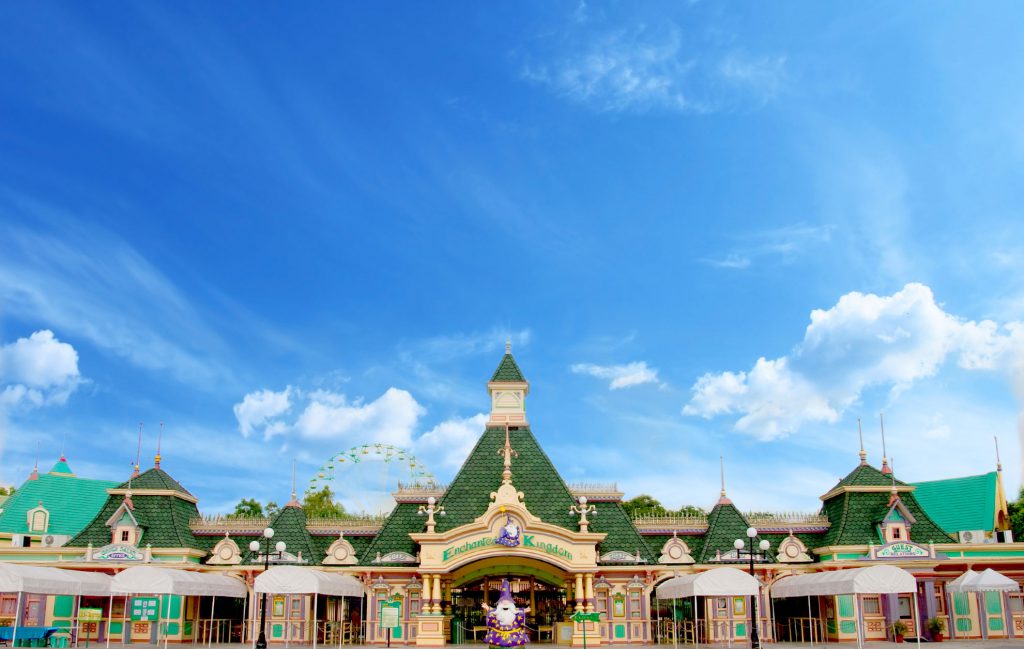 There are indoor and outdoor areas so wear your most comfortable outfit.
Bring extra clothes if you intend to ride the Rio Grande Rapids and Jungle Log Jam.
Outside food and drinks are not allowed.
Alcoholic drinks are not allowed.
Smoking (cigarette or e-cigarette) is not allowed.
Photos and videos are not allowed while on a ride.
Drones are also not allowed.
Re-entry to the park is allowed but you must show your wristband or stamp.
Park operations may change depending on certain conditions like weather, maintenance, and safety protocols.
Always follow the park rules and health and safety guidelines.
That's basically everything you need to know about Enchanted Kingdom. Are you ready to rekindle the magic?
If you are looking for more family-friendly attractions in the Philippines, you may check out Sky Ranch Tagaytay, Manila Ocean Park, Cebu Ocean Park, Zoobic Safari, Cebu Safari, and Anjo World.