Zoobic Safari Guide 2023: Our Experience, Tickets & Tips
We visited Zoobic Safari in Subic to get up close and personal with wildlife creatures we don't normally see in zoos and other animal parks like Manila Ocean Park and Cebu Ocean Park. Some Zoobic Safari animals we saw and had close encounters with were bearcats, donkeys, ostriches, pythons, crocodiles, zebras, lions, and of course, tigers!
In terms of land area, the 25-hectare Zoobic Safari is only second to the 170-hectare Cebu Safari and Adventure Park. However, Zoobic Safari is the first and only tiger safari in the Philippines, which is still bucket list-worthy in our books. In fact, our experience here gave us an incredible wildlife adventure we won't soon forget.
Read on to know more about this huge safari park – from tickets to attractions and friendly reminders.
Zoobic Safari tickets
Zoobic Safari offers different tickets for adults and children. See Zoobic Safari price list below.
Zoobic Safari entrance fee 2023
₱895 for adults
₱595 for children with a height of 3 feet to 4 feet
Notes:
Children below 3 feet are free to enter the park.
You will pay ₱20 on-site as a mandatory Environmental and Tourism Administrative Fee (ETAF).
Tip: If you book your Zoobic Safari tickets online, you can save more with discounted ticket prices. Instead of paying ₱895 (adults) and ₱595 (kids), you will only pay ₱350, which already includes admission to Zoobic Park, Forbidden Cave, Tiger Safari, Croco Loco, Serpentarium, Tiger and Lion Close Encounter, and Animal Show. Just present your mobile voucher upon entry.
Zoobic Safari opening hours
This Subic safari park is open from Monday to Sunday, 8am to 4pm. Last admission is 2pm.
Zoobic Safari address and how to get there
Zoobic Safari is located in Group I Ilanin Forest, Subic Bay Freeport Zone in Olongapo, Philippines. It is approximately three hours away from Manila. Refer to this Google map to guide you.
To reach the Zoobic Safari location, you can either drive a car or take a bus.
By car:
Drive to North Luzon Expressway, then exit in San Fernando, Pampanga. Follow the signs going to Olongapo City. Then, take the Tipo-Subic expressway going to Subic Bay Freeport Zone.
Tip: If you don't have your own car, it would be more convenient to rent a car with a professional driver, especially when you have kids. Just like what we did, the driver picked us up from our house, waited for us to finish the whole safari tour in Zoobic, and brought us back home safely.
By bus:
From Metro Manila, find the nearest bus station with buses going to Olongapo terminal. The most reliable bus line is Victory Liner. It has terminals in Pasay, Caloocan, Sampaloc and Cubao and has an hourly service from 4am to 6pm. Once you reach Olongapo terminal, take a jeepney to Subic Bay Metropolitan Authority (SBMA) main gate. Then, take a taxi inside SMBA going to Zoobic Safari. The regular taxi fare to Zoobic is ₱400 (one way).
Zoobic Safari attractions and our fun experience
Our entire Zoobic Safari tour lasted for about 2.5 hours and we already experienced the following main attractions:
Aetas' Trail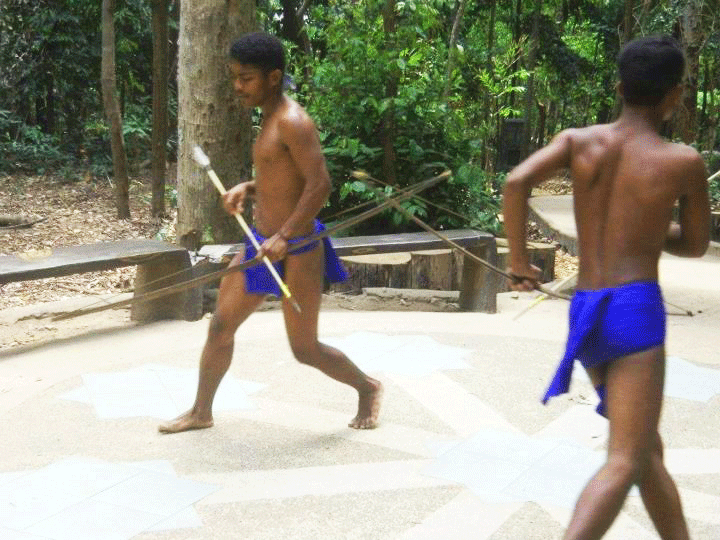 The first leg of our tour was the Aetas' Trail, where we were welcomed by a spectacular cultural performance of the Aetas, an indigenous group in Luzon and one of the earliest inhabitants of the Philippines.
Zoobic Park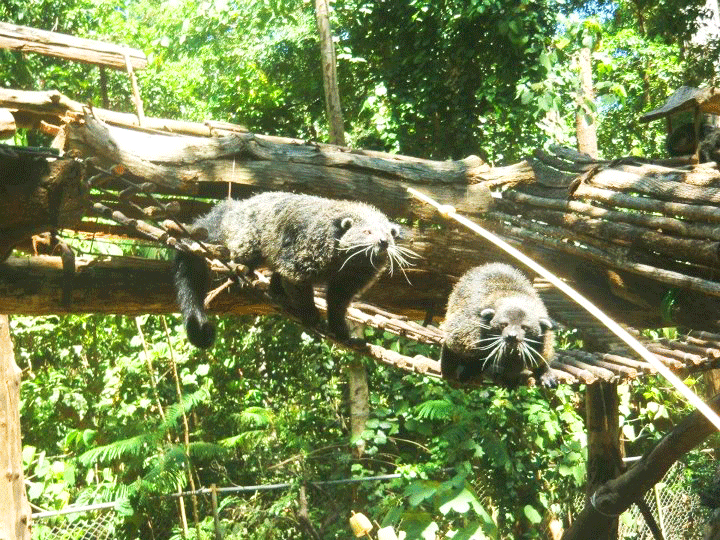 Our next stop was Zoobic Park, where we saw different species of free-roaming animals including the binturong (bearcats), monkeys, donkeys, deer, ostriches, guinea pigs, and more!
Tiger Safari
Of course, we didn't leave the park without experiencing the Tiger Safari. We boarded an enclosed tram where the caretaker fed the tigers with raw chicken.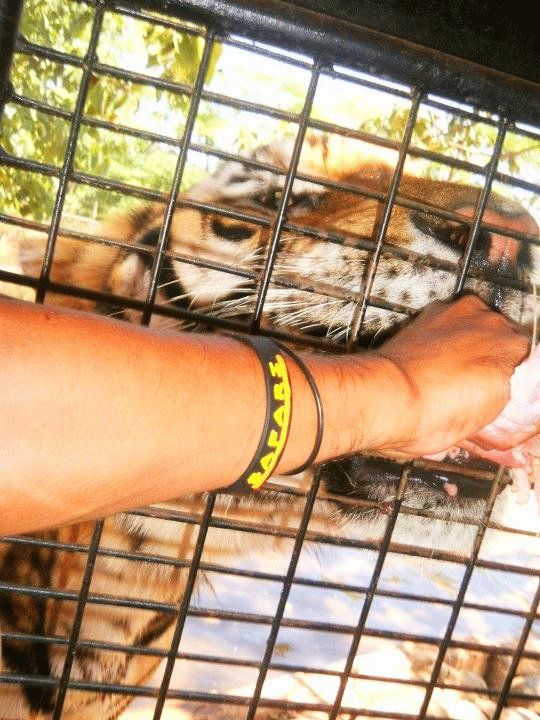 There is an additional fee of ₱200 if you want to see the feeding action first-hand. We were scared at first as the tiger devoured the meat but it was a sight to behold.
Tiger and Lion Close Encounter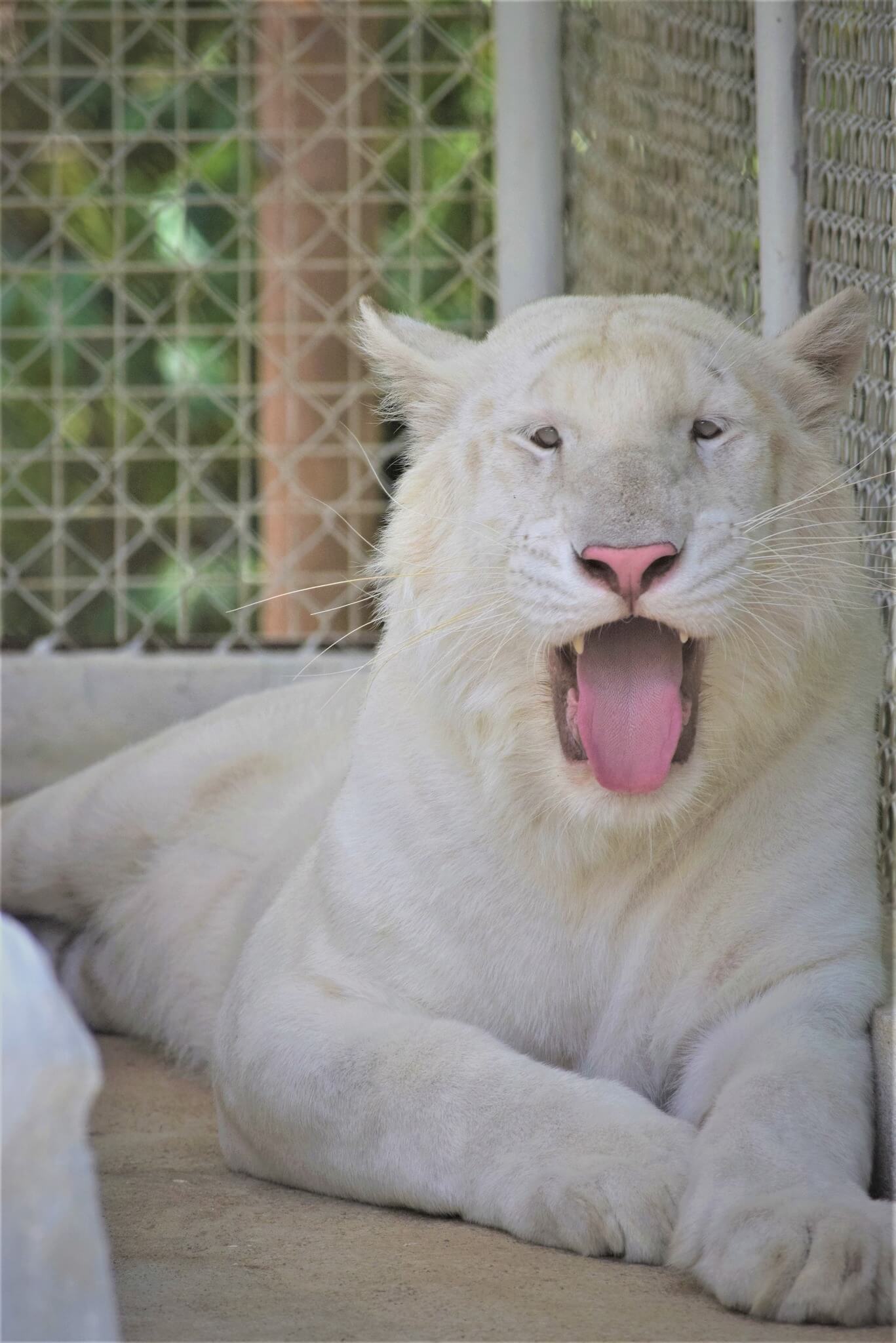 If you're claustrophobic and don't like riding the enclosed tram, you can still observe the lions and tigers at a close distance in their resting spaces.
Croco Loco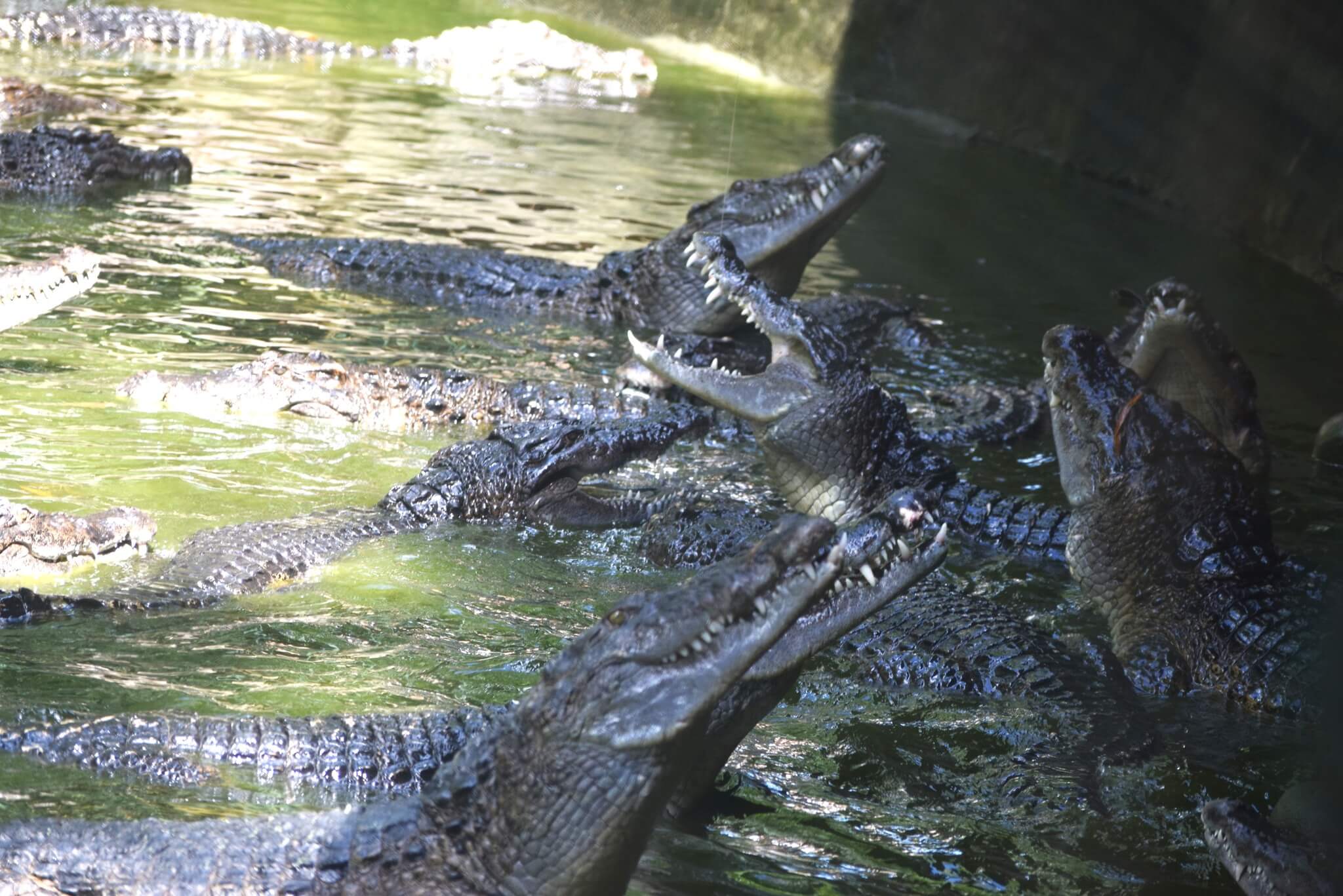 Huwag mag-loco-loco dito! (Don't be a fool here!) There are over a hundred crocs awaiting your every move! You can cross a steel-grated walkway with these ferocious creatures below you. You can also buy a quarter chicken for ₱50 to be placed on a fishing pole to feed them. We were too scared to commit a wrong move so we didn't dare to do any of this.
Serpentarium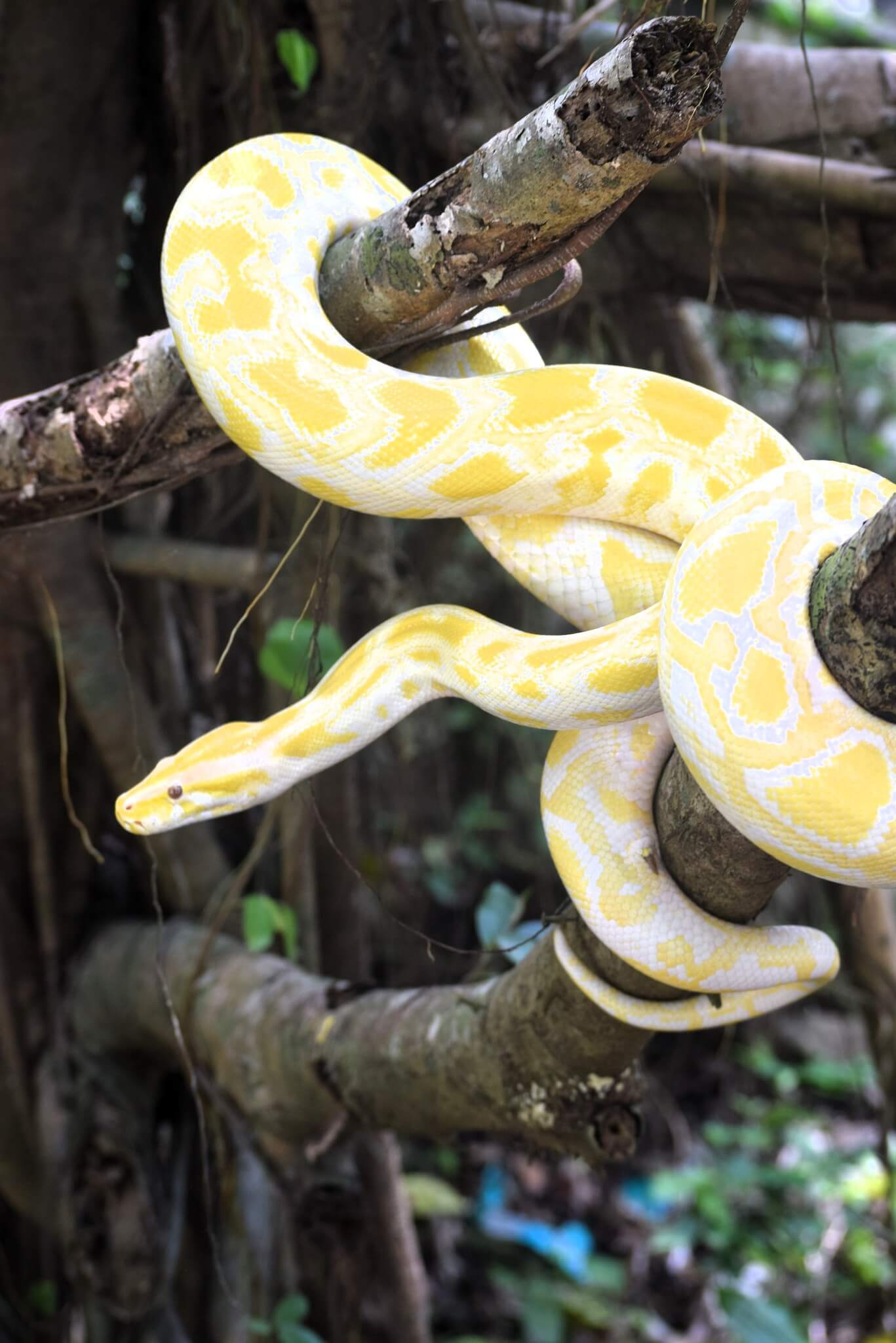 Shhhhhh.. These cold-blooded creatures can't be bothered. Here, you'll observe different kinds of snakes like pythons and boa constrictors, and other reptiles such as monitor lizards, iguanas, and turtles.
Animal Show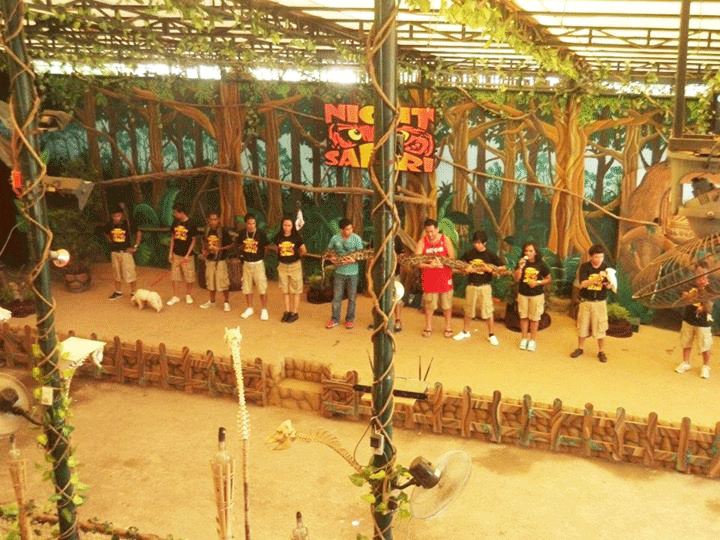 Since we visited on a weekend, we were able to watch the live animal show where animals showcase their talents and skills. Take note of the animal show schedule which is only on weekends at 10.30am and 1.30pm.
These are just some of the many attractions that await you in here. You may visit their official website to see the complete list of attractions and amenities.
Friendly reminders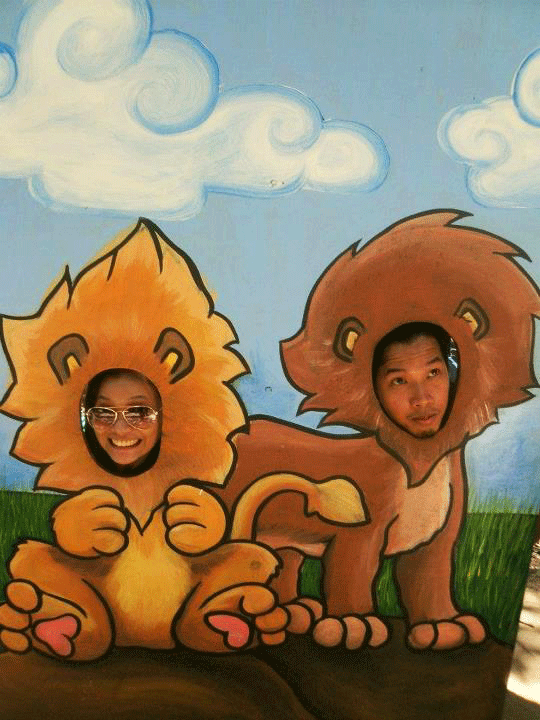 As you'll mostly be exploring the outdoors, it's best to wear comfortable clothes and a good pair of walking shoes.
While you can buy food and drinks inside the park, you may want to bring your own drinking water safely contained in a water container or tumbler.
Follow the health and safety protocols. There will be an orientation before you start your tour so listen carefully to the staff.
Observe proper decorum and cleanliness at all times. Avoid making loud noises that could disturb the animals and their habitats.
Do not attempt to feed the animals unless you sign up for feeding activities.
Photos and videos are allowed so long as you do not disturb the animals and other visitors.
Here's a sneak peek of our safari adventure many years ago before the pandemic:
So, have you visited Zoobic Safari yet? Let us know how it goes by dropping us a comment or message on our social media channels: Facebook, Instagram, Twitter, and Youtube.
If you're looking for more family-friendly attractions in the Philippines, check out our list of theme parks in the Philippines, which includes Enchanted Kingdom, Sky Ranch Tagaytay, and Anjo World.