My South Korean Visa without ITR — Here's How I Successfully Did It!
[UPDATE]: On 29 Aug 2023, the Korea Visa Application Center (KVAC) located on the 9F-10F of Brittany Hotel BGC in Taguig, Manila officially operates. With this, KVAC will now accept walk-in applicants and process the Korean visa applications with a fee of ₱900. Read the Korean Embassy's official visa announcements from time to time.
Natvisa is another good resource for travel visa-related needs. They offer information regarding the Korean ETA.
Tip: Get your T-Money Card ahead for a hassle-free transport in Korea. You can also use the card to pay for your purchases at convenience stores and some retail brands. The T-Money Card does not expire too, so you can reuse it anytime you visit South Korea.
---
Before anything else, you should know that the Korean visa applications may now be processed via one of the designated travel agencies, the Korea Visa Application Center (KVAC) in Manila for walk-in applicants, or the Korean Consulate in Cebu on the scheduled Korean visa online appointment for Cebu applicants.
If you are applying for a South Korean visa without ITR (Income Tax Return), let me share with you some tips based on my personal experience.
Side note: If you are a freelancer who wants to legitimize your profession so won't run into ITR problems when you apply for visas in the future, I highly recommend that you register as a self-employed freelancer at BIR. You may refer to my freelancer BIR registration guide.
My Korean visa without ITR tips
Tip #1: Write your Korean visa cover letter
First things first. Compose a convincing and professional cover letter, especially when applying for a Korean visa with no ITR (like my case). The Korean visa cover letter should express your intent to travel to South Korea and explain why you are applying for a South Korea visa without ITR. Below is my Korean visa sample cover letter to guide you in writing your own.
Sample letter of explanation for no ITR Korean visa
[Date of Application]
Embassy of the Republic of Korea in the Republic of the Philippines
122 Upper McKinley Road, McKinley Town Center, Fort Bonifacio, Taguig city 1634, Philippines
Dear Sir / Madam:
I am writing this letter to express my interest to travel to South Korea and explain why I do not have an Income Tax Return (ITR) as part of my South Korea visa requirements.
I understand that an ITR will show my strong social and economic ties to the Philippines, and that I will return home exactly on my scheduled return date. Unfortunately, for now, I do not have an ITR for my South Korea visa application because… [write your reasons]
In addition, my passport also shows that I have already traveled to… [indicate your travel history: destinations, travel dates, and travel buddies]
I would love to see and experience South Korea myself because… [state your personal reasons why you love to travel to South Korea]
You may read my travel stories on my travel blog… [add URLs of personal blogs or platforms where your works are published if applicable]
I have attached the following documents to prove my travel capacity:
[list the documents you included in your application]
Hope you find everything in order. Thank you!
Sincerely,
[Complete name with signature]
Tip #2: List the Korean visa requirements and gather them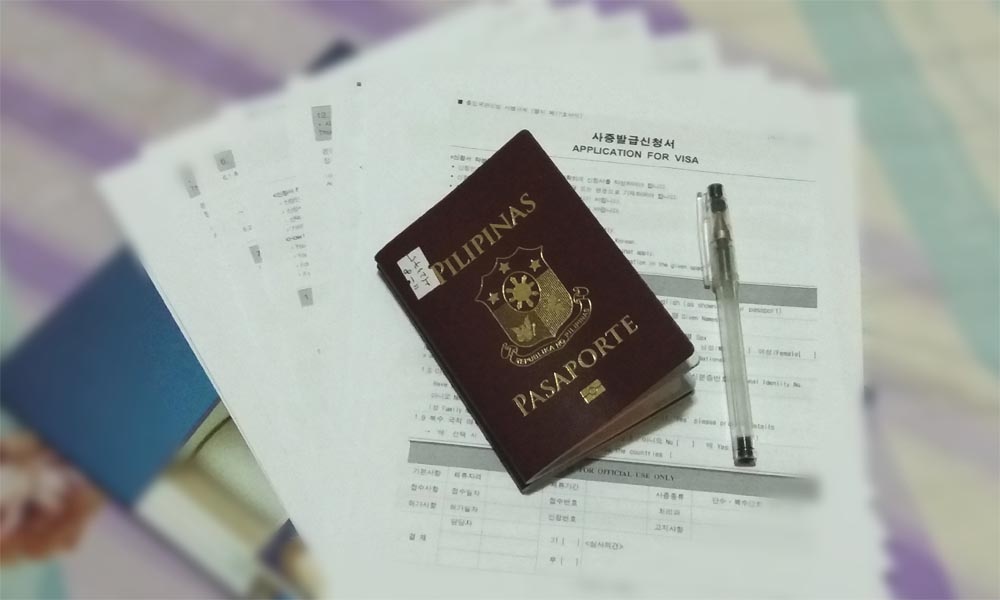 Make your own list of South Korea visa requirements and gather all of your documents.
So, how long should it take for you to complete the requirements and apply for your Korean visa? Give it at least two to three months. The validity of the Korean visa is three months anyway, so you have enough time to prepare. Meaning, if your Korean visa is approved today, you still have the next three months to use it to enter Korea.
For example, if you intend to travel in March, during the spring season, your requirements should be ready for submission by January. In our case, when we had our Korea winter holiday in December, we already prepared our Korean visa requirements in mid-October.
Tip #3: Attach supporting documents
While the Korean Embassy discourages you to book your flights and hotels before your Korean visa is granted, you may still opt to attach some supporting documents to prove your travel capacity. These supporting documents may include credit card statements and owned assets under your name.
Tip: Since hotel name, address, and contact number are needed when you apply for your Korean visa, might as well book your hotel stay in Korea ahead. However, you should choose the one with a free cancellation policy in case your visa gets denied. You can check out Klook or Agoda where some properties offer free cancelation of up to 48 hours.
Tip #4: Apply through accredited travel agencies only
If you intend to apply for a South Korea tourist visa through a travel agency, make sure that it is accredited by the Korean Embassy. See this list of designated travel agencies for Korean visa.
Tip #5: Follow my South Korea visa application guide for Filipinos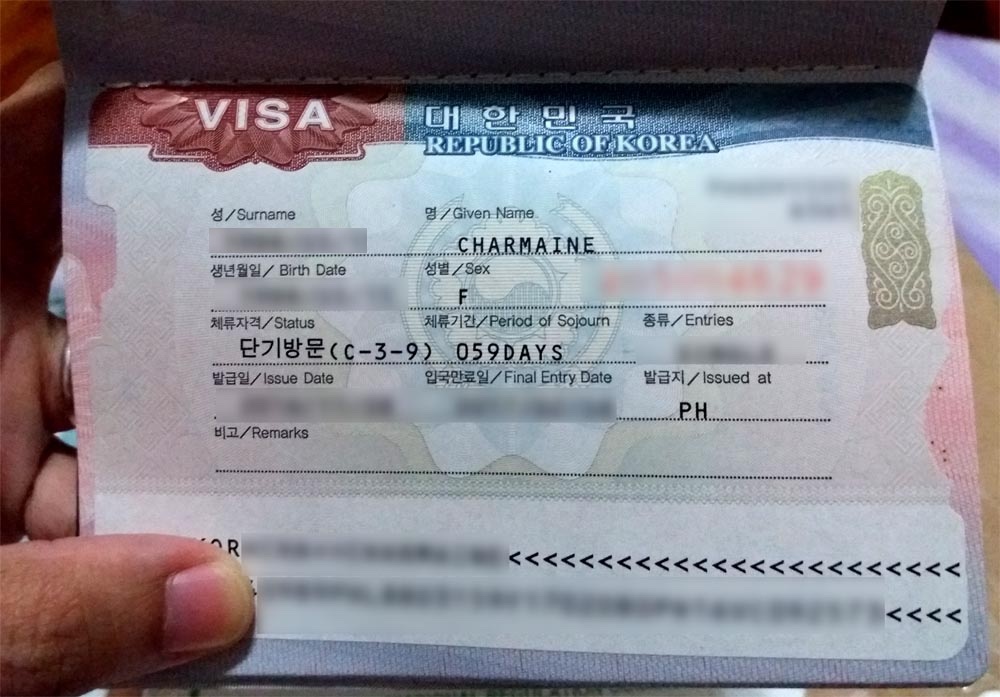 Have you gathered all the needed Korean visa documents? You may check out our South Korea visa application guide for  Filipinos and Korean visa in Cebu application guide for more details and tips of my successful application. You may also read my tips to increase your chances of visa approval.
Good luck and have faith!
Let us know how your Korean visa turned out by connecting with us on Facebook, Instagram, Twitter, and YouTube.
Already planning your Korea trip? You might want to read our Korea spring itinerary, Korea winter itinerary, Korea souvenirs list, Korean street food list, N Seoul Tower guide, and Lotte World guide for more inspiration.
---
Disclaimer: While my South Korean visa without ITR was approved, I do not advocate that you apply with incomplete requirements. I still recommend that you strive to complete the requirements set by the Korean Embassy or Korean Consulate in Cebu to avoid complications.