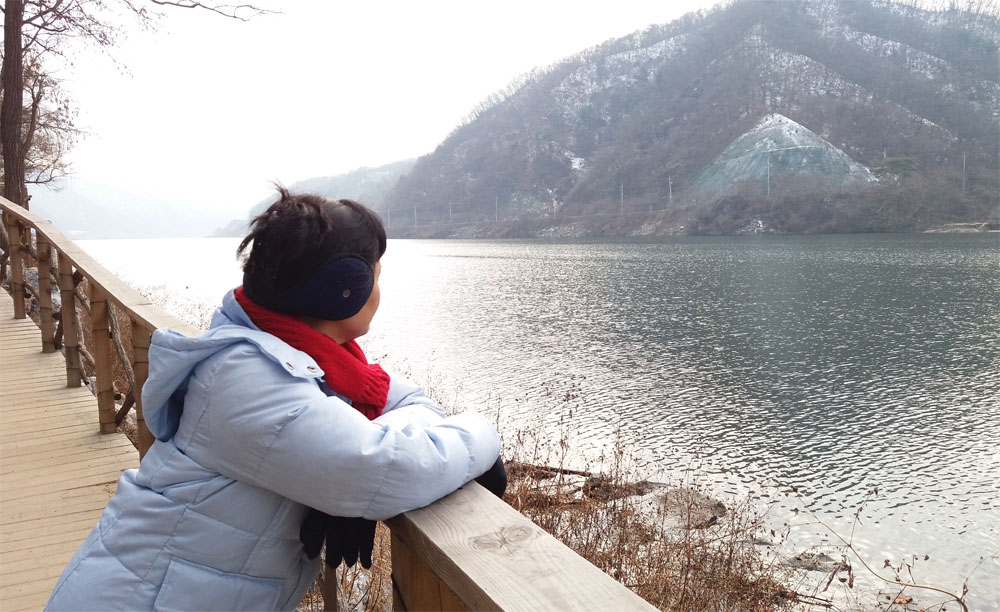 My Korean Visa Application Approved! 5 Steps for Filipinos
In 2016, I processed my South Korea visa application at the Korean embassy in Manila, and in 2023 at the Korean Consulate in Cebu. You may apply for your Korean visa via one of the accredited travel agencies or schedule an appointment yourself. The Korean embassy has just launched a Korean Visa Online Appointment System on 14 Sep 2022.
---
Let me share with you the simple steps to apply for a Korean visa for Filipinos.
Steps to apply for a Korean visa for Filipinos
Step 1: Gather your Korean visa requirements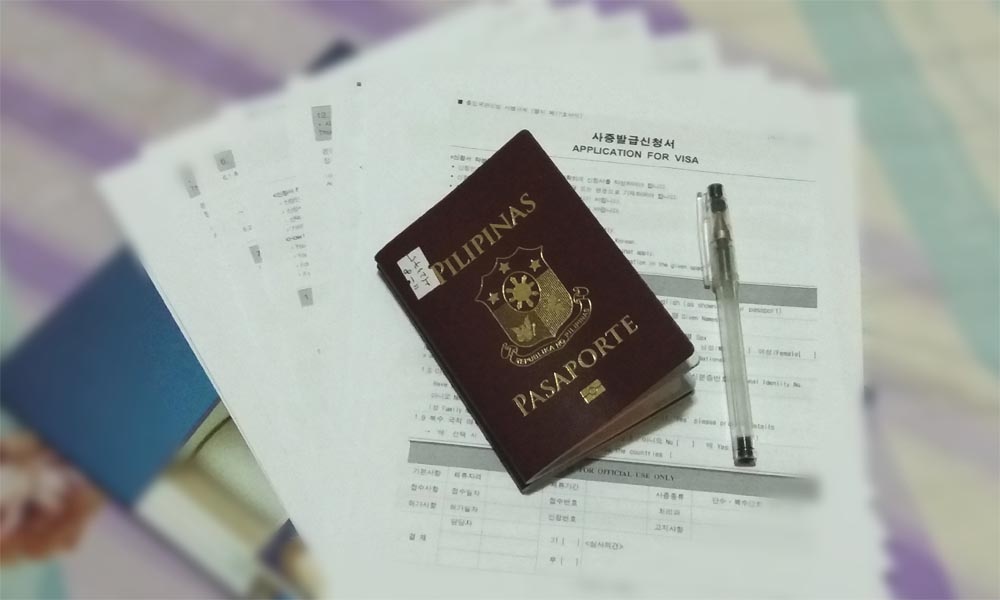 South Korea visa requirements vary depending on your type of visa. Check the Korean Embassy in Manila or Korean Consulate in Cebu to know your Korean visa requirements. I applied for a Korean visa for employees.
Korean visa requirements for employees:
Application Form (this is the revised Korean visa application form updated on 7 Feb 2022)
1 piece Passport size coloured picture (to be pasted on the form)
Original Passport (should be valid for more than 6 months)
Photocopy of Passport Bio-page (page 2)
Original & Photocopy of valid visa/s and arrival stamps to OECD member countries for the past 5 years (If applicable, and Korean Visas will not be counted)
Original Certificate of Employment (including applicant's position, date hired, compensation, address, office landline number, e-mail address)
Original Personal Bank Certificate (must include account type, current balance, account opening date, ADB)
Bank Statement (original or certified true copy of bank statements/passbook for the last 3 months)
Photocopy of ITR (Income Tax Return) or Form 2316 (Checked by BIR with stamp)
Copy of PRC Card or IBP Card (If applicable only)
Also read: My South Korean Visa without ITR — Here's How I Successfully Did It!
If personally invited by a Korean
Invitation Letter
Photocopy of invitor's Passport or Identification Card (authentication not required)
If invited by a company in Korea
Invitation Letter
Photocopy of Korean Company Business Permit (authentication not required)
Step 2: Fill out the Korean visa application form
Print out the new Korean visa application form in an A4 size bond paper.
Tips in filling out your Korean visa application form:
Write your information carefully. Avoid erasures at all cost. Do note that you should write in BLOCK LETTERS, meaning ALL CAPS. Put N/A for fields that are not applicable to you.

If your handwriting sucks, you can download the .docx format of the Korean visa application form. Type all the information and print it. It's neat and will save you more time than writing.

If you to conserve paper, you can print on both sides of the paper but the sequence of pages should be correct. Eg. Page 1 (front), Page 2 (back) and so on.
Important fields to need to take note of
1.7 국가신분증번호 National Identity No. 
Put N/A because Filipinos don't have this yet.
8.9. 동반입국 가족 유무 기재 Are you travelling to Korea with any family member?
Family Members only include your spouse, father, mother, children, brothers and sisters. Your de facto partners, boyfriend or girlfriend, and friends are NOT family members, so don't put them on the list even though you're travelling with them.
10.2 경비지불자 Who will pay for your travel-related expenses?
a) 성명/회사(단체)명 Name of Person/Company(Institute)
If you are funding your travel, write you name. If not, provide the name of the person/s or institute who will fund you.
b) 관계 Relationship to you
Self or your relationship to the person/s or institute funding you.
c) 지원내용 Type of Support
If you are paying for yourself, write "financial support" or  write which part of your trip will be funded (eg. flights, hotels, tours, etc.).
Sample Korean visa application form completely filled out for your reference: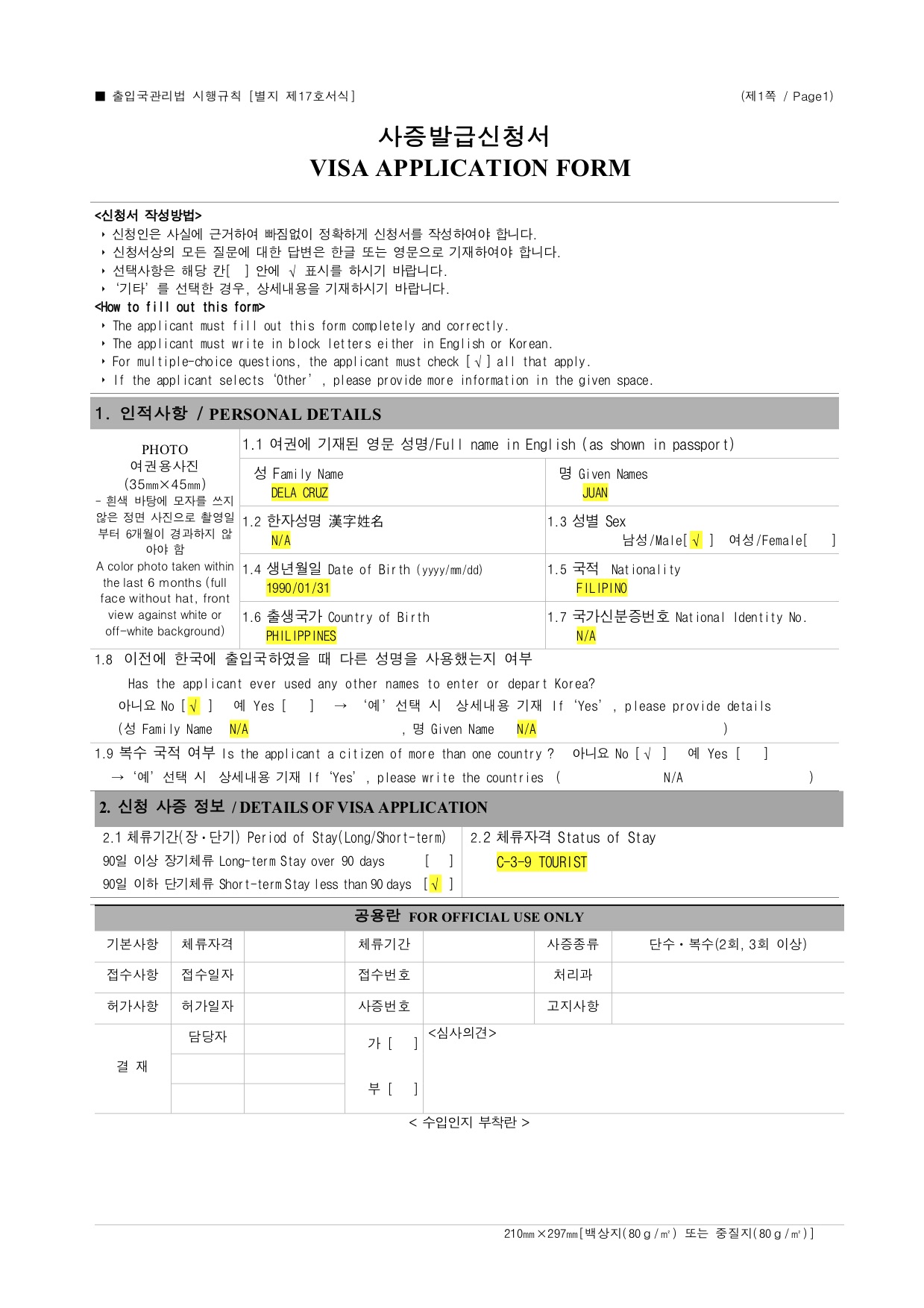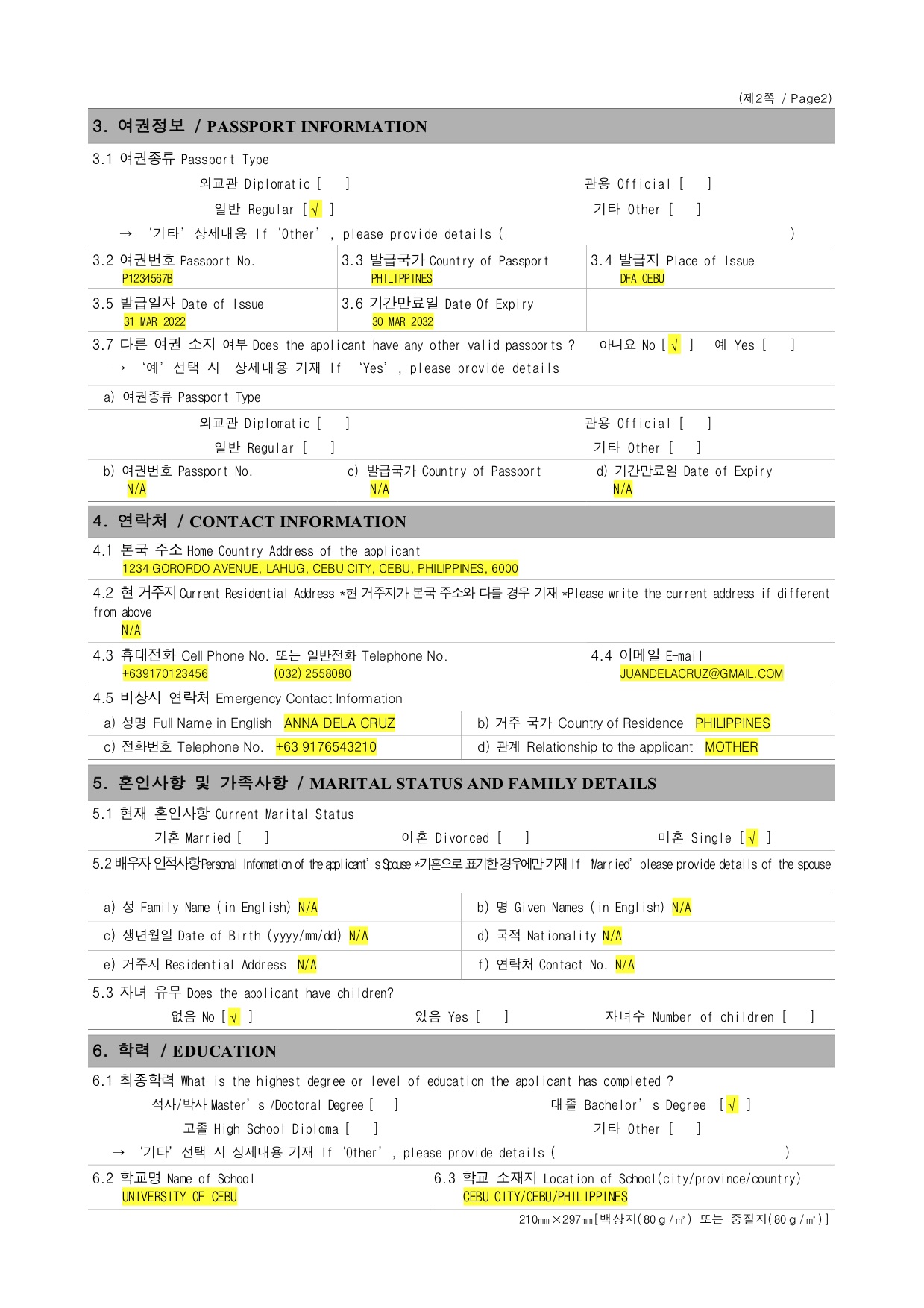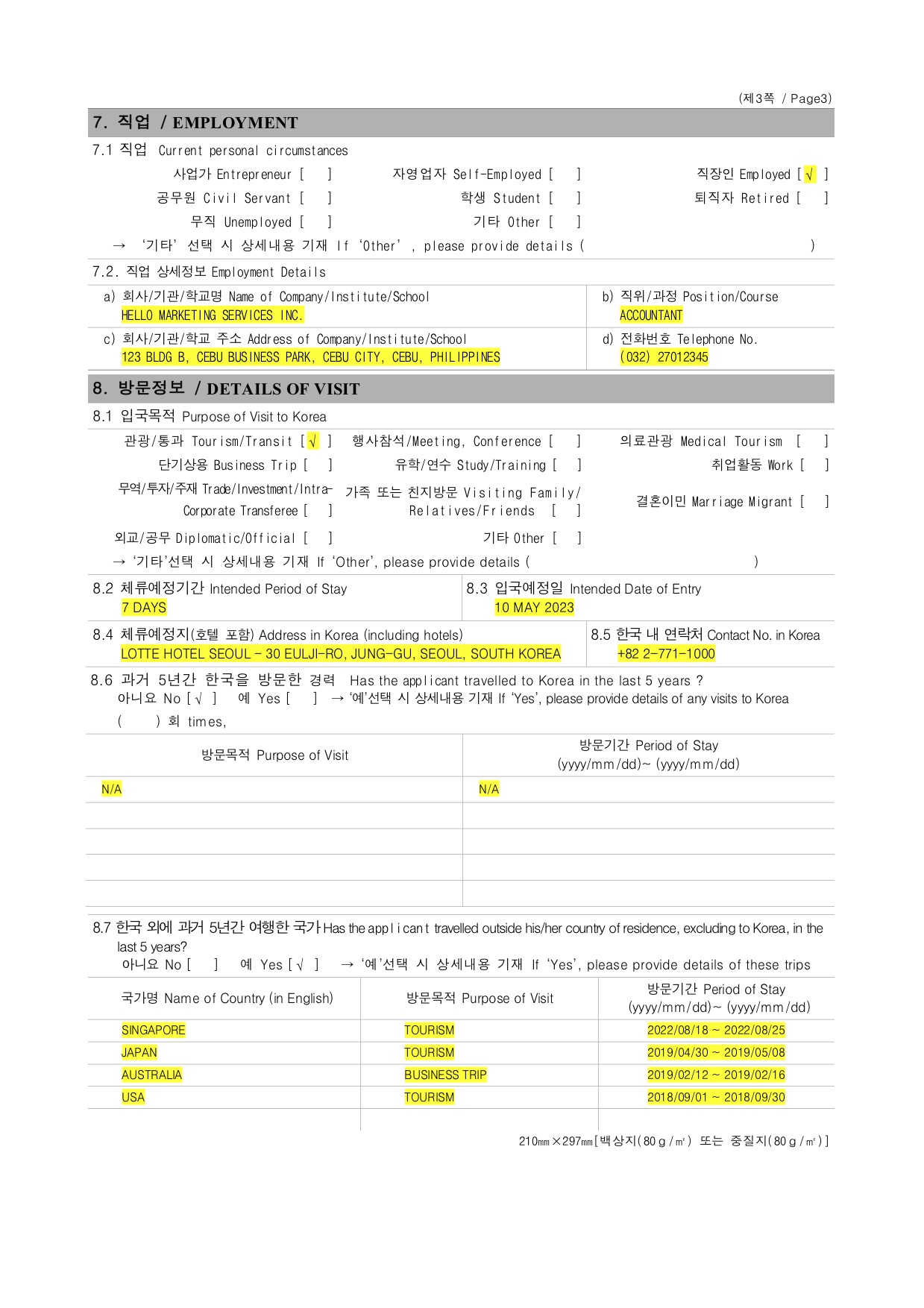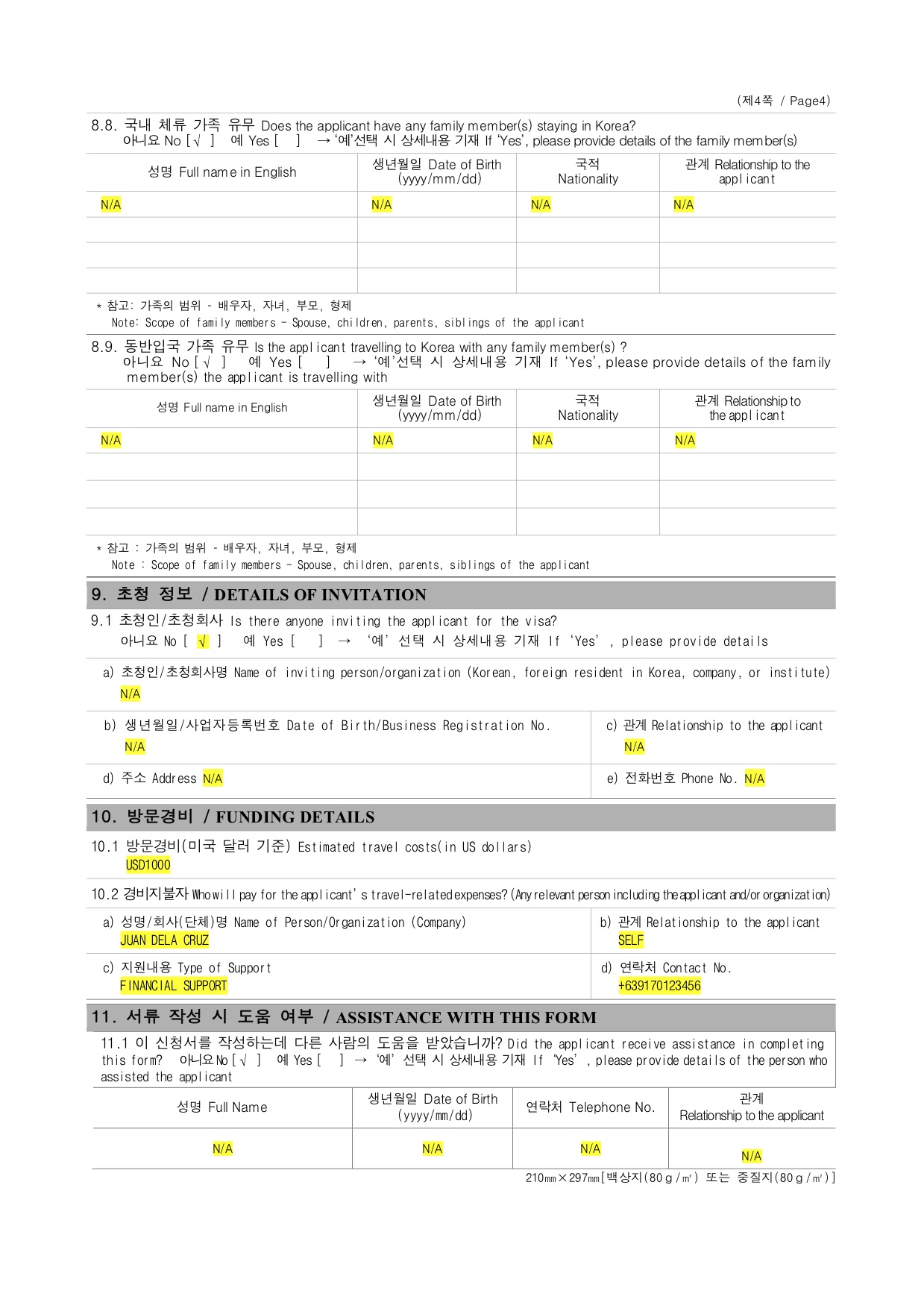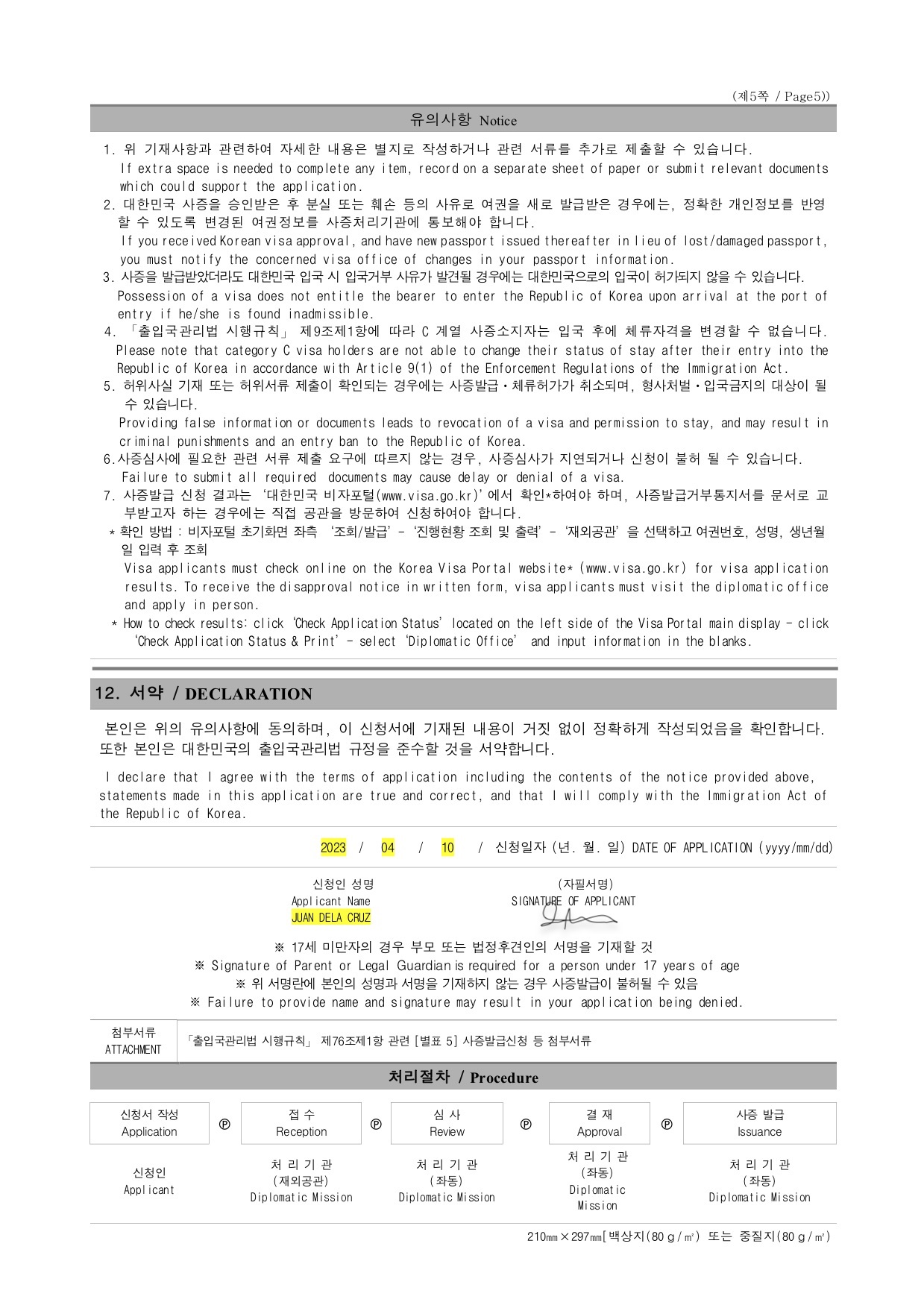 Step 3: Submit your Korean visa requirements
Put all your documents in a secure envelope or folder and submit them to any of the accredited travel agencies in the Philippines or to the Korean Embassy on your scheduled online appointment date.
South Korea visa fees
59 days (or less) stay in Korea — GRATIS or FREE
60 to 90 days stay in Korea — ₱2,000
Handling fees could vary depending on your travel agency. RELI Tours & Travel, for instance, charges ₱700 to process your South Korea visa application.
Step 4: Wait for your South Korea visa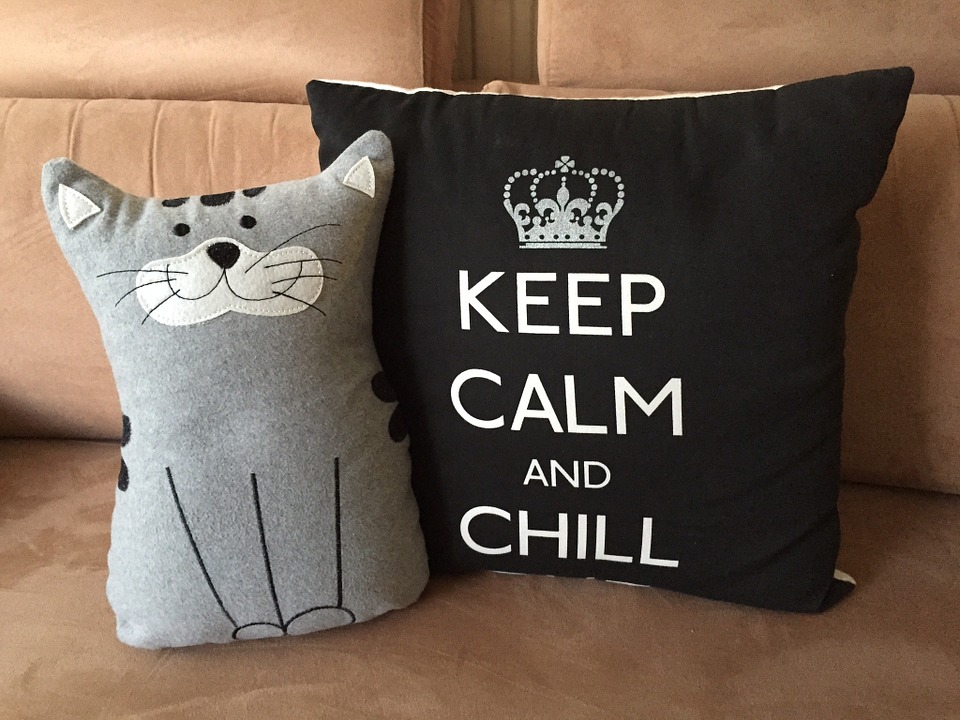 After submitting all your Korean visa requirements, you just have to wait for it.
South Korea visa processing time 2023
The South Korean visa processing time could take 10 to 15 working days, depending on your circumstance or number of applications. For reference, our friend who applied last Dec 2022 at the Korean Embassy in Manila got her Korean visa after 15 working days. While a friend's family got their South Korean visa after 5 working days only.
Step 5: Check your Korean visa online and claim your Philippine passport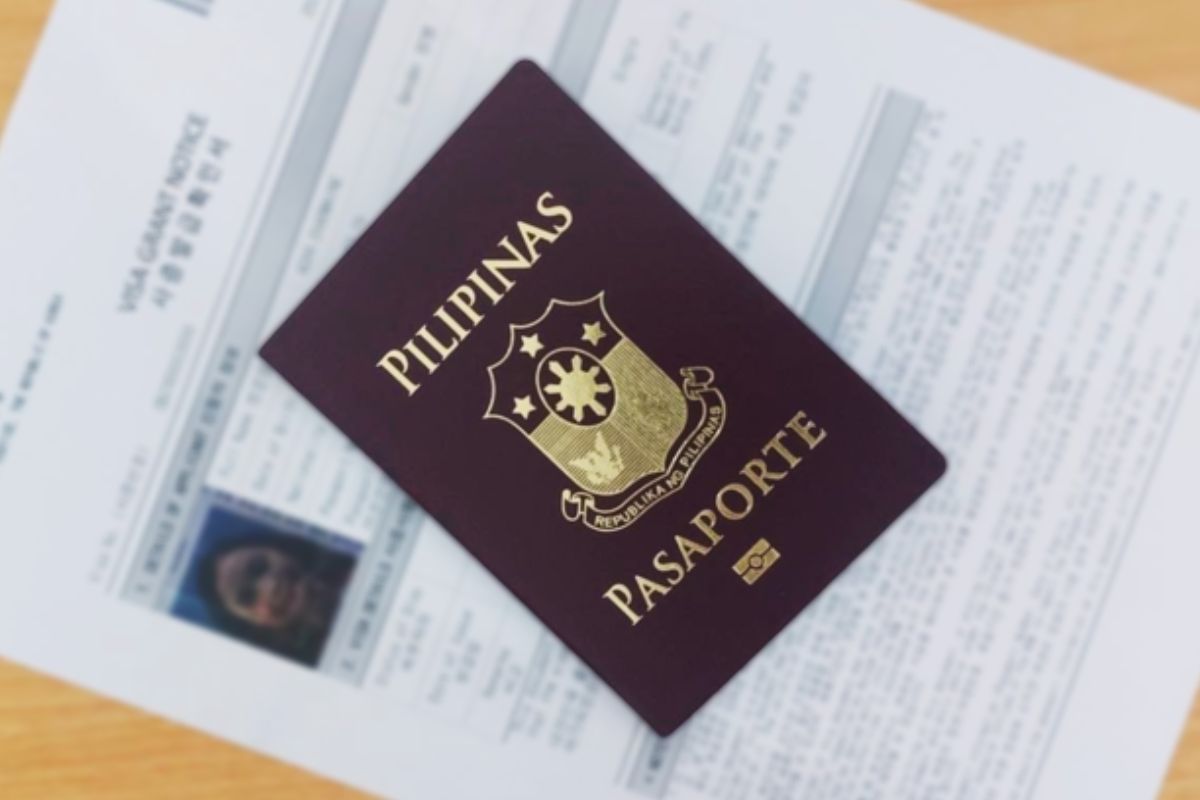 You just have to trust and wait for the verdict. You can check your Korean visa status online. Your travel agency will usually contact you via text when your passport (with or without a South Korea visa) will be ready for pick up.
If, unfortunately, you get denied, you can re-apply only after 3 months.
All the best in your Korean visa application. Let us know how it goes!
Disclaimer: Although I was granted a single-entry South Korea visa, this doesn't mean that I'm already a Korean visa expert. I still encourage you to ask the Korean Embassy in the Philippines or the Korean Consulate in Cebu for your specific questions and concerns.