Our Korean Visa in Cebu Approved — Here's How We Did It!
Previously, we got our Korean tourist visa at the Korean Embassy in Manila. Now that we are based in Cebu, we applied for our Korean visa at the Korean Consulate in Cebu. Despite applying during the pandemic, we must say that the whole Korean visa application process in Cebu was smooth — from the Korean visa online appointment to the actual submission of our Korean visa requirements up to the releasing of our Korean tourist visa.
Note: The Korean Consulate Cebu only accepts applicants from Cebu. Those from Luzon and Mindanao, may need to process their Korean visa at the Korea Visa Application Center (KVAC) in Manila where they can walk-in or apply via one of the accredited travel agencies.
Tip: Before traveling to Korea, be sure to have your T-Money Card with Korea SIM card ready so you won't worry about transport and connectivity when you arrive. You can even use this Korea tourist card to pay at vending machines and convenience stores.
Let us walk you through the entire process in case you'll apply for a Korean visa in Cebu like us.
How to apply for a South Korean visa in Cebu
Step 1: Know your visa type and gather your Korean visa requirements
There are different types of Korean visas, each with different sets of visa requirements. As for us, we applied for the C-3 (Short Term Visit) Visa for Employed Individuals.
South Korea tourist visa requirements for employees:
Application Form
1 piece Passport size coloured picture (to be pasted on the form)
Original Passport (should be valid for more than 6 months)
Photocopy of Passport Bio-page (page 2)
Original & Photocopy of valid visa/s and arrival stamps to OECD member countries for the past 5 years (If applicable, and Korean Visas will not be counted)
Original Certificate of Employment (including applicant's position, date hired, compensation, address, office landline number, e-mail address)
Original Personal Bank Certificate (must include account type, current balance, account opening date, ADB)
Bank Statement (original or certified true copy of bank statements/passbook for the last 3 months)
Photocopy of ITR (Income Tax Return) or Form 2316 (Checked by BIR with stamp). (Tip: If you don't have an ITR yet, be sure to create a cover letter explaining why you don't have it. Please refer to our Korean visa without ITR guide.)
Copy of PRC Card or IBP Card (If applicable only)
•If personally invited by Korean: Invitation Letter & Copy of invitor's Passport
•If invited by Company in Korea: Invitation Letter & Copy of Korean Company Business Permit
Know your Korean visa type and complete list of requirements for your category.
Step 2: Fill out the Korean visa application form
Print out the new Korean visa application form in an A4 size bond paper.
Tips in filling out your Korean visa application form:
1) Write in BLOCK LETTERS meaning ALL CAPS. Use black pen or black font color when filling out the form. Provide all the correct information and avoid erasures. If you don't have a good handwriting, you can download the .doc format of the Korean visa application form so you can just edit and type all the information, then print.
2) Put N/A for fields that are not applicable to you.
Take note of these important fields:
1.7 국가신분증번호 National Identity No. 
Put N/A since we don't have this.
2.2 체류자격 Status of Stay
Write C-3-9 TOURIST for those applying for a tourist visa.
8.9. 동반입국 가족 유무 기재 Are you travelling to Korea with any family member?
You can only include your direct family members such as your spouse, father, mother, children, brothers and sisters. Your romantic partners and friends are NOT considered family members, so don't put their names even if you're traveling with them.
10.2 경비지불자 Who will pay for your travel-related expenses?
a) 성명/회사(단체)명 Name of Person/Company(Institute)
Write your name if you are self-funding your trip. If not, put the name of the person/s or organizations who will fund your Korea trip.
b) 관계 Relationship to you
Just put "SELF" if you are funding your travel or your relationship to the entity funding you.
c) 지원내용 Type of Support
Write "FINANCIAL SUPPORT" or  the part of your trip which will be funded like hotels, flights, tours, etc.
See sample filled out Korean visa application form below: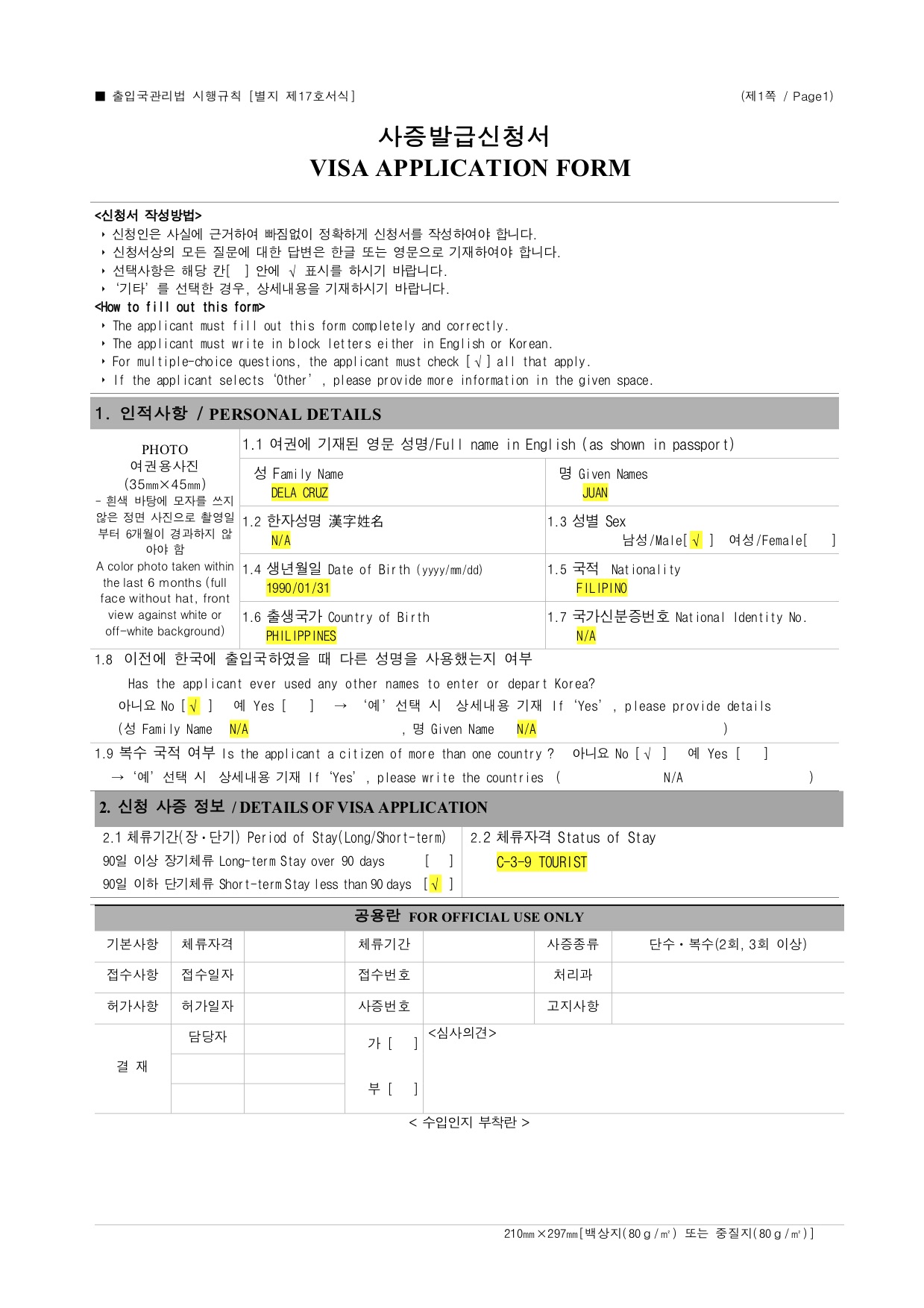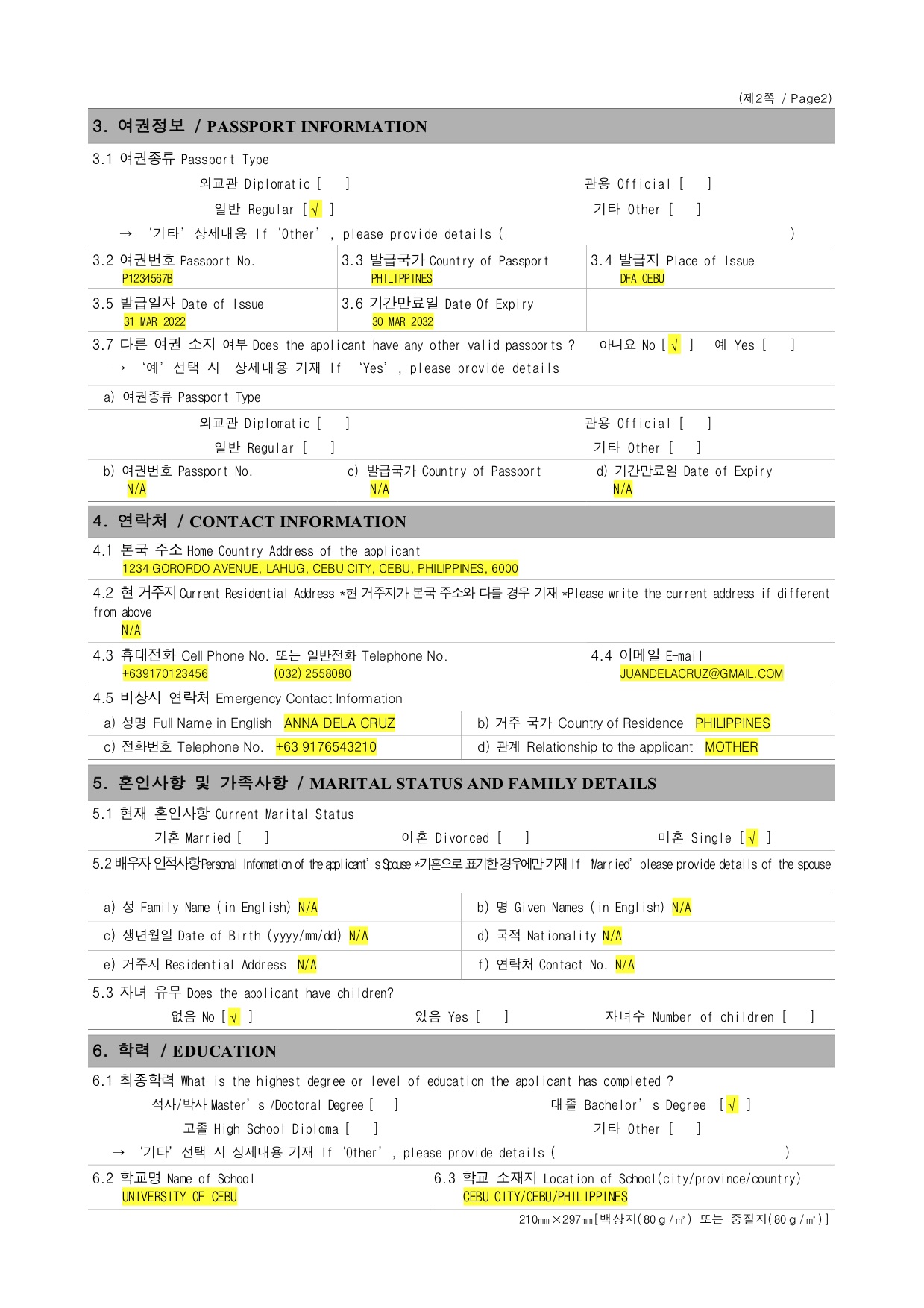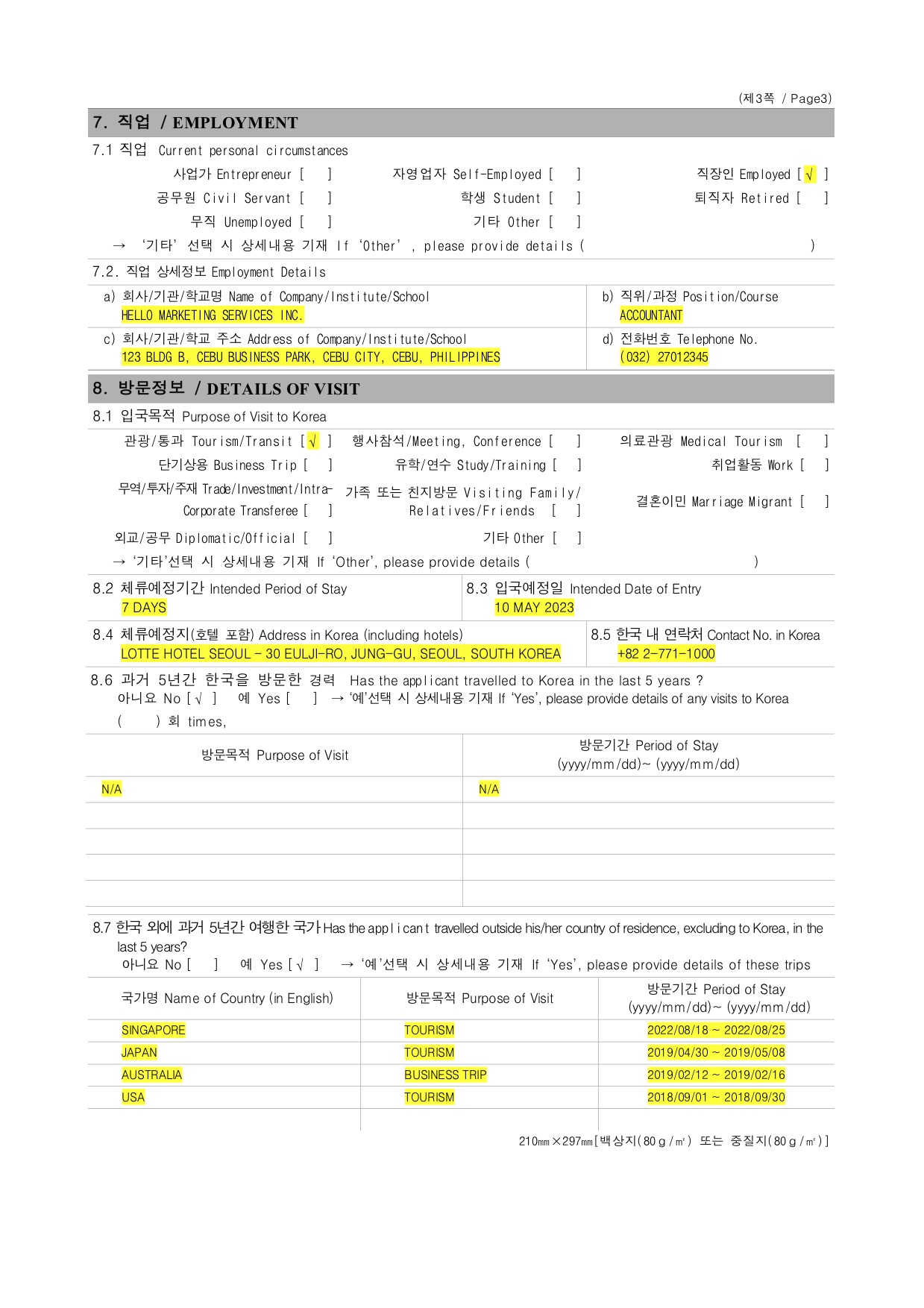 Tip: For the field under 8.4 Address in Korea, choose any Korea hotel on Klook or Agoda and put their address and contact information on your application form. Pick a hotel with a free cancellation policy so can cancel without paying anything in case your visa gets denied. We temporarily put Lotte Hotel Seoul for our Korean visa in Cebu application.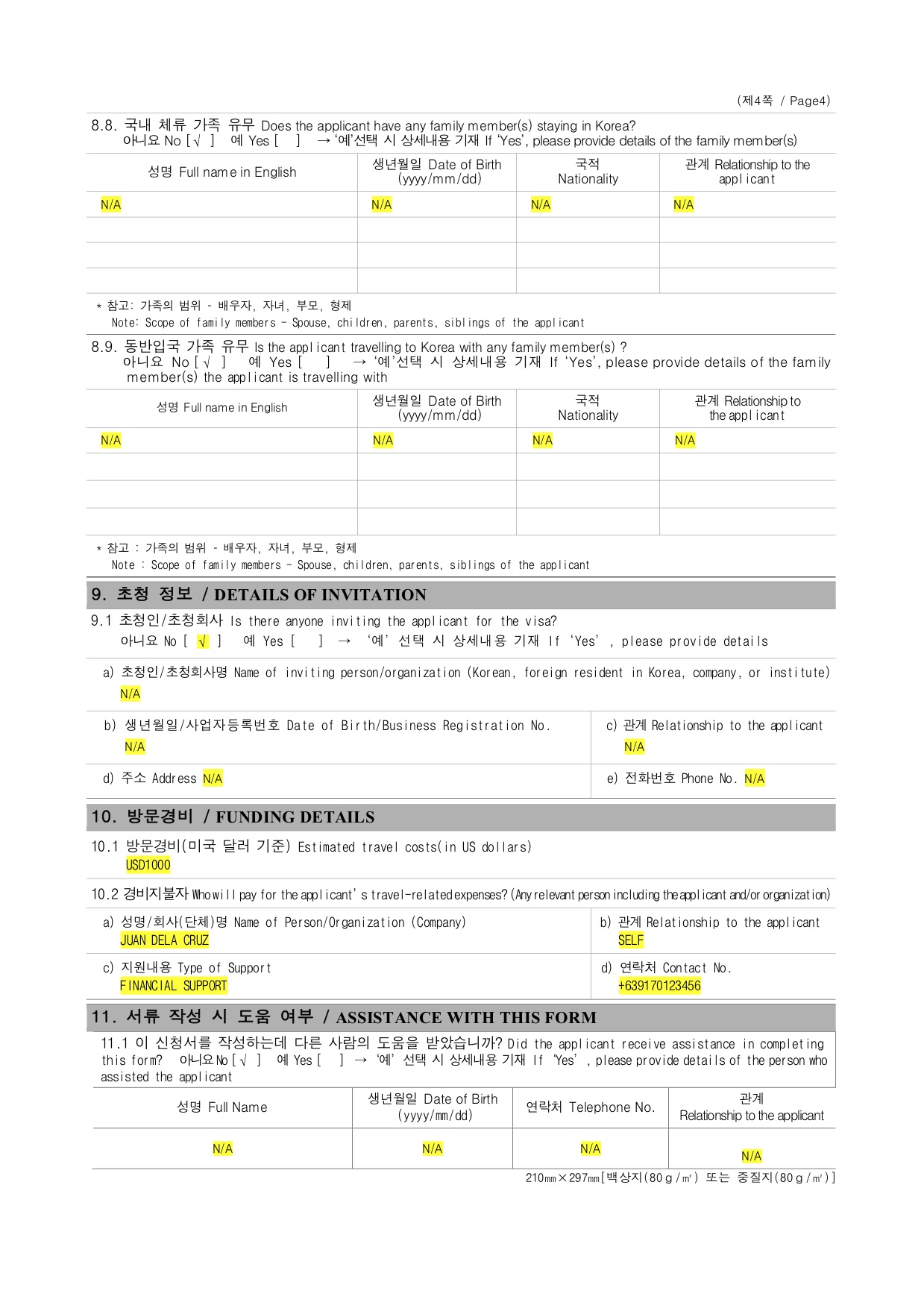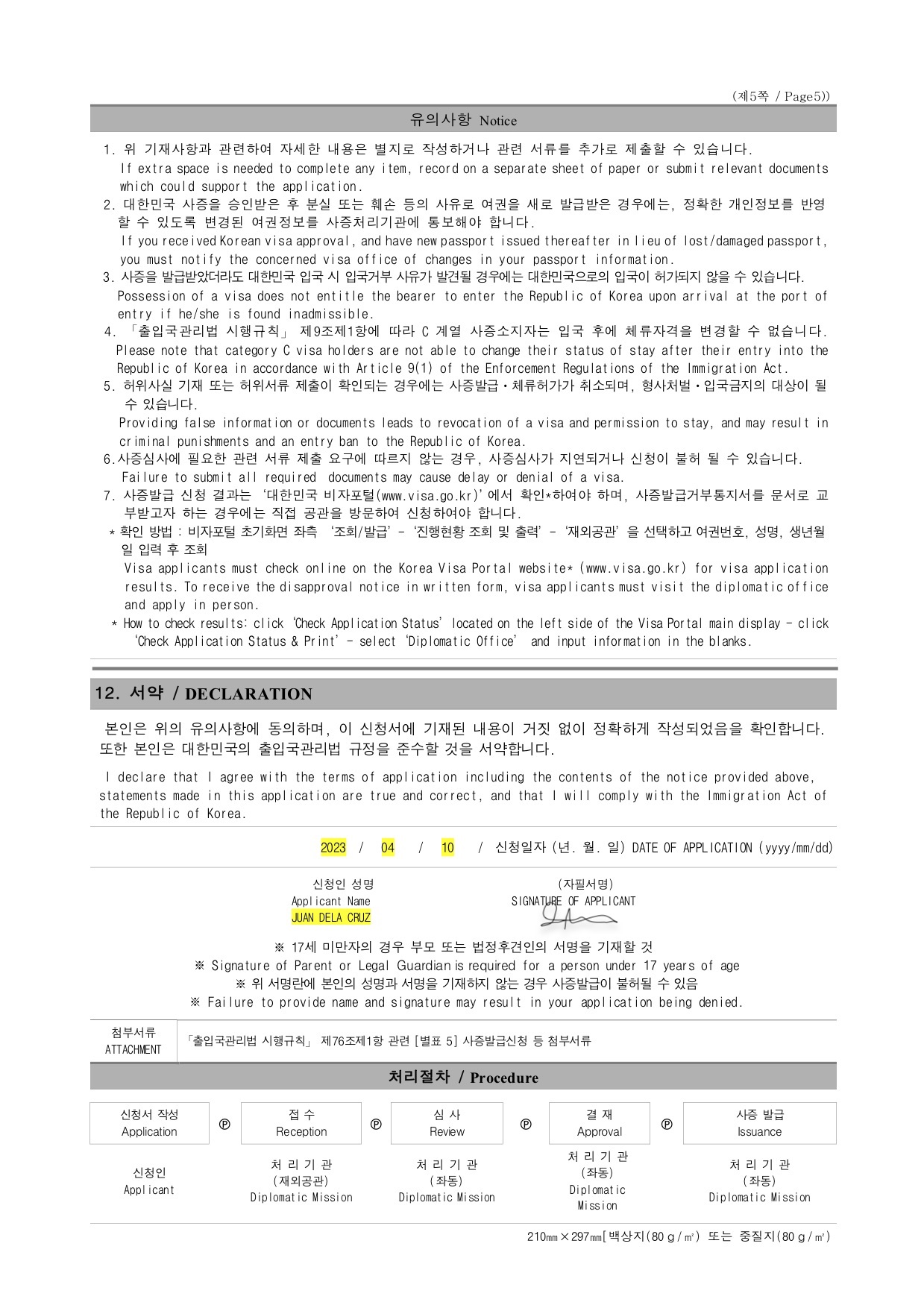 Step 3: Schedule your Korean visa online appointment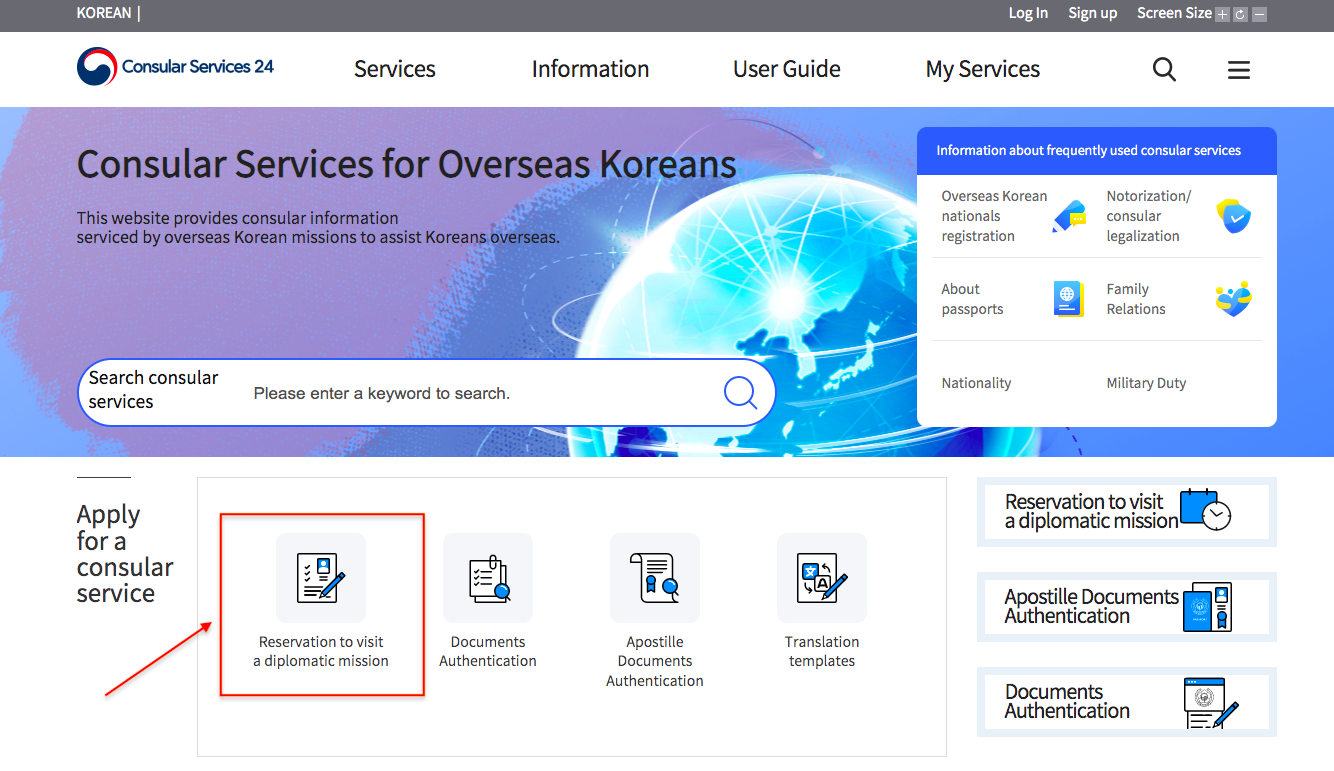 Since 4 October 2022, the Korean Consulate in Cebu already implemented the Online Visa Appointment System. You may book your Korean visa online appointment here. Slots will be opened every Tuesday at 2pm for the following week's schedule. You will be denied entry to the Consulate if you do not have a confirmed visa appointment. Read our Korean visa online appointment guide for the step-by-step process.
If you opt to apply via a travel agency, please skip Step 3 as they will be the one to schedule the appointment and submit your application on your behalf.
Step 4: Submit your visa requirements
Put all your documents in a secure envelope or folder to submit your requirements to your chosen travel agency or directly to the Consulate. If you opt to DIY your Korean visa application, you may proceed to the Korean Consulate in Cebu located on the 12th Floor of Chinabank Corporate Center, Lot 2, Samar Loop Cor. Road 5, Cebu Business Park, Cebu City on your scheduled online appointment date. Please bring your confirmed appointment slip and valid IDs.
South Korea visa fees 2023
59 days (or less) stay in Korea — GRATIS (FREE)
60 to 90 days stay in Korea — ₱2,000
Travel agency visa processing fees could vary. For instance, RELI Tours & Travel charges ₱1,000 to process your South Korea visa application.
Step 5: Wait for your South Korea visa
Once you submit all your requirements, the officer will give you a tentative release date written on the claim slip.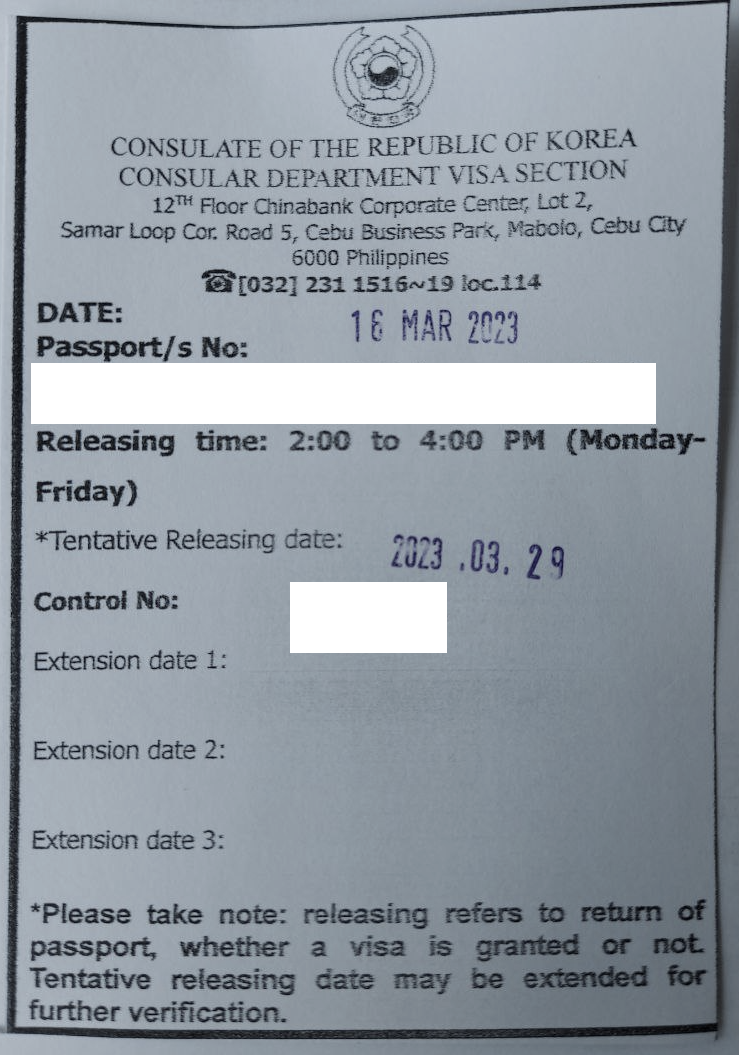 The Korean Consulate in Cebu announced that the current Korean visa processing period is 10 working days, but it could still be extended depending on the number of visa applications received per day.

Step 6: Check your Korean visa online and claim your passport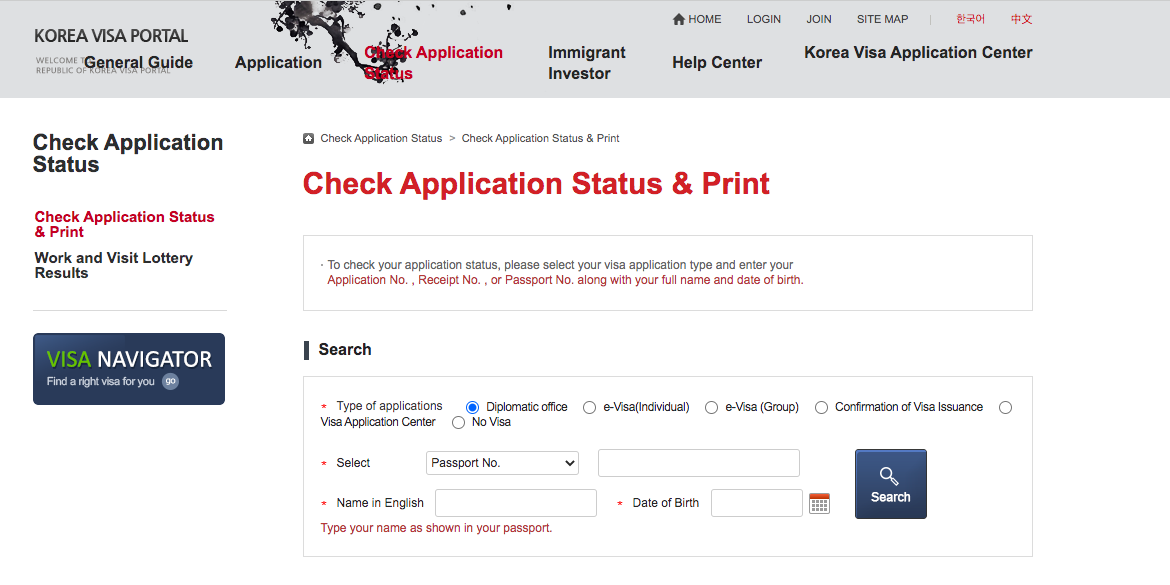 You may check your Korean visa application status online to see the status of your application. You may proceed to the Korean Consulate in Cebu to claim your Philippine passport on the tentative release date. For those, who applied via a travel agency, they will usually contact you when your passport is ready for pick up at their agency or they may ship it to you depending on your arrangement.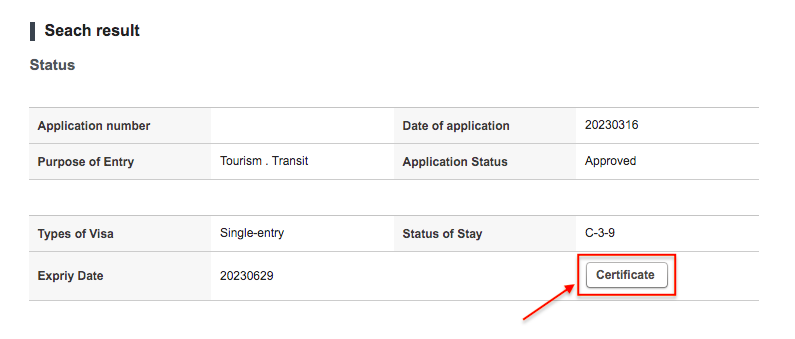 Based on our experience, on the 10th working day, while we were already at the Consulate to claim our passport, the online visa status changed from "Application Received" to "Under Review" to finally "Approved". The Consulate printed a copy of our approved visa and gave it together with our passport. You may also click on the "Certificate" button on the online portal to download a soft copy of your Korean visa.
Here's our approved Korean visa in Cebu: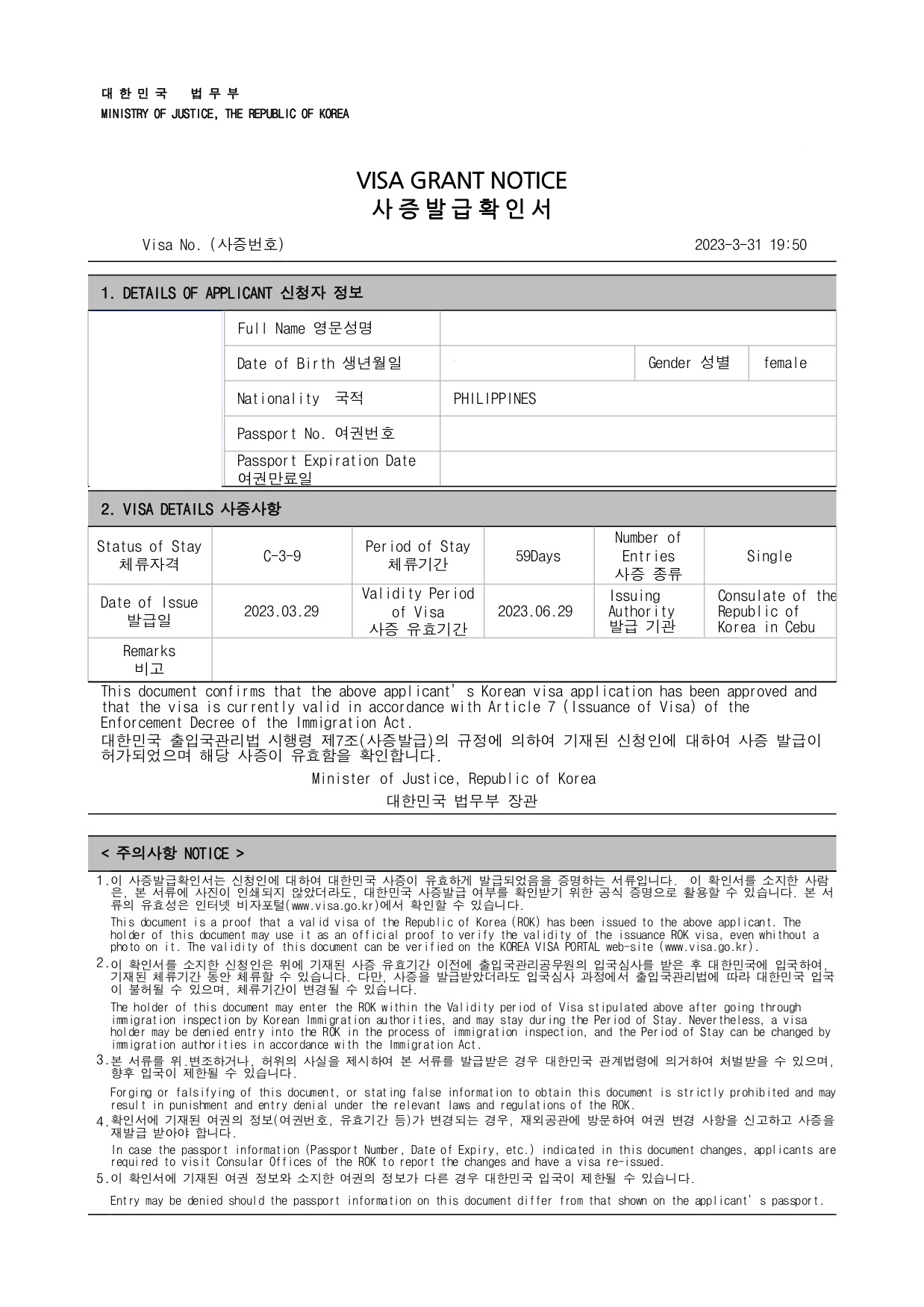 If, unfortunately, you get denied, you can only re-apply after three (3) months.
That's it! We wish you all the best in your Korean visa application in Cebu.
Ready to travel to South Korea? Make sure you already prepared your Korean pasalubong list, and read our Korean street food guide, Korea winter itinerary, Korea spring itinerary, Nami Island guide, Lotte World guide, N Seoul Tower guide, Discover Seoul Pass guide, and T-Money Card guide for more inspiration.
---
Disclaimer: We are not Korean visa experts. All the information provided here were based on our experience at the time of our application. There could be changes to the process after this article's publication. We advise that you do your own research and fact-check everything from the Consulate of the Republic of Korea in Cebu.